Fatherly advice is the sort of thing so valuable that there have been countless books, characters, and even YouTube channels built around it.
We didn't all grow up with a father - or one who was capable, for whatever reason, of sharing nuggets of sage wisdom.
Some of us, though, got dads who were right up there with Mr. Miyagi, Mr. Rogers (either the neighbor one or the superhero one works here) or Uncle Iroh. Reddit wanted to shine a spotlight on those dads and the wisdom they doled out:
Those who grew up with a good father. What was the most important thing you learned from him?
For real... we're kind of inspired right now.
Want to "know" more? Never miss another big, odd, funny, or heartbreaking moment again. Sign up for the Knowable newsletter here.
Keep reading...
Show less
A woman who had sustained a serious flesh wound to her face was made to feel even more vulnerable after being told she was frightening a child.
Her dermatologist advised her not to cover her face at this particular stage in her healing process.
Unfortunately, following doctor's orders resulted in an altercation that left her feeling like a monster.
Redditor "f*ckeduppface" asked the "Am I the A$$hole" (AITA) subreddit community if she was out of line for confronting the father who told her to cover up her face since it was scaring his 4-year-old son.
The close confrontation took place while the original poster (OP) was on a flight home to visit her family.

"I sustained very bad injuries to my face this month. I'm in the stage of healing when the scar tissue has formed, but it's still very tender 'new skin.' I'm going to have very obvious facial scarring for the rest of my life."
"The injury starts about an inch above my hairline, goes down over my brow so that on part, hair will not grow. It continues down my cheek where it is deepest; I'll always probably have an indentation in the fullest part of my cheek. Then it continues to my jawline."
"In some ways it's OK. I'm happy it's just cosmetic damage. My friends are super reassuring, telling me how badass and sick it's gonna look. They say I'm still as hot as ever, now a little more sexy and mysterious lol."
"But in some ways it really sucks...I know that I'm always gonna be seen first as 'the girl with the scar' and it feels especially bad when people look at me differently."
Accepting her new reality, she tried to keep her head up and face the world with upcoming travel plans.

"This week, I had to fly home for a family thing; it was a plan I'd made long before my injury. I wasn't really looking forward to the pity or people making a big deal of it; I'd rather it not be acknowledged."
"I'd also met with my dermatologist who said that I was at the stage of scar tissue formation that I no longer should be dressing the wounds; the skin was healing and instead I needed to be applying topical cream and Vaseline to keep the site clean and moist."
"It also looks a bit ugly; the building scar tissue is very red and tender, and with the Vaseline over it, looks slick and shiny."
"So I get on this flight; I have the window seat and I put on my headphones and drift off to sleep when the plane is still boarding."
She woke up only to realize the nightmare about to take place was not a dream.

"I wake up to this kid, maybe 4 years old, sat next to me, throwing a tantrum. I didn't catch the first part of it and I honestly couldn't understand what he was yelling about..."
"His father said to me, 'Can you cover that injury?'"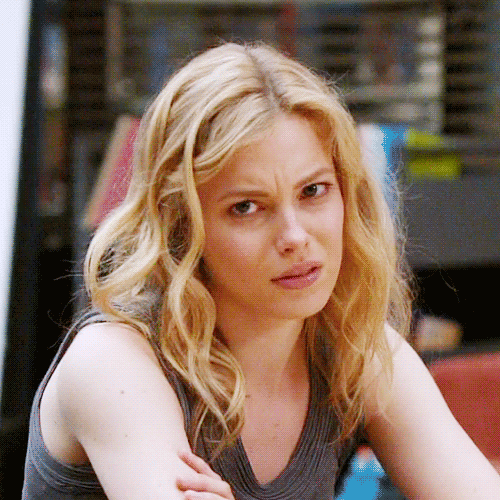 Giphy
"I said that my dermatologist recommends I don't, so no I don't think I will."
The OP's response sent the father aggressively into protective mode.

"He started snapping at me saying 'there is no need to be so rude. That injury is graphic and it's scaring my little one.'"
"I said 'this is my face. The only d*mn face I've got. It sucks being told I'm so ugly I can't show my godd*mn face in public.'"
She could not stay silent after being stigmatized.

"He started to backtrack saying 'just until it's healed' and I said 'it'll always be with me. Maybe teach some f*cking compassion and respect instead of telling a girl half your d*mn age what you think about her face. That's rude."
"He actually got up after that and I think went to a stewardess about a seat change because a young couple came to sit next to me in a few minutes instead."
After the situation was taken care of, deep regret set in.

"I've gotta admit I felt so low that I put on my sunglasses and had a quiet cry for a few minutes."
"AITA for not covering my healing scar, and for being confrontational about it?"
The responses were all overwhelmingly positive for the OP, with many of the comments reflecting she is NTA (not the a$$hole).
"Dear god no you're absolutely NTA. People that are that heartless shouldn't be allowed in public. Jfc. I'm so sorry that happened to you."
"It does sound like it looks pretty bada$$, for the record! Rock what you got girl!" – rckblykitn14
"Seconded! You sound very cool and bada$$. It's hard to stand up for yourself like that and you f*cking nailed it!" – mother_of_wolf
Not everyone would have handled this the same way as the OP.

"You know how I got this 'wound'? Some a$$hole bothered me while I was minding my own business."
"*Father grabs little one and leaves*"– SashaStriker
While her scar is not ideal, many of the commenters encouraged her to embrace her new look.
"Hell yeah it's bada$! From her description that is literally the type of scar they I immediately chose when I am making a bada$ in a game."
"It is f*cking amazing. Not trying to downplay the injury or the affect it may have on her future though, it's just so f*cking cool." – demonmonkey89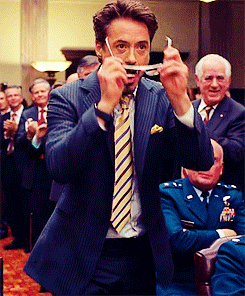 Giphy
"It also sounds like you may have embarrassed him! Congrats!"
"And honestly, your description makes it sound like you are going to be the owner of a pretty bad a$$ scar. You own it, not the other way around. So kick a$$ and take names!" – sugerplum1972
"In my head she's going to look like a Witcher after the scar heals, which is the most bada$$ looking thing ever." – omaewamu_shinderu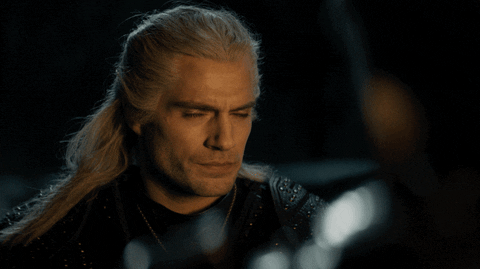 Giphy
People admired her hutzpah.

"OP sounds like someone who would strut away from exploding buildings in slow mo." – gotothebloodytop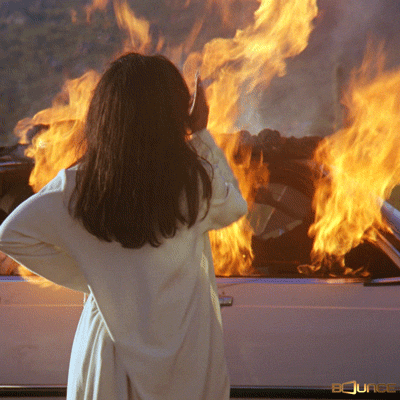 Giphy
And she was reminded of her priorities.

"OP, the only thing that matters as to whether you should be covering your scar is what your doctor recommends."
"You should be caring for your wound as directed. After that, only your feelings on the subject matter."
"Anyone else who even dares to have an opinion deserves to have their head bitten off." – oxytocin_tattoo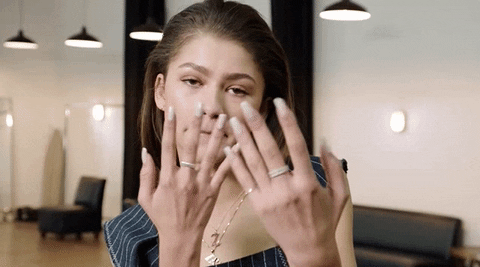 Giphy
It was a missed opportunity for a teachable lesson.
"I'm so sorry this happened to you! What a sh*t father- could have been a great teaching opportunity for his child that some people are different and that's totally ok, we don't treat them any differently."
"The fact that you are even concerned abt being the a$$hole tells me you are a beautiful person." – AddisonArmilda
Redditor "KahurangiNZ" has a similar facial scar and commiserated with the OP.

The user believed the child's dramatic reaction to the OP's face was "learned behavior."

The person also talked about dealing with children who are more curious than afraid.

"Absolutely. The father had an awesome teaching moment, and completely blew it."
That said, I'm guessing that the kids over-the-top reacting was a learned behavior, quite likely from Dad, which puts him firmly in the position of TA not just for what he said to OP, but for teaching his kid to actively fear or be disgusted by anything that doesn't fit his version of 'normal.'"
"It's a small slide from 'ew, that's a horrible scar, hide it' to 'ew, your skin is the wrong color,' etc."
"I also have a significant scar on my face (lip to the side of my chin and the enervation/muscles are a bit munted so when I smile a section of my chin pulls in funny ways), and in my experience, little kids are curious but not in the least bit afraid."
"They want to ask what it is, how it happened, does it hurt, they want to touch, and I'm perfectly happy to tell them I had an accident and ended up with a scar and it's just a part of who I am now."
"No drama, no grumpiness, it's just, yeah I have brown hair and hazel eyes and a scar."
"I've made a point of teaching my child that people are people regardless of what their exterior looks like, and that it's what's on the inside that really counts."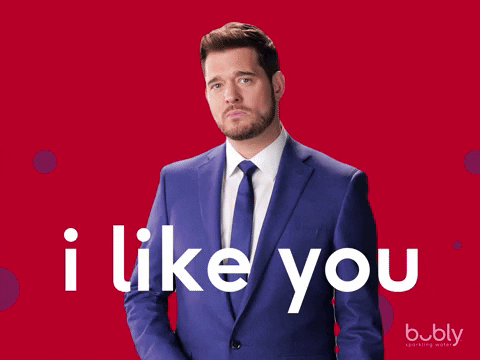 Giphy
"When he was little, if he was curious about someone/something I'd explain what he was asking about (e.g., a person using a wheelchair has some sort of injury or disability that means they can't walk at the moment and for some people that might be temporary and for others it could be permanent; the person with the tattoos down their arm has chosen to permanently decorate their skin, etc)."
"OP, you are very much NTA. And I hope that you are (or can become) accepting of this change and that it is now just another part of you."
"While you may not necessarily consider it good (although I hope you find it aesthetically pleasing in some way), it's definitely not bad either, it's just ...there."

"If people want to be judgmental about it, that's their problem, not yours."
The Redditor was not about to end her post without helping a fellow friend.

"Oh, and I found good quality Aloe Vera and Vitamin A and E cream helped the skin healing a lot more than just an emollient ointment. You might like to ask your doctor if that's worth a try. :-)"
One could only hope the father from the flight became contemplative after stoking his son's fear with the confrontation and had a sensible discussion about people looking different.

Because impressions can be just as permanent as scars.

Keep reading...
Show less
As far as rude awakenings go, a recent Reddit post is a total bombshell.
The post has all the elements of a well-told tale: it occurs 30,000 feet in the air, there's an angry dad, and even some drool.
Reddit user u/GermansOnAPlane is notable for two reasons.
First, that's a solid throwaway handle and tastefully relevant to the oncoming post.
Second, he has the just about the "cringiest" story in the universe to tell.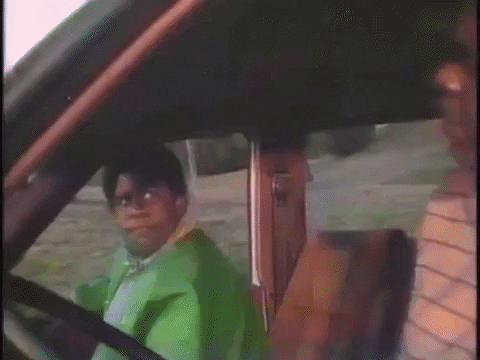 Giphy
Right out of the gate this guy has no shame for the underlying motives at play here, understandably.
The actions produced by that conviction are out and out horrifying, but that's coming later.

"This morning I fell asleep on the plane. It was an early flight. Napping was inevitable."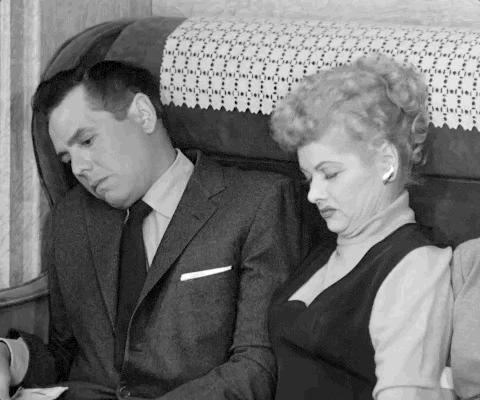 Giphy
Fair enough.
The guy goes on to even share some conscientious thinking.
"Now, when it comes to sleeping on a plane, I always get insecure about my slack-jawed coma face. Hence, window seat."

A real poster-child of politeness we got here.
"I was able to comfortably doze off without facing the passengers next to me. Whom, by the way, was a dad and his teenage daughter who only seem to speak German."
After slumbering for an undisclosed length of time, u/GermansOnAPlane was struck by a brutal turning point.
"The moment my eyes opened, my face was on the daughter's boob while the dad was frantically shaking me awake."
Dear God.
The poor soul.
It feels important to mention that the idea of doing anything "frantic" with about 3 inches of leeway is a startling image. That seems like prime conditions for an injury.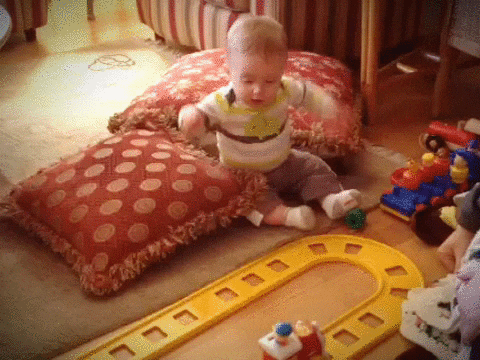 Giphy
Now awake, our storyteller faced the aftermath.

"The daughter, who also happened to be asleep, woke up the same time I did and immediately started ranting in German."
"I backed as far away from her boobs as possible and profusely apologized to both of them."
Again, the situation offers about the same amount of space and mobility as a cryogenic freezing tomb. "Backed as far away from her boobs as possible" likely impressed nobody.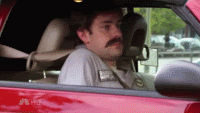 Giphy
Our man then became a bit too conscientious.

"If that wasn't awkward enough, I also felt compelled to offer the daughter a tissue to wipe away my drool from her chest."
They say when you're in a hole it's best to stop digging.
The mishap ended with some on-cue fatherly temper.
"The dad wasted no time making his daughter switch seats with him. She didn't seem too happy about that, but he didn't give a f**k."
"His primary objective was to provide a barrier between my face and his daughter's breast."
Immediately, Reddit was johnny on the spot with how the guy should have played it.
"Assert dominance and sleep on his boob too" u/Axelaxelaxe
"Fall asleep on the dad to show him your sleep is serious and holds no discrimination" u/MrMiao
"Did you have a phone on you? I'd have been using Google Translate to frantically write an apology." u/HoorayForYage
Some were keen supporters of his conduct, absolving him completely of any guilt.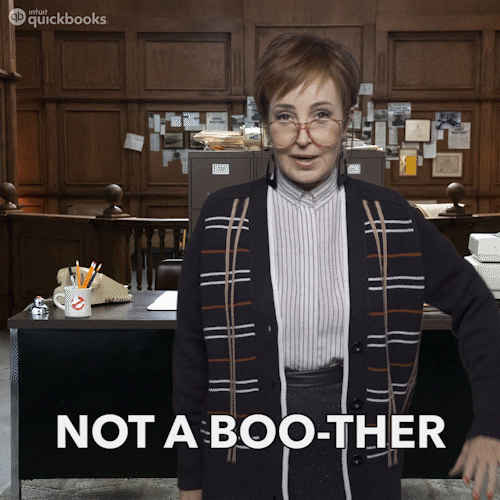 Giphy
"'I backed as far away from her boobs as possible and profusely apologized to both of them'...Why did you apologize to both boobs when you only offended one of them?" u/markatroid

"At least you didn't mention the war." u/MDev01
"Who hasn't done this? German boobs are the third best for plane rides." u/texasyoda
Others had similar stories of their own.
"I do slack jaw sleeping too. I found wearing a face mask keeps me aesthetically pleasing as well as preventing me from drying out my tongue LOL" u/wolf_fee
"Who hasn't woken up with their face mushed up against an unfamiliar boob. This is a rite of passage in some cultures."
"I'm pretty sure the dad only switched seats so he could share his similar voyage to manhood with you. At that point you're like a son to him." u/SeVaSNaTaS
"Reminds me of when I was 11 and I fell asleep on a flight."
"I wake up 20 minutes before the flight lands, with head getting shaken. I manage to look up and see the dude frantically trying to get my head off his shoulder."
"My dad told me afterwards that he had been trying to do that for 2 hours." u/chaunsey_jones
And, of course, there were the totally irrelevant contributors.
"It's "who" not "whom" when it's the subject of the clause." u/bucket_of_nothing
"Hey, it beats getting Incepted." u/bshaddo
Safe to say, if you ever find yourself accidentally doing a wildly uncomfortable thing in public, drooling where you shouldn't, there's a safe space for ya in at least one corner of the internet.
Keep reading...
Show less
A member of the Mormon church wrote a strongly worded opinion piece for the Salt Lake Tribune.
Dave Winslow is a self-proclaimed "60-plus, returned missionary, temple married, father of eight, lifelong member of The Church of Jesus Christ of Latter-Day Saints", otherwise known as the Mormon church.
After his daughter came out as a lesbian, he revisited the church's teachings for a new perspective.
After doing so, he wrote an opinion piece for the Salt Lake Tribune, a news outlet for a city with a predominantly Mormon population.
Winslow referenced the teachings of former and current church leaders, like Spencer W Kimball—who was president of the church from 1973 until 1985.
Kimball wrote in 1980:
"[The Mormon church would] excommunicate [gay people] as readily any unrepentant addict."
"The fact that some governments and some churches and numerous corrupted individuals have tried to reduce such behavior from criminal offense to personal privilege does not change the nature nor the seriousness of the practice… This heinous homosexual sin is of the ages. Many cities and civilizations have gone out of existence because of it."
The church—which also had a high profile racist and involuntary polygamist past—is still notoriously anti-LGBTQ, even creating a policy that bars children of same-sex couples from being baptized in 2015.
However, that church law was overturned in 2019 after much protest.
Winslow continued in his letter:
"After a daughter disclosed her homosexuality, I was motivated to study the teachings on homosexuality of church leaders I revered, from President Spencer W. Kimball to Russell M. Nelson."
"The uninspired and ungodly teachings on homosexuality of these leaders were in opposition to what I know about my daughter. She is a beloved daughter of heavenly parents who was born without sin and homosexual. This absolute knowledge created cognitive dissonance and led me to question whether church leaders are truly inspired."
According to Winslow, about three-fourths of millennials born into the Mormon church leave, due to "a lack of trust that church leaders are truthful regarding controversial issues, the inaccurate portrayal of church history and the unfair treatment of the LGBTQ."
Winslow concluded:
"I again implore the leaders of the church to emulate the Savior's love to seek true revelation with empathy, strength and humility regarding God's plan of salvation for the LGBTQ."
Some members of the Mormon church responded negatively, citing the very controversial teachings of the church Winslow denounced.
Dave Winslow should be excommunicated and cut off from the Church. https://t.co/KB9l22FMrg

— Elders Benson and Packer (@Elders Benson and Packer)1580081000.0
I appreciate active members giving thoughtful responses to the actions of the church. I don't expect people to disa… https://t.co/iVkjTSnHuZ

— mormon millennial faith crisis (@mormon millennial faith crisis)1580081675.0
However, many showed their support, or at least validation, of Winslow's message.
@sltrib @LDSchurch Religion breeds hate. Especially in the lds church. Aren't you all supposed to be taking breaks… https://t.co/3zmNjOR9Mj

— Aaron Flores (@Aaron Flores)1580060239.0
@sltrib @LDSchurch If you are not a white straight male in the LDS Church you don't get equality or rights. Period.

— ʙ ʀ i ᴛ ᴛ i ɴ ᴀ (@ʙ ʀ i ᴛ ᴛ i ɴ ᴀ)1580070586.0
@sltrib @LDSchurch Bless you @WinslowDave for accepting your daughter. Shamefully, other children are not so fortunate.

— Adam Jacobsen (@Adam Jacobsen)1580059325.0
@sltrib @LDSchurch Very well written and articulate editorial.

— Julia Binford (@Julia Binford)1580085499.0
@sltrib @LDSchurch https://t.co/MlZsArPPfD

— Cassidy Larsen (@Cassidy Larsen)1580087729.0
In the end, love should always win.
Keep reading...
Show less
A woman was reunited with her long-lost father after 56 years when he was 'suggested' as a friend - by FACEBOOK.
Karen Harris was adopted as a little girl in the early 1960s because she was born out of wedlock.
The only thing she knew was her dad's name Trevor Sinden—which was told to her by a social worker when she was 18.
She tried to find him but with little information she failed—until decades later when she saw the name on the 'suggested friends' feature on the social media site.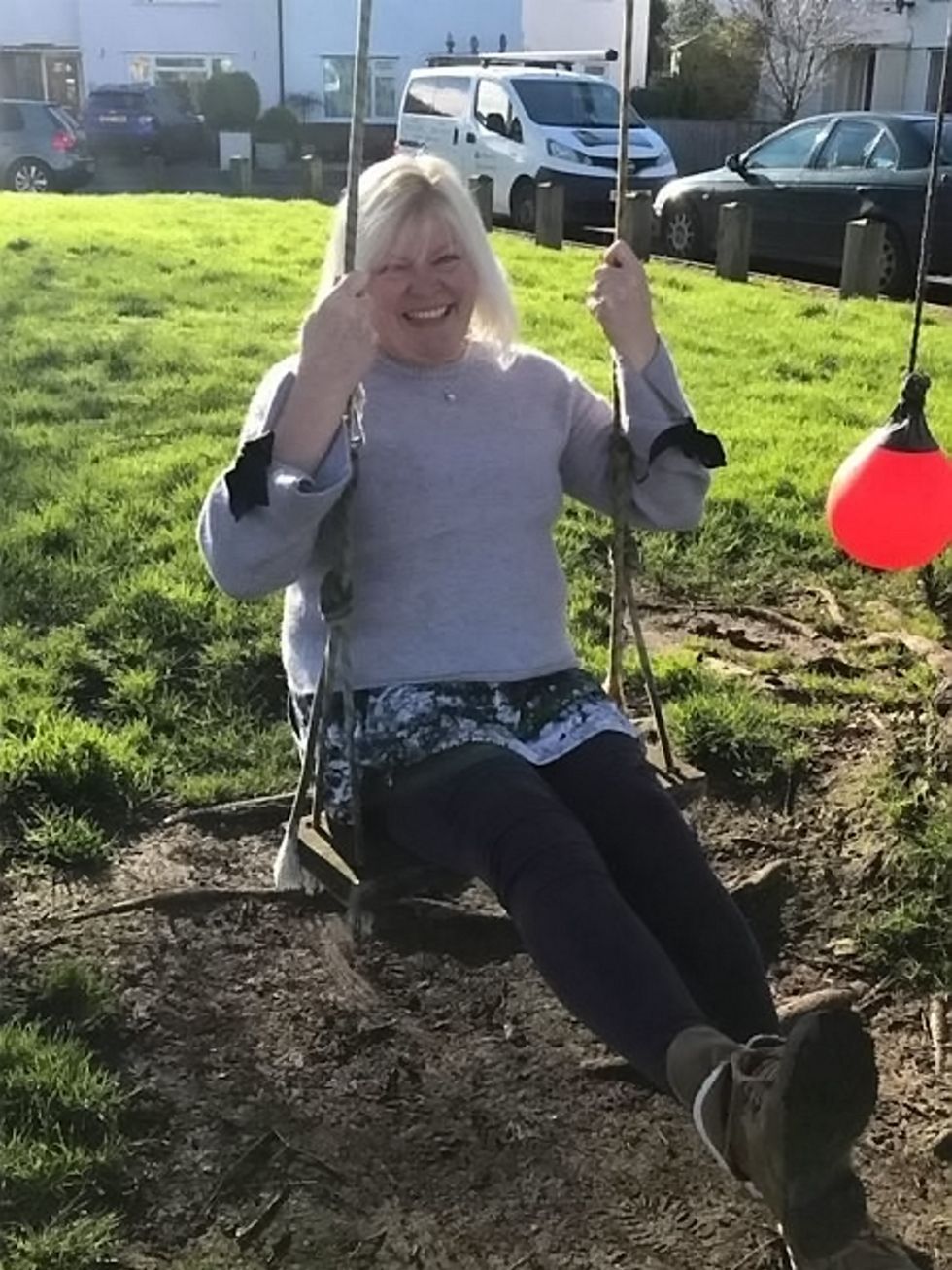 Karen Harris / SWNS
Karen, of Penryn, Cornwall, saw Trevor lived 350 miles away in Kent but scanned the profile and from his details and history realized she might be looking at her father.

The pair then chatted for weeks and met for the first time in an emotional reunion on Friday—and they both said it was like they have known each other their whole lives.
Karen, 56, said her birth parents gave her up for adoption in the early 1960s.
They were teenagers and she was born out of wedlock, which she says "wasn't the done thing in those days".
She added:
"You just don't feel as though you belong."
''Looking at your family that brought you up, you're really grateful that they brought you up but you don't have that sense of belonging."
"Now I've found completion. I've found connection and completion and I'm cherishing it."
The re-united father and daughter decided to meet in Lyme Regis, Dorset, roughly halfway between Cornwall and Kent.
When they first spotted each other, they hugged for so long that a passerby said:
"I hope you know each other."
They had a lot of catching up to do in the following days, which were spent going on walks and searching for fossils on the Jurassic Coast.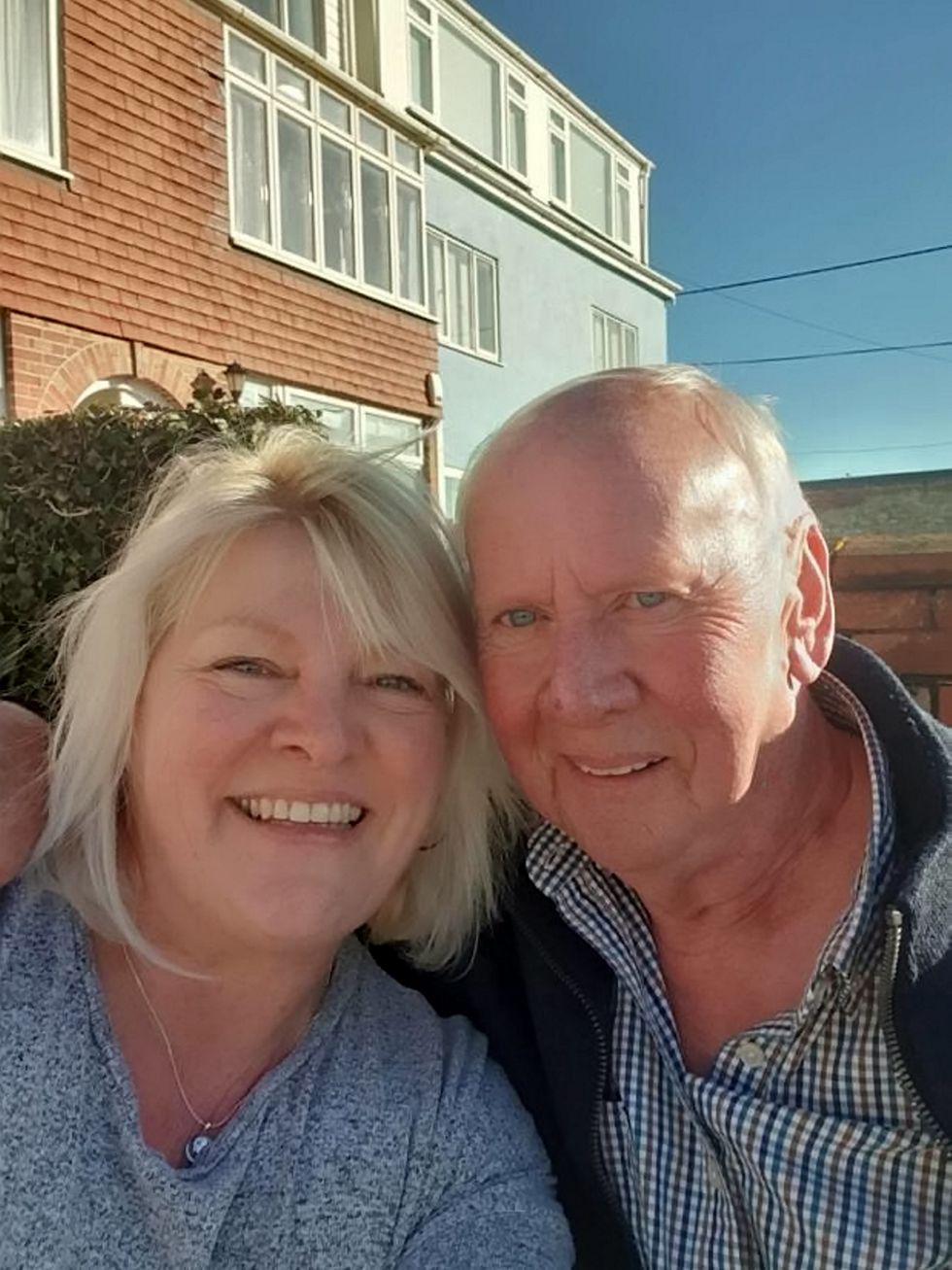 Karen Harris / SWNS
Karen was also introduced to two of her long-lost cousins and has had "an amazing time with many new memories."

Trevor, 72, added:
"It's like all of her Christmases at the same time. It's so surreal, the chances of actually meeting were so slim."
"I have looked on the internet but could never find her. It's early days but I feel we already know each other quite well."
"If it wasn't for Facebook we wouldn't have met."
Karen had known few details about her father since she approached an adoption agency at the age of 18 seeking to find her birth parents.
A social worker shared with her what details they could and Karen managed to track down her mother around ten years later, after she had had a child of her own.
Finding her father proved to be more difficult.
She knew he was an electrician from Croydon but it was not until seeing that the information on his Facebook profile matched what she had been told that she knew she had finally found him.
He responded immediately and after seven weeks of chatting every day, they decided to meet.
She added:
"Those who are adopted can understand that moment when you first see someone other than yourself in a mirror that has your cheek bones, your eyes, your chin."
''It is something that someone who isn't adopted probably can't relate to or understand, but it changes the way you look at the world."
"Now there is someone else like me, loving me for me and I cherish every moment. I'm incredibly blessed to find him now."
Keep reading...
Show less