All of us have something that we tend to "geek out" over.
This could be a book, television show, actor, singer or sports team.
But some shows or celebrities have a considerably wider fanbase than others, as evidenced by the terms "Trekkies" or "Beliebers".
Some times, members of these fan bases are so passionate, that they often come off as obnoxious or aggressive, possibly even hurting the reputation of the people or product they go wild over.
Redditor vejack was curious to learn which fan bases the Reddit community tends to find the most off putting, leading them to ask:
"Which is the most toxic community/fan base that you know?"
Everyone has an opinion...
"Reddit."- tall2022420
Oof, that's bad...
"It's not a big community, but there are items in the dilapidated bowels of the Chernobyl nuclear plant that are less toxic than the Super Smash Brothers Melee fan base."- CorgisDie
When the creators tell you to back off, take a hint!
"'Rick and Morty'."
"Even the show's creators have had to clash with them and their toxicity."- JeremyZenith·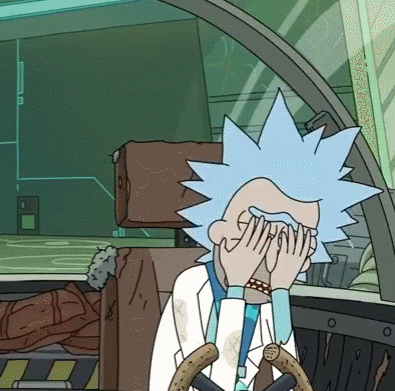 Rick And Morty Facepalm GIF
Giphy
I like it, in small doeses...

"Kpop fans."
"I love really enjoy Kpop and am a fan myself, but damn. I sometimes just can't."- Ok-Enthusiasm-6975
Love the animation, the fans, not so much...
"Some anime community's."- thomas_da_tra1n
Less than heroic behavior
"League of legends."- AllGamePro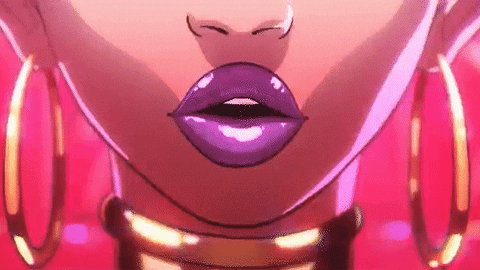 Queen Gg GIF by League of Legends
Giphy
It's just a TV show... tone it down a bit...
"I expected to find this but haven't yet."
"The Supernatural Fandom."
"Other than the whole populous of it are cringe and over the top, getting tattoos of a show detail etc."
"They've literally bullied the show to continue the show past the natural ending, season 5, and for literally half a decade made them try to poop out content that topped the last season, with no where to really go to at that point."
"The consistent push on 'shipping' characters together that make the actors visably uncomfortable."
"The fan base is full of edgy people who gatekeep everything.'- develyn507
All of them!!!
"Are there any non toxic fan bases anymore?"
"The whole idea of people getting together and arguing with anyone that disagrees with them just breeds discontent."- KingGuy420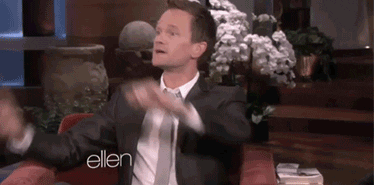 Stop It Neil Patrick Harris GIF
Giphy
At least they get them excited about reading...

"YA writers."
"No specific authors, but the community of them."- D-Rez
There's nothing wrong with being passionate about something we love.
But when that passion starts to become competitive, even unsafe, can you even still call it a fanbase "community"?
Keep reading...
Show less
Fan theories are almost like the conspiracy theories of fandom.
Except they don't lead to people refusing to follow public health guidelines during pandemics or storm the United States Capitol Building.
Instead they can spread so far and so often the line between wishful thinking on the part of fans can get confused with canon—the works of a particular fictional realm that are recognized as genuine.
Want to "know" more?

Sign up for the Knowable newsletter here.
Never miss another big, odd, funny or heartbreaking moment again.
Keep reading...
Show less
When a piece of art or entertainment is sent out into the world, the world is going to consume it. And immediately, where that creation goes is largely out of the hands of the creator.
For an illustration, look no further than fan fiction and fan theories in chat rooms across the internet.
It seems that if you look hard enough, just about every story told has been probed and supplemented by a fanatical group of followers.
And although we usually can never know whether the creators approve or disapprove, sometimes it doesn't matter. Sometimes the theory is so compelling that we decide to believe it just for the heck of it.
AwkwardJeweler asked, "What fan theory do you 100% accept as true?"
The question that remains is how we're supposed to take these theories.
Are they to be compartmentalized, interpreted as less meaningul than the original source material?
Want to "know" more? Never miss another big, odd, funny, or heartbreaking moment again. Sign up for the Knowable newsletter here.
Keep reading...
Show less
You've probably heard that we live in the golden age of television. That's awesome.
For a monthly subscription fee--or a few, as many are willing to pay for--we binge on incredible storytelling, lights out acting, and character arcs that leave us crying or shouting into our Twitter feeds.
Fortunately for us viewers, such a packed array of excellent content creates a virtuous cycle: the shows are great, every studio wants to make great shows to compete, they pour gobs of money into production, so even more great shows come out.
But now that the playing field hums along facing such high expectations, the slightest slip-up is enough to send people running to another show that's more worth their time.
Sometimes, it only takes one bad episode for viewer to call it quits.
A recent Reddit thread asked people to share the particular episodes that drove them to nearly throw in the towel on a show they once loved.
AutumnHopFrog asked, "What episode of a television show was so bad that it nearly ruined the entire series for you?"
Want to "know" more? Never miss another big, odd, funny, or heartbreaking moment again. Sign up for the Knowable newsletter here.
Keep reading...
Show less