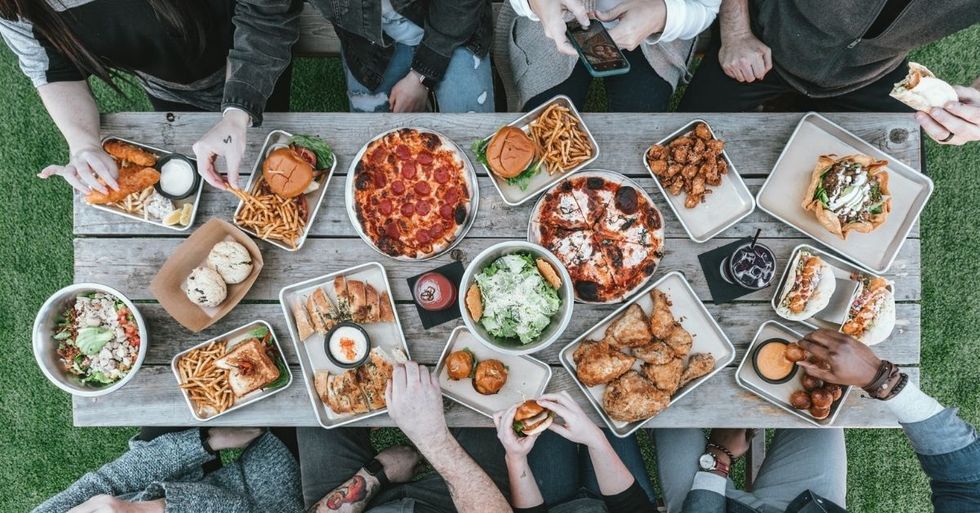 Planning the seating arrangements at any dinner or event, no matter how big or small, can be a massive headache. There are always going to be unhappy people. It is also aggravating to be forced to sit in uncomfortable positions while trying to have a pleasant dining experience. Sometimes, everyone loses. Case in point… Redditor […]
More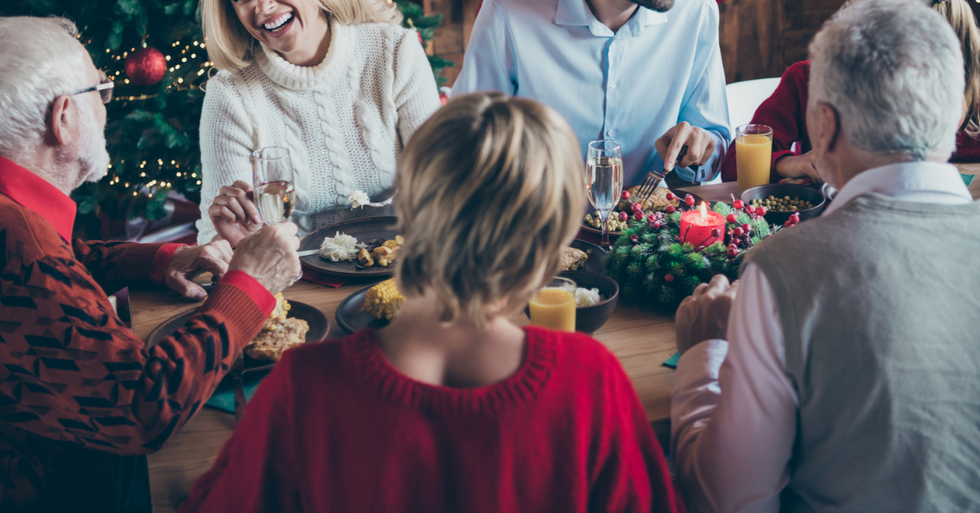 It's fair to say that we all enjoy seeing other people happy, whether it's being successful at work or having a good relationship. But it's harder to see other people be happy when things aren't going well for us, confided the "Am I the A**hole?" (AITA) subReddit. Redditor Ozarkxxx was suspicious of the real reasons behind […]
More
You would think family gatherings are predictable. But add a little alcohol and things can get interesting.

Even if you are not tipsy, being around relatives can bring out lively conversations where one involuntarily utters or does something they might regret later.
One thing is certain –when it comes to weddings, reunions, or a holiday feast, there is never is never a dull moment.

When Redditor KingNicodemus asked – "What's the stupidest thing you've done at a family gathering?" –
strangers on the internet had plenty to say.
There were some doozies – including someone who made a NSFW joke in front of their grandparent, while another missed their intended target while hurling a water bottle at a wedding.
Are any of the following scenarios familiar?

No Kids
"Tell my sister-in-law that her kids, my nephews, are why I don't want kids."
Great Grandma's Got A Sense Of Humor
"Got drunk in front of my great grandmother and started to sh*t talk my entire family in a baby voice to my baby niece; while the entire family thought I was out of line my great grandmother thought it was hilarious and that I had valid points."
The Favorite
"got drunk and told one of my grandmas she was my favorite....in front of my other grandma."
Game Names
"It was thanksgiving last year. I was playing quiplash with my family. I entered my name and the next thing was my aunt asking 'Who is Rock Hard? '"
– RGSF150

Ice Breaker
"In my defense I have epilepsy and was having a 'partial' (aura/mini) seizure which caused this."
"I go into the kitchen and a few cousins are standing there with my aunt. I say 'sandwich' (I think?) but my brain was literally just reset about 20 seconds ago and I'm operating at an ultra-dumb level. I remember this primarily because there was aftermath to recollect. I took mayo out of the fridge and just throw a spoonful (I think?) at the fridge. I then take out cheese and throw it on the mayo, followed by turkey at the ground and bread somewhere. I look at it and just walked away."
"...my family did not know I had epilepsy at that point in time. That was the ice-breaker."
Airborne Water Bottle
"I wanted to throw an empty bottle of water at my cousin and I hit my sister instead."
"It was a wedding."
"My sister was the bride."
How Grandpa Died
"Not me but at Thanksgiving last year my dad once brought out photos of the car crash that killed my grandpa and passed them around to my mom and her family (it was her dad that died) and he talked for like an hour about how bad his death must have been. It was painful to watch as he had only died recently."
Strip Club Pizza
"I inadvertently went to a strip club with my parents when I was 22 years old. My Mom had been ordering pizza from the new 'bar' down the street and was raving about it one night, so we decided to go check out the new restaurant and try their pizza just me and my parents, instead of having it delivered."
"As soon as we pulled into the parking lot my spidey senses went off, as I knew this place was known for having some seedy people hanging around, and it's always been some sort of strip club, but I thought, 'no way, my dad would know if it was a strip club, he's gotten pizza from here several times now!' I couldn't have been more wrong. That voice in my head was telling me to turn around and run as soon as we parked and two men were standing at the door sharing a pretty raunchy story with all sorts of lovely details as we walked up."
"We walked in the door and as soon my family entered, it went silent….every waitress and bartender stopped and looked at us, the strippers even stopped and stared at us! I turned to my dad and before I could say anything, my Mom says 'IT'S A STRIP CLUB??' My Dad, being the stubborn man he is, says 'I don't care, I want pizza.' Never in my life have I heard of a strip club even selling pizza, let alone offering delivery!"
"We sit down, I strategically place myself so my back is to the strippers, and and we place our order. 45 long, painful minutes waiting for our pizza and having small talk while two very overweight, out of shape homely girls take off their tops (thankfully that's all they took off) danced a few feet behind us, my Mom finally asks where our pizza is and the waitress comes back and tells us she forgot to put in the order. That was the last straw for my Mom, who quickly paid the tab and we left….hungry and scarred for the rest of our lives. We still laugh about the day we went to a strip club together for pizza. They shut down a few weeks later, so I never did get to try the 'amazing pizza' my parents raved about!"
How Dad Was Doing
"I asked my brother-in-law how his dad was doing (had significant health problems) forgetting that he had died 6 or 8 months prior."
Keep reading...
Show less