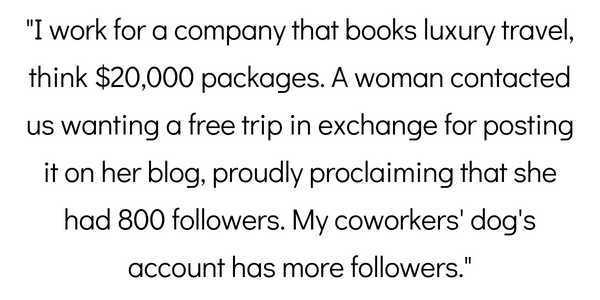 Thanks to the internet and social media, it's never been easier to become famous.
Indeed, some people have used social media to such an effect, that they are as or more well known than any number of movie stars.
But others might have put something on the internet just for fun, unaware that they had a viral sensation on their hands ("Charlie bit my finger" anyone?).
Some people soak in this unexpected fame for a moment or two, and then let it pass as they go on with their lives.
Others, however, might enjoy being unexpectedly famous, and will relish in their unexpected celebrity for the rest of their lives.
No matter how small an audience their internet fame reached.
Redditor JesseB342 was eager to hear examples of when a tiny bit of internet fame resulted in an expanded ego, leading them to ask:
"What's the smallest amount of internet fame / clout that you've seen go to someone's head?'
Blink and you'll miss them.
"Friend was in a video at a car meet that went viral back say 2011-2012."
"He said like 8 words and couldn't see him but you could hear him."
"He would go around telling people after he is 'famous' for being in a viral YouTube video."
"I was like 'if you have to announce you are famous, you might not be as famous as you think Broski'."- HoneyMussy4goodBoy
It made the movie!
"My dad's collection of vintage drinking glasses were used in 'The Mothman Prophecies'."
"His glasses made the movie much better.:
"Just ask him, he'll tell you."- cleonavarro
Anyone remember MySpace?
"I made a fairly successful MySpace type quiz once.'
'Over a million people took it. I put that on my resume.''- effieokay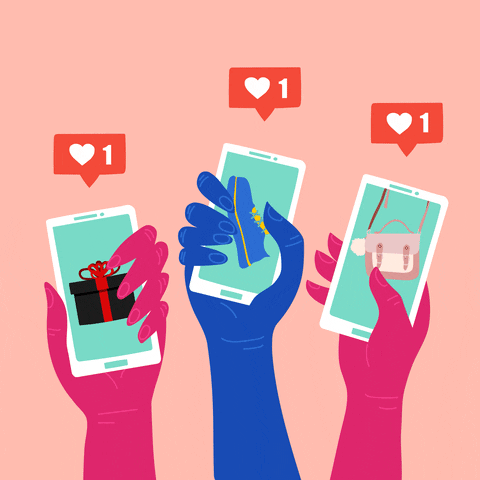 Social Media Hearts GIF by Flamingo Services
Giphy
"Remember when I did that thing? No? Well, you should!"

"A guy from my hometown who was sort of a skeezeball helped some elderly folks escape a fire."
'The act itself was commendable and he deserved the recognition he received in local media and he went viral for a week or two."
'But uh….5 plus years after the fact he was still using that as a way to try to get out of tickets or being cut off at the local bars after refusing to pay tabs."
"My brother encountered his Instagram recently and his self-description says something like 'Unspoken hero, DM me for details."
"lmao.'- FartAttack911
Fame can't get you everything.
"I work for a company that books luxury travel, think $20,000 packages."
"A woman contacted us wanting a free trip in exchange for posting it on her blog, proudly proclaiming that she had 800 followers."
"My coworkers' dog photo account has more followers."- AnastasiaSheppard
Even if he's not wrong.
"That dude telling Keanu Reeves that he's breathtaking."
"He would later comment on other stuff whenever breathtaking was mentioned, as if he was the one that came up with the word and made it his thing."- Sir_MoonDoggy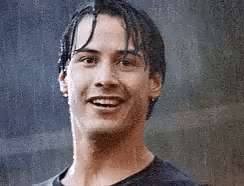 Keanu Reeves Reaction GIF
Giphy
Big ego making up for other shortcomings?...

"The guy from TikTok dancing in that parade to 'I'm just thinking with my d*ck'."
"He went home to Indianapolis and started doing meet and greets with people at local car dealerships lol."- jkaycola
It happens to the best of us...
"I entered a blog competition to my uni the summer before I started.'
"I won, and myself and two others were given a free laptop on the understanding we'd keep publishing blogs as 'Insiders' for the uni to use as a marketing tool."
"I put one up a week, and enjoyed it."
"They were decently entertaining and linked to on the uni website, but probably got no more than a few dozen reads."
"On my birthday a few months into the year the bouncers at a club wouldn't let me in as I appeared too drunk."
"I got into a pedantic argument with them about whether the pavement was public property or not, then shouted at them I was going to write about it in my Uni-sanctioned blog."
"I woke up hungover the next day and did not write about the incident in my uni-sanctioned blog."- Fascinatedwithfire
It's one way of putting yourself out there...
"Any amount of sound cloud rappers that get a few hundred views and a few mates gassing them up and think they've found their calling."
"Source, I have to produce them."
"Money is money tho."- EddieHxtler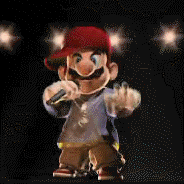 urban hip hop GIF
Giphy
Bad sportsmanship will never pay off...
"Back in the day when I played Wow there was a guy on my server who had a tiny amount of name recognition."
"He was good at the game and spent a lot of time and energy organizing things."
"People on the server knew him and would ask for his help, or show him deference in order to get his attention on things."
"One day he put together an optional raid and at the end of the raid a particularly rare item dropped."
"Instead of an open roll - which was the standard at the time - he simply gave the item to his friend."
'When people complained, he said something like, 'I'm so and so, I'm the most important raid leader on this server, you're all lucky to even be here right now, so shut up and deal with it'."
'Well screenshots were taken and links were sent around."
"Dude ended up transferring off the server less than a week later because nobody would give him the time of day."- shaidyn
We all like being recognized for an accomplishment.
But rather than let fame get to our heads, it's important to use that fame for good.
Particularly if you can reach as many as 100 followers to make a difference.
Keep reading...
Show less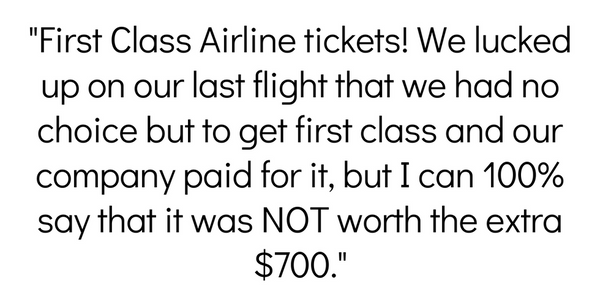 For the life of me, I can't understand how anyone could still watch The Walking Dead. I just checked and the damn thing has had 11 seasons. 11 seasons!
Can you imagine?
People enjoy watching characters follow a set of train tracks for an entire season I guess. (For context, I made it to the beginning of the seventh season before I threw in the towel, and it was really testing my patience well before then.)
But there's so much more out there that's equally overrated. Television is the least of our problems.
People shared their thoughts with us after Redditor PieinHorse asked the online community:
"What is very overrated?"
"The perceived security..."
"The perceived security of most jobs."
chickenkottu
Replace jobs with locks or doors or windows and it's still true.
"Influencers."
"Influencers. I'm not sure what's more ridiculous, the fact someone believes they are an "influencer" or those who actually follow them and are influenced by said influencer."
aussie_shane
I scarcely think about them. Out of sight, out of mind.
"After owning..."
"Designer brands and bags. After owning an item from each brand, it's really the most big waste of money people can put their money on."
ian6677
You do get what you pay for up to a certain point.
"The extra leg room..."
"First Class Airline tickets!"
"We lucked up on our last flight that we had no choice but to get first class and our company paid for it, but I can 100% say that it was NOT worth the extra $700."
"The extra leg room was nice, as I'm 6'7", but the "free cocktails" and additional food? Nah homie, I'm good."
ecallowsamoht
Was this domestic? For those short flights First Class is pretty much not worth it, but for international long haul? A lie-down bed for a 13 hour flight is worth the 2x or more price, plus the other perks.
"I prefer..."
"Casual sex. I prefer competitive sex."
[deleted]
Evolutionarily speaking, life is about competitive sex...
"Being famous..."
"Being famous must suck big time. Imagine not being able to go shopping, taking a chill walk in the park, go to the beach, supermartket, etc... without people engaging with you."
Pcostix
Say goodbye to any privacy whatsoever. No thank you.
"Spent my prime years..."
"Alcohol. Spent my prime years drinking at college and all that, still say it's the most overrated thing in history. So many better drugs that could have prevented long and short term health issues, made things more peaceful, more efficient, more successful, and so on. The fact that it's globally advertised every millisecond proves it's overrated."
DFHartzell
There's nothing wrong with deciding to stop drinking (or never drinking at all) and people should not be shamed for it.
"Why?"
"Huge weddings. Why? Spend the money on something important or on a trip."
Ginger_Chick
Some people want their best day ever to be a big party with all the people they care about. But there is a crazy level of stress involved in planning a party that size.
"Being an adult."
"Being an adult. What BS is this, and why the hell did we want to be adults when we were kids?"
imunclebubba
Nah, being an adult is awesome. I wouldn't change it for the world. Freedom!
"Half of the time."
"Hot weather. Half of the time it is just horrible and you're sweating in your clothes and the other half you're at the beach burning alive."
patrickgall
Sorry, I'd rather it be hot than be freezing, but I'm one of those people who can never get warm.
Hey, it could be worse. We could be talking about how much Game of Thrones disappointed us (again) and how it is impossible to watch it now, a total slog, knowing where it ends up. Disappointing and overrated indeed.
Have some suggestions of your own? Tell us more in the comments below!
Keep reading...
Show less
Fame is one of those things people tend to want until they have it - or that people shy away from entirely because they understand how sideways it tends to go.
But what about people who end up famous after their deaths? Or who managed to get more famous from the afterlife?
Reddit user GCanuck asked:

"Which historically famous person do you think would be most surprised to learn they are famous?"
If your mind immediately went to that Vincent Van Gogh scene from Dr. Who then 1. you're a nerd (me too!) and 2. you're not alone.
Here's what Reddit had to say.
​The Little Painter Fellow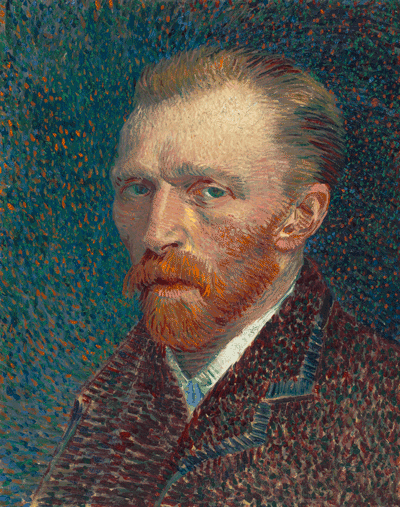 Van Gogh Reaction GIF by GIF IT UP
Giphy
"Vincent van Gogh."
"His paintings made billions of dollars for rich people, but couldn't trade a painting for a meal during his lifetime. Had to be supported by his brother."
- strangedigital
"It's amazing how many pieces he created in such a short time considering how unsuccessful he was in selling them while alive. He kept banging them out despite his 'failure'."

- Fthewigg
"He was encouraged to paint as part of his therapy/rehabilitation. He was a pretty disturbed guy, and not in a romantic way."

- redkat85
"Have you ever seen the Doctor Who episode about him?"
- LucyVialli
"This is what actually prompted this question for me."

- GCanuck
A Diary
"Anne Frank"
- 222sick
"Most of the world has read your diary."
"Wait...All of my diary?"
- SuperstitiousPigeon5
"Her Father censored some of it because she talks about her body and other things, I can't really blame him for that. Modern prints are uncensored."
- zerbey
"She'd have been thrilled, but I don't think surprised is the right word. She dreamed of being a published author. She knew that she was creating something valuable and important with her diary, and she wanted it to be published."
- shhhhquiet
"I wonder what she'd think of her diary being turned into a stage play including a Broadway run and thousands of young girls doing their best to recreate all the different facets both good and bad of how she acted during her time in the Annex."
- Lil_Jazzy
Herman The Whale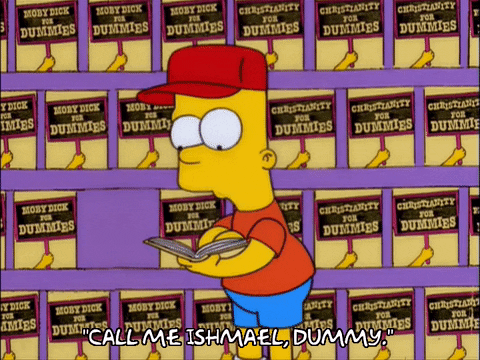 bart simpson episode 3 GIF
Giphy
"Herman Melville."
"He had a few early successes with seafaring books, but Moby-Dick was a total flop that got bad reviews, and he spent the final decades of his life working in the customs department."
"He would be shocked to hear he wrote the Great American Novel."
- centaurquestions
"My boyfriend is from New Bedford, MA. Apparently the local high schools there had big murals depicting scenes from Moby Dick." "
*That* would have amazed Melville."

- DoctorWatchamacallit
"Dude, that's the best part. You never know what's coming next. It's like:"
"45 pages of unintentionally hilarious interactions between Ishmael and Queequeg."
"30 pages of incredible, brooding drama written in stage play format for some reason."
"100 page essay about some minor technical details about whaling and how some village built their chieftain's hall out of a whale's ribcage."
"Another 20 pages of Ahab chewing the scenery and embodying mankind's self-destructive obsessions"
"Then Queequeg speaking his last words but then deciding he doesn't want to die yet and miraculously springing back to life."
"Like the ocean itself, you have to accept that Moby Dick moves at its own pace lol"
- jesushitlerchrist
We, In Fact, Did Not Forget
"Hegelochus, an actor who mispronounced a word in a play in the year 408 BC and was mocked so thoroughly for it, his mistake has made it into the collective ledger of things historians know about and generally agree upon having happened… and we're still aware of it over 2,400 years later."
"Imagine making a meme today with a word misspelled, and others found that misspelling so egregiously mockable that you are still known for it in the year 4422."
- film_composer
" 'Oh come on get over it. No one will remember about that by tomorrow' -Hehelochus' mom probably"
- Kehl21
"He must have went to sleep running the moment in his head over and over again, but he probably tried to comfort himself by thinking, 'well, at least it's not like some space-age hyper-futuristic society is going to be discussing this thousands of years from now on their magic boxes powered by lightning in some language that doesn't even exist yet'."

- film_composer
"This is the worst nightmare of everyone that has been told to stop worrying because no one will pay as much attention to what you're doing as you."
"Counter point: Hegelochus."
- LectureAfter8638
Kafkaesque
"Kafka. Rarely published in his lifetime, and when he did it was in obscure magazines which nobody read."
"Explicitly asked that his works be destroyed after his death. It's only because his executor disregarded his wishes and published his unfinished works (which comprise the majority of his oeuvre) that he is famous today."

- IllustriousSquirrel9
"Kafka is a good example of how much can anxiety ruin a person's life"
- Sergey32321
"Kafka wrote his stories to be shared with a group of friends like story-telling at a campfire"
- Responsible_Put_2960
Gospel Legend
"Blind Willie Johnson."
"He passed away blind, poor and sick, lying in the ruins of his house after it was burnt down."
"And his song 'Dark was the Night, Cold was the Ground' left our solar system not too long ago aboard the Voyager to be listened to by life among the stars."
- dntExit
"I really like to think one day-thousands and thousands of years in the future, an alien race will find that golden disk and hear his voice."
"I think the fact he had such a poor life but could one day live eternally amongst the stars is so beautiful."
- gonzomullz
"Found out about him through a VSauce video."
"I listened to a couple songs and really liked them, he had a great voice and had a great talent for playing guitar despite being blind. Such a humbling and inspiring story he had"

- HRPr03
"I remember learning about this in a Vsauce video and crying profusely afterwards, but not only from sadness, also from hope, and some other emotions I can't possibly describe."
"The fact that he died at the lowest of lows, blind, sick, poor, and alone, yet he very well could be the man that teaches the stars about the very essence of humanity… there's just something so intrinsically beautiful about that."
"Humanity, flawed as it is, is as intrinsically kind and beautiful as it is evil. The world forgets that sometimes."
- cmoneybouncehouse
Other Madonna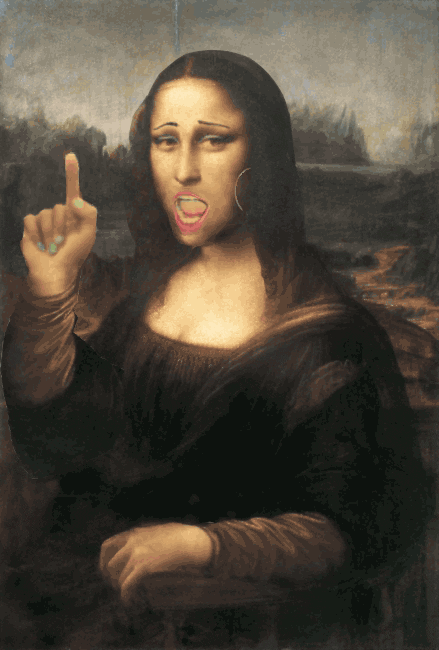 mona lisa oh no you didnt GIF
Giphy
"Lisa Gherardini, the Mona Lisa model."
"She was just some unremarkable random wife. Fast forward a few hundred years and she ended up as one of the most recognizable faces in history."
- finsareluminous
"HER NAMES NOT EVEN MONA LISA?!"
- Jaded-Associate6891
" 'Monna' was a shortening of the Italian word 'madonna', which was the equivalent of the English 'Madam'."
- Koifish_Coyote
Honor Well Pass Death
"Glyndwr Michael"
"This is the dead body they used in Operation Mincemeat."
"The man basically consumed rat poison to commit suicide."
"His corpse was then used for a British secret operation to carry fake documents for the Nazis to find in order to make them think they were invading Greece and not Sicily."
"This man died in a alleyway and went on the become a dedicated Major in the British military buried with full military rites - under his fake name, but still him in physical form."
- TheBabyLeg123
"He was originally buried under his covert identity (in Spain where his body washed ashore after being deposited in the sea nearby by a Royal Navy submarine), Major William Martin of the Royal Marines."
"In 2009 or thereabouts his real name (Glyndwr Michael) was added to his gravestone."
- BravoBanter
"I thought he died of tuberculosis so it'd be more convincing he was a British serviceman who drowned? Or maybe that was the guy used to make the Nazis think the Allies were invading Calais instead of Normandy."
- UnconstrictedEmu
"It was rat poison but it's not clear if it was a suicide."
"The poison was in the form of a paste that would be smeared on pieces of bread; rodents eat the bread, rodents die. Or in this case; poor Welshman eats the bread, poor Welshman dies."
"It's not clear whether he knew the paste was poison, or whether he was just hungry and thought he genuinely found some bread lying around."
"Where the confusion comes in is that the guy in charge of Mincemeat claimed the body was that of a young man who died of pneumonia, and that the parents had given permission for his body to be used as it was."
- ConstableBlimeyChips
A Real Hero
"Henrietta Lacks"
- LucyVialli
"A literal hero of humanity who in some ways is still alive."
"Her family deserved so much better though."
- AzureBluet
"Can I get a short version? I don't think I've heard of her before"

- Fyrrys
"Her contribution to science is and continues to be gigantic"

- Available-Age2884
Laws Of Inheritance
"Gregor Mendel, the monk and scientist who experimented with pea plant traits to describe what we today literally call Mendelian inheritance."
"The significance of Mendel's findings, which he published in 1866, went almost completely unrecognized during his life and after his death. His work was only rediscovered in the early 1900s when modern ideas about inheritance and selection started taking hold."
- ThadisJones
"I can differ there. When he first stated his theory, he was sure it was correct (as it was) but was rejected. I can imagine him not being surprised at the fact that his work was re recognised as right later down the line"

- Brother_Not_Shook
"It's entirely possible you're correct and Mendel suspected that someday he'd be proved right. At the same time, however, he spent decades after his discovery trying and failing to elicit interest from the academic public or individual biologists, and retired from science to become a monastery administrator, which looks a lot like 'giving up'."

- ThadisJones
Okay, so we learned some interesting history today. How about you?
Keep reading...
Show less
Are you related to anybody famous? Where do they stand in your family?
The reality is, we are all probably related in some way or another to some famous figure at some point in history—the size of the human population was a lot smaller back then.
But how about now?
Does anybody whose name crosses the news on a regular or semi-regular basis come to your holiday table?
Redditor LoveSimpleHacks asked:

"Who is the most famous person in your family?"
Here were some of those answers.
Barney And Betty
"My grandmother was the voice of Betty Rubble... And the blue bonnet chicken in Foghorn Leghorn, and little red riding hood on Bugs Bunny (and witcheepoo), and Tweety's grandma (along with other women who voiced her.)"
"And she was on I Love Lucy, and she had her own show called Petticoat Junction, and she was on Burns & Allen.. and.. so... so.. so many more. Oh, and my grandfather was Red Ryder on TV." - Chalky_Cupcake
Crew Crew
"My grandad is a double Olympic bronze medalist for rowing, he has them displayed in a cabinet in his house."
"He's also one of the most humble and down to earth people I've ever met. Never brags or boasts about it, and never brings it up in conversations as a form of one-upping someone."
"If he does talk about it it's because someone found out by some other means and has asked him about it." - The_Extreme_Potato
You Mean Reality TV Isn't Real?!
"Well I will have you all know my mom has not only been a guest on the Ricki Lake show and the Queen Latifa Show, but the Sally Jessy Raphael show as well!"
"The last one is the only one we have been able to find video evidence of. My mom is a full on attention-seeker and early 2000's daytime TV was her stage."
"She was also on a couple of 'court' shows but … those storylines were for sure fake. She just wanted a free trip." - sadmotelvibes
These are the people that represent us and our family on the world stage.
Rutherford? I Hardly Know 'Er Ford!
"My great-great Uncle, Ernest Rutherford. The father of Nuclear Physics!"
"My granny has fond memories of him, and it was a buzz to visit the Nobel Prize Museum and see him honoured there. I can attest that the propensity to be good at physics is not passed on, I was horrendous." - petanotpeter
Its Fleece As White As Snow
"George Ellery Hale. His father owned the Hale Elevator Co, who provided the elevators for Chicago's new skyscrapers after the Chicago fire."
"George was a solar astronomer who made discoveries concerning magnetic fields and sunspots. Some of his most famous work, however, was getting 4 observatories built, including Mount Wilson where Hubble made his discoveries of the expanding universe."
"He got multiple world leading telescopes built. Is considered a founder of astrophysics. Cofounded the Journal of Astrophysics. Received numerous awards for his scientific research and achievements."
"I may be related to Sarah Josepha Hale, who wrote 'Mary Had a Little Lamb' and was instrumental in getting Abraham Lincoln to make Thanksgiving a federal holiday, but I'm still researching that one." - ProbablyABore
Google Docs - create and edit documents online, for free.
Create a new document and edit with others at the same time -- from your computer, phone or tablet. Get stuff done with or without an internet connection. Use Docs to edit Word files. Free from Google.
Is There A Doctor In The House?
"Not famous in the traditional sense, but I have 4 uncles in my family who are world renowned physicians. One has a patent that is used worldwide in cardiac surgery."
"Another just won India's second most prestigious award for citizens' distinguished service from the President of India himself."
"Another is retired but used to be the personal physician to the Royal House of Bhutan. The last is one of the top orthopedic surgeons in the world. Pretty astounding achievements in their fields." - dhalsim282
Another Pandemic, Another Time
"My grandmother was a nurse during the 1918 flu. A large farm family was stricken with the virus so she stayed on the farm and nursed them all back to health."
"The mother was pregnant and when the baby was born, my grandmother returned to care for mom and baby. My grandfather was a close relative of the farmer and worked as a hired hand."
"The baby was the father of singer Christopher Cross." - DamnDame
The world is a lot smaller than we give it credit for, so in doing a true family tree trace, you could find one of these surprising figures in your family.
Politicians
"My grandma was a very popular governmental figure and since finishing her term, nobody has really been noteworthy in the same position, the job pretty much never gets mentioned."
"I know I'm biased of course, but I keep up with it and there's nearly no news. No outreach. Nothing. Mostly disappointments. People not doing anything with the job."

"Most of her 'fanbase' are pretty old now. But she used to get stopped every time we went out, it was a huge pain as a kid." - ladyalot
Saving The Family
"Both of my paternal great grandmothers walked The Trail of Tears. Both lost their entire families during the walk due to exposure."
"One quickly became a Robin Hood of sorts by stealing things from drunken passed out soldiers at night, then passing out what she could."
"Both of them were the best of friends, married (one married a Frenchmen, the other a Swiss farmer) and had children. One of each of their children married and they were my grandparents. My dad is 92 come March. (I'm 35. Second mid life crisis😅)" - Professor_Quackers
I Know Your Face
"My aunt is not famous, but she's been an actress her whole life and has been lucky enough to get some small parts here and there."
"She was in a movie with Matt Damon, she was recently in a TV show with Alec Baldwin, and she knows a ton of other celebrities".
"She was in House of Cards, Daredevil, etc. But, yeah, she is definitely not famous and she is just scraping by to pay the bills despite doing better than the average actress." - gman4734
So even though someone in your family might not make the newspapers on a daily basis in 2021, they are still an important part of history.
Be sure to give credit where credit is due.
Want to "know" more?
Sign up for the Knowable newsletter here.
Never miss another big, odd, funny, or heartbreaking moment again.
Keep reading...
Show less
Where are you from?
Everyone's hometown is full of a lot of stories. Some of those stories are hilarious and some are tragic.
So many places are plagued with the stain of murder and chaos. And some are home to geniuses and fun.
It's all a mixed bag. I'm sure for every ghost story from a town there is a success story to match.
Let's discuss...
Redditor itiswhatitisfriends wanted to hear about why your the place where you started is so great, by asking:
"What is your Town famous for?"
I'm from Astoria, Queens. We have a lot of celebrities that were birthed there, and we have great pizza. But, it's a major part of New York City so... that all sounds generic. But I'm still proud.
Simply the Best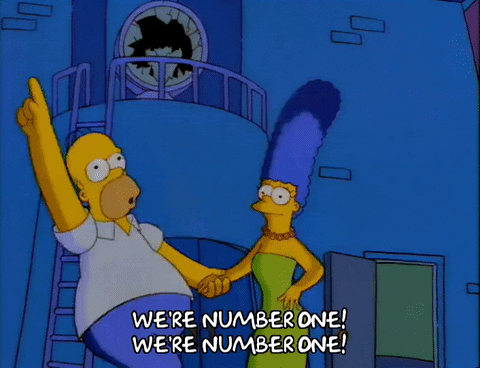 winning the best GIF
Giphy
"It was voted the happiest place to live in the UK three years in a row. I can't think why." ~ CswBizzel
Cheesy
"Every year we have a wheel of cheese roll down an incredibly steep hill with a bunch of people running down to chase after it. Loads of spectators, plenty of people getting hurt and it's just generally funny as hell to watch. Google Gloucester cheese rolling. Being able to say you charged down Cooper's Hill and lived to tell the tale is enough to make hearts skip a beat here. Plus the cheese is pretty good." ~ schofield101
Ohio
"A couple of years ago there was this small Chinese restaurant that was really popular. It was found out that the owners killed the daughter and hid the body in the ceiling above the freezer." ~ JohnXinaIceCream
"Canton, Ohio? Just looked up the story and the mother who killed her daughter seems an astonishing combination of psychopathic and stupid." ~ Harsimaja
Storms
"Getting hit by a big tornado. Xenia, Ohio." ~ darthjay81
"LOL I thought 'Xenia???' immediately. Then perhaps you might know mine, being known for the Potato Festival? :b I can only imagine there are many potato festivals out there so it probably doesn't mean much to redditors that don't live in this area." ~ Freohr-Datia
Canals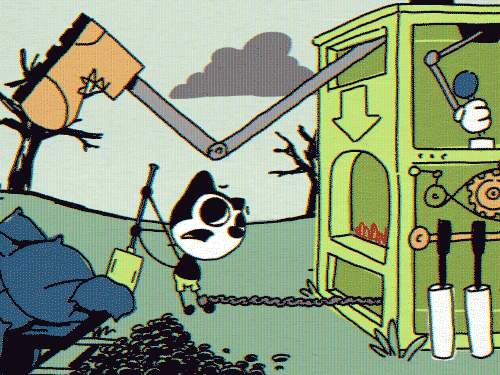 Busy Mickey Mouse GIF by Team Tumult
Giphy
"The defunct coal/iron mining industry, along with the canals that used to connect them, AND also related the mining industry also the oldest functioning steam powered beam engine/ pump to still be in its original place." ~ chease86
Well my list of places to visit is growing. And my list of places to avoid is as well. Let's continue...
Stench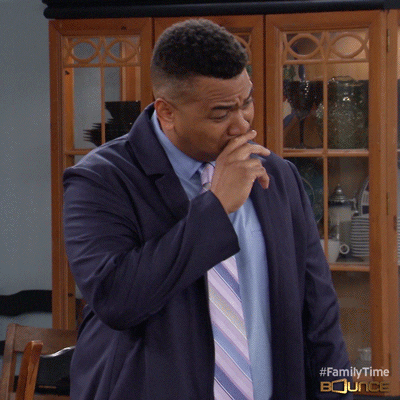 Ew Reaction GIF by Bounce
Giphy
"Smelling really bad because of a leather tanning factory - Smellington. Being really warm - Hellington. And wine." ~ itsmuffintimei
radioactive...
"The biggest radioactive (not nuclear, different things) accident in the world. The whole city was under risk of radiation poisoning and a there was a stigma against my city that lasted till the 2000s (it happened in the 80s) Basically, some scrappers got into some abandoned hospital equipment, among them an X-ray machine, they broke the big box open and inside found this magical powder that glowed, Cesium-137."
"They took it home to show their family and friends, gifted it to some people, one of them gave it to his daughter and she played with it like it was glitter, some of them ate it. They washed it off their hands like you would anything else so it went down into the water supply of the city. You have an idea how it went down from there."
"That daughter that played with it died and was buried in a special lot with a lead coffin. The city was almost put under quarantine, military was deployed to contain it, football stadiums were turned into shelters and quarantine areas, took a big effort to clear it off from our water supply(I haven't looked into the specifics of it and I sure hope I haven't been drinking Cesium most of my life)." ~ Mon_erdon
tongue-in-cheek...
"Balloon-boy." ~ original_4degrees
"I'm not sure how to feel about it anymore. The Internet Historian did a couple videos about the whole thing and I initially thought it was tongue-in-cheek, but even if it was he brought up some interesting points that had me doubting the whole 'f**k his parents, horrible people that they are' thing." ~ daviepancakes
People Explain Which Movie Never Fails To Make Them Cry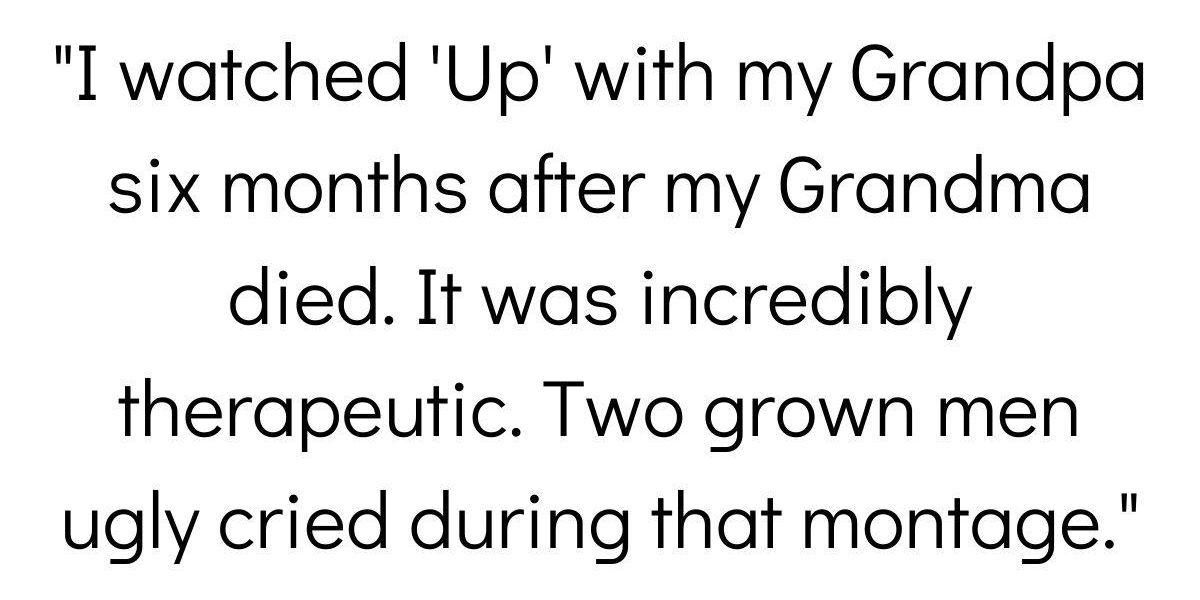 People Explain Which Movie Never Fails To Make Them Cry
Hey Florida...
"The Gainesville Ripper, sadly." ~ ahoefordrphil
"Tom Petty is LIGHT YEARS more famous than that. Oh and a little band called Sister Hazel. Oh and a band called Less Than Jake. Oh and a guy named Don Felder or Bernie Leadon. Oh and Stephen Stills. Oh and maybe you've heard of Bo Diddley? Or a band called Against Me!? Or how's about a little college called the University Of Florida?" ~ No_Aside_6730
Bashed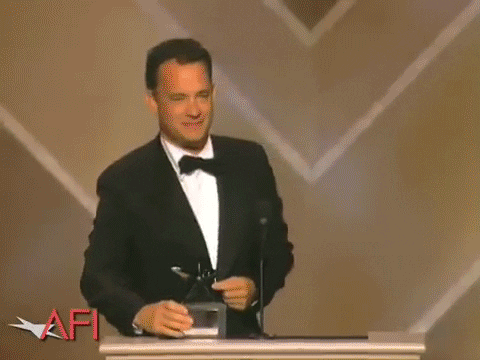 Tom Hanks Award GIF by American Film Institute
Giphy
"The Black Panthers. Jonestown. Bash Brothers. Mc Hammer. TonyToni Tone. Jack London. Too $hort. Tom Hanks. Bruce Lee. Clint Eastwood. The Mai Tai." ~ KaiWren75
"Oakland... haven't thought of the Bash Brothers in years!" ~ Nobodyville
The Windy City
"Deep dish pizza, skyscrapers and A LOT of crime. If y'all were confused its Chicago lol." ~ tj2sweet
"I was there during this event once and it was insanity, there was a football game, a soccer game, and the Taste of Chicago all going on at the same time. I can say the food was good and my highlight was Exchequers for some deep dish."
"I don't know about the overpaying for stuff though cause we were there for my wife's family reunion and they rented Trinity College in Palos Heights (?) for like 4 days and we took the L train into actual Chicago, and only once (even though I wanted to explore more). The downtown reminds me of a less dark Gotham City." ~ McFryin
Buddy
"Where Buddy Holly is from." ~ TheLittleRedd
"Lubbock has no right to Buddy Holly, they didn't want him when he was alive. Clovis has more right because that's where he recorded at." ~ familyman121712
Fossils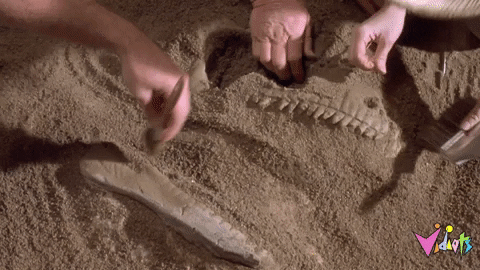 Jurassic Park Dinosaur GIF by Vidiots
Giphy
"A unique stone that is made of fossilized coral that you can't find anywhere else in the world." ~ jaybonepanda91
"I was a 400 million year old relic of the Devonian. Now I'm a fridge magnet in the shape of Michigan." ~ Detroit_Guy
"I have a bracelet made of Petoskey stone. Pretty." ~ Powerful-Knee3150
Slender
"White slender legged cryptids with no torsos." ~ LemonSalted
"The video evidence for their existence was very quickly debunked. However, people still believe in them based on very similar looking statues made by the natives of the surrounding areas. It was probably the debunking though, they lost a lot of popularity after that. Fresno high five though. :D" ~ LemonSalted
The Battleground
"Battle of Chickamauga, the first internment camp for German-Americans during WWI, the end of the Great Locomotive Chase of 1862, and Dolly Parton eloped here. That's where I grew up. Ringgold." ~ ProbablyABore
Songbird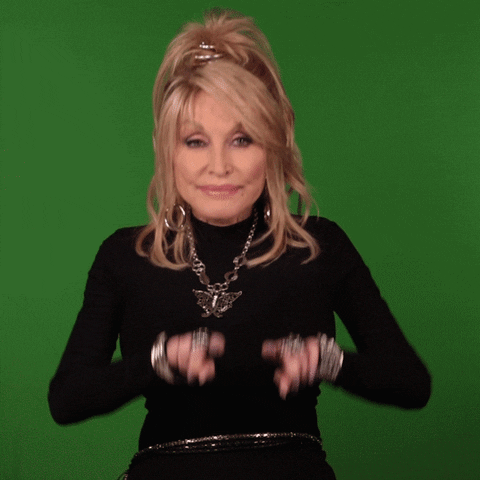 GIF by Dolly Parton
Giphy
"Dolly Parton. Born and raised here too! No family relation, but know several cousins and the previous pastors of their family church off Upper Middle Creek." ~ JPM092394
An Old Place
"A 10th century Norman Castle, a Knights templar caste, a church were 3 of the mayflower pilgrims came from (some guy called Sam Stone) we have George ezra, Rupert Grint and a man called Alfred Wallace who invented evolution with Charles Darwin, its a small town 26,000 people but people from here started a city in America named after there home town." ~ pillowcase99999
Yummy Town
"My hometown is the world headquarters and primary manufacturing site for one of the most well known manufacturers of deep fryers and pressure cookers. I worked at the KFC in town in my early 20's and we were basically a test kitchen for all of their new tech. We also supplied product to them so they could test in-house as well. Most KFC's and McDonald's use their deep fryers." ~ berserkr1979
Well, get me to Oakland.
As Adele personifies... "Hometown Glory" is always something to strive to have. The good, the bad and ugly.
Want to "know" more?
Sign up for the Knowable newsletter here.

Never miss another big, odd, funny or heartbreaking moment again.
Keep reading...
Show less