Trends. They will always happen.
And there will always be followers.
But these fads come and go, and the followers go on to follow something else.
We've seen tons of popular movements that had their fifteen minutes, and they can bring up some nostalgia.
But we can be glad to wave goodbye to plenty.
Redditor Animeking1108 asked:
"What fad are you glad died out?"
All fads die. I'm glad shoulder pads are out.
Looped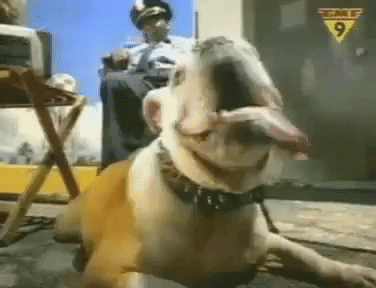 who let the dogs out GIF
Giphy
"There was a two-year period in the late 1990s when 'Who Let the Dogs Out' was featured on the soundtrack of every single motion picture."
DawnJGoodwin
Game Over
"Those Facebook games from like 10-15 years ago and the constant onslaught of invites. I guess people would get extra points or some crap for inviting as many friends as possible and my notification box would be full of fifty invites saying; 'Tim needs goons for his mafia. Join mafia wars now!', 'Susie needs seeds for FarmVille'!, 'Tyler sent you five hundred silver tokens', 'Keith needs sixty bucks for a gram of blow!' (that one may have been a legit request, but I just couldn't take the chance on it being another game.)"
dum_spir0_sper0
Just Once
"YOLO culture. Not like the YOLO where you take a vacation that you've always wanted, but doing stupid crap because 'YOLO.'"
signaturefox2013
"There was a solar eclipse on my 21st birthday, and I was at an Irish pub, and one of the bartenders, in a very thick Irish accent said, 'Well you only live once, right?' and went outside and looked up."
Yochanan578
"As you said, YOLO was supposed to promote the idea of doing adventurous things to broaden your horizons, because life is short. NOT shorten it even further by downing a keg of vodka while skydiving without a parachute."
Drakeskulled_Reaper
Food Poisoner
"That short lived fad where people were licking food and putting it back at the stores!"
LookMa_ImOnReddit
"Some chick filmed it and got arrested for this."
OriginalDarkDagger
"I don't know how much time she ended up serving, but she was facing up to 20 years in prison for food tampering. A guy in Texas spent 30 days in jail and ended up having to pay the ice cream company for all the stock the store had to throw away."
WitchInYourGarden
Bad Pop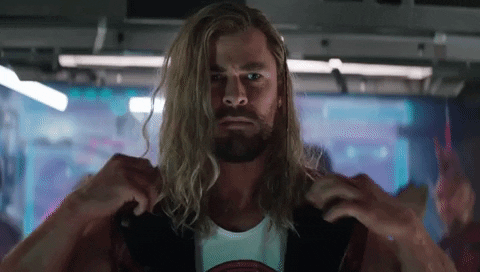 Marvel Cinematic Universe GIF by Leroy Patterson
Giphy
"Double polo shirts with the popped collars."
Free0rDead
"It was worse when they started to make regular shirts with 3 popped collars. Same look without the body sweat."
oystersaucier
I hate those shirts. So pretentious...
Boo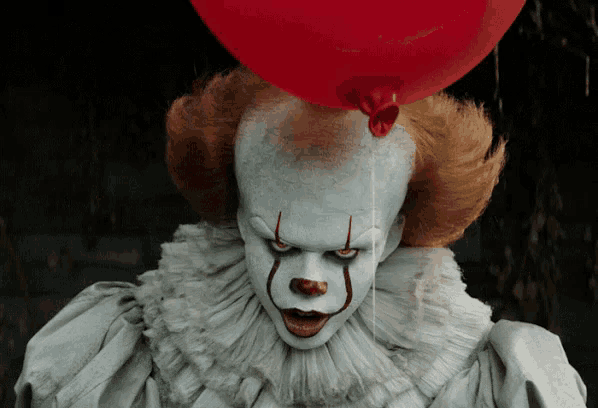 pennywise it 2017 GIF
Giphy
"The freaking Clowns standing in the middle of the street or in the woods. Glad that crap is over."
MichelleEPhillips12
"Yeah, you don't see clowns outside their spawning grounds after the government announced that cull a few years ago. Course that just caused the mime population to explode due to lack of competition."
bumford11
Not Fashion
"Teenage boys wearing their basketball shorts so low that their butts literally hung out the back. Had a couple of geniuses at my school that avoided the wrath of the teachers by wearing three pairs of basketball shorts layered in various stages of pulled-down-ness, so they could still get their low pants vibe without showing everyone their undies. Looked more ridiculous than the original iteration."
zoomlentil
This is a Thing?
"Toddlers and Tiaras. Shouldn't have been a thing in the first place."
KingZaneTheStrange
"When I first heard of child beauty Pageants as a teen, I was expecting something completely different. I expected really cutesy outfits like princess dresses and fairy themed etc. you know stuff that kids would love to wear and dress as."
"I was very shocked that they dressed them and put makeup on them like an adult. It's not acceptable in normal everyday life and shouldn't be acceptable for pageants either. They are kids and shouldn't be dressed in anything like what they show."
Yandere_Matrix
Yum. Not.
"Kale in EVERY FOOD for 'health.' I am mildly allergic and it causes my entire mouth and throat it itch as if I have eaten a cactus... Even fast food was adding 'healthy kale' to their salads and sandwiches...!"
LikelySuperBored
"As an old person, I can tell you that superfood fads come and go just like clothing fads."
"In the 80s, someone decided that oat bran was good for you. Next thing you know there's oat bran in everything you can imagine. I still remember a New Yorker cartoon depicting an office worker in front of the water cooler, which bears a sign saying, 'Now with added oat bran!'"
sirdigbykittencaesar
Gotcha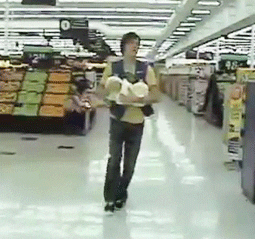 Grocery Store Falling GIF
Giphy
"A**holes filming themselves and friends in grocery stores pretending to slip and throwing gallons of milk in the air."
YourStolenCharizard
"Remember that one guy who slipped and fell on his face and broke his jaw doing this? That video was some karmic beauty."
Broken_castor
Karma always finds a way. Injury can follow. Be safe out there.
Do you have any fads to add? Let us know in the comments.
Keep reading...
Show less
Life is moving so fast.
Everytime we get used to something it seems like it evolves and we have to learn more.
I miss CD's. Spotify confuses me.
AOL chat rooms were simple. What the H*LL is Discourse? Or Discontent?
I miss TV just being on channels in the box.
There are so many apps I have cold sweats.
And I can just tap my credit card and pay for things?
It's too much.
But all the things I learned will soon be gone.
Like the OG Toys 'R Us.
Time to say farewell...
Redditor Substantial-Young-85 asked:
"What will die with millennials?"
Remember when cars were driven by people?
That's going the way of the horse and buggy.
To Walls
"I once tried to explain the my niece that phones used to be wired to walls. She's ten (she was six at the time) cell phones are all she's ever known. Among the reasons she guessed as to why they were 'tied' to walls: To stop people from stealing them."
N_Who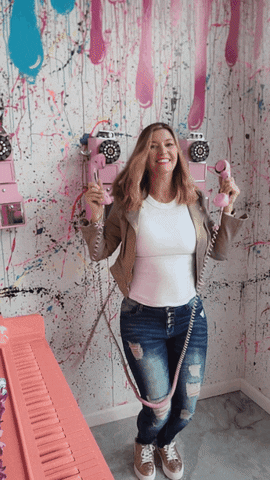 Phone Call Dancing GIF by Crissy Conner
Giphy
Without WHAT?!
"Memory of life without internet."
RagingDinoZ
"When I was a kid, we didn't have the internet."

Aido_Playdoh
"I remember asking our son one time if he knew how much tablet time I git when I was a kid (he was complaining that he was t getting enough). He guessed 2 hours. I told him 0, because the internet, let alone tablets, weren't really a thing yet. He looks confused and mystified."
TheHrethgir
Looked it Up?
"Remembering someone's phone number."
Misttertee_27
"Still have my 3 best friends numbers memorized, when I haven't needed to use that info for 15+ years, as well as most of my family. Intentionally memorized my boyfriend's in case there's an emergency and I don't have my phone."
Particular-Payment59
"I know my parents' home number and a few friends from high school's telephone numbers. I do not know my wife's telephone number and when I do need it I always look it up on my phone."
-Handsome-Jim-
Music Tales
"Dubbing cassettes and burning your own mix on CD."
pfc_Frank
"Ahhhh, waiting by the radio for an hour for them to play your favorite song. You push record at just the right moment. Song plays! Only for the DJ to talk over the last 30 seconds. Sigh. Memories."
zenOFiniquity8
"Or somewhere yells into the basement or your room. Followed by "I AM TRYING TO RECORD A TAPE!"
kperalta87
Control+Save
"3.5 inch floppy discs."
Traylor_Swift
"I have a sealed 5 pack box of those in my room, wonder how much they are worth nowadays."
TrueF0xtr0t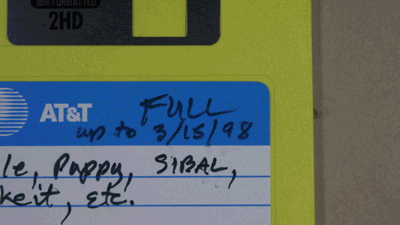 Giphy
Floppy what? Even I barely remember those. LOL.
Options
"Watching 'whatever was on.' Everything is always on now, you don't stumble into an interesting (or awful) show because it's the only thing mildly interesting on TV."
ChefJeff7777777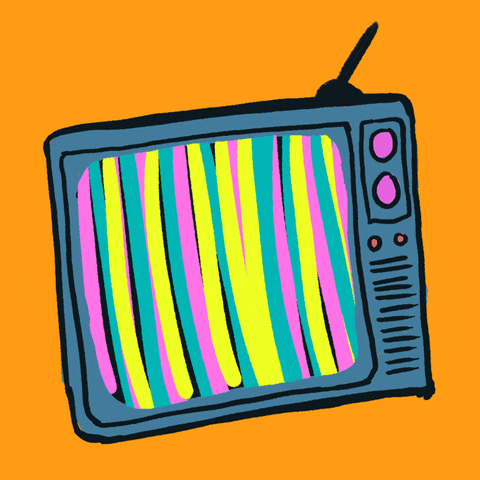 television fashion GIF by Denyse
Giphy
"that's not right surely"
"A coworker and I were talking a while ago and we started thinking/ talking about how the general population (not the ones going to school for it or people truly interested) most younger and older people don't understand a lot about computers. If it's not app, most people aren't really sure how to get to it on a computer."
"I thought, 'that's not right surely' but when trying to get a younger coworker (different dept) to add a printer he literally asked me "wheres the app I can't find it to add the printer" and I just like stared into the middle distance for a sec before just doing it for him. It was like navigating a computer wasn't something he'd done in his life."
"And he's only like 4 years younger than me. He's glued to a cell phone too so I was like yeah ok this guy should know. Nope. This is only one example though. However, when I really stop and think about it, the window from late 80s-00s were really the testing phase for home computers and most to all websites. So navigating them, learning basic code (OG, Myspace people)."
"And just figuring out computer language (not code just the terms) for normal people... really ended when cell phones became more popular. But it feels weird to have to explain stuff to someone younger than me while simultaneously doing the same thing when they are older. It's kinda frustrating tbh but mostly just mind boggling."
TheBohoChocobo
Split
"Playing multi-player video games with split screens in one room."
EngineerMinded
"Eeehh split screens will probably be a thing forever I mean if Nintendo is still strong and going in the 2080s then we will still have Mario Party."
Kiro_sage
"We used to do LAN parties. You could hook up to 4 Xboxes to each other any play a couple of people on each one. It was great. Cords running everywhere, but 4 Xboxes running at once mad for some fun times. You'd constantly be yelling back and forth between rooms and mom would lose it."
Odd_Description1
Travel Finndings
"Knowledge of pre-digital life. An appreciation for sending and receiving letters in the mail. As Arcade Fire put it, we used to wait. Memory of the USA pre 9/11. Using maps and Thomas Guides for road trips. Guys, I'm so old I remember the first time my dad used MapQuest to print out directions for a cross country trip, and how novel it seemed at the time."
MovieGuyMike
Manuals
"Apparently using a Haynes or a Chilton's manual to work on your car. I hate using YouTube videos for car maintenance, but it looks like that's all I have left."
RandomGovtEmployee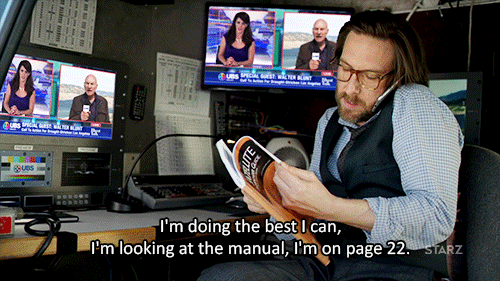 confused season 2 GIF by Blunt Talk
Giphy
I'm feeling a bit nostalgic. Oh the memories...
Keep reading...
Show less
In every generation, there are certain behaviors that are popular among many people. Sometimes, it's the "cool" thing to do. Other times, people just get swept up in the fad.
When I was in high school, the popular thing was to have the funniest Facebook statuses. In college, it was all the rage to smoke pot. By the time I started my first adult job, everyone I knew was watching -- and theorizing about -- Game of Thrones. In my office, you were ostracized if you didn't watch and discuss it every week.
While there's no shame in being into what's popular at the time if it's something that truly interests you, there's also no shame in choosing not to partake in the popular thing.
Redditors certainly believe that, since they broke down which popular things they have no interest in.
Redditor snowmanll00ll was curious about this, so he asked:
"What is something very popular that you have absolutely no interest in?"
Family Celebrity
"YouTube family channels, some of those children will probably grow to resent their parents"
– PlutoTheGod_
"It doesn't matter the medium, it's always a douchebag move to exploit your children for your own gain."
– MenosDaBear
I Idolize
"Becoming extremely die hard fans for an idol group or probably anything."
– kobold9070
"Young people giving up their personal freedom and expression for cash and fame seems very wrong, these contracts are horrible, especially in East Asia"
– Sanzhar17Shockwave
Animalistic
"Chasing squirrels around the yard and barking at them once they run up a tree. Seems to be all the rage with my dog though."
– 80burritospersecond
"...you're a cat aren't you?"
– littlemarcus91
Simon Says Follow Me
"Following Influencers"
– sparklingshanaya
"It's hilarious how they actually call themselves 'influencers'. Half the cr*p they do should not be influenced ... especially to younger people! It's kind of weird how they crave that much attention."
– MissyCobain
"Listening to influencers. It's a barrage of non-stop schilling of questionable investments without them accepting responsibility or facing consequences."
– jmmorart317
Why Are They Here?
"The bachelor and bachelorette tv shows."
– junior_emo_mcgee
"Right? It's so odd to me like, they're attractive people but they couldn't have a relationship without a tv show? So how bad are they really and how many red flags do they have?"
– PlutoTheGod_
The Dark Hole Of Social Media
"TikTok. I just don't want it, and never interested to see what the people there are doing."
"Although, I am aware that if I decided to install it, I might get addicted to it. So no thank you either way."
– GreatNameLOL69
"My older sister almost ALWAYS starts a convo with "I saw this on tiktok that.." at least once at family gatherings, like stfu! I don't care! A lot of "information" on there is false. But because some random girl on tiktok who said her father's great uncles cousins neighbor is a doctor, I'm supposed to believe it."
– GimmieDatCooch
Your Lungs Thank You
"vaping"
– dourceo
"That's good you should have no interest in vaping, it's not meant to do because it's "popular" or "cool" it's supposed to help curve and help quit cigarette addiction, which it does do, but just as cigs, people just started doing it to be "cool.""
– lionexx
Let Me Take A Selfie
"Pouting for selfie"
– sparklingshanaya
"A friend got married a couple of months ago, and about 70% of her wedding photos are of her pouting or making duck lips at the camera. For someone who says she loved her wedding, she sure looks sad and/or bored in her photos."
– twothirtysevenam
Tee Off
"Golf. If it's nice out I have so many other things I could do"
– BulloxBaxter
"I came here to say golf as well. I work in the corporate world and people just don't understand how I don't play golf, it blows their minds. I just don't get the draw though, and it's crazy expensive to go play a round. The excuse people always give me is "it's a great way to get outside!". Well turns out so is hiking or fly fishing and it doesn't cost hundreds of dollars to go stand on someone's lawn."
– EntropyBier
It's A Bird, It's A Plane...
"Superhero movies. I used to love them, but I burned out very quickly when too many were released, and they're really all the same. I do love Deadpool, though."
– BeskarVagina
While I gotta disagree with that one, to each their own.
Just because everyone around you is into the popular thing, doesn't mean you have to be. If you have no interest in what's currently in vogue, that's okay!
Be who you are, not who everyone else wants you to be.
Keep reading...
Show less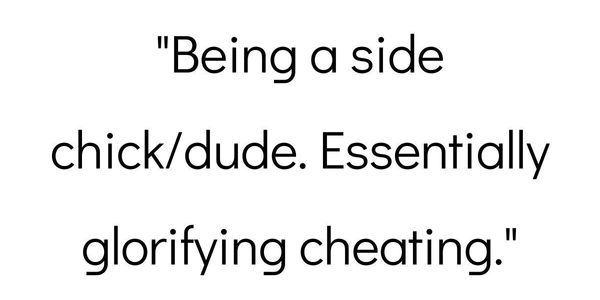 Who hasn't taken part in a fad that became passé before the year was out.
Children of the 90s probably wish they spent much less time and effort obtaining Pogs and Magic Cards than they did.
But while some frivolous fads are an almost instant flash in the pan, sometimes they are only the beginning of a pop culture phenomenon which continues to this day, with no end in sight.
Much to the dismay of many.
Redditor FalloutFan4207 was curious to hear the things people can't believe are as popular as they are, leading them to ask:
"What should never have gotten popular?"
Did anyone find this funny?
"The stupid public pranks on strangers where it's more or less just harassment."- Laptraffik
"Doing stupid sh*t for clout."- Unknown_Captain
More like "Toddler and Exploitation"...
"Toddlers and Tiaras. Child beauty pageants."- spaceassorcery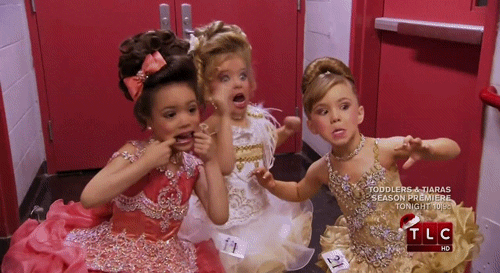 Scared Toddlers And Tiaras GIF
Giphy
Just a cruel tease...
"Micro transactions."- Jerrybeshara
Why pay for something you can get for free from a tap?
"Bottled water for like $3 as an alternative to soft drinks."- Tuesday2017
Not everyone deserves to be famous
​"Giving obnoxious people a platform."
"See Dr. Phil and his gaggle of guests who are famous for being stupid."- glitchystitchy
"Making stupid people famous."- whitecity011
"The Paul brothers."- dollaravocadotoast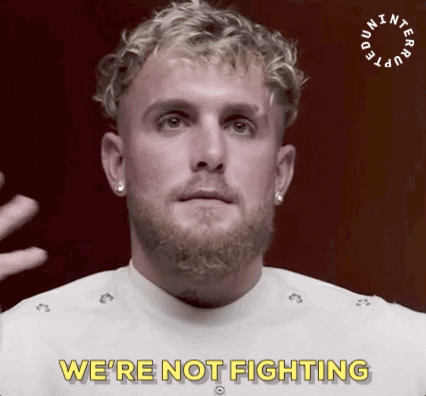 Jake Paul Fighting GIF by Uninterrupted
Giphy
Just how "real" are these shows?

"Reality TV/celebrity obsession/Kardashian style shows."- dogsquad81
Is there really anything wrong with monogomy?
"Being a side chick/dude."
"Essentially glorifying cheating."- OhJeezItsCorrine
One can only hope that these will all be things of the past before too long.
And will make way for another trend which people will spend years wondering why it became as popular as it did.
Keep reading...
Show less
Are you like me and the 1990s were only 10 years ago?
Yes, I can do the math, but 1990 being 32 years ago still seems unreal.
Why is that?
Maybe it's the fact it marked the end of the 20th century and beginning of the 21st.
Either way, it just doesn't seem that long ago and the nostalgia for the trappings of the 1990s is strong.
Redditor PrimaryYam9432 asked:
"What is something outdated from the 90s you want back?"
Affordable Housing
"I lived in a one bedroom apartment in San Diego in the nineties to the tune of $400 a month. I'd like that back, please."
"I looked up the specific place I lived. That one bedroom runs $1,650 now."
– stupidlyugly
Missed Opportunities
"the lighter side: malls, there was literally everything there. I lived at that place. Also, for some reason, floppy disks. IDK why, but I really miss them"
"the darker side: a sense of hope for my financial future. I was 15 in 1999, working my first job. Trying to leave a sh*tty situation, had plans to join the military after high school to pay for college.
"Had a grand mal seizure the summer after I graduated (got diagnosed with epilepsy) so that nixed that; and after multiple failed attempts at college, finally graduated when I was 32. I'm making 4x what I did in high school, but I've never left the midwest. never seen the ocean, or been on a plane."
"Had to file bankruptcy twice because of medical issues, and have always had clunker cars. Unfortunately I'm not the only one in this situation, but it still sucks"
- rabbid_panda
Cheesy Video Games
"Westwood Studio's real time strategy games featuring cheesy live action videos between the levels. I'm fine without the dial-up multiplayer though."
– 3Bonhomme7h
Subscribe, Subscribe, Subscribe
"Software that you buy one time and own. Looking at you Adobe."
– mtsai
"Being able to own things without having to take out a subscriptions."
– qzcl
"This is exactly what I was going to say. Being able to buy something and be done. Now everything has a subscription attached to it."
"Software is one of the worst examples but even the auto industry is trying to get in on the subscription money by requiring additional monthly plans to access features of your car that you already paid for."
"A local HVAC company is attaching a subscription to their work. So you pay them to install it all and then a monthly fee for them to be on-call in the event it needs maintenance."
"At work our IT support company stopped doing ad hoc service calls unless you subscribe to their monthly service plan. So the company is paying triple the price and getting basically the same thing except in theory the amount of service call they can request is 'unlimited'."
– sullivan80
Your Local Video Store
"I miss going to video stores and browsing."
– sonic_tower
"I do too. That was a fun Friday night as a kid. Going to Blockbuster to pick out a new movie to watch."
"It's not the same getting on Netflix and spending an hour looking for something to watch to only wind up watching something you've already seen."
– brokendowndryer
"Yep! As a kid my dad would come home from work on Friday evening and take us to Hollywood video."
"We'd pick out a movie and get a pizza on the way home. Good times."
– Its_Juice
Commercial Breaks
"Reasonable commercial lengths."
"Now ESPN has 5 minute commercial breaks..."
– coreynj2461
"My least favorite trend is a commercial break, then they come back for 1-2 minutes with some tiny snippet of 'coming up next!' then go to another commercial break."
– thishasntbeeneasy
"Or they smash the credits into a tiny window, while running ads on full screen. Can't even read the credits if you wanted to."
– reddit_bandito
Accountability
"Not having to make an account for EVERYF'KINGTHING!"
– Dapper-Discipline-54
"And lately every time I sign up for something, they send me texts now too in addition to emails that I don't want. Leave me alone!!"
– Sefira23
"I'm so over this. Especially when you're supposed to make a different password for every account you have. My brain only has so much memory for passwords anymore."
– McUberForDays
Social Media
"This is probably more late 90s/early 00s than the 90s as a whole, but a social media-less internet."
"It felt like an escape from real life, as opposed to an extension of it."
– Spooginho
"Remember when they told us to never identify yourself on the internet? And now they put their whole life on it."
"I miss web 1.0 where anonymity was the point."
– duffman13jws
"Remember when our parents told us not to trust anyone on the internet, but now believe everything they see online and lecture us about it?"
– Harsimaja
"My mom when I was 16 and got my first PC: 'Don't put your pictures online!'"
"My mom now: 'Send me grandson pics nowww! Need new profile pic and header!!'"
– Myrmele
RIP Geocities
"Geocities web pages, made with heart, not for money."
– RaminGold
"I do miss Geocities. It was sh*t, but atleast anyone could have a web site for free hosted on a server that was relatively fast and reliable."
"Nowadays, good luck to find a good free web hosting..."
– thephantom1492
"Oh my god, my bff would purposely go to my crappy Geocities site and sign the guestbook as ridiculously over the top characters like 'Madame Consuela de Soliz-Camacho-Dubois St Bernard,' and she'd write their comments in Spanish, German, French, whatever she felt like that day."
"It was so stupid but for idiot teenagers back in the 90's, it was the height of hilarity that she could prank me without being in the same room. Good times."
– avoidance_behavior
Why Is This Phone Smart?
"Not being able to be reached 24/7."
"Remember when the only people who had cell phones or pagers were doctors and high end business professionals that NEEDED to be reached at a moments notice."
"Now, everyone is expected to be available at any time. And if you elect to stand your ground and establish a separation between work/personal life you're considered 'rude' or 'difficult to communicate with'."
– Luke5119
"Yeah, remember when you let the house phone ring during dinner?
"I remember my dad grumbling if the phone ever rang: 'It's dinner time, nobody should be calling now. Who calls during dinner?!'"
"You didn't call people's house after about 8pm either unless you knew it was okay. It was rude—that was private, home time."
– what_the_a
Buttons & Knobs & Dials
"Technology with buttons and knobs."
– Ashtar-the-Squid
"Agreed! Some things I just don't want a touch screen for."
– Knightly-Bird
"I hate touchscreens in cars because 1) you just know they'll wear out and be expensive to replace and 2) I can't use it by feel and have to take my eyes off the road to adjust anything."
– Msktb
"Agreed! Why does my Microwave need to have touchscreen? I don't want to touch the panel with my fat butter and chips fingers. I want use the back of my hand."
– MedonSirius
"All my touchscreen appliances start to fizzle and fail pretty quickly. All the analog or mechanical ones still work from decades ago, or I can at least open them and clean some contacts."
– F*kM0reFromR
Pinball Wizard
"Arcades, I think going to arcades to play classic games or new games would be fun."
- T3Dofficial
"I miss arcades, they're still around but not as common as they once were. You could go to the mall and it had one, movie theaters would have a little arcades, there were cabinets all over.
"Now, if you find an 'arcade' it's usually prize games. Claw machines, those stacker games, etc..., you rarely find the actual video games."
- Crissxfire
Low Tech
"Appliances that didn't have any smart features! I want a bloody fridge that doesn't have all the bells and whistles that can last 2 decades."
"I don't want a smart fridge that dies in 5 years because a circuit board in it is destined to fail in that time frame."
- vp2008
One Stop Shopping
"Toy stores. Toys R Us died years ago, KB Toys way before that."
"We have toy sections at Walmart, Target, and others but it's not not same. Getting some birthday money and browsing an entire store with all these options."
"Way better than just looking at pictures on a site like Amazon. Shame we don't have any big chains like that anymore."
- Crissxfire
Top 10
"I miss the music charts (and if you are in the UK you will know, Top Of The Pops). They still exist, but aren't the same now that streaming is included."
"Back then if you wanted to hear you favourite song you had to wait for it to come on the radio and record it on a tape, or find it on CD in a shop."
"Now you can listen to whatever you want whenever you want, and that's really f'ked up the charts, and the association of particular sub cultural movements in music with a time, like grunge and Brit pop."
-
Look Forward To All Week
"Saturday morning cartoons. WB Kids, Yu-Gi-Oh, Pokemon, Static Shock, Jackie Chan Adventures, you name it."
"Used to sleep over at my best friend's house on Friday nights and we'd wake up at 7 in the morning on Saturday to watch cartoons and eat pancakes. His mom would always make the pancakes small and we'd sit and brag about eating 14 pancakes."
"Brown sugar, maple syrup. By noon we were drunk on Dr. Pepper, by 2 in the afternoon we were destroying each other with Smash Bros.
"Wash, rinse, repeat. Every weekend."
- brashull
Exploration Over JFGI
"A feeling of the unexplored, of adventures."
"Is that BBQ place any good? Only way to know was to try it."
"What's over in that neighborhood next to ours? Take a drive for yourself."
"Even wondering about facts, like when something originally happened or who did it, or the capital of Kazakhstan."
"The world felt bigger, full of unknown places, things and people."
‐ LoveSpiritual
Work/Life Separation
"The lack of expectation that your employer and coworkers are entitled to your entire life, including your web activities."
"I get labelled as 'weird' or 'secretive' because I refuse to give out any social media accounts to current co-workers. In fact, I preemptively block my coworkers' accounts if I can find them."
"You had work friends and they were just that: work friends. They knew you at work."
"If they were a truly great person you wanted in your non-work life, you invited them in."
"Now people feel entitled to your entire life just because they see you regularly."
"P.S. Make one easily found 'work' account under your legal name if you must, post nothing, say 'you have x account but you don't really use it much'."
"Set up a second account, be intentionally vague about identifiable info, NEVER mention your employer/school by name and DON'T SHARE THE ACCOUNT WITH ANYONE IN YOUR OFFLINE LIFE."
"Even if they won't intentionally give it out, the algorithms will."
- -ArtFox-
Offline Learning
"Decent offline encyclopedias and learning software."
"Encarta or another decent offline digital encyclopedia of some form would be ace even today. As soon as you've lost signal/WiFi, or out of data, your mobile phone or computer suddenly becomes a lot more useless than before."
"So if I could purchase a one time reputable program, then I could learn stuff free from the biases and distractions of the internet.
"Computers before the internet exploded, seemed to rely a hell of a lot on offline software for research purposes. So there were a lot of good ones."
"I remember there were decent bundles, so as well as Encarta 99, we also had this really cool Space educational disk."
"I suppose, technically Apps on phones could fulfill this to a degree these days. But all the ones I've used are online connected and ad-ridden."
- Quit_social_media
🎵 J - E - LL - O 🎶
"Jell-o Pudding Pops."
"They were the best thing ever!"
- hamiltd3
Nostalgia is a funny thing—we tend to romanticize our past.
If we truly went back, we'd probably discover all the things we'd miss from our future.
But we still miss a lot from the 1990s.
Want to "know" more?
Sign up for the Knowable newsletter here.

Never miss another big, odd, funny or heartbreaking moment again.
Keep reading...
Show less