Are you like me and the 1990s were only 10 years ago?
Yes, I can do the math, but 1990 being 32 years ago still seems unreal.
Why is that?
Maybe it's the fact it marked the end of the 20th century and beginning of the 21st.
Either way, it just doesn't seem that long ago and the nostalgia for the trappings of the 1990s is strong.
Redditor PrimaryYam9432 asked:
"What is something outdated from the 90s you want back?"
Affordable Housing
"I lived in a one bedroom apartment in San Diego in the nineties to the tune of $400 a month. I'd like that back, please."
"I looked up the specific place I lived. That one bedroom runs $1,650 now."
– stupidlyugly
Missed Opportunities
"the lighter side: malls, there was literally everything there. I lived at that place. Also, for some reason, floppy disks. IDK why, but I really miss them"
"the darker side: a sense of hope for my financial future. I was 15 in 1999, working my first job. Trying to leave a sh*tty situation, had plans to join the military after high school to pay for college.
"Had a grand mal seizure the summer after I graduated (got diagnosed with epilepsy) so that nixed that; and after multiple failed attempts at college, finally graduated when I was 32. I'm making 4x what I did in high school, but I've never left the midwest. never seen the ocean, or been on a plane."
"Had to file bankruptcy twice because of medical issues, and have always had clunker cars. Unfortunately I'm not the only one in this situation, but it still sucks"
- rabbid_panda
Cheesy Video Games
"Westwood Studio's real time strategy games featuring cheesy live action videos between the levels. I'm fine without the dial-up multiplayer though."
– 3Bonhomme7h
Subscribe, Subscribe, Subscribe
"Software that you buy one time and own. Looking at you Adobe."
– mtsai
"Being able to own things without having to take out a subscriptions."
– qzcl
"This is exactly what I was going to say. Being able to buy something and be done. Now everything has a subscription attached to it."
"Software is one of the worst examples but even the auto industry is trying to get in on the subscription money by requiring additional monthly plans to access features of your car that you already paid for."
"A local HVAC company is attaching a subscription to their work. So you pay them to install it all and then a monthly fee for them to be on-call in the event it needs maintenance."
"At work our IT support company stopped doing ad hoc service calls unless you subscribe to their monthly service plan. So the company is paying triple the price and getting basically the same thing except in theory the amount of service call they can request is 'unlimited'."
– sullivan80
Your Local Video Store
"I miss going to video stores and browsing."
– sonic_tower
"I do too. That was a fun Friday night as a kid. Going to Blockbuster to pick out a new movie to watch."
"It's not the same getting on Netflix and spending an hour looking for something to watch to only wind up watching something you've already seen."
– brokendowndryer
"Yep! As a kid my dad would come home from work on Friday evening and take us to Hollywood video."
"We'd pick out a movie and get a pizza on the way home. Good times."
– Its_Juice
Commercial Breaks
"Reasonable commercial lengths."
"Now ESPN has 5 minute commercial breaks..."
– coreynj2461
"My least favorite trend is a commercial break, then they come back for 1-2 minutes with some tiny snippet of 'coming up next!' then go to another commercial break."
– thishasntbeeneasy
"Or they smash the credits into a tiny window, while running ads on full screen. Can't even read the credits if you wanted to."
– reddit_bandito
Accountability
"Not having to make an account for EVERYF'KINGTHING!"
– Dapper-Discipline-54
"And lately every time I sign up for something, they send me texts now too in addition to emails that I don't want. Leave me alone!!"
– Sefira23
"I'm so over this. Especially when you're supposed to make a different password for every account you have. My brain only has so much memory for passwords anymore."
– McUberForDays
Social Media
"This is probably more late 90s/early 00s than the 90s as a whole, but a social media-less internet."
"It felt like an escape from real life, as opposed to an extension of it."
– Spooginho
"Remember when they told us to never identify yourself on the internet? And now they put their whole life on it."
"I miss web 1.0 where anonymity was the point."
– duffman13jws
"Remember when our parents told us not to trust anyone on the internet, but now believe everything they see online and lecture us about it?"
– Harsimaja
"My mom when I was 16 and got my first PC: 'Don't put your pictures online!'"
"My mom now: 'Send me grandson pics nowww! Need new profile pic and header!!'"
– Myrmele
RIP Geocities
"Geocities web pages, made with heart, not for money."
– RaminGold
"I do miss Geocities. It was sh*t, but atleast anyone could have a web site for free hosted on a server that was relatively fast and reliable."
"Nowadays, good luck to find a good free web hosting..."
– thephantom1492
"Oh my god, my bff would purposely go to my crappy Geocities site and sign the guestbook as ridiculously over the top characters like 'Madame Consuela de Soliz-Camacho-Dubois St Bernard,' and she'd write their comments in Spanish, German, French, whatever she felt like that day."
"It was so stupid but for idiot teenagers back in the 90's, it was the height of hilarity that she could prank me without being in the same room. Good times."
– avoidance_behavior
Why Is This Phone Smart?
"Not being able to be reached 24/7."
"Remember when the only people who had cell phones or pagers were doctors and high end business professionals that NEEDED to be reached at a moments notice."
"Now, everyone is expected to be available at any time. And if you elect to stand your ground and establish a separation between work/personal life you're considered 'rude' or 'difficult to communicate with'."
– Luke5119
"Yeah, remember when you let the house phone ring during dinner?
"I remember my dad grumbling if the phone ever rang: 'It's dinner time, nobody should be calling now. Who calls during dinner?!'"
"You didn't call people's house after about 8pm either unless you knew it was okay. It was rude—that was private, home time."
– what_the_a
Buttons & Knobs & Dials
"Technology with buttons and knobs."
– Ashtar-the-Squid
"Agreed! Some things I just don't want a touch screen for."
– Knightly-Bird
"I hate touchscreens in cars because 1) you just know they'll wear out and be expensive to replace and 2) I can't use it by feel and have to take my eyes off the road to adjust anything."
– Msktb
"Agreed! Why does my Microwave need to have touchscreen? I don't want to touch the panel with my fat butter and chips fingers. I want use the back of my hand."
– MedonSirius
"All my touchscreen appliances start to fizzle and fail pretty quickly. All the analog or mechanical ones still work from decades ago, or I can at least open them and clean some contacts."
– F*kM0reFromR
Pinball Wizard
"Arcades, I think going to arcades to play classic games or new games would be fun."
- T3Dofficial
"I miss arcades, they're still around but not as common as they once were. You could go to the mall and it had one, movie theaters would have a little arcades, there were cabinets all over.
"Now, if you find an 'arcade' it's usually prize games. Claw machines, those stacker games, etc..., you rarely find the actual video games."
- Crissxfire
Low Tech
"Appliances that didn't have any smart features! I want a bloody fridge that doesn't have all the bells and whistles that can last 2 decades."
"I don't want a smart fridge that dies in 5 years because a circuit board in it is destined to fail in that time frame."
- vp2008
One Stop Shopping
"Toy stores. Toys R Us died years ago, KB Toys way before that."
"We have toy sections at Walmart, Target, and others but it's not not same. Getting some birthday money and browsing an entire store with all these options."
"Way better than just looking at pictures on a site like Amazon. Shame we don't have any big chains like that anymore."
- Crissxfire
Top 10
"I miss the music charts (and if you are in the UK you will know, Top Of The Pops). They still exist, but aren't the same now that streaming is included."
"Back then if you wanted to hear you favourite song you had to wait for it to come on the radio and record it on a tape, or find it on CD in a shop."
"Now you can listen to whatever you want whenever you want, and that's really f'ked up the charts, and the association of particular sub cultural movements in music with a time, like grunge and Brit pop."
-
Look Forward To All Week
"Saturday morning cartoons. WB Kids, Yu-Gi-Oh, Pokemon, Static Shock, Jackie Chan Adventures, you name it."
"Used to sleep over at my best friend's house on Friday nights and we'd wake up at 7 in the morning on Saturday to watch cartoons and eat pancakes. His mom would always make the pancakes small and we'd sit and brag about eating 14 pancakes."
"Brown sugar, maple syrup. By noon we were drunk on Dr. Pepper, by 2 in the afternoon we were destroying each other with Smash Bros.
"Wash, rinse, repeat. Every weekend."
- brashull
Exploration Over JFGI
"A feeling of the unexplored, of adventures."
"Is that BBQ place any good? Only way to know was to try it."
"What's over in that neighborhood next to ours? Take a drive for yourself."
"Even wondering about facts, like when something originally happened or who did it, or the capital of Kazakhstan."
"The world felt bigger, full of unknown places, things and people."
‐ LoveSpiritual
Work/Life Separation
"The lack of expectation that your employer and coworkers are entitled to your entire life, including your web activities."
"I get labelled as 'weird' or 'secretive' because I refuse to give out any social media accounts to current co-workers. In fact, I preemptively block my coworkers' accounts if I can find them."
"You had work friends and they were just that: work friends. They knew you at work."
"If they were a truly great person you wanted in your non-work life, you invited them in."
"Now people feel entitled to your entire life just because they see you regularly."
"P.S. Make one easily found 'work' account under your legal name if you must, post nothing, say 'you have x account but you don't really use it much'."
"Set up a second account, be intentionally vague about identifiable info, NEVER mention your employer/school by name and DON'T SHARE THE ACCOUNT WITH ANYONE IN YOUR OFFLINE LIFE."
"Even if they won't intentionally give it out, the algorithms will."
- -ArtFox-
Offline Learning
"Decent offline encyclopedias and learning software."
"Encarta or another decent offline digital encyclopedia of some form would be ace even today. As soon as you've lost signal/WiFi, or out of data, your mobile phone or computer suddenly becomes a lot more useless than before."
"So if I could purchase a one time reputable program, then I could learn stuff free from the biases and distractions of the internet.
"Computers before the internet exploded, seemed to rely a hell of a lot on offline software for research purposes. So there were a lot of good ones."
"I remember there were decent bundles, so as well as Encarta 99, we also had this really cool Space educational disk."
"I suppose, technically Apps on phones could fulfill this to a degree these days. But all the ones I've used are online connected and ad-ridden."
- Quit_social_media
🎵 J - E - LL - O 🎶
"Jell-o Pudding Pops."
"They were the best thing ever!"
- hamiltd3
Nostalgia is a funny thing—we tend to romanticize our past.
If we truly went back, we'd probably discover all the things we'd miss from our future.
But we still miss a lot from the 1990s.
Want to "know" more?
Sign up for the Knowable newsletter here.

Never miss another big, odd, funny or heartbreaking moment again.
Keep reading...
Show less
Fads are, by their very nature, trends that come and go in seemingly no time at all.
Sometimes, though, things we thought were fads end up sticking around way longer than anyone would have expected.
Redditor GhostintheCircuit0 asked:
"What fad lasted longer than most people expected?"
Social Media
"Social media."
- Masterofthe3fucks
"In 2012 I read an article that Facebook was bleeding more monthly users than gaining. I was really hoping it would be irrelevant by 2016 and boy was I wrong lol."
- ziggy_zaggy
"I can't tell if people commenting on Reddit about how terrible social media is are being ironic or not."
- Trim_Tram
Reality TV
"I wonder if anyone really thought reality TV would have such legs. One year, many years ago, it really seemed to take hold and it never went away."
-Colonelfudgenustard
"Tv producers did. They saw how cheap Cops was to produce with barely a scrip, no real actors, and the barest of scripts, and ran the numbers. Their eyes turned into dollar signs, just like in the cartoons, and the world of TV hasn't been the same since."
-thin_white_dutchess
"The real kicker was the writer's strike in the early 2000s. The Screenwriters Guild went on strike for better pay, and suddenly networks couldn't air any scripted programming, so there was an explosion of cheap reality shows. A lot of them fell by the wayside because they were just Survivor but worse, but we are still living through the aftermath,"
-BarroomBard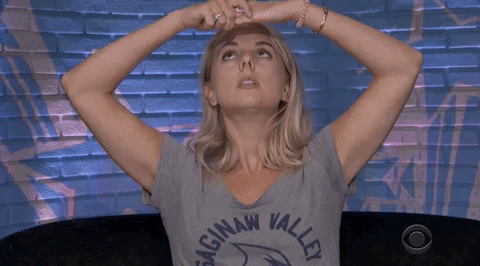 Giphy
Rap Music
"I remember Casey Kasem proclaiming that rap music was a fad that wouldn't last."
- Gao_tie
"I keep saying the same thing."
"We had the jazz era and the rock era. Aren't we overdue for another radical shift?"
- SeattleUberDad
"The rock era was overtaken by the rap era at least a decade ago."
- kings_lead_hat
Cool
"The use of the word 'cool' to informally refer to things that are very good or excellent. Different alternatives come and go but they do not have the staying power of the word 'cool.'"
-SoloMK
"It fit a niche gap of a word meaning 'interesting' and 'unpretentious' and 'popular' at the same time."
"I think what solidified it was American GIs bringing the concept to places in Europe in WW2, plus the next 70 years of American cultural hegemony, so terms used in American movies and music became common. The Beatles and all the British Invasion bands were copying (mostly Black) American artists and art styles. People would say 'cool' in a movie and almost the whole English-speaking world would pick up on it."
"So now you have a word Boomers/Gen X/Millennials/Gen Z all know and use. Words that almost every speaker of a language knows tend to last in ways teen slang doesn't. Similar words like 'groovy' or 'rad' or 'epic' didn't have the broad usage among several generations."
-comragegritty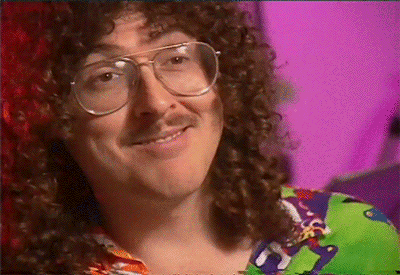 Giphy
QR Codes
"QR codes really holding on for dear life, tbh."
- VincentStonecliff
"They're used for pretty much everything in half of Asia."
"I'm sick of having to scan them every five seconds."
- LeutzschAKS
"Supermarket in Australia added QR code functionality at the checkout.
"As the cashier is scanning your stuff you can open the app and scan the QR code on the payment terminal."
"Automatically adds your rewards (for me, as I'm an employee of the company that's 5% plus points, $1 =1point, 2000points = $10 discount). Also adds extra points from any running promotions."
"So it discounts my bill, I get points, it uses any gift cards I have and then puts the final tally on my credit card. All from scanning a QR code. It's awesome."
"If you have a good phone (like a flagship Google pixel or Samsung) the QR code scans before I can even centre in the app."
- Ziogref
Video Games
"Video games. In the early 80's it was just a fad that was going to die out."
-RockySlough
"In a way they were kinda right, the entire video game market crashed in 1983, of course it didn't last long as the Nintendo Entertainment System came out in 1985 reviving the whole market."
-Night-Monkey15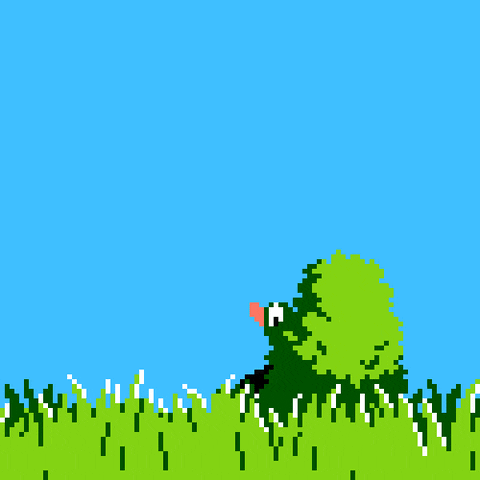 Giphy
TikTok
"TikTok! I thought people would get bored of dancing and making short videos."
- festiveanarchy
"It filled the much-mourned Vine niche!"
- MaximumAsparagus
"It's expanded outside of dancing now."
"One popular TikToker is a woman who cleans headstones in her local cemeteries and posts updates on their transformations over the year, but that particular hobby is very dependent on warm weather, so I have to wait until the spring to watch any new videos."
- Starfire-Galaxy
Skateboarding
"Skateboarding. It's still here all these decades later."
-mike-hellstrom
"I was at Redondo beach the other day, and a dude in his mid 40s (so just a tiny bit older than me) was tearing up the stairs overlooking the beach on his skateboard- in a business suit. His jacket and briefcase were tossed to the side, and he was just working it out. It was truly impressive."
"I used to longboard to class, but I never did any fancy tricky things, just used it for transportation. My husband did though, and he was watching, cheering the dude on, high fiving."
"Suit guy was all smiles. When we got home, my husband pulled his board down from the rafters in the garage. He's probably going to break an arm or something, but hey."
-thin_white_dutchess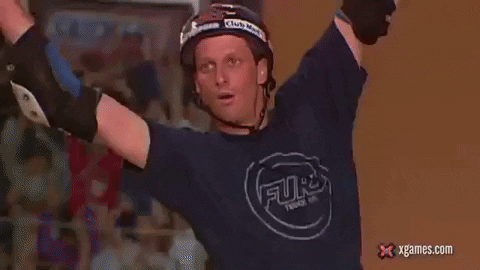 Giphy
Skinny Jeans
"Skinny jeans."
- TartanApe
"I used to wear these when I was a scrawny young thing, but now I can't pull it off."
"I remember it being very difficult to use the pockets though. My wallet used to uncomfortably dig into my thigh, and I'd get left with a bruise there if I wore them all day."
"A couple of my pairs had wallet+phone shaped marks on the outside of the pockets from where it stretched the fabric out."
- Renwaldo
"It's crazy the lengths we would all go to. If anything feels that good to take off, just don't put them on to begin with."
- TartanApe
"I take it you aren't familiar with the bra."
- JuniperHillInmate
Pokémon
​"A lot of people thought Pokemon was just a fad. They were wrong"
-Sable mint
"Even Gamefreak themselves thought that, Pokémon Gold/Silver were meant to be the last games in the series."
-a_little_toaster
"Pokémon is the most valuable media franchise the world has ever seen with over 90 billion dollars in revenue."
-eastbayweird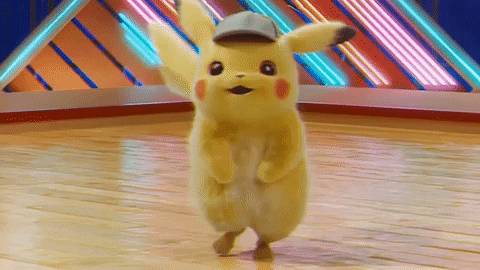 Giphy
Homemade Slime
"Slime videos."
- Skittles_the_Jester
"Those still exist?"
- Alternative_Ad7856
"There are actual slime online shops where they sell slime made from various things."
"I actually like looking at slime videos, where YouTubers review a slime shop."
"These slime shop owners would actually make really well done slimes, some would look like food and have the smell of it."
"You'll be a little impressed by them if you search them up."
- BellalovesEevee
Crocs
​"Crocs. I'm 27 now, they first came out when I was in elementary school and people are still wearing them today."
-LexTheSouthern
"I love my crocs. I work in a kitchen and it's great that if I spill stuff all over them i can just hose them down in the dish pit."
-tenjuu
"Crocs have been my most worn shoe of all time, and I don't even wear them in public that often. They're cheap and last me an extremely long time compared to my other shoes. They're also stupid easy to clean if you don't count the fuzzy ones."
"Need an easy and quick to put on shoe for around the house? Crocs"
"Don't want to track mud into your truck? Put your muddy boots in the bed and slide them comfy Crocs on."
"Crocs are better that flip flops imo."
-DuckAHolics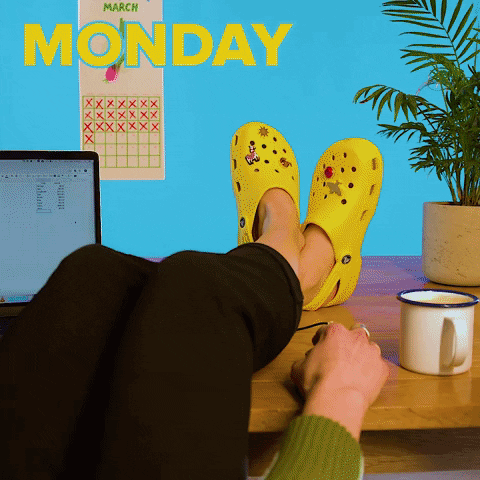 Giphy
Fortnite
"Fortnite! Holy sh*t!"
"I remember seeing the game advertised in its original format, horde defense!"
- SucksAtCluedo
"Fortnite aint no fad. It's an amazing game that has a little something for everyone."
- NinjaMelon39
Leggings
"Leggings."
-Quinn inn
"That booty will never go out of style."
-JoieDeVivre
"Leggings were just ok when they were just emerging. When they started making them with pockets though, I mean if regular pants don't follow suit very soon they face a grim future."
-yuxngdogmom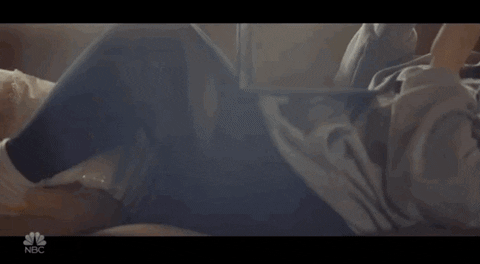 Giphy
Tattoos
"Getting Japanese tattoos."
- Much_Committee_9355
"I'm glad tribal tatts went away."
- Wizdad-1000
"My talented tattooist friend talked me out of this one when I wanted a koi on my arm."
"He bluntly said he was tired of doing Japanese koi and refused to do any more."
- Renwaldo
Jeans
"Jeans. Somehow they transcended fashion and are just kind of unquestionably normal now. There's a lot of kind of pants out there but jeans and slacks are like the only normal ones for the last few decades and that's weird."
-T-MinusGiraffe
"I also love how the blue denim color is considered a neutral. Doesn't clash with any color even though it's technically blue."
-RocinanteMCRNCoffee
"Jeans and a burgundy solid tee: totally normal."
"Burgundy pants and an indigo solid tee: interesting choice"
-PretendMaybe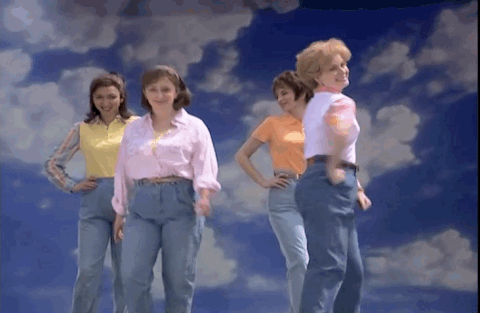 Giphy
Millennials
"Marketing and media tying everything to 'Millenials'."
"I remember being in a work meeting almost a decade ago discussing the next generation that we were going to focus our branding toward because millenials were now older and settling down etc..."
"Well f'k me if we can't let hyper fixation on that poor generation die out, all because it's an instantly recognizable buzzword. It's so stupid and I really feel bad millenials get tagged into or blamed for everything."
- Giveushealthcare
"I don't get why they're trying to appeal to us when we have no money."
- ChristmasSkeletor
Minecraft
"Minecraft. A friend started playing it the first week after it was released. Then he went to PAX and it exploded. Thought the lame graphics would kill it in 6 months."
-Wizdad-1000
"My young son and I got into Minecraft last year. Its appeal is that it's limited only by your own imagination."
-boredsittingonthebus
"Minecraft is essentially Lego now. There have been other games with better mechanics and excellent features, but at the end of the day they will always be seen as knock offs, no matter how good they are."
"I remember getting it when it was a free exe you could download from some dude. My pre-teen son is sitting beside me at this very moment building an automated potion vending machine on a server that also has 20 of his classmates playing."
"His math teacher also plays. I still play."
"I can't believe it is still working on JRE with all of the stuff they have added. I don't think it is ever going to die."
"Like I said, Legos. I was playing with them in the 1970's. They are still awesome."
-phenolic72

Giphy
World Wide Web
"The internet."
- Lady_of_the_Seraphim
"Funny that Bill Gates got this wrong."
- 01kickassius10
And Finally...
​"Rickrolling."
-hamsandwidth
"Jesus, its still happens to this day. I've been rick rolled for over a f*cking decade... in internet time thats like a century. A century of getting rick rolled."
-Notesandstuff
"I have a QR code on the lid of my laptop, which people often ask me about. I always say, scan it, to which their hesitant, but it shows the link as YouTube and so they are like 'well what's the worst that could happen?' This is the worst that could happen. Get played son."
-Dowzer721
"Or Foo Fighters rickrolling their audience by playing the song and then actual Rick came out from back stage with a mic and sung the song with them."
-Jumper5353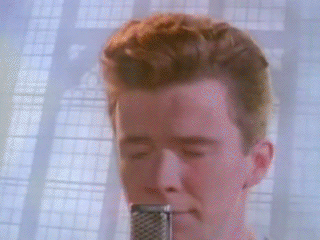 Giphy
Fads often die out quickly, but sometimes things we thought were going to be just fads turn into cultural cornerstones.
Want to "know" more?
Sign up for the Knowable newsletter here.
Never miss another big, odd, funny, or heartbreaking moment again.
Keep reading...
Show less
If you were around in the 90s, you probably remember the Y2k Bug. Everyone thought that the end of the world was coming because many of our computer programs were set to read the year date with only the last two digits.
People really believe that there would be huge system failures if our software and hardware read the date 00 as 1900 instead of 2000.
Kids born after the year 2000 can't even imagine what the world was like before smart phones became computers in our pockets.
Since there's a whole generation who doesn't remember much of the early 2000s, we thought we might take a trip down memory lane and school these kids on what it was really like. Some aesthetics from the 90s were carried over, some technology never made it past 2003.
Redditor BtownBrelooms asked:
"What is something that was used heavily in the year 2000, but it's almost never used today?"
Here's a great dose of Y2k nostalgia for you.
Devices just for music.
"Any sort of dedicated music-playing device, before that just became a part of your phone."
- Confusionator5000
"RIP my mini disk player."
- Mikebot3000
"RIP Zune."
- Redditor
"RIP Creative Zen Touch. You were a wonderful green brick."
- HELLOhappyshop
"I kinda miss my iPod shuffle. The small thin brick one that literally had no buttons."
- Peng_win
"For me, that was portable CD players which replaced portable cassette players (mainly, the Sony Walkman). MP3 players came almost immediately afterward."
- CriminalSpiritX
The file sharing, social networking software.
"LimeWire."
- FRB2992
"Giving me flashbacks of desperately trying to hear the preview of the song while it downloaded to make sure it was the actual song and not 'my fellow Americans.'"
- Legitimate-mistak3
"Or the Dj yelling in the background."
- Vapirate04
Re-writable CDs.
"Re-writable CDs. I used to burn so many mix CDs after downloading from Napster, BearShare, LimeWire, FrostWire. Then my mother would call, disconnecting the internet and I would have to start the download all over again. Except one file wasn't an mp3, but a virus. I would just reinstall windows before my mom got home as we saved every picture and document on a zip drive.....then those fancy Jaz drives."
"Also Adobe without a subscription."
- Sh*ttinwithmykitten
"And the praying to the 'buffer overrun' gods during every burn..."
- iguana-pr
"I would borrow CDs from my Library and then burn a copy to keep."
- tootsie404
Long processing times for downloads.
"Download Managers."
"Start the download right after Mom goes to bed, wake up before her to pause the download and disconnect the dial-up connection, resume tomorrow night. Repeat..."
"A week later, you're playing Counter-Strike."
- Laserwulf
"And now you can download the torrent in like 2 min."
- ZarafFaraz
"The perspective is staggering. A 1080p 30fps video using old 2000 codecs like MPEG-1 at high quality is like 40mbps instead of modern h.264/265 being like 8."
"A YouTube video of that quality takes like 2 minutes today at that quality. In 2000 on dial up using contemporary codecs would have require 165 hours."
- Shandlar
Spiker Colorz.
"Colored spikey hair gel."
- AdamoclesYT
"Bro, I am still waiting for the day frosted tips make a comeback."
- ShowMeYourTorts
"Honestly man the kids these days look straight outta the 90's, though most of them seem to think it's original. Wouldn't surprise me if frosted tips are next."
- thricetheory
AIM messenger.
"AIM and msn messenger."
"Bringing back even more memories of the late 90's early 2000's rushing home to fire up the dial up and start chatting with the same friends I'd already spent hours talking to that day."
- Boodagga
"'Wanna Cyber?' God. We were awful."
- icanbeafrick
"A/s/l."
- levi_verzyden
And ICQ.
"ICQ."
- DamnedMonkey
"Couple of years ago, I had a number come into my head. Recognized it but didn't know where from. For over a year it kept bugging me. Was it my college enrolment/password? Number for someone I worked with when I worked overseas? Not a clue for the longest time."
"Random convo with a friend about old memes and things we miss about the early internet days, and I just blurted out "its my f*cking ICQ number!" with no context…"
- Squallypie
Giant, rear projection TV.
"If you had a big screen TV it was probably a ridiculously thick rear projection TV."
- ParoxysmAttack
"My parents can't get it out of the house."
- CristyTango
"My Dad Busted it apart to get it out of the house."
- And1mistaketour
The sound of Dial-Up.
"Dial-Up."
"weeeeeeeee WOOOOOO_OOOOOO_"
E E E E E E E EEEEEeeeeee
"eee"
"eee URRRRRRRRR"
"BEDULUDOLEDULUDOLEEPEEPEEP"
"R R R R R R R R R R R R RUMMMMMMMMMMMM"
- Martini_Man_
"Is it sad that I miss this sound? Reminds me of logging on age 15. Midnight till 6am was my ISPs off-peak and was the only time I could get my internet fix."
- trev2600
Websites had a specific aesthetic.
"Spinning under construction gifs on websites."
- starkiller_bass
"Remember when most websites had a hit counter on them?"
- starkiller_bass
- emtag
These Low Effort Jobs Have Surprisingly High Salaries | George Takei's Oh Myyy
Have you ever worked one of those jobs that paid you to kinda sit there? If you have, you know the joy that comes with watching the entirety of Breaking Bad ...
Computer mice with a ball.
"Computer mice with a ball:"
"My friend had one of the first Microsoft IntelliMouse , which did not use a ball."
"As I recall, it was the first laser mouse without a ball that was commercialized in a popular way. It was released in October 1999. So in 2000, most mice were with a ball, and slowly faded away."
- fmaz008
"Remember having to clean the ball? Who even knows how that much gunk got in there in a relatively short time."
- FloydEGag
Oh, Blockbuster. How we miss you.
"Blockbuster card."
- larrythetarry
"I live a half-hour away from one. Granted, it's the last one, but still..."
- zippyslug31
"It's surreal walking around that store. Closest thing to time traveling I'll ever get to do."
- pegleg_1979
"Damn. I miss blockbuster."
- NOTZawp
Geocities.
"Geocities, neopets, livejournal, kazaa."
- papaweir
"Geocities was so powerful for the time. I used to build my website there, steal the html and use it for my own domain. This was pre-social media. If you wanted to share your weird goth poetry and fuzzy webcam selfies, you had to have your own website. Using the steeling html method for years eventually taught me how to write it."
"Also, for a cross over episode, I stole the html from the pet 'painting' page from Neopets, uploaded it on my geocities, tinkered with the code and was able to log in and paint all my pets for free. Baby h4x0r. Those were the days."
- j-u-n-i
"For those of you who miss the old days, neocities is a free hosting service where you can put up simple websites. Nothing fancy, but still very awesome."
- MarqueeSmyth
And Neopets.
"Neopets don't die though, I logged in after a long time and my Neopet was starving, so I fed it a piece of the omelette and he said 'yuck I don't like omelettes' so I logged off and let the sassy little bat starve for another 10 years."
- goblinsexologist
"Neopets was the reason my dad buckled and got us DSL internet... because I once spent the entire Saturday on Neopets and he wasn't happy with the phone bill that month."
- GingerBeardicus86
Blue eye shadow was in.
"Blue eyeshadow. You could always tell when a junior high school aged girl finally got the okay from her parents to start wearing makeup. She'd show up at school everyday for the next month looking like a blue panda."
- blickyjayy
"Butterfly hair clips and I believe the white eyeliner were huge then too."
- HotIronCakes
"Kids today with thousands of YouTube make up tutorials at their disposal don't know how we suffered."
- 44morejumperspls
Smoking inside.
"Indoor smoking. My young-ish kids marvel at the fact that people used to sit in restaurants and smoke."
- TurdFergDSF
"I remember gold foil disposable ashtrays at burger king."
- J_Hitler_Christ
"I remember going to friendly's as a kid for breakfast or dinner and they asked if we wanted smoking or non-smoking with ceiling fans blowing everything everywhere."
- soline
VHS tapes.
"VCRs."
- Murtamatt
"Tape rewinders!!"
"BE KIND, REWIND!"
"I liked the ones that had the form of a sports car."
- xtracto
There was no GPS.
"Maps or Mapquest."
- Ocean927
"My wife calls Google maps MapQuest if we need directions she'll tell me to MapQuest it on my phone."
- deadlymoogle
"Printed Mapquest instructions!"
- surlycanon
"World Wide Web."
"The term 'World Wide Web.'"
- No-Sheepherder-2896
"'Visit us at h t t p colon slash slash w w w dot p b s dot o r g.'"

- Bilbo_nubbins
"Information Superhighway."
- wagu666
Generation Z will probably never fully understand the struggles and joys of the budding technology and wacky fashion of that time.
Though, before you know it, these kids are going to be saying the same thing about the next generation.
And the cycle continues.
Want to "know" more?
Sign up for the Knowable newsletter here.
Never miss another big, odd, funny, or heartbreaking moment again.
What do clear plastic sandals, Taylor Lautner, and the Harlem Shake all have in common?
You forgot about them.
Obscure pop culture trends are a bizarre phenomenon. They erupt from the wilderness of social media to overhaul school assemblies and the pedaled goods of middle school hallways.
Or they're a little bit more legitimate: an actual product that has an incredible two quarters of revenue before a massive drop in sales when everybody moves on to the next best thing.
Or, they're a pop culture anthem or artifact that we all like to emulate, like some line in a hip hop track or a weird catch phrase.
A recent Reddit thread drudged them all up. Strap in for one blast from the past after another.
Alternative_Ad_9598 asked, "What was a huge trend everyone forgot about?"
Want to "know" more? Never miss another big, odd, funny, or heartbreaking moment again. Sign up for the Knowable newsletter here.
Keep reading...
Show less
We all want to feel like we belong.
For some people, that entails jumping on the bandwagon and doing what everyone else is doing.
But how far are you willing to go?
There was a time when every kid in my neighborhood played Dungeons & Dragons, which, for the uninitiated was a fantasy role-playing game that was ideal for escapism.
I tried. I wanted to be cool, but I just was not into it. And that was when I realized I don't have to do what everyone else was doing and that marching to the beat of my own drum was much cooler.
Keep reading...
Show less