One of the most wonderful things about children is their curiosity and eagerness to learn.
So, when they ask about things which seem like common knowledge to most adults, we will explain in detail with excitement, simultaneously broadening their horizons and, hopefully, improving their future decisions.
When we have to explain these same given facts to adults, however, we usually first greet them with a raised eyebrow, and force ourselves to hide our disbelief.
As no matter their education or upbringing, there are certain things one feels it should be safe to assume all adults know.
Redditor Lo-Fi_Kuzco was curious to hear things the Reddit community couldn't believe they had to explain to adults, leading them to ask:

"What's something you can't believe you had to explain to a grown adult?"
Oh, dear...
"He was only a college freshman."
"I had a conversation with a friend once that went like:"
"'Drug laws are really strict in Japan'. Like, you can actually go to jail'."
"'Dude, you can go to jail in America for drugs'."
"'No, no. My friend got caught with weed once and he just had to pay a fine to the cops and they let him go'."
"That was fun to unpack."- anportan
Unless you're a colonial prisoner...

"That Australia isn't a part of the UK."- weedrangoon·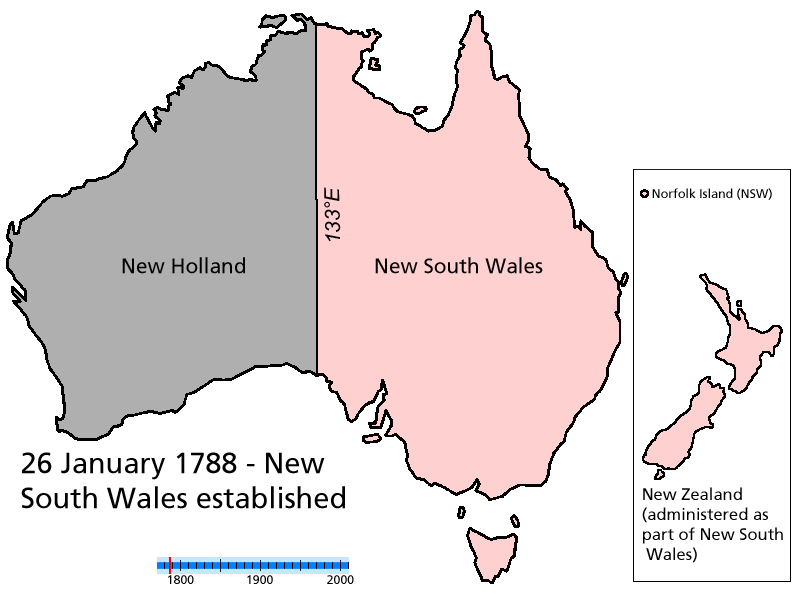 australia lesson GIF
Giphy
Let's hope they were talking to a man...
"How a period works and what it's for."- R_cheese
"How the female body works."- Chromylon
Hopefully a realization made before they were told this?
"No, my snake won't turn into two if you cut him in half."- NyalaBoy
Rare, but legal.
"That $2 bills are real, legal US tender."
"Got chewed out at a coffee job, for accepting 'fake money', because a customer paid with 2, $2 bills. "
"My boss was in their 40s."
"Took 10 minutes and a google search to prove I wasn't lying."- DarkFae420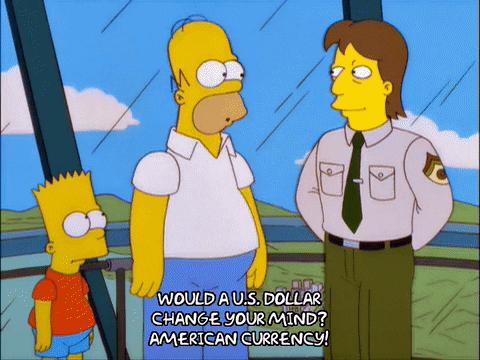 homer simpson dollar GIF
Giphy
Might as well as well have worn a target!
"Not me but my husband."
"Had to tell his best friend why jumping around in the woods with some deer antlers he had found on his head was a Bad idea."
"They were hunting."- ZubLor
It's a universal inconvenience
"The fact that female anatomy is capable of farting."- samara11278
How did this conversation even begin?

"You can get pregnant if you have sex standing up."
"Had to explain this to a woman in her late thirties that had a teenage daughter."- PygmyPuff_X
There's a high percent chance they don't get this...
"8% interest rate doesn't mean you only pay $8 a month in interest."- Attarker
"I had to explain an accounting student, grown up, evening classes, how simple percent work."
"Like if you get 5% bonus off $200 it's NOT $5."
"And it was not during the class but a knowledge check in the end of a year."- lakmus85_real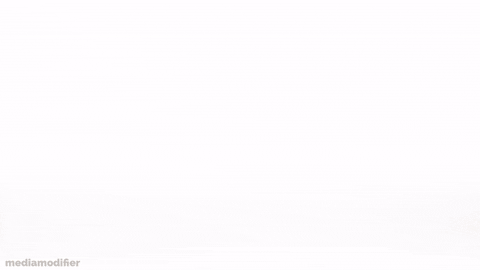 Money Gold GIF by Mediamodifier
Giphy
Savvy shoppers they ain't
"I worked in retail for too long."
"One guys debit card declined, I told him so."
"He looked at me like I was an alien, and then loudly exclaimed, 'how can a DEBIT CARD be declined?' "
"So had to explain that one to him."
"Another person was traveling from a state that didn't have sales tax, and expected me to remove the sales tax from their purchase because?"
" Apparently in their mind if you live somewhere without sales tax, you can travel the country and not have to adhere to those states rules I guess."
"Another person tried to use a tax exempt card from another state, on Black Friday, mind you, and was mad that I couldn't honor another states tax exempt card."
"Honestly like it's okay to not know stuff."
"But don't be a f*cking a**hole when someone tries to explain to you what the hell is going on, lmao."- plsdontkillmelol69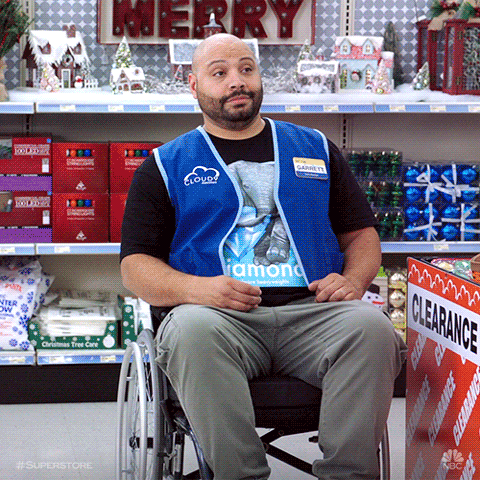 Nbc GIF by Superstore
Giphy
A penny saved...
"That moving money from a regular checking account to a money market-type savings account will not 'put you in a higher tax bracket'."
"This happened with a guy I was dating some time ago, he was around 38 and making a salary of under $50K."
"He had just started saving money for the first time in his life and I suggested he open an account where he could earn some interest, instead of just keeping it all in his checking account."
"He only had like $3000 or so."
"He completely flipped out on me when I told him that a few dollars in interest wouldn't put him in a another tax bracket, which is one of many red flags I unfortunately ignored…"- imaginaryblues
"I had to explain an accounting student, grown up, evening classes, how simple percent work."
"Like if you get 5% bonus off $200 it's NOT $5."
"And it was not during the class but a knowledge check in the end of a year."- lakmus85_real
Where do you even begin?
"I had to explain to a white person that people from Spain are Spanish and not Mexican."
"I'm white myself and they kept persisting that I was the foolish and disrespectful one because 'Spanish is a language, not a race!'"
"And I was like 'Girl..'"

simon cowell facepalm GIF
Giphy
Let's hope they were at least on time...
"Had to explain the difference between AM and PM to a patient over the phone."
"Was one of the dumbest conversations I've ever had."- Witchgirl2658
In the beginning was the...poodle?
"I'm sure everyone's heard of the fundamentalist Christians that don't believe in evolution at all, but my mother believed micro-evolution wasn't real either."
"I asked her how she thought dog breeds came to be and she was convinced that all dog breeds just popped into existence 6000 years ago with the creation of earth."
"Like in the garden of Eden there was a f*cking poodle or something."
"Even my dad who got her into the fundamentalist stuff was like 'how are you this dense'."
"She also can't name the 7 continents."- notthatplainjane·
A generational thing?

"That not all of the problems because of computer and phone, lol."- 11-th_harbinder_simp
Well that instills confidence...

"While I was working at McDonald's I had to explain that I don't know what's in the food I just cook it sometimes and no the ice cream machine is actually broken."- SafetyEquivalent7556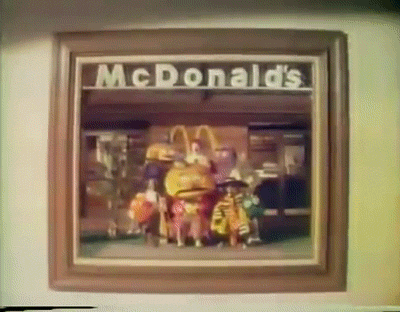 ronald mcdonald wink GIF
Giphy
It's hard to imagine how some of these people functioned living adult lives if they needed explanations on these things.
One can only hope they took this information in the first time they heard it.
Keep reading...
Show less
There is nothing wrong with having to explain why a person has specific preferences or describing how things work. The first time.

But when another person has the same inquiry, it can really test one's patience.
This is a challenge many people who work in retail face. These hard-working employees are constantly asked questions about the store's business hours or what aisle the toiletries are in as the customer stands directly in front of said merchandise.
Curious to hear about other people's experiences of having to constantly repeat themselves, Reddit Zero-Pathways000 asked:

"What's something you're sick of having to explain?"
Every customer service industry worker must have that one thing they find themselves having to always explain.
Two Cards, Different Functions

"The difference between a debit card vs. a credit card. Yea I have to explain this to adults on a daily basis."
– Ihavenogoodusername

They Are Not The Same
"Silicone and latex are two completely different materials."
– MajorHotLips

Pet Bios
"That the animals in my care are rescues, and that I did not inflict the injuries/illnesses they have on them."
– LizardPossum

Sounds About Right
"Surrounds and rears are 2 different speaker locations and neither of them go in the ceiling."
– Anbucleric

Why are some people fascinated with the things others do?
Itinerant Applicant
"Before I got my current job a month ago, I only had about 6 other interviews over the course of 5 months. At most of them, the recruiter would always be so confused about why I've lived in so many places and it was so annoying and weird. I was a military kid, my parents moved when I was in college and now I live in a completely different state from them because that's where my fiance ended up. I don't really understand why that's confusing. People move more often now than they ever have."
– cihojuda

Necessary Accessory

"My eyes are insanely sensitive to light."
"Sunlight & fluorescent. LED, CFL, & incandescent above maybe 40 watts. Phones, computer screens, TVs."
"So I'm not wearing the sunglasses inside because I'm hungover or on drugs or trying to look super cool. I'm wearing them inside so I don't think about gouging my eyes out every 3 minutes."
– ghosts-go-boo

Walking Companion

"Why I intermittently need a cane and that no- I'm not too young to need a cane."
– dj_microwave

Limited Vision
"Red Green color blindness. Now when it comes up instead of playing the 'what color is this?' game I have a picture on my phones that illustrates how different color visions see things."
– firenamedgabe

It can all be too much to bear. These Redditors found themselves at the end of their rope.
Lonely Is Not A Bad Thing
"That just because I don't talk to people, doesn't mean I'm lonely. I'm perfectly fine being alone with myself. Alone does not equal lonely."
– Eh_Its_Ok_I_Guess
Alone Time
"That i need time for my self. Like, it's not that I need time away from you. I just need time with me."
– R0ttenHeimer
Boiling Point
"That I can produce quick work, or quality work. You can't have both. Got sick of explaining this to the same people over and over… so I quit my job and got a better one."
– AutoCAD_Bane

Explaining the same situation to different people is definitely exhausting.
However, it's more annoying when you have to explain something to the same person over and over again–whether it's because they weren't paying attention the first time or they didn't hear you.
Would you be more aggravated by the former or the latter?
I'll only ask once.

Want to "know" more?
Sign up for the Knowable newsletter here.

Never miss another big, odd, funny or heartbreaking moment again.
Keep reading...
Show less
Let's face it, no one likes explaining something to someone over and over again.

Of course, there are exceptions. Maybe the recipient of pertinent info missed key points from a discussion. Or perhaps the room was too loud.
But when it comes to telling a person something about yourself repeatedly because they passively listened to you can be annoying.
Or it could be that something personal shouldn't warrant justification for every inquisitive person because it truly is none of their business.

Unfortunately, these scenarios are not always so easy to avoid.

Curious to hear what annoyed strangers online the most, Redditor ihatenuts69 asked:

"What are you tired of explaining to people?"
Stereotype
"How tall I am. No, I do not play basketball."
– Skrivus
The Twin Dilemma
"Yes, we are twins."
– AcanthocephalaLess95
"My ex was a twin, and despite us being together for 6 years, I never could wrap my mind around it. I can't tell you how many times I asked when his sister's birthday was, only to to be met with an 'are you kidding me?' face."
– lbeaty1981

Why or why not someone doesn't do anything is also not anyone else's business.
Sobriety
"Why I don't drink alcohol. I'm in recovery but that's none of their business. So many people cant comprehend that not everyone drinks!!!"
– Littln12

Inactivity
"I am perfectly happy doing nothing. Nothing could be just sitting on my couch, or my porch, or on my phone."
"Not having plans is the best thing ever. I am a very, very, simple man."
– Racthoh

Language Identity
"That we don't speak Spanish where I come from."
– Much_Committee_9355

Just because people are a certain way or appear different doesn't mean they owe anybody an explanation.
My Condition
"That my eczema, and other skin conditions, are NOT contagious."
– spartanleaves

Manner Of Speaking
"Just because I stutter doesn't mean I'm mentally challenged. You can stop looking at me like that, thanks."
Hat Lover
"i wear a hat, beanie, or some sort of a head covering to work every day since i developed alopecia areata in 2013. i work in a plant and it's dusty/dirty/dry and so that i don't have to wash my hair every day, the hat keeps the debris out of my scalp. with alopecia, i lose a lot of hair when i shampoo."
"i am a woman, so many coworkers have asked why i always wear a hat. when i downplay it to i don't like to wash my hair every day, other women are like 'Eww, i bet your head smells. I wash mine every day.'"
"indeed, because it gets filthy from the environment we work in. every now and then, i will try to explain alopecia to others and they are horrified with the thought of an autoimmune disease that makes you lose hair in patches and then they treat me differently, like i'm gonna die soon..."
"so now i just say, 'I f'king love hats. Can't get enough of them.'"
– suminorieh77
Repeatedly explaining how things work can get old, fast.
Tax Brackets
"How tax brackets work."
– NameOfChoice
"Hell yeah. I just smile and nod now when my coworkers tell me their magic number of overtime hours you can't go over or you'll make less money, then just do whatever I want. I've tried explaining it so many times and they always end up looking at me like I'm the stupid one."
"Maybe it's cuz so many people live paycheque to paycheque, they don't consider their finances on a yearly basis. Or maybe it's because no one does their own taxes and think that math is some kind of mystical thing."
– remotetissuepaper

It's Not Personal
"That disagreeing with someone's opinion isn't an attack on them."
– LordPimpernel

I don't know if it's because I'm Asian and apparently we all look the same to non-Asian people, but I always get asked if I've met them already once before.
The answer is almost always an emphatic, "no."
This happened when I was introduced by a friend to Hugh Jackman at a party when he was performing on Broadway several years ago.
I certainly would have remembered if I already met Wolverine before, but that night, it was my first time being graced by his presence.
I gave him a pass though, because, he is GORGEOUS in person.
But still, c'mon, Hugh.

Want to "know" more?
Sign up for the Knowable newsletter here.

Never miss another big, odd, funny or heartbreaking moment again.
Keep reading...
Show less