Different cultures are fascinating and add color to our world.

While many cultures should be celebrated, there are some individuals who just can't help but reserve their opinions about those whose behavior and customs differ vastly from their own.
At the risk of coming off as offensive, some might even call these customs, "weird."

European culture got the spotlight when Redditor CoffeeBoy88 asked:

"What is something weird about Europe that Europeans don't realize is weird?"
Apparently, there's never a dull moment in European nations.
"German tourists are OBSESSED with mooses."
"/A swede."
– worldkeeponspinning

No Offense
"The UK has 30 accents per square mile. And if a large man calls you duck in Stoke … that's okay."
– InItsTeeth
Nighttime Exposure
"Norwegians don't close their curtains when it gets dark."
– judochop1
The Swarm
"The amount of mosquitos in Finland, Americans go crazy in Spring because of it."
– TheFargus

Redditors discuss what it's like traveling around Europe.
Come And Go As You Please
"How incredibly inconsequential it is to cross country borders. Cycled through France - Belgium - Netherlands and there is barely even a sign."
– sicknessandpurgatory
The Contrast
"You drive five hours in the US: you're basically still in the same place."
"You drive five hours in Europe: everyone's talking funny and the cheese is different."
– KaimeiJay
The Short Commute
"The first time I was in the UK my husband wanted to go to Wales and I looked at the train route from London and was like 'It's all the way on the other side of the country! We're only in the UK for a week. We don't have that kind of time!' And my husband was all, 'you know it's a 2.5 hour train ride, right?' I thought it would all day."
– KateDinNYC

Germans In Transport
"the absolute lack of air conditioning even at 40°, german transport gets sticky and stinky quite fast and nobody seems to care, many people even shut the windows to avoid the 'annoying breeze.'"
– ahorasimeaborregue

Maintaining distance was a thing long before pandemic measures recommended people to be socially distanced.
All About Respect
"Finnish people are silent, small talk doesn't exist. Their personal space larger than COVID-19 social distancing rules, and it's considered normal. Don't speak unless spoken to, and don't invade other people's personal space - it's seen as a sign of a respect."
"Those Finns, who haven't been to abroad or haven't met too many foreigners, don't often even recognize this behaviour being unusual in the global scale."
– RockNRollNBluesNJazz

The "Safety Coffee Cup"
"I'm from Finland and one European thing that all Finnish people hate is cheek kisses when greeting. Its mostly southern european thing but still. There is this saying in Finland that goes 'Everyone has their own safety coffee cup' meaning the closest distance someone should get to you should not be closer than your coffee cup when you're holding it."
– eelisonparas

Let Them Shop In Peace
"Weird at first but I appreciate and wish for it. It might be just a Germany thing but from what I've been told German Walmart failed because the North American style of customer service was very unliked. From the greeter at the door to clerks asking if you need help unprompted. German shoppers just want to shop and go home as undisturbed as possible."
– UnusualHospital9579

I remember being weirded out when I went to Paris and asked for some ice at a cafe.
The waiter served me coke by opening the room temperature can and poured some of the contents into an empty glass. With no ice.
When the server came back, he had with him a spoon with one ice cube on it. I thought it was stingy but it got worse.
He poured the rest of the coke over the ice on the spoon he was holding and then walked away with the ice and spoon.
I guess the coke was colder than when I had my first sip, so according to the server, it was viola: mission accomplished!

Do the French not like ice-cold beverages? Weird.

Want to "know" more?
Sign up for the Knowable newsletter here.

Never miss another big, odd, funny or heartbreaking moment again.
Keep reading...
Show less
It's okay if you don't understand something about another culture. That's fine, just ask. Be polite, keep an open mind, and be willing to learn. Someone from that culture will be more than happy to explain it to you.
What you shouldn't do is assume something you saw in a forty-year old cartoon is indicative of an entire race of people. It's always good to try and learn new things, so start with these culture shocks that people already woke up to.

Reddit user, yahyahashash, wanted to know what you now know when they asked:
"What is something you discovered about a different culture or religion that completely blew your mind?"
Language, arguably, might be the single greatest defining trait of a culture. Speak Spanish? Then you're from Spain.
Or Mexico.
Or Chile. Peru? Columbia?
Never mind.

Heard It From A Friend Who Heard It From A Friend
"In Turkish, there's a so-called "gossip tense." A specific kind of past tense that indicates that someone else told you this."
airbagpiper
"This is also true in Quechua (language spoken by natives in the Andes) and the Spanish spoken in the Andes also has a hearsay tense (wasn't that originally but bilinguals morphed it)."
mirrordogs
A Culture Made Up Of Hundreds Of Cultures
"India has more than 200 languages and dialects."
Hlodvigovich915
"India and China are both better understood not as analogous to European countries, but as what Europe as a whole would look like if they had a single government."
candygram4mongo
"In India 270* languages are identified by govt. as main languages. But there are more than 1600 dialects that r spoken in different communities. India is like a continent in itself."
shivasigma
Same, But Different
"Chinese languages: mandarin and Cantonese and other Chinese dialects are mutually unintelligible but the written language is exactly the same. Two Chinese people speaking different dialects would have no idea what each other is saying but they could communicate by writing"
babystay
"I learned this in Hong Kong from a friend who is from there and speaks Cantonese and English. He said his Mandarin is very poor but that's ok because he can still read everything he gets sent at work."
katiejim
What we worship, and how we celebrate, varies throughout the world, and you'll never find something so obviously demonstrating the differences in a culture than how we celebrate a birthday.
Also, temple fights.

A Birthday Tax
"Some cultures your friends treat you on your birthday and other cultures you treat your friends on your birthday. An example would be paying for a birthday dinner with friends."
theottozone
"Filipino culture says the latter. It gets annoying when people know it's your birthday and everyone you run into that day will ask for their "treat", even jokingly."
mufflednoise
"We Indonesians jokingly call it "pajak ultah" (Birthday taxes)"
Virghia
Say A Prayer. Start A Brawl.
"Temple culture in Taiwan:"
"The people who run the temples, and put on holiday performances for their respective gods, are a community of lost boys and society's rejects. They have an unsavory reputation, associated with petty crime and drug use. Each temple is basically a carnie street gang with a folk religion theme. They take your real money in exchange for fake money, which you are supposed to burn so your ancestors have money in the after life (insert mandatory inflation joke). Sometimes the temples have rivalries, and brawls break out between devotees during religious festivals and competitions."
"Folk religion is alive and well in Taiwan, but at the same time, people who take it seriously have a "trailer trash" image, so it's considered cringy to be too interested in it. Good upstanding citizens just burn incense, say a prayer to their ancestors, take pictures if it's a touristy temple, and leave."
Glitter-Pompeii
Party All Night, Rock n' Roll Every Day
"the Spanish eat dinner at like 10pm and party until like 4am and still have energy to go to work the next day. Idk where they get the reserve of energy to do that but it's wild"
adubsi
"Some of that comes from the fact that Spain is in the "wrong" time zone. They're in the Central European time zone, along with countries as far east as Poland (instead of countries like Portugal and the UK which have more comparable longitudes) so the sun sets super late for them. Though even compensating for that, their dinners are still pretty late."
tennisdrums
The world is big and different and beautiful. Be willing to learn more.
Born This Way
"There's a Micronesian island where all the inhabitants are color blind. They know when fruit is ripe by the smell. It just gave me a new understanding of how people see the world and the different pathways cultures take to solve the same problems."
Unleashtheducks
"There's a community in the Dominican Republic where 5 alpha reductase deficiency is (relatively) extremely common, to the point where it's just generally accepted that sometimes girls turn into boys at puberty."
candygram4mongo
Senses Of Scale Are Completely Off

"How much which country you grew up in fucks with your sense of scale."
"I was born and raised in Canada, lived here all my life. We're the second-largest country in the entire world by area, behind only Russia. When I went to visit some friends in Germany, we got talking about Canada and I mentioned how I went to university in a city that was "only" a four hour drive away from my childhood home. I commented that I liked it because it was far enough away to have some independence, but still close enough I could drop by and visit my family on holidays or breaks."
"This caused them to laugh uproariously, much to my confusion. One of them eventually explained that a four hour drive would take you more than halfway across the entire country of Germany and it was not what any of them would consider "close". These same people, by the way, had a church just outside of their town that was over 800 years old and no one thought that was particularly remarkable."
"That's when I learned the difference between European and North American cultures. A European thinks a 100 km trip is "far"; a North American thinks a 100 year old building is "old"."
darkknight109
The United States Is A Baby Country For Babies

"This is really true and funny, I experienced this the other way round."
"Coming from Sri Lanka where you can literally drive from coast to coast the same day to see sunrise and sunset and have time to rest in between, I was blown away by the distances in the US. I had never in my life had driven more than 300 miles at a stretch before that."
"On the other hand, I was chatting with a bunch of American friends one day and mentioned that I was surprised to find that the inclusion of chilli into Sri Lankan food - which is such an integral part of it - was rather a recent thing that happened around 1,600s after the Portuguese visited us back then. My friends thought it was hilarious I think 1,600s is "recent" given that the US didn't even exist at the time. But for us who have a 2,500+ year history it is rather recent."
whatissevenbysix
There's a lot more out there than could fit in the space above, so keep that mind and heart open and be willing to accept when you might have a blind spot about a people. It's okay. Growth is good.
Want to "know" more?
Sign up for the Knowable newsletter here.
Never miss another big, odd, funny, or heartbreaking moment again.
Keep reading...
Show less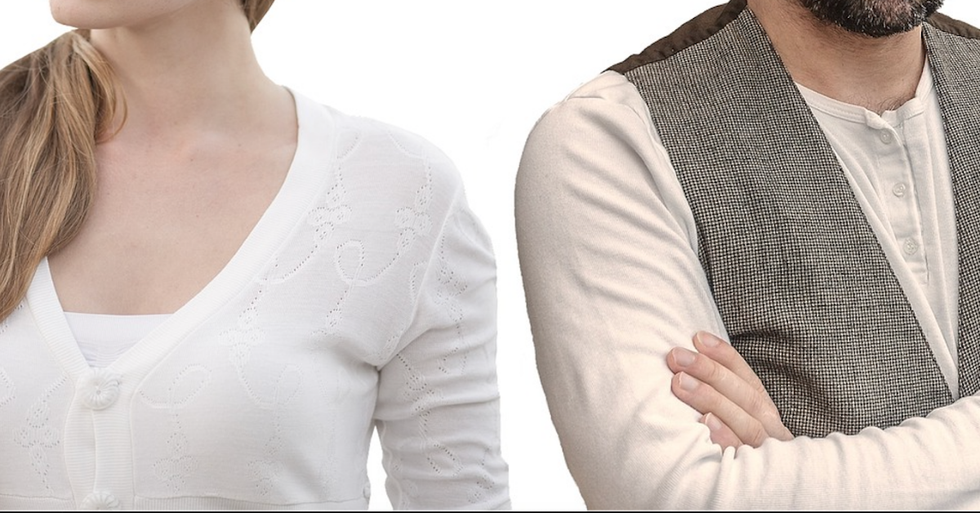 Fun as they are, Weddings are notoriously expensive. And not just for the bride and groom. Indeed, it's often overlooked that guests will often have to fork over substantial amounts of money to pay for travel, accommodation, and possibly a new outfit for the occasion. Sometimes the cost of attending the wedding might even make […]
More
Leaving your homeland, even for a quick little getaway can be quite a surprise.
There is a whole world out there.
And no country is quite like any other.
That's why it's fun to experience a new place.
Though it might leave many people surprised, especially Americans.
America has a radically different way of life than say, Europe.

And it's a blast to revel in.
Redditor jrusj wanted to hear about what Americans need to prepare for when leaving the homeland. They asked:
"Americans that visited Europe, what was the biggest shock for you?"
It is so easy to travel through different countries in Europe. I was astonished. Some countries are connected by minutes in travel. Not days. So breezy...
ANYWHERE!!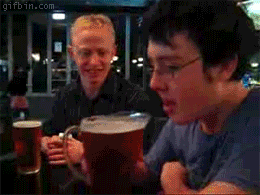 Happy Hour Drinking GIF
Giphy
"You can drink a beer anywhere, anytime. I mean I woke up in Berlin and bought a bottle of beer at a small breakfast stand in a park it was like 6am."
CregSantiago
Back in the Day
"History. I followed a tour of American tourists into the church in downtown. Question gets asked: Is this the oldest church in town? Heard reply:"
"(Chuckle) Oh no, the old church is on the North side of the river. This church was built in 1310."
"Just a different perspective on history."
diogenes_shadow
"100% true. And also, for me, was the SIZE of those cathedrals. The size of the huge stones they are built with, and the fact that they were built over a thousand years ago. Like… HOW!? How did they get those massive stones, get them here and then hoist them up 12 stories (or whatever) to place them there. It hurts my brain. Does not compute!"
Liznobbie
Wheels Up
"I'm Dutch, but I'll never forget my American girlfriend's reaction to seeing rows and rows of parked bicycles in front of the train station when she came to visit the Netherlands. 'Oh my God look at all those bikes!!'"
Jockelson
"I'm from Germany, so I used to a few hundreds bikes In front of big train stations. But at Amsterdam Central I thought: 'Oh my God, look at all those bikes!!!'"
Natural_Influence_21
Distance
"Finally, I can walk to a store."
MonsieurAppleSauce
"I lived in Rio de Janeiro and now in a small town in Pennsylvania. I like living in the city, I miss being able to walk 5 min to the small grocery store in my street if I wanted to make a recipe but didn't have the ingredients, and buying fresh bread from the bakery shop."
"I also like living in the residential area of my small town now, the house is nice, I have a backyard with trees and 'wild' animals, I can walk with my dog on the path between the houses' backyards without worrying about cars. Both ways of building a neighborhood has positives and negatives. Delivery services for groceries and fruits/vegetables help a lot nowadays but it can get expensive."
agiab19
Blind Faith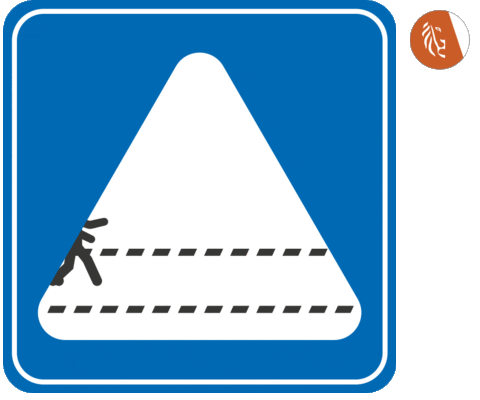 Party Pedestrian GIF by Wegen en Verkeer
Giphy
"The only thing that really surprised me was how much pedestrians trusted cars to not hit them."
MrGoalden
In London I was shocked and thrilled by that drinking thing. Anywhere. Just walk around the streets with wine.
Pardon Me?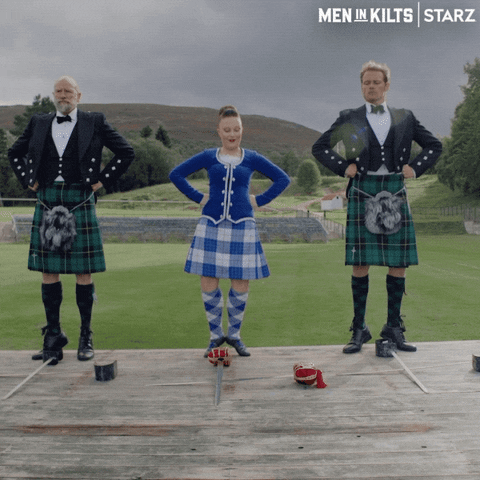 Sam Heughan Dancing GIF by Men in Kilts: A Roadtrip with Sam and Graham
Giphy
"I went to Scotland. Ran across some German tourist who asked us to translate what the scot was saying. We were all three speaking English. They just couldn't understand each other."
ARgirlinaFLworld
Infancy
"How young the U.S. truly is."
Strong_Ground_4410
"I went to one of the many Roman structures in England (I cant remember which one) and the tour guide said something like 'mind, the floors are a bit uneven. Cant be helped, they were lain 1950 years ago.'"
OwMyCandle
"Americans think 100 years is a long time, Europeans think 100 miles is a long way."
locks_are_paranoid
Urban Planning
"How old a lot of the cities are. People still living in buildings older than the U.S. Walking down some of the old streets feels like you're time traveling into a medieval fairytale."
Adventurous-Canary78
"It's crazy to think I live in a house older than the US (over 350 years old), and it's not like I'm living in a historical monument. Loads of the houses around here are that old, and it's not big or expensive. It's a regular mid-terrace."
onchristieroad
"The building I rented a flat in last time I was in London was built in 1731 according to the plaque next to the entrance. I'm a huge history nerd so my jimmies were tingling."
lilcaesarsuave
Size Matters
"When I ordered a small drink, it was actually small."
HutSutRawlson
"Sizes are definitely different. I remember going to a Domino's in NYC. Was surprised at the size difference in pizzas. Your small was our medium, your medium was our large and your large would be a 'where the hell did you get that giant pizza from' here."
domin8r
Happy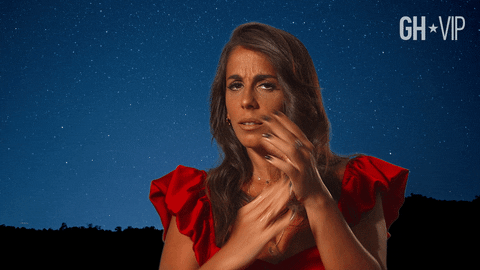 Dance Smile GIF by Mediaset España
Giphy
"First time in Spain… 22:30… Sun still out… parents sitting, drinking, relaxing while kids run up n down… felt so completely safe and comfortable."
mapplejax
We could really learn a thing or two about de-stressing from Spain. We need siestas.
Want to "know" more?
Sign up for the Knowable newsletter here.
Never miss another big, odd, funny or heartbreaking moment again.
Keep reading...
Show less
We take a lot of things for granted in our lives. Look at where many of our readers live, after all. America is the land of freedom, comfort, and all services provided to us by the click of a smartphone possibly all of us are using to read this.
However, when you look at the state of certain countries, even those considered to live in "poverty" stateside have it much better than some in third-world countries. It's all a matter of perspective, and sometimes a luxury in one country can be considered uninspiring in another.

Reddit user, HanzeeeeDent, wanted to know how our countries differ when they asked:
"What is a luxury in one country, but a common item in another?"
Food is the easiest way to notice the discrepancies between the nations. What might be a dish of high-class value in one country can be seen as street food in another.
The Right Kind Of Fruit
"Japanese seem to be amazed at how abundant melons are outside if japan. It's like they're a luxury over there"
KentuckyFriedEel
"They have auctions where they'll pay thousands of dollars for the most perfect looking melons over there. They give them as gifts and display the melon for people to look at"
Monicabrewinskie
"I live in a city where Japanese executives and their families come to live for a year or so as part of their corporate culture. It is funny AS HELL to see them the first time in the grocery store. Whole cart full of melons. Hilarious."
The_Patriot
​Quick! Hurry, Millennials!
"Avocados. I went to Belize and they grow naturally and just saw a pile of like 50 avocados just rotting on the ground because there was just way more than anyone's ever going to eat. It was crazy."
Old-Research3367
"When I was living in Peru it was basically all fruit in this manner… mangos, pomegranate, passion fruit, citrus, you name it, thered be an old lady on a street corner with a pile of them hocking them for basically nothing."
"I live in LA now and what's blown my mind is the amount of fruit trees used as decorative landscaping that just let them drop and toss them while the same stuff sells for $ at the store… passionfruit is something like $10 per lb. Meanwhile my neighbors have the vines as decoration on their side wall and just let them roll into the street"
JoefromOhio
Bag It Up!
"Soda cans. Here in the US are cheap af, but in my country they are a luxury. We buy usually a 2 liter bottles and we have to make it last."
Mariuxpunk007
"I lived in northwest Africa for a time, as well as Thailand. If you wanted a soda, you got a bag with a straw. Cans or small bottles were almost non-existent."
Shroom4Yoshi
"Philippines too. But only in very small stores. Reason is that they do not want to give away the bottle. For example, if you buy beer in a small store, you pay a small deposit. Then when you return the bottle, they give you the money back. For recycling."
sinus
Sounds Like A Good Time
"poppy seeds, pork, and alcohol"
"come to Slovakia, it is all legal, cheap and everywhere here"
"we also have legal foraging in any forrest that has no fence and is not part of national park....so year round practically free mushrooms, bear garlic, various berries, rosehip, herbs and tree fruit (for free fruit trees location there is an app)"
"leather products are not that expensive,too....actually, eating lamb is a luxury, owning sheepskin rug is quite common"
applesandoranges990
Societies are built on what we expect from one another, along with the expectations we carry for the people around us. When those assumptions are shifted, that's when you see the real differences in our home countries.
Call The Butler To Help The Maid

"Domestic helps."
Lonlolsm99
"What is domestic helps?"
Zenty3
"In many countries normal people have drivers, maids and other people working for their families. It isn't a sign of wealth. It is more of a sign of people working for next to nothing."
NoChatting2day
Get Them Good Learnin'!
"Foreign Language classes before high school"
KhajitCaravan
"It is for a lot of people. Countries like France and Japan have their kids speaking at least 2 languages by the time they get to high-school. In America, most of us don't get exposed to a foreign language until high-school and that's why most people don't remember or even use their other language after graduating. It's taught to us at the worst time possible. My sister is the only person I've known [I went to three high-school so I've know a few people] who is "painfully fluent" In Spanish that she learned in high-school."
KhajitCaravan
We'll Never See Eye-to-Eye On Anything
"Let's just take the US and Russia for comparison, because it's most close to home for me."
"Ice making double-door fridges - pretty common in the US. Definitely a luxury in Russia."
"A second out-of-town property called a dacha. I have been told it's a luxury for Americans. In Russia, I would say, it's pretty normal to have a dacha - a summer home for vacation, out in the rural area. Maybe I'm wrong on this one."
"5G speed internet. Unlimited data. A luxury in Russia, pretty much the norm in the US today."
"Avocados. Canadian maple syrup. But that could be said for any imported foods. They are ridiculously expensive in the RF."
"Some construction equipment. I watch HGTV regularly and what they use could be considered a luxury in Russia, at least some of the equipment and materials. However a log cabin, I'd say, seems to me as more of a luxury in the US than Russia, because the most common type of construction in the US is the wood frame construction."
Not-a-Russian
When You Need To Smell Like A Star

"Deodorant. It's an uncommon luxury in some East Asian countries where most people just don't need it."
vivianmay02
And then there's these, pieces of life and society which show your rank, class, and social status without intending to the people of the world. You might think of them as commonplace, but to someone else they might be worth more than gold.
As Stated Before, Perspective Is Everything
"I remember when I was little McDonalds was quite a luxury for me. I was getting it 2-3 times a year and it was expensive for me and I guess for most common folks in my country. Not so much anymore, it have become something like the typical fast food. Times are changing. Wish you all good fellow Eastern Europeans."
YoghurtPower24
We Don't Even Think About It
"Air conditioning"
fattest_rattlesnake
"In the U.S. it's very common and we're always changing it. We go to Mexico and the whole house it hot af and everyone wants to stay in the one room that has AC."
V0rt3XBl4d3
"Hell, when I lived in East Asia, people would just hang at the local mall, because they had AC."
"In Vietnam, even one AC in a house was a serious status symbol. Which is awful, because it gets hot af during the hot season."
ACaffeinatedWandress
What We Need To Exist In This World Has Changed Drastically
"A bed."
"I'm from the Philippines and I've never had a bed. My family has slept on either a thin mattress on the floor or a "Banig" (a handwoven mat with no cushion so you might as well be sleeping on the floor) for most of my life and this is how it is for majority of the people in the country due to poverty"

"To the people asking why I can afford internet and a computer, but not a bed…"
"I don't have a computer, I'm using an old secondhand phone and internet service can be around $20 while a bed is $100-$300, if you're lucky (we don't even have space for a bed, that's why we use foldable mattresses and mats we can roll up). From what I've seen, $50 can get you just the frame or just the mattress."
"Internet is more of a necessity because 3 of us here are students and we have families abroad to stay in touch with. The money you can buy with a bed can cover all of our bills and get a few groceries. I can sleep on the floor if it meant having electricity, water, shelter, and food."
meispissed
It's All Relative

"cars. A new lowest spec Toyota corolla may cost upwards $100k in singapore. That's equivalent to an approximate 1.5 years average income."
s1vaaeyy
"Bur you have some of the best public transit in the world. In the US that is a luxury. Density and walkability are also luxuries."
dharmabird67
Not A Drop To Drink
Water. Specifically, clean potable water.
In some countries people die for the want of water.
In my country we use clean water to flush away piss and sh-t. We leave the tap running while we brush our teeth.
Nuffsaid98
So, Where Do We...
"Indoor plumbing."
HolyMolyArtichoke
"It's incredible something that's existed hundreds of years is still so alien to some people."
HanzeeeeDent
Never take what you have for granted. Odds are, there's a multitude of people out in the world who think of what you have as a king's fortune.
Want to "know" more?
Sign up for the Knowable newsletter here.
Never miss another big, odd, funny, or heartbreaking moment again.
Keep reading...
Show less