It's really no secret that most children think their parents are super uncool.
Because of course they are.
Parents didn't have lives or dreams of their own before they had children, right? How could they possibly ever have been fun?
That's sarcasm, by the way. Most people grow out of this attitude, and it usually disappears by the time a kid gets through their teenage years, when pretty much anything their parents do turns their faces red with embarrassment.
But suppose you, the parents, wanted to embarrass your kids anyway, say by reviving a slang term or two?
People shared their thoughts after Redditor the-tinman asked the online community,
"What are some slang terms a 50 year old dad can say to his daughter to embarrass her?"
Ummm...
"Just say "whatup fam?" Then when they get mad yell "worldstar."
Markissy
Do I even want to know what the hell "worldstar" is? Ugh. I'm old now.
This is actually sweet.
"I am taking my 14 year old daughter and her friends to an Anime convention. They are all dressing up to cosplay anime characters. I decided to dress up as Indiana Jones, And I guess that is the worst thing in the world."
[deleted]
For them? Yeah. Bonus points if you quote some awesome Indy lines.
"When something surprises you..."
"When something surprises you, say you are "shook."
kcounts
And when you're really, really surprised, say that you're "shooketh."
Say what?
"Wuss poppin' Jimbo?"
LordMalgus
How about you don't but we'll say that you did?
"Wait..."
"Wait till she's in an argument with your spouse, or being slightly verbose in a public place, pull out your phone and shout "world star!"
citizen_tronald_rump
There it is again! Do I really need to start adding this to my vocabulary? Because I really don't want to.
Bruh!
"Say bruh after literally every sentence."
ABB1994
Your mother and i have decided we are getting a divorce. Bruh.
Like that?
"He did things like..."
"My dad never used slang terms. He did things like ask if I applied my rash cream and if my gum disease was bothering me in front of people."
captainsaveabro
This sounds like it definitely impacted your ability to get dates.
"Ugh..."
"Ugh, my 60 year old mother loves to say things are "the puff daddy" when she thinks something is awesome or superior. So you should probably point out things that you also find to be the "puff daddy."
[deleted]
She knows exactly what she's doing.
An evil genius.
"I used..."
"I used the "You ain't woke fam. I'm too lit" on my 15 yr old daughter. I'm 46. Her exact response, walking by without looking at me. "I don't even think you understand what you are saying."
moby1kenobi
Plot twist: But you did.
You totally did.
"I'm partial to saying..."
"I'm partial to saying "I'm finna pop a goog" instead of "I'm going to google this thing." I've received mixed responses."
alpha11411
Gee, I wonder why?
Hmmm...
And there you have it. If you have a kid, they better watch out. But do report back. The results are undoubtedly hilarious.
Have a suggestion of your own? Tell us about it in the comments below!
Keep reading...
Show less
I had to stop watching talent shows years ago because while I got to see some really enjoyable acts—especially singers, of which there are a seemingly endless number—I grew sick and tired of how scripted everything felt.
For one thing, I hate overt sentimentalty because it can ring very false, and that's how I've felt whenever I've had to sit through any sob stories. Everyone has a sob story.
The music swells and immediately we'll hear about someone's cancer diagnosis or the fact they lost their house due to foreclosure or that their father died and that afterward they found bodies in his shed and learned he was a notorious serial killer...
Okay, that last one might have been made up. But my point stands.
People shared their thoughts with us after Redditor TheCheeto4 asked the online community:
"What is something that you find incredibly cringe, but you think other people wouldn't?"
"You just reminded me..."
"You just reminded me of those Facebook posts that give instructions to prove who is/isn't a "real friend", always ask you to share afterwards. Like a copy-paste friendship test."
Ovesper0
I never bother with those. I always ignore them and I'm okay with that.
"People exaggerating..."
"People exaggerating how quirky, different or relatable they are."
[deleted]
You just described every manic pixie dream girl in Bushwick.
"People singing..."
"People singing at me. I have no idea what to do and feel cringe the entire time. Some people love just having people sing to them though."
FierceDragoon
Many people feel super awkward when this happens... especially when it happens in a restaurant... on their birthday.
"Starting a Go Fund Me..."
"Starting a Go Fund Me the second news of a tragedy gets out. There was an accident by me, and there were two competing GFMs fighting over who was closer to the victim."
coolbeansfordays
They do that so they can skiff the funds. People have no shame.
"I couldn't fathom..."
"Public vlogs. I couldn't fathom walking around the city holding a camcorder on a stick and talking to myself."
[deleted]
I hate them and don't understand why people would watch some rando walking around, going about his day. No thank you.
"The judges..."
"The judges crying on those talent shows on TV."
14012387504
Sob stories always increase your chances of entering and lasting longer on those shows.
"I love..."
"I love that unspoken thing where talent show judges act all surprised that the ugly person actually has a great voice!"
nardpuncher
The Susan Boyle effect (and she wasn't even all that great to begin with, but it's the perfect example).
"Dating profiles..."
"Dating profiles and bios. I just can't not feel weird about advertising my self to randos."
User Deleted
Always awkward. Even worse when you meet someone interesting and they are nothing like their profile at all.
"Turning on music/singing loudly in public places. I always listen to music in my headphones."
VladSolopov
I would never. It's the height of rudeness.
"If someone is going..."
"Filming yourself doing acts of kindness. If someone is going to do something nice for me, and they film me and post that online I'll be pissed."
damnedpancakes
It's everywhere. Social media is a pain.
Remember the last time you cringed to some of these? You probably do. It's the worst, isn't it?
Have some cringeworthy moments of your own to share? Tell us more in the comments below!
Keep reading...
Show less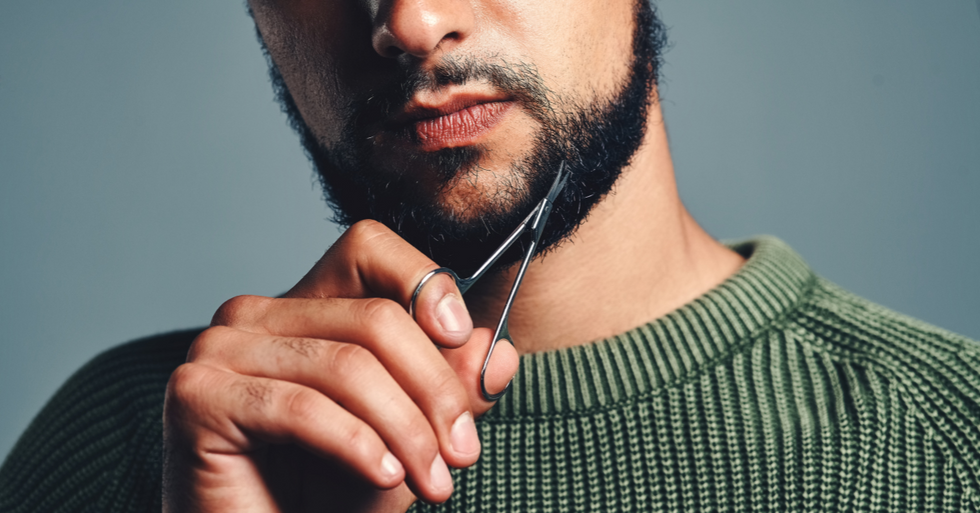 When visiting someone else's home, we all know that there are certain things we just shouldn't do, like putting our shoes up on the couch or snooping through the host's things. But some people really don't understand that, cringed the "Am I the A**hole?" (AITA) subReddit. Redditor buttFluff000 was surprised when she found out her husband's […]
More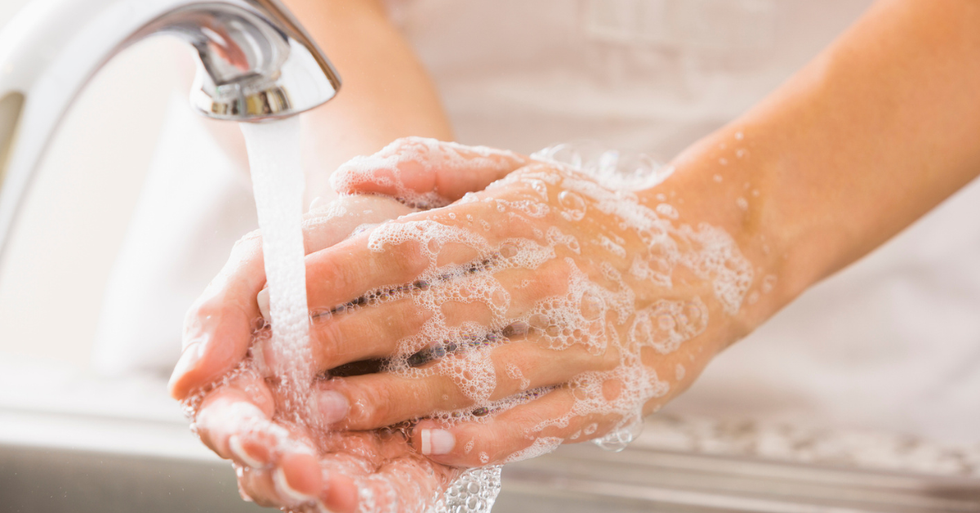 Helping greatly in keeping a workplace harmonious is to maintain a good relationship with one's colleagues. Even if one's colleagues aren't necessarily the type of people whom you would spend any time with outside of work, remaining on good terms with them will keep the work environment happy and productive. Especially considering that putting yourself […]
More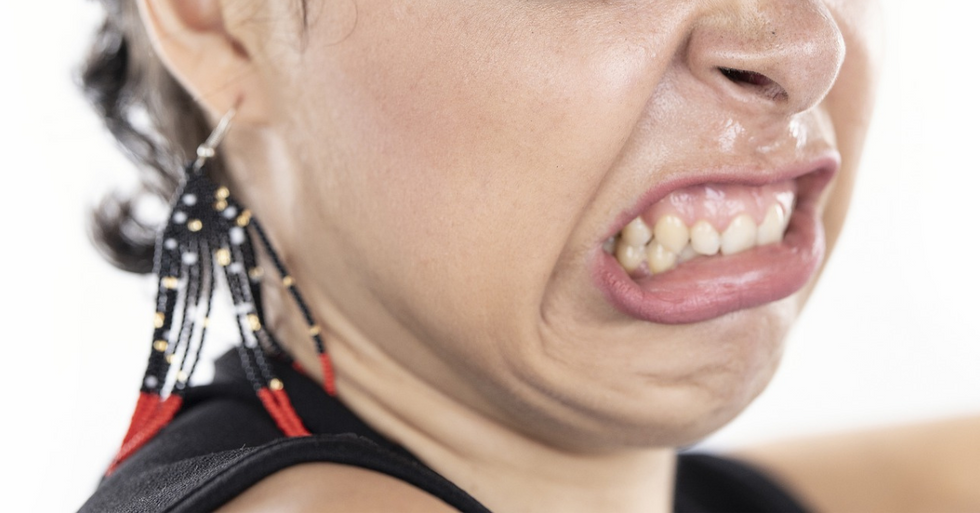 Most of us can agree that food allergies and food intolerances are matters that can be dangerous and should be taken seriously. But some people still abuse the word "allergic" as a way to get what they want, cringed the "Am I the A**hole?" (AITA) subReddit. Redditor cupcakebetty was furious when they hosted a dinner at […]
More