While school was everyone's favorite activity growing up, something that inevitably made the experience worse was an indignant teacher.
Occasionally a student might have a question the teacher can't answer, or they might know something the teacher doesn't. While it would make sense for the teacher to be the life-long learner they urge their students to be, and to address the new information, sometimes the new information leads to disaster.
Redditor VandyThrowaway21 asked:
"What's something an elementary school teacher told you that was totally incorrect?"
Plethora of Knowledge
"I got sent to the principal's office for using the word 'plethora.' The teacher thought it was a swear word. So did the principal."
"And yes, they looked it up. And there is some obscure, arcane definition that means a swelling of a body part. This, of course, is the only definition my teacher knew, not the extremely common one."
- DenL4242
That's Not How That Works
"My fifth-grade teacher once said, 'The higher you go up on a mountain, the hotter it gets because you're getting closer to the sun.'"
- Major-Panda-1775
Moon or Sun
"That the moon emits light, just like the sun. As a nerdy kid interested in space, I told her that it's actually reflecting the light of the sun, but she did not believe me."
- Mandys14
Legally Speaking
"That in a court of law, we are guilty until proven innocent. She confidently told us that multiple times, pretty sure she got it backwards."
- Kainerobins
Wrong Equation
"6th Grade Me: But what happens when you subtract a negative number from a negative number?"
"Teacher: You... can't do that."
- I_Code_Stunned
Vampire Bats
"Teacher asked us to name as many types of bats as we could once, and I had a bit of an obsession, so I rattled off: Common pipistrelle, Greater horseshoe, Greater mouse-eared bat, and Vampire."
"I mentioned vampire last as I thought it would have an impact, and the class did not disappoint."
"But the teacher was forced to close off the discussion by claiming that Vampire Bats don't really exist. I then whipped out my bat book and held up the page, and got sent to the principal's office."
"YOU CANNOT WIN!"
- ramriot
Maybe in a Workday
"I had a primary school teacher ask the class how many hours were in a day. I proudly put up my hand and said '24.' She said no. So someone else said 12. She said no."
"Her answer was eight. There are eight hours in a day. I still don't know whether she was trying to ask about a work/school day, but asking eight-year-olds doesn't really clarify that, especially when she said in a day."
- moisiebug
How Family Drama Starts
"That I couldn't have blue eyes if my mom had brown eyes. Thus began a lifelong obsession with genetics so I could prove her an absolute f**king fool."
"Bless my mom's single recessive gene she passed to me. I missed the blonde, but I'll take the blue eyes."
- PeppermintNya
It's a Plane
"Middle school not elementary, but my sixth-grade science teacher told the class that sound travels faster than light because 'if a plane is flying overhead, you hear it before you see it!'"
- gain_glowsack_sun
Art is Personal
"That there was no such thing as a black flower. She put a big X through my painting."
- Splattacus
Good Handwriting
"You will need to write in cursive once you get to middle school and beyond."
"Seventh-grade teachers explicitly prohibited kids turning essays in written in cursive. Don't think I ever saw it in high school, college, or throughout my career except from older people." - Leeroy74
A Wholesome Apology
"I had a teacher try to tell the class that Saturn, Neptune, and Uranus were the only planets known to have rings."
"I raised my hand and added that Jupiter had rings too, but that they were so faint they were hard to see."
"She vehemently denied it."
"When I politely (yes, really) told her that I had just seen it in a book, she gave me detention for trying to correct her in front of the class."
"The next day, before class began, she approached me with an encyclopedia opened to a page about Jupiter, and apologized."
"She told the class I was indeed right, and that it's important to listen and learn from people even when we think we are 100% right. One of the more wholesome moments I can remember from school in my youth."
- PocketBuckle
Can't Get the Time Back
"When I was in kindergarten, we had a punishment system that was basically at recess, you had to stand along the fence at recess while the other kids played."
"A minor infraction was just like five minutes and then you could go. Something more was 10 minutes. And so on, including standing there the whole time. And you couldn't talk while standing on the fence (even to the teacher especially to ask how much longer) or you'd have time added."
"One time I got five minutes for talking in class. But the teacher forgot and didn't realize I was still there until the end of recess. And I couldn't say anything because you couldn't talk."
"And she apologized, but it is a bit like, you can't get time back, even if you want to."
- PhiloPhocion
Behind-the-Scenes Moment
"I was a pre-service elementary teacher years ago, and our science instructor was teaching us how you can only see when there is light present. A large cohort of my classmates argued she was wrong because they could see when it was dark outside."
"The purpose of the lesson was to learn how students form misconceptions about scientific facts based on their personal observations of the natural world... flew over their heads a bit."
- banjho
About Those Methods Classes...
"So I teach pre-service elementary teachers in their science methods class and as an astrophysicist, it baffles me how much my soon-to-be-teachers just don't know about our world and just science in general."
"Like last semester, I had to convince several students that the moon was not a star. And since we can only spend one week on astronomy topics, I can guarantee that a few of them will forget and go back to thinking the moon is a star…"
- astrobre
These examples left making people shaking their heads, wondering what else might have been incorrect in the classroom.
But in most of these cases, the worst part was the teacher being unwilling to listen or to double-check their facts.
Grade school kids are like sponges.
They absorb so much knowledge about life, science and social behaviors that stays with them for the rest of their lives.
But with that influx of information coming at them at lightning speed, how much was actual facts?
Redditor 0hnj0hn88 was determined to find out if kids were being taken advantage of for being too naive and gullible and asked:

"What did you learn in Elementary school that turned out to be false/ a lie when you reached adulthood?"
We loved animals so much as kids, we were bound to believe everything we were told about them.

Hands Off The Duck
"If you touch a baby duck it's mother will reject it."
– murphy_girl
"Yea ducks really don't give a f'k. I've seen two mama ducks cross paths and unknowingly exchange a few babies with each other."
– matticans7pointO
Gargantuan Penguins
"I learned in Kindergarten that emperor penguins were the same height as us, (true at the time), but as I grew, I still thought that they were still the same height as I am. Then, as a teenager, I was surprised when I saw penguins at the zoo that they were only 3-4 feet or so, and not my actual height."
– hoodie_monsta

Bearly Asleep
"Apparently bears just nap a lot in the winter and don't take a 3 month mega nap."
– IMNOTBOBFOSSE
Extinction
"We were taught that platypus (platypi?) were extinct. Not endangered, not almost extinct. Just extinct. Imagine my surprise when I discover the internet."
"Also, for whatever reason we were taught that granite was a metamorphic rock. I'm taking college geology and it has shown me that all previous education prior to college is obsolete."
– kjaark
People recall how interactions with other students wound up being different from what was previously thought.

Behind The Teasing
"If someone is picking on you that means they like you.. no. Some people are sh**ty bullies and are picking on your because your an easy target."
– archibauldis99

Hopeful Predictions

"Drugs would be easy to come by, you'll make friends easily, that people will be helpful when you're in need and you ask."
– Ghostoftommorrow
Taking Abuse
"That I should never stand up to a bully. I should stop reacting so they would get bored and leave me alone. That if I ever fought back I would be suspended so it wouldn't be worth it. (Don't worry! Every time I went to the teachers for help I was told I needed to share my lunch so it wouldn't get stolen, I needed to be more forgiving and understanding because the girl who attacked me was on the cheer team, etc. so this didn't give me some lasting problems with conflict! Nopenopenope!)"
–LuckyCandle
Many Redditors were gullible.

Easy On The Fingers
"That cracking your fingers gives you arthritis."
– Taylorcurley
"Cracking your knuckles just stretches the space between your joints, and that space has fluid in it to cushion your joints. The cracking sound is just air bubbles in that fluid popping. No harm done, no arthritis or larger knuckles."
– hellishbubble

Taking Notes
"That I can't use my notes in life."
"TF does that even mean? I'm always looking at my notes when I do my job."
– Kanden_27

Skies The Limit

"That being an astronaut is way harder than they sell it as palpable career."
– FreshKittyPowPow
Hush
"We had a teacher tell us that we only had so many uses before our vocal cords stopped working so wasting it small talking during class would cause us to go mute in our 30s."
– H20fearsme
Permanent Expression
"That my face was gonna get stuck like this 🤪"
– icantsaycaterpillar

College Guarantee
"That if I went to college I would get a good job and be able to buy a big house with a pool."
– Takingover4da99and00

I remember being told swallowing gum was bad because it would stay in my digestive system for seven years.
Sure, gum is not meant for swallowing, but I did it anyway and legit believed that other incoming food would get stuck to the flavorless putty lining my stomach.
What did you believe to be true for the longest time?

Want to "know" more?
Sign up for the Knowable newsletter here.

Never miss another big, odd, funny or heartbreaking moment again.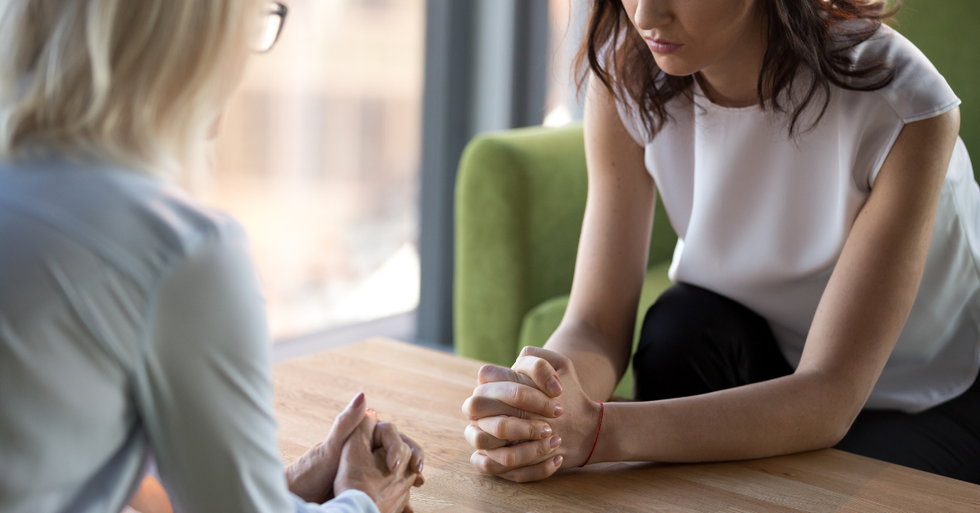 It's true that sometimes what we've done in the past will come back to haunt us, even if we look back ourselves and think it wasn't that big of a deal. One of the possible places our mistakes could turn up? At work, said the "Am I the A**hole?" (AITA) subReddit. Redditor FormerlyNotNice was surprised […]
More
Teachers are superheroes. Especially teachers of the youth. Those are the years children (students) can be particularly brutal.
So a big thank you to them. I have always wondered about the truths of a teacher, haven't y'all? Like, what do they really think about the school? Their colleagues? Their students?
Teachers must have an inside track or instinct when it comes to how a pupil will turn out. Or are they more surprised about the finished product later?
Redditoru/hogw33dwas hoping teachers out there would have a chat with us by asking them to share:
Long-time elementary school teachers, which of your former students surprised you the most by their adult life outcomes or personality?
I know I've looked at a bunch of my friend's kids and thought... "You're raising a psycho!" "You're raising an idiot!" Sometimes it's just obvious. And then sometimes you're thrown a curveball. I wonder what teachers catch more of...
The Genius?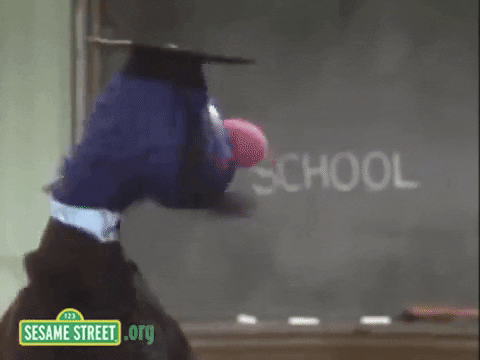 School Teacher GIF by Sesame Street
Giphy
"The student whose social skills were non-existent and whose academics were equally as troubling is in college taking nuclear physics. I swear he was easily like 3 grades behind when I knew him in primary/junior grades (Canada)."
Apologies...
"I had a student that used to get into fights and was extremely aggressive and violent towards others, on the last day of fifth grade his last words to me and his class were "F you!" -- many years later he came back to the school I'd been teaching at and looked for me so he could give me a big hug and apologize. In his words, "I was garbage when I was here, thank you for putting up with me and I'm sorry."
"I cried like a baby - I was so proud of him."
"E: You know, teaching can sometimes be a thankless job and a lot of the things I'm really proud about are usually only shared between me and my students (they don't give out a lot of medals to teachers ya know). Anyway, thanks for your time and attention. Overwhelmed by how many people got to share one of the best moments of my career with me in this friggin' post!"
The Inspiration
"I had a severe speech impediment in elementary school to the point where teachers would foist me off in the reading room (for kids with learning impairments and difficulty reading to get extra assistance) during class despite the fact that I was writing and reading at a very high level."
"The only person who vouched for me was my speech teacher. I met with her 3x a week during elementary school, she allowed me to stay in her classroom during lunch when they forced us to go to the playground and it was 5 degrees out, she gave me work to do over the summer so I could get to a point where I could actually say my name properly which had been my only goal."
"She encouraged me to tell my fifth grade teacher that I was reading at a higher level than he suspected, and, buoyed by her confidence in me, I did it and was moved to the highest reading group. I just told my parents this story earlier this year and they were so angry I had been ashamed to share, but grateful I had an adult vouching for me."
"I ended up 'graduating' speech in fifth grade after years of working with her and she was so proud. She had changed my life and given me the gift of speech. She believed in me when other teaching professionals simply heard me talk and assumed that it was easiest to assume I was a slow learner."
"I am now the communications director for a government official in my country. I messaged her on Facebook when I first got my job to tell her that I wouldn't be where I am without her. She remembered me (of course, she said - I wouldn't let her forget me😅) and she couldn't be more proud. She is one of my biggest online cheerleaders and I couldn't be more grateful for her work... I quite literally would not be where I am without her."
Best Excuses For Late Assignments That Were Actually True | George Takei's Oh Myyy
Still true Today
"I'm not one of these great success stories but I'm back home visiting and actually ran into my 3rd grade teacher at Starbucks. I was working on my laptop (WFH but my parents WiFi is crap so I work at Starbucks when I visit). I saw her sit down and it just kept bugging me why she looked so familiar because I swear when I was in 3rd grade I thought she was at least in her 50s so she would have to be like, in her late 70s now or something like that (chalk it up to a child's memory)."
"Anyway when I noticed she was getting ready to leave I asked if she was Ms. 3rd grade and she said yes with a kind of confused tone and I explained who I was and that she had been my teacher. She was SO EXCITED to see a former student and kept thanking me for taking a chance and saying hi to her and that she wished more students would do that because she loves getting to hear about her former students lives."
"So I guess if you are on the other side of this question and you see a former teacher, don't be afraid to reach out and just say hi, explain who you are and just thank them for their role in your education. She remembered me as the little girl obsessed with acting and reading. Still true today."
The Quiet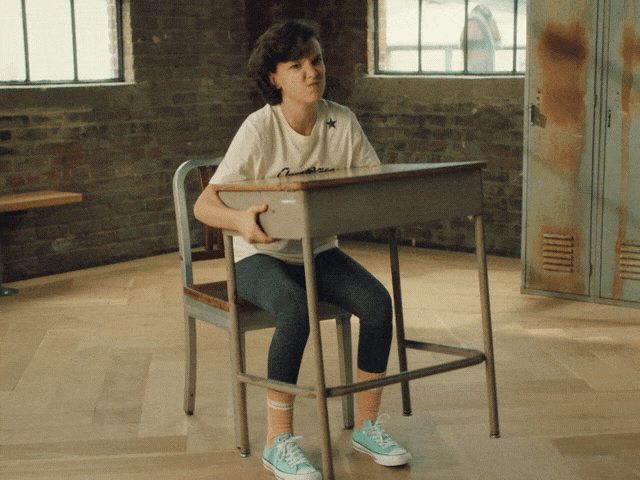 angry millie bobby brown GIF by Converse
Giphy
"Not me, but know a guy, lovely quiet chap who lived to draw. Teacher said his work was no good. Went on to be a senior effects artist and later works for a major computer games company and can of course, draw."
See... I told you. Psycho or Idiot. Easy to pick out. Although, some of these stories turned out a genuine surprise. And thankfully they seem to be good surprises.
breaking bad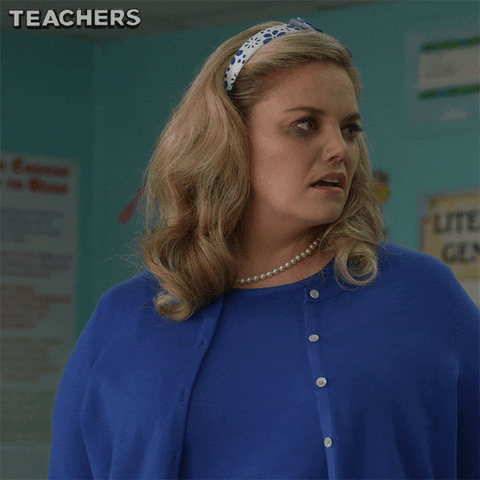 Oh My God Omg GIF by Teachers on TV Land
Giphy
"Was connected on social media with a former grade school teacher who shared a news article about a former student who got arrested for selling meth with an estimated worth of half a million dollars."
"P.s. The teacher is now a High school teacher."
"Smart Kids"
"I guess my mom might count since she's worked at the elementary school I attended since 1993, but she recently told me about one of my elementary school classmates. I was actually pretty good friends with him, but I thought he was a bit slow? And apparently, he had been evaluated for learning disorders several times in early grade school."
"He apparently just started a surgery fellowship at a prestigious hospital in Philadelphia. He definitely worked very hard in grade school and middle school, and now that I look back, he definitely sought out the "smart kids" in class and tried to befriend them and see how they thought."
He Made It!
"My brother was tutored by an elementary school teacher and he was a complete mess of a student as a kid. She was helping him transition from a top prep school to public school because the preP school didn't feel he would ever amount to much in their care. She tried several methods to keep him organized and help his reading skills to no avail. She continuously checked in with his teacher (worked at the same school) to see his progress and constantly had to talk to him on behalf of the teacher. Everyone loved him, he was just an utter mess."
"We ran into her a year ago and got to tell her that he got a full ride to law school at an Ivy League school. Blew her mind, but proof that some kids thrive in different learning environment. Terrible through traditional school but when he got to college, he thrived because of breaks between classes, time to study, picked his classes which were focused then trying to cover a thousand topics in a year, and got to know his teachers. Thank goodness for my parents holding out hope all those years ha ha."
No Reasoning!
"Not me, but a kid who used to be my friend..."
"He was studios. He got good grades. Teachers loved him. He was well behaved. He wasn't bullied. He didn't bully other kids. He had a lot of friends. He wasn't popular, but he wasn't unpopular. He was definitely more popular than me though. No one had a problem with him. Since he got good grades his parents let him do whatever he wanted. They bought him whatever he wanted."
"He had the latest video games and consoles as they came out. We loved sleeping over his house because we could stay up all night, jump on the trampoline at 2 in the morning, and we didn't even have to sneak out for mischief. We could just walk out the door. Anyways, he moved in 8th grade. I was sad. A couple years back someone sends me a facebook message of a local article. This guy stabbed someone 23 times and is awaiting a murder trial. I have no clue where his life took a hard left turn, but it did clearly."
The New Guard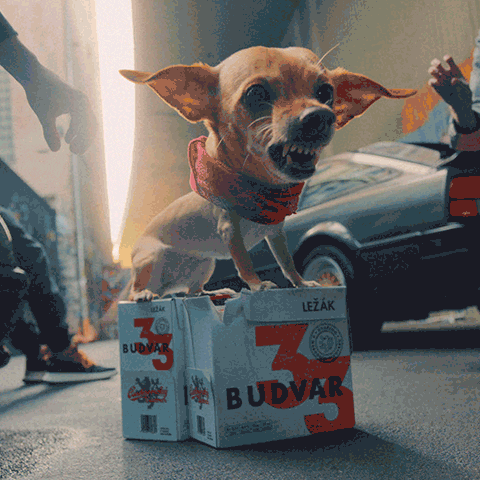 Giphy
"I've been on our PTA for a long time, does that count? There was a very skinny quiet kid who was super smart."
"The other kids picked on him quite a lot but he never stood up for himself. I always thought he would work for NASA or something as he was so smart. I saw his Linkedin a few months ago and he is now a prison officer at a maximum security prison."
Again, thank you teachers. Also, the life saying that seems to constantly resurface, probably because its the truest, fits here best. Never judge a book by its cover. No matter how weathered.
Want to "know" more? Never miss another big, odd, funny, or heartbreaking moment again. Sign up for the Knowable newsletter here.

Teachers: the almighty, all-knowing adults that construct children's realities for years
That is, until you become the age your teacher was at the time. And then you realize that was just an exhausted adult doing their best.
When managing a classroom stocked with 25 screaming 9-year-olds, some white lies can be convenient.
Or perhaps the teacher sharing the occasional minor falsegood doesn't do so consciously. Even adults—especially adults, you might say—have a tendency to embrace incorrect information.
Deliberate or not, those untruths have been stopped in their tracks by a recent Reddit thread.
It's authors? Frustrated grown-ups intent on setting the record straight.
MomosOnSale asked, "What is something school taught you which turned out to be false?"