Do y'all remember that one Vine where the girl is walking down the street on her phone, and ends her phrase with "and they were roommates"? And then an eavesdropper turns to the camera and says "oh my god, they were roommates"? It's really hard to explain a Vine with words, but I know some of y'all know what I'm talking about.
In this case, eavesdropping was funny. But that isn't always so. There are times when we eavesdrop and end up hearing something that makes us want to wash our ears out with Clorox (don't do this, please).
Here are some of those stories. Appropriate_Ad_8637 asked:
What's the most f*cked up thing you've heard eavesdropping?
Eavesdropping at the wrong time can end up changing your entire view of a person. And then it's all over.
​Valid question.
"Ex thought I was sleeping. She went out on the back patio which was under my master bedroom window that was open. I wasn't trying to eavesdrop, but overheard her talking to her friend about how they were both sleeping with an old man for money and pills."
"Were you the old man...?"
The 90's were wack.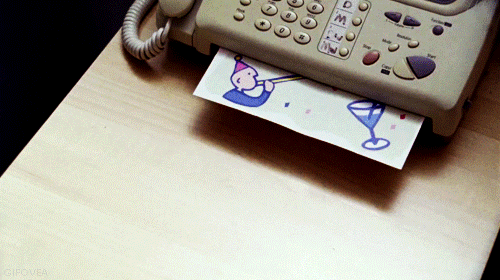 music video loop GIF
Giphy
"Back in the 90's you could pick up cordless phone calls with an ordinary scanner from Radio Shack. That's how I found out the guy living one floor below me was dealing meth.
Also routinely heard peoples' credit card numbers, sex chats, all that stuff. It was crazy."
​Some parents should not be parents.
"From an open window when I was 19, I overheard my Mom telling my Dad she raised a loser. That still hurts years later."
"My parents openly talked sh*t about me to family members even if I was around my whole life. Then they wonder why I never bring my son to visit for holidays or anything. I never want to see them again."
Oh, the things you learn about people through eavesdropping.
​I don't even know what to say to this one.
"I was in line behind two older women at a restaurant maybe 5-6 years ago.
One says "hey, did you hear about so-and-sos son?"
The other says "no, what happened?"
She replies "he ran off and joined ISIS"
What was crazy was they seemed so casual about it. Like that wasn't a crazy thing to hear about your friend's son."
​Honestly? Iconic.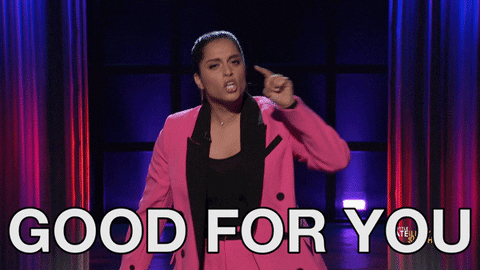 Oh My God Yes GIF by A Little Late With Lilly Singh
Giphy
"Was at a bar, went to the bathroom, and passed a woman talking into a pay phone. She said the greatest sentence I have ever heard. This was over two decades ago, and I still remember it, clear as day:
"Yeah, well every d*ck I suck puts your daughter through college."
I have seriously used that as an example of perfect characterization. You learn her whole life's story in one sentence. It's brilliant."
Yikes!!!
"Yeah, so a friend of mine got his aunt pregnant.
It went like:
Buddy: "Are you sure? I mean, mom is going to be pissed if she finds out. No no no, I'll go with you. For real, we can't see each other again? Wait, no, we can just go away...together, you know. No this it's not wrong. I love you. Please don't."
From what I can surmise is that his aunt was on her way to get an abortion or something and that she's going to leave."
People Who Made A Lot Of Money From Something Totally Random | George Takei's Oh Myyy
​Sounds like a very bad day.
"Years ago I walked by a dude on the street. Visibly frustrated, he was on his phone talking to either his boss, or a friend...who knows.
"...And then it got all caught in the gears, just torn apart, jesus christ blood and guts everywhere! Right in front of the kids! what a bad day to – no, I didn't clean it up! I was late for my dad's funeral!"
I can't even believe what I'm reading for some of these. Imagine how the people hearing this in real life felt.​
​I mean, she has a point.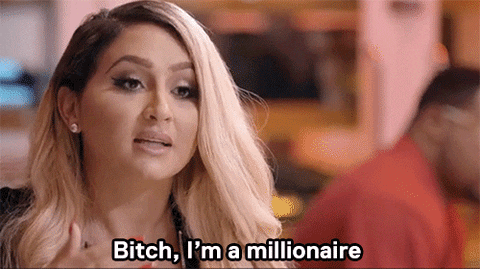 love & hip hop lhhmia GIF by VH1
Giphy
"I work nights right next to a bar. The conversation that's stuck with me the most was when someone's baby mama found them and started a one-sided shouting match outside the window.
She said something along the lines of, "you've got a million dollars in your bank account and still can't take care of your kids." Saw her running and screaming at him as he got in his car and drove off."
​Well, that's one way to do it.
"Overheard a doctor I worked for tell a patient to get a pack of Camels and chain smoke the entire thing. He was a pulmonologist (lung doctor) so I had to ask.
The patient he was talking to had a cough for six months, no treatment was helping. She called the next day, said she coughed up a giant ball of phlegm after all that smoking and her cough was gone. Serial chest X-rays showed no active disease. The doctor said he learned this "treatment method" in Canada back in the 60's."
​Poor guy.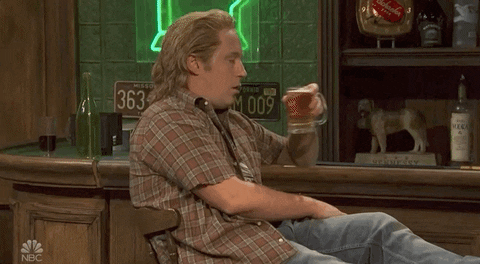 Beck Bennett Drinking GIF by Saturday Night Live
Giphy
"At a bar a few years ago outside on the covered patio with all the other smokers. One of those places that pumps the music on the patio so loud you can hardly speak to the person next to you. A couple on the other side of the patio were yelling to each other really animated, probably because they couldn't hear anything. When suddenly the beat drops and she yells at the top of her lungs "I just don't love you anymore" and the entire crowd turns to look at them shook.
I seen that poor guy the rest of the night sitting at that table in the corner where he got dumped and everyone heard."
Rude.
"So I had to rent a car the other month. Went to return it but they were closed on the weekends and no drop box or anything
So I call and explain that I could have returned the car sat morning and saved myself 100 bucks but them being closed stopped that.
The receptionist gets the manager and she okays the refund, great says goodbye and attempts to hang up the phone. But didn't.
She then starts talking to the receptionist about how she didn't want to refund me but didn't want to deal with the situation as I was probably an a**hole who would escalate it up the chain and complain to corporate and she didn't want the negativity."
Should've listened.
"​My uncle talking about burning down our family cabin and stabbing his wife…I told my parents and they thought it was just the words of a senile old man. He did in fact burn down the cabin, and he tried to kill his wife. He was at least unsuccessful at murder but he's now locked up somewhere. My family didn't tell anyone that it was him that burned it down so they could get the insurance, as he also owned part of the property."
​Doesn't work like that.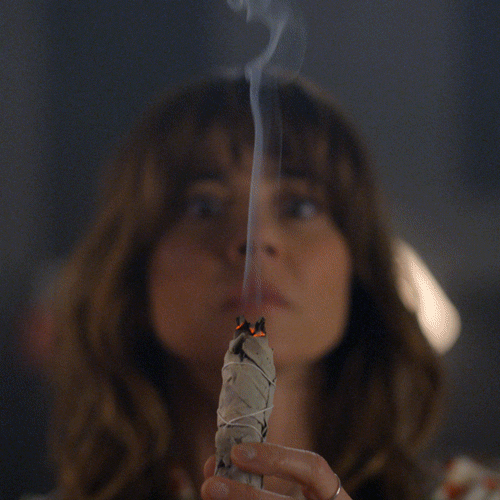 meditation aura GIF by NETFLIX
Giphy
"Two 20 something guys in a Dollar Tree were talking about a mutual friend and the one of them was saying how the guy said, "You can think yourself well from any illness, it's all in your head. You don't need medications." (Paraphrasing a bit but yeah, it really was a "think yourself healthy, don't use medications or see doctors" conversation.) I couldn't help muttering "What an idiot" as I walked past because, well, the dude's an idiot. They must've heard me because the second dude started praising their mutual friend as a genius. I just laughed.
Yeah, really try to think yourself well from cancer instead of doing chemo, boys, see how well that works out for you."
Awkward….
"I wasn't really eavesdropping as it was a loud conversation in an employee break room that I just wasn't apart of. Some elderly coworkers of mine were talking about ringtones and one said something along the lines of, "I don't really use a ringtone; I just keep my phone on vibrate. That way it feels nice if I'm sitting on it."
Maybe this should be a lesson to all of us- to mind our own d*mn business. Because we really don't need to overhear our roommates conversation about what her date smelled like (Mountain Dew and cigarettes). True story.
Also, watch what you say in public. You never know what'll end up on Reddit.
Keep reading...
Show less
Belly up to the bar folks, 'cause there are some wild tales to be told as you sip your sarsaparilla.

Those who work behind bars meet people from all walks of life and hear a variety of unusual anecdotes.
I never worked as a bartender, but I know they get an earful from babbling patrons who have had one too many to drink.

Curious to hear about the wild life stories shared at bars, Reddit xXSlimi_Gacha009 asked:

"Bartenders of reddit, what was the weirdest/craziest thing you have overheard while making someone's drink?"
Attention Seekers
Patrons say the darnedest things.
Bobby
"The first restaurant/bar i worked in I was only serving but I frequently was in the section right next to the bar. One day I was busy serving a large group, but the restaurant was mostly empty and a guy behind me at the bar said 'you wanna pet my parrot?' my initial reaction was the same as if a stranger had just come up behind me and touched my shoulders but when I turned around... It really was a guy with a parrot on his shoulder. The parrots name was Bobby and yes both me and the bartender pet him 😂"
– Midiblye

Sales Pitch
"I was tending bar during an extremely busy happy hour. The place was mobbed and super noisy. Suddenly, a guy sitting at the bar stands up and announces 'Ladies and gentlemen of the bar, I represent the Acme meat company and we carry a full line of high quality...'. The entire bar goes silent while he continues to do his sales pitch at full volume. For some reason he decided that this was a great time and place to hustle up some business. My manager sprinted over to him and told him knock it off and that kind of thing wasn't allowed in here. So he sat down and resumed drinking."
Favorite A**hole Bartender
"Regular of mine who I hadn't seen in awhile was sitting at the bar when I came in for a shift change."
"I came in the back way and noticed he had crutches leaning against the bar."
"Recently in the news someone hadn't had their shotgun properly secured in their truck and it went off..."
"So I jokingly say, 'you're that f'king idiot who blew off his leg arent you?'"
"The whole bar gets quiet and everyone is mean mugging me."
"My regular starts laughing..."
"Yeah, it was him. I had no idea. I didn't apologize, because as his favorite a**hole bartender those comments were expected of me."
"Poor guy was only 20 couple and blew his leg off close to the hip. No idea how he survived."
Murder Plot
"I was a bartender for about two weeks (filling in for a relative who owned a bar and went on his honeymoon)."
"I heard a guy talking to a woman about murdering her husband. I called the cops, but these patrons were gone before they showed up. This was before cameras, so I just gave my story and that was it."
"Not long after, my uncle calls me saying the cops are looking for me. They interview me about the couple. Apparently, the guy was a hitman for hire and the woman was trying to get some insurance money. She got busted."
"It was actually an episode of 'Forensic Files' back when that was on TV. I remember watching the episode and they said something like 'the couple was overheard discussing the murder in a bar.' I was kind of upset that they didn't mention me. Lol. I was hoping for, 'The awesome bartender overheard them, but couldn't really tell us much. He also pointed at the male in the photo lineup and asked 'Is this him?' as if he was unsure. What a f"king dope.'"
"Edit 1: I spent half of the day reading the descriptions of every episode that's streaming on Netflix and watching the ones that seemed relevant. I didn't figure it out and I'm sorry, but I just don't know which episode it was. I recorded it on a VHS tape years ago, but don't know where that is either. I'm moving, so if I come across it, I'll edit this and let everyone know which one it was."
"Edit 2: As I recall, the hitman wasn't a professional by any means. I think the episode said he was just a local junkie who'd pretty much do anything for his next fix."
– Myzyri

Extremely Random
The following conversations were undoubtedly head-turners.

Poop-Blocked
"From a woman to her friend, 'I don't know about you but I just can't poop in a pink bathroom.'"
Proud Pecker
"Someone was boasting about his 'Very small penis! VERY TINY! LIKE MICRO!' he proceeds to lower his pants and show it to his friend 🤷♀️"
Couples
Passions are inflamed where alcohol is in the mix.
Ferris Wheel Payment
"A married couple in their fifties arguing how they were going to explain the fact they couldn't pay the remainder of the 3 million euro bill for a Ferris wheel they'd ordered 18 months ago, already put a million deposit on, and who's collection was due at 8am the following morning."
That's Amore
"Man and woman is sitting at the bar. She starts crying and says 'I just want us to have something special'. The guy looked her dead in the eyes and said 'we do have something special, we have sex. We are both married'. 10 minutes later they are making out and she's rubbing him over his pants. I loved slow Wednesdays."
I'm a cheap date.
So whenever I'm halfway through my first – and usually ONLY – glass of cab sav at a bar, I know I'm talking in a stream of consciousness and volunteering embarrassing personal information.

Once, I confided to all the patrons and staff at a bar in Barcelona, France, about my embarrassing college experience. And I apparently gave a wild performance when the DJ played Prince's "Kiss."
I'm still searching this subReddit to see if any of the comments might be referring to me.

Keep reading...
Show less
Being bilingual can be beneficial in more ways than you can imagine. First perk that comes to mind is you can be a translator at your job if a tourist on the street needs directions. That's boring, though. What about romantically wooing someone in a different country? Even better, what about dropping ears into another conversation people think you don't understand? Surely, that's the best.

Reddit user, u/SpiralArc, wanted to know about the times when people though they were in the clear to badmouth others in a different language when they said:
Bilinguals of Reddit: what's your "they didn't know I spoke their language" story?
Keep reading...
Show less