Drew Barrymore is known for being quite candid and she has been very open about the struggles she has faced in her life.
The actress took to Instagram to share her weight loss journey, saying that it is not always easy to prioritize taking care of yourself when social media presents unrealistic standards of beauty.
"When I look at Instagram, I am made to think I should be at my best self. But most days, I lack consistency due to real life," she wrote, before giving a shoutout to a professional (@marniealton) who helped her lose 25 pounds.
"Here is me in a before pose and then 25 pounds later in the same place. You can tell my face is so much thinner!"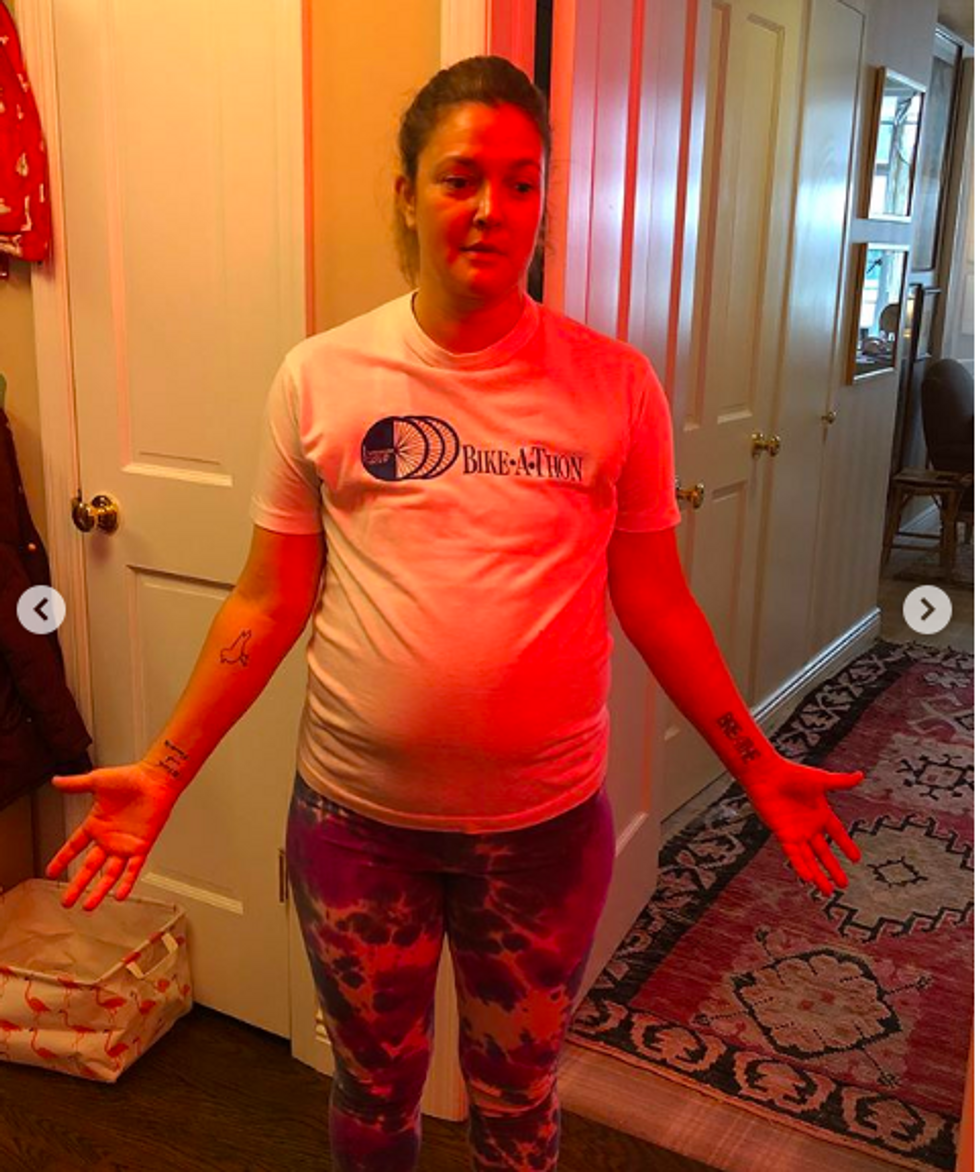 Drew Barrymore/Instagram
The picture that followed show a beaming Barrymore (indeed, noticeably thinner)...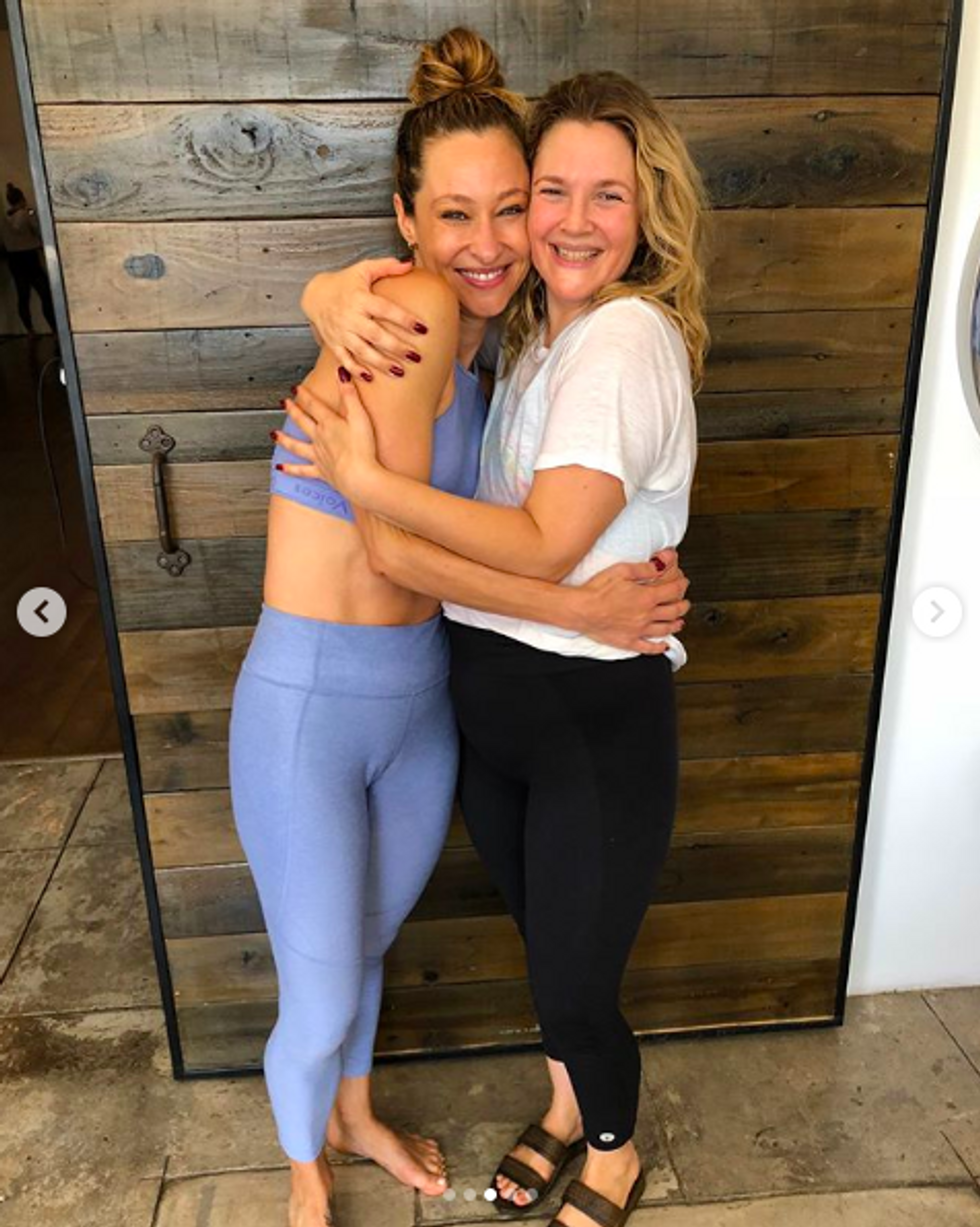 Drew Barrymore/Instagram
Another couple of photos provide snapshots into a tale of two workouts: One of Barrymore at the beginning of her health and fitness journey, the other of her after shedding the weight.
Behold!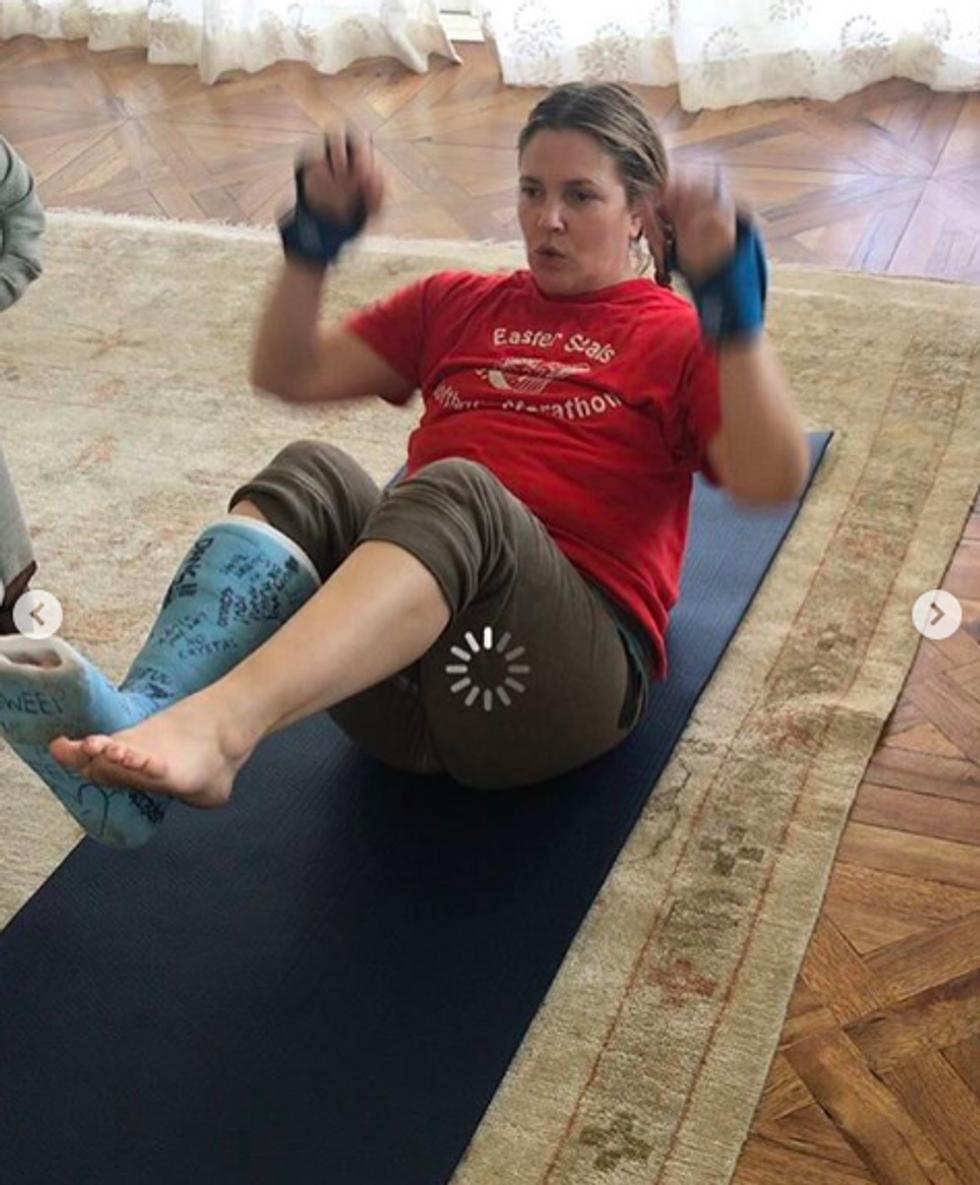 Drew Barrymore/Instagram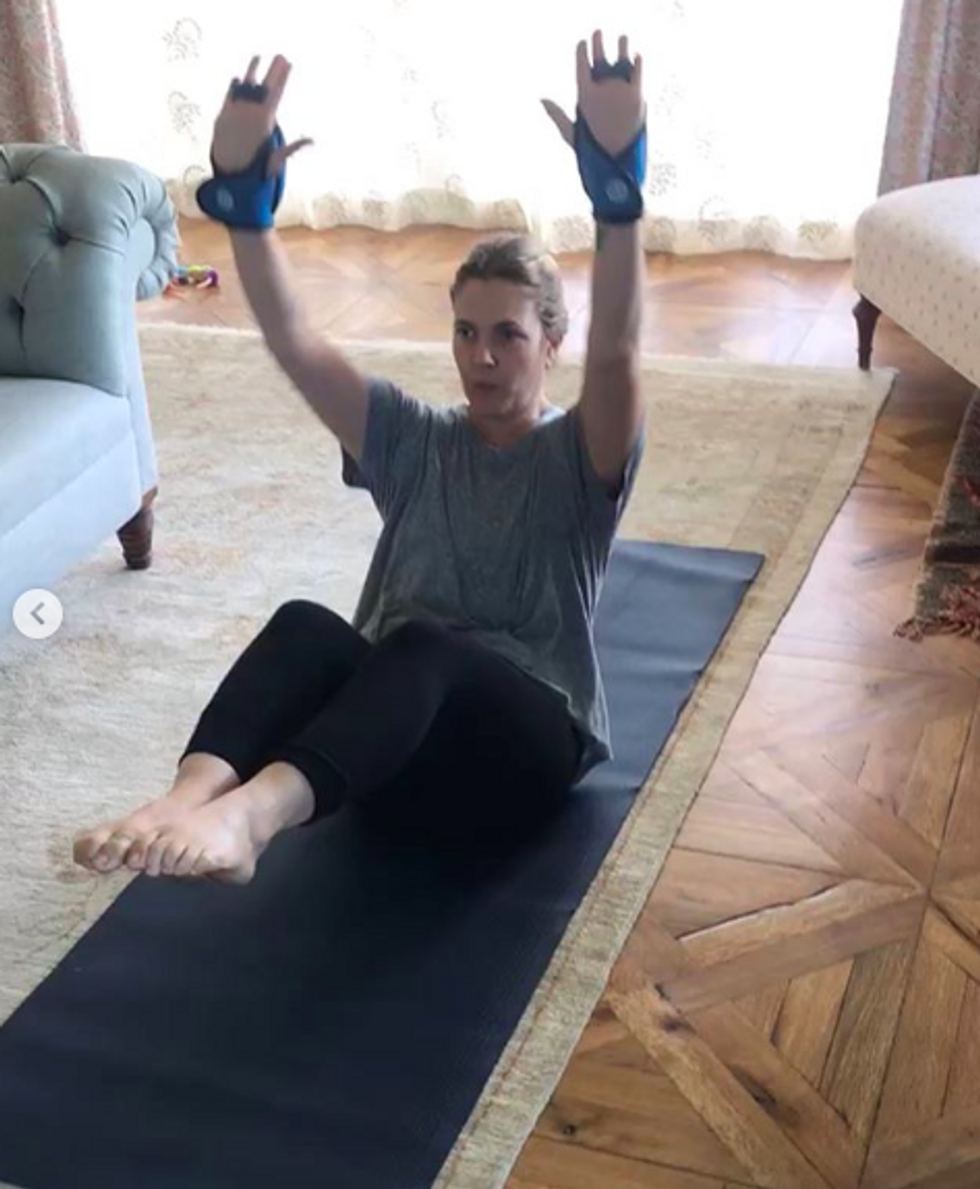 Drew Barrymore/Instagram
"This takes me so much work," Barrymore wrote.
"Diet and exercise and fighting like a lion for it! Damn you genetics! And yet thank you for all the good stuff."
"I love where I come from (JOHN ETHEL LIONEL) and whatever package it comes in," she continued, giving a nod to her famous relatives of the Barrymore acting family.
"I just know that I have the control to be what I want. Even if it's hard AF!"
She concluded:
"At least I know there are experts I can turn to for help. I mean look at what Marnie helped me do in three months! When I have time off in 2019…I'm comin for ya! PS may I just say I want these ladies on the front page. You are my spirit animals and my goal posts!"
People were moved by the star's honesty.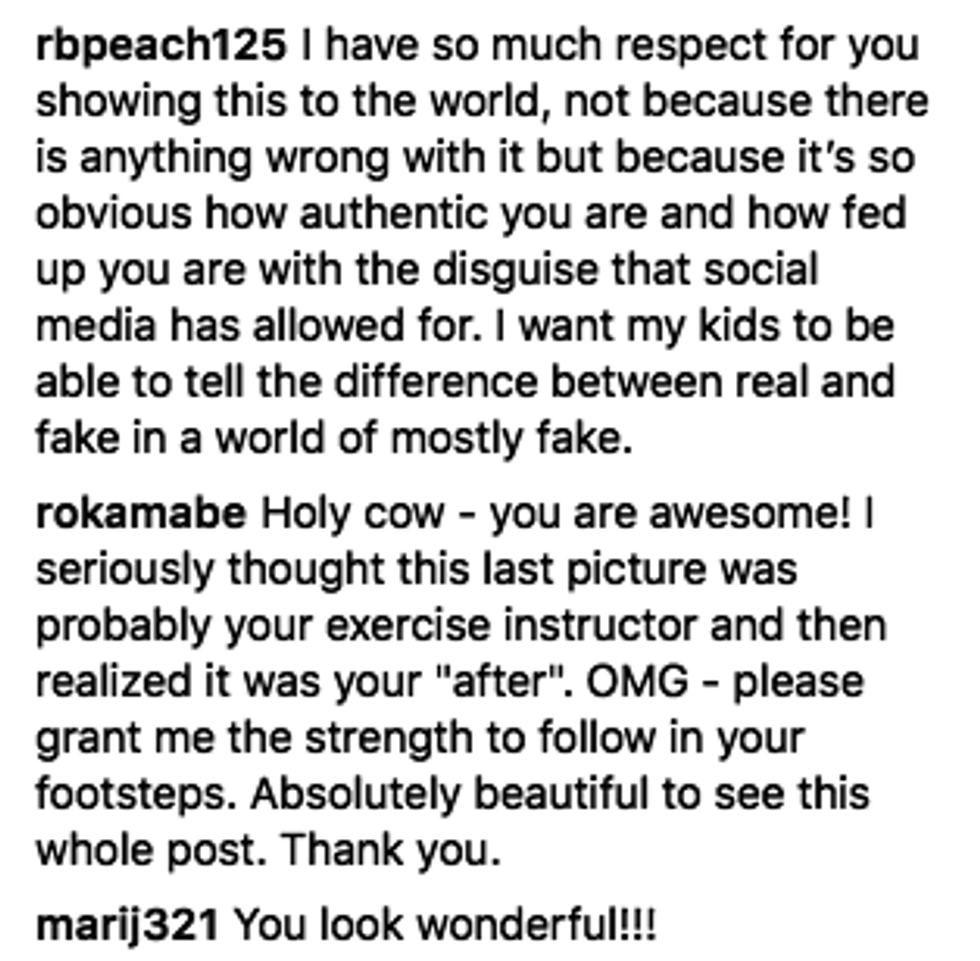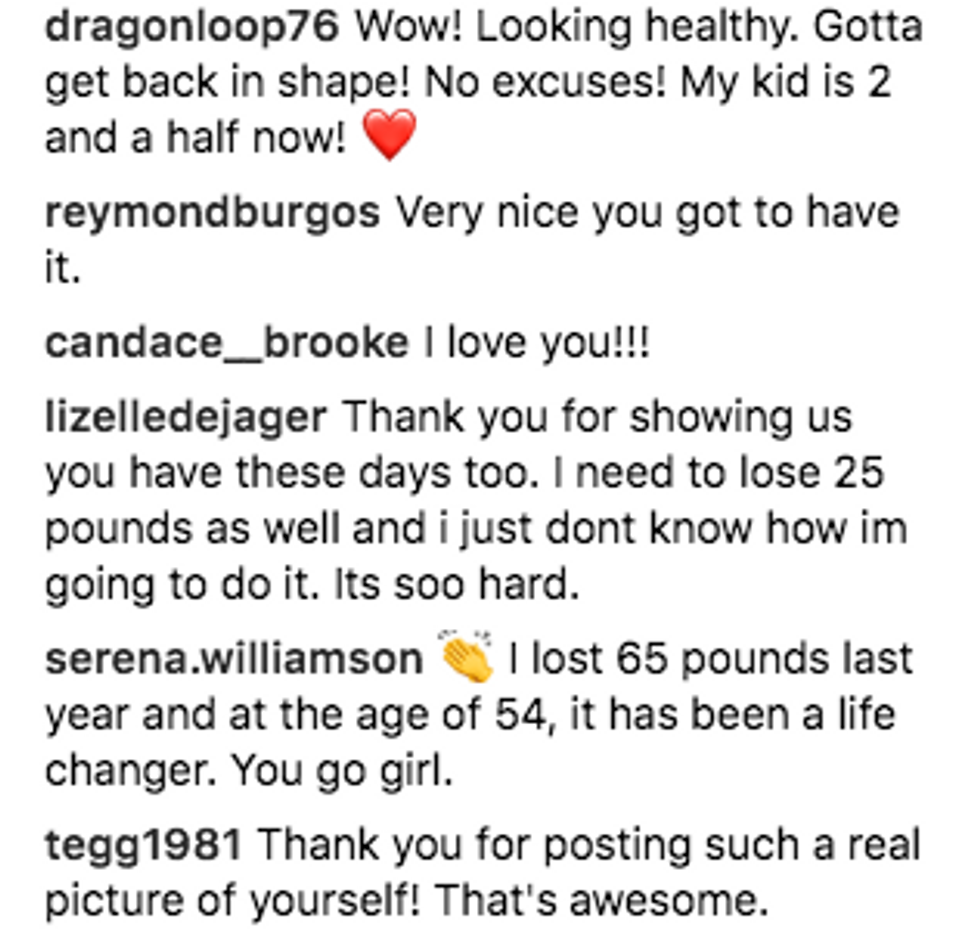 Earlier this year, Barrymore, who currently produces and stars in Netflix's Santa Clarita Diet, spoke about being stopped by a woman who assumed she was pregnant.
Barrymore recalled:
"She's like, 'God, you have so many kids,' and I go 'Well not all of them are mine, I just have two.' And she's like, 'Well, and you're expecting, obviously.' And I just looked at her and go 'No, I'm just fat right now'." And I walked out of the restaurant and I was like, 'Oh man, that is rough'."
Thankfully, Barrymore appears to have enough confidence and good humor to soldier on.
Keep reading...
Show less