They don't tell you that you need money to fund the dream.

Nothing is free, not even our imagination.
So what jobs would we take if money didn't matter?
The list is endless.
Redditor Just_Replacement3989 wanted to hear about what jobs we dream of if anything was possible.
"If money wasn't an issue, what would be your profession?"
I'd be so many things. I'd actually have to time to find out what I was capable of doing.
Bang Hard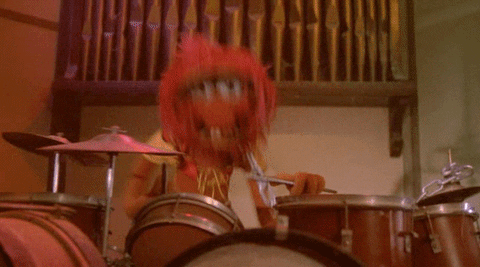 Loop Drumming GIF
Giphy
"Drummer in a crappy band."
too-many-pancakes
"Is there room for a second drummer in your crappy band? I'll even settle for being like the guy in Slipknot who just hits a keg with a bat."
Odd_Description1
Good Times
"I would want to be a florist."
volgmast
"I worked at an indoor farm that mainly sold edible flowers. My favorite part was making edible flower arrangements for fancy restaurants. They would just order their flowers and I could arrange them however I wanted. Good times."
KickBallFever
"I worked as a florist for 4 years, to this day it's my favorite job I've ever had. I wish it paid the bills!"
tealearring
A Language Field
"Field linguist, studying, documenting, and preserving endangered languages. That's why I spent years getting my PhD in linguistics. Unfortunately, there's not really any jobs in field linguistics outside of academia, which is incredibly competitive, and there's limited grant money, to boot. But I'd love to work with interested communities and speakers, and be able to say, hey no need to worry about where you're getting the money for that."
Tarnagona
From Below
"Underwater archaeology."
girl_from_away
"If you haven't heard it already, highly recommend listening to the Nat Geo Overheard podcast episode 'Scuba Diving in a Pyramid' as well as 'Cave of the Jaguar God.'"
friendlyMissAnthrope
"Checkout the David Gibbins books. He's a legit underwater archeologist, and the books are very much Indiana Jones meets MacGyver adventures. Lots of fun."
Hey_look_new
The Beauty of It All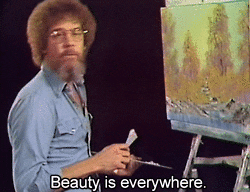 Bob Ross Art GIF
Giphy
"I'd be an art guy. Not make art but be the dude who finances artists, opens a local gallery, gives money towards fostering local theatre and film talent. Basically try to turn the area in which I live into a creative hub."
Ungreat
"Wonderful quote on the wall of Seattle's Museum of Museums 'There is no version of a great city with a declining artist population.'"
friendlyMissAnthrope
Loving art full time is not cheap.
For Me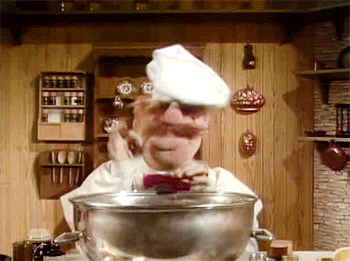 day chef GIF
Giphy
"Cottage dweller and personal chef for myself."
rivka_whitedemon
"This is my dream too. Been doing as much research as I can to make it a reality. I learned food preservation, gardening, woodworking and basket weaving, I already hunt and fish, I can make soap, cheese and bread, beer and mead. I just need to learn how to build a cabin now."
Ironwolf9876
FAME
"Writer/Director."
-StruckByLightning-
"I have/had several friends that do/did that. I have a buddy that was a writer on News Radio. I have a friend that runs Bloomberg in Bulgaria."
"He also has several director credits for B movies you've definitely heard of. I have another friend who produces a huge show in NYC. Bottom line- They are absolute workaholics. Like 7 days a week, no time off. Yes they make tons of money, but missed most of their kid's childhood travelling and working. Not for me, I'm not a workaholic at all."
Old-Bedroom8464
The Dream
"Stay at home dad, so I can spend more time with my son."
Prestigious_Lock1659
"That is the dream. To have everyone home at the same time goofing around. I look forward to the weekends, the three of us chill out in bed in the morning watching either toy story or minions. It's great."
Prestigious_Lock1659
"That's like my dream. Hoping I make less money than who I'm put with."
SCRIVVVY
Knowledge Thirst
"Permanent Student. I want to learn how to do everything!"
Bunney26
"Yes this is it for me. Being able to study and not worry about the actual result, but have it structured etc. - the dream. I'd still try, I just wouldn't stress that a less good mark will impact my career or opportunities. I'd not feel the need to be competitive. I'd just cruise in and out and have a good time!"
GusPolinskiPolka
By the Sword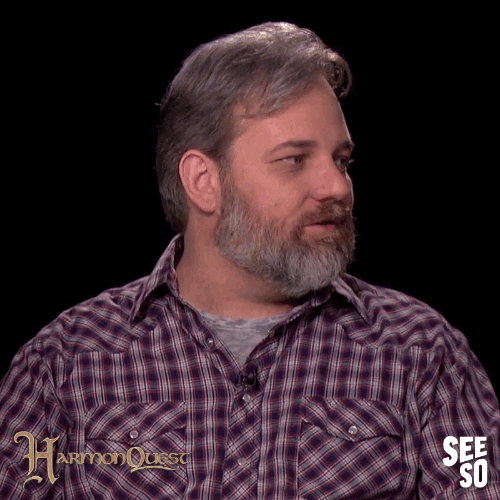 Dungeons And Dragons Pathfinder GIF by Seeso
Giphy
"Hosting and teaching Dungeons and Dragons games. Would be nice to have the ability to learn all the books cover-to-cover and use that info 4+ days a week as a job."
Melissa-Crown
I just want money. I'll do anything. That is all.
Keep reading...
Show less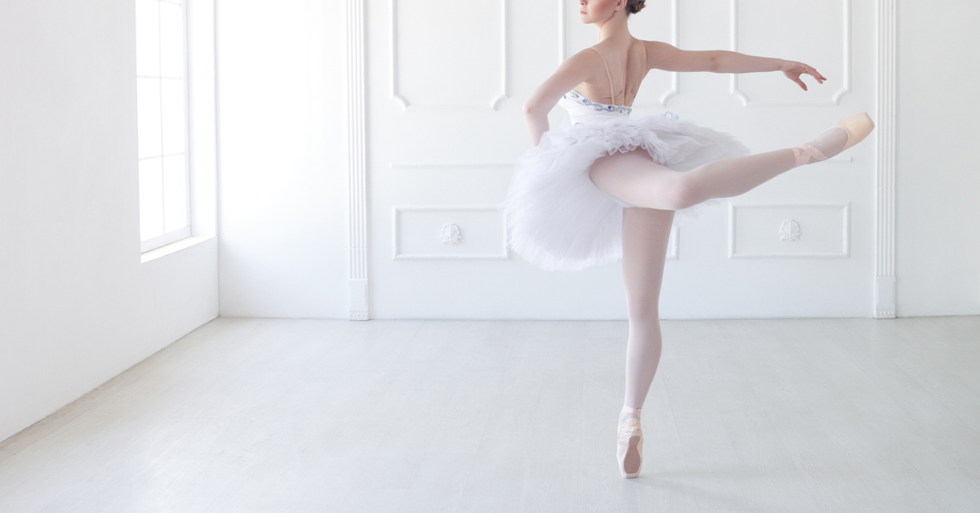 Likely all of us can remember a time when we had a big dream that we wanted to pursue, only for it to fizzle out for logistical reasons. Having someone in our corner who would help us figure out those details could have made a world of difference, agreed the "Am I the A**hole?" (AITA) subReddit. […]
More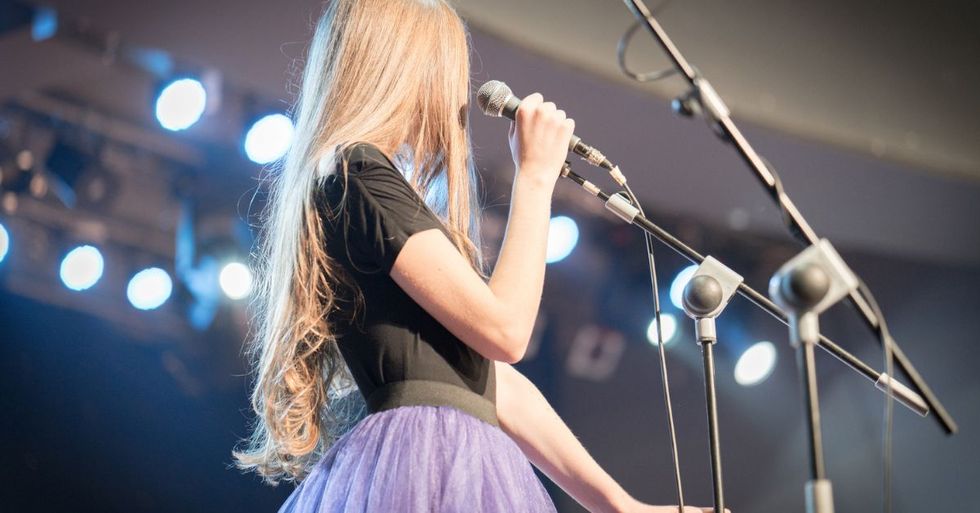 Everybody wishes they could be famous and sing. Singing is a gift, or a very well learned passion. And not everyone can do it. The sooner you know the better. Case in point… Redditor aitapoorsinger to discuss her story for some feedback. So naturally she came to visit the "Am I The A**hole" (AITA) subReddit. […]
More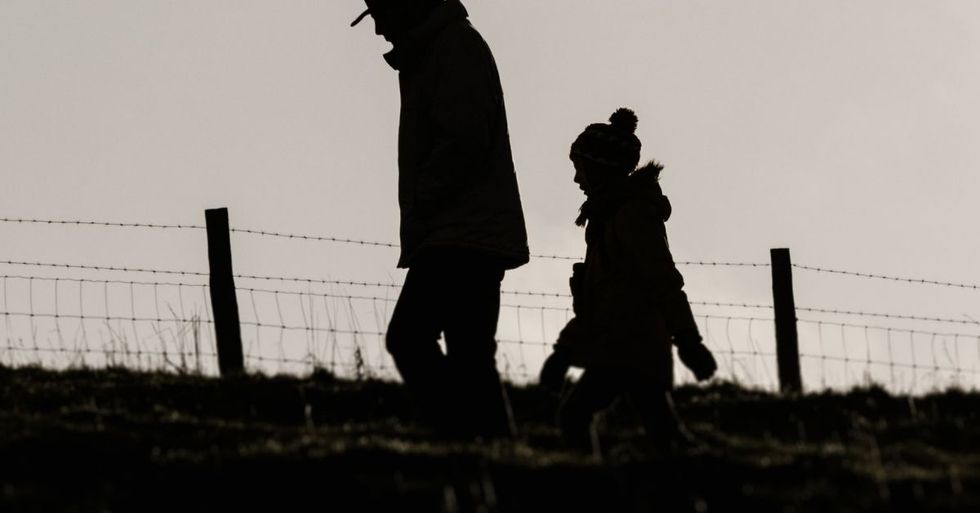 Everyone has ideas on how to be the perfect parent. And for the most part everyone is wrong. There is no perfect "how-to." It's all about flying blind. But that doesn't stop people from getting involved when they weren't asked. Case in point… Redditor throwawayaita97 wanted to discuss his story for some feedback. So naturally […]
More
There are so many things to do and accomplish before we leave this earthly plane.
And so many people have compiled that infamous bucket list.
Now I hear people are putting together an "R rated" version of that list.

Besides travel and money, everyone wants to dabble in sex and crazy.
Let's read on...
Redditor Yankees727 wanted to discuss all the dreams we have compiled before we kick the bucket, including the "forbidden" stuff. They asked:
"What is on your NSFW bucket list?
"WARNING!!! THIS IS AN OVER 17 READ!!"
I've done most of my list. (I had my twenties in NYC.. so...) You'll have to wait for the memoir.
Double Dare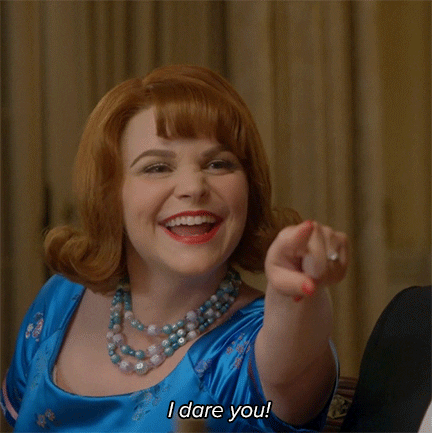 I Dare You Cbs GIF by Paramount+
Giphy
"Telling a rude customer 'f**k me yourself, you coward!'"
mynameisnotpedro
"Feels like the start of a fanfiction of sorts."
memin_being33
Certification
"Operating a forklift (I'm not certified)."
linneaskylar
"Not certified either but I've done it, remember to keep the actual fork bit as low to the ground as possible to avoid stabbing something or someone."
YaskyJr
"I crashed a forklift into 3 delivery trucks after I forgot to put the emergency brake on and it rolled down a ramp. Didn't get fired because I wasn't certified and my boss told me to drive it anyways."
SamSparkSLD
Routines...
"My wife and I create a yearly bucket list of sex stuff. It's usually made at the end of December, sometimes on NYE after the kids gone to bed. It's not all stuff we've never done. In fact I would argue that most stuff is pretty vanilla in 2022. It's just stuff that aren't a part of our normal sex routine that we want to make sure gets included occasionally."
"But it does allow for the opportunity to have a conversation about stuff we've never tried before. It also gives us something to refer to when we're planning something special for the other."
tenzinashoka
Frisky
"Have sex in the woods."
Lus_
"I did it. Was hiking with an ex. She was wearing some really short shorts showing the bottom of her butt. Teasing each other became too much and we ducked behind a big tree to get frisky. Heard some other hikers walk past us but never felt like they'd see us. Was a thrill."
jacoblb6173
Peace Out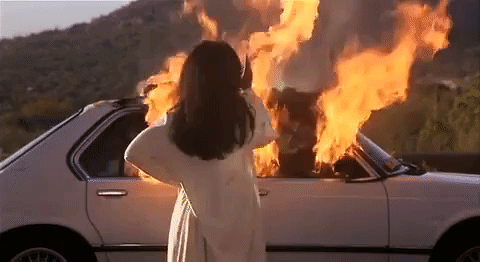 Angela Bassett Burn GIF
Giphy
"On my last day of work (3 years, 10 months and 7 days from today if all goes well) I will pour myself a whiskey at my desk and enjoy it until someone calls me out. Then I'll continue enjoying it as I walk out of the office."
tubewatch
Oh that is the way to leave a job. One day... but not this job. :)
Nervous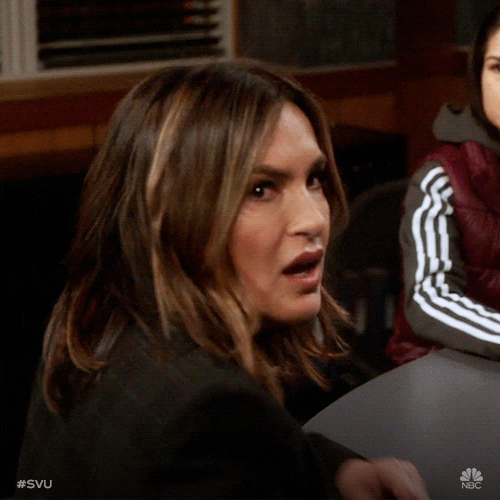 Olivia Benson Wow GIF by Law & Order
Giphy
"Bondage. I want to try it, but I'm too scared. But the idea sounds fun."
SinkFormal1874
In the Air
"I call it a 'f**ket list'and I want to have sex while skydiving This is something I'd LIKE to do, not something I'm actually GOING to do, it's illegal, it's just a fantasy, please stop hitting me up with logistics, I don't care!"
Cheekygirl97
I'm intrigued as to what about this is appealing to you. I can't imagine jumping out of a freaking plane naked and going through the hell that would be figuring out how to do it while you're falling at ridiculous speeds. But I also don't want to skydive ever in my life, so perhaps I'm biased, haha."
recreationallyused
Be Free
"A lot, most of which isn't too interesting. But the one big one have a mutual free-use day/weekend."
TheNatanist
"My partner and I would be able to do anything to each other that we wanted (with a few hard limits discussed ahead of time) with no need to ask first. So she could make me do whatever she wanted and do whatever to me, and vice versa (obviously we'd have a safe word if there was something we did not want to do)."
TheNatanist
Look at Me!
"Get caught doing it at a party or gathering with friends and just continue having sex while the person watches."
Short_Round777
"This is similar to mine, but I rather just be having sex in the same room as others. I don't want to be the center of attention and I don't want anyone trying anything with me or my partner, but just being in the same room and knowing that another couple is having fun as well."
Spartan2842
Knockout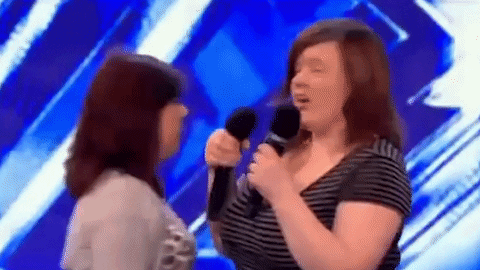 Punch Hit GIF by The X Factor
Giphy
"Give my manager an uppercut before I quit the job. That's definitely not-safe-for-work."
TheScarletSho
Under the Lights
"Sex under the northern lights."
Xurielishere
"I live at the polar circle and I think this would be extremely overrated unless you got a room with a glass roof and no light pollution. Otherwise you'd have to do it outside in the cold."
skankhunt25
"I'm moving to Alaska in a few months! I don't think it will take much to convince my wife of this. She's super excited about seeing the northern lights."
rhymes_with_snoop
Natural
"Doing it in a forest in summer. The thrill sounds fun."
MisterXnumberidk
"My girlfriend and I did this last year and, well, just don't do it. I didn't count how many mosquito bites I had, but my lower half was raw and NOT in the way you'd want it to be."
mulhollandbyproxy
"I lost my virginity this way. my advice is being bug spray and wipes. it feels good though. primal and natural and animalistic. it's arguably the most natural way to do it."
YellowSequel
Domination
"I really want to be submissive to a guy for once after acting tough out there."
snottycauliflowers19
"You might be surprised how common this one is. For a lot of subs, getting dommed is about just giving up power and responsibility and feeling totally free. It's really common for people who feel like they have to be responsible and dependable all the time, because it's the only time they feel like they are truly free."
"A friend of mine went through severe parentification as a child (being made to act like a parent for younger kids because real parents can't or won't). It's a bad thing, leaves kids to grow up feeling a constant sense of worry and guilt because they're not doing enough. When she discovered subbing it was like some kind of miracle for her. For literally the first time in her life, she wasn't responsible for anything - she handed over all her power to someone else, and she was free."
"I imagine for a lot of men, this would be really enticing, with all the pressure mainstream society puts on men to always be strong and responsible. I hope you find what you're looking for. Remember, it's healthy and normal and not at all weird, and it's good that you've recognised it's something you want."
MCDexX
Pizza Hut?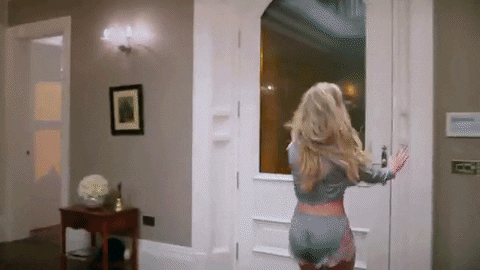 Music Video Hair GIF by Little Mix
Giphy
"I kind of want to be in a porno movie as the pizza delivery guy."
writenmispeluge
Shock Value
"Run an extension cord across a pool to power a cement cutter and use it without goggles."
ChrisPChip222
"I've done this, like most nsfw bucket list items, it's not nearly as exciting as it was in your dreams."
starkiller_bass
"I run cords through pools sometimes. Never popped breaker so far. It's sketchy though I guess."
squatwaddle
After Work
"Quitting my job and retire worry free."
sh1be
"Being worry free is nearly impossible. Your worries just change."
Frankeex
"Oh gawd. That's just some good old fashioned post orgasmic torture now."
Fluttershine

Travel Sex
"Discrete sex on a long-distance train or bus ride. Skirt, no panties, on him. Make him keep me quiet."
RustyFlirt5714
"I've always wanted to get a room on a train. I check every few years to see if the prices on Amtrak are still absurdly high and the rooms are still crappy, so far it's been a yes on both for decades. Gotta leave the country for a decent bang train."
ASeriousAccounting
Party Time
"Get caught doing it at a party or gathering with friends and just continue having sex while the person watches."
Short_Round777
"This is similar to mine, but I rather just be having sex in the same room as others. I don't want to be the center of attention and I don't want anyone trying anything with me or my partner, but just being in the same room and knowing that another couple is having fun as well."
Spartan2842
the centerpiece...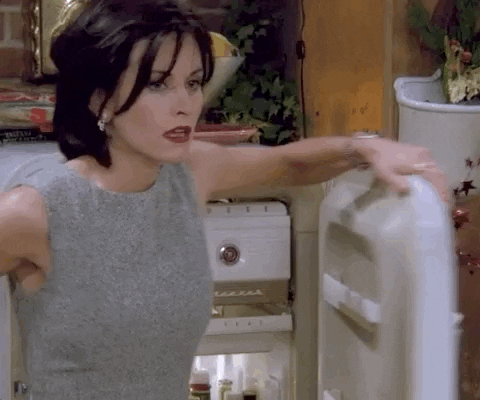 Cool Down Season 2 GIF by Friends
Giphy
"I have several, but one of the more interesting is to be the bound centerpiece of a sex party, free use. Never gonna do it, but the fantasy is scorching hot."
hueloovoo
"moved in"
"My ex completed one that I didn't know I needed. Parents went out of town for the week so she 'moved in' with me. When i came back from work I totally forgot my ex was still at my house and I opened the door, she was completely naked with a leash around her neck and on her knees, with one hand and unbuttoning my pants with the other. I couldn't even close the door and not one word was spoken."
Barcelona10CG
Y'all are sassy. Things are getting hot in here.
Want to "know" more?
Sign up for the Knowable newsletter here.

Never miss another big, odd, funny or heartbreaking moment again.
Keep reading...
Show less