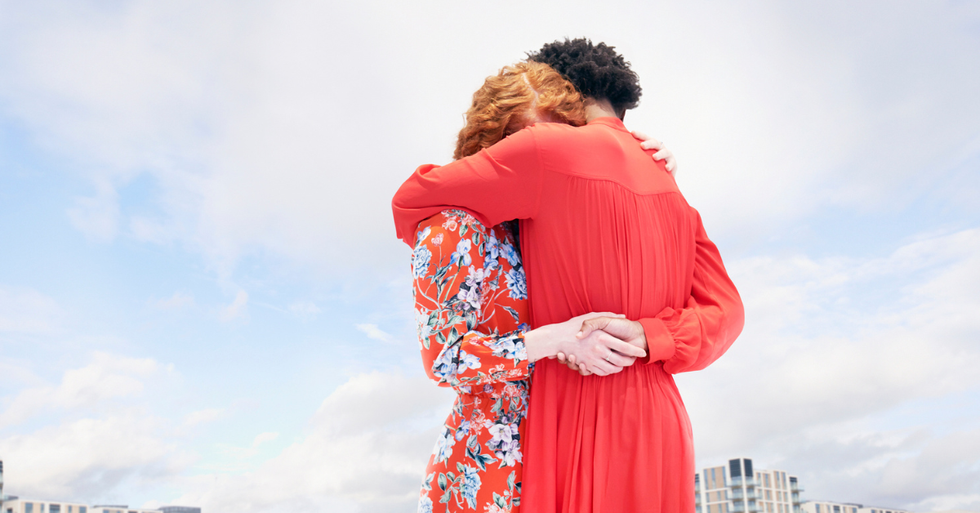 Grief is different for everyone, both in how it is handled and how it affects them. Some people are resolute, and with some effort on their part, are able to bounce back from it with no problem. For others, however, it can take months, even years to process, and they will often rely on the […]
More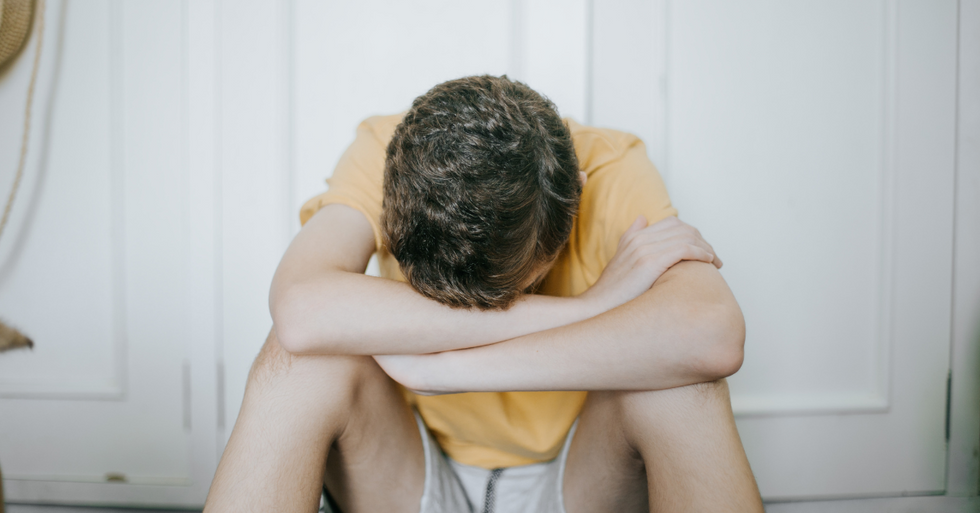 It's fair that a bride and groom should have the final say as to who does and doesn't get an invitation to their wedding. Which often includes children. Heartless as it may seem to others, there are many soon-to-be newlyweds who would rather not have a wedding day with the possibility of screaming or disruptive […]
More
When you're younger, you might think you come from a great family. But as a kid, you miss out on a lot of nuance. You do not see all the drama the adults around you are involved in. And when you do eventually notice it, you start to realize that maybe few—if any—of your family members actually like each other. So why put up with all those tense family holiday dinners?
This isn't to say that all families are like this. Absolutely not. There are some very happy and wonderful families out there. But seeing families hurt each other is enough to teach you that maybe that age old tradition of getting together for Christmas dinner might not be in everyone's best interest.
People shared their thoughts with us after Redditor captrober157 asked the online community,
"What family tradition ends with you?"
"Being an alcoholic."
"Being an alcoholic. My dad is an alcoholic. Both my grandfathers were alcoholics, which is what killed them. One of my grandmothers used to be an alcoholic and the other one still is. I could go on and on."
Iamyes_ok
Be strong and bold man, don't let the family pressure get to you!
"200 years..."
"200 years of living in London and my kids will never be able to afford to rent or buy here."
Shoreditchregular
200 years of living anywhere, it seems. It's insane.
"My dad interrupting dinner..."
"My dad interrupting dinner, so we can CALL LONG DISTANCE to relatives who couldn't travel to the event. Then we'd have to pass the phone around the table for brief, superficial greetings as our food went cold. Yikes."
Comfortable-worry-84
Ummm... what? No, thank you. There's no way!
"Expecting the oldest child..."
"Expecting the oldest child to parent the younger one and getting pissed off when the oldest ends up acting like a parent. My younger brother is eight years younger than me. I stopped being a kid by the age of 8.5."
RustproofOrb
Very frustrating and sadly the case for many families out there, especially those of more limited means.
"Expecting my son..."
"Expecting my son to join the military. Almost every male family member on my father's side have fought in every conflict since WW1. I did two tours in Afghanistan and I never want him to experience anything like that."
Afapper
War is traumatic and ideally, no one should ever have to experience it.
"Being hush hush..."
"Being hush hush about mental health related topics and untrusting of medicine in general."
1kateviax1
It's great to see the younger generation be so open about mental health and fighting the stigma!
"Telling the boys..."
"Telling the boys to not cry. To push it down. Going to let my kid cry and talk about his feelings as much as he damn well pleases."
FullBoardDad
This is so important — young boys need to grow up knowing that their feelings are valid.
"Arranged marriage."
"Arranged marriage. Should have ended that tradition myself but was too much of a coward."
Dry-Communication901
The best time was for yourself. The second best will be for your kids.
"Not practical."
"Massive extended family gatherings. Not practical. Besides, grandma kicked the bucket 10 years ago."
MarketNeither9970
Often, families splinter once a matriarch or patriarch dies and people realize that they were the glue keeping everyone together.
"I'm the first..."
"Living below the poverty line. I'm the first member of my family to be middle class."
KnockMeYourLobes
Fantastic! Break the cycle!
It takes a lot of courage to break from your family, especially if they've always done things a certain way. A lot of respect to people who decide to and are able to create new lives for themselves!
What does breaking the cycle mean to you? Feel free to tell us more in the comments below!
Keep reading...
Show less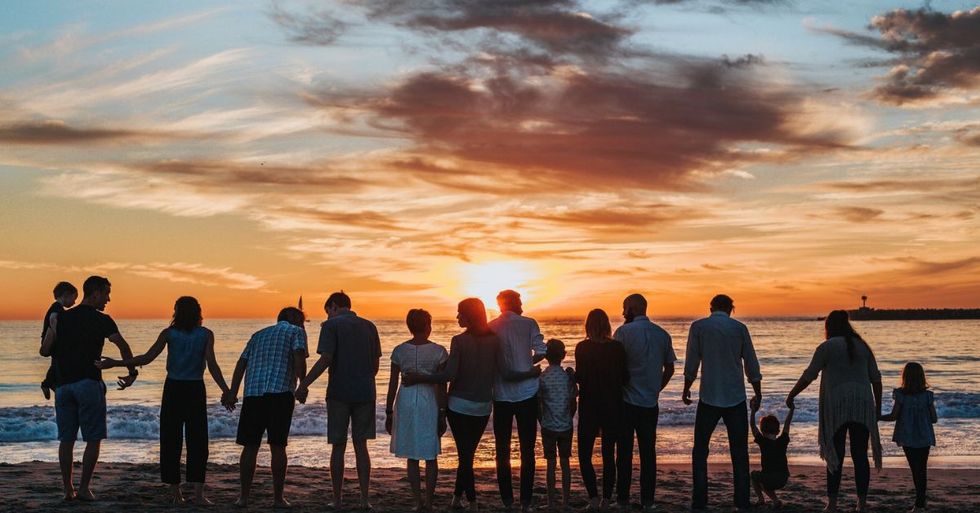 Divorce, cheating, family disputes. All of those ingredients can lead to a bunch of not so fantastic family vacations. Once dynamics shift, everyone, due to many possible circumstances, everyone has to adjust. And adjusting, can be very dramatic. Case in point… Redditor falcone781 wanted to discuss their story for some feedback. So naturally they came […]
More
I can't stand Adam Sandler films most of the time. They're a little juvenile for me to be honest, not that he hasn't made some comedies I enjoyed (The Wedding Singer and 50 First Dates come to mind).
But Sandler can also turn in an excellent dramatic performance from time to time. Check out Punch-Drunk Love some time. He and Emily Watson have some startling chemistry. More recently, Uncut Gems demonstrated how Sandler can thrive in a film of an even darker nature.
He won significant acclaim for both and is a perfect example of an actor best known for comedies who showed that they also happen to be an excellent dramatic actor.
There are others, of course. We heard more about them after Redditor 40oz2_freedom asked the online community,
"Who is a good comedic actor that ended up being a great dramatic actor?"
John Goodman
"John Goodman. His performance in 10 Cloverfield Lane was nothing short of perfection. The look of pure evil in his eyes when he killed that guy was horror at it's finest."
toothfixingfiend
John Goodman is on fire in this film. An unnerving film and probably the sleeper hit of 2016.
Bob Odenkirk
"Bob Odenkirk. He seems kinda surprised about it, watching his interviews. But damn he does both well in the same role."
Dangercakes13
He is magnificent. The universe of Breaking Bad and Better Call Saul is magical for his talents.
Olivia Colman
"Olivia Colman. Loved her in Hot Fuzz but was pleasantly surprised by her in The Favourite."
[deleted]
A wonderful and versatile actor. If you really want to see her in one of the most harrowing dramas of the last decade, check her out in Tyrannosaur.
Kurt Russell
"Kurt Russell was a Disney comedy actor for about 10 years until he did a TV movie about a mass shooter then hooked up with John Carpenter."
efs120
He has quite the legacy behind him. It's easy to forget how big of a name he's been for four decades now.
Hugh Laurie
"Hugh Laurie. Went from A bit of Fry and Laurie to Blackadder and then out of nowhere, House MD and then again with Night Manager."
[deleted]
Hugh Laurie is a wonderful actor. How he doesn't have at least a few Emmy Awards is beyond me.
"Woody Harrelson. Great on Cheers and now has had several Oscar nominations."
[deleted]
The People v. Larry Flynt is true art. What a role! His others, including The Messenger and Three Billboards Outside Ebbing, Missouri truly show what he can do.
Tom Hanks
"Tom Hanks, if you remember him from his early career in the early 1980s, he was a talented comedy actor... but no way would I have imagined him doing dramas, let alone starring in them, let alone a string of hits."
[deleted]
Tom Hanks in The Money Pit and Big and Tom Hanks in Philadelphia and Cast Away might as well be two different people!
Jon Hamm
"I gotta go for Jon Hamm on that one. I don't think he has even one line of comic relief in the entirety of Mad Men, but then he's over the top hilarious in stuff like Kimmy Schmidt."
[deleted]
Jon Hamm is a riot. Comparing his work in Bridesmaids to his work in Mad Men shows how dynamic he is a performer.
Robin Williams
"Robin Williams. His performance in One Hour Photo is creepy as hell. Dude was absolutely a phenomenal actor no matter the genre. Insomnia has another great performance of his as well."
[deleted]
Probably the best example. His work in The Fisher King is a masterclass of dramatic acting, to say nothing of One Hour Photo and Good Will Hunting, among others.
Joseph Gordon-Levitt
"Joseph Gordon-Levitt has come a long way from his "3rd Rock from the Sun" days."
macaronsforeveryone
He really has! The same guy who did 3rd Rock from the Sun went on to star in some hard-hitting dramatic films like Manic and Mysterious Skin.
If you haven't seen any of these, you might as well get on them. Trust–you're in for a treat and it's great to see actors show just how far they can take their talents!
Have some suggestions of your own? Tell us more in the comments below!
Want to "know" more?
Sign up for the Knowable newsletter here.
Never miss another big, odd, funny, or heartbreaking moment again.
Keep reading...
Show less