Sometimes people are in the right place at the right time to make a huge difference in someone's life.
Recently, Johnny Mathis was in the right building in Texas at the exact time he needed to be in order to save a dog's life.
The now-viral video, shared by Mathis on Twitter, shows a woman approaching an elevator with her dog, who was roaming about freely on a retractable leash.
When the elevator arrived on the floor, Mathis exited the elevator and had to go out around the dog.
The fluffy orange pomeranian didn't quite make it onto the elevator with his human before the doors closed, trapping the dog outside the elevator as it began to ascend.
This might not have been so bad, but the retractable leash attaching the dog to his human was caught in the elevator doors.
Mathis, who had glanced at the pupper on the way out of the elevator, turned to see what had happened and leapt into action.
He quickly ran back and started trying to undo the leash clasp and free the startled pup.
He eventually had to place himself between the dog and the elevator, using all of his strength to haul on the leash, to get enough slack to undo the clasp
After freeing the doggo, he picks it up.
Y'all I'm shaking!!! I just saved a dog on a leash that didn't make it onto the elevator with the owner before the… https://t.co/JLVkGUV1Tv

— Johnny Mathis (@Johnny Mathis)1575938544.0
Mathis shared a security video of the amazing rescue as well.
Folks were quick to harshly judge the poor pup's human, with many accusing her of being a bad pet parent, but Mathis was quick to shut that down.

Unfortunately this girl is getting backlash about all of this but the elevator was going to the 6th floor because t… https://t.co/DFYF2Z91G4

— Johnny Mathis (@Johnny Mathis)1576127805.0
He was just thankful to be there to help prevent disaster.
This could have been a lot worse but thankfully I could help. I'm glad it ended the way it did, truly. All this att… https://t.co/BEmCkP8Wxv

— Johnny Mathis (@Johnny Mathis)1576127815.0
Twitter users were quick to congratulate Mathis on his quick thinking and actions to save the dog.
@Johnnayyeee @Treenbeann you saved that dog's life 😭 omg

— lil medusaღ (@lil medusaღ)1576013037.0
@Johnnayyeee you should be so proud of yourself for realizing what was about to happen and taking quick action! tho… https://t.co/J4aaofGLcj

— minor league ho (@minor league ho)1576056162.0
@Johnnayyeee You sir are a hero.. https://t.co/HCdsG6P6Ad

— jarrodmcdaniel (@jarrodmcdaniel)1576032258.0
@Johnnayyeee That guy is an angel sent at the right place at the right time

— Selmania94 (@Selmania94)1576110484.0
@Johnnayyeee @highlydefective Not all heroes wear capes https://t.co/tU7E0dFmOm

— j's🐐🐐 (@j's🐐🐐)1576042165.0
@Johnnayyeee Seriously thank you so much for not even hesitating to save that dog 😭

— Kat Kringle 🎄✨ (@Kat Kringle 🎄✨)1576045187.0
Some folks shared similar experiences, either as the rescuer or the panicked dog owner.

@Johnnayyeee I HAVE TO SAVED A LIFE https://t.co/iXRYKqwh7u

— AssEater Extrodinare (@AssEater Extrodinare)1576075675.0
@Johnnayyeee this almost happened to me and my dog we got into the elevator and as soon as the door started closing… https://t.co/mtp1lawgpF

— tabi 🖤 (@tabi 🖤)1576098256.0
Mathis spoke with CNN after the video of his daring rescue went viral.
"There was so much fur, that's why it took me a bit to get that lever off of the collar. And when I did, I let go, you could see that leash just shoot off to the top of the elevator."
Sometimes all that stands in the way of a disaster is some quick thinking and decisive action.
One way to avoid such mishaps in the future is with a carrying bag for your small dog, available here.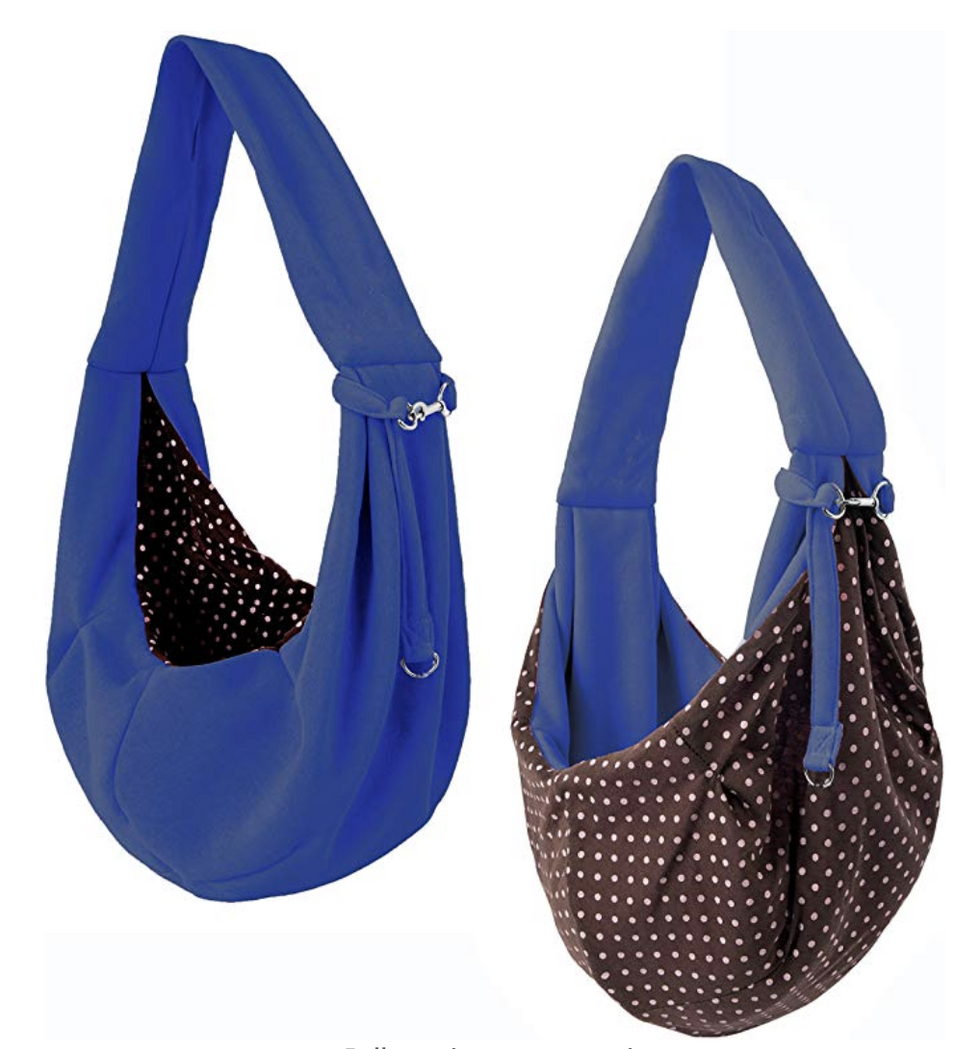 Amazon
Keep reading...
Show less