Yes, doctors are miracle workers, a lot of the time.
But doctors and, all medical personal for that matter, are only human.
They make mistakes. Sometimes their mistakes lead to death or irreparable physical damage to a patient.
Beyond mistakes though, just like any other job or career field, you do have those people that make everyone wonder... "How the HELL did you get this job?"
That shouldn't be a question for a doctor.
Redditor PeaAdministrative874 wanted to hear about how participants in the medical field have made a few mistakes too many, by asking:
"[serious] What is the worst case of malpractice you've ever seen?"
One of my best friends lost her life due to a litany of crappy doctors (thank you Medicaid). Waiting for a kidney can kill you, literally, and so can the doctors helping you look for one.
"McBurney's spot"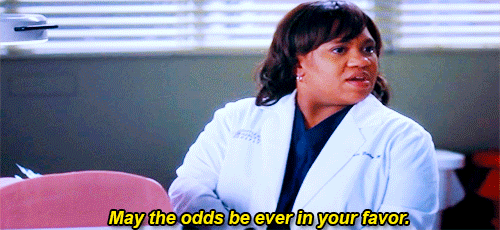 head feels GIF
Giphy
"Had a doc misdiagnose my ruptured appendix. Said it was likely just an upset stomach from an antibiotic. I wasn't really pissed until I learned how simple it is to screen for. Just poke me in the stomach. 'McBurney's spot.'" ~ cmoellering
Quack
"I had a doctor mis-diagnose me with nothing more than a post surgical infection. He was the doctor I saw locally close to my home after my trauma surgery that took place in another city. All he would ever do is double the dose of the anti-biotics I was prescribed."
"Turned out I had a hole in my diaphragm that was allowing my lacerated liver to flood my chest cavity with bile. They drained a liter and half from my chest in the ER. I still remember the sound of the doctor screaming in the ER about "What kind of a quack would release a person in this condition?" ~ Stephenburnett98
"growing pains"
"My doctor told my mother that the pains in my side were just "growing pains." For years, he said this. Well, after sixteen years, my kidney finally gave out. It turns out, the pediatrician who had taken care of me for years had missed a kidney birth defect that should have been found when I was born."
"I spent the first 16 years of my life having pains that were similar to having kidney stones--all the time. I have a rib cage that is deformed because my kidney was so swollen during its formation. If he had even felt my ribcage he would have known this."
"My mom believed him because he was a doctor. None of this was found until I was 16 when the damage was already done. They tried to fix it, but it didn't work. Unfortunately, by the time any of this was realized, my doctor had died, so I didn't have a chance to sue him." ~ Lostyouruckinminds
It really sucked
"My mom had a kidney defect that was never caught because she was born before they were able to detect those things in the womb. her kidney was so messed up that it barely functioned, and paired with a history of alcoholism, the defect wasn't found until she was in the hospital with multi-organ failure from the build up of toxins created by her other kidney failing to do the work of both."
"I was 14 when that happened and she was early 50s. She ended up in end stage renal failure and was dependent on dialysis for the rest of her life because her kidney function was never able to be restored. If the defective kidney had been found earlier they might've been able to save the other. It really sucked." ~ immapizza
Dr. Chris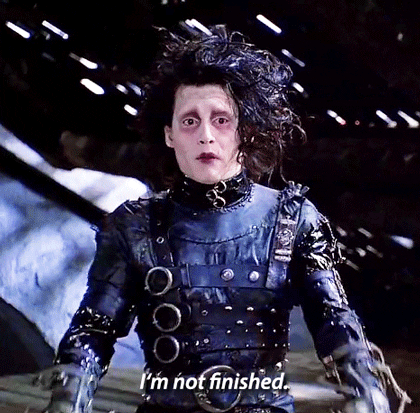 johnny depp edward GIF
Giphy
"Dr. Christopher Duntsch is known as Dr. Death. He used to go on days-long Coke benders, stay up for days, do lines, and cut people open. If you can handle it, look at an X-Ray of his work... looks like Steampunk meets Edwards Scissorhands in terms of surgical quality." ~ -_-_-----_-___
Doctors and medical people in general really should be taking daily field sobriety tests. And mental health checks. We need to know they're performing at their best.
Fallen
"I fell down a flight of stairs after pinching a disc in my lower back which caused me to black out. I had to call my uncle to come help me off the floor & take me to the local urgent care clinic. The doc told me to bend over & touch my toes which I couldn't of course & then diagnosed me as fat."
"I was like "I've been this weight for a while. My body didn't just suddenly decide I was overweight & to stop functioning. I felt a pop in my back which caused me to black out." Nope according to him I just needed to lose weight. I yelled at him all the way back to the waiting room full of patients for being a jerk."
"One of his nurses noticed the bruising on my arm was indicative of a broken arm & suddenly he was taking me seriously. Apparently not noticing your arm is broken because your back pain is overwhelming any other feeling is the indicator that you're actually seriously injured."
"I had my uncle take me to the ER instead where I was diagnosed & treated. Just the arm though, the back took about a year of physical therapy. And all my paperwork had to go back to that doctor since he was the initial treator. I included a lovely drawing to be faxed over with my papers (🖕) as well as message that called him a freaking idiot which made the ER doc laugh." ~ Stefie25
The Hen's teeth
"I went in for a simple hernia repair. The surgeon perforated my bowel in 9 places and sewed me back up. By the morning I was in full septic shock. My kidneys failed, I got piped and a hole opened in my side that connected my bowel to my skin allowing crap to flow out of my body. I spent 10 months in the hospital, mostly NPO with nothing by mouth."
"I lost over 120 pounds. I had multiple surgeries. I had to go to rehab to learn how to walk again. I told the surgeon about my prior bowel resections for Crohn's disease and the internal scaring I had. His exact words, "Complications are as rare as hen's teeth." Oh, and I told him I was on drugs that depressed my immune system. So when the septic shock hit, I didn't respond to antibiotics."
"I got a settlement of $1,000,000. My lawyers took $450,000. My health insurer took $350,000. My ex-wife took the rest. I got run from my job as a senior director after missing that much time and actually got more from the wrongful termination suit than the malpractice suit." ~ Howabouthatnow
Med Mal
"I worked for attorneys. They handled a lot of Med Mal cases. We had one where the doctor just lopped off a leg of a man who was there for a minor kidney stone procedure. Something about medical charts being switched. Guy received a lot of money as you would imagine. There was also one where a doctor left a dirty sponge inside the patient while he sewed her up causing massive infections, which led to death." ~ Reddit
Get the $$$
"A family friend had a minor surgery in the abdomen area, but the cut into his lower intestine and it seeped for way too long. Poor guy almost died. They cleaned it up but they had to remove most of the lower intestine and bowel.
The doctors/surgeons were sued and I hope they got a lot of money from it." ~ ktarzwell
That was the 70s...
"It wasn't considered malpractice at the time, and nothing bad happened afterwards, but: When my mother went in for a tubal ligation, the surgeon decided to remove her perfectly healthy appendix as well, since he was in the area. She was furious, but didn't file a complaint as he was a family friend. This was in the early 70's. Imagine this happening now!" ~ blitzen_13
Oh Lord, please keep me safe and healthy. After reading this, I'm most scared of the doctors than any medical issues.
Want to "know" more?
Sign up for the Knowable newsletter here.
Never miss another big, odd, funny or heartbreaking moment again.

Keep reading...
Show less
It can be heartbreaking to see someone you love not love themselves. But, self esteem is personal and something they need to learn by themselves. Redditor ThrowAway_Window9562 encountered this very issue with his girlfriend. So he turned to the "Am I The A**hole" (AITA) subReddit for moral judgment. He asked: "AITA for telling my gf […]
More
Hospitals are supposed to be places of healing and comfort.

Obviously, this is not always the case, as the ones providing the healing and the comfort are, unfortunately, human.
Reddit user, u/After-Bullfrog5639, wanted to hear about your worst medical time when they asked:
What's your worst experience in a hospital?
Keep reading...
Show less
Growing up, at least in my family, a "doctor" was the most prestigious thing you could aspire to be when you grew up... and then I grew up.
So, if you're a new reader you may not know this but I have a MASSIVE family. Like my dad is one of a double-digit number of siblings. My grandmother on my moms side has even more. And most of them went on to have 5 or 6 children.
A "small family-only party" for us still means hundreds of people.
Obviously with that many people, we have more than a few "Dr." Whoevers - and as a kid I sort of assumed the Doc Squad hung out in mutual respect of their doctory-ness.
Turns out there's totally a doctor pecking order!
Reddit user TheDandy9 asked:
Doctors of Reddit, what is the least respected type of medical doctor within the medical community?
And basically, years worth of family beef just got turned into a Reddit thread. lol.
Don't expect to come out of this article with any real answers, though. This is one of those fights that will never end - so it's best to just enjoy the show.
Boutiques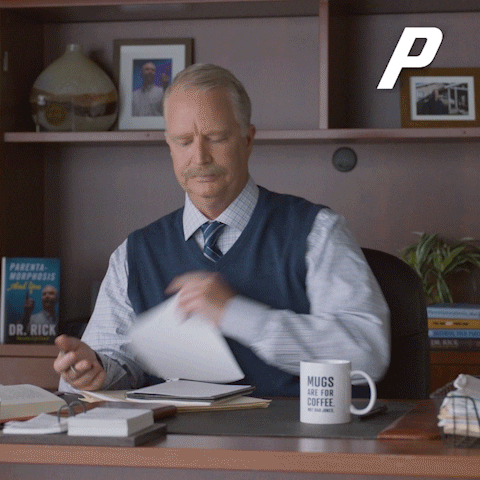 Progressive Insurance Reaction GIF by Progressive
Giphy
"My family doctor changed his practice so that you had to pay $1000 of dollars just to be in his practice, in addition to every visit. His thinking was his practice would be smaller and he could devote more time being proactive and preventative to those special patients."
"We left of course, but when I explained this to one of our specialists, they snorted in disgust and told us 'we call those boutique doctors.' "
"So a boutique doctor for those entitled who could afford it." - TimeTraveler3056
"Avoiding insurance companies is almost the singular reason to do concierge. Once you contract with an insurance company, they own you."
"They tell you how many patients to see, how you can treat them, what meds they can have. And on top of all that, you have to hire an entire staff to do your billing and fill out endless amounts of paperwork"
"AND you know the best part? That same insurance company will negotiate every reimbursement they pay to you and probably won't pay most of what it is billed."
"So more work, higher overhead, less time to spend with the patient and less reimbursement. Sounds like a great deal, right?"
"Doctors hate insurance companies as much as patients do." - Waderriffic
Not What You'd Expect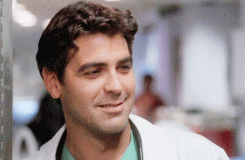 George Clooney Nod GIF
Giphy
"Actually from my experience it's not what you'd expect."
"A lot of specialists hate ER docs because they're jack of all trades so they don't have the in depth knowledge and also they 'create work' for everyone else (ask for consults a lot). It's super unfair. ER docs are just doing their job, treating what they can and getting help where needed. They're first step."
"Another one is orthopedic surgeons, they know a ton about bones and little about medicine outside of bones and are often the butt of jokes for always asking internal medicine to admit patients after procedures."
"From the general public, I'd say family practice often doesn't get much respect, and psych is often disparaged as a 'why the f*ck would you want to do that?' career despite having a LOT of perks for a medical career."
"Now granted, I'm just a medical student in pre-clinical years, so I may get to the hospital and be totally off lol" - rainbowlookingglass
It's Not The Field, It's The Doc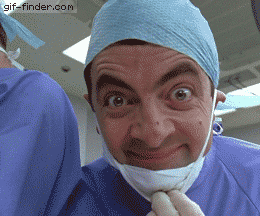 Mr Bean Thumbs Up GIF
Giphy
"Speaking as a person working in the medical field for 35 years, the amount of respect I have for the different physicians/different branches of medicine doesn't actually exist. See, it's not a particular branch of medicine that make a Doc great or a less respected. It is the personal character of the individual."
"I have and still do work with some docs that are brilliant, and other ones that I would not let treat my gerbil." - FreePainter9
"My mom was a surgical RN for over 40 years, 30 of which were in the same hospital. She respected the majority of doctors, nurses, various fields as a whole. Not once did she say one branch was better than another."
"However, when my brother, dad, herself or I needed any type of medical care or surgery, she would make sure who was never allowed near us due to reasons you stated; terrible character and a terrible person." - bitterherpes
Just For Insurance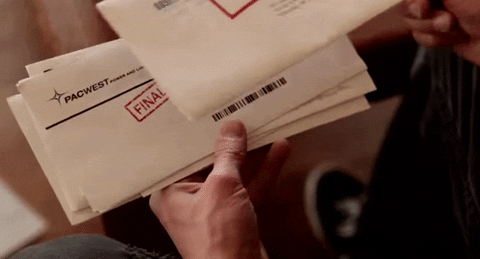 overdue relapse records GIF by Red Fang
Giphy
"When you're trying to get a test, procedure or drug covered by insurance, they sometimes go to clinician review, aka peer-to-peer. So some doctors work for an insurance company and reviews cases with other doctors."
"I'm not sure I can respect those guys. Does anyone ever become a doctor just so they can work for an insurance company?" - cerpintax33
"I don't think that's the end game for any doc, but these days it's the MCO's that dictate your practice and essentially your bottom line. It would be much easier to be the doc reviewing claims and approving or denying them for 200k a year than the struggling new doc trying to make a living and paying their student loan debt." - JohnBoy2978
A Parent's Perspective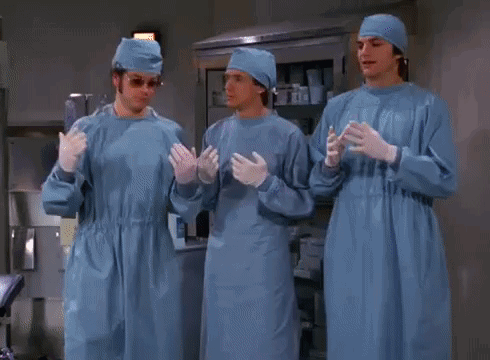 Doctor GIF
Giphy
"My parents are doctors, I left that train a little late, but left it."
"They always said dermatologists are the least respected in terms of knowledge, complexity of field, and technical skill. In terms of just knowledge, many would say general surgeons."
"On the other hand, the most respected (in their opinion) in terms of intellect are general internists, gastroenterologists, nephrologists and endocrinologists. In terms of technical skill, plastic and brain/spinal surgeons and ERCP (therapeutic) capable gastroenterologists." - ahmadove
"Less" Is Not A Thing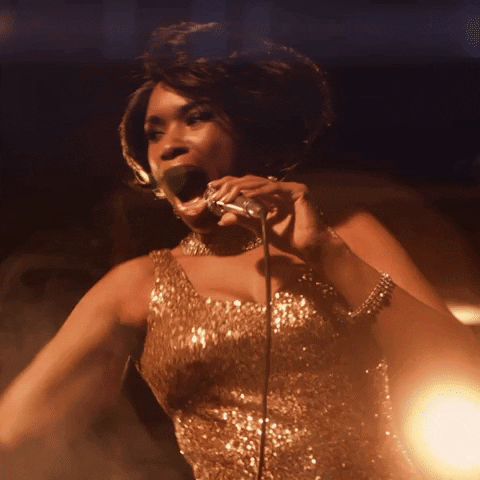 Aretha Franklin GIF by Respect Movie
Giphy
"Depends if you're thinking surgery or non surgery. Probably family practice doctors I would guess may get less, but that's not really a thing."

"I don't think 'least respected' is the right way to put it. I don't think any medical doctors are less respected, but they each are sort of picked on in their own specialty."
"Ortho surgeons are known for being big dumb jocks because they don't do a lot of what people would consider 'real medicine,' but they aren't less respected by any means. Family medicine is the least desirable because they don't have a specialty and see a little bit of everything. Desirable - not respected. They all get respect." - P-A-seaaaaaa
I Get The Annoyance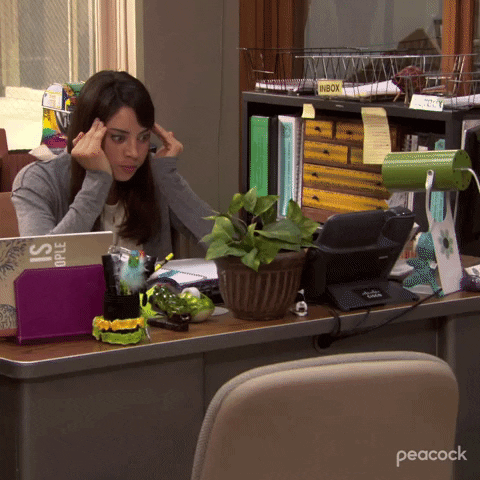 Stressed Season 3 GIF by Parks and Recreation
Giphy
"Family doc here."
"God, it sure seems like we get sh*t on a lot! I mean, I can get the annoyance with some specialists when they get consults, because some family docs are lazy and just pass the buck (type 2 diabetic? Meh, consult to endocrine.)"
"Some either don't know, or care to do the work up necessary to prep for consult (sending to rheum with a vague complaint like arthralgia and not so much as an ANA), and some don't communicate appropriately in their documents what the consult is for (Assessment: Nausea. Plan: Consult to GI.)"
"Those things all bother the hell out of me when I see other family docs doing it, so I can't imagine how upset the specialists must feel."
"However, we have a LOT of goddamn things to juggle and hats to wear, and the specialists have the benefit of saying 'talk to your PCP' whenever it's a topic outside their scope." - Ssutanjoe
Definitely Doing Something Shady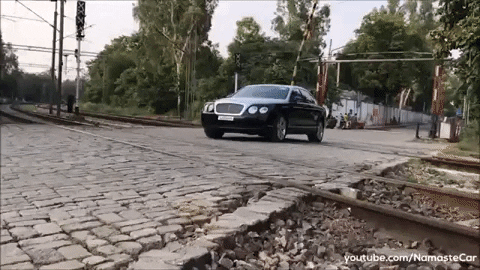 British Tech GIF by Namaste Car
Giphy
"Physician here. Out of actual medical doctors (MD/DO), I think we all pretty much hate the ones who are taking advantage of people."
"The pill pushers - pain management physicians, whose practice consists of a desk and an prescription pad, charging $300 per visit, and handing out monthly prescriptions for 180 dilaudid tablets like candy."
"The other ones are some providers who have what are known as 'risk contracts,' which are basically managed care plans where they are given an allotment of money for each patient in the plan, and the less they spend the more is left over for them to keep."
"These plans are supposedly promote responsible medical spending, but mostly promote greedy doctors doing everything they can to do the absolute bare minimum for their patients. If your specialty is Family Practice but you drive a Bentley, you are definitely doing something shady." - sailphish
Human Soup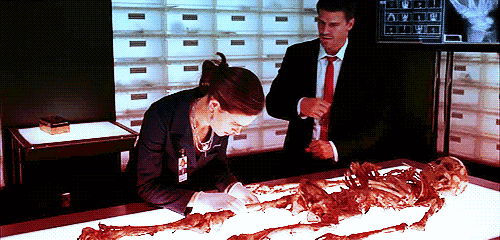 David Boreanaz Forensics GIF by Bones
Giphy
"Nobody's mentioned the doctors who deal with the dead - those the doctors couldn't save."
"Pathologists. Nobody wants to think about them, but they're doctors all the same."
"My husband had worked with a few, and while they still get paid well, they definitely don't get paid like doctors who work on the living. I think they (and their assistants) should he paid triple during decomp season. Human soup season." - HappyHummingbird42
In School...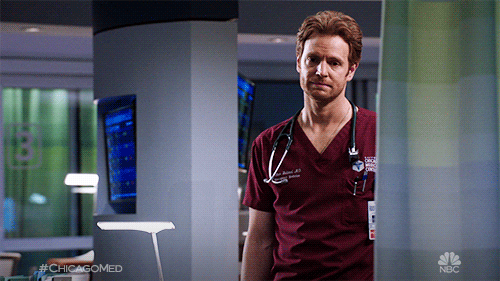 Doctor Goodbye GIF by One Chicago
Giphy
"I'm a 3rd year medical student in the US. In my opinion, the least respected doctors are primary care."
"Hear me out. Family medicine and pediatrics are objectively the least competitive residencies to obtain. In general, the more competitive medical students pursue high paying, exciting fields."
"While many top students may still choose family med, I personally think that doctors in competitive specialties will always have a small downward gaze upon those who chose primary care."
"It's not blatant, but I think it exists. Family med and pediatric doctors probably get the least amount of credit and deserve much, much more." - HighYieldOrSTFU
"In medical school, the least desired specialty was psychiatry. Obviously, there are some very bright and helpful shrinks. But the saying in medical school is that you go into psychiatry to find out what is wrong with you." - ThrowawayRAcallister
Welp, it was nice talking trash about people who have done way more work than most of us ever will, wasn't it? lol.

Keep reading...
Show less
What in the world are people doing with their spare time? Some of us are not treating our bodies like a temple, we're treating it like a garbage dump. I'm nervous to get my ears re-pierced, I can't imagine shoving, anything, in any place of my body just for kicks.
That's why I am fascinated and horrified when I hear stories out of an ER or surgery. I have many friends in the medical field and the things they have witnessed, even "Grey's Anatomy" writers would be baffled.
Do people really not care about death that much? Because I'm terrified. It's why I won't swallow swords or fire. At the very least. Clearly others feel differently.
Redditor u/TheFatDuck_YT wanted to know about the times medical staff has been left speechless by inner body discoveries, by asking:
Surgeons of Reddit, what is the most f**ked up thing seen in someone's body?
There are just somethings insurance doesn't cover, and it really shouldn't. I mean if you're gonna run around shoving things in all sorts of places or swallowing anything off the streets then that really should be out of pocket. Make you think twice.
For Beauty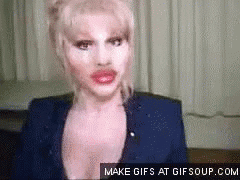 Botox GIF by memecandy
Giphy
"Cement. I work in derma and had a couple of women come with cement injected in their face and didn't know why they couldn't feel their face/ do certain facial expressions. And yes, they wanted a discount dermatologist so they went to Mexico."
On the Cheek
"Neurosurgeon here. Guy came into the hospital with 3 days of headache out of nowhere. Head CT showed a large nail through the anterior skull base (think above the nose, between the forehead). When asked about it he had been using a pneumatic nail gun a couple days before. He remembered a moment when he didn't brace the gun right and it rebounded, hitting him in the face."
"It must have fired a nail when the end hit him in the face and he didn't realize it. He indeed did have a small wound in his cheek that fit with the story. Luckily the nail avoided the large blood vessels and other critical structures in the brain. We had to take him to surgery in order to pull it out. Cutting it out of his brain was weird."
T.M.I
"My dad used to work at a psych ward and a severely schizophrenic man got ahold of a pen and jammed it down his urethra. No one realized until the thing had calcified and he was going into organ failure. My dad doesn't know what happened to him, but I'm sure that must have been one gruesome surgery."
Dr. Psycho
"Obligatory not a surgeon but I read a news article about a surgeon who found someone's initials cauterized into a patients organ. Turns out it was a surgeon who had done a previous surgery and felt the need to leave his mark on a patient. I believe he lost his medical license over it."
Down the Hatch!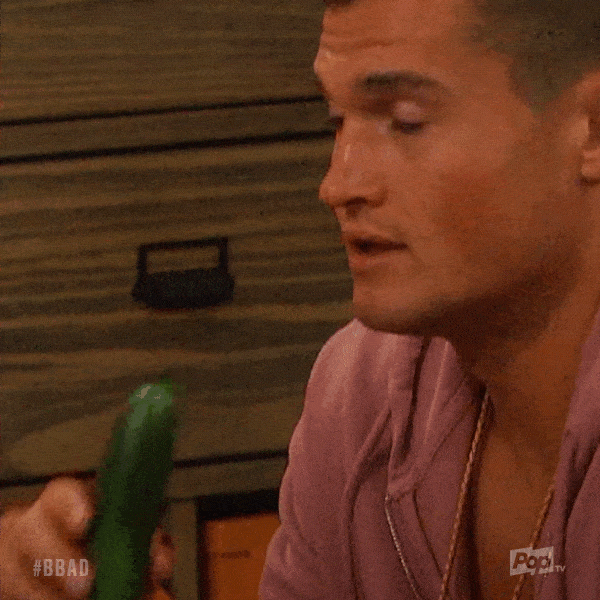 Pop Tv Eating GIF by Big Brother After Dark
Giphy
"Guy had put a cucumber down his throat and it broke off so he couldn't pull it back out. He came in with his wife."
I love cucumbers. Now I may have to avoid them altogether. Although I eat mine in pieces in a salad. I'm a novice I guess. And cauterizing patients? Now that is a Dateline NBC episode we need.
Cough it Up!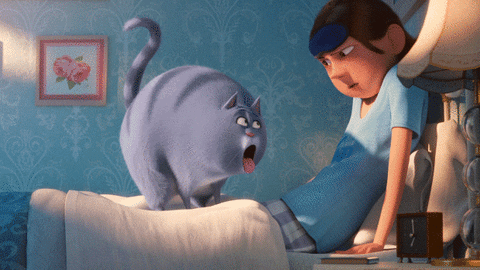 Cat Movie GIF by The Secret Life Of Pets
Giphy
"Bezoar (giant hair ball) in the exact shape of a stomach. Turns out, she worked at a hair salon and was eating OTHER PEOPLE'S HAIR!"
Snooker
"Dentist. We had 2 men come in to reception, one of whom had a snooker ball in his mouth. The man who didn't explained that they'd been at the snooker club down the road and his friend bet someone £50 that he could fit a snooker ball in his mouth. He won the bet then found he couldn't get it out. We had to sedate him and dislocate his jaw to remove it."
Lucky Fool
"Surgeon here. Trauma patient with who fell on steel rebar and it went in one side of the chest and out the other side long ways. Somehow missed his heart, esophagus, major arteries. We removed it with no critical injuries."
"I saw a show where they tested something like that - a guy had slipped and fell on a plant stake that went from the bottom right ribcage, up through the chest and out the left side of his neck."
"I think he even walked into the ER like that, and there was surprisingly little trauma for what looked absolutely horrible."
"The show came to the conclusion that his saving grace was that the stake was dull/not sharp, so it kinda pushed past everything critical without serious damage. Their experiment with a sharpened stake was much more lethal. Definitely one lucky guy."
A+E...
"I used to work in medical sales and one A+E Dr I visited had an 8 ball on his desk (it had a little stand and a glass case). I had to ask - thinking it was a pool competition trophy. It wasn't a pool competition trophy."
- ozzieowl
Don't Tell Me
"My mother in law used to be a scrub nurse and she told us a story about a patient they had in the OR who purposely cut up little bits of a metal coat hanger and barbed them so they couldn't be removed, then proceeded to shove them up his urethra. I can't remember the actual medical term for it but he was one of those people who had a mental health issue and wanted surgeries done so he would constantly do terrible things to himself because they would have to surgically correct them."
Tea or table?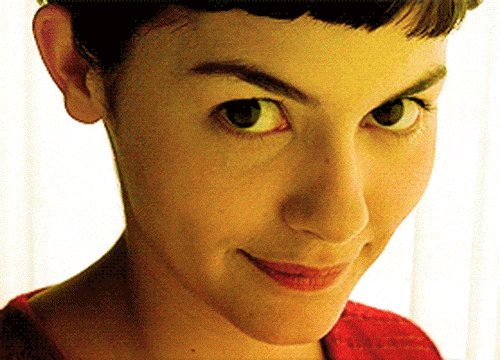 spoon GIF
Giphy
"Not a surgeon. Knew someone who ate spoons. Just swallowed them and had surgery to remove them repeatedly. Batteries too."
Spoons, batteries and hair? Now I've heard it all. And it's more than I needed to know!
Want to "know" more? Never miss another big, odd, funny, or heartbreaking moment again. Sign up for the Knowable newsletter here.
Keep reading...
Show less