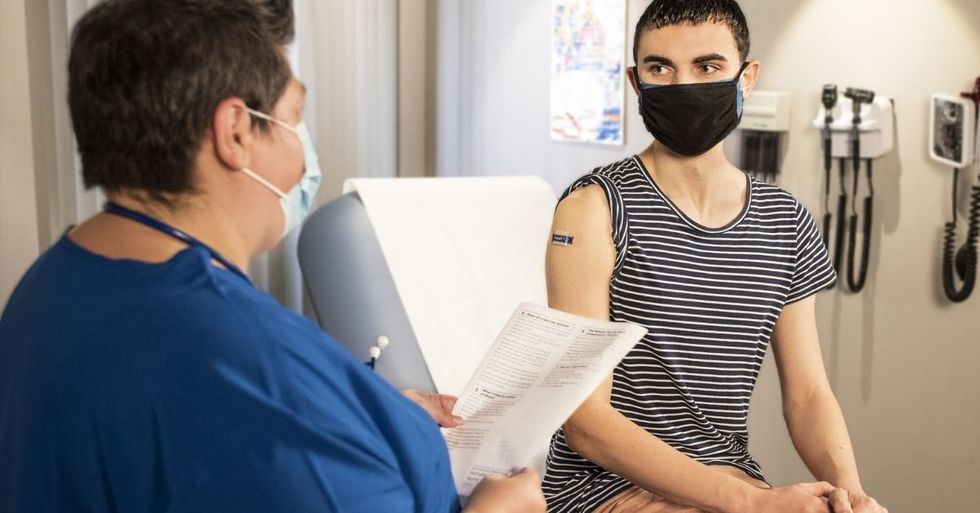 Family is family. And for many, family  has nothing to do with blood. There are so many children in desperate need of a good home that it can come as quite a surprise when others disrespect the situation. Case in point… Redditor whattheactualf**k13 wanted to discuss her story for some feedback. So naturally she came […]
More
Doctors see things on the job that might make the average person's stomach churn. You have to have a strong constitution for this job, especially if you're working in the emergency unit, where anything can happen at any given moment.
Some years ago, I met a doctor who told me about all the things he had to fish out of people's butts because they'd... get things stuck up there. Needless to say, this is burnt into my brain.
We heard more stories after Redditor Naypotato asked the online community,
"Doctors of Reddit, what is the weirdest thing you've seen while at work?"
"But all was well."
"Baby was born in a small village with all her bowels and stomach outside of her body (gastroschisis). Mum wrapped the baby up in a swaddle and mum, dad, and baby walked 8 hours to the nearest hospital."
"Caused quite a ruckus in the emergency department triage counter as they couldn't speak the local language and had to open the swaddle to show the triage nurse what they meant."
"But all was well. Baby survived and went home well."
ConferenceCreative89
Walking eight hours immediately after giving birth? The woman must have been strong as hell.
"I resorted to..."
"450-pound woman bleeding from the belly button, which was obviously a very deep innie. I resorted to a large speculum to visualize then cauterized the bleeding vessel."
DrLaZone
Anyone else ever randomly get worried about your belly button just opening up?
"That night..."
"Mexican doctor here. Got a call from a patient who wanted me to check on his wife since she had been laying in bed all morning. When I arrived I could smell rotten eggs and humidity in the room."
"Open the door and a body lays there, decomposed (probably 2-3 weeks), and the stench was strong because the mattress was all soggy due to the body liquids draining all over flesh. I took the poor old man outside and perform quick exploration, finding his left eye is moving uncontrollably and non-respondent to light."
"We call his family and I give them the news. Turns out he had been an epileptic his whole life but rarely took his treatment accordingly. Most probably he suffered a seizure that made him motor functional, but mentally challenged. One of the saddest cases I've encountered."
"That night I took a long shower, called my parents to tell them I love them. Had to take the dog in bed just for comfort. 3 months passed before I decided to do house visits again. Now I carry a hazmat mask in the car at any moment."
[deleted]
This is such a sad story. No wonder you took the time you needed to recover.
"Medic here. Went to a rural hospital for a clinical day (as opposed to my usual inner city trauma center I work in, which is a different brand of crazy) and we had to get an eyeball out of a woman's vagina."
"Apparently she was getting ready for a fight, and needed to keep her prosthetic eye safe. So obviously the best way to do that is to pop it out and stick it up in nature's pocket. Well it turns out that both the object and its container had enough lube to make it very difficult for her to remove."
Officer_Hotpants
Really never knew what the next sentence was going to be with this one.
"A homeless guy..."
"A homeless guy came in complaining of foot pain. He hadn't taken his boots off for 18 months. Doctor took one off, turned it upside down and a toe fell out."
discostud1515
This is absolutely tragic. There are no words.
"Part of me thinks..."
"Anesthesiologist here."
"Part of me thinks I went into medicine because I'm inherently nosy. Anyway, in my last year of residency, we had this young patient and her husband. She thought she was pregnant, as her periods had stopped and her belly was getting bigger. I don't know why she didn't go and see an OB but....anyway."
"She was at home at a point where she thought she was "8 or 9 months pregnant," felt "something pop" and a sharp pain and thought she was going into labor. Then, her legs went numb and she could no longer walk -she and her husband didn't think that was normal so they checked into our ED."
"She had a huge yolk sac tumor with mets to the spine, liver, and other places and had to go for an emergent spinal decompression given her neurological symptoms. I wasn't the anesthesia resident for that case, but I was the one for her 2nd surgery when they wanted to remove the primary tumor, and resect some of the liver mets."
"Primary tumor was about the size of a basketball. I felt so bad for that young couple, but I still wonder to this day why they didn't get some sort of ultrasound or see an OB."
Biphasal
There's a movement/subculture of "solo/unassisted pregnancy and births." This theory that births and pregnancy are natural and medical intervention is unnecessary. There have, obviously, been some very tragic outcomes.
"Ultimately..."
"Surgery rotation in third year med school: stat call from ER about a guy who had lost a vibrator in his rectum. Physical exam: NAD; palpable vibration noted LLQ abdomen. The vibrator was still on."
"Patient stated the vibrator had been fully charged prior to "use" and would last for hours.Ultimately the attending surgeon wanted to avoid surgery due to the still-on vibrator leading to potential complications."
"The residents made the surgical intern manually pull it out to avoid surgery. Intern ended up getting it out along with a couple of hotel-sized shampoo bottles."
"Patient discharged home from ER in stable and improved condition."
zee4600
That's why adult toys should have a flared base.
"During my internship..."
"During my internship, a person casually shared that he had been drinking sanitizer for past 3 months."
wafflepopup
Sadly, chronic alcoholics are famous for this.
"This is a story..."
"This is a story from my mom who was an RN for decades as a hospice nurse but worked in a small country hospital for several years when she was just starting out. While this story has a little gore in it, the weird thing is at the end."
"One day a farmer came in from the field."
"He was working on a disc tiller and one of the large metal discs fell off onto his head and sliced it open so the grey matter was visible. After he arrived at the ER, they got the guy onto a bed and he was fully conscious and talking. They were waiting for the helicopter to come take him to the "big" hospital that was probably an hour away by ambulance."
"When the chopper arrived, the farmer sat up in bed so they could transfer him to the stretcher and a small piece of brain tissue fell onto the pillow. My mom pointed it out and the doc just picked it up and threw it in the trash can."
"Because it was a small hospital and was rural, the same doctor did all the follow-up for the guy after he got home."
"For the rest of his life he could remember up to New Year's eve 1961 and then New Years day in 1963. All of 1962 was completely erased from his mind as though it had never happened."
"My mom always wondered if 1962 was in that small piece of brain the doctor threw in the can."
jedimasterlenny
"Well, there goes 1962."
Your mother wins this round.
Doctors have to deal with so, so much. Be kind to them. And if you ever enter the field, make sure you have a strong stomach.
Have some stories of your own? Feel free to tell us more in the comments below!
Want to "know" more?

Sign up for the Knowable newsletter here.
Never miss another big, odd, funny, or heartbreaking moment again.
Keep reading...
Show less
WARNING: graphic descriptions of illness and injuries

Doctors and caregivers perform miracles and, when things work in favor of patients, are praised for performing miracles.
Sometimes, however, those miracles have nothing to do with the medical professionals tending to a patient who narrowly escaped death.
Curious to hear from those in the medical field who were absolutely gobsmacked, Redditor Jonah_Boy_03 asked:

"Doctors/Nurses, what was the most 'how the f*ck are you not dead' patient you dealt with?"
These patients suffered horrific accidents but survived long enough to stump the doctors taking care of them.
The Fall
"We were the closest hospital so they brought a civilian in (former AF medic). His safety gear failed and this guy fell 128' from a communications tower. It had rained the night before and he fell into a marshy puddle of high grass, flat on his back; concussion and whiplash. No broken bones but the bruises that covered his body from head to heel were something to behold. He spent a week in the hospital before he could move comfortably."
– prpslydistracted

Skewered
"We had a guy who'd lovingly crafted his own gladius sword and thrown himself on it, piercing the sternum and his heart, but he was alive and conscious and every time his heartbeat the handle of the sword vibrated."
– ComprehensiveBox4297

How He Started Working At The Hospital
"We once received a patient that was bitten by a rattle snake TWICE. He only managed to get to the emergency ward 3 hours after being bitten. Then to make things worst, we only managed to get the correct antivenom flown in 1hr after his arrival. He now works at our hospital as an admin clerk and is healthy as ever."
– TBC-XTC

Road Accident Victim
"During my EM rotation,"
"Guy had a road accident, flesh wounds as deep as his intestines were out, around 40% of his face was scraped off, one eye was out of the socket, the right forearm had ripped off muscles and you could see the bone."
"Now the miracle is that the bleeding somehow had stopped and when I came in, I saw his chest moving and him holding his intestines, I was like, yeah wow this guy is alive."
"We helped him, stitched everything back, the face was reconstructed and now he is alive and well."
– Noligeko

Hitting The Slopes
"My ex boyfriend is a ski instructor. He told me that one day, all the slopes were extremely icy and many people were coming in with injuries. He had fallen badly and returned to the ski lodge. He was checked out and said he felt fine. Fortunately, a paramedic happened to be looking at him when his helmet swung open on the side because it was very badly cracked. They took a nine year old girl with a broken femur off a stretcher and put him on it and took him to the hospital immediately, where they found he had broken his neck and needed immediate surgery. Amazingly, he is mostly fine, except for now having acid reflux for some reason."
– Suspicious_Plantain4

His Smashed Pelvis
"While a student did a clinical placement at a major trauma hospital where they kept a collection of X-rays you never usually see because the injury would typically kill the patient instantly. Most interesting one was a smashed pelvis from a jockey in a horse racing accident. That kind of injury would usually also result in rupture of femoral arteries which means you bleed to death very quickly, but somehow this guy survived and made it to hospital and lived long enough to get xrayed. Don't know if he recovered though."
– cfniva

There doesn't seem to be shortage of any medical mysteries in this day and age.

The "Everything Guy"
"As a lab tech, I had one I dubbed 'Everything Guy.'"
"He was complaining of a sore stomach after coming home from overseas, so got the usual 'what were you doing?' questions."
"He was in West Africa."
"Didn't bother to get anti-malarials."
"No vaccines."
"Admitted to eating bushmeat."
"Also said he thought it was undercooked."
"Drank water from a 'local source.'"
"Turns out this was directly from a river."
"Without filtering it."
"River was apparently badly polluted."

"He basically saw everything you shouldn't do on holiday and used it as a checklist."
– Nemisis_the_2nd

The Diabetic
"I had a patient that was already blind from diabetes, lost some toes, part of a foot. I check the blood sugar and it's 45 (this is canada so your normal range is 4 to 7), check it again, 45. This patient had no symptoms of hyperglycemia. He just took his insulin pen, cranked it, and self injected (home care). Had to wait around a bit to see what would happen but eventually we left, he ended up being totally fine. Most home glucometers don't go past 30. I was with my trainer nurse who was dumbfounded."
– mattttherman
Getting The Last Words Out
"My mom was a critical care nurse and said the freakiest thing she ever went through was having a fifteen minute conversation with a little old lady who had no pulse. As I recall said little old lady passed mid-sentence. Just stopped."
– dscottj

Grown Beyond Expectation
"I was born extremely premature. Parents got told i was going to have major health complications, f'ked up lungs and stunted growth and such. 26 now, 6'1" and extremely fit, basically never been sick . Mum always jokes that if i had of gone full term i wouldve been an Olympian"
– slightlyburntsnags

These patients had no idea of the chaos taking inside their bodies. Fortunately, they sought help at the right time.
The Reason For The Back-Up

"I'm not a doctor or nurse, but the doctor who saw my mom said he had no idea how she was alive."
"Years ago, my mom was having gastrointestinal problems. She had incessant stomach aches and was bound up something awful. After 3 days of not being able to poop, she went to the doctor to get checked out. After a thorough examination, the doctor determined that her gall bladder needed to be removed immediately."
"The next day, after the surgery, my mom comes to and sees the doctor standing over... and he wasn't happy."
"'Your gall bladder was dead,' he said. 'Like, dead dead. In fact, it was completely gangrenous. Had you waited another day to see me, you would've died. Had it ruptured during surgery, you would've died. That was the worst, most stress-inducing surgery I ever had to perform in my 20-year career. No offense, but I hope I never see you again.' And he walked out of the room.
– Boon3hams

OMG
"A friend of mine was feeling crappy for days. He'd go to work, feel exhausted, come home, sleep 13 hours, repeat. Finally he got to feeling so bad he decided to go to the ER. He drove himself, around 3 AM."
"He got out of the car and the security guard said 'OH MY GOD' and ran to get him a wheelchair. ER admissions said 'OH MY GOD' and got the ER doc. ER doc noted my friend was quite yellow. They ordered blood work, when it came back the ER doc didn't believe it and had it done again."
"When the second round came back the doc asked my friend for next of kin information. My friend said 'you can't call my mom, it's 4 AM' and the doc said 'Your kidneys have completely failed. We are going to send you upstairs and give you a pint of blood and an hour of dialysis and we need to know who to call if you still don't make it. You should have been dead a month ago.'"
"He got a kidney from his sister and is still doing well today. Apparently the kidney was as close a match as one can get and he should live an essentially normal lifespan."
– NovaRunner

Temperature Of A Corpse
"Had a patient with an internal temp of 75 f. He was drowsy, but fully alert and oriented. He was found in a river embankment in the middle of winter. He had been lying there overnight before he was found by a dog walker. We didn't believe the equipment when it told us 75 degrees, so we repeated with a rectal thermometer, then a different rectal thermometer, and then a rectal probe attached to the bedside and medi-therm system. They were all consistent and after several hours of heating measures we got their internal temp up to 90 degrees before they went to ICU."
"The second 'how the f*ck are you not dead' patient was a person who had a blood sugar of 1,800. They weren't in a coma. Just a woman who walked in to complain about abdominal pain."
– jujapee

The Discovery In The Spine
"18 years ago I went into the ER to get a cyst lanced open. 3 weeks later I felt pain in my back. I went back to the er and they found nothing. Only did xrays. I felt weak leaving so went home and crashed on my couch. I woke hours later and tried to get up and fell. I went down fast. I called an ambulance and went to the hospital. I sat for 6 hours until finally someone came to check me out. I had a 105.0 fever! They immediately rushed me into a MRI and lo and behold I have MRSA inside my spine. I was rushed into surgery and now live from a wheelchair. T5 to T11 im fused. The doctors said if I waited one more day I wouldn't be here. I did 16 weeks of Vancomycin thru IV. 3 hours twice a day! Im truly lucky to be alive today."
– Particular_Clue_4074
Buried Nail
"We had a patient come in after mowing the lawn. Patient said something was kicked up by the lawn mower and hit him in the head. Didn't think much of it, finished cutting the grass. Still had a headache a few hours later so came to the ER. We CAT scanned his head and there is an entire nail embedded in his brain. He had the tiniest abrasion to his forehead and no neuro deficits. He had no idea. Everyone was absolutely dumbfounded."
– luv_pup88
That "Funny Feeling"
"NAD but my potassium dropped to 1.2 which is very critically low. I was 19 and drove myself to the ER and my complaint was that my chest felt 'funny.' Doctor called for a psych consult for my "anxiety" but ran blood work in the meantime. I knew the second the bloodwork came back and was read because my room was swarmed. Spend the next 8 days in the ICU."
– emani_with_a_plan

Even doctors can't come up with an explanation for everything.
This just goes to show you how complex the human body is and how stubborn it can be if it knows it's not your time to leave this crazy world.

Want to "know" more?
Sign up for the Knowable newsletter here.

Never miss another big, odd, funny or heartbreaking moment again.
Keep reading...
Show less
*The following article contains discussion of suicide/self-harm.
With TV medical dramas like Grey's Anatomy, New Amsterdam, and Chicago Med, viewers may think they've seen all the possible worst-case scenarios of trauma taking place in the ER.
Some may venture further by declaring they've become numb to seeing all the gore.
But on a subconscious level, they may have forgotten what they're witnessing on TV is only pretend, and they'll never be prepared to stomach the horrors witnessed by actual medical professionals.
Curious to hear examples of these, Redditor NOBRAINRAZEMAIN asked:

"ER doctors what's the worst state a person has come in?"
These patients were self-sabotaging.
Ingesting Poison

"Up in Taos, a man ingested an entire container of aluminum phosphide tablets. A couple tablets are meant to be placed into prairie dog holes and then the moisture that accumulates inside the covered up hole triggers a toxic gas."
"The man was taken to the ER... where he was foaming from the mouth, deemed to be a toxic hazard for the entire hospital, moved to a tent outside, where he then died. I was not there, but my spouse was there. The image of what happened that day to that man and to those around him... is haunting."
"edit: typo, clarification about using two tablets at a time, while he ingested the whole container, undoing my typo edit thanks to u/Baud_Olofsson"
– stars537

Tampered Shunt
"EMT here, not a doc, but I've got one that sticks with me."
"New dialysis patient had just gotten his shunt implanted, wasn't comfortable with it, must have been fussing with it, and... it came out. For those that don't know, a dialysis shunt is connected to the brachial artery, just after the aorta, so that it can pump a high volume of blood into the dialysis machine to filter it. With the shunt ripped out though, the heart was basically just pumping blood straight out of the body."
"So by the time we get there this guy is laying next to his couch, just... empty. Pale, cool, he almost looked like wax. You would almost think Dracula had gotten to him, if not for the human body's worth of blood on the floor and walls around him. We tried CPR for the family's sake, but his heart had nothing to pump."
– Arke_19

Decapitation
"My cousin works in the ER; when we lived together, one day she come home telling me about a patient that tried to cut his own head off with a chainsaw."
"They had to sew his tongue onto the remaining tissue of his neck because otherwise it would have died off. Obviously he passed out from the pain before he could get to the vital parts of his neck but I still imagine this to be pretty gruesome."
– NotesForYou

The Job Is Not For The Squeamish
"Former ER security guard here. I've seen a lot, but a few memorable ones: 15-year-old who attempted suicide by sticking his head in a spinning lawnmower blade and basically scalped himself; motorcycle accidents involving not wearing a helmet medflighted in and missing a whole lotta skin; and one I still think about 17 years later - a teenage girl who coded while undergoing back alley cosmetic surgery whose dead body I pulled out of a car out front of the ED."
"The job is great if you're an adrenaline junky but also can be very sad. You need to be able to effectively cope with the stress it involves and not everyone can do that."
– loverofreeses

Horrible accidents resulted in the following:
The Unrestrained Passenger
"ER doc here. 26 year old girl, unrestrained passenger riding with a drunk driver. Her head went into the wind shield and popped the whole wind shield off the car. Her skull was filet'd open from the forehead up, brain completely exposed and falling out of her skull, largely intact but horribly swollen."
"Rest of her face and body was essentially unmarked. She was breathing on her own but not moving purposefully. She got intubated, taken to the operating room. I asked the neurosurgeon what the plan was, and he said 'I'm just gonna cut off the part that's sticking out.'"
"She had a partial lobotomy, skull was left open with the hope the swelling would go down. She was basically brain dead that night and died a week later. Driver was drunk but had a seat belt on. Walked out of the ER that night."
– cxc9001

Worst Way To Go
"Paramedic here. Grossest call? Guy fell down in a hoarder house. Wife was too embarrassed to ask for help. So she fed and 'cleaned him' on the floor. Patient laid on a dirty tile floor for 2 weeks. His right arm was so swollen and covered in maggets, the arm was as large as a leg."
"Removing parts of his clothes so much tissue was already breaking down all over his body. Black and oozing puss. Man spent his last week alive in a nightmare fever dream. I've had more graphic deaths of course but holy sh*t what a miserable way to die."
– Zackeros

What Not To Do In A Motorcycle Accident
"Intestines laying next to them in the stretcher. Don't fall off a motorcycle and land on a guard rail. I guess technically people who arrive dead or in cardiac arrest are in worse shape, but this was the most visually terrible."
– sailphish

Not Driving Drunk Is For The Safety Of Others, Not Just Yourself
"My husband used to work in the ER and one of the saddest stories he's ever told me was about a little girl and her mom getting hit by a drunk driver on their way to Disneyland. The little girl was unharmed and still wearing her Minnie Mouse headband but her mom didn't make it. We both couldn't stop crying and I still think about it from time to time."
– cassdmac

He Had No Idea

"My coworker said he used to work security at the hospital. Guy comes in saying he feels woozy, asks if they have a payphone. He goes over, puts the change in to make a call, and drops dead."
"Apparantly he got shot in the head by a stray bullet and didn't know."
– Crayonalyst
They may have survived but these patients endured harrowing ordeals.
Tractor Accident
"I once saw a four-year-old girl whose head was run over by her dad's tractor by accident. Her and her mother had went out to give him food during harvest after dark. He was ready to get started and they thought she was in the truck. Unfortunately ran over her head. She was still alive. Field trach tube. Just awful. Certain things you can't un-see."
– Timmy24000

When The Scream Was The Worst
"My mom was an ER nurse and she said the worst case she ever had to deal with involved a kid whose parents had backed over them in the driveway. Apparently the toddler had the skin of their face completely pulled off where the tire had basically pinched it off of them. The kid survived, but my mom said she'll never forget the screams of that child."
– Cheezler
Emaciated Man
"Not a doctor, a nurse. A mentally disabled man who was also blind and deaf who lived with relatives. Apparently he lived locked away in the basement and they would just bring him down bread and peanut butter and water to eat and that's all he had eaten for over two years."
"The police were called when the neighbours saw an emaciated bearded old man crawling around the backyard naked and confused. Guy comes in, leg wounds full of maggots, covered in filth, lice in his hair and beard, emaciated and starving."
"I remember receiving him from the emergency department, trying to calm him down because he couldn't see or hear and was mentally disabled. We washed him and cut his hair and deloused him. Do you know how people always complain about the hospital food? I have never seen a patient more appreciative of getting three square meals ever."
"We would signal to him by taking his hand gently and touching it to his mouth that dinner was in front of him and he would get a look on his face like it was the best thing that ever happened in his life. He always ate every last morsel, and we ended up ordering him double portions until he put on a good 40 pounds."
"He was with us for about three months awaiting placement. He went from 90 pounds to 130 pounds in that time. He was actually very sweet. It makes me sick that his family treated him like that. I'm not sure whatever happened to them but I know there was an investigation."
– Joygernaut

Slammed By A Vehicle
"Orthopaedic surgery resident. Spend a lot of time in the ED. The dude who was pushing his girlfriend's car off the freeway at night and got hit from behind may have been the worst I've seen recently. Was alive. Legs were annihilated."
– johnnyscans

A List
"if we don't count dead people... I've had a shot gun wound to the elbow, suicide with a corrosive liquid, hand stuck in meat grinder,..."
– Dr_HanibalLecter
The Animal Wrangler

"Eons ago during my residency, a guy came into the ER complaining of a venomous snake bite. He was also holding onto the very snake that bit him. The snake was still alive and the guy was holding the snake behind its head. He said he'd always been told to 'bring the animal that bit you' for testing. Good times in the rural south!"
– HumawormDoc

Not everyone can work in hospitals as it's not for the squeamish.
But we should be grateful for the fact there are many who aren't squeamish at the sight of blood for the sole reason they are there with the goal of saving someone's life.
Not all heroes wear capes. Some wear scrubs.

Want to "know" more?
Sign up for the Knowable newsletter here.

Never miss another big, odd, funny or heartbreaking moment again.
If you or someone you know is struggling, you can contact the National Suicide Prevention Lifeline at 1-800-273-TALK (8255).
To find help outside the United States, the International Association for Suicide Prevention has resources available at https://www.iasp.info/resources/Crisis_Centres/
Keep reading...
Show less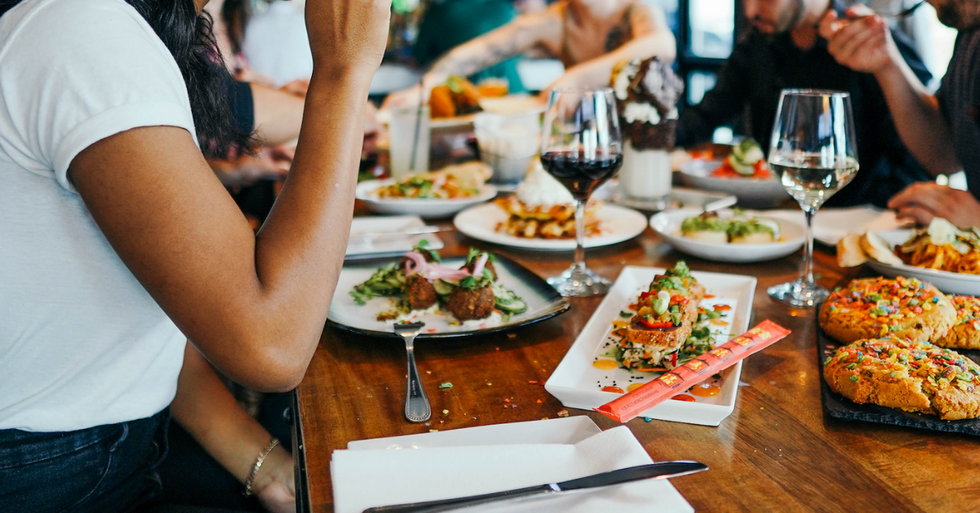 There aren't many worse feelings than being the odd one out. Whether it's because you're the only singleton in a group full of couples, having a job which pays considerably less than everyone else, or have a seemingly less impressive career or upbringing, there are several situations leading to a potential rise in insecurities. Such […]
More