Ever since the global pandemic hit in March 2020, we found ourselves becoming a bit more cognizant of protecting ourselves from contagious diseases.
Sadly, masks, face shields, and hand sanitizer can't protect us from everything.
Some diseases are simply in our DNA and will begin wreaking havoc on our bodies without any sort of warning.
Many of these diseases come with symptoms that we'd only thought could be found in horror movies.
Redditor Guilty_Direction_501was curious to hear from doctors and scientists about the all-time most frightening diseases people can suffer from, leading them to ask:
"Doctors/biologists of Reddit, what is the most terrifying disease you can get?"
They Can't See As Clearly As They Think
"Anton syndrome: maybe not the scariest but definitely still very strange and distressing."
"Essentially you get bilateral visual cortex strokes (with some parietal cortex damage), so you're completely blind."
"But you don't know you're blind."
"These people will swear on their mother's grave that they can see, but then walk straight into a wall."
"Imagine going the rest of your life genuinely believing you can see, despite constantly being told otherwise."- Spiritual-Gap3695·
A Living Statue
"Fibrodysplasia ossificans progressiva."
"Your muscles and tendons slowly turn to bone rendering you immobile, in constant pain due to pinched nerves, and unable to speak or eat."
"You basically just become a fully sentient statue that is in constant agony."- ky1esty1e
Too Many To Choose From...
"fibrodysplasia ossificans progressiva."
"Slowly turn into bone."
"Towards the end you have to choose whether you want to be laying down or sitting."
"Fatal insomnia."
"You can either get the generic kind or the random kind."
"Either way you will never sleep again."
"I'm also partial to Ebola and Prion diseases."
"Shout out also to alien hand syndrome, cotard delusion, capgras delusion, visual agnosia, and koro."

"Also, there is a special kind of hell for Alzheimer's and Lewy Body dementia."- TheRealDannySugar
Why You Must Stay Up To Date On Vaccines!
"The extreme clenching of every muscle in your body until your teeth shatter, bones break, and your body constricts itself to death."
"We are constantly reminded of this disease, but with vaccination and modern medicine, people are mostly unaware of how horrible it can be outside of historical and medical texts."
"Tetanus."- Gr4ph0n
It Affects More People Than You Think
'ALS (amyotrophic lateral sclerosis) also known as Lou Gehrig's disease."
"Or any neurodegenerative disease, for that matter."- NuMD97
Thank Goodness For Modern Science

"Despite the fact that we have a vaccine for it, I have been absolutely petrified of diphtheria since reading 'The Cruelest Miles.'"
"Without treatment, the thought of slowly choking to death on mucus membranes covering your lymph nodes... terrifying."- GlowCavern
Manifesting Slowly
"I'm gonna go with prion diseases."
"They can hang out in your body for decades before causing symptoms, have no known treatments, and are very difficult to destroy."
"I'm also personally uncomfortable with the idea of proteins in my body misfolding."
"My nightmare scenario is a CWD becoming transmissible to humans."- Mirrorflute88
'Biologist - prion disease is terrifying."

"They're a kind of protein that is the 'wrong way' ( think mirror image) and other proteins they encounter mimic them."
"So a healthy normal protein encounters an abnormally folded prion and re-folds itself the way the prion is folded."
"This creates a chain reaction and results in neurodegeneration and encephalopathy (holes in the brain)."
"Think mad cow disease (aka, Creutzfeldt-Jakob disease CJD)."
"It is always fatal and is contracted by eating brain/neural tissue)."
"F*cking terrifying."- ticklewhales
The Dreaded C-Word
"Resident doctor here."
"A terrifying type of illness I haven't seen mentioned yet are head and neck cancers in general."
"They tend to have a terrible quality of life they can have due to masses pushing into their airways or esophagus."
"Had a patient not long ago with a kind of throat cancer caused by HPV which led his bottom teeth needing to be removed and not being able to eat solid food."- Reddit
Hang On To Those Memories
"I would say Alzheimer's."
"Imagine forgetting everything and everyone you loved."
"Imagine slowly forgetting how to do things, how to walk, eat, drink and talk."
"Eventually you die because you forget how to breathe."
"To me that's pretty horrifying, and think of the family members who see them going through that!"- InFiniTeDEATH8
No Known Antidote
"I'm not sure if this is considered a disease but I would say radiation poisoning could be the worst."
"Depending on isotope and the level of exposure radiation can do some absolutely twisted sh*t to the human body."- S0M3D1CK
Only One Thing On the Menu For Them...
"Flesh eating is just as f*cked up as all the rest , you never know if its all cut-out or not until it f*cking eats your leg."- gotbetterbro
Trapped In Your Own Body
"Locked-in syndrome."
'You're cognitively there, but you cannot move any part of your body."- Softconcrete579
Talk About Skin Crawling

"Surprised no one has mentioned pemphigus."
"It is extremely rare, but it is it an awful way to go."
"Schwarzschild died of it, you know, the guy that calculated the 'Schwarzschild radius'."
"Yeah, turns out you haven't heard of him for anything else in physics was his early, horrifying demise to pemphigus." -Reddit
Depends On The Circumstances
"Without modern medicine: plague making your blood septic and rotten."
"Without knowledge of what is happening: rabies."
"Without the support of others: alzheimers."- cherrycoloredcheeks
Perhaps the most frightening thing about all these bone-chilling diseases and illnesses?
They could happen to literally anyone.
Aside from picking up a family member who is finally going home or going to experience the birth of a child, most trips to the hospital aren't usually ones to look forward to.
When you're a patient being admitted, chances are, an accident or a bad decision has led you there.
With medical professionals witnessing a garden variety of cases, there must be some cases that surely stuck out in their minds.
Curious to hear examples of these, Redditor insomnia-owl16 asked:
"What is the strangest reason you ended up in a hospital?"
There were things you just don't see coming.
Must've Been Quite The Cough
"I coughed and broke 2 ribs."
– BearJewKnowsBest
Bad Plumbing
"Noticed at some point in my early 20s that fluid leaked out of my belly button."
"Thought it might be a pimple or a small cyst and waited it out, but it was still leaking like two weeks after."
"Went to my GP and he examined it, stuck a q tip in my belly button, smelled it and was like 'in my XY year long career I've maybe seen two or three cases of this in adults... Usually this is diagnosed in infants and it gets fixed then....'"
"What he diagnosed was a 'urachal fistula' a tract between belly button and the... yep, bladder..."
"I had pee dripping out of my belly button... nice."
"He called one of the chief surgeons he knew and is befriended with and got me an exam at the hospital the next day."
"The chief surgeon and multiple residents examed me - they were unsure because this usually doesn't occur in adults. In the end we agreed on surgery, because whatever it is, it needs to be fixed."
"And in the end, it indeed was a urachal fistula..."
"Not a life threatening condition in and of itself, but a risk to nasty infections and a higher risk of cancer long term - also pee dripping out of your belly button, duuhh.."
"Had to have surgery a few years later again, because the fistula reformed (known risk) but since then I haven't had any problems. :)"
– 6800ultra
Gutted
"I dropped a ceramic chef's knife and it bounced off the counter and stabbed me in the stomach. It took longer to convince the medical staff and social worker (I am a disabled veteran) that my SO didn't stab me, than it took to close the wound."
– LordInventus

Things happen, but these could've been preventable.
Expensive Ride

"I got the tip of a Q-Tip stuck in my ear and my roommate at the time went to pull it out with a pair of tweezers and hit a nerve or messed with my equilibrium or something and I passed out. She freaked out and called 911 and I woke up in the ER. Was absolutely fine until a couple weeks later when I got a $2k bill for an ambulance ride that was literally down the block."

– Equivalent-War-2378

Toy Cut
"Lacerated scrotum after getting it stuck in a PEZ dispenser."
– BurlHead
Playing Stupid Games
"Was chasing chickens for no apparent reason and caught my shoulder on a piece of sheet metal. 38 stitches."
– cabllc

Kitchen Hazard
"Cut my wrist on the cutter thing on a box of Saran Wrap. They had a counselor come and make sure I wasn't suicidal. 'No. I was wrapping ham.'"
– Sasquadtch

The body works in mysterious ways.
When The Body Fails
"Had a ct scan… 1 hour later the guy called and told me to go the hospital now. Rock up to the ER with a swelling in my neck, pushing on my jugular vein, vomiting, headaches, severe pain in collar bone neck area. After days of blood test and blood cultures I got a diagnosis of some rare as f'k severe illness called 'Lemierre's syndrome caused by the anaerobic bacterium, fusobacterium necrophorum' and I also had necrotizing fasciitis in my neck from the really bad case of tonsillitis I had 2 weeks prior that spread beyond the infected site. Got straight into the ER, practically no wait in the ER .I ended up with septic shock, Blood pressure was super low. 70/60. never felt a thirst like it. Got 5L of fluids within the first couple hours( mind you I'm only 47kg) I couldn't pass urine, ended up with a catheter. Stayed in hospital for 5 days and left with a PICC line in my arm. Had 4 weeks of intravenous antibiotics 24 hours a day, had to carry and sleep with a little bag to hold my antibiotics. Had a nurse visit me every day for 4 weeks. Worst part about it is I didn't even want to go to the hospital and I thought I'd be fine to just sleep it off. If you feel so sick you feel like you're slowly dying you probably are."
– Low-Promise1628
Intense Cinema
"Saw Mel Gibson's Apocalypto in the theatre. Movie stressed me out soon much i fainted or had a seizure. The date I was with apperently freaked out and she started screaming that Im not breathing. Two solid guys carried me out. Ambulance was called... my date was a doctor lol"
– eduwhat
No wonder why medical dramas on TV have no shortage of ideas when it comes to featuring bizarre cases involving patients.
They're most likely inspired by real-life hospital situations.
Kudos to all the medical staff who've seen it all and still manage not to pass out like yours truly, who gets very light-headed at the sight of blood from a pricked finger.
Yes, I had blood drawn from finger when I was a kid and I passed out.
I eventually woke up in a hospital bed with a bandage wrapped around my head after I apparently fell off the chair and landed on my forehead.
That's one way I was kind of admitted to the hospital. Not a strange reason at all. Just a a really embarrassing one.

Going to the doctor is never fun.
Even if it's just a routine check-up, you still worry.
And when it's bad news, you worry more.
But we should be able to trust good news.
That's why no matter the outcome, second opinions are usually a great idea.
So much can be missed.
Doctors aren't perfect, they're human.
Redditor big-juicy724 wanted to know about the times people needed more medical advice and asked everyone:
"Doctors of reddit, whats your' Thank God they came in for a second opinion' moment?"
I hate to be rude by asking, but when it comes to health... ask for all the help you can get.
Look Closer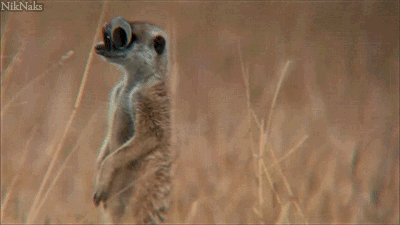 Just For Laughs Reaction GIF
Giphy
"This guy was told he had pink eye."
"He had metal shards in his eye from welding."
Sinai
Gems...
"I've had a couple of gems, but the one that really sticks out in my mind actually happened about a month or so ago."
"A young mother brought in a 6 year old to ER, she was super nice, and apologetic because she thought that she was wasting my time, because she said that her son had started to develop different spots all over his body and she has no idea why."
"My initial first thought was chicken pox, so I had some swords and shields up ready to go for the anti-vaxx debate, but she claimed that she had her son vaccinated at all stages up to that point, and upon closer inspection they were mass of clusters of warts."
"Not uncommon, but because of how rapidly that they were growing, I ordered some blood work to make sure there wasn't an underlying cause as kids immune systems are pretty well equipped to handle that sort of thing. And I'm really glad that she brought him in, because he had a severely low white blood cell count which revealed a primary immune deficiency disease."
RiotResponse
"wooshing"
"This is my second story to post here but a great story no less. Mid 30's man walks into my office with what looks like a black eye and a broken blood vessel in the front of his left eye. He went to his primary and it was simply assumed that he got punched or hit or something, and he was dismissed."
"He was noted to have high blood pressure, but a script for medicine was written and a follow up in a few months. Gentleman comes in to see me to get another opinion on the matter and I look at him and immediately start the line of questions: How long has it been there, do you have a headache, and when you plug your ears with your fingers do you hear a 'wooshing' sound?"
"He had a cavernous sinus fistula (CCF). I sent him directly to the emergency room with his family of 4 in tow and he was in the OR within an hour of arriving. Saved his eye and possibly his life that day."
"The best news: He was a kitchen guy at my local diner which I frequent and they still treat me like royalty there when I come to eat. They all remember the time I saved one of theirs."
OscarDivine
MRI Ordered
"This is a 'I wish I had gotten a second opinion' story. I had a doctor in high school who was unconcerned when I suddenly developed vertical double vision (which was freaking out everyone in emergency, where I had gone initially) and lost 60lbs for no reason."
"It was only a year or two later when I told him that my arm would fall asleep much faster than normal when I raised it to ask a question in class that he thought there might be something wrong with me."
"MRI ordered. Brain tumour found."
Raygun77
It was Fine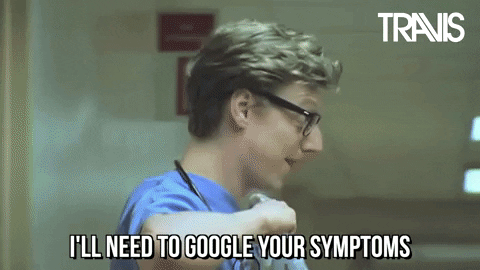 Heart Attack Doctor GIF by Travis
Giphy
"Dermatologist here. I have seen probably 5 instances of 'My other doctor told me it was fine.' That were melanomas."
"A lot of times people don't want a full skin exams. There are lots of perfectly sane reasons for this, time, perceived cost, history of personal trauma. However, I routinely find cancers people don't know they have. Keep this in mind if you see a dermatologist for acne and they recommend you get in a gown."
BoisterousPlay
I always say... exam EVERYTHING!
Hey Nurse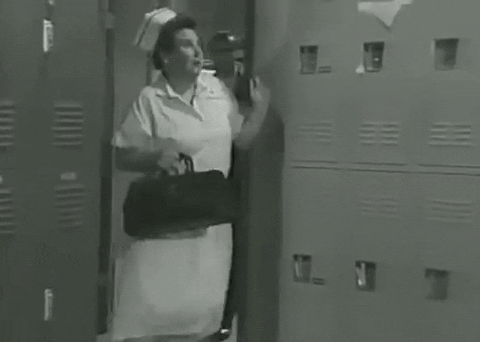 Vintage Nurse GIF
Giphy
"ER nurse here. Had a lady in for simple pneumonia. Her 13 year old son was getting bored, so I showed him some equipment. I connected a simple heart monitor to him and discovered he was in a complete heart block. I printed a strip and showed it to the doc. Hmmm... We suddenly and unexpectedly got a cardiac patient."
markko79
Bad Bacteria
"My grandmother had her hip replaced, but the hip always hurt to her. She waited a year, hoping it would go away but it never did, she asked multiple doctors and did multiple x-rays but doctors said the replaced hip was fine. We finally made her go to a private clinic in my hometown, and the doctor saw that the replaced hip was fine and dandy, but the bone around it looked like it was a tad bit eaten by bacteria."
So the new doc did an operation, and there was so much pus in the leg it was insane. If my grandmother waited any longer, her blood would become infected and she would have died."
"Thank goodness she went to the clinic."
HitlersWeed
Brain Function
"My Dad (a pediatrician specializing in Neuro issues) was seeing one if his patients at the hospital got dragged into the NICU unexpectedly by a nurse who insisted a baby wasn't well. The attending doc insisted the kid was fine and just tired from a difficult vacuum assist delivery. My Dad could tell the baby wasn't okay and managed to talk the parents into a brain scan."
"The NICU doc insisted my dad was nuts to the parents. Dad was right and the kid had a brain bleed and was rushed to surgery. The baby would have died without the nurse bringing my dad in and the parents listening to him. As is, that extra time almost certainly cost brain function."
REDDIT
Finally Healthy
"One of my sisters friends was diagnosed with cancer at age 10. They were advised to pack up their stuff and move across the country to go to a specialist because they would have to stay there for at least a year. They even had to hire a private plane so she wouldn't get sick on the plane from any passengers."
"Well before they left they got a second opinion saying it was pneumonia. Then they got a third that again said it is was pneumonia. Now several years later she is healthy and never got cancer treatment and has been tested for cancer regularly."
REDDIT
Seriously?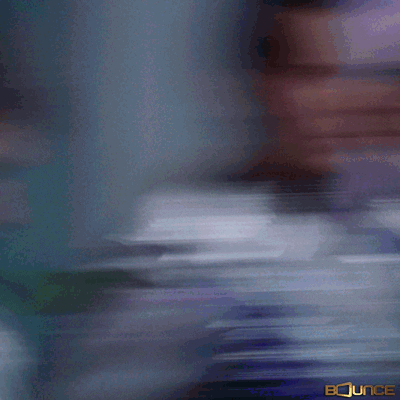 Uh Oh Omg GIF by Bounce
Giphy
"Wife went to ER for pain in her pelvic region. Ultrasound showed a mass, probably an ovarian cyst they said. It will pop in time. Leave it alone."
"Went to the Dr about a week later, had a surgery to pull it out maybe a month later. Did a biopsy on the mass. It was ovarian CANCER. she is now cancer free but wtf."
roger_27
I hate medical issues but consulting a doctor one (and even twice) can help ease the mind or find the proper course of treatment.
Do you have any similar experiences? Let us know in the comments below.
When children are born, parents often say that they can immediately see the resemblance in their infant's face.
Even if they are just a bald, wrinkled mass, parents and grandparents are nonetheless convinced that they see their eyes, nose or smile in their newborn.
Of course, sometimes it's not the resemblance which is easiest to notice, but the lack of it.
Leading fathers in the delivery room to lose their joy almost instantly, wondering if they are, in fact, the father of the child in their wife's arms.
A question to which the answer is sometimes abundantly clear.
Redditor NoTalentAzKlown was curious to hear from doctors and nurses who witnessed these awkward, sometimes heartbreaking situations, leading them to ask:
"Doctors and nurses of Reddit who have delivered babies to mothers who clearly cheated on their husbands, what was that like?"
Did She Really Not Notice The Umbilical Cord?

"We had a very sweet blond haired blue eyed mom and dad along with their entire extended family in the room for a delivery one busy afternoon at work."
"Think aunts, Uncles, cousins, Grandma and Grandpa too."
"The baby is born and as the doctor places her on the mom's chest the first words out of her mouth are 'that's not my baby! That's not my baby!'"
"The baby in question, still attached at the umbilical cord, has beautiful dark curly black hair, and dark skin."
"The nurse looks at her and tells her that this is definitely her baby because 'she's still attached to you' and she, not so quietly, tells the nurse 'There's no way, I never slept with a black man! It's not mine!'."
"The 'father' is standing there silent, not sure what to do."
"A long awkward silence fills the room."
"We clean her and baby up as cheerfully as we can."
"We see the extended family filter out of the room and the 'father' leave to get a cigarette."
"About ten minutes later a tall black guy walks up to our front desk asking how to get to the patient in question's room."- chasesurf
How Many Possibilities Were There?
"I was assisting at a Caesarian when I was a junior doctor."
"The woman's dark skinned partner had been in prison 9 months or so."
"I took the baby immediately upon delivery and announced cheerily 'it's a boy!'
"Her first words were 'Is it black?'"
"Luckily the baby was a mocha color that could have gone either way, and I told her in a mildly confused manner 'Ahhh, it could be?'"- non_sexual_user_name
At Least They Can Laugh About It!

"Okay I am a nurse but this isn't a story about a birth I witnessed, it was my own birth."
"And although my mother definitely didn't cheat, all the midwives were convinced she had."
"And yeah it'll be buried but I think it's a funny story so I'm going to share."
"For background: my mother (J) is white, and had got married young to another white guy (D), actually forced to by my grandparents who were horrified she was living in sin."
"Their relationship petered out and they separated but remained very good friends."
"Then she met my father (A), a black man, and began a relationship with him."
"Mum was still married at the time, neither her nor her husband were in a hurry to get divorced, and he became good friends with Mums new partner (my dad)."
"Mum fell pregnant with me."
"Time moves along."
"She goes into labour and needs to head up to the hospital."
"Dad was working and couldn't make it home in time to get her there, so still being good friends with the husband, she rings him and he comes around to drive her to hospital and decides to hang out until I'm born."
"After an hour or so dad arrives."
"He was freaking out a bit so his best friend (H, also a black guy) drove him because dad didn't trust himself."
"They arrive at the hospital right as mum is ready to deliver."
"The midwives come out to the waiting room to grab the 'husband' to be there when baby is born."
"They knew that mum's actual husband (D) had driven her there so assumed that he was the father of the baby."
"Went and grabbed him and tried to drag him into the delivery room."
"He freaked out and yelled 'No no, I'm not the father, I'm just the husband! The father is Aboriginal!'"
"Dad and H pulled up into the car park as this is happening, and dad leaps out of the car."
"Decides he needs to have a quick smoke to settle his nerves before he goes in."
"His best friend H doesn't smoke, cigarettes but does smoke weed and is pretty stoned, so he walks in ahead."
"Just then the midwives come running back to the waiting room to grab the actual father, and see the only black guy in there."
"Obviously him right?"
"So they take him and suit him up to bring him down to delivery."
"Being pretty stoned, H doesn't question this and just goes along with it."
"The midwives reach the delivery room and shove him inside."
"Mum, legs in stirrups and at the pushing stage goes absolutely ballistic. 'NOT THAT BLACK GUY, HES NOT THE FATHER, GO GET THE OTHER ONE."
"The midwives hustle H out and return him to the waiting room to wait with D. A (my dad) has come inside by now and the midwives marched up to him and said something like 'I hope you're the father this time otherwise I'm going to just give up and she can birth alone'."
"So that's the story about how the hospital went through three different men before they finally got to my actual father."-Trin20k
Denial Only Grows Over Time...
"Consulted a couple who were expecting a baby and were confused about how she had Chlamydia (again)."
"Turns out they both had Chlamydia, both got treated and continued doing their thing."
"She could not get her head round how she had it again if he was the only guy she had slept with."
"He just looked very sheepish as I tried to subtly explain maybe he had caught it from elsewhere and passed it on."
"Took a long time for the penny to drop."
"One of those couples where you realize the kid won't get help with their science homework from their parents."- paramatt999
Oh, Dear...
"Had two women give birth a few days apart on my floor."
"Turns out they actually had the same baby daddy."
"The father of the two newborns got both patients pregnant around the same time."
"It was an interesting day for the social worker!"- LaBestiadeGavaudan
A Very Close Friendship Indeed...
"In high school my gym teacher was married to the biology teacher, who was also really good friends with my math teacher."
"Always saw them chatting and walking together."
"Well the bio teacher got pregnant and when she brought the baby in there was an un-ignorable resemblance to the math teacher."
"Was a big scandal at our relatively small private school."
"One of a few actually."- golden_death
DNA Is Unpredictable
"I know a guy who is fully white, his parents are both white and his younger sister is black."
"I always assumed she was adopted and one day when I mentioned it, he looked at me weirdly and was like no dude that's my full blood sister."
"Obviously I didn't believe it, and apparently neither did his dad at the birth."
"But they got the paternity test and she was his daughter."
"Likelihood is they've got some black ancestors far enough back to be forgotten about."
"I also know a dude who has a white Scottish mum, and a black Jamaican dad."
"Dude came out pale white with a ginger afro."
"Genetics were not on his side."- tashhepstir
Needless to say, everyone has a right to feel shocked, betrayed or angry in situations like these.
However, being a parent to a child isn't always dependent on DNA.
In the end of the day, there is no greater bond between a parent and a child than love.
Being a doctor comes with many challenges.
Long hours, challenging surgeries, icky symptoms or injuries.
The most frustrating challenge that all doctors find themselves dealing with, however, might be stubborn patients.
Patients who think they know better than their doctors, despite the fact that they haven't completed medical school or residency.
Or patients who simply don't seem to grasp what their doctors are telling them and constantly return with the same problem.
Often putting themselves in dangerous, possibly fatal, situations, and leading their doctors to wish that all their patients were just ever so slightly more informed.
Redditor assassinmice was curious to learn the one thing doctors wished their patients knew about their bodies and how they work before coming to see them, leading them to ask:
"Doctors of Reddit, what is something that you wish everyone knew about their body?"
Stick To The Dosage!

"This one is more about medication."
"Antibiotics only work against bacteria, they are not some kind of wonder potion that cures anything, and they should not always be given."
"Please please stick to your prescription the doctor gives you."
"Even if you already feel better, don't just stop unless the doctor says you can stop."
"A lot of medication needs to be taken according to the prescription in order for it to be effective, because you build up the doses to an effective level."
"Stopping or not sticking to it really decreases effectivity."- jonneyboy112
Be Honest.
"Tell us what drugs and alcohol you're on."
"We aren't gonna tell the cops."
"We aren't gonna lecture you."
"But it might change the anesthesia I give you."
"Some stuff I give you might kill you."
"If you drink a 30 pack a day, tell me."- CopyX
When To Be Alarmed If There's Blood

"Ejaculating blood happens to most people at least once in their lives and in 99% of cases it resolves without taking any action within a week."
"It doesn't even warrant a doctor visit."
"Peeing blood, for both sexes, is a serious medical emergency and you should immediately go to the ER."
"People think it's the other way around."- StardustDoc
A Diet May Not BE Helping You

"How to eat healthy."
"Just because you're skinny doesn't mean you're healthy."
"Especially the teenagers who I take care of."
"Sometimes I will ask them what's a healthy food your doctor wants you to eat?"
"Rarely do I get a right answer."
"I feel like the internet has so many fad diets, and family members rarely cook, so families don't know basic nutrition facts."- Thornloki256
No Two Bodies Are The Same
"That there is a wide range of 'normal'."
"Don't be embarrassed by your body."
"Having said that, if you are concerned about anything, ask your doctor."
"We have generally heard it all before, and trust me, we have, nearly always, seen it all before."
"Maybe you have something that has been bothering you for ages, but you were too scared or embarrassed to ask about it."
"Just ask! It might be 'nothing' and you have been stressing about it for no reason."
"And if not, then you are at least one step closer to getting it fixed."
"No one can help if they don't know."
"There are no stupid questions, so ask away."
"I'm always amazed when I have been asked about something that has been bothering a patient for years and years, but they were too embarrassed / scared to bring it up."
"Most of the time, it is nothing / a completely normal body function / feature."
"Other times, it is something that should have been discussed right away."
"YOU know your body best."
"So speak up! Don't wait for the doctor to 'ask the right question'."- frangipani_c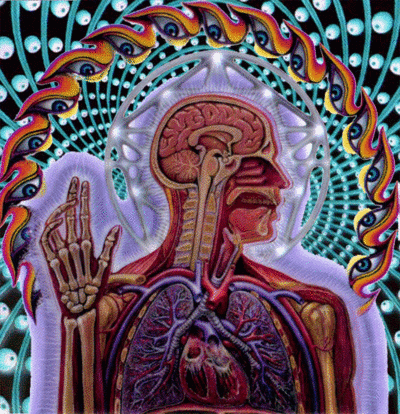 life tripping GIF
Giphy
All In Moderation

"Some people seem to think that if you act healthy for a bit, it'll make up for being a wreck."
"There are so many things wrong with this."
"Just one example, antioxidants are like gas for your car."
"You can store up a certain amount of vitamins, but your tank can only hold so much."
"If you binge and overfill your tank, it doesn't do anything, you excrete it out as waste, and you can't expect to go the next several months without gas just because you tried to overload it before."
"You're going to still need to get gas."
"Same goes for your fruits and veggies."
"Had someone tell me he went vegetarian for a few weeks, which meant he was done for the year."
"He was dead serious."
"Had a patient at risk for heart failure try to insist that if she stayed away from salt entirely for x days/weeks, she should be able to have her fill of McDonald's fries and ramen."
"Had a smoker argue that if he stopped for some time, he should be able to smoke freely for a while."
"With some digging, 'stopping' turned out to mean a couple less cigarettes a day."- bhappyyyy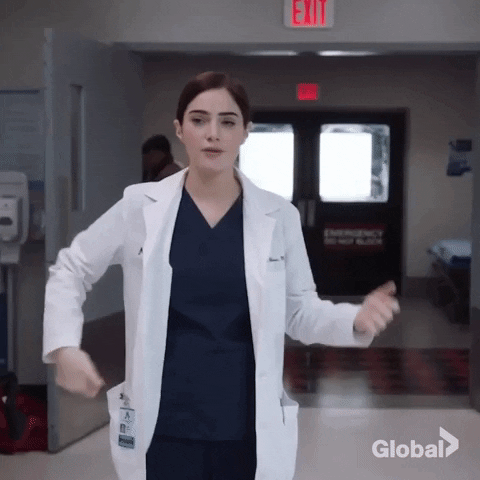 Angry New Amsterdam GIF by Global TV
Giphy
It is very surprising indeed, when patients either ignore or dismiss advice given to them by their doctors.
Particularly as they felt the need to go and see their doctor in the first place.