Doctors are a widely respected group of people. They've attended school for long enough to possess an inspiring amount of knowledge that most of the population does not access at all.
And yet, during a routine checkup, one may wonder exactly why they needed all that school.
While they chat about our social life with a hand on a stethoscope, it's easy enough to be lulled into assuming the professional is actually, dare we say, easy?
But those are the mundane moments. Unfortunately, there are other moments that absolutely demand all of that knowledge.
And those are the truly scary times when doctors become the most important people in the world, bar none.
Redditor YeetMasterChroma asked:
"Doctors and Surgeons of Reddit, what was your 'this just got even worse' moment with your patient/s?"
Keep reading...
Show less
I could never be a doctor, it's just too disgusting. And that's just the every day to day of it all.
I couldn't imagine all the extras, like finding things in patients that are off the wall crazy.
Like what in the world are people putting in their bodies? That's why there are warning labels on just about everything.
I use to think some warnings were an overkill, but clearly I was mistaken. Brace yourselves kids, the body is full of surprises.
Redditor u/sleeplessegg1 wanted doctors out there to share with us about some "odd" discoveries by asking:
Doctors of Reddit, what was the weirdest thing you even seen in someone's body?
I've heard wild stories from my friends in the medical field about what has been discovered inside patients, and I tell you, it has depleted most of faith in humanity's brainpower. Keep reading, you'll see why.
Tony is Stuck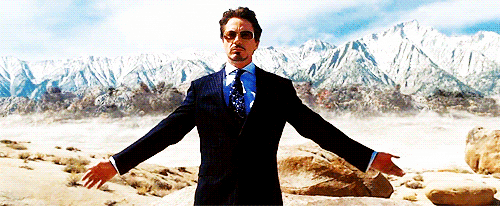 Iron Man GIF
Giphy
"In my emergency medicine rotation, I saw a little boy who had put the headlight from his Lego Iron Man's motorbike up his nose and got it stuck up there."
"I removed it and we had a talk about how Iron Man says that heroes have to be sensible and not put things up their noses. All the while, I was contemplating the multitude of substances that Tony Stark has undoubtedly put up his nose."
Horrible Leftovers
"Coiled up iv tubing in the bladder that was calcified in a big bladder stone. Cambodian patient who had been tortured by khmer rouge years earlier. The tube was used in the torture to fill his bladder to bursting. After he was released they left the tube inside."
The Surgeon
"My father-in-law (FIL) was a Red Cross trauma surgeon during the Vietnam war. One day the locals brought in a villager with a live RPG round sticking out of his side. No one wanted to operate on him. FIL sent the OR staff out of the tent, so it was just him and the patient."
"Then he piled a wall of sandbags with a small opening around the villager, and used surgical tongs to extract the RPG round while sitting on the other side of the sandbags. Then he sewed the guy back up. He was fine. FIL is about 5'2" and so mild mannered. You'd never guess it but he's a secret bada**."
- FNTM_309
A Spork?
"Urologist here. In training we had a repeat ER patient who always came in after sticking things into his bladder. He had previously cut off most of the shaft of his penis and now he could put things in far enough to make it into his bladder. He would stick gauze, pens, and the strangest was probably a plastic spork. He did this so often we stopped taking them out as long as he could urinate."
In the Womb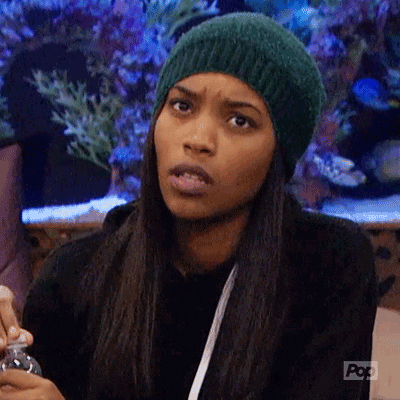 Big Brother Reaction GIF by Big Brother After Dark
Giphy
"Not a doctor but I remember a friend from my teenage years showing me an X-ray of his mother's womb with a pair of sharp scissors in there."
"Apparently when he was born, the doctors had to do a c-section and the surgeon accidentally left some scissors in there and sewed her up. I don't remember how long it took for them to realize it was still in there, but she obviously had to have surgery to get it out."
What in the world? Like, who... how... WHAT?! And none of these stories mention people being drunk, high or crazed. Are people just bored? There are better things to do with your time y'all.
Nailed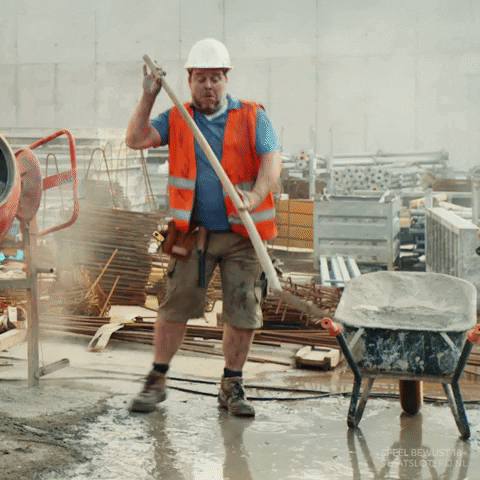 Dance Dancing GIF by Staatsloterij
Giphy
"Obligatory not me, but my sister in law always tells the story of a construction worker who swallowed several long nails. The remarkable part was that he ended up being totally fine, never had any symptoms, and ended up pooping them out."
8 ball from Hell...
"My wife is an RN for the ER and the stories that I've heard are almost unbelievable. Too many alcohol soaked tampons just yesterday. The funniest one though is the homemade sex toys. This guy had somehow drilled holes in billiard balls, ran a string through them and had his girlfriend put them where the sun don't shine."
Civil Air Patrol
"Not a doctor but I was in the medical bay when I was in Civil Air Patrol. We had a guy come in with his wife (both members of CAP). His wife says there has been blood in his underwear she noticed while washing his clothes. He insists he was fine. After separating the 2 and hearing the stories this is what the guy says."
"Don't tell my wife. I've been having an affair and I have an angel with an approximate 12 inch wingspan all the way in my bum. We tried getting it out but we only snapped off one of the wings. It did end in a divorce and the guy had to wear a colostomy bag the rest of his life."
Back to Life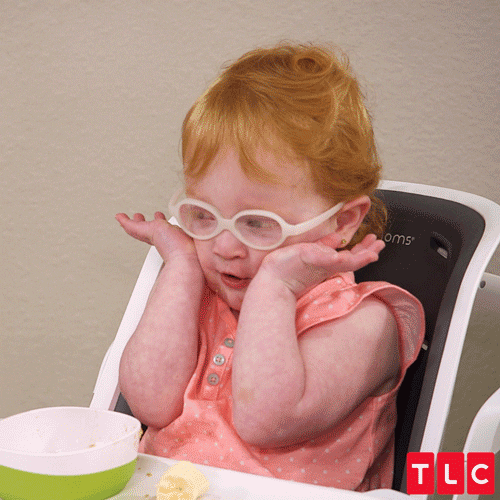 Tired Dont Look GIF by TLC
Giphy
"My mother-in-law was an ER surgeon at one point, and always tells the story of a guy who came in with a budgie stuck up his butt - acted surprised when they identified it, but then cried something terrible when they informed him it was dead and no, they could not bring it back to life."
I give up. And I'm even more thrilled that I didn't go into the medical field. Like people have lost control. Everyone... please don't stick crazy things in your body!!
Want to "know" more? Never miss another big, odd, funny, or heartbreaking moment again. Sign up for the Knowable newsletter here.

Keep reading...
Show less
Reddit has the ability to bring people from all over the world together. This time, Reddit user MrKnowsEverything asked a serious question of the doctors of the world.
MrKnowsEverything posted:
"Doctors of reddit, what is the rarest disease that you've encountered in your career?"
The responses ranged from genetic mutations, to mental disorders, to injury from an accident. Often, leaving doctors with more questions than answer. A few stories end in a miracle, and a few in tragedy.
Some of these tales are gruesome. So, readers beware.
Torso like a water balloon.
Patient admitted for something unrelated starts deteriorating for no discernible reason. Has some mild generalized abdominal pain, but other than that no specific symptoms. However, he keeps worsening to the point where he's barely hemodinamically stable.
On the abdominal contrast CT, there's fluid everywhere. Organs pushed against the abdominal wall. Just one enormous grey puddle from the top of his pelvis to his diaphragm.
And then, at some point, there's a scribble of white pretty much smack dab in the middle of it all (in this context, signifying active bleeding) It was shaped like the world's smallest firework pop, and it was nowhere close any major vessel. Everyone was dumbfounded for a hot minute.
It turned out to be a spontaneous, atraumatic rupture of the cystic artery. No surgeon in the building had ever seen one. Dude underwent embolization and made it out completely unscathed
Blue skin.
Dermatologist here. Some fun ones:
Chromhidrosis, where sweat comes out in different colors. My patient's was blue.
Argyria, a permanent discoloration from silver overdose.
Aquagenic urticaria, an allergy to contact with water.
I had a patient who presented with purple/silver skin. He looked like a smurf and the silver surfer had a baby. However he was in the ER for abdominal pain and was highly offended when I asked him about his skin pigmentation. My first impression from across the room was that he was severely hypoxic and I was amazed he was walking and talking. He made comments that made it appear he was a huge conspiracy theorists so I was suspicious of colloidal silver toxicity. When I asked him about it he shouted angrily "I don't take silver supplements anymore!" After some prying, he said he took them to self treat for a prion disease which he self diagnosed from "the grape juice test" where you spit out grape juice into a Petri dish and "a fungus grows out of it". At this point I'm like yeah this patient is f*cking nuts. I'm pretty sure he listened to too much Alex Jones and as a result permanently died his skin blue, a condition called argyria
Ringing in the ear.
Objective tinnitus- I could lean close to the patient's ear and hear a ringing noise coming out. Central Deafness- patient had an anoxic brain injury and was essentially deaf even though there was nothing wrong with his ears.
To answer some of the questions below: the objective tinnitus was following an ear surgery. The patients middle ear muscles were twitching constantly causing a ringing sound and her eardrum was acting like a speaker so we could hear it outside her head. This does not happen often and I will probably never see it again. I don't know what ended up happening with her but I think the ENT did some revision to try to fix it.
When mom had a stroke she became blind for a couple weeks. However while she was blind her severe deafness went away and she could hear me breathing on the other side of the room. When her vision improved she became deafer again. Her doctor was stumped.
Vanished without a trace.
Gorham's disease aka vanishing skull syndrome. A softball size area of my patient's skull disappeared and left behind a soft spot. she ended up with a plastic plate to protect her brain. Crazy disease.
10 year old boy "pregnant" with his twin.
Fetus-in-fetu. 10 year old boy "pregnant" with his parasitic twin (PT).
Case 10 y.o. boy came in with enlarging abdominal mass and intermittent generalized weakness. Imaging revealed a parasitic "fetus" which was also growing in size. History revealed mass noted 2 years ago which enlarged rapidly the last 3-4 months. Within days of admission, boy's organs begin to fail with no apparent reason. He was healthy and eating well when he was admitted. Family wanted surgical intervention to separate the parasitic twin against surgeons' advice. parasitic twin was basically starving/poisoning the boy to death. Surgeons opened the boy up and found that the boy and parasitic twin share a (stomach, liver, heart, blood vessels - mesodermal organs) basically too complex to operate. The boy passed away after.
This happened to a poor family in a underfunded government hospital in a corruption-infested country. The parasitic twin was donated to the hospital. It had teeth with hairy limbs with the longest curved baby nails. I can't describe it further. It is on display at the Surgeon's Hall.
Believed he was dead.
Walking corpse syndrome - cotard delusion. 17 years in mental health and I've seen it once. The belief that some or all of you is dead. The guy was so certain he was dead he believed he was a zombie.
Persistent genital arousal disorder.
Persistent genital arousal disorder. Having multiple orgasms a day, at any time, without any stimulation; becomes quite bothersome and uncomfortable, limits your daily activities and sleep is interrupted. Over time patients can become very hopeless. It is remarkable the dissonance between the name and the obvious joke, and the tremendous suffering these patients endure.
Two disorders, one genetic mutation.
Geneticist here. I work in a pretty big hospital and we get hard to solve cases from all over the world. Some of the cases are so unique, there is literally no name yet the genetic disorder. So those would be the rarest. But for the sake of this thread, I will discuss something that is not the rarest, but is pretty rare, and one of the most interesting:
Prader Willi or Angelman Sydrome. -these are two extremely different disorders that are both caused by the same exact genetic mutation. The only difference is if the mutation occurred on the paternal chromosome or the maternal chromosome.
If it occurred on the maternal chromosome, you get Angelman Syndrome which typically results in the child being overly happy, laughing all the time with light eyes and hair color, but also severe intellectual and physical disabilities.
If the mutation occurred on the paternal chromosome you get Prader Willi Syndrome, which results in the child having excessive hunger and can literally eat him/herself to death, but with only mild cognitive disability. These kids may go a very long time not getting diagnosed and will become quite obese.
Skin over the eyes.
The rarest I've encountered is KID Syndrome (Keratitis Ichthyosis Deafness). A 5 year old, very sweet, blind girl who literally had rough, thick, opaque skin on the surface of her eyes.
The three words in the name define the 3 primary issues it causes. It causes keratitis which causes the blindness, it causes ichthyosis thus scaly skin, and lastly it causes deafness. The first two words are not adjectives that describe the blindness, it's simply three afflictions caused by a single root cause.
Some advice from an eye doctor
Eye doctor here:
Patient had bilateral acanthamoeba keratitis. Estimated that 0.0004% of contact lens wearers will be diagnosed with this condition in ONE EYE. My patient had it in both!
Acanthamoeba keratitis is a rare parasitic infection of your cornea.
My patient presented after coming back from vacation complaining of a little hazy vision and his eyes feeling a bit off. His cornea looked pristine but I did note a little ocular inflammation. Turns out he had an underlying autoimmune condition (ankylosing spondylitis) known to cause ocular inflammation (uveitis) and recently stopped taking his medication so I thought this was a slam dunk case. When he came back for his follow up, we realized this was not a slam dunk, and we sent him out to a corneal specialist ASAP and now he is back to 20/20 vision in each eye! His case ended up being caused by wearing his contact lenses while swimming in a lake!
Remember don't sleep, shower, or swim with your contact lenses on and make sure to visit your eye doctor for regular check ups :)
If you're feeling a little anxious after reading this list, remember these are all the rarest these doctors have ever seen.
But then again, it did happen to someone!
Want to "know" more? Never miss another big, odd, funny, or heartbreaking moment again. Sign up for the Knowable newsletter here.

Keep reading...
Show less
I use to to believe that I wanted to be a doctor. I really wanted to help save people's lives and I was fantastic at the game of Operation. So I thought that could be perfect. Then one day I fell off my bike and had a pretty hard crash to the ground. The outcome was nothing serious. When I looked down I noticed no skin on my knees, not a ton of blood, but no skin or mutilated skin. No bone or flesh hanging out, no reason to alert 911. I then puked and passed out. It was then I realized... I'm going to let the doctors... doctor and that ain't me.
Redditor
u/Master_Painis
was hoping the medical people reading would share a bit about days in the trenches by asking...
Surgeons of reddit, what was the most fucked up thing you've seen?
I have a feeling all of us should take a deep breath for what we're about to read. And maybe we should have a few shots of something. I get queasy at movies and television shows that take place in a hospital so this should be good.
Behind the Eyes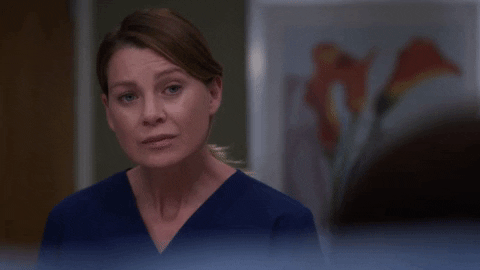 Giphy
The brother of this 60 year old guy tried to pull his eye off. Extraocular muscles were all torn, optic nerve stretched, sclera ruptured... he wasn't successful but it was half way done.
The guy was blind of his other eye.
The damage was unsalvable and we had to remove his previously good eye, due to the risk of infection.
So, he was left completely blind.
When we started to prepare for his discharge, social worker asked where was he going to live. "Back with my brother." "But he blinded you!". "Yeah... he was on drug withdrawal, he didn't mean it. And I have nowhere else to go".
The Sweet Lady
Surgical tech - not a surgeon - but this one still bothers me.
The sweetest, tiniest, elderly lady came in for (almost) total body skin grafts and multiple fractures all over her arms.
She was out for her daily walk in her neighborhood, was attacked by two dogs, and left for dead in a ditch for 4 hours. The people that found her drove by her once and thought she was a dead deer.
The dogs had ripped every article of clothing off of her. On their way back, they stopped because they had a bad feeling about it - thank goodness they did.
She was already so frail - it was like a nightmare. The whole OR was pretty much in tears working on her.
Depression
My friend is an EMT. He had a call one day about a man who needed transport. They show up to find a 500lb+ man who had not moved for months. His neighbors had been bring him food and he had been sitting in his own excrement. The smell was of death and rotting, to the point his partner had to leave and vomit. They called an additional team to assist with transport. He was complaining about some pain on his butt/legs.
When my friend and his partner moved him to check a horde of maggots emerged from his butt and legs. His tissue was necrotizing. They somehow moved this man to hospital with an extra team. He died of blood clotting a few days later.
Probably the worse case of depression my friend has ever seen.
Oh the Humanity
EMT here. I've seen a lot of messed up stuff, but this one was messed up ethically, not just gross. I got to the scene of a hit a run. Already that is messed up. Then we find out that the first people to get to the scene robbed the patient as he was lying on the ground. So this guy, almost dead, now has no shoes or wallet or anything. I was so disgusted by this. Not the patient himself, I've seen worse injuries and he survived, but by the way the people treated the situation. Very messed up.
Wrap it Up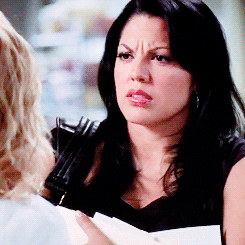 Greys Anatomy Reaction GIF
Giphy
Obviously not a surgeon but the guy going in after me had crushed his hand in a hydraulic press.
He'd wrapped what was left up in a bandage and driven to hospital. Apparently the first nurse to see him in A&E did not appreciate the severity of the injury and had to go for a lie down when they took the bandage off.
I don't have the words. Are there words? I mean how can any of those situations end in survivals. That poor old woman and that eye thing? I can't...
Leftovers...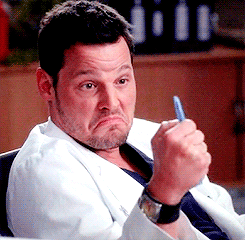 Giphy
My exes father was a surgeon. Worst he found was old surgical equipment. Inside a previously operated patient.
Hanging Legs
Was a workplace injury that I saw where a 19 year old kid ran over to help the boss because he drove over some 2 7/8 tubing we had on location (service rigs). The truck front tires were spinning on it because the tubing kept rolling with the tires In reverse kind of like a those log rider commercials from years back.
Anyways the kid ran over and put his foot on the tubing and the boss floored it in reverse. The kid was knocked over and the tubing rolled up the backside of his leg so his shin bones snapped in half. He made zero sounds until the tubing was lifted off his leg and the pressure was released. He was carried to the truck and taken to hospital.
To make matters worse the DR in the hospital set his leg before they saw the bones were shattered in multiple places so it had to be unset and then taken to another hospital to be surgically repaired. The worst part was his leg was hanging there like a wet sock.
Guys, booze and fireworks don't mix...
EMT. We had to pick up a guy from our main hospital, a level four trauma center, because said hospital wasn't equipped to handle the patient. We were all a little baffled, cuz, like... level four trauma center; they ought to be able to handle damn near anything. The hospital wanted us to take him to another hospital two hours away.
Patient got loaded up, and we found out why. While drunk off his butt on St. Paddy's, he thought Roman candles would be a great idea. He lit one about a foot from his face. As it turned out, the hospital we were transporting him to specialized in eye trauma,
Weirdest thing about this guy who had nearly blown half his face off was that, despite being on a LOT of heavy duty pain killers, he was completely with it and talkative. I rode in the back with him and speculated on theoretical physics for two hours.
Guys, booze and fireworks don't mix.
Roommate Tales
I had a doctor as my roommate for a year and there are two particular cases he told me about and even showed me pictures as proof.
A guy came in as if nothing's wrong, not even panicked or a single care in the world. When the roommate asked what's wrong then he just pulled out his bloody severed finger from his picket and handed it to him. Just casually like it's everyday stuff.
2. One other guy was brought in and said the last thing he remembered was going into the woods with some pot. When he was brought in, his genitals were just gone. It just looked like he's a Ken doll down there. It was pretty much flat there and from the picture it looked like if you were to use a claw to rip at the skin and just rip off the skin, leaving everything else there. The wound itself didn't seem to go deep at all.
Apart from these he did tell me about gypsy people coming in claiming they fell on something when they were obviously stabbed and such. But those two above kinda stuck in my mind as they were accompanied with photos.
Can't Say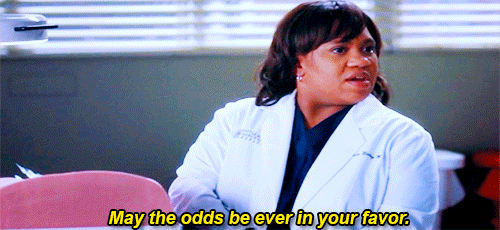 head feels GIF
Giphy
The most screwed up things are tough to mention here because, while lots of bad things happen to people, some of the more truly awful stuff might be able to be identifiable.
I will say that in my career I have seen far too many intentional injuries to children that fill me with such anger that years later they still bother me.
Source: Trauma Surgeon.
I'm so glad I didn't follow my original childhood dream. Those are definitely situations I would not be helpful in. I'd be fainting, crying and swallowing tons of meds to get through a day. Bless you medical people... bless you.
Want to "know" more? Never miss another big, odd, funny, or heartbreaking moment again. Sign up for the Knowable newsletter here.

Keep reading...
Show less
I can't tell you how many times I've sat back and chose not to speak up when medical professionals just started rambling. How dare I speak up. What do I know? I flunked chemistry and got through Geometry with a "D". But a few times there were issues left not discussed and there were problems. Just listen up to some alarming experiences.
Grandma Wins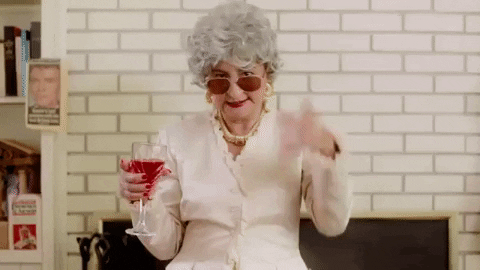 Old Lady Wine GIF by Mattiel
Giphy
Not a doctor, but my grandmother saved my father's eyesight because she didn't listen to their doctor.
As a child, my father had really large eyes, too large. My grandmother was concerned, but the doctor kept brushing it off as normal. That anxiety-ridden woman got her herself and my infant father on a train to SF to get to an eye specialist, against all others advice. My dad was diagnosed with primary congenital* glaucoma and his eyesight was saved. Go grandma!
The Mummy Appendage
When I was a resident, an 80yo female was admitted from the nursing home for confusion. Workup showed some mild UTI and we were giving her antibiotics. The nurse mentioned that her toe looked dark and asked me to look at it. The toe wasn't just dark, it was mummified. It looked like dry beef jerky. I touched it and pieces flaked off. So the patient from a nursing home, had a mummified toe, probably for months, that no one knew about.
The CT Save
Here's my story:
A guy came in to our ICU and was very septic but still talking. He had visited his primary care MD with complaints of a sore throat for a couple of days. Dismissed without any intervention since he didn't appear to have strep throat or the flu. At this point he was having pretty severe abdominal discomfort, so we sent him for a CT scan. As the scan was finishing, he coded and had to be intubated, multi-organ failure, etc.
The CT scan was horrible - he had all kinds of stuff all over his peritoneal cavity.
His wife told us that he had choked on an ice cube the day before he saw his primary care MD. Evidently he swallowed a whole double half-moon shaped ice cube that perforated his esophagus with a HUGE linear 4.25 inch tear, allowing a significant portion of his swallowed food and drinks to get in to his peritoneal cavity instead of his stomach.
To make things worse, he had some reflux that allowed stomach acid to get in there as well (likely while he was sleeping).
Once we realized what was going on, he went for extensive washout and exploratory surgeries to repair the damage to his esophagus and other organs. Thankfully, he made a full recovery, but he was very close to not making it.
Patches
When I was an ER nurse we got an elderly lady in for altered mental status from a nursing home, when we undressed her to put her in a gown and hook her up to the monitor, I noticed no less than 5 fentanyl patches on her, guess I discovered the cause of the AMS.
Use your Words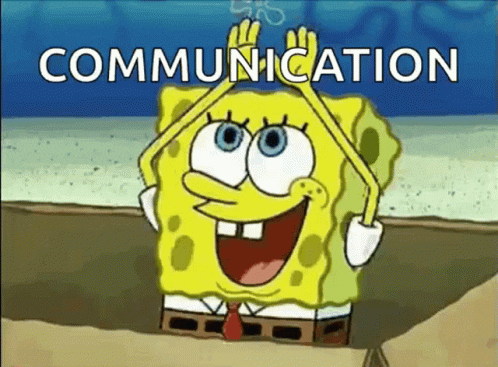 Communication GIF by memecandy
Giphy
Neurologist sent patient to our ED without informing her that imaging showed a glioblastoma assuring her impending death. He didn't overlook the disease, he overlooked the communication.
Lord healthcare is a minefield. If you want to keep living, survival requires communication, and if you can't do it... get an advocate. Clearly I'm not the only one going through this miasma. Wait until to hear the rest...
Mad Cow Realty
During my residency we had this lady in her 60s who was getting progressively more forgetful, just overall declining and getting less and less able to take care of herself. She had been seeing her pcp who diagnosed her with dementia. And she saw a neurologist who agreed. She was not really able to provide an accurate history.
After talking to her family and friends it became apparent that her symptoms were progressing unusually quickly. I remember seeing the point where her new hair growth met her bright red dye and also her grown out nails with hot pink polish thinking, wow, it really wasn't too long ago that she was not only taking care of herself but like, going to get her hair and nails done. The lady in front of me was so far from that.
The neurologist I was training with recognized this, had her admitted and did every test including lumbar puncture. Workup eventually showed Creutzfeld Jakob disease ("mad cow") which there is unfortunately no treatment for. She died a few months later but at least we were able to prepare her family that she would only continue to decline so they could make arrangements. Really sad situation.
After Birth...
I used to work in maternal-fetal medicine, and every single week, we would have women referred to us "because the doctor couldn't see something clearly with the baby and wanted to double check." Nope, they just didn't want to have to be the ones to tell you that your baby had a complex cardiac defect or multiple anomalies indicative of a genetic syndrome or any other of a large number of horrible things that can happen during fetal development. Still pisses me off when I think about how many women waited weeks for more information because their doctors were cowards who couldn't tell them, "There's something seriously wrong here."
"I can't see it quite clearly," didn't sound serious, so the appointment wasn't made with any urgency, and now you're 24 weeks pregnant with a fetus that will not survive infancy, and have no options but to carry to term and hope for a quick and painless death shortly after birth.
bad doctors
I'm not a doctor, but a RN. This happened to me, but isn't nearly as bad as most of the stories on here.
When I was in college, I got to where I couldn't swallow. It started with difficulty swallowing, progressed to me having to swallow bites of food multiple times/regurgitating it, and then got to where all I could swallow was broths and mashed potatoes with no chunks. I went to the doctor multiple times, and was told every time it was acid reflux and part of my anxiety disorder.
I lost 30 pounds (was only 120 when this started) and was just generally miserable.
Finally my grandma was tired of watching me be sick all the time, so she called the GI doctor herself. They said we needed a referral, but she explained the situation and they got me in the next day. Did an endoscopy and my esophagus was 95% occluded at the gastroesophageal sphincter.
For some reason, some of my primary doctors notes ended up in my discharge paperwork (I guess they had to contact her to get my information) and she had told them it was acid reflux and basically I was being over dramatic. She stated she did not recommend them to do the procedure.
Needless to say, I switched doctors. Awful. Was not a fun year.
The Valve...
He put the pacemaker lead in the subclavian artery (and across the aortic valve into the left ventricle). The proper approach is: subclavian vein to right ventricle). And then he didn't notice it for over a year. I saw the patient (a 25 yo woman who didn't need the pacemaker in the first place) when she was in congestive heart failure.

The pacemaker lead had destroyed the valve! A surgeon and I had to do surgery to remove the pacemaker and lead. Then replace the aortic valve! Totally inexcusable. Well, 50% of doctors are below average, but everybody thinks theirs is in the top 10%.

Bitten
Rattlesnake bite. On a 2 year old. Patient and dad out in the fields near a small town that is several hours away from the nearest big city, where I work.
Dad takes the child to the ER in the small town with an obvious snake bite, doctor there says "eh it's ok she probably didn't get envenomated." Doesn't give the patient antivenin, which they had at that hospital, and instead of electing to send the child to us by helicopter, he sent her by ambulance. Several hours later patient shows up to our hospital coding, and ended up dying.
Probably didn't get envenomated?!? What the hell kind of stupid fool idea is that. If a tiny child gets bitten by a rattlesnake, you assume they've been envenomated and you treat them as though that had been. That means antivenin, physiological support, etc. completely absurd.
So what have we learned? Medicine is a collaborative effort. We don't have to know everything, but we have to be vocal. More than one opinion = saving lives. More often than not... YOURS!
Want to "know" more? Never miss another big, odd, funny, or heartbreaking moment again. Sign up for the Knowable newsletter here.
Keep reading...
Show less