Religion is a funny thing. I get having faith, and Lord knows I need all the help and prayer y'all want to muster for me, but some people really just go overboard with what they believe God is going to be peeved at.
There are just some things people take issue with that make them sound like they should be medicated in order to be amongst the sane people.
I promise you cartoons are not evil. Let's discuss...
Redditor u/Yaoi_MakesMe wants to discuss religion and some of its guffaws, by asking:
What is the stupidest thing you've ever seen a religious person call "satanic/demonic"?
I am a lifelong Madonna fan. So I have been hearing about her Godlessness for decades. I mean you roll around on one VMAS floor with a crucifix and people get all hot and bothered. Geesh.
In Lubbock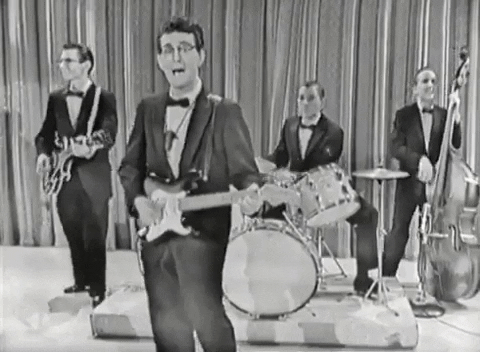 Buddy Holly Crickets GIF by The Ed Sullivan Show
Giphy
"Buddy Holly was said to make "the devil's music" by his own home church in Lubbock that he regularly tithed to still, even after making it big."
Wash Away
"An elderly woman I know was doing her laundry in her apartment building's shared laundry room when two other women who also lived there called her "demonic" and said she "had to have Satan in her" because she was doing her laundry on a Sunday."
Isn't there literally a parable in the Bible where Jesus yells at ppl for taking the whole "can't do anything on Sunday because it's the sabbath!" too literally and points out how archaic, and dumb ppl are for blowing it out of proportion. It's like these ppl don't even read the Bible."
Prince of Lies...
"Well when Pokemon first came out when I was a kid they were hating on it because evolution. Then it was Harry Potter because magic. Both equally idiotic."
"The funny thing is, Christians who studied theology would agree with you. Most churches hold (and in cases such as the Roman Catholic Church, have always held) that miracles can only come from God. Satan is the Prince of Lies explicitly because he holds no power; he can promise you the world but can never deliver. So those claiming that Harry Potter features "real spells" are in fact heretics for claiming that Satan can perform miracles and that God is not all-powerful."
- zoor90
Dragons... oh my!
"Adorable dragons that my Christian brother in law painted and sold at convention, called it devil worship and were concerned for his well being. My sister just pointed them three vendors down and said "by the way, there's an actual witch you can go talk to, please leave."
"Yet some of the best dragons and gargoyles are carved on cathedrals. St. John the Devine in New York City is one of the best."
It's a Bad World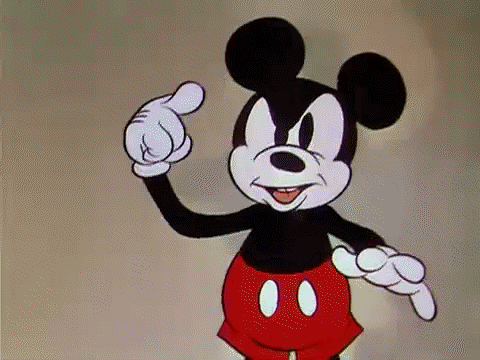 Mickey Mouse Disney GIF
Giphy
"I knew a family who wouldn't let their kids watch Disney movies because they had magic in them, talking animals (witchcraft), etc."
Well, Disney I can see. They have some issues we could break into and chat with our therapists about for centuries. And I'll do my laundry whenever I wish.
Bloodletting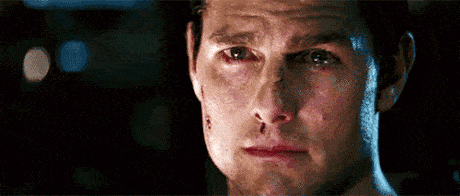 tom cruise crying GIF
Giphy
"Donating plasma, use to donate plasma in college for extra money and some of my friends did it as well but then two of them stopped because their mom said it was being used for satanic rituals."
- JP1426
Damn Frodo
"Lord of the Rings."
"My mom knew someone who claimed they were a "satanism expert" who "worked with the police" who saw me writing myself messages using the elf script in the back, and insisted they were runes and it was occult. For some reason she wanted to keep my message I wrote to myself."
Glorifying Evil
"My mom insisted Buffy the Vampire Slayer was a satanic show that would let demons in the house because it "glorified them" so I wasn't allowed to watch it. This wouldn't have been run-of-the-mill religious nonsense if The Witches of Eastwick wasn't one of her favorite movies. For those of you who haven't seen it, the plot of this movie is basically Jack Nicholson as the devil seducing some witches. We owned it on VHS and she's watched it every few months."
She Bad
"Dora the explorer."
"LOL this is like the most innocent thing of all and they STILL found a way to call it "witchcraft". I watched this show all the time as a kid, I wonder how obnoxiously afraid of everything these parents are that Dora getting magical princess powers and talking to animals is offensive to them XD."
I Agree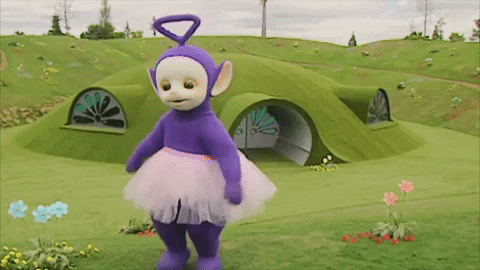 Drag Queen Love GIF by Teletubbies
Giphy
"Teletubbies. Harry Potter. Like literally any scary movie. Monster Energy drinks. Starbucks. I have heard a lot!"
You're "Right"
"Writing with your left hand. I naturally started writing with my left hand as a young child and my mom made me fix it. Whenever she saw me writing, she would put the pencil in my right hand until I could no longer use the left one. It wasn't until I was older that I realized she was doing it because she thought left-handedness was associated with the devil. Now I have sh*tty handwriting."
Teletubbies are minions of the Devil. End of story. The rest... some of you really need to get a grip. I promise you God probably enjoys a good game of D & D now and again.
Want to "know" more? Never miss another big, odd, funny, or heartbreaking moment again. Sign up for the Knowable newsletter here.

Keep reading...
Show less
Growing up in Florida, there was no avoiding Disney.

Most of us went as children, and if you didn't - no need to worry! As soon as you were old enough to start paying attention to job boards, there was Disney hiring "cast members" for just about everything everywhere.
Getting hired comes with some amazing perks, but everyone who has worked there ALSO comes away with some amazing stories. Disney just makes people ... intense... ya know?
Especially if those people are kids.
Reddit user JD-Explosion asked:
Disney Parks cast members of Reddit, what's the strangest thing a child has asked you while on the job?
The thing you gotta love about children is that they're full of all of the passion and enthusiasm of every Disney-phile, but they also have massive imaginations, no real understanding of how the real world works, and zero filter.
It's a perfect storm for shenanigans like these...
Part Of Your World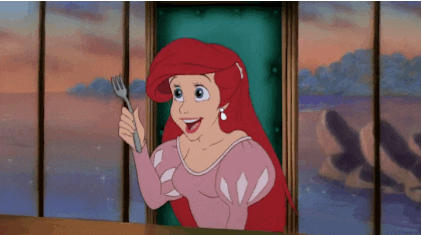 The Little Mermaid Disney GIF
Giphy
" 'Yesterday I went to Disneyland... And I saw the parade... And it was raining during the parade... And everyone was wearing raincoats... And the Little Mermaid was in the parade... And she was wearing a raincoat too... Why?' "
" 'Well, because everyone else was wearing a raincoat. Ariel wanted to wear one too so she could be like everybody else.' --My Castmate friend in the call center that took the call above. " - certnneed
"The point of Ariel's character is that she wanted to be human and do things they do, so the answer fits! That's how the cats members are taught how to think and answer." - Additional_Meeting_2
"She just wants to be part of our wooooorld!" - Nezzee
Probably Busy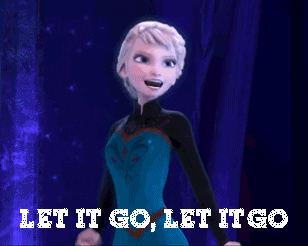 let it go GIF
Giphy
"My daughter was 2-3 when we went to go see Elsa and Anna."
"There was a 4 hour line, of which my daughter would shuffle forward whenever it would move and then lie down and sleep on the floor when it didn't."
"Finally, it was our turn. We walk into the room and there's Elsa and Anna. First question my daughter asks them?"
" 'Do you guys brush your teeth?' "

"Then after the thing was done and we're leaving, my daughter casually tells me that that wasn't really Elsa and Anna, the real ones were probably busy."
"Four. Hours."
"At the time I was beyond belief. I couldn't express my emotions - between anger/rage, incredulity and plain old shell shock."
"I remember walking away thinking about the Serenity Now episode of Seinfeld but looking back on it now, it's something I'll always remember and it makes a great story. So, worth it." - various_necks
The Adults Are Worse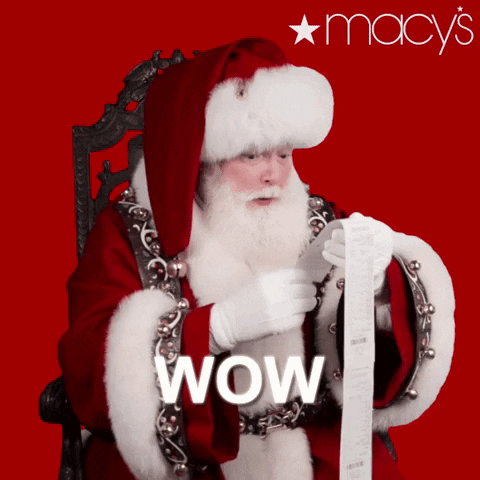 Reaction GIF by Macy's
Giphy
"Kid: 'Where's Hogwarts?' "
"Me: 'Probably about half a day's walk away.' "
"But the adults are always worse. Like this guy:"
"Adult: 'You work during the holidays?' "
"Me: 'Yes.' "
"Adult, muttering as he walks away: 'I don't believe her. It's probably a trick to get tips.' "
"It was during Christmas. He was literally there on Christmas." - sleepytimeHoney
"They Work At Six Flags"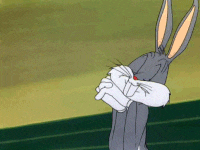 Bugs Bunny Flirt GIF
Giphy
"I started 2 months ago and my job doesn't have much guest interaction. But I did have one kid who kept asking me where characters were."
"He asked where Bugs Bunny and the rest of the Looney Tunes were and I blew his mind when I told them they work at Six Flags with Batman and Superman, not at Disney." - nowhere136
The Best Questions To Ask During A Job Interview | George Takei's Oh Myyy
Wonder What Mickey Thought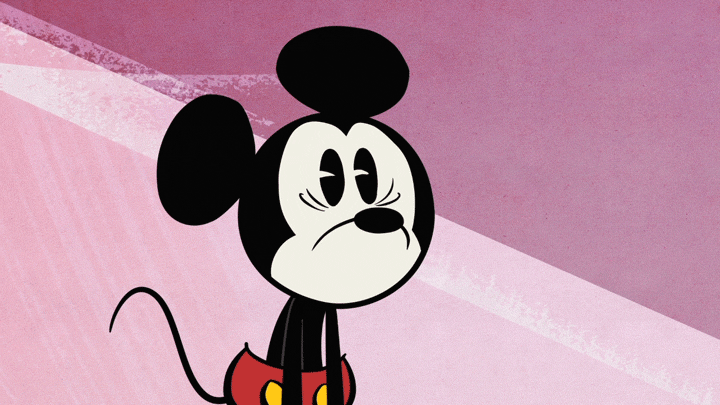 Shocked Disney GIF by Mickey Mouse
Giphy
"When I was around 3 or 4, on a family trip to Disneyworld I drew a picture of my plane crashing on the way to Orlando and my entire family falling to a fiery death."
"Then I gave it to Mickey Mouse. I wonder what the dude inside the costume thought." - analognewb
"I wouldn't be surprised if he still has it, lol." - siel04
"Nothing would make me happier" - analognewb
Goldfishie!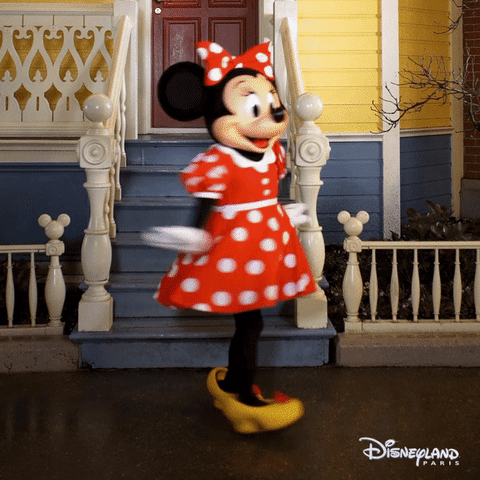 Mickey Mouse Love GIF by Disneyland Paris
Giphy
"Not a Disney park cast member - I am the strange child."
"Went to Disneyland back in 2000 or so, I was about 5 or 6 and my first pet goldfish died shortly before we went on our trip. Went to Minnie's house and got to meet her at the end for pictures."
"I remember there being some cool animatronic goldfish bowl in her house, so I just haaaad to tell her how sad I was that my fish just died and my mom made me flush him down the toilet."
"Of course the actors aren't allowed to talk, so this poor soul playing Minnie had to watch 5 year old me sobbing for my lost pet fishy and wasn't able to say anything. That Minnie mouse actor gave me the most heartfelt, warm, sincere hug I have ever had in my life."
"Shout out to all the Disney park actors who have ever consoled a crying child, I assure you; you made it better." - MyFriendLucifer
A Pirate's Life For Me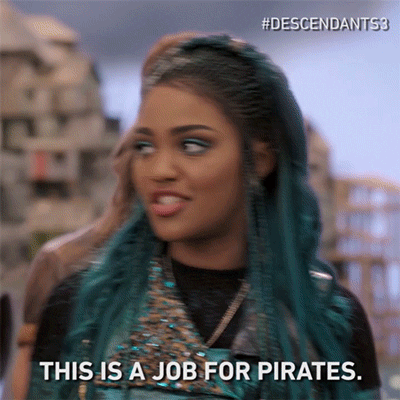 High Five I Got This GIF by Disney Channel
Giphy
"I used to be a pirate that did the pirate makeovers in magic kingdom and I had a little boy probably around 7 in my chair."
"We were talking about how I live on a pirate ship, of course, and what kind of pirate ship he would want to live on."
"He asked very concerned 'how do you take a shower on a pirate ship?' and I said 'we don't!' Then my pirate coworker next to came and smelled my armpit and confirm we absolutely don't."
"Then in return I smelled her armpit to let him know that she also hasn't showered. He didn't ask any more questions after that!" - KinZryry96
Magical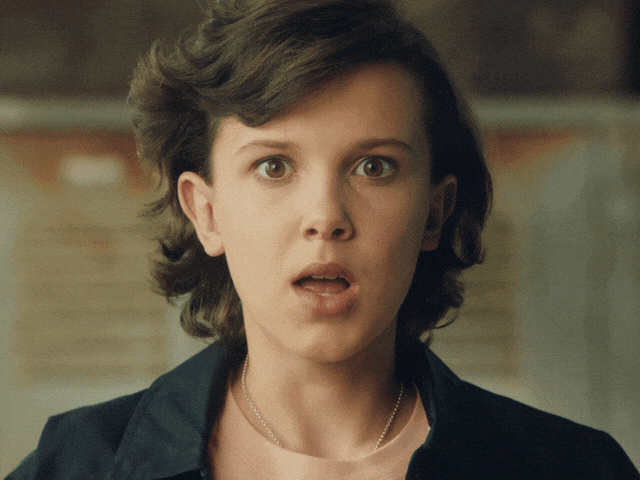 Millie Bobby Brown Reaction GIF by Converse
Giphy
"I worked at Disneyland as a ticket taker/bag checker. Little boy asked me if I was magical because his grandma told him Disneyland was a magical place."
"Had numerous kids rub my skin because, according to their parents, they've never seen a Black person before. People touching you without your permission was one of the worst things about that job."
"My favorite story is this girl was leaving the park and wanted to know how could Mickey just finish Fantasmic but be on Main Street with completely different clothes."
"Her mind was blown, hands on her head just trying to comprehend how could he be in two places at once. I told her that he has a bunch of underground tunnels so he can avoid the crowds and get to the front to say goodbye. She was satisfied with that answer." - pharmrterri
Slow Moving Potato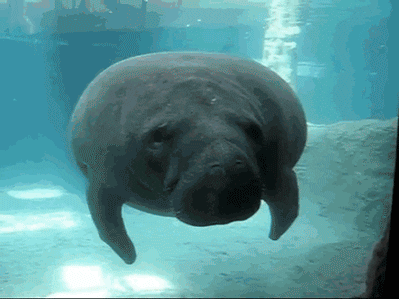 Nose Swimming GIF
Giphy
"I don't work for Disney directly I run a kayaking business that Disney subcontracts for their kayaking trips. The Disney cast members shuttle the guests in a bus to our location about 30 minutes away."
"This happened on an offsite kayaking trip through a natural area. The bonkers question didn't come from a child, but a mother with her 2 kids in tow."
"She asked 'How do they work? Are they animatronic or do you have a remote control?' Talking about the live, wild, manatees"
"She threatened a lawsuit on Disney for endangering her kids... with manatees... The gentlest of sea creatures... Giant slow moving potatoes." - SkoomaSalesAreUp
Yeah ... the most magical place on Earth just keeps serving up the best stories, doesn't it?
Keep reading...
Show less
Disney theme parks are all about what is front-facing.
The magical, curated experience for paying guests is only the tip of an iceberg of hard work, dicey ethics, and a robust corporation with all the policies and economic motivations that you'd expect.
Lucky for us, some Redditors were there to see all that goes on behind the curtain.
And my goodness do they have some stories.
Redditor memezdankton asked:
"Former Disney theme park employees of Reddit, what are some dirty secrets or stories you can tell us about your time there?"
Many people were cast members: princes, princesses, people in giant, fuzzy costumes. Those smiles, plastered there for hours at a time, aren't always legitimate.
Professional Forgery
"My SIL got a the role of Cinderealla at Disneyland Paris."
"She had to practice Cinderella's autograph over and over because although different actresses play her all over the world, the signature of the character has to be identical anywhere it's signed for consistency."
-- jennyrob669
Hand Selected
"You have to be in specific height ranges to play the different characters. Because Mickey's height range is so short he's usually played by a woman. Likewise for Donald, although the most successful and best known Donald that I knew while I worked there was a little person."
"When the princess face characters come backstage they have to take off their dresses so they don't get dirty while they're on break so the princesses are usually walking around in a smock and bloomers if you see them back there. There is some serious cognitive dissonance when you walk back and see Snow White in her bloomers on her phone cursing up a storm."
"People sexually harass the characters super frequently. I was working with Ariel and cast members will always count down before they take a photo so people have time to get into position. I counted down and this teen boy decided to try to rip off one of Ariel's shells."
"I had to open his camera and expose his film so the photo didn't get developed and passed around. I found out later that I was supposed to take it to the Kodak shop to have the film developed and that one removed - but I'd always heard the rumors about ruining the film and nobody really trains you on that so I just went with it. The little a**holes deserved it."
The Show Must Go On
"Worked at Disneyland for almost 5 years. I personally haven't gone to see the 'Disney' doctor for cast members but I know friends who have an heard the doctor doesn't give a sh** about the CM's coming in for injuries."
"The time I was there, photographers and other departments weren't allowed to drink water from the water fountains because we are 'on stage.' It was a big issue the last year I worked there and some of the leads were fighting for umbrellas for photographers. It gets really brutal in Carsland where it's 5x hotter. Almost past out from the heat and dehydration."
A Very Hostile Work Environment
"I had a friend who was a gorgeous red head in her early twenties. She got cast to play Ariel at Disney World. She returned home after a few months saying that they were pressuring her into getting breast implants.
"To quote her (quoting her manager), 'There is no way Ariel has such small boobs.' "
Others discussed the employment policies that are sure to leave you scratching your head. Or calling your union rep.
What Can and Can't Be Shown
"Disneyland first interview papers include a blank outline of a person to indicate where you have tattoos."
"It's referenced if you want to change positions internally, to indicate how said tattoos could be revealed, based on what your new uniform would be."
Playing the Part
"I worked in reservations. They give you a name, that is not your own and you better use it. My name is not Robyn Leigh, but in Disney reservations, it was."
People Break Down The Creepiest Research Holes They've Ever Fallen Down | George Takei's Oh Myyy
Never a Good Sign
"Disney Employees started referring to Disneyland as Mousechwitz due to working conditions."
"Management told them to stop, so they used Duckau instead"
-- WimbleWimble
And others shared the obscure and strange stories that only a Disney employee, with a front row seat to a massive institution, could ever know about.
A Big Loss
"During the construction of Pandora at Animal Kingdom, a very beloved superintendent passed away on the project of an immediate heart attack. Mid-sentence and while opening the door to the construction trailer, George Burke just…died."
"The project was very affected by this. His knowledge of the work that needed to be done was deep and irreplaceable. His laughter and personality was loved by all 1400 workers that were there. A couple years after he passed, we were finishing the project and found the perfect way to pay homage to George. They invited his family to the middle of an active construction site to let them view it."
"George's red hard hat, with the black Nordic Cross on top was attached to the rockwork, in the middle of the flowing river, to the left of the entrance to Flight of Passage, and plastered over. The family, friends, and a few Imagineers, were the only people there. Only we can point out where the hardhat is underneath the plaster, theming, and plants. I revisit the spot everytime I go back to Pandora. :-) Peace!"
Truckin' It Out
"Former cast member from the early 90s. There was a central 'bank' near the Magic Kingdom tunnel entrance where all the park gift shops, restaurants etc would deposit the day's cash. Each day an armored truck would drive into the tunnel to haul away the loot. i can only imagine how much cash they took outta there!"
Under Wraps
"I worked there for 3 months 2 years ago with my gf at the time and anything news worthy that happens there (usually negative) immediately gets shot down by the official page of Disney (Twitter, insta, Facebook etc) they keep everything hush hush."
"Lighting struck a bathroom building and there was a small fire and my gf and I weren't working that day but we were there enjoying the park for free bc we're cast members and she records it and posted it on her Twitter. News media pages were commenting and asking her questions like when, how, what's being done and before she could reply the Disney page said to disregard the video bc it wasn't true and the video is edited and the media pages stopped asking after that."
"She gets called into the office the next day and was super close to losing her job. The reason she didn't was bc of how much seniority she had but she was basically on probation after that."
-- diego2757
It's a list that'll leave your mind wandering a whole lot more if you ever do go to Disney again.
Want to "know" more? Never miss another big, odd, funny, or heartbreaking moment again. Sign up for the Knowable newsletter here.

Keep reading...
Show less
Art is essential way society learns and moves and evolves. Often times people can look to or quote films, books and tv shows that opened their eyes to change and made realize the meaning of empathy, particularly films. But some movies are flat out wreaking havoc on the psyche. I'm looking at you Disney. From Bambi's mother to Ariel giving up her gifts for a man. Some of their "advice" is off the rails. For instance....
Redditor u/WeeklySubject wanted to discuss the times Disney has left the wrong impression by asking.... What's the worst lesson we can learn from a Disney movie?
Want to "know" more? Never miss another big, odd, funny, or heartbreaking moment again. Sign up for the Knowable newsletter here.

Keep reading...
Show less
The Marvel train is charging forward, with the new movies in full swing of development. One of the more interesting ones is The Eternals, a movie about a secret race of superpowered humans.
The movie is also notable as another chance for the MCU to get some proper LGBTQ+ representation.
Actor Haaz Sleiman, who plays one half of the film series' first queer couple, has said the film includes Marvel's first gay kiss.
We caught up with @haazsleiman to chat about the real Rafiq, freaking out @Madonna , bottom empowerment, and… https://t.co/QmVWlypCj0

— NewNowNext (@NewNowNext) 1581690540.0
In an interview with LogoTV's NewNowNext, Sleiman said,

"I'm married to the gay superhero Phastos, played by 'Atlanta's' Brian Tyree Henry, and we represent a gay family and have a child."
Even beyond that, the two characters will share the first gay kiss in a Marvel Cinematic Universe movie.
"Oh, yeah, absolutely, and it's a beautiful, very moving kiss. Everyone cried on set. For me it's very important to show how loving and beautiful a queer family can be."
Which, honestly speaking, is super adorable, but it's also important for representation.
So fans have plenty of reason to be excited
birds of prey, new mutants, AND this too?? US GAYS ARE WINNING RIGHT NOW https://t.co/A6ucq6HqXr https://t.co/sqc4D7b9oO

— paul is trying (@paul is trying) 1581616342.0
@getFANDOM @NewNowNext I am so excited

— Armie fangs (@Armie fangs) 1581620264.0
Marvel introducing a black queer superhero in Eternals is the kind of positive energy that 2020 needed. 👏👏 https://t.co/Zkm03H97XJ

— Christian Hubbard (@Christian Hubbard) 1581617257.0
OMG HYPE LEVELS RAISED TO 1000! Eternals is lowkey trying to displace Tenet and Dune as my most anticipated film o… https://t.co/gPd5MAH8Im

— But why am I so beautiful? (@But why am I so beautiful?) 1581618291.0
But they also have reason to be apprehensive. In over twenty cinematic movies, an unambiguous queer character has yet to have a major role in a MCU movie.

Thor Ragnarok featured Valkyrie, who was written and Tessa Thompson portrayed as bisexual. However the scene which would have confirmed this was left on the cutting room floor.
Avengers Endgame has a cameo from director Joe Russo as a gay man at a group therapy session, mourning the loss of his partner. Which makes the first openly queer character a blink-and-you'll-miss-it scene.
You could say fans have been burned before.
@DiscussingFilm He'll be in a 2 second scene, in the background, behind a tree.

— Calvin Allen (@Calvin Allen) 1581624226.0
@getFANDOM @NewNowNext Watch it'll be in the background and barely noticeable so they can edit it out for foreign a… https://t.co/esChqvHEpC

— Sawyer Sabol (@Sawyer Sabol) 1581619833.0
What this actually means is that they'll be one 2 minute scene at the beginning and one 30 second scene at the end… https://t.co/cdIu2w2O8N

— Jack Sloane (@Jack Sloane) 1581616407.0
@getFANDOM @NewNowNext Can't wait for it to be ambiguous and 'up to the interpretation of the viewer' when it relea… https://t.co/DG1u3JDMB8

— Yeehhhh (@Yeehhhh) 1581628207.0
Disney, the parent company of Marvel Entertainment, has a history of touting their inclusiveness with characters, but then make the scenes so small and inconsequential that they can be cut out and the movie unchanged.
This is done so the movies can be easily edited for release in countries which might have laws against homosexuality. A background lesbian kiss in Star Wars: The Rise of Skywalker was cut in Singapore, and it's believed the reason these scenes are made so small is to allow China to edit them out.
Because of this history, people are debating online if anything will come of this onscreen relationship.
@ndotgdot @Ritterdk1773 @getFANDOM @NewNowNext It might be in a deleted scene.

— Physics Boyt (@Physics Boyt) 1581617820.0
@Collider And now comes the backlash...

— G.A. (@G.A.) 1581962821.0
@GuardiolaAgenda @DanielRPK Middle Eastern either but they will cute the scene in china

— Patrice Étienne (@Patrice Étienne) 1581613484.0
@RazaneMovies @getFANDOM @NewNowNext you're homophobia is not welcomed in this fandom especially when chris evans'… https://t.co/b1jY1pXTzN

— . (@.) 1581619921.0
Whether this film finally includes proper queer representation or not remains to be seen. We'll find out later this year.

The Eternals is set to release November 6, 2020. In addition to Brian Tyree Henry and Haaz Sleiman, it stars Richard Madden, Gemma Chan, Kumail Nanjiani and Angelina Jolie.
Keep reading...
Show less