No two people react the same way to a pungent odor, gratuitous violence in film and television, or unruly, off-putting behavior.
As some people have a fairly high tolerance for gore, aren't bothered by taste and smell, and are so patient that they simply aren't bothered by anyone.
Although, everyone has their limits.
And despite what they might say, there are very few people who don't have one thing which even the very thought of will make them gag, just a little bit.
Redditor Remarkable_Major_872 was curious to hear the things that truly revolt people, leading them to ask:
"What genuinely disgusts you?"
Do They Think It Will Just Vanish?
"People not flushing their poop or pee in public toilets."- Acceptable_Fee_1280
"It was that hard to pull the little lever down?"- Scotsgit73

Always Carry Mints...
"Another person's hot breath in my face."
"For any reason."- MaryEstradaGT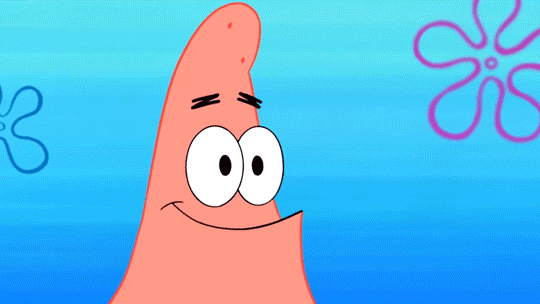 Nickelodeon Bad Breath GIF by SpongeBob SquarePants
Giphy
Unforgivable
"People who abuse their pets."- roseteaXx
Being Tricked Into Purchases...
"Ads with a fake close button that just redirect you to the link, particularly pop-up ads."
"I forgot about the mobile game ads with fake mini games that redirect you to the App Store."
"Those might be even worse."- Tyler_Martin1
Cleaning Comes At A Price...
"The goo in the sink drain once you've done the dishes."
"Touching this to clean the sink is always a gut-wrenching, vomit-inducing moment."- meiliraijow
Men Marking Their Territory...

"Sitting on a toilet seat with pee on it."- KAWAiiANGXL
We All Do It... Doesn't Make It Any Less Gross...

"Vomit."- criminallscum
I Mean, COME ON!
"Littering."
"Just hang onto your sh*t for two minutes and put it in a bin instead of just throwing it on the ground."- ElmerWolfeLO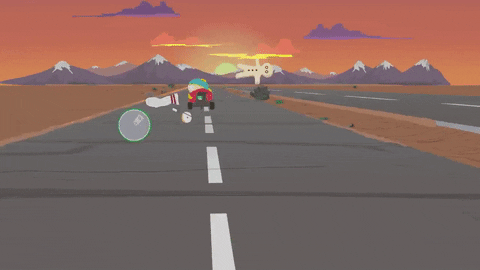 driving eric cartman GIF by South Park
Giphy
No Matter The Package, Always Bad For You!
"Dipping tobacco."
"Carrying around a bottle of your own brown cloudy spit that smells like absolute death just skeeves me out on a level I can barely even describe."
"Bonus points if you're the douche who leaves the spit bottles or cups for other people to clean up."- Porn_is_my_bae
We all have our limits.
But even if you aren't wholeheartedly repulsed by any or all of these things, that still doesn't mean you should tolerate it!
How else will people learn to stop?
Keep reading...
Show less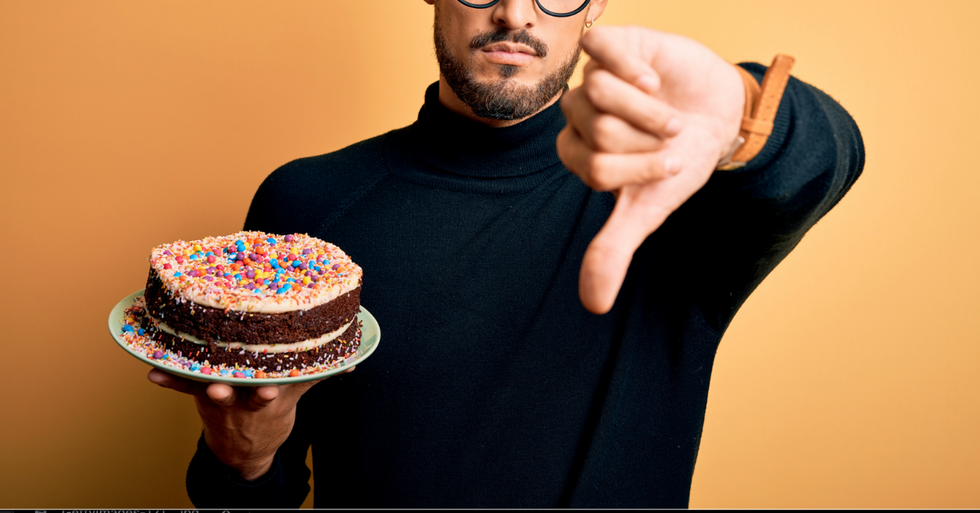 A birthday is your special day. The one day a year you should have no guilt whatsoever about celebrating yourself. As such, one should do exactly what they want to on their birthday. But other people, namely friends and family, can sometimes get in the way of that. Most of the time, their heart is […]
More
Being out in public is an optical minefield.
The nastiness and filth I have seen in these unholy streets is unfathomable.
I try to stay as focused on myself as possible, as to avoid witnessing anything I can't ever unsee.
Redditor DaffyBraylon wanted to discuss what stomach turning things we've witnessed.
"What is the most disgusting thing that you have ever seen in public?"
I've lived in Manhattan. The things I've seen. Even when I close my eyes.
Hep Needed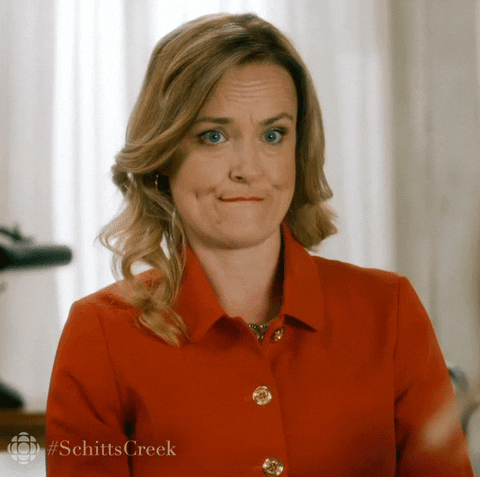 Schitts Creek Seriously GIF by CBC
Giphy
"In the corner of the outdoor patio of a bar. A guy was vomiting while smoking a cigarette and taking puffs in between heaves. After he finished he peed on it and went back to the bar for another drink."
ThinkIGotHacked
"Alcoholism 100/100."
DoucheCraft
At Walmart
"Was at a Walmart with my dad, and my father is someone who makes it a point to always wipe the carts down before he uses them. This particular day, we had to go to the customer service section and in front of us was a family of about four. What I assume was the father had this huge build up to a sneeze and blew out everything in his nose into the palm of his hands. He looked at it for like 2 seconds then proceeded to wipe it off on the handle bar thing of the shopping cart. Most disgusting thing I've ever seen in my life. I will never miss a day of wiping off my shopping cart before I use it."
CALL_ME_JIG
Brutal
"Walking past the McDonalds in Charing Cross late one night. A drunk man pulls his trousers down and has extravagant diarrhea against the window, and the guy sitting in the window seat vomits at the sight."
carlonseider
"Something similar happened at the office I work at. Everyone was on lunch in the break room, which has an emergency door that has that tint so you can see out but can't see in."
"Some guy ran up and had a brutal diarreha episode right up against the door. He gave everyone having lunch quite the show, and then he left his underwear out in the parking lot right next to the dumpster. I should add that his wife/gf was inside our building for an appointment, so he could have just came in and used our restroom."
Prestigious-Ad-5457
Happy New Year
"I had a friend who had recovered from a serious drug problem. He stopped because he ODed at a new years party, where he 'started expelling vomit with force until he was empty, then continued to dry heave, while rolling a cigarette with one hand, then lighting and smoking it between retches. He then suffered a major heart attack and nearly died.' I'd like to say he's clean now, but he's certainly a lot more careful."
OwnInterview4715
Roll On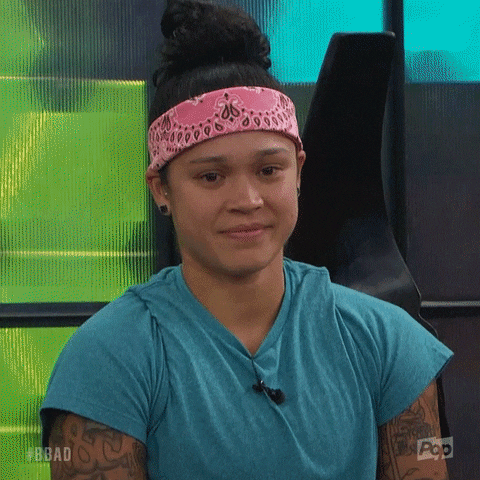 Big Brother What GIF by Big Brother After Dark
Giphy
"Saw a lady walking and turds start to roll out her shorts. Didn't break stride just kept walking."
crfyz450
My stomach may not make it through the rest of these stories.
The Sight/The Smell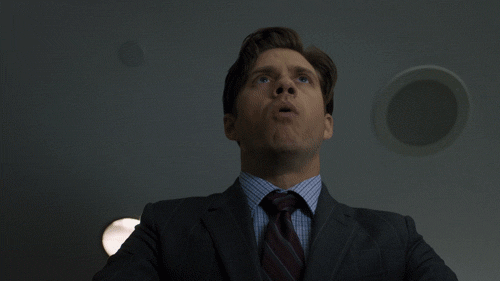 Sick Vomit GIF by CBS
Giphy
"A charred human, not yet a corpse."
mason_savoy71
"Been there... car crash that caught fire... couldn't get occupants out... can't decide what was worse. The sight, sounds or smell."
Present-Breakfast768
Poor Lad
"I was at a festival once in the 90's and was waiting outside the portaloo's for my wife when i heard a scream from inside one of the toilets. The door was flung open and a guy had broke through the flooring and was up to his shins in poo. they had been cut to bits as he fell though."
"The poor lad was hysterical as the paramedics cleaned his wounds with long forceps so they didn't get too close. Even writing this down it sounds so unlikely as i have no idea how on earth he managed to break the floor but my wife confirms it's not a fever dream. I've always been extra careful using those loo's ever since."
Lammyrider
West Michigan
"I was at a public beach with my family one summer (we live in West Michigan, every town has a nice beach.) I love the beach, the water, everything. But one of my favorite things to do is dig my toes into the cool, moist sand.This time, I did exactly that, and then I realized that the sand didn't feel quite right. It wasn't cool enough, and it was very, very squishy and something tickled."
"I looked down and to my horror, I saw that I did not stick my toes into sand. Instead, I was ankle deep in the slimy entrails of a warm, rotting fish carcass. The tickling sensation came from maggots crawling up my leg. I jumped right into the lake, and then went promptly to the car. I can still feel that phantom squishy sensation if I think hard enough. It traumatized me."
missamericanmaverick
Frenzied
"Was at Chuck 'E Cheese, Chuck E came out and had about 100 kids in a frenzy, threw a million tickets in the air. Unfortunately as he threw the tickets some young kid projectile vomited everywhere. Kids didn't care they dove through the vomit and gathered the tickets like they were gold."
Plenty-Still-6697
Covered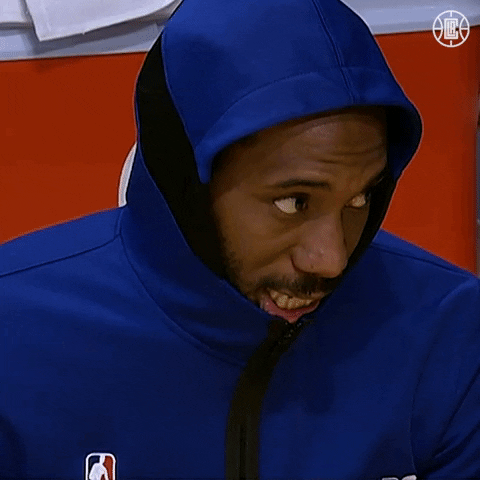 Los Angeles Hello GIF by LA Clippers
Giphy
"Was at a swimming pool, and this kid was crying at the top of a slide, I talk to him and go look for his parents. Try to put my hand on his back, and the whole back is covered in poop. Even the back of his head. Glad I could give him to his grandfather."
Chip_Skylark_92
Well that was more than I ever needed to know.
Do you have similar experiences to share? Let us know in the comments below.
Keep reading...
Show less
Some people keep their homes in such disarray that it's frightening.
Have you ever walked into a home and felt the need to run?
What people do in their homes is their business.
You decorate, color, and destroy it as you see fit.
However, it's our choice not to visit.
Redditor 3L3M3NT4LP4ND4 wanted to hear about the yuck factor we've all come across at the dwellings of others.
"What's the grossest thing you've ever seen at a strangers house?"
There are just some things that can't be unseen. Especially on other people's houses.
Underneath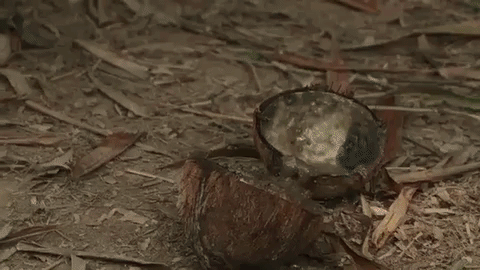 Giphy
"A thick sheet of mold under the fridge. So thick I thought it was a rug."
a_tiny_ant
$20
"I used to work for a furniture company doing deliveries, and sometimes repos. As a rule of thumb, if you're doing a repo, the house you're about to go in is usually nasty as all hell. The one that sticks out in my memory was no exception. It was more of a compound of two or three trap dens, rotten saggy floors, roof falling in. Just f**king nasty. We had to repossess a stove they had bought maybe a month before."
"And in that short time it had become caked with grease and infested with roaches. When we got it back to the store the manager told us to put it out back, as in outside cause he didn't want the store to become infested. A week or two later a couple that refurbished old appliances came and bought it for twenty dollars."
moslof_flosom
Patients
"I'm a hospice nurse who works inside peoples homes. I have seen many many gross and disturbing things inside people's homes; hoarders, mold from flooding, floor missing etc. the worst thing I can remember was this patient who had around 10 dogs. The home was a hoarder house (not that unusual for my line of work)."
"However there was dog pee and crap all over the floor. The only path to walk through with all the clutter in the house was covered with animal feces. We would dress in full PPE (shoe covers, gowns, mask) every time we went in. The patient was very obese and his wife couldn't care for him properly."
"He would be so saturated in urine that his waste would drip on the flooring around his hospital bed. Eventually APS got him out of the house. It was awful. I have smelled MANY terrible things but I struggled not to vomit when In this house caring for him."
ResortGlittering8183
Unavailable
"My younger sister would babysit for the couple next door. One evening, she asked if I could babysit for her instead, because she couldn't handle it. I was stupid, so I said fine. They had roaches everywhere. Kitchen. Bathroom. Living room. My sister wouldn't even sit on the couch - she sat on an ottoman in the center of the room, as did I. We only did that a few times before we weren't 'available' anymore."
jfincher42
Poor Pets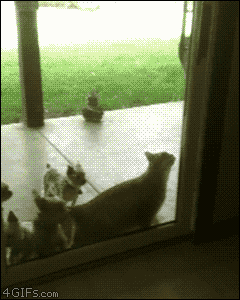 cats GIF
Giphy
"Animal hoarders house. You could smell cat pee from the sidewalk and when she opened the door the smell was like a physical punch in the face. Piles of poop everywhere. I ended up anonymously reporting her to animal control."
Paganduck
We should never involve the fur babies in our mess.
Everywhere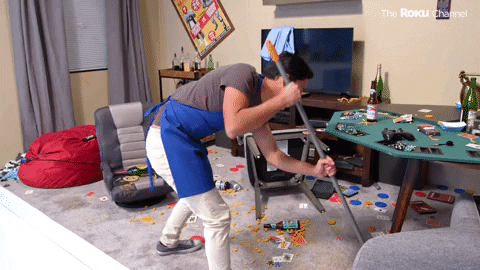 Clean House Cleaning GIF by The Roku Channel
Giphy
"I went to visit a friend whose house I had never been to before. We were outside on the patio, I asked to go in to use the toilet, she was reluctant. Every dish, pot, and pan in the kitchen was dirty and filled with water. Not just on the counters, on the floors all over the place. It looked like it had been that way a while."
Botryoid2000
No Space
"I went to a friends house so he could do some work on my car. After he was finished (hours later) I really needed to pee so I asked if I could use his restroom prior to driving home. He seemed hesitant at first but finally said yes. I regret ever asking... they were a full on HOARDER family."
"There was barely enough room to walk in the front door to the bathroom and once in the bathroom literally just the toilet bowl was visible. I pretended to pee and hightailed it out of there and peed at the gas station up the street."
Firefly0434
Gotta Bounce
"Went to a friend of a friend's house who had a young, friendly and very excitable pit bull. Sat down on the couch, dog jumps up onto the cushion next to me and unleashes a TORRENT of pee, soaking the other cushion. Before I can do anything he shoos the dog off the couch, flips the cushion and hands me a beer like nothing happened. Needless to say I got up, chugged that beer and bounced within about 2 minutes."
unfinedandunfiltered
Funky
"A buck rag Used for child discipline. A very old-fashioned thing, but still used in parts of the US. You just pop the lid and hold it under the child's nose. It stinks. Easily bought from goat farmers online, apparently. It gets the smell from male goats. I was at my girlfriend's house at 16 and didn't believe her dad really owned one, so she showed me when he wasn't looking."
"A disgusting rag that clearly used to be white, but was thoroughly yellowed/greyish and discoloured and slick-looking. Double-sealed inside 2 glass jars. I almost smelled it out of curiosity (though she urged me not to) but got cold feet when I pulled it out of the drawer... even without opening the jars I sensed something smelled slightly... funky. I'm not sure if I was imagining it or if it was really that strong but I didn't want to experience it any more than that."
ciok865
infested...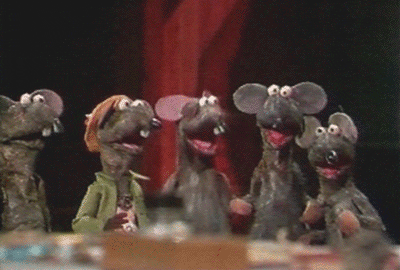 Excited The Muppet Show GIF by Muppet Wiki
Giphy
"Went to a friends house who had huge a** rats sitting on the shelves in closets when you opened them lol... place was infested with them and they didn't even care slightly."
tmorse12
Bottled Up
"I work apartment maintenance. A few months ago someone moved out. Left a bunch of stuff. Food in the fridge, rugs, end table, cat pole. Annoying but no big deal. Then the spare bedroom. Literally thousand of empty water bottles pile in a corner. Like 3 ft high of just water bottles. About a dozen 50 gallon trash bags of JUST WATER BOTTLES."
"Still not terrible gross but annoying. Then the second bath room... the stench was horrible. My boss couldn't take it. Gagging and had to leave. Toilet seat on the floor. Brown from sh*t. Clothes pilled up it was at the top of the toilet and tub. As I start throwing the clothes away I realized it is layered like a horrifically perfect cake. Dirty clothes. Cat sh*t. Dirty clothes. Cat sh*t."
"Layered so well and even it had to be coordinated by poor cat and owner. After cleaning and spraying it down with pure chlorine nothing could get the cat shit smell out... at least the MF was hydrated. That or a guy that died and layered in the heat for 2 weeks."
Wesypoo142
It's Everywhere
"Someone I had recently met invited several people to their house to hang out. I don't know if any of the others had ever been there, but I hadn't and I hadn't known the person long but wasn't expecting a crapshow or anything. They had a toddler and a couple of dogs. It was like no one ever cleaned anything."
"There were used diapers waded up everywhere where they would just change the kid and throw them somewhere. The kitchen was full of old food and dirty dishes and stuff that was molding. They kept the dogs shut out in the overgrown back yard. There was just trash and random stuff everywhere."
KittyChimera
"watch your step"
"I went to visit an employee once to pick up some gear and he and his wife lived with several chickens - yes the chickens lived in the house. The floor was caked in chicken poop from years of not being cleaned. This was a normal house in a normal city suburb."
"They didn't see it as unusual in any way. There was no 'watch your step' The floor is covered in chicken shit. Instead it was 'have a seat can i get you a coffee?' Needless to say I hightailed it out if there minus the coffee as soon as I concluded my business dealings."
Snouter1
Hold It!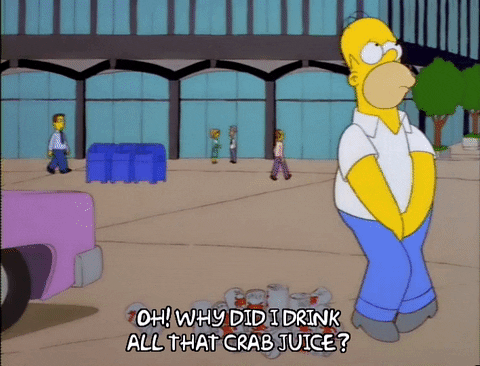 hold it in homer simpson GIF
Giphy
"As a very young teenager, I went to a friend's house in the winter. I didn't know they didn't have indoor plumbing and had to use an outhouse. They had a covered pot in the kitchen for him to pee into. No I am not going to pee in front of your mom and older sister. I held it until I got home."
rontc
I Can't Breathe
"I walked into a new friend's apartment for the first time and it turns out they were like a hard-core hoarder. The stench was… just freaking the worst thing I had ever smelled in my life. And he like did not seem to have a problem with it at all. One of the nicest people I've ever met to this day but man that was such a shock. We lost touch over the years but I heard he got help and is now married with 2 kids living on the east coast."
redacted_bunny
10+ piles of crap...
"Me and my friend went to his friends house to see this kid. I knew him but wasn't really friends with the kid. We walk in the house and all I could smell was poop. Turns out these people had like 3 dogs and a decent size backyard but no fence. They were that lazy to take the dogs out to go to the bathroom that they would literally lock the dogs in the KITCHEN and let them sh*t and pee all over the place. I must of saw like 10+ piles of crap. The even crazier part was that he was acting completely normal like there was nothing wrong with letting his dogs use the kitchen as a bathroom."
Zdog54
port-a-potty
"Went to a friend of a friend's house. Their toilet had been stopped up for apparently days, no one was doing anything about it, they just kept using the toilet and couldn't flush it. They didn't tell me this before I went to use the bathroom. Inside the toilet was black, the smell was like a port-a-potty in the sun. They were like 'yeah, it's been broken for a few days.' The worse part is that they had three young kids. I left then, bewildered that no one was bothered by it."
fryinpaskettimobster
Bad Owner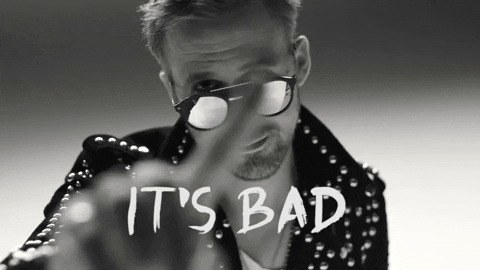 Ryan Gosling Snl GIF by ADWEEK
Giphy
"Toilet paper full of sh*t in the bathroom sink, cut up nails on the dinner table and, of course, dog poop everywhere and the poor dog just lying somewhere looking mighty sad, probably beat up too. And the most disgusting of them all - the owner."
aaaxov34
People really need to clean a little. Just a little...
Keep reading...
Show less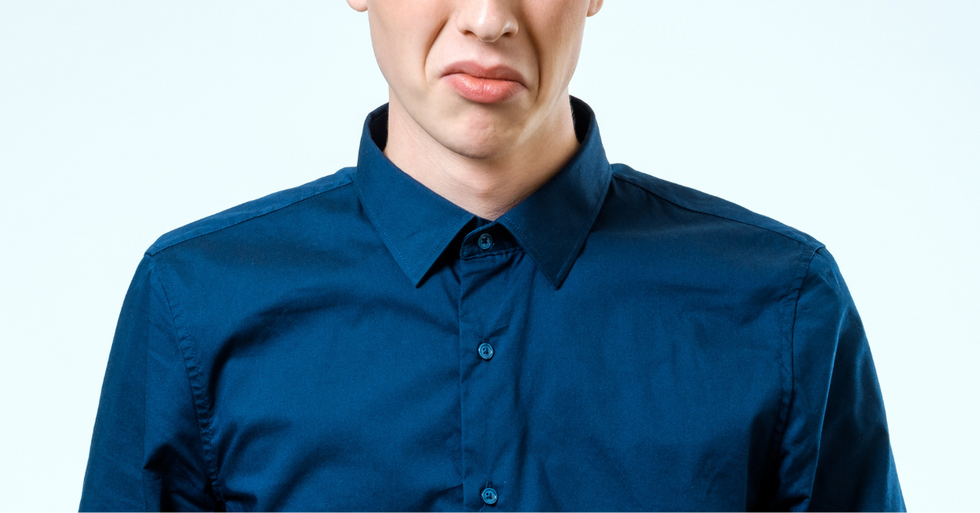 We should all be able to accept that periods are a natural function and that there are products available for maintaining the symptoms. But some people are still really grossed out by the symptoms of menstruation, agreed the "Am I the A**hole?" (AITA) subReddit. Redditor Some_Awareness6599 was disgusted by seeing his sister's menstruation products in the […]
More