When relationships go south, couples tend to overlook the fact that when they first got together, they were the best versions of themselves.
Over time, true colors are revealed and the poor character traits that reveal the incompatibility of a significant other make an individual question how they ever got together in the first place.
The same type of disappointment can be said outside of personal relationships we have with others.
Curious to hear examples of when people started feeling let down, Redditor zztop610 asked:

"What have you slowly lost all respect for?"
Objectionable conduct and behaviors of various organizations and groups have let people down.
No Loyalty

"Company loyalty. I had only been at my first post- college job a year when they had layoffs. But they didn't get rid of the new person, they fired my coworker who had just celebrated her 15 year work anniversary. They didn't even do it in a dignified way and the way she sobbed while packing up her things is burned into my memory."
"Now I don't think twice when a better opportunity pops up. I doubled my income when I left that place and went to the next. There's no reason to stick around a job any longer than it serves you because your job won't think twice about getting rid of you to save a few bucks."
– SloppyNachoBros

Abuse Of Power
"military forces in my country.... they are criminals in uniform."
– pedrojdm2021
"lemme guess: you live someplace in south/latin America?"
– The_ghost_of_shell

Corporate Magic And Greed
"Disney."
"The company itself, not their creators or their output."
– TheChainLink2

When did we start losing faith in humanity?
Curmudgeonly Customers
"Elderly people who are extreme bullies to retail workers. I understand being in pain doesn't put one in the best mood, but to personally verbally abuse someone you don't know because things are slightly inconvenient?"
– Cdk4_6i

Treatment Of Kids On The Spectrum
"Human beings. I work in foster care. I'm a behavior specialist for IDD children and adults with severe trauma and behavior disorders. You cannot imagine the things people do to children. Autistic children. And then expect you to treat them with respect and dignity when you talk to them, and think they deserve their children back or to have more."
"Somewhere after investigating your third child death in foster care due to abuse you start empathize with serial killers."
– Zonerdrone

Corruption
"People in power. It seems they all have shady sh*t going on."
– Clcooper423

Overrated Work Ethic
"Grind culture"
"I'm so over the concept of working myself to death but i still kind of do. Also yes, i'm in no way special in this regard and basic survival is a thing too."
– Teluvian0
Wiser Or Wicked?
"Adults. Now that I'm an adult I realize we're a bunch of f'kwits"
– ScottNoWhat

Some Redditors thought that in the gaming industry, no one really wins.
Gateway To Gambling Addiction

"Ea sports / fifa games."
"They just exploit children now and have found a loop hole which means children are getting hooked on gambling. They make as much money through FUT than selling the actual game and it's immoral and wrong. Especially when you see the game has coding built into it to make them buy more and more packs and the game will make them miss shots etc as they know if they lost that match they're more likely to buy more packs etc."
– FireLadcouk
High-Profile Video Gaming
"AAA gaming industry."
– Amethoran
"Yup. I never thought I'd give up AAA titles but these companies seem to WANT less customers each year lol."
– PleaseKillDanny

Wizards Of Warcraft
"Blizzard entertainment. I remember playing the original Warcraft II and III, as well as Diablo I and II. Then when WOW came out was amazing. Over the years though they have fallen from grace to become one of the worst gaming companies there is."
– pr0lifik

On a deeper level, I started losing faith in humanity.
The country has become increasingly divided–evidenced by my Facebook "friends" spreading misinformation that are direct swipes targeting my personal well-being and lifestyle.
The early part of the pandemic didn't help matters, but where are we headed as people? I'd like more examples of compassion and kindness please.
I can only rely on dog and cat TikTok videos to temporarily lift my spirits for so long.

Keep reading...
Show less
Have you ever walked into your fashion clothing store and found that the favorite shirt you had your eye on was finally on sale only to discover at the checkout counter that the wrong price tag was on it?
Yeah, not fun.
But you knew in your gut the slashed pricing was too good to be true.
Variations of this example are all too common, and to hear of more examples, Redditor No-Boysenberry-9396 asked strangers online:

"What is something you thought was 'too good to be true' until you realized what it really was?"
Few people get paid doing what they truly love.
But even these Redditors begged to differ.
Tedious Dream Jobs
"Dream jobs are still tedious af. Loved learning to code, then spent every day making forms for websites. I love furniture making, days of sanding and finishing after you've done the fun part. I'm an architect, construction details, HOA requirements, liability, half the job is to have a drawing to point to if a contractor f'ks up so you don't get sued."
– ThinkIGotHacked

More Dogs, Please
"Professional illustrator, every client wants cars and buildings in the drawings. Not nearly enough dogs in these scripts!"
– Sisinator

These Redditors were optimistic after being presented with amazing prospects.
Free Wardrobe Scam
"As a teen I was visiting London and I took some time to wander around Kensington while my parents were doing some shopping nearby. All of a sudden, this big car pulls up beside me and opens its rear door."
"A guy comes out and compliments me on my fashion sense. A t-shirt from a church-league baseball team, baggy jeans and an akubra. I was a bit confused because even I knew my fashion sense was sh*t."
"He tells me that he is a fashion designer on his way back from Harrod's with his designer friends and they were on their way to the airport. They realized that their designer clothes that had been on display were going to be way over the baggage allowance for their flight and they had decided to give them away to some random passers-by just for fun."
"I thought that was nice of them. They asked me what I wanted, so I asked if they had any nice jackets in my style. They started bringing out these clothes and showing me. It was fun and exciting. For a few minutes."
"Then one of them said that he'd forgotten to pick up the cash for the car they had hired to take them to the airport. The lead guy said that he was sure that I would be willing to pay for the clothes, since they were such a discount on designer, brand name clothes."
"I was confused and told him that I thought they were free. I didn't have any money. Then they started asking what my daily withdrawal limit was. I told them I was a tourist and my card didn't even work in British ATMs, my parents paid for everything."
"Suddenly, they threw everything back into the car, jumped in and peeled off. I was pretty naïve at the time and didn't parse what had happened until later."
– kitskill
Promise Of Endless Brewski
"All the beer I could drink to use my truck to help someone move. 'we have plenty of help in loading and unloading'"
"had to help load and unload."
– Feels2old
"Manchild" Tenant
"I moved to a new city for a job. The area had a pretty high cost of living but I ended up finding a very affordable room for rent in someone's house. When I went to see it, it was a very nice, well maintained house and the owner was very friendly. I kept thinking 'let me guess, the other tenant is a serial killer or something?'"
"Well, he wasn't a serial killer but he was a 40 year old, unemployed alcoholic who, in the 45 minutes I was in the house, threw a massive temper tantrum because the landlord/homeowner had accidentally forgotten to clean out the lint trap after doing laundry. I'm talking foot stomping, nasally whining like a little kid who was denied dessert. That was when I realized why the rent was so cheap. Told the guy I'd think about it and never contacted him again. It was worth paying more to live with actual adults and not an entitled manchild."
– apocalypticradish

Red Flag Option
"Two years ago when I was on Covid furlough from my day job, I was looking around for other options just in case my job ended."
"First interview offer I got, I should have been tuned into the various red flags. But I had nothing else going on so I showed up."
"Turned out to be a cattle call for one of the more insidious MLM companies."
– Hysterical_Realist
Some people found true love. Others, however, didn't luck out as much.
Dreamy Boyfriend
"My boyfriend. He was too nice, too kind, did too much for me. He asked me about my day and actually wanted to hear everything I wanted to say. He asked where I wanted to eat and actually wanted to go to the place I wanted, instead of wanting me to say the place he wanted. He wanted to give me a bubble bath and a massage without expecting anyting in return. He wanted to give me an orgasm even if it took an hour."
"Seemed really sus until I realized.... that I was in the first healthy relationship with a genuinely good person I've ever been in."
– triflers_need_not
Soul-Wrecker
"Mine started similar and i couldn't believe that i finally met a nice guy who truly cared for me but turns out he was a narcissist who destroyed my soul and my mental health. Now i'm afraid that if i really do meet a nice guy who cares for me, i won't be able to trust that and will destroy the relationship with my suspicion and distrust."
– Faunastar87

Gotta Love Yourself First
"Yep! My story on the nose! Narcissistic parents, toxic family, every single relationship I'd ever had, and most friendships, were one sided, emotional black holes. Wasn't until the pando that I spent so much time alone with myself that I started to like myself. Once I started liking myself I started questioning all the personal relationships I'd ever had: If I'm not complete garbage then why did my parents treat me like I was?"
"If I'm not worthless, why did I let my husband get away with treating me like I was? I started educating myself about recovering from narcissistic abuse, going to therapy, etc, and decided I was going to start being unapologetically myself from then on. The first date I went on after that was my boyfriend, over a year ago now. I was smitten, he was smitten, and for the first time in my life I knew I was with someone who liked ME, not the 'please like me I'll do anything if you'll just like me' character I'd been playing my whole life."
– triflers_need_not

After Saying, "I Do"
"My first marriage. Didn't realize how manipulative he really was until I kicked him out."
– notentirely_fearless

The examples above are a good reminder that if something innately feels like it's too good to be true, that's because it is.
Our gut is there for a reason.
It's up to us to be open to hearing the rumblings deep within our core indicating that there may be red flags on our road to Dreamland.

Keep reading...
Show less
Expectations can be a dangerous thing.
It's very easy to be excited for an upcoming movie or TV show, an item of clothing you've been dying to own, or a vacation we've been saving years for.
But sometimes, when reality sets in, whatever it was we were so eagerly looking forward to doesn't always turn out to be everything we'd hoped it would be.
Redditor Tarps-celom was curious what fellow Redditors had sky-high expectations for, only to find themselves let down, and asked:
"What were you really hyped for but completely flopped?"

Is being a grown up all that it's cracked up to be?
"Being an adult."- marr318
"Running my own business."- LB_P
"Having a career, our whole life built up to this..and its just mediocre, and NOBODY knows what they are really doing."- SnooPandas1674.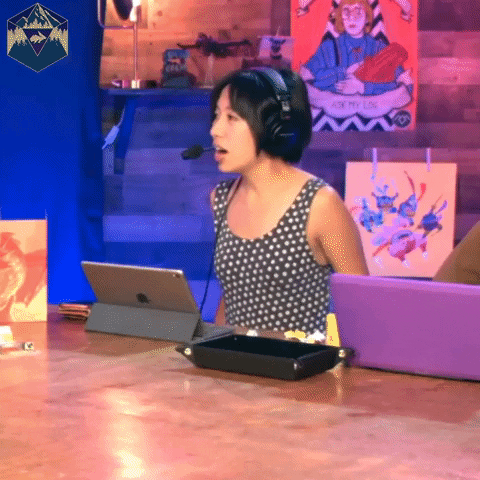 Dungeons And Dragons Twitch GIF by Hyper RPG
Giphy
For all the advancements in technology...
"Power Glove."
"It sucked and I'll never forget it."- Ekh0es.

"Google +"
"They made us to wait for a very long time with invite only feature."
'Ppl forgot about it when it was released."- introvertboyme.
Not worth the price of admission.
"'Dark Tower' movie."- urchisilver.
"M.Night's 'Avatar' movie."
"He broke my heart."- Suspicious-Elk-3631.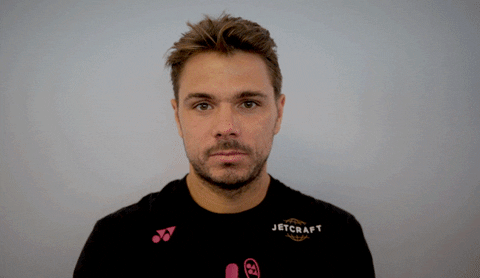 Stan Wawrinka Thumbs Down GIF by Miami Open
Giphy
So much better the first time.

"Sim city 5.'
"Good God what a horrid mess."
"First week or more of release you were lucky to play because you could only play it online on their servers that were constantly full."
"Then once you hit like 50k people in your city the game was uncontrollable."
"You would literally run out of water and no matter what you did traffic took the shortest path so constant traffic and thus emergency vehicles couldn't move so everything went to hell fast."- InsertBluescreenHere
"Second go round of 'Arrested Development'."
"Deep inside I knew they'd never be able to capture that magic."
"Still, told myself they could."
"Narrator: They couldn't."- PollyWentlightly
"Should old acquaintance be forgot..."

"Every New Year's Eve party ever."- PollyWentlightly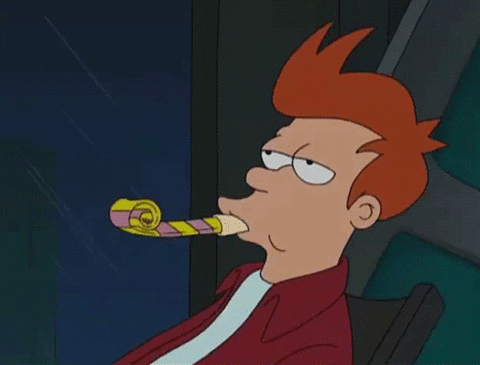 Sad New Year GIF
Giphy
When expectations are high, being disappointed is almost inevitable.
Then too, it's entirely possible that our disappointment didn't stem one bit from our sky-high expectations, but simply the fact that what we were so looking forward to turned out to be just plain awful.
Want to "know" more?
Sign up for the Knowable newsletter here.
Never miss another big, odd, funny, or heartbreaking moment again.
Keep reading...
Show less
There's a social stigma against quitting.
This kind of discouragement is unfortunate, but there's something to be said about knowing when to step off the merry-go-round if you never get that brass ring.

And while some people can't subject themselves to knocking on doors that may never open, props must be given to those who are persistent.
Curious to hear examples of this, Redditor es_mo asked:

"What consistently leaves you disappointed...but you just keep trying?"
These work-related situations can eventually make one feel cynical of their pursuit.
They Believe The Children Are Our Future
"My job as a teacher..."
– newenglandredshirt

Facing Constant Rejection
"Auditioning for film/theatre."
– Ka_Chow1
"Huge reason why I quit acting. Couldn't stand the constant hope and disappointment, even over the smallest dumbest roles. Eventually I realized nobody is casting my type at all anymore."
"So I pivoted to working tech and I've made a career of it. Working a trade in the arts can be far more rewarding, or at least makes for a better paycheck."
– cogginsmatt

Maintaining Office Hours
"Monday, Tuesday, Wednesday, Thursday, Friday."
– JessKaye

Redditors found these to be tough challenges in social circumstances.
Being Friendly
"Trying to make friends."
"I understand Im not everyones cup of tea, but it hurts being the outcast sometimes."
"I keep being friendly though."
– GozerDaGozerian

The Spirit Of Competition
"Any competitive multiplayer videogame with teammates."
– Flashdime
Being Articulate
"Making non awkward conversation with strangers."
– Key_Set_7249
Relationships
"I always end up getting my heart broken so I've just given up. I've never been one for one night stands either so I've got the most part just cut off all human love/lust interest."
– Whisper06

You would think finding leisure time is easy. It's not.
Time Is Not On Our Side
"Trying to enjoy my free time like I used to."
– ICODE72
"I used to read so many more books. I just can't get into it like I used to and it makes me sad."
– ProbablyaDrugDealer
Pervading Sense Of Boredom
"When im at work I get pumped thinking about stuff I can do when I get home. The whole day Ill have this joy of going home and doing it, (drawing, movies, home improvement, etc) then I get home and I just get this bored feeling. Like even just relaxing on the couch after work doesnt feel right."
– jurgo
The Concept Is A Nice Thought
"Wow, I do the exact same thing. I get more joy out of anticipating how I'll spend my free time then when I'm actually spending my free time. It's so bizarre. Like, I look forward to doing things when I get home, but then I never do them. It's the thought of doing them that gets me excited. It's kind of sad how I can't follow through on things I used to enjoy."
– DekuNut

Free Time Is Overated
"It's weird how at a certain age you stop truly enjoy your free time either because you're thinking about how soon it might end or you're too exhausted from work to give a fig."
– THX450

Housework
"Mine is more looking around the house and seeing things to be cleaned, folded, dusted, etc. Free time is an illusion, Michael."
– TheDrunkScientist

Boy did someone hit the nail on the proverbial head with the audition comment.
Actors are a prime example of being gluttons for punishment. They repeatedly face rejection but still audition in the hopes of landing the coveted gig that hundreds of other hopefuls are being seen for.
Why do we keep at it? Simple. Passion.
And eventually, that passion resonates with a casting director and before they know it, the steadfast thespian finds themselves on stage or in front of a camera to revel in the payoff.

Want to "know" more?
Sign up for the Knowable newsletter here.

Never miss another big, odd, funny or heartbreaking moment again.
Keep reading...
Show less
Being rejected by the object of your affection is humiliating, and the awkwardness that follows the momentary heartbreak only exacerbates the embarrassment.

But after receiving confirmation there is no possibility of being more than friends with the person you are smitten with, is there any way to walk away gracefully?
Curious to hear about the aftermath of getting your hopes crushed into a million pieces, Redditor Ok_Cycle2916 asked:

"What is the best thing to do after getting rejected to make it not awkward?"
You can be the bigger the person, or at least appear to be while you're slowly dying inside.
Keep It Positive
"okay thanks for being honest, all the best"
– groovy604
It's About Self-Preservation
"Something that really works well for me is if i want to try and start something with a girl, i compliment her. Her reaction tells me all i need."
"Get really good at reading social cues. You can avoid rejection before it happens if you are able to get a vibe from someone BEFORE you go in."
"If you are wrong and she isn't interested I still like to pay a small exiting compliment or crack a joke to ease the tension, in that moment of rejection if I can at least make her smile or laugh then i can feel good."
"Finally, self-worth is huge. If you get rejected get really good at not taking it personally and not letting it wreck your energy. YOU ARE ALL YOU NEED."
– WillyM35

At Least Try
"got rejected by my crush two days ago & said 'well it never hurts to ask right :)' & then i almost threw up in the bathroom from embarrassment."
– funeralguestlist7

What Makes A Better Impression
"Absolutely just say something like 'ok no problem I understand…' and LEAVE IT AT THAT…even if (and especially if) you do not understand why."
"Do not under any circumstances continue to ask them to change their mind, do not ask what went wrong, do not throw insults on them in any way."
"The guys I've rejected who have simply taken it like a man and accepted it and let it go have honestly impressed me so much because it's SO RARE."
– Sanchastayswoke

Playing it cool is fine, but even that may have limits.
The Gesture
"Finger guns"
– curry_bento
"Hell yeah and followed by a peace sign."
– Right-Arm-7385
Move On To The Next Topic
"Just be cool about it, like 'Oh ok, no problem' and then change the subject or find something else to do."
– Diet_Coke

A Disappearing Act
"Backup slowly, preferably into a tall hedge, into which you then disappear."
– Amara_Undone

The Message It Sends
"Learned this way too late in life but your best move in this situation is if you can just take it in stride and act cool, 'yeah understandable I get it no worries' etc. and cool off advances moving forward. It has worked out twice for me where this has soon after developed into a relationship, including my current years-long relationship. That's not to say it always works, obviously often you will just drift apart but that's just the way it goes when you roll the dice on opening yourself up to someone and you should be prepared for this when you take the leap. And often if you get rejected it may not be about you in that moment, it might just as likely be about something going on in the other person's life that they are not prepared to take that next step."
"I think that if you can come off as cool about it, it sends the message that you are interested in them, but it's not devastating for you if its not reciprocated, you have other interests and goals in your life that make you happy and drive you, you are a confident and quality person that is not worried about finding someone else, your life and value are not tied solely to someone being in your life - just generally conveys maturity and leaves the door open down the line."
"If you act immediately devastated or worse, throw a fit about it, you're putting a lot of hurt and pressure on the person you're asking. Put yourself on the other side of the convo, having to say no, and think about how you'd feel if the person you were speaking to was crushed - you'd likely also feel awkward and maybe bad about yourself and might start avoiding them to avoid the awkward, even if you generally liked that person otherwise."
– FargoniusMaximus

The 90s Romcom Playbook

"If countless hours of 90s romcoms have taught me anything: no just means you should try harder, maybe some stalking, and blasting music at their bedroom window or cue cards to tell your best friends wife that you love them."
– freecain
I'll Be Around
"Welp, can't blame a man for trying haha! Offer's still on the table by the way. You have two weeks to reconsider. If you ever want to see your dog again."
– little_raaaaay

Invisible Telephone
"say 'oh that's awesome. i can't wait! ok, so I'll see you around 8? brilliant. ok. later'. then press your ear like you're pushing a button to hang up a call. now look at the person standing in front of you and say 'sorry what were you saying?'"
– Unlikely_Afternoon94
There's no real remedy here as rejection will always suck.
But putting yourself out there at the risk of being turned down is a noble act that takes courage. That accomplishment alone is worth acknowledging.
Besides, wouldn't you rather have a definite answer rather than tormenting yourself wondering if the other person feels the same way about you?

Want to "know" more?
Sign up for the Knowable newsletter here.

Never miss another big, odd, funny or heartbreaking moment again.
Keep reading...
Show less