Why do we love the Devil?
We can't help ourselves.
He's one of the most ancient and cryptic characters of all time.
And when he's on screen... you can't not watch.
Currently on my soap opera "Days of Our Lives" one of the main characters is possessed.
It's so much fun.
Now who needs the Devil on their acting resume?
Redditor 70701 wanted to debate some casting choices. They asked:
"Morgan Freeman was well accepted as the actor to play god, which actor would you nominate to play the devil in all future depictions?"
This is difficult. The Devil is one of my ALL TIME FAVS!! So many have done him well.
True Evil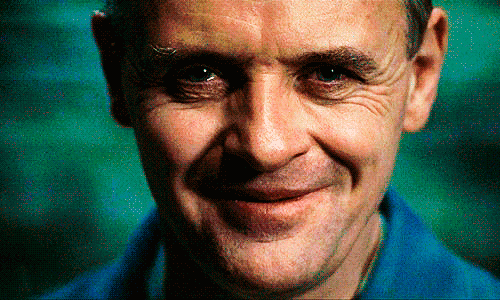 hannibal lecter smile GIF by 20th Century Fox Home Entertainment
Giphy
"Anthony Hopkins."
SuvenPan
"Hopkins just does evil so beautifully."
bortbort8
Peter
"Peter Stormare."
JacobPlaster
"Other than knowing him from Armageddon and Constantine I felt I never saw as much of him as I should. Amazing as the creepy freaking doctor in Until Dawn."
"But hands down his performance as Chance Gilbert in Longmire is my favorite. He was just downright unsettling to the bone. I felt like he was almost acting through the screen because it really was unsettling like I was uncomfortable."
PretendThisIsMyName
The Best Men
"Also Morgan Freeman."
fluffymuffcakes
"I'd like to see Morgan Freeman as God juxtaposed with Denzel as the Devil."
overmonk
"Or Samuel L Jackson as people confuse him w/ Morgan Freeman all the time. And he'd be a fantastic Devil."
TwiceOnThursdays
He's the Best
"Christoph Waltz."
1ndomitablespirit
"Seriously. This man managed play the most evil character in a movie that included HITLER."
mrtyman
"But he was so insanely good at it that I think part of you actually ends up liking him in some f**ked up way?"
"Like I know he's literally a nazi colonel and is incredibly evil for most of the movie (either because he's wholly evil, or smart enough to know that he needs to pretend) but he's so cunning and smooth that I feel like most people kind of weirdly end up liking him in a love to hate him way."
Furaskjoldr
Alex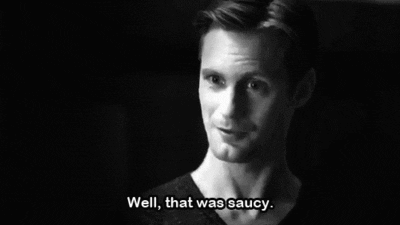 sexy true blood GIF
Giphy
"Alexander Skarsgård."
iluvvivapuffs
"I think Bill Skarsgard could really nail playing Satan, especially if you wanted a more Lestat-type Satan."

No_External6156
So far I am very happy. Nice taste people...
So Good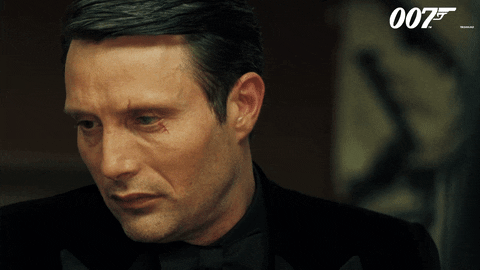 Mads Mikkelsen Oops GIF by James Bond 007
Giphy
"Mads Milkkelsen."
FattyFattyMcFatPants
"Oh Lord... you're right."
WrenchEagle07
I Love Her
"Tilda Swinton."
PaulinLA23
"This was my very first thought too. There are a lot of different depictions of the devil - alien and aloof, angry and monstrous, coy and tempting, etc."
"And I feel like Swinton has played villainous roles that touch on most of them, many blending different aspects together or even dramatically switching between them as part of the role. There are other actors I can imagine who could better embody one particular 'kind' of devil, but Swinton is the only one I can think of that feels like she could be basically all of them."
M0dusPwnens
The Manipulator
"Charles Dance."
puckit
"Charles Dance was perfect in Game of Thrones. I was hanging on every word he delivered on screen. This is a great choice."
mattbakerrr
"No one does manipulative, powerful, clever villains like Dance. Great pick."
Dodo0708
Scar
"Jeremy Irons."
TheTrinhsanity
"Scar took care of that for me. Don't think he can ever top that performance."
Strong_Comedian_3578
"Would anybody be prepared for that epic performance?"
Pablo_Eskabear
The Charmer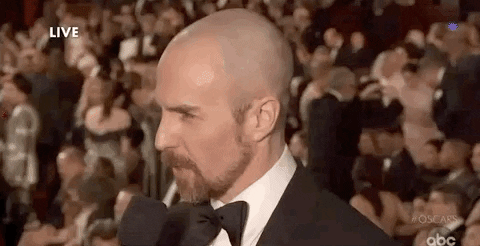 Red Carpet Oscars GIF by The Academy Awards
Giphy
"I think Sam Rockwell would be a charming devil, and that's the most entertaining kind."
f**ktheroses
"100%. The devil needs to be charming and unapologetically sleazy. Rockwell would nail it."
maverick1ba
I am here for everyone on this list. And please add Cate Blanchett!! And Queen Viola Davis!
Want to "know" more?
Sign up for the Knowable newsletter here.
Never miss another big, odd, funny or heartbreaking moment again.

Keep reading...
Show less
Ending up in Hell would be one thing, but discovering that the Devil is a huge fan of yours would be a whole extra layer of horror.
But that's what a recent Redditor asked people to imagine: what petty, sinful thing would earn you a #1 fan in Satan.
Here's hoping your answer to that question leans more toward petty than immoral.
Redditor Ok-Reaction-5644 asked:
"Satan shakes your hand and says 'I'm glad I finally got to meet you,' what did you do?"
Many people divulged their part in the very incredible annoyances of modern life, particularly life on the internet.
The Horror
"I created mobile ads with transparent close button....." -- voliver016
"Oh god. And let me guess, the company's logo looks like an X. like it's called X Games or something. So you accidentally tap on that when looking for the close button." -- fernshanks
Hooked Us All
"invented micro transactions in video games" -- Day61298
"Satan: So, I'm thinking about retiring and you seem just the person for the job...." -- Logan3point14
"Move over Hitler. Move over slavers. Move over Ajit Pai. We have a new champion of hell." -- Andrakisjl
That Was One Guy??
"i invented popup ads and the thing that makes you disable ad blocker before you can visit a website" -- thetapiryourodeinon
"I feel like Satan would punch you in the face, not shake your hand. All like 'This MFer is out of control' " -- Shinbiku
Others talked about the cartoonishly terrible things they did. In hindsight, they wondered how they ever could have done what they did.
But at the time, it just made sense.
Case Closed
"oh definitely that time i kicked a child," -- Domesticgay_
​Saboteur
"Christmas time. Shopping mall car parks are chaos. I'll be walking through the car park with bags off Shopping and see people in cars looking for people about to leave..."
"...I stop, look at a car, put my bags down pull my keys out, someone in their car sees me and indicates to my direction to claim the park. I pick my bags up and keep walking."
And some took the question as a perfect opportunity to get snarky about he prospect of ending up in Hell.
The Chain Mail Was REAL
"Did not forward that email I received in 2008 saying that If I did not, I would go to hell." -- peidinho31
" 'IF YOU DO NOT SEND THIS TO 20 PEOPLE IN 5 MINUTES LITTLE TIMMY WILL CRAWL OUT OF THE SINK AND EAT YOUR EYEBALLS' " -- Ak_Jumper_942
Some Old-Fashioned Humor
"Persuaded my dead mother-in-law to move out of hell." -- Antigravfraggle
"I've spent years looking for my mother-in-law's killer. But nobody will do it." -- elee0228
"Thanks satan, now she's haunting and possessing people on earth again." -- Gurbwat
Lead With Compliments
" 'Me too! I can't believe you're even MORE attractive than your profile pic!' " -- PM_ME_YOUR_CUTE_PU**
"Please, call me twenty twenty" -- punkhobo
The Better Choice
"Ehh... there's a Stairway to Heaven and a Highway to Hell and I sure as hell don't feel like climbing any stairs." -- dusty-kat
"fires up his motorcycle" -- thearmouredcake
"Why clib stairs when you can go down lil nas x's strip pol" -- LilacForgetMeNot
If Hell is real, we hope none of you end up there. But we sure hope you have a hell of a story if you do!
Want to "know" more? Never miss another big, odd, funny, or heartbreaking moment again. Sign up for the Knowable newsletter here.
Keep reading...
Show less
Mike Pence's questionable history with LGBTQ issues has been long and well-documented. Perhaps most shocking, however, is that he makes so little effort to correct his course.
Pence recently visited the Holy City Church of God in Christ in Memphis, Tennessee to speak. While he was there, the pastor gave an incredibly homophobic sermon, saying LGBTQ people were possessed by demons.
The pastor's speech, which was streamed on the White House's official website and YouTube account, featured Bishop Jerry Wayne Taylor describing Pence as "one of the most persecuted Christians in America."
In his speech, given mere moments after Pence spoke, said that gay people were possessed by the Devil.

"We have to encourage young men and women to get married. It's a demonic spirit that causes a woman to want to lie with another woman. It's a demonic spirit that causes a man to be attracted to another man."
He also said:
"If a man gets attracted to me, he's gonna be in trouble. Don't put your hands on me! Amen. God didn't make us for that."
The Bishop then made this joke to loud cheers:
"He made a man to be a man. If you want to know what God made you, when you go to the bathroom, just check your plumbing. What kind of plumbing are you using?"
Adding inaccuracy to his homophobia, the pastor then falsely said homosexuality must be caused by the devil because animals don't exhibit homosexual behavior (many do).

"You never see two male animals coming together. Animals have not left the place that God called them to be in, they stay in that place. We've got to expose what the devil is doing, y'all."
During his speech, Vice President Pence promised to "stand strong for the values that you hold dear."
Overall, people were exhausted that one of our most powerful representatives in government continues to support anti-LGBTQ causes.
But goodness knows we won't have long to wait before Vice President Pence gives us another opportunity to be disgusted.
Keep reading...
Show less