All parents want to support their children.
Of course, when they grow up and fly the coop, they can't always help them out of every pickle.
But every so often, when their children find themselves in a bad place or are struggling financially or emotionally, most parents will help their children out without a second thought.
Until that is, their children begin to take advantage of their generosity or find themselves getting into trouble a little too often.
It's situations like these where sadly, the best thing parents can do to help their children, is to cut ties, either temporarily, or in extreme cases, permanently.
Redditor ARatherOddOne was curious to hear the heartbreaking circumstances which led parents to sever communication with their children, leading them to ask:
"Parents who have gone No Contact with your adult children, what happened?"
Substance Abuse

"Sigh."
"He's an addict who kept stealing from me."
"I had to draw a line."- Readsumthing
"I went no contact with my daughter."
"She had serious drug and alcohol issues."
"I had to lock up my prescription meds."
"She was also mentally ill but refused to take meds to treat it."
"Illicit pills."
"Yeehaw."
"Prescribed pills."
"Nope not gonna take them."
"I finally drew the line when she threw my suitcase at me while visiting her and threatening to kill me."- KrankySilverFox
Untenable Demands
"Our mentally ill son told us we had to do exactly what he told us to do (and could not push back on his requests or even explain our point of view), or we would never see our grandson."
"It was emotional terrorism."
"We told him those conditions were unacceptable to us, and he went no contact."
"Shortly thereafter, his wife divorced him, won custody, and encouraged us to continue building a relationship with our grandson."
"Today, our son wonders why we will not come to family events (and just 'ignore each other') when he is around."
"He set clear boundaries (no contact), and we still believe in respecting those boundaries until he tells us otherwise."- nielsondc
Rocky Relationships

"My brother basically has no contact with my parents."
"Basically it boils down to him getting divorced and remarried after 20 years and then demanding they never talk to the ex ever again (they got along well) and immediately accept and shower the new wife with love and affection even though the first couple interactions were her telling them how crappy they were as parents and how they didn't love him."- Hopeful-Translator70
"So, I'll tell this as a third party."
"My wife's mother and her sister had a falling out."
"It was a slow burn."
"I've been part of the family for close to 25 years now and my wife has told me stories of how her older sister and their mother didn't get along well."
"Couldn't tell you who instigated the fights or anything, but my wife told me on many occasions the two of them would get in to shouting matches, objects would get thrown, things like that."
"My mother-in-law, until recent years, could be very difficult to get along with."
"My wife's sister has a very Alpha, bullheaded personality."
"Not just when dealing with their mother, but you could see it in how she treated her (now ex) husband and their children."
"I'm not certain which straw broke the camels back but their already turbulent relationship was further strained when her sister moved several states away and took the kids with her, virtually never to been seen again."
"It's been over 10 years since their move and I want to say her sister has come to visit maybe twice?"
"This past Christmas my wife and I went to see her mom and while visiting, her sister was brought up in conversation."
"Her mother said, 'I can tell you, she'll never step foot in my home again'."
"But didn't elaborate."
"I don't think there was ever anything like drugs or legal troubles involved, only two really dominant, aggressive personalities that clashed virtually every time they met."- Deftallica
Difference In Beliefs
"My wife and I recently made the very painful decision to completely cut all ties with our oldest son because he has become a dangerous believer in that Qanon sh*t."- GlooBloo92
Unworthy Partners

"My grandmother just did this to my aunt. It's because she doesn't approve of her new fiancé."- jdog_014
A Simple Minded Grudge
"My older brother went NC with my dad first."
"Reasons are mostly my brother."
"He's got mental disorders and never went to therapy to fix them."
"Then he went NC with me since my mom enables my brothers toxic behavior."
"Basically sponged off my mom and demanded money from her and my poor mom gave in."
"When my brother had a son, I finally wanted all of us to meet him and reunite (we all live in different states. Bro in Cali, parents in Ohio and Me in Washington)."
"When I paid for everyone tickets to visit me in Washington my brother flipped out since my dad was coming so he went NC on my mom.'
"Again let me emphasize my parents and I have done nothing my brother has very toxic behavior and will hold grudges for million years."
"I truly believe he has undiagnosed autism and he was bullied so badly back in Ohio where we grew up from school he's scorned and blames my parents which isn't their fault."
"Dad pretty much gave up trying and my mom keeps trying especially to see her grandson but my toxic brother keeps us NC."- Wesmom2021
No Reason At All

"My ex went NC with our son."
"He kicked him out of his house when my son turned 18, even though he had medical needs and no job."
"'Dad' called to tell me that he did it, and to strongly recommend that I kick him out, too."
"Not because he had done anything wrong, just because."
"Of course I didn't, because I don't believe children are disposable objects and I couldn't see what he was supposed to learn while living on the streets and eating out of garbage cans."
"They had some sporadic contact after that until his dad remarried and moved out of state."
"Now my ex (thankfully) hasn't called in about 6 years."
"My son still lives we me because he can't work and you can't live off only $1200 in monthly disability payments."
"That man was very toxic and abusive to us and we both have PTSD from living with him."
"Knowing he won't be calling either of us ever again is a huge relief."- Xylorgos
A Lamp
"She was physically violent, lied, threw things at me, stole from me."
"But the final straw was she wanted my lamp and was moving out."
"I said no."
"Left."
"Came back to lamp gone."
"She screams she didn't take it, how dare I accuse of her something she didn't do and called my mother and sisters to complain how I accused her of stealing."
"They called and harassed me about accusing my daughter of stealing and that I needed to apologize."
"A week later, in the garage, in the far corner under a box was the lamp."
"She admitted she did it and I still needed to apologize because she didn't steal it." - Reddit
Cutting off ties with your children, or any family member might feel like an utterly unfathomable thing to do.
Unfortunately, sometimes the first step toward forgiveness and recovery is letting go.
Have you ever had to cut someone out of your life? Let us know in the comments below.
Even in a strong economy, or after making billions of dollars in profits, all businesses try to look for ways to save money.
Sadly, one very common solution is to lower the numbers in their workforce, resulting in layoffs for those whose departments they deem unnecessary.
Others look for slightly more unusual solutions.
However, sometimes these solutions are made without a great deal of thought, and these presidents and CEOs soon discover what they thought would be a cost-cutting measure ended up costing them even more money.

Sending them racing back to the drawing board.
Redditor Embarrassed-Mouse-49 was eager to hear stories of greedy companies whose attempts at penny-pinching backfired rather embarrassingly, leading them to ask:
"What did your company do to "save money" but ended up costing the company lots of money instead?"
You May Get A Little Hot...

"Shut off the HVAC system to save on electricity costs during the summer."
"Had to pay over half a million in mold remediation costs."
"F*cking morons."- dinosore
Never View People As An Expense
"Lay off a bunch of veteran people so they can bring in newer workers for cheaper."
"They find they couldn't bring in newer people for cheaper so they hire newer people at close to the same price as the veteran workers."
"Veteran workers are mad they have to train somebody making almost the same as they are with no experience and start leaving."
"Company has to pay fewer remaining veteran workers even more to get them to stay while paying inexperienced workers close to what the workers they just laid off were making."
"To my knowledge, prior to the lay offs, the veteran workers weren't even complaining about pay."
"Now the department is at a worse state and more expensive than what it was prior to their plan to save money."- Frankie__Spankie
Simply Illogical
"The roof of our building was leaking bad."
"Got quotes for doing just a third of the roof and for doing a whole new roof."
"They choose to do third of the roof."
"All it did was move the leak."
"A month later they did the whole roof."
"They would have paid a lot less had they done it right the first time."- sonsonmcnugget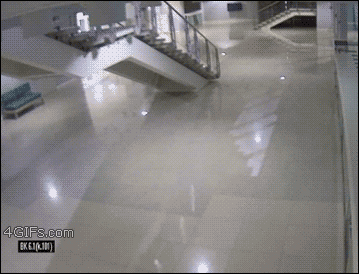 Cat Olympics GIF
Giphy
Location, Location, Location! Or Not...
"Business travelers must fly to the closest airport to the destination."
"Is Airport A one mile closer to the destination than Airport B?"
"Yes."
"Are the airline tickets 2x as expensive?"
"Also yes." - Reddit
A Hospital Is Nothing Without Its Nurses!

"Underpaying the nurses so they quit and had to pay agency 3x the going rate."- junotinychonk
The Dangers Of Outsourcing
"Moved 'corporate' phone support from UK to India for a very large fizzy drinks company, despite the contract saying guaranteed UK support."
"Over 50k phones canceled and moved to their rival."- WimbleWimble
"Someone I know worked for the 'oldest American' hoist company."
"They decided to outsource production to china."
"The cost of transport, losses, customs, etc made the Chinese hoists just as expensive as their American-made ones and then the Chinese company stole the plan to make and sell themselves for less."- Diabetesh
You Never Know When You're Going To Need Them...
"Company ran a campaign for 'outside the box' ideas in cost cutting, with stock awards for proven savings."
"Our facility maintenance manager claimed a $300k savings by eliminating unnecessary capital spare parts in the warehouse and received a $30k award."
"Six months later a critical compressor failed resulting in the plant reducing to half capacity at a $500k per day profit loss."
"It would only take two days to repair, however, the parts were no longer in the warehouse."
"They were among those eliminated and sold for scrap."
"It took 90 days to receive replacements."
"Total loss to our company was just over $50 MILLION."- eron6000ad
God Forbid People Are Rewarded For Good Work

"I used to work at a place with a sizable distribution center and thousands of SKUs."
"The warehouse's team of pickers was a great group of folks."
"They were fast, extremely accurate, and very good at their jobs."
'I brought them cookies on a regular basis and made sure to take good care of them."
"One day, some f*cking walnut decided that they were 'making too much money' in incentive pay (they got a bonus for accuracy and for picking above and beyond their normal quota of items) so they canceled the picker incentive plan and bumped up their quota, saying 'it's their job, we're getting robbed paying them extra to do what they should be doing anyway!'"
"Pick rates began falling sharply within the first week or two, because the incentive pay for being an outstandingly fast and accurate picker made the otherwise crappy base pay for that job turn into a living wage."
"Warehouse staff was enraged by having their pay jacked with and now being unable to pay their bills while still being expected to perform as well as they did before, so they started performing to the old quota."
"Management did much finger wagging and tried to write up a couple of the top pickers for 'deliberately underperforming and hurting the company'."
"Those top tier workers refused to sign the writeups, walked out of our warehouse, walked into the warehouse of our direct competitor, and had new jobs that same day."
"The rest of the high performers followed over the next couple of weeks."
"Delivery routes got delayed because of the short staffing and loss of the best workers, customers got upset because they were receiving the wrong items or not getting them at all, and the sales team, which wasn't paid enough to get screamed at by angry customers, was furious."
"Cue a meeting with the sales team and the f*cking walnut, who proceeded to lecture everybody about how 'picking is an entry level job' and 'anybody could do it' and how they're going to bring in a bunch of temp labor 'because they will actually appreciate the opportunity'."
"Fast forward a few months and it turns out the temps are idiots and caused the number of pick and 'not on pallet' errors to increase, customers are now leaving in droves, and sales people are bailing out too."
"The company lost millions of dollars in business and had to lay off half the staff because they were going to go bankrupt otherwise."
"All this because some f*cking walnut thought they could squeeze the people at the bottom of the pile who actually did the work that made the company money."- nancybell_crewman
From $75 Max, To A $75 Steak...
"We used to get a travel per diem for our meals."
"Most people would eat cheap like get a free breakfast at the hotel and get a $5 footlong and split it for lunch and dinner and bank the rest."
"I traveled a lot so it was like a nice perk."
'The company got wind of this and changed their policy to we had to buy and expense all our meals."
"The problem was they had to have the same policy for all employees so they couldn't put a cap on meals due to the sales guys having to take out clients and stuff."
"We took full advantage of it and ate like kings."
"My meals expenses were twice what they were paying in per diem."- velvet_satan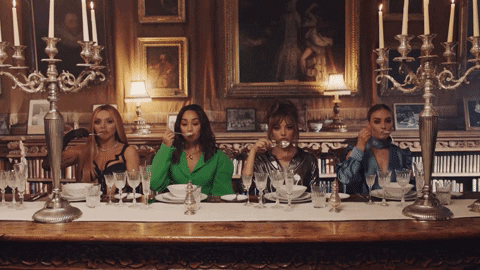 Woman Like Me Fine Dining GIF by Little Mix
Giphy
Safety First

"I used to be the head of security for a club that had the most tight-fisted owners I've ever heard of."
"I kept telling them that we were dangerously understaffed."
"The police told them the same."
"So did the fire brigade, they said there wasn't enough of us to evacuate the venue if we had to, they were right too."
"The owners wouldn't listen."
"The club was taking around 45k per week but they wouldn't pay for radios for us to least be able to communicate."
"We had so many incidents there that it was just insane."
"There just wasn't enough of us to actually watch the whole club and even when we did see something we couldn't call for back up."
"I found a set of second hand radios for under £200 but they refused to buy them I ended up buying whistles for the team to at least give us something to use to get each others attention."
"They also wouldn't pay to get CCTV installed which upset the local police."
"One night a bartender came out to the door and told me there was a fight inside, there was no security inside just 2 of us on the door."
"When we went in there was around 60 people brawling on the dance floor."
"We did what we could but it was beyond our control."
"Eventually the police arrived but wouldn't come inside they stood outside and essentially instructed us to kick everyone out and they would keep them out."
"We spent 45 minutes dragging people out of there."
"Many people were injured and after the fight one of the guys who had been fighting came back and stabbed a guy he had fought with."

"The police decided enough was enough and approached the council who as expected revoked the premises license."
"They lost the club altogether."- operative87
Gig Economy...
"Not giving the guy doing 2.5 full-time jobs a slight raise, instead letting them walk and paying 3 new people (combined) at least twice what they were paying him to do all the same work at like 65 percent the quality level."- BigPZ
Experience Matters...
"Consolidated the sales departments and made salespeople stop selling the stuff they knew how to sell and forced them to try to sell products they weren't familiar with to customers they had no history with."
"Company almost went out of business in a matter of months, and this was not a small company."- MostBotsAreBad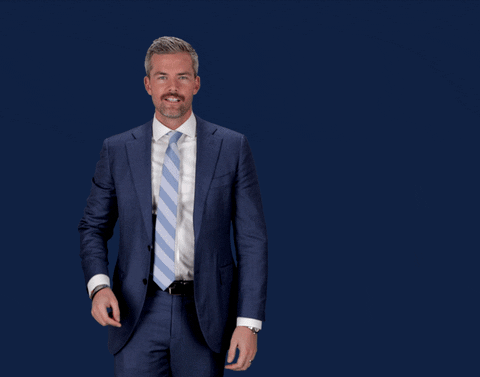 Sell Salesman GIF by Ryan Serhant
Giphy
Needless to say, a business needs money to operate.
But money should never be the driving force behind the decision.
At least not over quality, practicality, and the well being of your employees.
We've all been faced with tough decisions at least once in our life.
In some cases, we've had time to think very carefully as to what we decide to do, a few days, weeks, or even months or years, and thus felt confident and happy with the decision we made.
In other cases, however, we might not have had the luxury of time, and had to make a decision in the blink of an eye.
More often than not, it's these split-second, sometimes impulsive decisions, which might end up drastically changing our lives.
Sometimes for the better, and sometimes not.
Redditor Emergency-Niku-0506 was curious to hear about the split-second decisions people made that permanently altered their lives, leading them to ask:
"What is a split-second decision you made that change your life?"
Going With Your Conscience
"Had a boss who asked me to help him commit fraud."
"At the time I was very heavily in debt and badly needed the income, nonetheless I resigned immediately."
"Luck shined on me and I got another job a month later, just in time to pay bills."
"A few years after that I looked up my old boss, he got caught and served time."- GreedyNovel
Why It's Worth Pulling Your Eyes From The Screen
"Quitting a game of Call of Duty Zombies (whatever the one was in 2010/2011)."
"My friends in the dorm would play this constantly and were addicted."
"One day, my friend comes in and says he's going up to his gf's dorm to meet her new roommate, did anyone want to join."
"Normally, nothing could pry me from that game, but something compelled me to say yeah, sure."
"My buddies I was playing with were pissed."
"Went up there and had the closest thing to love at first sight I can describe."
"I still remember looking at this girl vividly."

"She's now my wife, and we have a 5 month old son together."- IslandsOnTheCoast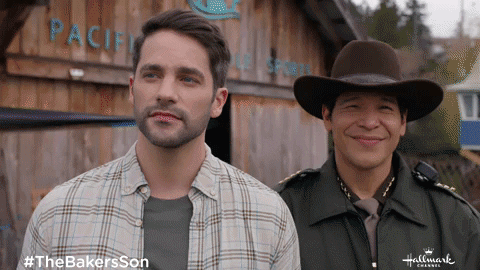 Love At First Sight Nicole GIF by Hallmark Channel
Giphy
Think Twice Before Taking Off Your Pants
"My friend ('B') had just gotten off of work and would drive past my house on the way to hers every night."
"One night (December 27, 2007, to be exact) B decided to call me while leaving work and invite me to the bar for a drink."
"I had already started drinking and was about to decline the offer when she told me, 'I'm pulling into your driveway'."
"'You might as well put on some pants and come have a beer with me'."
"No more than 30 seconds after we walked in, she was approached by another friend of hers ('N') and introduced us to each other."
"One year and three four days later - December 31, 2008 - N and I were married and have been ever since."
"If I hadn't made the decision to put on pants, I likely wouldn't have met my wife."- A_Prickly_Cactus
Making The Right Decisions For Your Health
"Making myself an appointment for in-patient rehab consultation."
"I couldn't decide if I was being dramatic or necessary."
"5+ years sober now!"- jn7nh0
Some Feelings Just Can't Be Hidden
"I asked my best friend 'Do you want to talk about the unspoken thing'."
'It was a very impulsive decision, but something I had wanted to say for a long time. she responded 'What, the fact that we love each other, like romantically?''- Winter-Algae8569·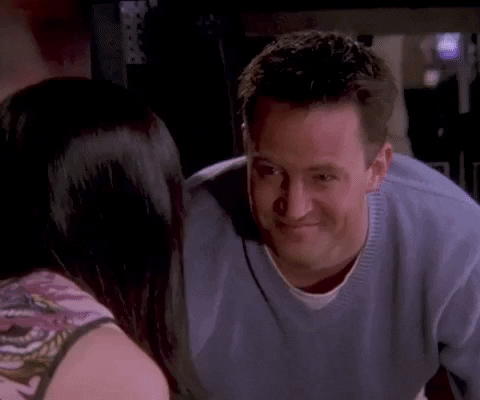 Season 5 Episode 121 GIF by Friends
Giphy
The More The Merrier
"January 2020, a coworker asked if I knew anyone that wanted to adopt a puppy."
"We had three dogs, were not considering another, and even discussed that three was definitely more than enough."
"For whatever reason, I asked him for pics and sent them to my wife."
"That evening we had a 4 month old pup that got along amazing with the family and the other dogs."
"Two months later I was laid off unexpectedly, not even related to covid."
"I was unemployed for over a year and this dog was by my side non-stop."
"Now, everyone in the family loves Rosy, but me and her have a special bond I've never had with a dog before."
"I'm literally tearing up as I write this, a 40yo bearded trucker, ffs."
"I just can't explain how special she is and how important she was to helping me get through the last couple of years."
"Not to dismiss my amazing wife, to be clear."
"When I'm home, I can't go to a different room without her coming along."
"When I'm gone for the night, she whines at my wife while going between her and the door, so I'm told."
"I guess that's not as 'life-changing' as some of these stories, but my life is definitely changed by the presence of her."- curlyfat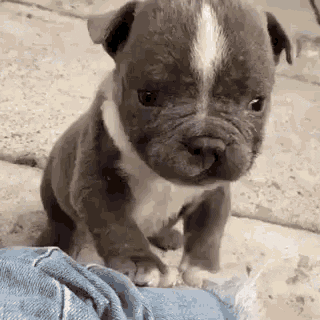 Dogs Wave Hi GIF by MOODMAN
Giphy
Just When She'd Given Up All Hope...
"A person who was a stranger to me at the time logged in to delete her online dating profile."
"There was a message in her inbox."
"It was from me."
"15 years later, we are 12 years happily married."- mekdot83
You Can Never Be Too Sure...
"Going for a third opinion after being misdiagnosed by two doctors in a day for unnatural tiredness."
"The third doctor rushed me off to get urgent blood tests, and it turns out I had severe blood poisoning and was on the verge of organ failure."
'If I'd not gone for a third opinion, I'd be dead now."- Wickywahwah
Safety First!
"Not sure if this counts, but when I was 13 we had this little 50cc dirt bike that I would ride around the block every now and again."
"I was out riding one day and I start doing jumps off the curb."
"I remember landing sketchily and thinking 'a helmet would nice' so I went and out one on, did another curb jump and sure enough wipe and snake the side of my head on the pavement and concussed myself."
"I am sure I would've died without the helmet."- buttermansix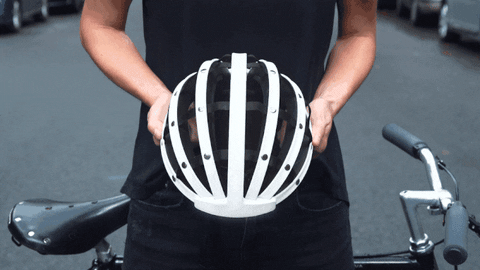 cycling fend GIF by Grouphunt
Giphy
Always Follow Your Heart

"To quit my tenured job."
"I'm now living in a different city, completing a degree for a profession I am both interested in and naturally good at."
"If you'd told me 5 years ago that this is what I would be doing at the start of 2023, I would have had a panic attack over the thought of just dropping everything, quitting my profession and moving hours away from my home city."
"I was suffering then, but I didn't realize I had the strength to do it until I needed to do it."- ana-neemous
A Little Help Goes A Long Way
"A neighbor of mine is a teacher at an elementary school."
"One day, 6 years ago, she asked me if she could give my phone number to the parents of one of the kids at the school who needed tutoring."
"I wrote down my number for her and started tutoring the kid."
"Over time, I basically became part of the family."- AlmostChristmasNow
Really Knowing Who Your Friends Are
'Cutting my group of friends out of my life.'
"I always felt like crap around them, and one day I realized that they would never ever be there when I needed them."
"So I just noped out and changed numbers."- tsoro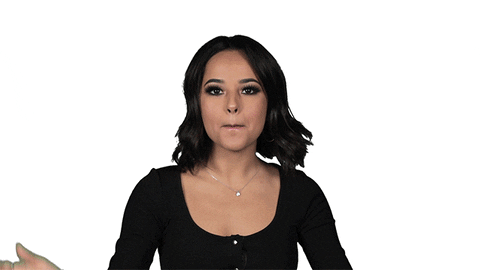 Bye Bitch Get Out Of My Face GIF by Becky G
Giphy
It's always scary to make a decision in the heat of the moment.
However, as the saying goes, "the heart knows what it wants".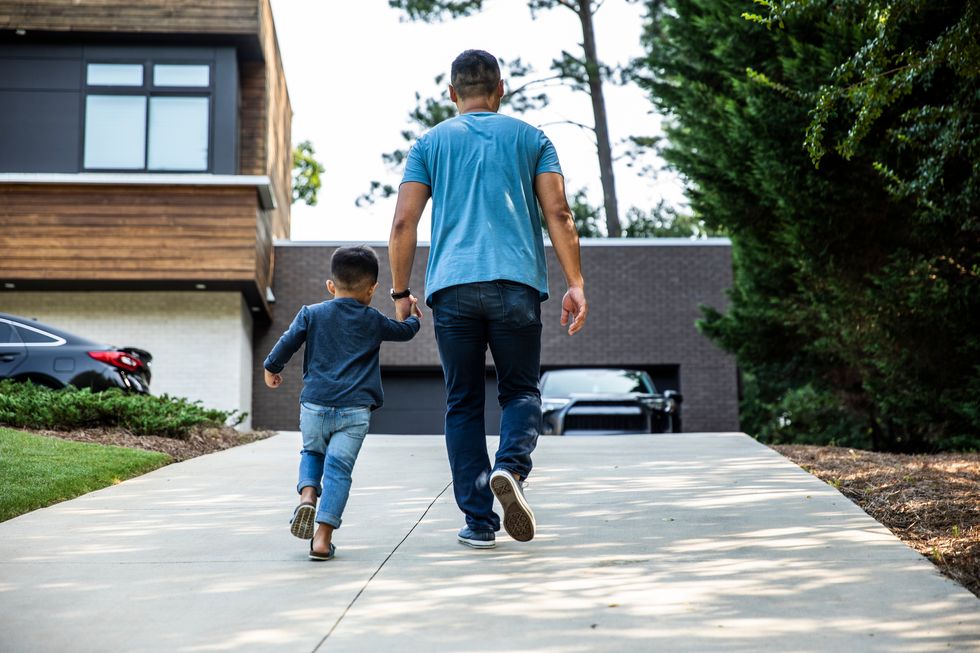 Invites to weddings can get tricky. More and more weddings have become childfree. Not because people hate kids, but because adults want to get crazy without having to babysit. This can cause a lot of friction with certain parents. It's a sensitive topic. Case in point… Redditor teweddinthr6345 wanted to discuss his experience and get […]
More
Our day-to-day existence consists of making a myriad of minor decisions.
"Should I get out of bed now or hit the snooze button?"
"Should I do cardio or focus on weightlifting this week?"
"I love this holiday Merino wool sweater that's on sale but do I need it?"
We don't even think about some of the daily choices we make because most are inconsequential.
But sometimes, we may not even realize until after the fact that some of our decisions weren't necessarily well thought out.
Those who have regrets from going down the wrong path had plenty to share when Redditor imheretoscrolll asked:

"What was the worst decision of your life?"
It was better late than never for these Redditors.
A Pileup

"I feel like I can't really find that one 'worst decision' because my life until now is just a snowball of slightly bad decisions piling up."
"Don't quit school cause it's boring, get you driver license, and don't take things for granted."
"And don't waste money when you can't afford to !"

– BigWhiteCrow
Wasted Time
"Probably that 20 years of nonstop drinking and drug use looking back and trying to understand how I made that same decision everyday is sad got myself together now at 36."
– FixingandDrinking

Plans On The Back Burner
"Waiting to get into culinary. Wasted a lot of time going a traditional route of getting a degree and should have done it right after high school than waste 10 years bumbling about."
– Calm_Memories
Bad financial decisions came back to haunt these consumers.
Going Nowhere Fast
"Getting caught up wanting to be flashy in a fancy car at 19. Please learn about interest rates and depreciation if you've never bought a car before. One of the worst financial situations you can be in is stuck in an upside-down loan with a high interest rate and can barely make payments on it."
– michaellicious

Firing On All Cylinders
"I bought a brand new Audi A4 when I was 20. My first car, went in by myself, no f'king clue about negotiating and just desperately wanted the car. Got completely hosed by the dealers, paid sticker price plus ALL the extra bullsh*t add-ons, low jack, acid rain protective coating etc etc they made it seem like they weren't options, just wrapped up in a nice balloon loan at 9% interest, had me feeling like I got a great deal! I'm sure they were high-fiving in the back office. I was a dream customer. Not even sure how I qualified for that loan w my income."
"Pretty much all my $ went into the monthly payments on that car and it ended up constantly breaking down and behaving like a piece of sh*t, transmission died after warranty expired and eventually sold it to CarMax for $2,500."
– foundsomeoldphotos
People talked about decisions involving relationships with others.
Matrimonial Miss
"Getting married to the wrong person."
– Limp_Distribution

Losing Touch
"Losing contact with the people I cared about because 'I'll just message them tomorrow instead.' Tomorrow never came and now the relationships are dead."
– pajamakitten

Fools Rush In
"Kinda falling in love with wrong person."
– KishMishShishkebab

Parting Ways
"After about 4months living together we amicably split. Best for her, her kids, and me. No hard feelings, she was lovely and a great mom, but I needed some growing up to do."
– -Alter-Reality-

Value Of Friendships
"During my late teens, I missed the funeral of my best friend's brother. To all the kids out there who are open to learning empathy but might not understand ityet, BE THE PERSON WHO IS THERE FOR YOUR FRIENDS. Folks just want a shoulder to hug; do what I couldn't and be a presence for your mate(s)."
– RuggedExecuteness

Many of my regrets are not following up when dispensing the all-too-familiar line, "let's get together."
We all do it. Many of us never make the effort to set aside time to commit to meet up with people in spite of our good intentions, and the phrase diminishes in complete sincerity.
The worst example is when the person you told you wanted to meet with them is no longer with us.
While that has not happened to me personally, I did lose touch with good people in my life that have moved across the continent or too much time passed and the window of opportunity to relate to each other closed–leaving me drowning in thoughts of "coulda, woulda, shouda."
Look, we're all busy. But the next time you promise to meet with someone, it's worth delivering on that promise. Because the regret from not doing so can weigh on you, heavily.