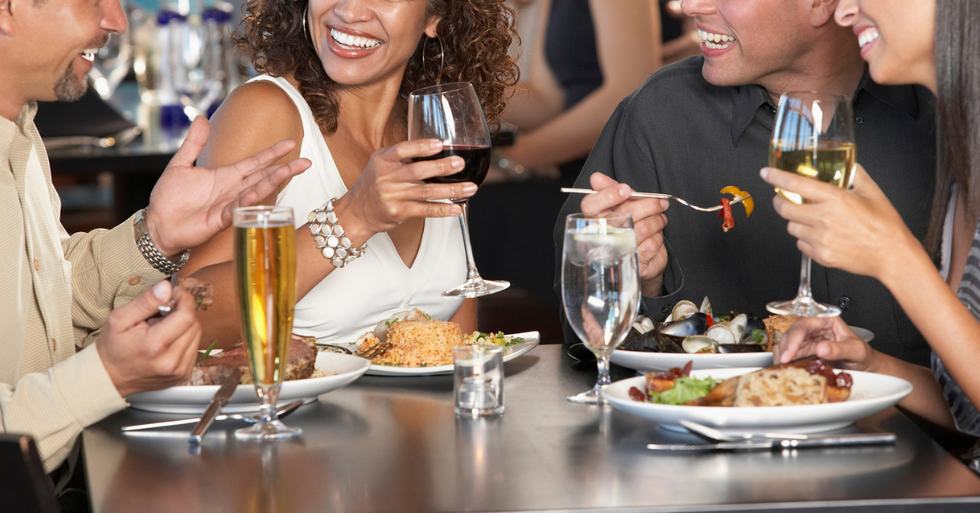 Dating life is one of those subjects that people tend to have a strong opinion about. While some are willing to respect other people's differing outlooks on dating or single life, there are others who will insist they know what is best, cringed the "Am I the A**hole?" (AITA) subReddit. Redditor throwaway_294847 was perfectly happy with […]
More
Let's just be honest: the dating scene can be rough, especially when you're not sure if that person likes you back or not.
Some people, however, are very comfortable with their dating histories and believe there's a certain "cheat code" to confirming if someone is interested.
But for those of us who have always been bad at flirting and consider ourselves "oblivious" to other people's advances and compliments, maybe there could be some hope for us after all with these tips.
Redditor Independent_Slide932 asked:
"What are signs that there's sexual tension between you and someone?"
Their Undivided Attention
"It's serious eye contact for me, like when they would rather admire you than look anywhere else. It just makes it so obvious."
- GoGoHesHere
Butterflies
"For me, it's not just the eye contact itself, but when the eye contact is made, the two of you are in your own little world. There's communication happening in that eye contact that you aren't having with other people."
- la_metisse
The Thrill of the 'Chase'
"To answer the actual question OP asked, it's finding reasons for eye contact."
"It's 'accidentally' making physical contact. It's always ending up sitting next to each other in a group."
"It's a tingly tight feeling in your guts."
"It's a beautiful pain to experience. It's almost more fun than actually 'getting' the other person."
- AllAfterIncinerators
Literal Physical Attraction
"Angling. Always feeling like your center of gravity is shifting towards them."
- thelibrariangirl
Interested or Not?
"There's a regular who comes into my work who makes serious serious 'seductive' eye contact with me and has a smile that looks flirty."
"But he's also hot as f**k. He's just incredibly attractive. So like, just because it's making me turn to jelly doesn't mean it's anything other than just being friendly and having a regular smile to him."
- MangoMambo
It is, Indeed, ...Tense
"It's that awkward, 'I want to f**k this person, and I'm pretty sure this person wants to f**k me, but I'm not sure enough about it to actually make a move.'"
"That's sexual tension."
- Grueaux
Sounds Awkward
"It can manifest in a lot of ways. Usually, sexual tension develops when two people are attracted to somewhat attracted to each other. The funny part is, sometimes they aren't even fully conscious of it, or want to acknowledge it."
"That is where the tension lies. There is a reason why both are not participating in healthily acknowledging attraction for each other. It can look like tense awkwardness, constant fighting, overt flirtatiousness without any progression, and even consciously ignoring/avoiding the other person."
- EimiCiel
Silent Communication
"It's a shared gaze that at once leaves you both relaxed and on edge. It's like being old friends with a stranger."
"It's like an inside joke that isn't funny, it's sexy. I mean, it could be funny or sexy, but you see what I mean, it's a common understanding."
"It's like, 'You've got a secret, and I know it, and I've got a secret, and you know it, and the secret is the same thing, and we both know it, and it's so f**king delicious that we both know that without discussing it. The secret is nothing and everything, it's the knowing and sharing and the edging that is wonderful."
"It is something that is involuntary, but also once you've experienced it (enough), you can put yourself in that mode, make eye contact with a sexy stranger, and they may respond positively. It won't be as good as spontaneous mutual attraction, but you can put the signals out, 'Hey, I dig you, are you interested?'"
"Some people that you have that intense mutual attraction for aren't the right one(s) for you, except that they are the right ones to practice making that connection with. The person who is perfect for you might be someone who grows into the right emotional responses... and that's true of you, for them, as well."
"And lastly, you can choose to ignore both the mutual and asserted versions; the right relationship choices are both an emotional and intellectual decision, don't rely on one exclusively."
- im_dead_sirius
A List of Obvious Signals
"Reading signals is tough, I'm glad I don't have to date these days."
"But some legit signals I've learned, in no particular order:"
"Prolonged or suggestive eye contact."
"Body positioning mirrors yours or stands closer than typical in your culture."
"Playing with hair when you interact."
"Light unconscious brushing up against or touching."
"If seated, leaning forward towards you frequently and/or touching you hand in a friendly way."
"Flushed or light blushing when they interact with you but not others."
"Suggestive teasing."
"Excessive awkwardness that isn't the case with them around other people. Especially if they straight up start babbling like a loon."
"Awkward silences you could cut with a knife but they still keep seeking you out."
- AndrogynousRain
When Someone Gets It Wrong
"It's hard to explain. Basically, it's a nervous, delicious breathless feeling when they are close to you. You both go out of your way to stand just a little bit closer to each other."
"The sad thing is, some people think they 'feel' this with someone just because the other person is being friendly and misread signals. I once had a guy insist that we had sexual tension simply because I twisted my hair."
"He told me that twisting my hair was a 'mating signal.'"
"I told him that I had been twisting my hair has been a nervous habit of mine since I was a toddler, but of course, he wanted to believe I was interested and insisted that I must secretly want him."
- Joygernaut
Obvious to Other People First
"When other people pick up on it."
- The_She_Ghost
Responding to Looks
"When they suddenly look and hold eye contact and then look away. (Low)"
"When they look and notice you're looking then they run their hand through their hair. (Medium)"
"When they notice you looking and suddenly gently bite their lip looking away. (High)"
"When they notice you're looking and do something to draw attention to their body either stretch and reveal skin or adjust an intimate part of their clothing. (Extreme)"
"Each of the above will make you get butterflies as you know that she knows AND that she knows that you know."
- DragonofDojima_
Trying to Keep the Conversation Going
"When there's a lull in the conversation, and eye contact is maintained while you both are trying to figure out what to say next."
- djpack
Looking But Not Looking
"Catching glances, by either party. The kind where they're looking at you and don't think you'll look up or at them. Then suddenly the ceiling is really interesting to them when you make eye contact."
- HuxEffect
The Classic Note Trick
"When they hand you a piece of paper that says:"
"'Do you think that there is sexual tension between us?'"
"'[ ] Yes or [ ] No'"
- xaradevir
While we'd all love for the dating scene and general flirting to be straight-forward, simple, and stress-free, this thread serves as a reminder that it comes easily for some while being a puzzle for others.
At the end of the day, if you're interested in someone, the easiest thing to do, though it's terrifying, might be to ask them.
Anyone with any amount of dating experience knows at least a few things that they love in a relationship and a few things they find unsavory.
Just like discovering our boundaries and what qualifies as a relationship deal breaker, most of us generally have a few rules that we tend to live by in every relationship, whether it's romantic, platonic, or professional.
Curious to learn some rules to live by, Redditor aytmamatov_musa asked:
"What relationship rule have you memorized forever?"
Actions Speak Louder than Words
"I can't remember the exact wording, but something to the effect of: Pay more attention to how invested your partner is in the relationship, not how much they say they are."
- why_im_single
Know Who Holds the Power
"I remember when I first realized that the person who has the most control in a relationship (especially ending it) is the person that cares about the relationship the least."
"When I thought of all the relationships that I had been in (not just sexual) and how one person decided sometimes months ahead of time that the relationship was over, I remember how oblivious the other person was when it ended."
"By the way, this can also be applied to employment relationships as well."
- Mo_Jack
Don't Fight for Someone's Attention
"If someone does not want to hear you, there is no way you can phrase anything to make them listen."
"This applies to all types of relationships, but I learned it from trying so hard to have a healthy relationship with my mother. Then when I left at 25, she responded by filing a missing person's report, hiring a PI (Personal Investigator), harassing my friends, and hacking my email and bank accounts to monitor my activity."
"This also ties into: abusers see you taking away their ability to abuse you, as an egregious theft of their rightful property."
- CurrentSingleStatus
Be a United Front
"Problems aren't You vs Me. They're Us vs The Problem."
- FilecakeAbroad
No Codependent Relationships Here
"You cannot help someone who does not want to be helped."
- Diesel07012012
Be Honest About Your Feelings
"Listen to how you describe your partner to friends, or how you think at the moment how you're describing your partner to them. That will tell you a lot about how you feel about them."
"If you're nervous about introducing them, listen to why. If you're apologizing for their actions, pausing to reframe positive ways to speak about them, or ignoring the red flags, then listen to that instinct. If you're constantly talking about the problems or hiding them, pay attention to why."
"I remember being in one relationship and having those feelings of, 'Should I introduce her to the family, when I talk to others about her, I'm exhausted from some argument, etc.'"
"I remember another relationship, thinking, 'Oh, I would love her to meet the family, she'd get along with everyone's kids, my friends would love her, I just had this great moment with her, and I wanted to tell people about it, I enjoy talking about her.'"
"When you experience that difference (and you have the wisdom and experience to know you're not being deluded by things like abuse or newness or getting caught up in a big fire that's going to burn out fast), it tells you so much."
- ConvenienceStoreDiet
Be Mindful of Reciprocation
"Something a friend of mine once told me was, 'Always ask yourself if this relationship isn't taking more from you than it is giving you.'"
"It saved me a lot of heartbreak."
- Interferonno2fan
R-E-S-P-E-C-T
"If they don't respect your boundaries while dating, they won't respect them in marriage."
- Rachel1578
Cheaters Gonna Cheat
"My best mate got with a woman who cheated on her then-boyfriend to be with him. Then my mate and she stayed together for four years, but she ended up cheating on him with another guy that she is now dating."
"I warned him in the beginning and advised him not to get into a relationship with her to start with. If she can do it with one guy, she can do it with another."
"His argument was that her then-boyfriend was not good enough for her which was why she is cheating on him. But what he failed to realize was that no one is the best in the world, and if she decides that he isn't good enough for her in the future, then she will cheat on him too. And that is exactly what happened."
- dp9116
Acknowledge Red Flags
"Red flags look like normal flags when wearing rose-colored glasses."
- Mezame_Drgn
Common Interests Aren't Everything
"Having a lot in common doesn't equal a good relationship. It's just a decent starting foundation."
- ironicallyunstable
Don't Go to Bedroom Angry - Or Do?
"I wouldn't say forever, yet, but since becoming a wife, I have learned that it's okay to sleep off a fight. Don't have to 'resolve' everything right then and there. Give each other space to let steam off and talk in the morning."
- beanedjibe
Be Loved for Who You Are
"Do not change your personality if you don't want to... I didn't realize until the breakup, that my ex did not like me, just the idea of what I could be..."
- Bethedr
Know the Difference
"When an argument comes out of nowhere, ask 'Are you yelling at me, or to me?'"
"It's helped with a lot of arguments. Sometimes we just need a backboard to scream at, and nine out of ten times, that backboard is your significant other."
"A lot of arguments get bad just because they don't know you are releasing anger, which is healthy in the right way."
- spenser1994
Some of these seem pretty simple, but they can make a huge impact in a relationship, if not also to the trajectory and health of a person's life. By understanding our own worth and how it's valued by others, we gave give ourselves a much happier ever after than we might have otherwise settled for.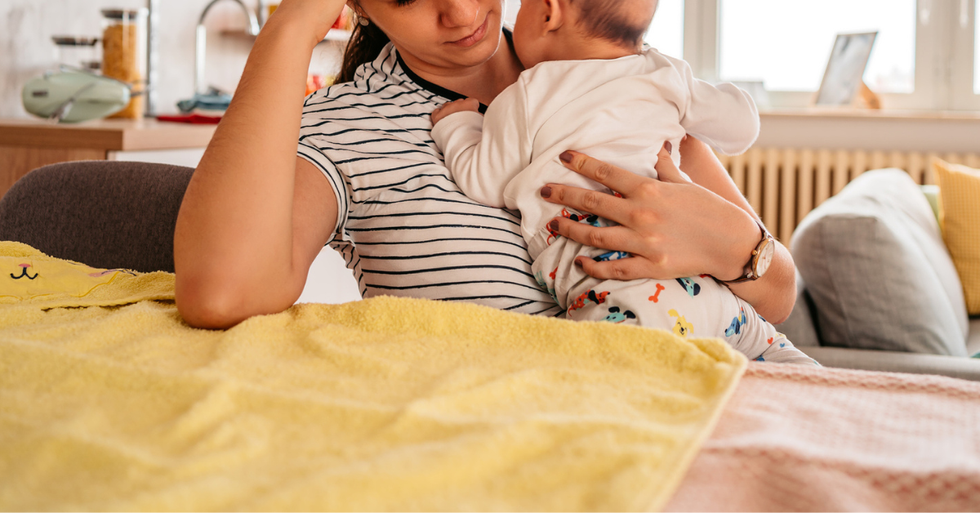 Having an open relationship has become an increasingly common option for couples who wish to continue dating. But when a baby enters the mix, continuing to date can be more complicated than before, agreed the "Am I the A**hole?" (AITA) subReddit. Redditor PhilosopherReady5992 was sort of excited for his girlfriend to have a baby and to […]
More
We can all agree here that the dating life can be really hard to put up with, but we have to admit that dating also has its moments.
And sometimes those moments are cool enough to lead to a second date.
Redditor EmCWolf13 asked:
"What is a 'green flag' you've experienced on a first date that made you want to have a second date?"
Reliving Memories
"On our third date, we watched a movie at his place. He remembered that on our first date, I ordered a Dr. Pepper with my meal and a chocolate chip cookie for dessert."
"He had Dr. Pepper for me in the fridge and made me homemade chocolate chip cookies."
"He burned them but I married him two years later anyways."
- cassiecas88
A Solid Tipper
"When my girlfriend and I had our first date, her mom sent her with 50 bucks (just in case I made her pay, I guess)."
"Since I paid, she made the waiter cry by tipping him the whole 50 bucks; apparently, he was having a bad day."
- therealandy04
Feeling Celebrated
"We had been dating about six months and she showed up at my apartment with a homemade cake on my birthday."
"It might sound like no big deal to some people, but I had never dated a girl who cared about my birthday. I almost dropped to my knees and cried when I opened the door."
- DuckFan_87
Valuing Someone Else's Time
"She was an hour late. However, the entire time, she was texting me updates and telling me what she was doing to get there. We are going to be celebrating our one-year anniversary on 1/1."
- Rabidleopard
Puppy-Approved
"She came to my door, and my puppy got excited. Without skipping a beat, she scooped up the dog, and asked where the THREE of us were going."
"That was 19 years ago. Puppy is gone but we've stuck together through h*ll and back."
- Civilian216
They Clicked
"Sense of humor and feeling safe."
"I was living in Reno, Nevada at the time and this is my current relationship. The first date we went to downtown Reno to Hot August Nights. We walked through the event, viewing all the hot rod cars, and for dinner, we went to Subway."
"He is easy to talk to, and very funny. We took the bus from downtown to midtown viewing all the hot rods. Walked from midtown to my apartment in south Reno. Was the best night of my life so far. I love him so much."
- SnooCakes6773
The Little Things
"She appreciates all the small things. Biggest green flag."
- Ipalayhir_
Like an Old Friend
"We met up for park beers on our first date. From the get-go, things just felt natural. The conversation flowed, we laughed, and it felt more like meeting with an old friend than a first date. When it got dark, she brought me back to hers to meet her cat (no innuendo, we waited for a few dates to bang, and I just really love cats)."
"We didn't plan to, but we met up the next day. And the next. Took her to a family BBQ two weeks in, and they loved her. That easy, natural feeling never left. And right now her cat (now our cat) is screaming at me for dinner."
- maxhax
A Giving Spirit
"Not the first date, but the moment I knew I was gonna marry this man... We went grocery shopping."
"It was about 9 PM, and we had both just been paid. The young lady in line in front of us had a very young baby and was paying with WIC coupons and a food stamp EBT card."
"Her total came to about $22, and she was holding a $20. She looked dejected and put back the one and only thing that was probably her splurge, a candy bar and an energy drink."
"Other than that, she had baby food, diapers, chicken, rice, bananas, formula, wipes, the bare minimum."
"I turned around to tell my now-husband to hand me my wallet."
"I didn't have to. He already had his out, took out a $50 bill, handed it to her, and told her to keep the change. He changed her week, he changed my life. That was THE moment I knew he was it for me."
- KknhgnInepaOcnB11
An Extended Date
"We met in a nightclub, I took him home for some fun and games. When we woke up and had breakfast, he said, 'What would you like to do today?' instead of just leaving his number and doing the dash."
"We've been together for 27 years and married for 15 of them, and we've almost never spent a night apart."
- SpeakingOutOfTurn
Comfortable Silences
"First date, she was driving us to a spot to go hiking, about an hour's drive. We're talking and talking, but every once in a while we wouldn't be talking, and it just felt so comfortable and not awkward being silent together."
- kamuelak
Pay It Forward
"First date with my now wife. Had plans to go to a fancy Italian restaurant. I show up a bit early, dressed as nice as my wardrobe allows, a couple of drinks before she gets there."
"But anyway she arrives and we enjoy dinner, drinks, appetizers, and dessert. The works."
"Anyway when it's time for the check the waitress comes over and says, 'A person who prefers to remain anonymous picked up y'all tab and told me to tell y'all to continue to enjoy the night.'"
"We were both shocked. I wasn't keeping tabs but this was an expensive meal we just had. I tipped well of course and I thought to myself the only reason anyway would do that is they say an obvious first date unfolding and thought we were cute/happy/genuine or something."
"We both felt pretty special. Been married for three years. Together for 8. We eventually paid it forward to another young couple years later."
"Total boss move by the way. Definitely feel good about yourself."
- _Ryman_
Onward!
"We stayed at the wine bar much longer than planned, and we were trying to race to a restaurant for food before places closed. So, I offered her a piggyback ride to run it, due to her wearing heels. She jumped on, threw her arm forward, and yelled, 'Onward!'"
"We didn't make it to the restaurant in time, but did end up at the nearby diner for a few more hours. Been married just passed 3 years now, and leaving for our honeymoon (FINALLY, thanks to the pandemic), in 10 hours."
- Devlin7
Clear Intentions
"He made it clear it was a date and that he was interested without it ever feeling creepy or like he was pressuring me for anything."
"We talked for hours, went from restaurant to walking up and down the river to my place for a beer, then I offered for him to stay over but on a mattress on the floor (I was in a studio with no couch), not in my bed and he wasn't pushy about anything more happening."
"The first few weeks he was always sweet and respectful but made it so clear that he was interested in a relationship, no back and forth or second guessing. And now we're married!"
- pincho_de_tortilla
An Easy Bet
"A two-hour date that felt like five minutes. At the end of it she made some silly bet with me that she said if she lost, she'd go out with me again. And of course, she lost."
"It was about eight green flags."
- coyote-1
All of these stories are sweet and sure to leave a smile on someone's face.
Sometimes dating is really easy, and when it comes to seeing a future with someone, sometimes you just know.
Do you have similar dating experiences? Let us know in the comments below.