"Reddit user mcamilove asked: 'What makes you think 'Run!' in your mind when talking to a new partner/date?'"
Not all relationships are meant to be forever.
Heck, some are meant to expire after only a few minutes.
The sooner we know when to run, the better.
Why do so many people hold on when life is telling us to flee?
Redditor mcamilove wanted to hear about the times when everyone knew it was right to flee a relationship fast, so they asked:
"What makes you think 'Run!' in your mind when talking to a new partner/date?"
Always listen to your inner voice when it comes to a relationship.
And have comfortable running shoes.
Miserable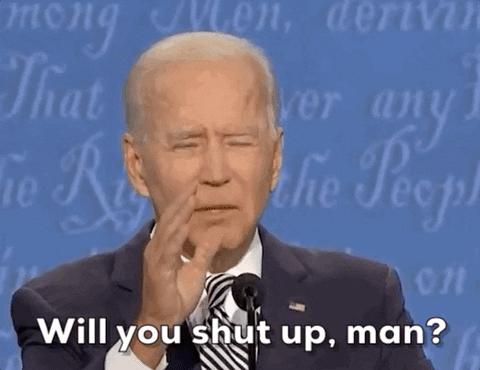 Joe Biden Reaction GIF by Election 2020
Giphy
"If they complain nonstop about how miserable they are, they're not going to get better in a relationship. It will only get worse."
xain_the_idiot
Hoppers
"I call them the relationship hoppers. In my opinion, they run away from their pain and avoid facing their wounds, hence why they feel the need to immediately get to know somebody new. They are also often really bad at being alone with themselves. But no matter how far or fast you run your pain will get to you and everywhere you go, there you are."
conialogr
Cash Flow
"When they try to casually mention how much money they make or how much money their family has. There's nothing wrong with making good money or coming from money, but I don't like it when I get the vibe that someone is using it to try to impress me."
smugmisswoodhouse
"The funniest part is when they constantly do that and then complain that the opposite sex only wants them for their money."
nanna_mouse
Turn Away
"Sexual double entendres when you've literally just met and aren't quite comfortable with each other yet."
Dramiotic
"I said something sucked, at a bar, and this random woman standing next to me leaned in close and said, 'That's not all that sucks.'"
"She was ok looking but the delivery was just so f**king awkward and cringe… I made her face away from me."
_Brunonono_
Bye Bye Kitty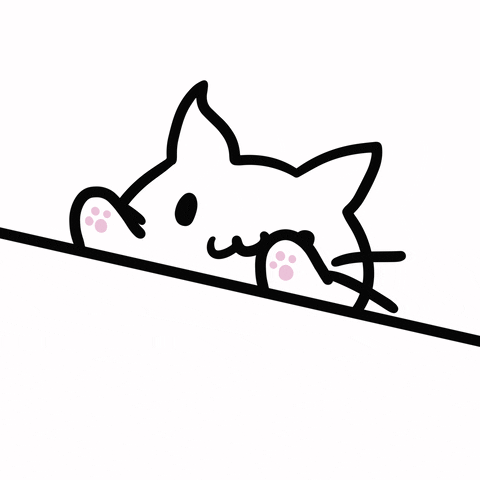 Cat GIF by 9CatNFT
Giphy
"She started talking about being allergic to cats. I have a cat. She said I could get rid of the cat if it would be getting serious. I ended the date on the spot."
Court_esy
Never cross the animals. The animals come first.
Yes, they will...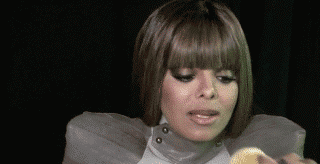 Janet Jackson Reaction GIFGiphy
"If you meet them whilst they are dating someone else, but their relationship is coming to an end. You two are getting on real well, all of a sudden... oh they won't leave you for someone else, oh no. They will. Yes, they will."
gliitch0xFF
The Past Stories
"When they say all of their EXs are crazy."
Hiberniuss
"If the whole world smells like s**t, check your shoes."
RichCorinthian
"Let's be honest, ten exes is a bit of a warning by itself. Unless they are counting ONS partners and short romances lasting 2-3 weeks."
"But yeah, having 1-3 crazy exes is very natural, given the s**t world we live in. Plus it takes time to grow up as a person, to stop attracting and start avoiding those kinds of people/relationships."
merc-ai
A Free Spirit
"Continual contrariness where the intended effect is 'I am interesting and different - a free spirit' but the actual effect is 'this person is way too much like hard work.' I mean you expect s**t testing but when everything seems like a s**t test, whatever happened to enjoy someone's company?"
​just_some_guy65
"Yep, and they think they are being smart too lol."
mcamilove
Replacements
"When they trying to control everything. From drinks to food on a second or third date cuz they think I would like what they've chosen for me. Or when they still talk about that ex from years ago or trying to find me as their 'replacement' No, I'm not her."
Effective_Math_2717
"I went on a date like this but it was the FIRST date. Didn't ask me anything, and ordered everything including the drinks before I could even blink. Gave me vibes that he used the establishment often/people there knew his order. Also, casually mentioned he had two other options set up but he chose me. Mid dude that talked about his awesome engineering job and how much money his parents had. Wonder why he's single with so much money."
AdKindly4291
Stalker
"When it's your first time meeting, at a coffee shop to be safe. You order she shows up and starts going on about 'how they were right we were meant to be together' - 'I am going to tell my doctor how wrong he was you are my husband' etc. I didn't even get my coffee before I left, there was more along those lines but gave me huge nope vibes."
"It was a blind date she apparently knew my best friend and all that. I spoke to said friend after he had no idea who tf she was. She became a stalker for a while after, ended up changing cars, moving house, a large distance, and basically was terrified of leaving the house for a while. Haven't tried dating since really."
azazeldeath
Look at the Signs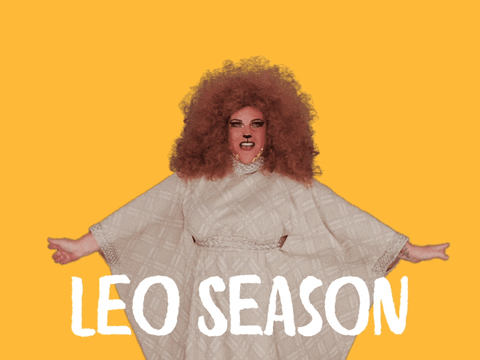 Zodiac Sign Leo GIF by Hope is Sincere
Giphy
"Bringing up zodiac signs and assuming my personality based on my birth date rather than actually trying to get to know me."
"Real story. The guy spent half an hour straight checking up my ascendant sign after my zodiac sign to make assumptions about me right to my face. Boy, get a life first please."
FBrandt
Date Over
"One time a guy showed up to pick me up and was already drunk. I did not let him drive me. And another time I was on a date, getting to know each other, and I was talking about my brother and his husband, and the guy literally had his face flush and said 'You have a gay brother? And you support that?' Date over."
LittleNightBright
I'm glad I like to run.
Sometimes it's not just about exercise.
It's about running from crazy.
Reddit user AMGBOI69420 asked: 'Americans of Reddit, what places in America should foreigners avoid at all cost?'
When people visit the United States of America for the first time, they often have a list of places to see and things to do (and eat!).
Get a hot dog in New York City before attending a Broadway show, take in the spectacular views of the Grand Canyon, or soak in the sunny beaches of Florida.
Of course, like anywhere on Earth, there are also some places and things which should be avoided at all costs.
Then too, not all guidebooks can give you all the information on things to be wary of in the most visited places in the country.
Some of which might save you a dollar or two, and some of which might actually save your life.
Redditor AMGBOI69420 was curious to hear all the advice the Reddit community had to offer to first-time visitors to the US, particularly regarding what to avoid, leading them to ask:
"Americans of Reddit, what places in America should foreigners avoid at all cost?"
Those Signs Are Not Just Decorations
"If you go to a national park and you disregard the signs, you're going to die."
"It's not a joke."
"Treat buffalo like field puppies?"
"You're going to die."
"Try to pet the brown bear?"
"You're going to die."
"See that moose and want to feed it?"
"You're probably already dead."
"Oh look, a rattlesnake! "
"*dead*"
"Want to swim in Old Faithful?"
"You're going to die painfully and completely dissolve into a soup."
"Sh*t is dangerous here and if you don't respect it you'll be lucky to die quick."- Xanza
"If you're in a National park, listen to what the caution signs say and don't venture off of paths."
"One is because of wildlife and the other is because humans don't need to ruin everything in nature, just to get a photo."
"Also, don't fall into the Grand Canyon." - Yawheyy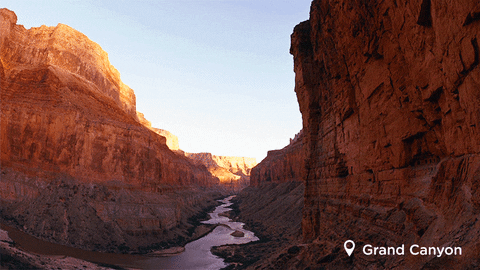 grand canyon arizona GIF by Go USA Jp
Giphy
Know Your Limits And Be Prepared
"Don't hike into the wilderness of Colorado (especially 14ers) without knowing wilderness survival and responsibilities."
"Tourists die on our mountains and in Rocky Mountain National Park all the time."
"Do your research!"
"Altitude is no joke."- eyjafjallajokul_
Some Things Are Worth The Added Expense...
"Not American but as a visitor trying to travel on the cheap, I made the mistake of booking a greyhound bus ride."
"There's a reason why it was cheap lol."- toadkarter1993
The Name Should Be A Clue
"Death Valley in the summer especially if you consider yourself a strong hiker, and live in a cooler climate."
"It has that name for a reason."- FabFrench
death valley documentary GIF
Giphy
Or Even Dip Your Toes...

"The hot springs in yellowstone are not hot tubs do not swim in them."- needs_grammarly
"Steaming Acidic hot springs in Yellowstone."- SuvenPan
Every City Has One...

"Anywhere with a Rainforest Cafe and a Wax Museum on the same street is a tourist trap."- Klytus_Im-Bored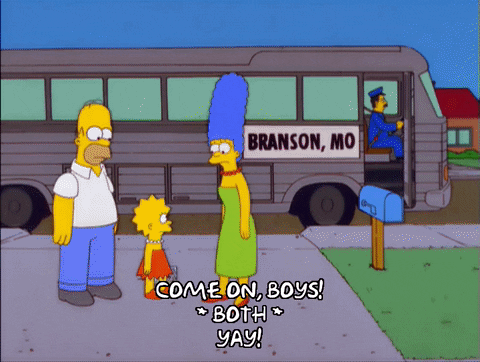 homer simpson episode 13 GIF
Giphy
Maps Exist For A Reason
"Avoid going to one location thinking another location across the country is a short trip."- Jebediah_Vorbeck
So Much For "Brotherly Love"

"The Kensington area of North Philadelphia."
"Don't."
"Just don't."- amhildreth
Even If You're A Night Owl

"Most of Downtown Los Angeles at night."
"When the streets get quiet and the locals go home, that's your cue to go back to your hotel or a more popular hotspot."- muststayawaketonod·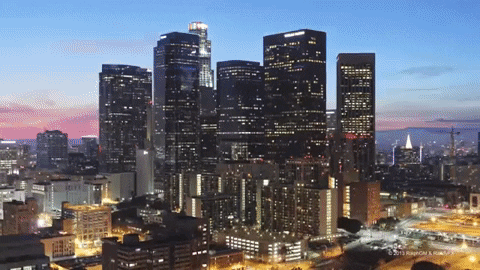 los angeles city GIF by The Broad Museum
Giphy
Aracnaphobia!
"Pueblo Colorado."- External-Traffic-916
"F*ck Peublo and its mass Tarantula Migration."- paustulio
Not The Where, But The What
"It's not 'places' as much as 'situations' that you should avoid."
"Depending on where you're from, you'll have some of these instincts, but not others."
"It's not all or nothing."
"But here's some situations I can see happening to a European, as an example."
"Getting stranded in the desert."
"Whether you're hiking without water, or driving too far on a single tank of gas, there's a real risk of being stranded without very immediate help, and no cell reception."
"Underestimating travel time."
"You're not going to see NYC and LA on the same trip."
"They're three time zones apart."
"They are exactly as far apart as London, England and Baku, Azerbaijan."
"You'll either be driving for a week, or flying."
"Even things that seem close, like NYC and DC, are not actually that close."
"It would be about 6 hours of driving or train to get from one to the other."
"Trespassing."
"It is taken VERY seriously here, and you could wind up shot if you are on the wrong person's land."
"We do not have the right to roam."
"And we do have the right to bear arms."
"Some states even have 'castle laws' which considers trespassing to be sufficient reason to shoot someone in 'self defense'."
"Any places people are mentioning are places that Americans wouldn't go to either if they could help it."
"But if I can say one place in particular, it would be Camden, NJ."
"It's just across the river from Philadelphia, and has a couple of tourist draws like the Aquarium or the concert venue, but anywhere that's not those specific places is incredibly unsafe."- pHScale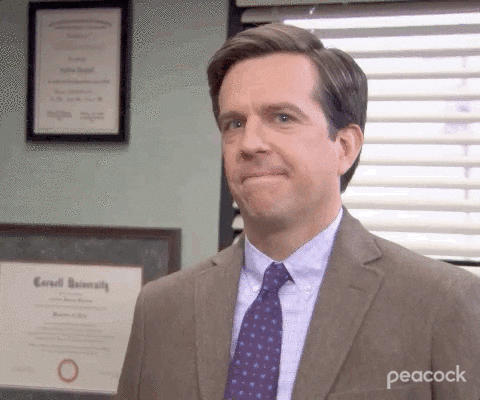 Season 9 Reaction GIF by The Office
Giphy
Like any country, America has its fair share of underwhelming and unsafe destinations.
Thankfully, most of these places aren't written up in guidebooks, and won't be high on the list of any foreign visitors.
Sadly, guidebooks still might not stop them from shelling out loads of money for very mediocre food at a noisy theme restaurant...
I embarrass myself in the search for love constantly.
Or in the need to try and impress.
I can't help it.
And I know I'm not alone.
Every time I come face to face with a crush or someone that intimidates me, all of my wit, wisdom, and self-respect flies out the window. Suddenly words are just sounds that make no sense. I also laugh at the most inappropriate moments.
Trying to impress someone should be easy.
Well, maybe not easy, it can be a challenge but it shouldn't land anyone in the ER.
When did trying to gain someone's attention become a sporting event?
Thank God for Xanax.
I have found a little calm goes a long way.
A deleted Redditor wanted everyone to share about the times we've been left red in the face, so they asked:
"What is the most embarrassing thing you've ever said to someone you were trying to impress?"
I once fell off of a treadmill trying to flirt with my high school crush.

I was running way too fast to show my "stamina."
I destroyed my Discman and my dignity.
Oh My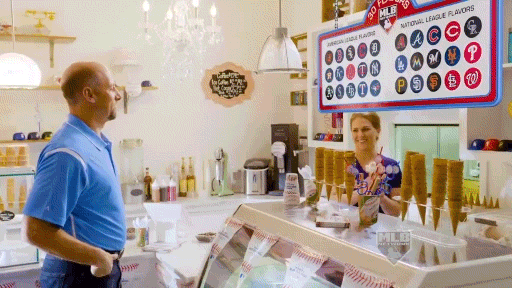 Licking Ice Cream GIF by MLB Network
Giphy
"Crush in High School worked at an ice cream store. When she asked for toppings I said 'I'll have Reese's penises please.' The store laughed."
WhaleyWino235
Tom Morello's Hometown
"I worked at the local guitar shop in town in high school. It happens to be Tom Morello's hometown (of rage against the machine fame). The owner used to babysit him when Tom was little and he'd always stop by to say hi when they were in town on tour. This was around the time of the evil empire and they were at peak popularity."
"He came in one day while I was there and asked if John was in. 16-year-old me just looked at him and asked 'Do you know who you are?!?!' He just laughed and said yes. Humiliated I went and got the owner and then tried to hide and die from shame."
matthewmichael
Echoes
"I was around 15, going through the receiving line at my cousin's wedding. This was my first 'grown-up' wedding and I wanted to act it. As I hugged my cousin I blurted out 'I'm so excited to be here! The last wedding I was at was your first one!'"
"That has echoed in my head for 30 years."
"E: This was my cousin's second wedding. The groom's first."
LGBecca
No Tip
"A server trying to get a tip: I went to clear a shared dessert dish from a table of 4 - mom, dad, and 2 sons. One son jokingly pointed at his mom and said 'She ate most of it.' I, the braindead server who was/is terrible at banter, but trying to get a tip said the first reply that came to mind: 'I can tell.' No idea why. Terrible reaction, as expected. No tip."
1nd1anaCroft
Snap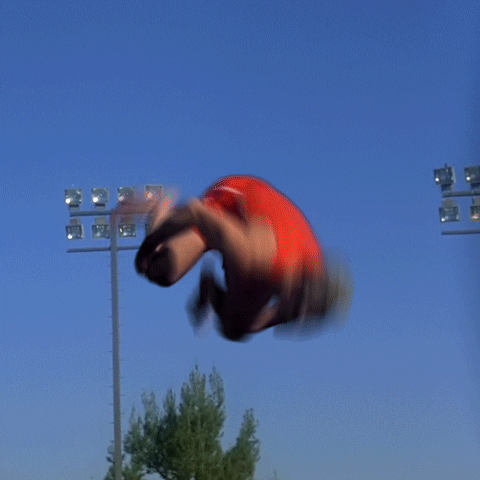 Buffering Back To School GIF by Rodney Dangerfield
Giphy
"I can do a Kickflip, then proceed to elegantly snap my ankle."
Mrlightyboy
Why do we risk our lives?
Have we really lost the ability for a simple flirt?
Where?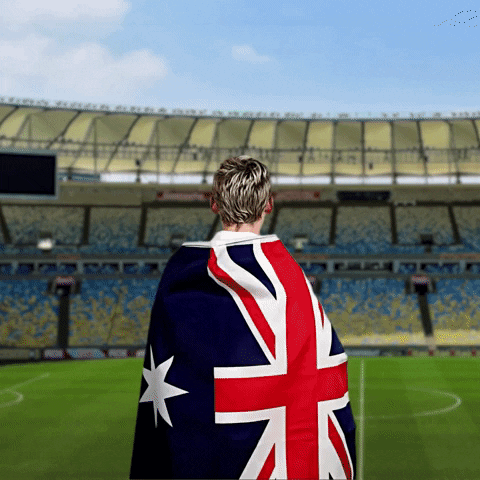 The Beautiful Game Thumbs Up GIF by World Cup
Giphy
"I did once (truthfully) tell a girl from Austria that I didn't know what the capital of Austria was - which wouldn't be too embarrassing, except that I was wearing a t-shirt which said 'Vienna Rocks' on it at the time. She thought I was joking."
Ok-Fudge8848
The Red Lights
"I told everyone I knew about my plan to go on a trip to Europe. I had planned to tour different countries by train with a special visit to… Amsterdam. My intention was to visit a marijuana cafe, but in my ignorance, I thought that these were all located in the red lights district. I would tell people I was going to the red light district and they would understandably pause and ask me… why?"
"Trying to be sly I would say something like 'to do what the locals do of course,' believing that this meant smoking marijuana in a cafe… I was actually telling everyone I knew, friends, teachers, relatives, coworkers, that I was going to cross the Atlantic so I could hire a sex worker."
Virtual-Elderberry31
How Far You'll Go
"Was on an airplane years ago with my girlfriend and her parents. My girlfriend couldn't get a seat next to me and sat directly behind me. During the flight, I thought I would surprise her and reached my hand back onto her knee. Slowly I kept extending it up her thigh until I heard giggling."
"Looked behind through the seats and saw that my hand was on the leg of the guy next to her. He saw my face and said, 'I just wanted to see how far you'd go.' Of course, my girlfriend was in on it and started laughing along with the rest of the row. Was so embarrassed."
Ladon1949
Not Cool
"I was skating at a school and my girlfriend calls me and says she wants to hang out. Tell her I'm skating but she can meet me at the school and we can figure out what we're doing from there. She shows up looking cute AF, so clearly I need to impress her. There was a little two stair where she was waiting for me and I went to do a BS 180 down it. Instead of just landing normally, I thought I would look more bada** if I stomped the landing."
"As I landed my lead foot came off the board and I landed with all of my weight on that ankle... Immediate excruciating pain ensued and I'm on the ground rolling in pain. My sad attempt to look cool skating had turned into one of the worst injuries I received and an extremely embarrassing moment. The pain was so bad I could barely drive my car back home because I severely injured my right ankle."
"Didn't break my ankle but I did have a severe ankle sprain. I've had surgery on it and it's much better, but it just has never been quite the same. As far as the girlfriend goes, we're still together and have been married for 10 years."
DJAXL
Listen Again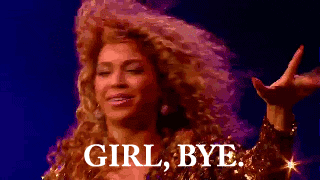 Go Away Beyonce GIF
Giphy
"I told a musician I like that I liked a specific song. It was not his song."
Naca-7
We are so silly.
Why can't we just say 'Hey' and get on with it?
Such drama.
Why do people fear the unknown?
It's a phenomenon that continues to elude us and drives some people to have preconceived notions that drive them to behave in ways that can be regretful.
But it turns out that many of the things in life that we cower over are actually harmless.
Curious to hear examples of these, Redditor Michaelrays asked:

"What is something that is way less dangerous than people think it is?"
There's not much to fear about traveling.
Getting From Point A To B
"Public transportation. It's insanely safe by number of miles traveled and most of the security issues come with too few people using it."
– DeLaRey

Caribbean Vortex
"The Bermuda Triangle, particularly with modern navigation equipment."
– Chairchucker
"Man, I was so stressed about the Bermuda Triangle when I was a kid. It didn't matter I was living thousands of miles away."
– whatissevenbysix
Air Travel
"Flying"
– Ok_Distance9511
"Me with a terrible fear of planes, hoping to god that flying would be the top comment for my own peace. Thank you haha"
– Mojavecowgirl
Statistics Prove...
"It's crazy because I totally get the statistics and how insanely astronomically unlikely it is to die in a plane crash but I still need a mg of Lorazepam to get on a plane."
– AtG8605

We were so easily influenced as kids.
Avoiding Stomach Cramps
"Swimming after eating - I used to fully believe I would drown in seconds if I didn't wait a full hour before getting back in the water."
– Kind_Lettuce580

Gimme Something Good To Eat
"Trick or treating on Halloween. Kids are not getting poisoned by candy from strangers."
– Fishercat5000
Ruined Holiday
"You know, I hate this so bad because Halloween is the best holiday."
"It's a community experience, and it all happens with surprisingly little planning or organization. The kids and their parents go out and interact with their community in a very casual way. Something real special about that, we just don't have events where everybody in the neighborhood comes together like this, it's socially healthy to participate in shared experiences with people near you."
"But then the poisoned candy thing comes in - stay home, don't trust your neighbors, don't be social, stay home and be afraid. I hate it, this represents a great deal of what is wrong with everything."
– Catshit-Dogfart

Leaving The Bait
"Leaving your foot hanging out of the bed covers."
– Frozenlime
"Nice try, monster under the bed"
– Aneryn111

Redditors dissect how we view others.
Stranger Danger
"Strangers. Most of the violent crimes you hear happen between acquaintances."
– el_monstruo
"I grew up in the 80s. The message was 'stranger danger' 24/7. Above all: don't get into a car with someone you don't know. Then moving into the internet age, the addendum '...with someone you met online.'"
"Fast forward to today...I summon an Uber to do just that."
– BertramScudder

The Lonely
"People who have no/few friends"
"Most of the time they're either weird, shy, socially awkward, quiet, or simply just prefer to be alone."
– RadiantHC

The Quiet Ones
"Yeah I never understood how kids go from picking on someone for reading rather than disrupting the class to doubling down when they continue to be quiet because most of their social interactions have been bullies. Sometimes quiet is just being unproblematic."
– Industrialpainter89

When I was a kid, roller coasters genuinely freaked the mud outta me.
Watching passengers willingly going on a speeding ride vehicle that makes them scream in terror? I didn't get it.
I avoided riding Space Mountain at Disneyland because I heard it was a roller coaster in the dark. That's even worse.
I finally caved to peer pressure and went on Space Mountain when I was 15, and I fell in love with the ride.
After exiting the attraction building, I was so mad at myself for letting my fear get the best of me, leading me to miss out on all the times I could have ridden the ride when I was tall enough.
Over the years, I've gotten a little more adventurous with my menu options.
I recently added pepper a decade ago.
I've also been dabbling in hot sauces as of late.
But I am bias against a lot of food.
My stomach is a coward.
And I'm ok with that.
Redditor Judgemental_Squirrel wanted to hear about the foods that turn many people's stomachs, so they asked:
"What food aren't you eating even if it was free?"
Cow. Cow tongue. Cow stomach.
Why in the world?
Not that I don't eat steak but... I can't even think about it.
Not even with a free tank...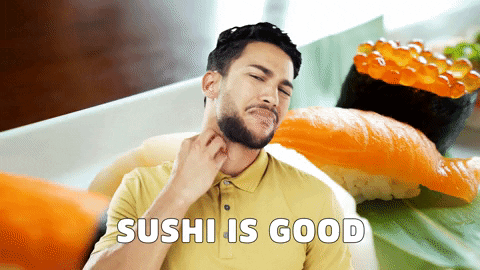 Sushi Ew GIF by Sealed With A GIF
Giphy
"Gas station sushi."
kirinmay
"For sushi use the 200-mile rule. If there isn't a body of water where the fish could have been caught recently, it's probably a bad idea. I wouldn't even get fresh sushi in Kansas unless I caught the fish myself."
Bahnd
Just Bland
"Shark fin."
Podzilla07
"I attended a wedding and the family paid for the food at an after-wedding dinner. I didn't know what it was, I didn't learn of the immorality behind it until after, that being said, it wasn't remarkable in any way and is in no way worth what they do to the sharks."
xfocalinx
"Not defending shark fin's soup, it's pretty bad the way it's prepared but where have you been eating it that it's bland? I'm Asian so I've eaten it at a bunch of weddings, its standout feature is how rich it is both in taste and texture."
LoreCriticizer
WHAT?!?!
"I've lived in New York my whole life and came to South Carolina for vacation ended up moving down here because I loved the weather. I learned that they apparently LOVE Mayonnaise and BANANA SANDWICHES!!"
"Miss me with that friggin' crap WHAT!?"
Yunloveme
"This is a dying sandwich down here, too. I grew up with them and enjoy them, but it's becoming less common. I think it must have started as a poverty food or something. They are good, though. Sweet and tangy." ~ Ritz527
"Banana and mayonnaise sandwiches came about during the times when food was more scarce (WWII). My grandmother loved them!"
Excusemytootie
​Spoiled
"Suspiciously lukewarm milk. I am extremely paranoid about spoiled milk."
Melomius
"The smell of warm/hot milk is disgusting. When I have to make a huge batch of Mac and cheese at the school I work at, I have to wear a mask during the heating up of the milk/butter."
"Nothing like filling up a kitchen with the odor of vomit. Ugh. I refuse to eat Alfredo sauce and NE clam chowder for the same reason."
KitchenWitch021
Sorry Danes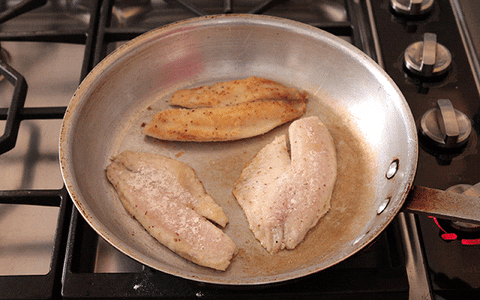 fish GIF
Giphy
"Lutefisk. No offense to the wonderful people of Sweden/Norway and I genuinely like most other Swedish/Norwegian cuisine but not that."
"Edit- changed from Swedish to Scandinavian to Swedish/Norwegian thanks to the new knowledge about it from helpful Redditors. Apologies to Danes and anyone else who was offended by Lutefisk being labeled as Scandinavian."
HelenAngel
I go back and forth with fish in general, so a fish I can't pronounce... never!
Anything But This!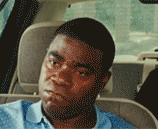 No No No GIF
Giphy
"Balut."
DesignerString6620
"On Today's episode of 'F**k That!'"
"My friend said 'It's great! Just pop the top off and sprinkle a little salt, drink the soup, and then eat the rest.' No."
omega_frog
"This. I could probably eat damn near everything, everyone else named, but hell no to this! And doing a quick skim, I'd actually probably tried half of the stuff, that's been posted here."
Eupion
After Effects
"Pickled fish... tapeworms."
"Edit: I probably should have said 'Pickled fish because of tapeworms.' Buying them from a store is probably safe but buying/getting them from a bar or a person may not be. My uncle got tapeworm from pickled Walleye. One of two things need to be done beforehand, 1. bring the meat to 'a temp' (I don't remember) which sterilizes it but doesn't cook it, or 2. freeze for 2 days."
hatchetman208
Bad Harvest
"Edible Birds Nest. The high demand causes the nests to be harvested while still in use resulting in uncountable deaths of chicks and unborn swallows."
CaptainCloudyL
"Nearly all the edible bird's nest on the market is farmed, not harvested wild. Nesting houses are often built in urban areas for the swiftlets to settle in, while wild populations are left relatively untouched."
"The overharvesting you mention was a problem around 2 decades ago when immature nests in caves were destroyed to meet demand, but urban farming today has allowed populations to rebound and stabilize. After all, it's not in the farmers' interests to destroy swiftlet chicks which would become moneymakers for them next season."
LostTheGame42
LOATHING!!
"Liver, I cannot for the life of me get past the horrible taste and the horrible smell, I can't."
mikeyeli
"I tried eating liver before because I read that they're a good source of iron. I then stopped and would rather take iron pills. I don't eat any organs food like liver, gizzard, intestine, and all that. Those food are easily found in my country."
mznh
"Hell, yes. I LOATHE any kind of liver and have a special hatred for foie gras. Not only the method is horrible, but the texture is also even more revolting than regular liver."
"And yes, I've tried multiple times, from multiple animals and in every preparation under the sun because a lot of people go 'But you haven't tried it made THIS way.'"
Duochan_Maxwell​
Bad Texture
"Gizzards. I'm not a gristle gal at all."
biggesttoot
"I love gizzards but I don't think I would ever call them gristly. Chewy as leather for sure though!"
orangestegosaurus
Lord No!
"Durian."
leafbaker
"Hot garbage fruit. When I was living in China, about 10 meters from my apartment's entrance there was a durian stand and a stinky tofu stand side by side. Never needed coffee in the morning to wake up properly."
kuridono
Well, my stomach is unsettled.
I'll skip dinner for now.
Do you have anything to add to the list? Let us know in the comments below.