Life is coming to get you.
Do you ever feel that way? Like every second is just a hurdle to get to the next.
We have enemies afoot constantly. Sometimes the enemy is another human and other times it's animals and pestilence.
Thankfully there is a human's best friend in dogs. Without them we'd be sunk.
Redditor Professor-SEO_DE wanted to discuss what and who human's should be weary of, by asking:
"If a dog is man's best friend, what's man's worst enemy?"
Mother Nature.
She can be a real B!
If it's not hurricanes, it's fires.
It's like, lighten up lady.
Evil
"Bedbugs." ~ PM_MeYourEars
"This is the actual answer. They're a pest that evolves with us specifically. We're the only host animal that they feed off of." ~ BrickLuvsLamp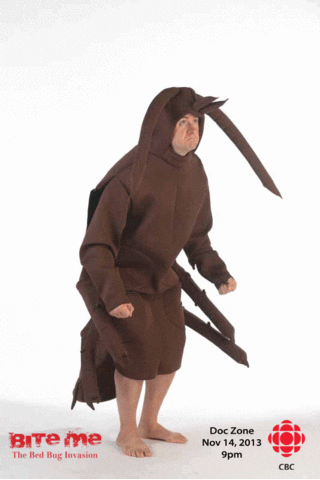 Giphy
Killers
"Mosquito." ~ Degenerate_Saint
"There is a claim that half of all humans who have ever lived have been killed by mosquito born malaria. That claim is disputed, but the fact that people argue about it being closer to a third or a tenth or even a twentieth of all humans who have ever lived, says a lot about just how bad these things are."
"There is also the Guinea worm, which today is almost extinct, but used t0o much much more of a deal and according to some inspired the symbol we today use for medicine." ~ Loki-L
Airborne...
"Flying cockroach." ~ Vehenion
"I used to live in an apartment complex where going to the laundry room meant walking through an outdoor hallway that had flying cockroaches. That was on the second floor."
"When I lived on the first floor it was just millipedes. When I moved to the second floor I started wearing a laundry basket on my head for protection. Still beats the third floor. Third floor was bats." ~ moak0
The Great War
"Geese." ~ Im_bored_123
"Ok, so before I sat down on the toilet right now, I roman candled the geese that destroy my lawn. They're great because they absolutely scare them all immediately without actually causing them any harm."
"I haven't had to do that in about a year and a half. I guess this is a new generation that doesn't remember The Great Goose war of 2018-2019. I remember. I remember everything." ~ Jame_Gumball
It's Me
"Himself." ~ SgtGo
"It's no surprise to me, I am my own worst enemy. 'Cause every now and then, I kick the living crap out of me.'" ~ _duncan_idaho_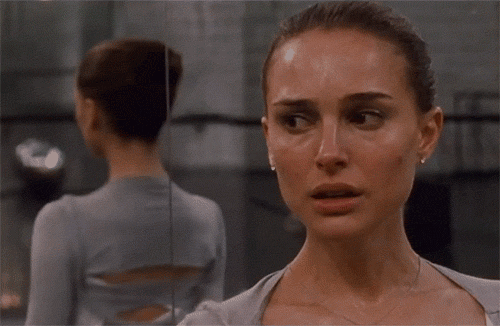 Giphy
Whatever deity created bedbugs should be punished.
They are the minions of the devil.
I hate them!
"The "x" button in ads when you try to click them." ~ cjj966
"Not to mention those fake playable ads that immediately send you to the app store." ~ DRYFT3R_9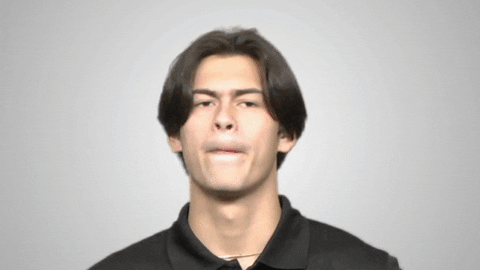 Giphy
Brutal
"Fleas." ~ Wavage
"Lived on a farm growing up with 5 dogs, at one point we got a flea infestation and it was intense. We had carpet on the floor, and I used to make it a game to put in calf high white tube socks, and walk slowly across the carpet."
"My feed would be black by the end with hundreds of fleas and I would run to the bathtub and drown them. Was a brutal week." ~ teh_pwnererrr
It doesn't beat us...
"Depression really is the enemy. We've got some weapons against it, but for some reason talking to others seems to be the only one that gets frequently mentioned. Exercise is a good weapon."
"Any form at all, even light exercise. Light boxes have helped me immensely; I normally get SAD but haven't since using them."
"It might be coincidental, as other aspects of my life have changed, but they are definitely worth considering. You need to use it close up and for a good amount of time."
"Diet is important, and human interaction, even silly small stuff. Just saying hello to people helps. Meditation: very helpful, at least in my experience."
"Obviously going and speaking to the doctor about it. For some reason people seem to be against taking anti-depressants, but that's allowing depression to win. F**k depression. I freaking hate it. We do whatever we can to beat that piece of crap into the ground."
"And if depression does come, and it wraps it's cold, constrictive arms around us and hollows us out, then we say 'Not for long.' It goes, it always does."
"It doesn't beat us; we beat it. Sometimes over and over, but we always win in the end, if we just stay in the fight. F**k depression." ~ octopoddle
Foot Killers
"Legos on the floor." ~ RandomChopSuey
"I knew a guy who had a lot of lego, used to keep it all over the house on display in glass boxes and on shelves and whatever, and it was always really fun to go over and see his latest stuff."
"Funny thing is, despite having all that lego there was never any on the floor lying around. You could walk barefoot with impunity and it was fine, whereas in a person's house where they don't have loads of lego on display it still always sometimes gets you. Funny thing is the guy was later killed by a Go**amn octopus." ~ spiderbabyinapram
Be Ready
"That idiot driver in the other car." ~ Sofarbeyondmessed
"Assume they are all trying to kill you. That is why I have a harpoon gun on my car. Pre-emptive defense." ~ Pyroclastic_Hammer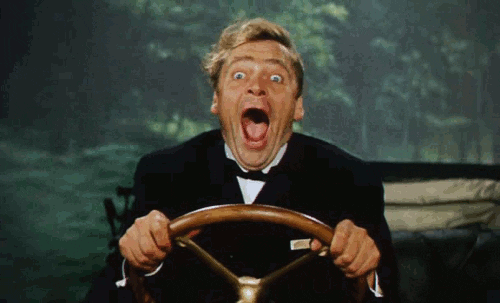 Giphy
We better watch out.
Want to "know" more?
Sign up for the Knowable newsletter here.
Never miss another big, odd, funny or heartbreaking moment again.

Keep reading...
Show less
The past year has dealt all of humanity a crushing blow, and we are still dealing with the aftermath.

There are over 270 million cases of people infected with COVID-19 and five million people have succumbed to COVID-related illnesses, globally.
Many of us are trying to leave the pandemic behind us while new variants of the viral pathogen continue to emerge.
Simultaneously, our nation has become politically divided more than ever as we try to navigate through a global event from which we are not yet in the clear.

It is a tumultuous era, and there seem to be more issues many of us remain in denial of as other concerns have taken front and center in our lives.
Curious to hear from strangers online, Redditor jellybeans1987 asked:
"What do you think is the most serious issue in today's society?"
The internet has become a vast resource of knowledge and convenience. But does too much of a good thing lend itself to more issues?
Social Media Activity
"All the digital algorithms reward whatever induces the strongest emotions in you. Not whats true or accurate or important to know. Just what makes you angry or scared or self righteous etc etc."
– Inevitable_Limit_587

Becoming Numb To Real Issues
"Social media f'ked up a whole generation of kids also politics have ruined our country(USA) the distance a person will go to defend their 'side' resulted in no longer seeing right/wrong ie climate change or getting a simple vaccine/wearing a mask just my opinion tho don't get mad at me anyone."
– ApprehensiveTackle65
Tell Us How We Feel
"The sheer amount of emotional manipulation we deal with on a day to day basis. Advertisements are everywhere and tell us we aren't good enough, the news media we're inundated with wants us scared and angry, and algorithms want to reinforce all of that."
– rjjm88
Who Can We Trust?
"fake news media going rampant and social media has too much power on censoring what people can say or read."
– Throwawayaway357
These problems, if left ignored, can consume us all.
Devilishly Sweet

"We are eating poison by design. Specifically sugar. It's made me think that even the medical industry is behind it which sounds crazy and offensive to people who dedicate their lives to helping others."
"I had a relative in the hospital and they were feeding him food where the first ingredient was water, second was corn syrup. He kept getting worse and worse until I had to step in and tell him he's being poisoned."
"All the doctors basically either rolled their eyes or shrugged. They told him he would have to start insulin. I started bringing in meals for him and he got much better and is out now. The whole thing seemed pretty predatory to me."
– strictbirdlaws

A Looming Disaster
"The current mass extinction event, and the fact that intergovernmental policies such as the UN focus more on mitigating the extinctions without disturbing the current political status quo, rather than focusing on stopping the mass extinctions."
"But it's an incredibly complicated and interconnected problem to solve, take pesticides for example. What could we possibly do? Tell farmers in developing nations that they are no longer allowed to use chemical pesticides?"
"Add in other factors, from climate change and greenhouse gases to light pollution and habitat degradation, and you have a wicked problem with no clear solution. The UN couldn't possibly solve all that. In addition, incredibly powerful corporations are lobbying left and right to keep themselves in positions of power, at the cost of the environment. They are cartoonishly evil."
– Conocoryphe
Too Many Of Us
"Overpopulation."
"This is driving climate change, which has the potential to lower oxygen at a fast enough rate to kill everyone before we can adapt."
– truthinlies

These are attitudes and behavior that are the root of many problems.
Living Unawares
"Ignorance."
"We have somehow become a society where the intelligent and informed people are silenced, for fear of offending the stupid and the ignorant."
"And the worst part? There is no reason for this. We have a public education system, and public library systems, where you can learn whatever you want, at your own speed, at NO COST."
– IamtheBoomstick

Avariciousness
"Greed and how it drives so many people in such high possitions of power and wealth."
– karbon91

A Growing Rift
"The general division between people. In the decades prior, at least in my eyes, you could have a conversation with someone on a touchy subject without being overly judged on having a differing opinion."
"But as of late, more and more has it become an 'US vs THEM' mentality and such conversations are frowned upon, called to be canceled, or down right ignored. And whilst I do like to imagine its just the loud minority who just want to shut down the others, it unfortunately creates this air of 'no conversation can be had.' 'You're either against us, or with us, there is no middle ground, that is our terms which you must agree to!'"
"It all seems so.. pointless, the division but alot of people from both sides now would rather be 'listened to' rather than listen themselves."
– LeviMarx
Out of many concerns I have living in today's society, I find that people are less inclined to really listen to others.
We're so quick to dismiss individuals whose beliefs contradict our own. People have become so defensive, they started tuning out the other person.
Shutting someone down only fuels anger and consequently leads to a further disconnect.
We all don't have to agree with one another, but we can start by understanding where the other is coming from.
Because without that level of compassion, by dignifying the other person with an opposing opinion by listening to them, meaningful conversations that could potentially lead to change cannot exist.

Want to "know" more?
Sign up for the Knowable newsletter here.

Never miss another big, odd, funny or heartbreaking moment again.
Keep reading...
Show less
Life is a never-ending cavalcade of experiences, with new things to try literally around every corner if you just give it an extra look.
But that doesn't mean we get around to doing everything. In fact, humans are very much creatures of habit, and trying new things is a rare occurrence for some people.
But there are some experiences everyone communally agrees that the human race should share.
Redditor pineapplesanon asked:
"What should everyone try once?"
Here were some of those answers.
Fashion (Don't You Wanna See These Clothes On Me?)
"This goes hand in hand with fashion. Funky haircut (rocking a mullet atm) and fresh outfits along with couple of piercings made me way more approachable by people and way more confident in my own body and looks, even though I'm rather overweight."
"Getting compliments on a daily basis, alongside many curious glances from people in the streets. I felt anxious at first but now it feels natural. In short, i'm a personality now instead of a gray sheep."
"I can't imagine looking like someone taken from a conveyor belt and slapped on the streets anymore. Take a leap and come out of your comfort zone with clothing, there's more to looks than skinny jeans and a shirt. Experiment with proportions, colours, take a risk."
"Thrift stores are your best friend because there's unlimited supply of inconvenient cuts, models and shapes of clothes that might actually look good on you all while being affordable. Takes time to sort through the trash, though. or use a secondhand marketplace like Grailed."
"Not to mention they're more healthy for the environment than all the fast fashion chains. Lowkey fashion subreddits and following interesting people on instagram is a good starting point for inspiration. My recommendation is don't fall for the hyped trends and try refining your own style instead."
"That way you can dress well indefinitely, and not until the trend is over. Takes time and practice but i find it exquisitely satisfying and pleasing to express myself with clothes. Maybe you will, too. In other news, i wish i was as confident with getting laid as i am with my fashion advice lol"-tulolas1
All By Myself (I Wanna Be)
"I was never able to afford living on my own."
"I lived in house shares where I barely spoke to the other people, which is kind of close, but never fully alone."
"Now I earn enough to do it, but have bought a house with my partner, so that ship has sailed. I do wish I'd had the chance to try it."-_chasingrainbows
An Extra Stream
"A Japanese style toilet seat that sprays like a bidet. Wife bought me one and I was mad. Now I hate using regular toilets."-erichmich
"I live in South East Asia and we have this hose thing that is attached next to every toilet that we use to clean our butt with. Don't worry it is not so strong that it tears your a** skin off."-TheFlipFlopDragon
These are the things that can actually significantly broaden your mind and raise your quality of life.
Freedom
"Go on a road trip alone, even just for a weekend. It's incredibly freeing and I personally love traveling on my own schedule and doing exactly what I want when I want."-Anticrepuscular_Ray
"I might actually try this out. Been wanting to travel for awhile but can't find anyone that has the time or money to join me, so I been holding off myself."-YungDaggerD*ck19
Or Cute Boy, Or Cute They
"At some point in your life you gotta swallow your goddamn fears and just talk to that one cute girl."
"The shame from rejection will hurt like a motherf**ker and it'll make you want to crawl into a hole to die, but it'll improve your sociability, make you more resilient and you'll have gained more insight into yourself."-Astralnclinant
"Tried it once, asked the cute girl out, she politely and respectfully declined, I said no worries and wished her well."
"Years later when I actually met the girl of my dreams I was not worried about asking her out because I know it wouldn't be that bad if she said no. We have been together for over 3 years and I couldn't be happier."-expert-apprentice
All Of Us Are Libras
"Whenever possible, to see both sides. Be the customer, then try being the server. Be the audience, then try being the musician. Be the son/daughter, then try being the parent. And always try to improve on what your experience was."-TheArmchairEveryman
AHHHHHHHHHHHHH
"Skydiving! If you can afford it. At first, the trepidation builds up as you're going higher and higher in the plane. Then, you're at the edge of the plane, excited to leap, when you think, 'Wait, what the hell am I doing?'"
"And then the person you're strapped to jumps without a moment's notice. You feel the wind hitting your face, all pins and needles, and you want it to stop because it stings."
"Before you decide that you're not enjoying falling towards the ground at a quick rate of speed, the parachute pops open and now, you're floating through the air."
"Descending to the earth and seeing it below you is surreal. You see fields, houses, cars, and trucks; you see so much life in one glance and enough detail to actually register it, unlike flying in a plane and looking down."
"It's so serene - it feels like a religious experience. I felt so much peace in that moment, which was especially contrasted with the feeling of adrenaline beforehand. It's an absolutely delicious experience. I can't wait to go skydiving again."-xyrinnia
It feels like, without fully experiencing these things, you could be missing out.
Whole Life
"Healthy living for a week or two. Focus on eating better, getting better sleep, and exercising for just a couple weeks."
"I didn't used to do any of that, but after trying it I can't go back. Be warned though, you made turn into a lame person who enjoys going to bed earlier."
"I'm convinced most people don't try living that way because they don't realize how much different their life can be. Try it for at least a short period of time, but the longer the time period the more it works."-TexLH
NOOOOOOM
"Literally any food (unless you have a known allergy of course). I hate when people say that they hate sushi, or curry, or brussels sprouts, or insert food here without having actually tried it."
"And it's always some obscure reason, like don't you know that's seaweed? B*tch, steak is carved up cow muscle and eggs come out of a chickens butt. You're worried about seaweed which is no different really to any other plant?"-Levis_Dad
Retail Rage
"Working in retail for a minimum of 2 years. People always say just a day or a week is enough to educate the entitle ignorant masses but that gets them out of dealing with the hell that are holidays and events like Black Friday and Cyber Monday."
"Oh no, you don't get the real experience for just that one day or one week in the spring when there aren't huge rushes, staff shortages and maniac idiot customers."
"You have to deal with the entire gambit not just when it is easy and convenient for you."-The_Book-JDP
Did you see any experiences here that you realized you wanted to try before you said goodbye to the world? Likewise, did you see anything on here that you HAVE tried and would recommend someone else try as well?
The human experience is varied, so not all of these have to be done for a fulfilling life. but as much experience as possible is usually a net positive--so try and get out of your comfort zone.
Want to "know" more?
Sign up for the Knowable newsletter here.

Never miss another big, odd, funny or heartbreaking moment again.
Keep reading...
Show less
Do you know what the most dangerous job in America is?
Logging.
The rate of fatal injury is 111 per 100,000 workers for logging workers. The fatal accident rate is 33 times the average job nationwide.
All that heavy machinery?
Yeah, dangerous.
People shared their observations and experiences after Redditor mrbadmtss asked the online community:

"What job is more dangerous than it seems?"
"They have to often..."
"Garbage collection. The rate of workplace injuries is insane in that field. You think, what's the big deal? They ride in a truck, wheel the garbage bin to a machine that unloads it."
"They have to often run on the street in traffic, so a lot of them get run over. The bins are extremely heavy too, so they often suffer sprains, pulled muscles, and damage to joints and spine."
GrammatonYHWM
I saw a horror film as a kid in which a garbage collector died in the back of their truck and I have never been the same.
"Leave the pizza drivers alone..."
"Pizza Delivery Driver."
"Can't tell you how many times people have tried to rob me when delivering pizzas. Something about them knowing you have cash on you and you're making terrible money so they know you won't fight for it."
"Leave the pizza drivers alone, we just trying to make enough to buy some weed after work."
LIMECHEETOS
I would never be a delivery driver. No thank you. They deal with some horrible stuff.
"According to..."
"Farming."
"According to the US statistics, farming is very dangerous and deadly."
apliticSigh92
It's also hard work! So, so hard.
"A guy got sucked into..."
"Tree trimmer. A guy got sucked into a wood chipper in my community not too long ago."
Brundleflyftw
Fargo ruined woodchippers for me forever. No thanks.
"Falling from high up..."
"Falling from high up or getting electrocuted by power lines. The death rate is like 10-20 times higher than other professions."
Brundleflyftw
Electricity is no joke! Always check and double check.
"I helped out..."
"Disability worker. I helped out in a place once that had day programs for people with severe disabilities. On the ads they make it seem so happy and you just help to push them, take them to the toilet."
"But a lot can be very violent."
Impressive-Baker2549
The Strangest 'Wrong Number' Stories | George Takei's Oh Myyy
Before we all had caller ID, wrong numbers phone calls were commonplace. But now that almost everyone screens their calls, it's wrong number texts that have ...

The working conditions in these places can feel very demoralizing for the people who deal with it day in and day out.
"It's not about..."
"Chemist. It's not about the explosion risk. it's about the cancer that you will get because management does not feel like paying for expensive equipment, and besides for the last 40 years they have been doing it this way in the lab so what's your problem?"
Sticky_Keyboardz
A friend of mine is a chemist. His stories of close calls have frightened me.
"I've had bottles thrown at me..."
"Bartending. I've had bottles thrown at me, had a customer pick a fight worth me when we were the only two people there, had knives pulled on me, etc. not to mention the occupational hazard of drinking too often and hating your life."
jonhasglasses
You see, I think I would enjoy bartending but customers? Customers are ridiculous.
"If the fact..."
"Veterinarian."
"If the fact that your patient constantly tries to kick/scratch/bite/kill you isn't enough, it's one of the careers with the highest suicide rates due to the pressure of the job/lack of support. Also, if you're a large animal vet your patient can literally and easily kill you."
Ayisha_abdulk
After watching Tiger King, I think I have a good idea of what a large animal vet would deal with and my answer to that is noooo.
"There's probably not a nurse out there..."
"Nurse. There's probably not a nurse out there that hasn't been hit by a patient. Also, job hazard includes exposure to biohazards, chemical inhalation (crushing and administering meds), accidental pokes with either contaminated needles or even just clean needles that expose you to whatever med is in the syringe."
bc_poop_is_funny
Well, well, well... I guess if you have dreams of entering a certain field, you should probably think twice?
Sorry to disappoint.
Have suggestions of your own? Feel free to tell us more in the comments below!
Want to "know" more?
Sign up for the Knowable newsletter here.
Never miss another big, odd, funny, or heartbreaking moment again.
Keep reading...
Show less
Sometimes suspicion can turn out to be true. And when the truth does out... Lord do the conspiracy theorists love to let loose.

Every tall tale and drama can sound like a fairytale on the peripheral, but every now and again we're proven that the strangest, weirdest people, we're giving us some facts.
Redditor forthemotherrussia wanted to discuss all the "what ifs'?" They asked:
What Conspiracy Theories turned out to be true but most people still don't know about them?
Want to "know" more?
Sign up for the Knowable newsletter here.
Never miss another big, odd, funny or heartbreaking moment again.
Keep reading...
Show less