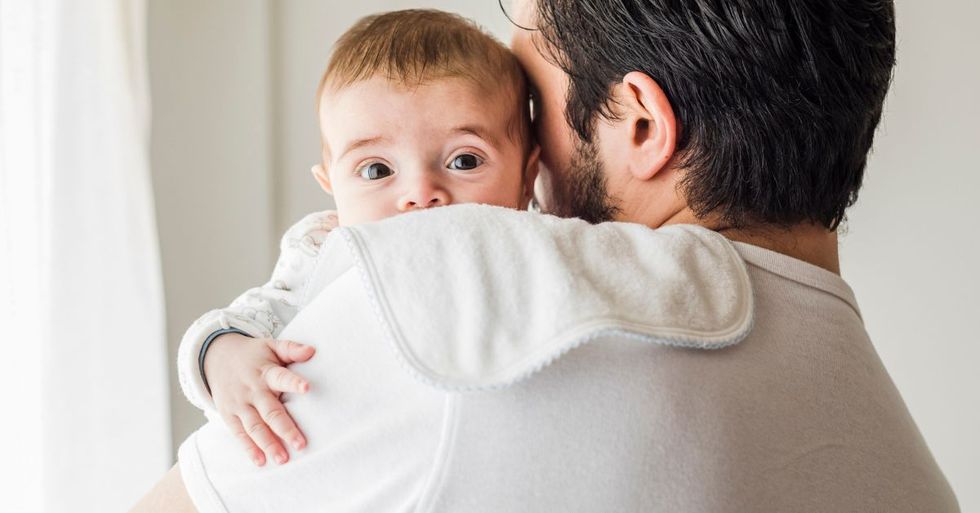 When you're a parent you play many roles and have many responsibilities. Everyone has a hand in the day to day. Especially mom and dad. Why is it some parents miss the memo? Case in point… Redditor yummyforehead wanted to discuss his story for some feedback. So naturally he came to visit the "Am I […]
More
Letting your child grow up and live their own life is a difficult challenge.
It can be especially difficult to watch them finagle the game of love.
Let's be honest, this is your baby... no one is going to be good enough for them.
Fathers and daughters have a very special bond that way.
This is why dads liking their daughter's choice in a plus one is unique.
Redditor AlbinE2412 wanted to hear from the dads out there about their thoughts on their children's choice of partner.
"Dads who have daughters, which was your favorite boyfriend and what made him stand out?"
I am only a fur baby father. And I have NEVER approved of the boys that came sniffing around.
The Best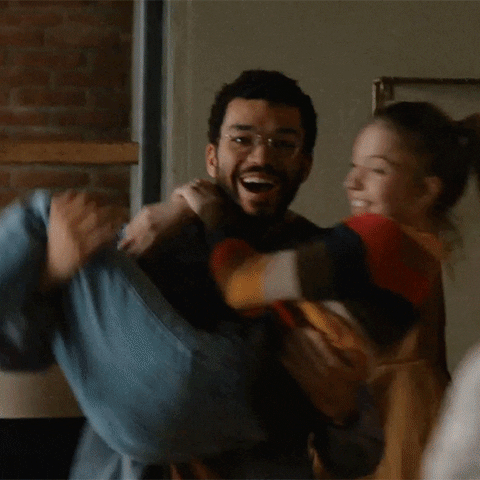 Sydney Sweeney Lovers GIF by Amazon Prime Video
Giphy
"The one she married. He was good to her, respectful and considerate of her, which we first noticed, and it was mutual. In the past few years they've been absolutely terrific parents, too."
phred14
The Only Son
"My Dad had four daughters and no sons so he was very much a 'sit and polish his shotgun while talking to new boyfriends' type of guy. I, the youngest, had one casual date with a guy I knew from high school but he was a year ahead so he left the state to go to college. After a few phones calls and letters we decided to try dating long distance."
"Fast forward to Christmas break, boyfriend come home to visit family, we go out on a real date or two. Dad was away on a business trip. He came home and said he needed to meet this guy before I could go out on any more dates. Night of the 'meeting' came and I was late coming home from work so I ran upstairs to get ready."
"I came down to find the two of them sitting there watching some horrible B rated movie and picking out all the mistakes. I asked if they even met yet. They hadn't. Apparently boyfriend walked it, greeted my Dad, sat down and started asking about the movie but did in a friendly way rather than an egotistical way."
"They hit it off immediately. My Dad didn't even know at the time he was studying engineering (my Dad was an engineer). Both parents ended up liking him so much they told me if we ever got divorced, they would disown me and adopt him LOL. Actually, not sure that was a joke. Anyway, we are still married 28 years later."
Drachenfuer
Oh Daughter
"Not a dad, I'm the daughter. My dad had this conversation with me the other day, we were having wine and cheese before Christmas and he was getting a little sappy haha. We don't often talk about serious things so it meant a ton. My dad said: You know, your mom and I are always watching."
"We're watching how he helps you out of the car, how when you're struggling with your bag he lends a hand. We see when you fall asleep on the couch how he scratches your head. We see him taking care of you and you taking care of him. My daughter you are a helper and a caretaker, it is so wonderful to see that the person you chose does that too."
"You've dated some selfish guys in the past and your mom and I saw those guys let you struggle and not lend a hand. We are so happy to see that you've found a partner."
waffleironone
Out in Oregon
"It was the one who asked for help.His parents are shit*y people. Mom smokes a lot of dope and I never seen her sober. I kicked the boy out MY house for his issues and told him to NEVER come back. Several month's later, in the early morning hours and a cold a freezing day, he knocked on my door."
"I opened it up and could see he left his home in a quick manner wearing nothing but pajamas and had a blanket around him. He said, 'I can't do my parents bulls**t anymore' I nodded for him to come in and pointed to a couch where he could sleep. There wasn't any word words spoken between us. He figured out his own bulls**t and moved to his sisters house out in Oregon. He became a respectable person."
"He at a disadvantage because his parents were sh**ty people, but he has earned enough redemption to borrow my tools, my truck, and my respect. My daughter decided he wasn't the right one for her and moved on. The kid and I are still good friends."
DukeBeekeepersKid
The First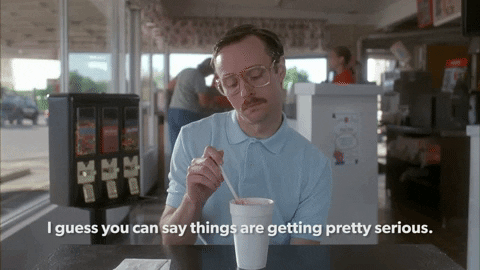 In Love Reaction GIF by Searchlight Pictures
Giphy
"My daughter (23) is still with her first BF from high school. No other guys to compare him too but clearly they are making it work for 5+ years, so that's good."
wtbrift
Aw, sweet. So dads can like the suitors. It is possible.
Oh Sis...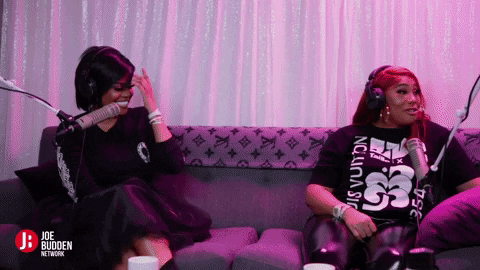 Boyfriend Love GIF by Joe Budden Network
Giphy
"Not a dad, but my sister's best boyfriend stands out because he's a great guy and we all liked him, and she dumped him and married a dips**t that cheated on her. My sister has f**k-awful taste, you see."
hercarmstrong
Solid guy. Good man.
"Her most recent one with whom she ended things, when she moved across the country. He was considerably older, but I raised her to make good decisions for herself, so that wasn't an issue. He treated her like a lady, didn't infringe upon her freedom, supported her ambitions, and didn't impose upon her time."
"He even came to me asking if I would mind if he helped pay a specific part of her education when she was finishing her Masters degree. When they broke up, he still helped her move to Florida from OK, got her set up, and went home. Solid guy. Good man."
Cordero_Biggs
Shocked
"I remember my daughter's would bring some guy over for shock value. Ear gauges, tats and the such. I would always be sure to call the young man by his first name involve him in all conversations. I could see my daughters realize they wouldn't get the reaction they wanted."
"Couple days later i would ask when so and so is coming over again. They would shake their head and laugh. Both wound up with excellent partners that treat them great. One of them had ear gauges and tats so I guess the jokes on me, lol."
financeguyjohn4
Mr. Right Now
"The current one. Reason #1: He is very supportive of her. Her previous boyfriends, if I may make a generalization, tended to be good-looking posers and self-centered. The current one (and now fiancé) is the most unselfish, considerate booster of her and her ambitions."
redditslim
Not yet...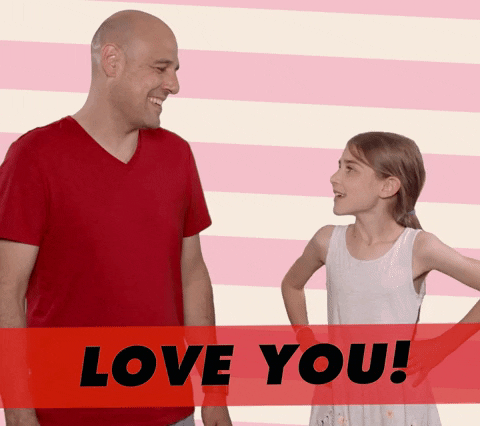 Love You Hug GIF by GIPHY Studios Originals
Giphy
"None of them have had one yet. I have to remember that I don't have to live with this individual. They have to choose for themselves. As long as he is respectful and earns what he gets in life I'm at peace with their selection."
elcapitandongcopter
Make good love choices and it'll all be drama free. As if it was that easy.
But thanks for sharing dads.
Want to "know" more?
Sign up for the Knowable newsletter here.

Never miss another big, odd, funny or heartbreaking moment again.
Keep reading...
Show less
Happy Father's Day Dads! Hopefully 2021's celebration of all the pops out there will be more lively than the pandemic celebration.
So what can we all do or buy to make sure this year is the best of the best? Dad's are so much easier and simultaneously more difficult than mother's.
They say you don't have to put in a crazy amount of effort, because they claim to not need much but they do tend to notice mom's diamond earrings from the month before when they unwrap your gift for them... a bottle opener.
So a little effort is definitely appreciated.
Redditor u/botl_91 wanted to know our best options when shopping for dads by asking:
What's the best Father's Day gift idea?
Do dad's like flowers? Will they accept jewelry? Or is alcohol and a barbeque all that is necessary? I wouldn't really know, having never had a dad, so I find this an interesting topic. Please elaborate...
Chill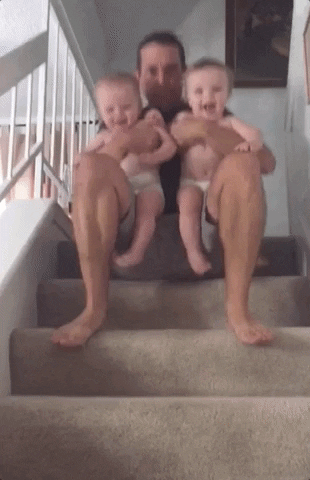 Fathers Day Dad GIF by America's Funniest Home Videos
Giphy
"Just spending a relaxing day with my kids is a great gift. They're adults now living their lives but they make time to see their old dad."
Basics
"Idk if this is the best. But every year I detail clean my dad's car. And he loves it cuz he is older. And such a busy man, he never has the time to do it himself. So if you got the supplies try surprising him with a super clean car."
"Oh I'd love this! And top off the gas tank, absolute heaven."
That Good Day
"When I was little, my dad (a single dad at the time) would take me to our local theme park every year on Father's Day. It was our little life hack - there were never any lines because no dad wanted to be in a gross theme park on Father's Day but my dad did. We did this for about a decade. Every year he would half joking half serious say he was going to make me go on the bungee jump with him; one year we got close, we made it all the way to the harnesses and I chickened out."
"So, a fast forward about 10 years, when I was in my mid-20s, Its Father's Day and I told my dad I was taking him on a surprise outing. He had no idea. I take him to the theme park and walk him right up to the bungee jump and buy two tickets. We had SO. MUCH. FUN. He's just the best god damn dad in the world and he made my otherwise crappy childhood so wonderful. Nothing is as precious to me as those memories and now we have another one from when we were both adults."
- okwerq
Sent Gifts
"One year I couldn't go home for Christmas so I sent my dad five pack of super bright LED flashlights just because I knew he would shine them in my brothers' eyes throughout the entire day. This is the equivalent of buying your brother's kid a noisy toy."
Side Pocket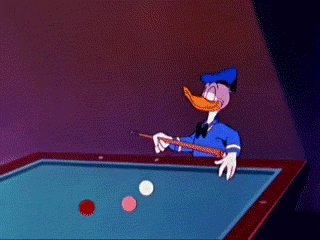 time shot GIF
Giphy
"Best 'gift' I got my Dad was taking him out for a few drinks so we could talk and shoot some pool. It's an annual thing now."
Pool? You can play pool anytime, suddenly its a holiday celebration. Well to each their own. I know really it's about quality time. That's so... motherly. ;)
In his Image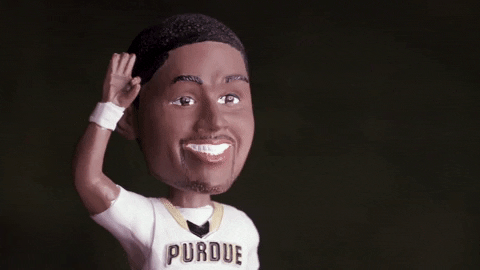 Bobblehead GIF by Purdue Sports
Giphy
"I once made my dad a bobblehead of himself out of air-dry clay. It wasn't the best quality because I hadn't ever made a bobblehead before, but he LOVED it. He cried (a rare occurrence) and then showed everyone he knew."
Memories
"Spending time and making memories. My Dad just died last week somewhat unexpectedly. I was able to see him and spend time before he passed which I will treasure forever. My Dad and I would make a point of just hanging out together on Father's day and do stuff."
"We did train rides, boat rides, plane rides. Sometimes just driving around and having dinner. The point was just to enjoy each other's time. I don't remember any physical gifts I gave him. But those memories of spending the day and doing awesome stuff I will keep with me forever. Miss you Dad ♥️"
"Edit: Wow, I had no idea this would blow up like this. Thank you all for the kind words and awards. Reading all of your stories about your own Dad's brings so many good tears. I am so lucky to have had such a great Dad and even luckier to tell him that before he passed . For those of you who didn't have a good Dad or didn't have one at all, be that Dad. To your kids, to your nieces and nephews, to your friends kids. Hell even to the neighborhood kids. It matters."
A Beautiful Day
"Spend the day with him doing something he likes. The best Father's Day gift I got recently was a day at a streetcar museum with my three kids. I love museums, I love ice cream, and I love just spending the day with no pressure. I've been trying to get my daughter interested in golfing, with no success."
"The best gift I could get at this point would be for her to humor me for a bit and come with me to a driving range. Even if she never plays golf again, I would always remember that day like I will always remember the streetcar museum."
Blah Blah
"My stepdad is the most boring guy who channels the energy of Hank Hill's gang. Super hard to buy for. The only thing he would possibly want is expensive tools but he buys that stuff for himself. One year I got him a new trash can (he really likes emptying the garbage) filled with his favorite stuff--paper towels, Boraxo hand soap, peanuts, Top Ramen, hydrogen peroxide, rubbing alcohol. He loved it."
Never Alone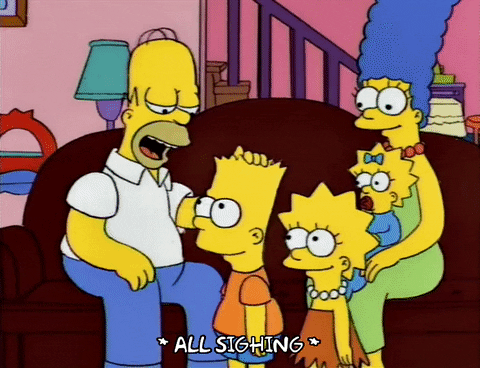 Lisa Simpson Hug GIF by The Simpsons
Giphy
"I see a lot of leave me alone. I don't want to be left alone. Probably the best would be for them to set up some sort of outdoors activity."
"Like a slip and slide or something. And I can just watch them play. Then they bbq, which they can't do, but I'll help them. Maybe watch a movie together that night. Low key. Restful day and we spend it together."
Sounds like every parent is really after the same things. Yes, they all enjoy quiet time, but being surrounded by love and good company is always the way to go.
Want to "know" more? Never miss another big, odd, funny, or heartbreaking moment again. Sign up for the Knowable newsletter here.

Keep reading...
Show less
Old gender stereotypes pervade every facet of society. Under the umbrella of parenting alone, we could spend all day naming them.
But a recent Reddit thread zeroed in on one gender-based parenting stereotype in particular: the presumption that a father cannot be a equally present and hardworking parental figure as a mother.
Far from the absent, workaholics that populated 1950s movies, these guys love to take care of their children. They like to be vulnerable, teach good character, take care of necessary pieces of child-rearing, and simply enjoy fatherhood.
And yet they are questioned with subtle jokes and the proverbial elbow nudge.
The thread offered a safe haven for all the proudly present fathers out there. These modern patriarchs took turns slamming all the presumptuous onlookers they've ever faced.
myles5239 asked, "As a dad, how much does it annoy you when you take your kid(s) to the shops and someone says 'so you're on babysitting duties?'"
Want to "know" more? Never miss another big, odd, funny, or heartbreaking moment again. Sign up for the Knowable newsletter here.
Keep reading...
Show less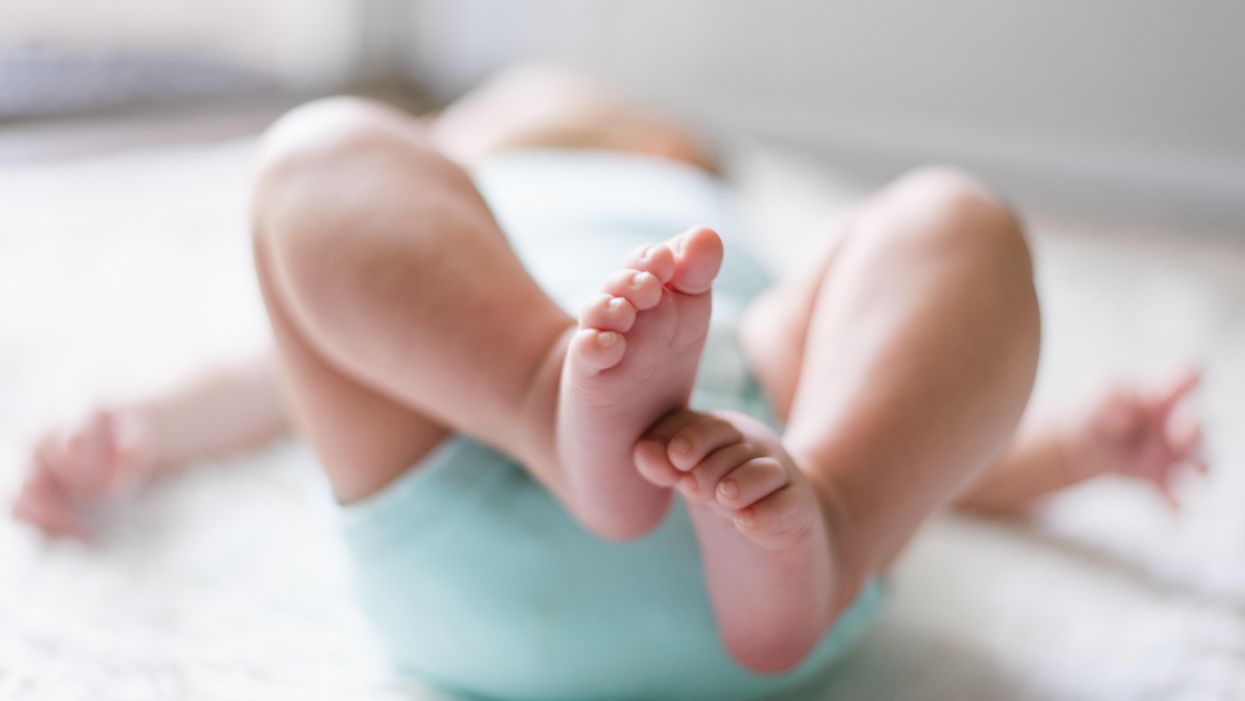 "You are not the father" isn't just a notorious quote from scandalous day time television.
A lack of relation between baby and dad can be visually obvious, and unwitting medical professionals are sometimes caught in the middle of family disputes regarding who a newborn's biological father is.
Redditor u/user_7061 got doctors and nurses to share some paternity scandals when they asked:
"Have you ever witnessed a couple have a child that was obviously not the fathers? What happened?"
Yeah, fun times...
"I worked the L&D floor of a big hospital although not as medical professional. We had two dads come to blows when the mom was there in labor. She had no idea which was the dad and wouldn't till she pushed that kid out. One 'dad' was white (with red hair - REALLY white), one was Nigerian. Neither knew about the other till they both came rushing into the area to be with their baby momma. Fun times."
Colliemom4
People can be awful...
"This very white couple came in with obvious relationship tensions and long story short the baby came out somewhat darker than white if you get me. Well the couple not having the means to support a child yet put the baby up for adoption and very quickly got a response. The next day a couple flew 9 hours to get their baby. They arrived and somehow missed the memo that this baby was black and were absolutely furious when they saw it. They refused it and then flew back home. Later on another couple adopted the baby."

D_Shwimm
Glad it worked out
"Obligatory not a doctor, but my family has a story sort of like this.
My grandparents were separated and my grandma started dating another man. She got pregnant and the other guy bolted. My grandparents got back together and my uncle had my grandfather's last name. My grandparents eventually divorced and my grandfather didn't really raise any of his kids. My grandma got remarried and my grandpa stepped up and was the dad they all needed."
rant7268
Is this a soap opera?
"Small town family drama. My uncle is obviously the father to a girl from my highschool. Close family friend, he had been fighting with my aunt around the time she was conceived, she looks just like him. My cousin is a month younger than the girl. I don't know if my aunt knows, but she's a bitch so I dont think anyone cared to tell her if she was that oblivious."
be-ar_boi
It's not the nurses fault!
"My friend from nursing school used to work in L&D. She said that after one of the patients told her boyfriend he wasn't the dad, he was furious and stormed out of the room. My friend had tried to help and talk to him but he ended up punching her in the stomach. She said security was immediately on him in seconds."
cakejukebox
Oh no, not the best man...
"Not me but a family friend of mine was at the hospital when it was time for his wife ( let me repeat WIFE of just over 4 years) to have their baby. When the baby was finally delivered... Well lets just say he was not too happy. It ended up being his best man in his weddings son. It was very awkward for everyone. But for what ever reason he stayed with his wife who cheated on him and raised the son who obviously wasnt his"
wasteofpasta728
He probably came back to get stitches on his hand
"My girlfriend's mom worked in the OBGYN section of the hospital and she said two Caucasian people came in and when the baby came out he/she was Hispanic and the father freaked out and punched and shattered a decorative picture on the wall and left and never came back."
The_Big_Ugly
She'll figure it out eventually
"Yeah, the daughter is blonde and blue eyed, looks an awfully lot like the guy her mom dated right before 'dad' who is Mexican. It is clear but mom refuses to tell her. With dna testing so common I'm just waiting for the bomb to drop."
LoriTheGreat1
A multitasking papa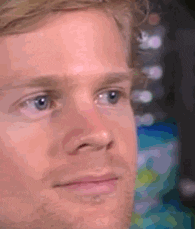 Giphy
"A nurse at the hospital I work at said when she was in nursing school there was a guy whose wife and girlfriend were giving birth on opposite ends of the same floor of the hospital. He was going back and forth between each room during the entire process."
Jg23kc
The blood tells all
"I had delivered a baby and the bilirubin (a byproduct of blood breakdown) was high. I was explaining to the mom that it may be due to the fact that mom was O+ and baby was B+. The dad said 'but my blood type is A'... cue uncomfortable doctor. For the baby to have B type blood when the mom is O dad either needs to be B or AB, oops. The mom just said 'it's okay it's okay, we'll talk later' and I took my signal to back out of the room as fast as possible."
dr_butt_er
Infidelity led to tragedy
"A hospital where I was a Med student had a baby born with Hydrops, which is where a baby gets two bad copies of a red blood cell gene, one from each parent. Baby died shortly after birth. Parents came in for genetic counselling and testing revealed the woman's husband did not carry the alpha thalassaemia gene. The couple asked what was the chance another baby of theirs would have this condition the doctors were honest and told them 'zero percent'. They left it at that."
inityowinit
Daddy roulette
"Had a mum to be who had narrowed the options for baby daddy down to her top three. She was having a c-section and didn't understand why all three potential dads couldn't come into theatre. She then asked if we could rotate them through, and maybe she'd let the one that was there when baby came out be the 'real daddy'. Took all my professionalism to smile politely."
mnohc
The most scandalous town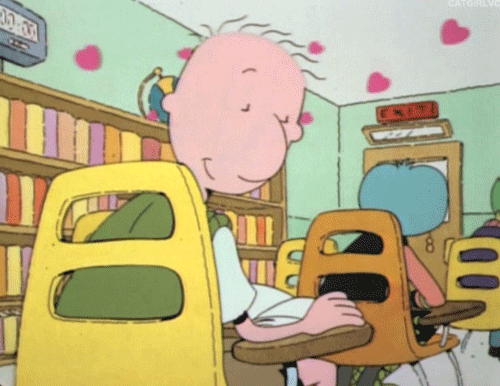 Giphy
"Not a Doctor, but my wife grew up in a really small town, but wasnt born there. When she got her first crush on a boy and told her best friend, the friend was like 'Did you talk to your Mom yet?'"
"Apparently, adultery was so wide spread in this area, it was common practice for girls to talk to their Mom about crushes and who the crushes parents were so they didn't end up dating their half sibling...."
tdabc123
The fall out was probably bad
"A nurse friend of mine told me about helping with a vasectomy when the Doctor saw that the patient, a married father of two children was clearly infertile and would have been all his life. Due to the man taking Valium before the local anisthetic the Dr made the guy come back for a follow up where he had to explain the mans medical condition to him. No idea what the fall out was."
patfreebird
Awkward...
"I'm a midwife. I once had a woman come to my clinic unannounced (she wasn't my patient but I'm NHS so saw her anyway) She had a man with her, she knew she was about 3 months pregnant but hadn't come for any antenatal care."
"I asked if she'd had sex the night before (she'd come in because she'd had a little bleeding) I looked at the partner as mum said yes and he said 'nothing to do with me - I'm just the baby daddy' Turns out she had a new boyfriend at home, this was just the guy she'd been with 3 months before."
"I popped her up on the table to examine her and straight away had to tell her that she was actually about 5 months along but I would arrange a scan to confirm. The dude just got up and walked out."
"Turns out there was a third guy 5 months ago."
LaSageFemme
He did some detective work
"A friend of mine had been hearing rumors that his wife was cheating on him. He refused to believe them until he found out one day that there was trait that is passed from parents to children. (I wanna say cleft chin but it's not important.) Anyways he went and got a DNA test done as he and his wife did not have the trait and it turns out it wasn't his kid, they tested their other two kids and he was only the father of the middle child The first and Third child were from two different guys."
LennyComa
A family drama unfolding in real time
"When I was a student nurse there was this one couple, mother was Asian and husband was White. The husband had a brother (African American, he's adopted from what I remember). The mother had been in labor for around 12 hours and they were very excited to see their baby."
"However, when the baby came out then came the rough part. He was a normal healthy half African American boy, around 3kg. I just looked at the baby then looked at the father and watched his face go from joy to puzzlement to horror in around 10 seconds."
"I didn't get to see much of them for the next 2 hours but I was there when the mother was brought to her room. Her husband and his brother were there as well and she was talking to them. From what I saw she was trying to console her husband and his brother was trying to hug him."
itsJohnnyRain
It's so awkward for everyone
"Our NICU does not allow paternity testing to be done inpatient and some of our babies stay with us for 3-6 months depending on their gestation. We've had a few looooong and awkward waits for babies to get discharged before we could find out who the dads are. The two most recent cases were babies born at 23 and 25 week gestations both kids with 3 possible dads. None of the potential dads stayed involved in the 3+ month hospital stay waiting to find out if they're the father. It's so awkward for the staff."
kyelmo
Who do you think you're fooling?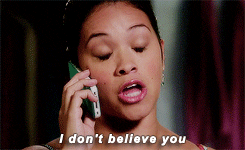 Giphy
"I worked in adoptions. A couple showed up wanting to discuss adoption. She was so obviously pregnant."
"The catcher, she and he both insisted that they had never had sex of any kind."
"I don't know what happened because they never came back."
Gutinstinct999
This genetics surprise
"My husband is a surgical technician. Years ago he helped deliver a baby via emergency c- section. The baby was black and born to two very white parents. The dad freaked out and left the hospital with the mom in tears. The doctor convinced him to get a paternity test and he did end up being the father. Genetics is weird."
alate9
Did they teach these doctors about this in Med School?
Do you have similar stories? Let us know in the comment section below.
Want to "know" more?
Sign up for the Knowable newsletter here.
Never miss another big, odd, funny, or heartbreaking moment again.
Keep reading...
Show less