In one of the more memorable scenes of Crocodile Dundee, Mick "Crocodile" Dundee is perplexed by the discovery of a bidet in his New York hotel bathroom.
Since the film's 1986 release, bidets have become less and less common in America.
But young Americans traveling through Europe will likely find bidets in most hotel bathrooms, and react with the same confusion as good old Dundee.
One could almost say that one of the best parts of traveling abroad or expatriating is making discoveries about items, traditions or foods which are common in some countries, but would seem more than a little bizarre back in the US.
Redditor RingoBingo14 was curious to hear things which are common throughout the world that Americans would likely balk at, leading them to ask:
"What is something considered 'weird' in the USA but is normal to the rest of the world?"
Easily Accessible Records
"The way to get Birth certificates."
" Like in Chile and some Latin Countries, we just go to THE government official page, put our names and our numbers, and we have our certificates ready to be downloaded, not only the Birth one."
"I comment this in an AITA post, and I get it why the USA doesn't have it, but if we look the amount of parents that used this like another tactic of abuse by keeping it, if the USA implement this it could be better and one thing less to be worry about in that cases."- BreadWithChancho
Even If The Service Was Spectacular
"Not tipping at every restaurant."- Amazing_Trace
"Not tipping for the dumbest sh*t."
"Like i went to a zoo in the USA and apparently I had to tip the person that passed me an ice cone in a food stand."
"Like lady, i was the one that was standing up in a line to get here."
"You didn't go and deliver it to me."
"Tipping culture is cancer."- Its_Bormin_Time
"Not tipping."
"For anything."
"Anywhere."- thenextchapter28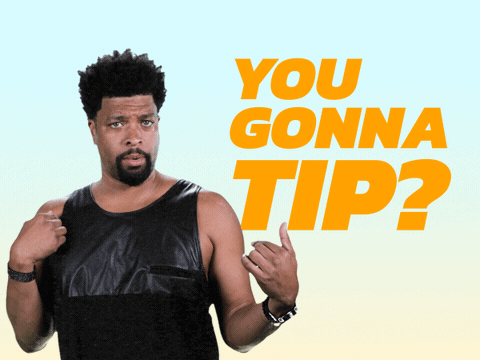 Tip Tipping GIF by DeRay Davis
Giphy
Which Comes First? Month Or Day?

"DD/MM/YYYY."- ricarleite2
Dundee Would Agree!
"Bidets."
"People make fun of mine."
"Jokes on them though, my a**hole is way cleaner than theirs."- sheldonowns
People Have Different Standards Of Hygiene...

"Not refrigerating eggs."- supremedalek925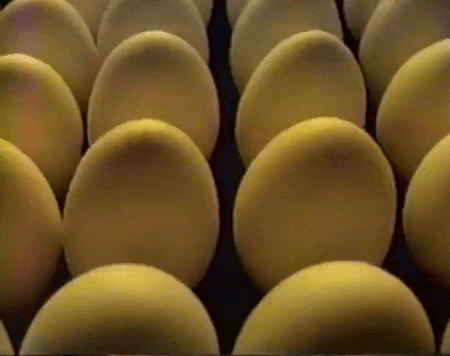 Dance Food GIF
Giphy
No Supersizing Here...
"Smaller portion sizes."- Sad-Aioli-7194
Measures Up...
"The metric system."- ArtichokeTurbulent70
"The metric system."- Bruhfactor21
Independent At An Early Age
"8-year old kids walking to and from school on their own."- DormeDwayne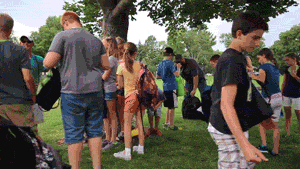 Walking Fail GIF
Giphy
Some Prefer It Lukewarm...

"Soda without ice."- revpar35
Ask Bill De Blasio...

"Eating pizza with a knife and fork."- Environmental-Way-29
If You Can Afford The Data Plan

"Communicating via the iMessage or Whatsapp voice memo feature in day to day life."- felastrobel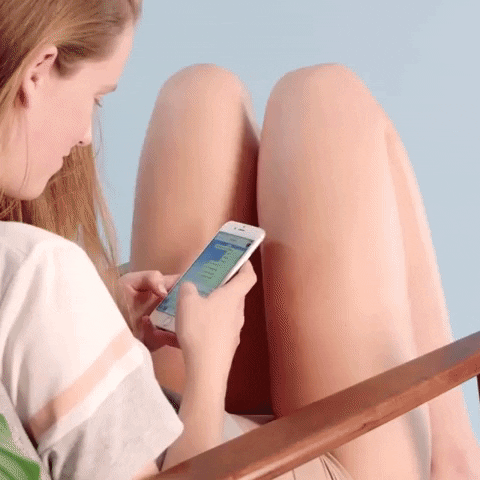 sexy chat GIF by Fragmento Universo
Giphy
Don't Even Get Americans Started...
"Not paying for healthcare."- Wrong_Coffee_9457
It's Just An Expression!
"I've heard it's somewhat of a taboo to eat horse meat in the USA."- IceClimbers_Main
It's Very Dangerous!
"Jaywalking."
"What the f*ck America?"- Slugs4breakfast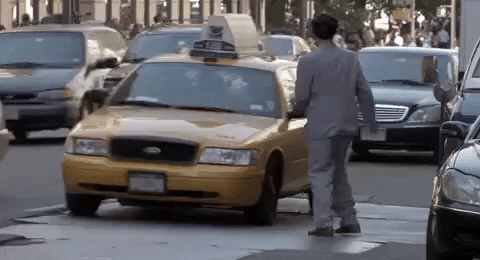 sacha baron cohen crossing street GIF
Giphy
Finger Food!
"Eating sauce with bread using hands it's common here in Tunisia and asian countries, but I never saw an American do that."- Various-Engineer2114
Some Would Just Call It Good Hygeine
"Taking off your shoes before coming inside your home."- fishywig
Is This A Thing?
"To pee on someone's tyre before they leave."- Suspicious_Fun_3641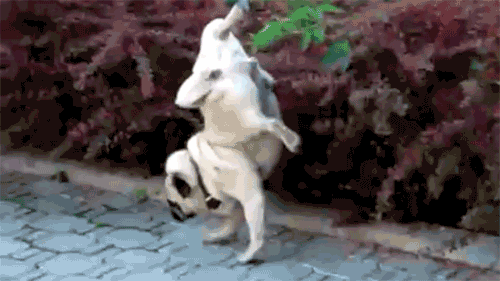 dog peeing GIF
Giphy
No two people have the same opinion on what is "weird" and what is "normal".
And the joys of traveling is to experience a culture different from our own.
But don't let that stop you from keeping your eggs in the fridge.
Keep reading...
Show less
There is little more fascinating than learning about popular customs and traditions in foreign countries.
This can include trademark foods and dishes, styles of clothing, as well as country specific holidays and traditions.
But as fascinating as these are to foreigners, locals are often less than impressed by their iconic homegrown brands and traditions.
In fact, the very mention of them might result in yawn or an eye-roll.
Redditor itskaml was curious to hear about the things which fascinate foreigners, but bore the locals, leading them to ask:
"What is something popular in your country that you absolutely don't have interest in?"
Why Not Let It Be A Surprise?

"Gender reveal party."- SuvenPan
Fascinating, But Inhumane?
"Bull fighting"- Mrfister7377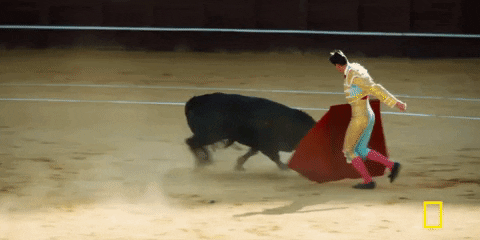 Season 2 Episode 1 Spain GIF by National Geographic Channel
Giphy
There Is Better Coffee In Canada
"Tim Hortons."- dearest-ribwich
Unless Being Coached By Ted Lasso...

"Football."
"I tag along to matches with a mate from time to time but it really is like the scene out of the IT Crowd."- Philster07
Just How Real Is It?

"Reality TV shows."- silviazbitch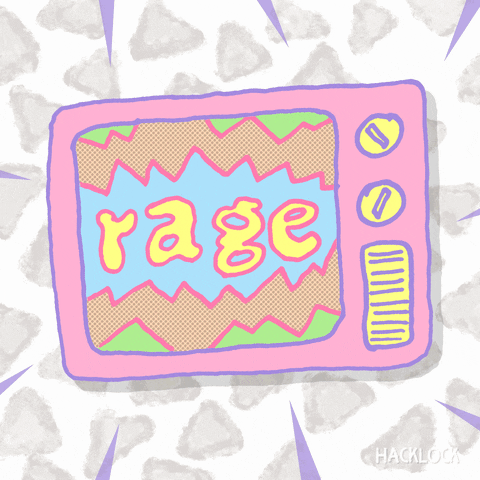 angry mtv GIF by Hacklock
Giphy
Big Money, Big Money... Just Not Mine...
"Gambling."
"Everybody uses slot machines but it's not my thing."- runaway_train35
Hot Cocoa In The Lodge Will Do...
"Skiing."
"I'm Swiss."
"I know how to do it, I've done a lot of it, but no thanks."- Ruggiard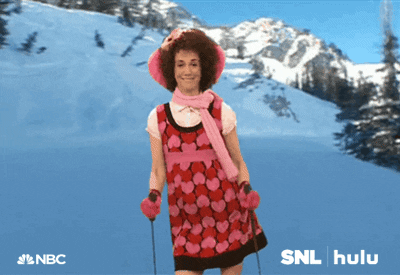 Saturday Night Live Nbc GIF by HULU
Giphy
Not Always Indicative Of Domestic Happiness...
"Marriages that are full of spectacle, instagram stories and tons of people."
"I don't even care about marriage that much, but when I do, I want it to be just with the people I actually care about."
"I don't want to give a show."- RoguishBaron
It's easy to see how something commonplace in one country might not elicit the same level of fascination to locals as it does foreigners.
Though based on the selections above, it's fascinating to note how many pet peeves seem to be universal.
Proving that though oceans and mountains may divide us, we're not so different after all.
Keep reading...
Show less
It's hard not to look back on history and be disgusted by a number of things which were at one point deemed acceptable, even not so long ago in the grand scheme of things.
The endless list includes segregation and women not having the right to vote.
We'd certainly like to think that we've come a long way.
But when we look back on how much we, as a culture, have evolved for the better, it also makes us stop and wonder what current customs or practices accepted in society today people twenty years from now will look back on in disgust.
This piqued the curiosity of Redditor Salt-Campaign6402, leading them to take to Reddit to ask:
"What modern day practice/ belief is most likely to be considered barbaric and outdated in the future?"
A revaluation of medical practices

"The way that f*cking speculum is shaped."- PopK0rnAndMMs
"Gynaecology procedures being done with out sedation or some type of proper numbing agent."- baconbutt96
"Chemotherapy."- sphygmomanometito
The end of stigma
"The entire system surrounding mental health."- crapgarbage
More respect for the environment
"Deforestation hopefully."- CrumbledTheCookies
More sustainable materials
"Single use plastics."- Lemilli000000n
Improvements in wages and working hours

"Working long hours to the point of sleep deprivation and exhaustion."
"Right now people brag about it."- HonestlyPizza
"Hustle culture."
"It's a scam made up by the rich to make the poor feel good about being exploited."- whythatusername
More humane treatment of animals

"Breeding dogs that can't breathe."- username-alrdy-takn
Possible life saving advancements in science?
"I feel like organ transplants from strangers will seem bizarre in the future."
"I imagine we will be able to grow genetically-identical organs and use those instead."- thunderbiird1
Twenty years from now, we'll likely find ourselves relieved that some things have finally changed.
Then too, we might look back in horror at many things we wouldn't even take a second thought about at the time.
Keep reading...
Show less
Roughly 80 million tourists visit the United States annually.
Not a surprise, considering all there is to see.
And, generally speaking, America is a safe and welcoming place to live, where tourists will hopefully be welcomed with open arms, be it in San Francisco or New York City.
But, as is the case with anywhere, there are a few things which visitors to the United States might want to avoid doing.
Be it for their own personal safety, or just so they don't stand out too much as a tourist.
Redditor, sarra-sagesse was curious to hear everyone's the tips and pointers on what to avoid while visiting the United States, leading them to ask:
"If visiting America what is something that person should NEVER do?"
What are you looking at?

"If you're in a New York City subway, try not to make too much eye contact or look too long at people around you."
"Just ignore the smell."

"Woman near you screaming at the top of her lungs at her silent child?"
"Keep listening to your music."
"Someone digging through their bag, muttering to themselves, and throwing rose petals on the floor like they're preparing for a seance?"
"Just keep staring blankly at your phone."
"Trust me."- Jroks2
They're not as cute and cuddly as they seem
"Raccoons are cute… but from a distance."- Legoboy514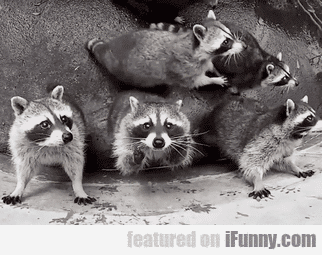 racoon GIF
Giphy
That's not how we do things here.

"Don't think the laws are the same everywhere."
"You can walk with an open alcohol container in Vegas but not many other places."
"Alcohol laws, pot laws, firearms laws, smoking - lots of very different laws depending on the state and city where you are."- Babstana
Be very careful around the police.

"If pulled over by the cops, do not exit the vehicle unless they ask you to."
"The cops might sit in their vehicle for a while, & then they will approach the window & expect you to talk to them while sitting in the car."- yahdinguus
Don't go in the water.

"If you find yourself in Florida, absolutely do not swim in the lakes, ditches, or channels."
"Any standing body of water can and does have alligators in it."
"Also possibly water moccasins."
"And maybe even diseases."- Dobbys_Other_Sock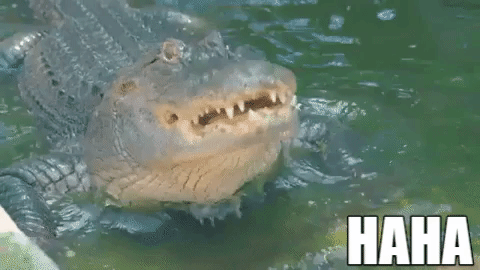 Laugh Alligator GIF by VISIT FLORIDA
Giphy
"I live in an area around 4 major rivers and my town has a booming river industry."
"It never fails someone drowns at least once a month."
"The current is so strong as soon as your feet hit the water you're most likely gone."
"Look at the river, take pictures, stop and look at our murals along our flood walls, but do not go near the river!"- Cuesey123
Don't believe everything you see
"Don't assume that the price shown on an item for sale is your price for said item."
"There are almost always taxes that are added to the price when you go to pay."- Red_Queen592
Take one more look at a map before you take off

"Underestimate distances."
"When I was a tour guide, far too many customers asked how many HOURS the train to New York was [in seattle] and I had to put their jaw back in when I said 5 days."- a9249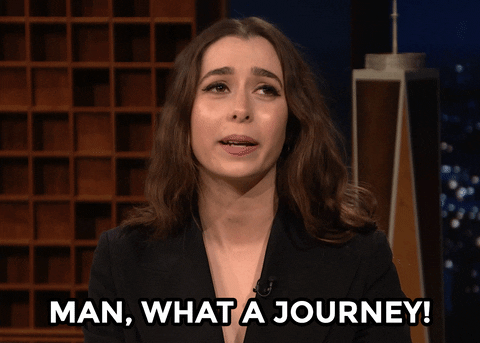 Tonight Show Travel GIF by The Tonight Show Starring Jimmy Fallon
Giphy
"Just walk on by..."
"Don't take pictures with the people dressed up in costumes in LA/ NYC."- 541mya
Take pictures, leave everything else.

"To not take anything from national parks."- Objective-Dingo6603
Maybe just avoid discussing politics altogether?
"Don't think that politics from wherever you're from, specifically Europe and Australia/New Zealand."
"Also don't try and talk about American politics when you don't know anything about it."- Saschajoon
"Better not to talk about guns, and abortion especially in the south."- chaseanimates
They earn every penny!
"No matter how your country feels about tipping, ya gotta tip your waiters here."
"It's how they earn their living."
"But don't let people take advantage of you."
"18-20% is standard, feel free to tip more if you had extra good service."
'And look at your check."
"Some restaurants add the tip for you, not cool, but they do, mostly if you are part of a big party, but I've had it happen when I was eating alone."
'My two favorite places in the US are NYC and Texas, and yes, we are extremely nice in Texas."
' However, I lived in New York for 17 years and they are very nice there, as well, it's just different."
"New Yorkers are no nonsense, and as much as everyone enjoys bashing the Texas, we are really, really nice, and Houston has some of the greatest food o the country."
"Just be aware of your surroundings and don't look like a tourist wherever you visit."- Winter_Opening_7715·
"Not tip your waitress or server at restaurants."
"Most are severely underpaid and get most of their income from tips."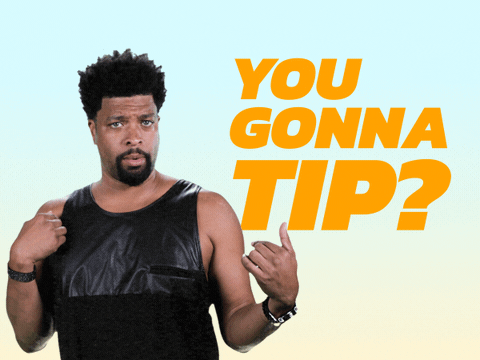 Tip Tipping GIF by DeRay Davis
Giphy
They are convenient though

"Skip going to Wawa".- nilla_wafer__
A controversial opinion?
"If it's your first time, DO NOT GO TO LA or California in general."
"Not as nice as you think."- mincraft890
There are certainly areas for improvement.

"Do anything that requires medical attention."
"Insurance is a complete scam."- ChucksNorris243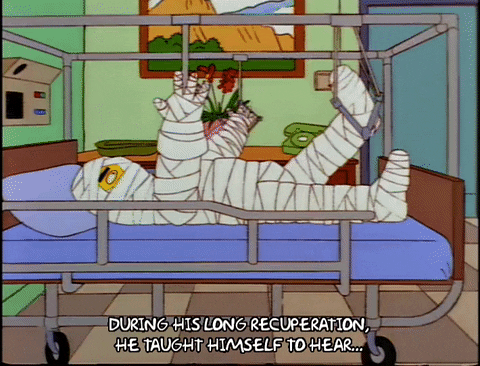 season 8 episode 23 GIF
Giphy
Best in small incriments.
"Please do not plan to have a road trip from California to Texas to Florida to New York or anything along those lines."
"You will spend the majority of your vacation in a f*cking car paying a ridiculous amount of money for gas."
"People do not realize just how big the US is."- Vo_Lair
Is this so out of the ordinary?

"If you are visiting someone in America, take off your shoes when you enter their house."- certifiedzay
Needless to say, there is no handbook of rules of do's and don'ts when visiting the USA.
And more often than not, your own good judgment will often serve you well.
Though, when in doubt, follow any advice you're given.
Keep reading...
Show less
Different cultures are fascinating and add color to our world.

While many cultures should be celebrated, there are some individuals who just can't help but reserve their opinions about those whose behavior and customs differ vastly from their own.
At the risk of coming off as offensive, some might even call these customs, "weird."

European culture got the spotlight when Redditor CoffeeBoy88 asked:

"What is something weird about Europe that Europeans don't realize is weird?"
Apparently, there's never a dull moment in European nations.
"German tourists are OBSESSED with mooses."
"/A swede."
– worldkeeponspinning

No Offense
"The UK has 30 accents per square mile. And if a large man calls you duck in Stoke … that's okay."
– InItsTeeth
Nighttime Exposure
"Norwegians don't close their curtains when it gets dark."
– judochop1
The Swarm
"The amount of mosquitos in Finland, Americans go crazy in Spring because of it."
– TheFargus

Redditors discuss what it's like traveling around Europe.
Come And Go As You Please
"How incredibly inconsequential it is to cross country borders. Cycled through France - Belgium - Netherlands and there is barely even a sign."
– sicknessandpurgatory
The Contrast
"You drive five hours in the US: you're basically still in the same place."
"You drive five hours in Europe: everyone's talking funny and the cheese is different."
– KaimeiJay
The Short Commute
"The first time I was in the UK my husband wanted to go to Wales and I looked at the train route from London and was like 'It's all the way on the other side of the country! We're only in the UK for a week. We don't have that kind of time!' And my husband was all, 'you know it's a 2.5 hour train ride, right?' I thought it would all day."
– KateDinNYC

Germans In Transport
"the absolute lack of air conditioning even at 40°, german transport gets sticky and stinky quite fast and nobody seems to care, many people even shut the windows to avoid the 'annoying breeze.'"
– ahorasimeaborregue

Maintaining distance was a thing long before pandemic measures recommended people to be socially distanced.
All About Respect
"Finnish people are silent, small talk doesn't exist. Their personal space larger than COVID-19 social distancing rules, and it's considered normal. Don't speak unless spoken to, and don't invade other people's personal space - it's seen as a sign of a respect."
"Those Finns, who haven't been to abroad or haven't met too many foreigners, don't often even recognize this behaviour being unusual in the global scale."
– RockNRollNBluesNJazz

The "Safety Coffee Cup"
"I'm from Finland and one European thing that all Finnish people hate is cheek kisses when greeting. Its mostly southern european thing but still. There is this saying in Finland that goes 'Everyone has their own safety coffee cup' meaning the closest distance someone should get to you should not be closer than your coffee cup when you're holding it."
– eelisonparas

Let Them Shop In Peace
"Weird at first but I appreciate and wish for it. It might be just a Germany thing but from what I've been told German Walmart failed because the North American style of customer service was very unliked. From the greeter at the door to clerks asking if you need help unprompted. German shoppers just want to shop and go home as undisturbed as possible."
– UnusualHospital9579

I remember being weirded out when I went to Paris and asked for some ice at a cafe.
The waiter served me coke by opening the room temperature can and poured some of the contents into an empty glass. With no ice.
When the server came back, he had with him a spoon with one ice cube on it. I thought it was stingy but it got worse.
He poured the rest of the coke over the ice on the spoon he was holding and then walked away with the ice and spoon.
I guess the coke was colder than when I had my first sip, so according to the server, it was viola: mission accomplished!

Do the French not like ice-cold beverages? Weird.

Want to "know" more?
Sign up for the Knowable newsletter here.

Never miss another big, odd, funny or heartbreaking moment again.
Keep reading...
Show less