Reddit user Astro_Shogun asked: 'What decision by a company received the most amount of backlash from the public?
Corporations don't get big overnight.
A lot of tough decisions, big wins, and sometimes even bigger losses, go into their growth.
But sometimes companies make mistakes that the public simply cannot let slide, and it can be hard to imagine how the company could stay afloat after the backlash.
Redditor Astro_Shogun asked:
"What decision by a company received the most amount of backlash from the public?"
Dang It, Photobucket
"When Photobucket decided to take the whole internet hostage by asking for 400 dollars a year for what was previously a free image storage solution. The move broke years of forum posting and erased a significant portion of the web collective knowledge."
- denpo
"Yup. And now they're holding almost all of my son's childhood photos (some of which I managed to save in other places) hostage."
- KnockMeYourLobes
"Browse any forum thread from the early 2000s and practically all the images are gone because everyone used Photobucket back then. It will be the same way with Reddit whenever Imgur goes under."
- NothingOld7527
So Salesy
"JCPenny doing away with sales and trying to present itself as a more upscale store. Sales immediately plummeted, and they reversed course quickly."
- flyingcircusdog
Cheap Jewelry
"Gerald Ratner said the reason his jewelry company could sell stuff so cheap was because the products were crap. It destroyed the company overnight."
- simplemtbman
Front Wheel Drive
"Ford, in the '80s, tried to replace the aging Fox body Mustang with a front-wheel drive, Mazda-based car. This was pre-internet, but car people got UPSET and deluged Ford with a letter expressing their anger."
"Ford backtracked, kept the Fox body around, and released the vehicle that was going to be the new Mustang as the Probe. It lasted two generations, but the Mustang soldiers on."
- StillN0tATony
Online Only
"Microsoft got roasted when they announced Kinect and always-online were required for the Xbox One. Took all the momentum they had from the 360 era and put them miles behind Sony."
- Jerry_Williams89
Childhood: Destroyed
"Sonic having human teeth."
- LightDash
"I just immediately pictured teeth in a Sonic milkshake and had a horrified reaction before my brain caught up to you meaning the character."
- Rolizas
Questionable Upgrades
"Very recently, T-Mobile. A company that 10 years ago called itself the Uncarrier by making a series of pro-consumer changes to its plans and the previous CEO built almost a sort of cult of fans of the company. Then T-Mobile acquired Sprint and got a new CEO."
"A couple of weeks ago, T-Mobile internal documentation revealed it was going to automatically upgrade customers on old grandfathered plans up to new plans, which were more expensive. Customers would have to call in to opt out of the change. 'They weren't raising customers' rates, they were moving them to better plans.'"
"Well, major tech news got ahold of that, and then even some local news stations, and T-Mobile quietly 'clarified' a week later via internal communications that only one percent of their customers would be affected."
- artimaticus8
Coming Together in Hate
"Anyone remember the Kendall Jenner Pepsi ad when she solved police brutality?"
- vernon3
"Those moments are precious. There are a few things these days that bring everyone on the Internet together. That was one of those things. We all hated the Pepsi ad that solved police brutality."
"That ad had it all. Pandering, ignorance, arrogance, and talking down to their audience."
- notwoutmyprob
"And a Kardashian."
- Kitchen_action
With Every Purchase
"I couple of years back a local Detroit area car dealership decided the best way to celebrate MLK day was to give away free car alarms with every purchase."
"Nobody liked that."
- graveybrains
A Sale Gone Too Well
"Hoover UK offering two free flights to America if you spend £100 on their products. They anticipated that people would spend a lot more than the minimum required which would cover the approximately £600 value of the tickets."
"When the company was deluged with purchases around the £100 mark, they reneged on the offer, which prompted a very expensive lawsuit. The fallout was so bad that the UK division of the firm was sold to a rival company."
- Live-Dance-2641
New Drink, Who Dis?
"New Coke."
- PeggyWithPhatA**
"After the relations disaster, the public clamored for the decision to be reversed, and Coca-Cola released 'Coke Classic.'"
"Coke Classic soon had an even higher market share than Coke did before the public relations fiasco, and a new theory made the rounds: that Coca-Cola deliberately made these decisions, simply to gain publicity, and increase market share."
"The reaction from Coca-Cola's executives was, 'We aren't that smart, and we aren't that stupid.'"
- Malthus1
A Tweet Turned Sexist
"Burger King stating that 'Women Belong in the Kitchen.' What they were TRYING to say was that they wanted more diversity. People didn't see it that way, and in the end, they had to issue an apology."
- zerbey
The Downfall of an Incredible Publication
"Here's one there should be a public outcry about."
"Disney bought National Geographic and controls everything it does. This is the last year the iconic magazine will be available. I'm incensed."
- redheadMInerd2
(The writer of this article is equally incensed.)
Predicting the Future
"I feel like whatever YouTube is cooking up lately will be the next one."
- Just_Aioli_1233
"Tech companies sure know how to kill off highly popular and profitable apps, super quick. It's interesting to watch it happen in real-time. Facebook, Instagram, Twitter, YouTube, all losing tons of followers and destroying their own stock."
- Eleanor_of_Accutane
It's easy to see how all of these mistakes resulted in huge backlash, sometimes at the total expense and downfall of the business.
But some of these mistakes were made by companies that are still huge today, and to a certain extent, that's kind of surprising.
Reddit user j-rock292 asked: 'What is the dumbest thing a customer has gotten mad at you about that was not your fault?'
Like many people, I spent my time in retail. Customers were by far the hardest part of the job.
In college, I worked as a "bookseller"—our official title—in a mall for a national chain of bookstores. Without fail, every shift one or more customers would ask for something like "that book, the red one, by the guy."
When we'd ask for more information—like genre or if it was new or where they saw it—they'd just repeat, "red book, guy, you know which one I mean."
We most definitely didn't know which one they meant, but customers thought if we worked in a bookstore we should know every book in print from even the vaguest of descriptions. And they'd get mad when we didn't.
Anyone who has worked with customers has war stories.
Reddit user j-rock292 asked:
"What is the dumbest thing a customer has gotten mad at you about that was not your fault?"
Were they blind?
"They asked me to cut a blind."
"When I asked for the dimension they wanted it cut to, it was larger than the original blind length."
"Said I can't make it longer, only shorter and she lost her sh*t."
~ LatishaASpray
Tag, you're it.
"Back when I worked at Target, some guy came in about 30 minutes before we closed, and wanted to buy a laptop."
"He wanted to run some obscure software on it for his laser ttagarena and got really nettled when I told him I was unfamiliar with the software and so I couldn't give a definitive answer."
"Then he started going on about how much he made in a week compared to my paycheck."
"So I told him something along the lines of, 'Well then buy this laptop and if it works, it works. If it doesn't, it won't hurt your wallet'."
"He really didn't like that and after some colorful language, was escorted out of the store."
"In an odd twist of fate a few months later the mother of one of my best friends bought his laser tag arena because he ran it into the ground."
~ gradualpotato
Credit where credit is due.
"Not me but a friend of mine worked customer service for a credit card company."
"She said a young guy called and asked why he couldn't use his card. She told him because he had exceeded his $15K limit."
"Dude was like 'yeah but that was for last month. Don't I get another $15K limit this month?'."
~ _eviehalboro
Can you hear me now?
"Customer got mad at me because I could barely hear her over a bad connection."
"I was on a landline, she was not."
"After disconnecting the call because it was going nowhere, she immediately called back and complained to me about the a**hole she'd just been talking to, saying, 'He said I was bad at making connections. Why the f**k was he talking about my love life?! You are much more helpful, though'."
~ Dapper_Interest_8914
No, I can't help you.
"I wasn't even working at this shop, I was just another customer. I didn't even wear a shirt similar to an employee's."
"A woman comes up to me and says, 'Excuse me, do you work here?' But before I can say no, she asks where something is."
"She sounded polite enough so I responded just as politely, 'Sorry, I don't work here. The people with the blue shirts do'."
"She got slightly upset and said someone else had pointed at me when she asked for a worker."
"I look to my side, and literally less than a couple feet away, there was an actual worker. I told her 'I think they meant that guy right there'."
"She then completely lost her cool, screaming various things at me and calling me all sorts of names."
"The employee tried to intervene but she just kept screaming. She eventually stops with, 'I want to see your manager!'."
I told her to f'k off. The employee laughed and she stomped off, then I just went back to shopping.
"Didn't see her again."
~ FearMeImmortals
Maybe if you hum a few bars?
"I worked at a Music Store in a mall around Christmas."
"A lady came in and wanted to get the album of whatever was playing at the store she was in earlier."
"She got mad when I didn't know what music they played in other stores."
~ MelScarn
Full service doesn't include time travel.
"In the '60s I worked at a gas station that also did repairs."
"A customer drove in with a flat right rear tire and no spare. I pulled out the nail and plugged it."
"She was good to go and left happy."
"She drove in about 2 months later with a flat left front tire."
"I pulled out a screw and plugged it while she screamed that I should have checked it last time she was there."
~ VosTutZich
"She has every right to be mad."
"You're obviously a terrible tech because you didn't make a time machine to go into the future and prevent her from getting another flat."
"You must feel terrible that she takes her car somewhere else now."
~ 1questions
The call is coming from inside the house.
"A long time ago I serviced someone's Internet connection at their house."
"When I left, my supervisor called to let me know that I had been accused of theft at this house."
"This crazy lady thought I stole a handset for her landline phone, not even the base with it, just the handset."
"She called later to report she found it in between her couch cushions."
~Reddit
I control the weather, but work here for minimum wage.
"Got yelled at for ruining his family's vacation at Disney world because the rides shut down due to the storm."
~ conker1264
"The summer right out of high school I worked at an amusement park."
"We had a massive severe thunderstorm ( heavy rain, lots of lightning, 50+mph winds, whole deal) one day, because giant metal structures and lightning dont mix we had to shut down all of our rides."
"Well this dipshit accused ME of starting this storm just to ruin his day."
~ j-rock292
Maybe she didn't want to wash it.
"I was refusing her a refund on a kids' duvet set."
"This woman threatened my colleague, so I (manager) stepped in."
"Protocol states we had to check and repack before giving a refund, so I took it to the stock room only to find that she had folded it back into the packaging, complete with the vomit chunks!"
~ Outrageous_Zombie945
Florida is hot in May
"So, I worked at a chocolate shop in Boston MA."
"Someone called to place an order, for shipment, to Florida."
"I said, 'okay, we do require next day shipping and an ice pack on shipments to Florida, so the chocolates don't melt. The shipping Will be $30 and the ice pack and insulated packaging will be an additional $8'."
"It's my standard spiel."
"The person's like 'the chocolate is only $22. No. I'll pay for the shipping but not the ice pack. It will be fine'."
"'Yadda Yadda warning. Yadda Yadda. When it shows up melted it won't be our fault I'm noting it in the system'."
"So, what phone call does my manager get 2 days later?"
"Oh? Person got melted chocolate? Oh it's our fault is it?"
"But look? There's a note in the system they refused to pay for an icepack."
"WOMP WOMP."
"Did I warn them the chocolate would melt? Yes I did."
"Do they now have nothing for mothers day? No they dooooon't."
"Poor them."
~ biddily
I also sold mattresses and appliances. Maybe because they were a major investment, I had far fewer bad experiences with those customers.
My worst experiences were working a customer service phone line for a Department of Defense agency.
People were almost always angry before they picked up the phone.
Have you had a customer go off on you? Share your experience in the comments.
Hungry customers could think of plenty of reasons to try out a new restaurant.
It could be good word of mouth found on Yelp reviews, a personal recommendation, or just plain curiosity in the spirit of adventure.
And while diners can be influenced and easily persuaded to walk into an eatery they haven't tried before, customers are not without the certain criteria they're entitled to.
Curious to hear from strangers who may have reservations about making a reservation, Redditor TREE__FR0G asked:

"What's an immediate 'no' that makes you not want to eat at a restaurant?"
The smell from inside a restaurant should draw potential customers in, not repulse them.
Unpleasant Odor

"The smell. General cleanliness but most importantly, is the bathroom clean?"
– ibetyouranerd
"Years ago I walked into a local restaurant and the smell killed my appetite. It reeked of cigarette smoke and mold. The restaurant was sold and the new owner abolished smoking and throughly cleaned the place. He said the hood in the kitchen had so much grease and crud it that it looked it had never been cleaned. Now, the place is spotless and is a great place to eat at."
– phred_666

An Establishment's Short Lifespan
"Yeah there was a new restaurant that opened about 10 years ago, the smell the moment you walked into the door was raw sewage, they said it's a plumbing issue, we lost our appetite and left. That place closed in a month."
– Omegaprimus
Exterminators Have Good Scents
"Exterminators know a certain smell that's an immediate no-go. Roaches in abundance give off a sweet type of smell and I will literally turn right around and leave."
– otterplus

Dirty tables are an instant customer-deterrent.
Sour Rags
"Ugh, yeah and when they wipe down your table (with some dirty old snot rag that's probably never been cleaned, it even rinsed out) and the smell fills your nose after the murky brown drops pool on the table where you are now expected to eat."
"That's after the waiter smears around the jelly from the previous customer and pushes all the table crumbs onto your lap."
"Pro tip: you are supposed to cup your hand as you wipe so the crumbs accumulate in the palm of your hand. You start on one straight edge and wipe from one corner along the edge to the other. Then you turn your cupped hand, ready to begin the next pass and so you kind of catch the crumbs."
"No one likes someone else's crumbs brushed onto their lap!!"
– Th3_Last_FartBender
Unsanitary Cleaning Supplies

"Sticky tables. Tells me they reuse their dirty wash rags and don't change out the sanitizer water they use in the buckets and nothing is clean or sanitized in there. Oh and spots on cups and utensils."
– Known-Pop-8355

For some, ambiance is everything.
Conversation Drowner
"Loud sh**ty music."
– porpoisebay
"A small band or single person on a keyboard crammed onto a makeshift 'stage area' with a poorly balanced slightly sh**ty sound system so that you can neither hear nor enjoy hanging out with the person you're a foot and a half away from."
– PillsburyDohMeeple

No Audio Control
"You ever been in a car where the musics too loud and you can't hear what the person next to you is saying? Imagine that but you can't turn it down."
– Northern_boah
Off-Key Performer
"We went to a family style seafood restaurant about a month ago on vacation. It had been a large fish-camp style eatery for years, at least since the 80s, with lots of tables with holes in them for the oyster and clam shells from roasts. Big with retirees and young families."
"The restaurant is shaped like a large rectangle. They had taken the middle of the back wall and turned it into a stage- where, that night, a man was playing a guitar and singing, 4 octaves off and the speakers cranked to 11. It was 6 pm. We asked how much longer he would be playing. 2 hours."
"We left."
"Old on top, new on bottom. https://ibb.co/LnXXd3r"
– GetYerThumOutMeArse

These observations are very telling.
Desperate Cry For Help
"A sign complaining about how short-staffed they are because 'no one wants to work.'"
"I'm out."
– TheVoicesOfBrian
"I stopped patronizing a small local tavern for this reason. I liked going for a few cold ones and lunch on the weekends. Owner was a royal douche. Food quality went downhill. And then he'd complain online about no help. I'm like dude, I wouldn't work for you either."
– mistlet0ad

Disgruntled Staff
"If most or all of the employees are visibly unhappy. I don't want to do business with a place that doesn't respect their employees or our community."
– deathByAlgebra
Absent Pricing
"Prices not on menu... and refusing to answer when asked what they are."
"This happened to me a couple of months ago."
– cheesewiz_man
"'Market price' equals 'you pay what we tell you to pay. Cause I don't see anyone else selling fish at this restaurant.'"
– bigno53

I have a sensitive sense of smell, so all it takes for me to nope my way out of patronizing an establishment is a foul odor.
The source could come from mold or reused mop water or who knows what.

I don't care how good the food is. If businesses can't keep a properly clean restaurant, who's to say they don't have a sanitized kitchen as well.
Some companies seem to appreciate their customers and attempt to make their lives better, but others seem to absolutely loathe their customers and actively try to make them miserable.
It might seem odd that many of these companies stay in business, but many of them have monopolies or near-monopolies in their industry or area of the world.
Redditor NerfGronk asked:
"What company clearly hates its own customers?"
Ticketmaster
"Ticketmaster. They clearly hate music fans, bands and music itself."
- hoodlumonprowl
"Ticketmaster's business model is being the bad guy, and business is good."
- RandomUser1914
"I recently had to sell tickets. I was charged a fee to buy them, another fee to sell them, and they added fees for whoever bought them from me. Then, they held my payout of over $500 for several months (still waiting, actually)."
- Amazing_Finance1269
Hewlett-Packard
"HP, f*ck those printers. They put so much R&D $ in to making sure they never work."
- gratusin
"I literally bought a new printer that came with ink because it was cheaper than buying ink for my current printer. The stupid setup process required me to create an account and download not one, but TWO different apps in order before I was finally able to print. They're turning into data mining companies that masquerade as printer companies."
- J4ck4lope9
"Of all the things I've ever bought, I regret my HP printers the most. This last one was the last thing I will ever buy from them. I'd be shocked if they don't have a 'VP of Customer Screwing' on their payroll."
"If I was literally dying and they sold the only cure for what was killing me for 25 cents, I'd spit in their face and die."
- scottimusprimus
NBA
"The NBA. Oh, want to pay to watch games? OK, but you better not want to watch a team close to you because we black out those games since cable companies pay us to do so! Oh, you're using a VPN? F*ck you! We're trying to stop that, yes, we will literally attempt to stop you from seeing content you literally pay us for."
"Yo ho, b*tches."
- DravenPrime
"I was so mad when the finals came around this year. I had gotten league pass to watch the playoffs, because these are the only games that are remotely watchable from a competitive point of view. Being from Germany, I had to stay up until 3am, but given that this was a finals pairing I had been rooting for all postseason, I thought it'd be worth it. And then I find out the finals are only on ESPN+ and some f***in TV channel and not on the NBA's own streaming service. What kind of backwards, dumb crap is that? But since I was on vacation during that time, I thought to myself 'Meh, I'm gonna treat myself.' So I tried to get a monthly subscription for whatever channel the games were on. Turns out it is impossible to even register if you're not a US citizen. VPN doesn't help, because you need a US credit card to even sign up. Seriously, what the f?"
- debiler
Comcast
"Comcast is the obvious first thing that comes to mind."
"Been free of them a few years and they just tried to sell to me again today. When I was a customer and had issues (related to internet and xfinity mobile) the issue never got fixed and actually drew out the process of switching providers."
- panopt1con
"Not sure if anyone remembers 'The Consumerist' blog/zine/whatever, but Comcast was the only 3-time winner of the annual Golden Poo. In 2007, they beat out Blackwater after the Nisour Square massacre was made public."
- IvanNemoy
Purdue Pharma
"Purdue PHARMA. Pieces of horsesh*t."
- Acceptable-Damage
"Don't disrespect horse sh*t like that"
- Additional-Share4492
"As a pharmacist (US), 100% agree. Drug reps/ads/marketing/putting a financial incentive on any prescribing or dispensing AT ALL should be illegal."
- humpbackwhale88
Intuit
"I'm like 8 hours deep into trying to fix a Quickbooks issue for someone with their phone support, so I'm going to go with Intuit."
- teeth_03
"Used to have to call Intuit pretty much regularly to help with QuickBooks stuff at my old job and I can confirm this. I was always holding for over 40 minutes and then the person I got could never help me resolve anything. There was a time I had a case that didn't get resolved for like a month, and I called to see if they had a resolution and they'd closed out my case number without notifying me."
- OhSoNotS01mportant
"Intuit owns TurboTax which lobbies the government to make taxes more confusing to force people to use their ~$200 service."
- DigitalUnderstanding
"Every April my motto is 'F*ck TurboTax'"
- Inevitable_Bag_6232
Niantic
"Niantic"
- Leeser
"Hello fellow Pokémon Go player."
- Moon_Dark_Wolf
"I came here to say this. Most games add more and more quality of life fixes as the game goes on, whereas Niantic constantly takes things away and makes the experience worse."
- bound52
"The players are the product, not the consumer (Niantic sells the user data in bulk)."
"The fact Niantic was so hell bent on revoking the QOL improvements from the pandemic that made it a much better GAME shows how little they care about making a good game."
- SlapHappyDude
US Airlines
"Literally every US airline. Midwest Express was a brief exception until Frontier murdered them and mutilated the corpse."
- pinniped1
"🎶 because we're Delta airlines, and life is a f*cking nightmare🎶"
- FlabbyFishFlaps
"Now go take this meal voucher that doesn't work. Go! Fetch!!"
- insultant_
"I never got how they could book more passengers than seats. They're literally selling what they don't have. Yeah they may have no shows so what they've paid."
- ADelightfulC*nt
Pacific Gas & Electric
"PG&E here in California. They literally killed all those elderly people in the Camp Fire, got a slap on the wrist for it, and have upped all our bills to cover the fines they had to pay."
- melissamarieeee
"There was also this one time when a segment of gas pipe they didn't get to fixing leveled a neighborhood."
- J_B_La_Mighty
"Dont forget about them blowing up part of San Bruno... And the north bay fires.. and"
- ImMacksDaddy
Nursing Homes
"Nursing Homes. They keep you alive just to make money off of you. My mother is in a living hell."
- Limp_Distribution
"Paramedic here, can confirm. Sorry about your Mom."
- RXakis
"My wife just retired from one as a nurse and would agree with you. We are more humane to our pets than our elderly."
- marklar_the_malign
Insurance Companies
"Literally any insurance companies. Home, auto, life, health. Doesn't matter they all hate their customers"
- Awkward_Dad2023
"When your whole business model revolves around NOT giving your customers money..."
- NotAnotherBookworm
"Former auto. We're trained weekly on techniques for how to get you off the phone sooner over actually doing the work to fix their problem. Steering customers back to your scripts they made up for every situation because the customer holds no power in the situation. Also here's some "best practices" for faking empathy!!"
"The thing about insurance is they 100% can help with many things that they simply won't help with."
- Petrcechmate
AirBNB
"I'm shocked that AirBnB isn't on this list yet. They absolutely don't care about their customers and have significantly made real estate worse. Their fees are almost as bad as Ticketmaster."
- tcrudisi
"Yeah f*ck Airbnb. For lots of reasons, but their contribution to the housing crisis is top of my list."
- gakka-san
"I was just thinking this too. Not to mention how much gentrification it's causing."
- loidalien
"Yes, omg. Some of these properties are awful. Stayed in one in which furniture was all covered in dog hair, and yet they gave me no vacuum. Found someone's old Pizza Hut in the oven as well. Air bnb claimed it had been 'professionally cleaned.'"
- DistrictHot1695
Spectrum
"Spectrum aka Speculum"
- hairy_ass_truman
"One of the two companies I wanted to add to this list was Time Warner Cable. They are freaking awful."
"They also changed their name to Spectrum. Probably because they were so hated they needed to ditch the name. I refuse to use their new name and still refer to them as TWC."
- tcrudisi
"Pretty much any Internet provider. They have colluded for 20 years now to ensure that no competitive region exists. In my state, there is 0 overlap of services for network speeds above 100MBps. you can get ATT DSL everywhere, but 25 MBps down and 1-2 up is insufficient for a huge swath of the population. I support a wide range of users who work remote. If their base speeds aren't 50mbps down and 10 up, we won't even process a trouble ticket."
- dapopeah
"How my blood boils even reading the name. Spectrum is the worst company I've ever had the misfortune of giving money to. They have a monopoly on internet on my street, so I have no choice but to deal with them."

- ZombieOfun
Netflix
"Netflix. Good show. Naw, let's cancel it and renew cheap crap and raise the monthly cost."
- DukeRyder
"Not true, CEO said they never cancelled a popular show /s"
- Ph455ki1
"I lament the joke that in the future there would be a thousand channels, yet nothing to watch, came true."
- Deleted User
How do companies that so clearly hate their customers stay in business?
Customer service jobs are not for the faint of heart.
Dealing with people at their angriest and rudest does not breed a positive work environment.
Customer service can be a downright toxic job.
And if it's not the customers setting your spirit on fire, it's the companies themselves.
Some companies seem to revel in creating discontent.
That's why these types of jobs have such high turnover.
Redditor Psychological-Name15 wanted the customer service reps out there to give us some truths, so they asked:
"Customer service workers of Reddit, what secret can you reveal from your former company?"
I want to know about the inner workings of Comcast!!
I loathe them!
Oh Dear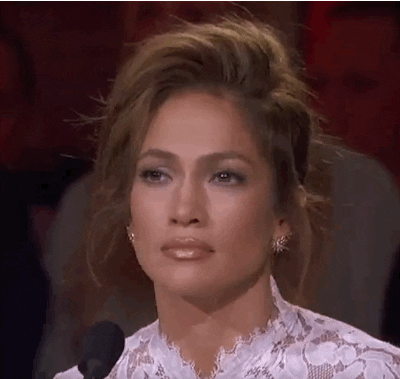 Jennifer Lopez Smh GIF by American Idol
Giphy
I used to work in tech support for Citi Bank. The people working there are not intelligent. My favorite interaction went like this..."
"Banker - How do I type the upside down I?"
"Me - Ma'am, that's an exclamation point."
slappy_mcslapenstein
The Crappy People
"In every CS job I've ever had: we will bend over backward to help a nice person. We will expedite any complaint, give maximum compensation, and harass other areas of the business for you."
"We will do the absolute bare minimum to help a shi**y person and if you're really bad, we will do everything in our power to make sure you get nothing but what you're legally entitled to and it will be a process to get that."
11catsinahumansuit
"I don't work in CS but 100% the same for us in IT a nice person will get new stuff while a shi**y person will get questionable secondhand crap that will take 12 months to fix! I will make sure that you wait as long as humanely possible to have anything fixed!"
Sharp-Demand-6614
Go to Holiday Inn
"If you ask for a supervisor calling Marriott you will just get another person who is not a supervisor, but say they are."
cryptnificent
"Yep. I've seen this done numerous times across multiple industries. Usually, it only involves an actual sup if it's a genuine problem or if they want to make a point."
"The last job I had was in towing junk cars. Two of the inside buyers, one male, and one female, would bounce that sup card around constantly. Idk how no one ever put it together. We'd get repeat callers and repeat sellers so I don't know."
ItsBobFromLumbridge
Heartless
"Worked at a contracted call center for Centrelink. The manager told us to deny as many emergency payments as possible and they would back us no matter what. They were actively working towards a culture that despised the callers and churned staff to get heartless right-wingers who hated the poor."
Rizza1122
"I feel ya. My best mate is a quadriplegic. Centrelink denied his disability pension because he wasn't disabled enough."
Less-Storage
Go to Home Depot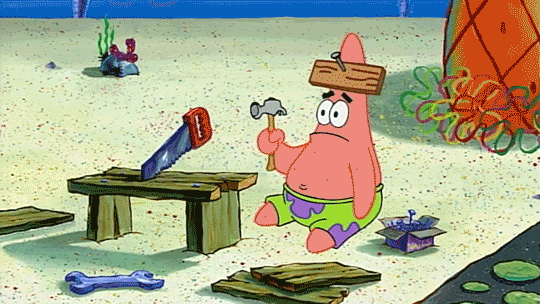 You Are Dumb Patrick Star GIF by SpongeBob SquarePants
Giphy
"I worked at Lowes. I didn't know anything about anything in the electrical department yet that's where they put me without any training."
Eattherich187
Not training people is not just a Lowes thing.
There are too many unqualified people doing too many things.
Switcharoo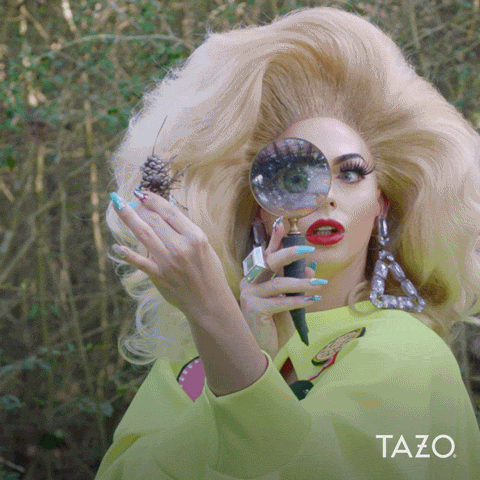 Drag Race What GIF by TAZO
Giphy
"Can confirm it's an unwritten policy for deli departments in Coles Supermarkets to change the written expiry dates on their tickets so they can sell out-of-code products at full price."
REDDIT
A Little Sunshine
"I worked at a call center for the billing department of a major internet and cable service provider. We were authorized to give up to $90 credit per customer on their bill but only as a last resort. Always remember to be nice to all customer service workers. You never know just how much they can help with a friendly attitude."
Axel_Dunce
"Former call center employee here. Highly accurate. Use your manners, and well fix your issue. Anything else, just makes us want to take longer, and you won't get a credit. Just because we are authorized, doesn't mean you'll get the credit for being an a**hat. haha. I've been verbally abused a few times for asking them not to swear at me. Lol."
Ok-Ad-7247
LELU
"I worked for a major telco company for many years in something called a 'LELU' which stands for Law Enforcement Liaison Unit. This 'unit' is pretty self-explanatory, but it essentially is a team who worked directly with the police/FEDS to monitor people's information for things such as obtaining communications history of call logs, SMS loss, etc."
"However, most importantly, the software we used, we as agents could directly see all your SMS texts, including MMS and their explicit imagery of whatever you were sending. This would include sexting, naked images, family photos, and everything. There were instances where people abused this position by stalking or 'monitoring' their SO's comings and going's."
MidniteMischief
Cookies!!
"I worked at a cafe chain called 'The Cookie Man,' 95% of their cookies arrived in cardboard boxes layered with bubble wrap. The last 5% arrived as pre-made dough that we would bake on-site to make the place smell like fresh cookies."
"I also worked at a cupcake shop. It's literally just packet mix that you add eggs and oil to before baking/piping pre-made icing onto. Don't waste your money on these places, 90% of these chain shops are the same and most are severely underpaying their workers (this is for Australia btw). Just purchase some packet mix from the supermarket and call it a day."
Frequent-Selection91
Look in the Back
"I was a Store Manager for a very large grocery chain and I can tell you that 95% of the time when customers complain to the manager, we may be professional and show empathy, and even resolve the problem."
"But then we usually just make fun of or talk crap about the person who complained to the other employees. And when a customer is really rude when we go 'look in the back' for something, we legit just stand around and talk to other employees, and make zero effort to look for the item."
A_Womans_Thoughts
From the Box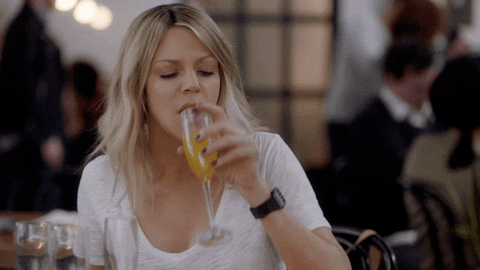 Kaitlin Olson Brunch GIF by The Mick
Giphy
"I once worked at 'the area's premiere day spa'; the mimosas were made with Sunny D and not real orange juice, and the wines came out of a box."
SailorVenus23
Sunny D and champagne?!?!
What in the name of Lucifer?
Who does that?!
Do you have anything to add? Let us know in the comments below.