Sometimes we get a little lost and in need of help in our daily travel destinations.
That can be especially awkward when you're a customer.
How many of us have stumbled into a place thinking we were somewhere else?
I can't imagine being such a diva that I would stroll into a Burger King, stone-cold sober, and expect a Big Mac.
Or run into a Pizza Hut demanding an egg roll.
But... it happens.
Redditor Vengeful8 wanted to hear from people who have had to deal with customers who were... "lost". So they asked:
"What was you biggest 'Sir this is a Wendy's' moment?"
People really need to pay attention when they enter a building.
Vacay Dispute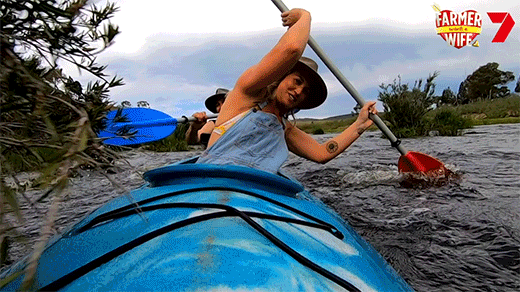 Crash Fail GIF by Channel 7
Giphy
"Had someone call asking for kayak rentals and the best places to kayak despite me saying several times we were a restaurant, ended with being told that I'm ruining their vacation."
djsquidnasty
Into my Room...
"I was working nights at a Motel 6 in college, Guy walks in fall-down drunk. His left his key-card at the bar, wants me to let him into room 123 (or whatever). I check the registration, his name isn't on the room. I tell him no. He says he knows the hotels owner and he'll have me fired (it's a corporate owned chain)."
"I still say no. He screams , 'LET ME INTO MY F**KING ROOM.' Still no. We argue for a few minutes, but I don't budge, he wanders off."
"He comes back 1/2 an hour later and slams a card down on the counter. "HERE'S MY F**KING CARD, LET INTO MY F**KING ROOM YOU F**KING A**HOLE". I slowly slide the card back to him."
"This card is for a Super 8, your hotel is two blocks south of here.'"
Deitaphobia
CVS
"I would like to complain about your cat food selection' (direct quote)..."
"Miss this is the pharmacy."
Kid-OK
"I mean, to be fair the last time I went to CVS, I walked out of there with a razor blade to shave, a Frozen cheeseburger, two energy drinks, a beer, a bag of Christmas candy, some Christmas decorations, some clearance Halloween stuff, some shampoo, a tube of chapstick, and the prescription I walked in for."
Zenketski_2
Royalty
"I worked at Medieval Times for a summer; they do 'knighting ceremonies', where the fake queen actress comes out before the show and performs a formal knighting service, for an outrageous price of course."
"This one guy came in very upset and asked to speak to 'The Queen', because the fake certificate with cartoon horses on it, 'signed by the queen herself', obviously mass printed and fake, did not actually grant him any royalty and he was being denied entry to some crap, because his status wasn't royalty. Like this man thought he was actually being knighted by a royal person or some sh*t."
"I literally had to explain 'Sir, this is a fake show where all the knights and queens are just actors and actresses.'"
"He said, 'You should really put that in the notes, some people think this is real.'"
"No buddy, only you."
honeybutterbuscuit
It's Wendy's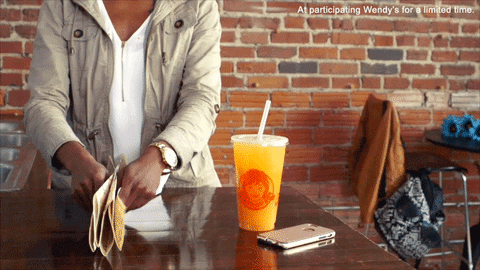 wendy gifs GIF by Wendy's
Giphy
"Used to work at Wendy's in high school, and there was an A&W on the opposite end of the plaza that we were in."
"It happened more often than you would think that someone came through and asked for a teen burger or a momma burger, I think one time some guy asked for a whopper too."
"Ma'am this is literally a Wendy's."
No_Slide_9543
But this looks like BK from afar.
The Elephant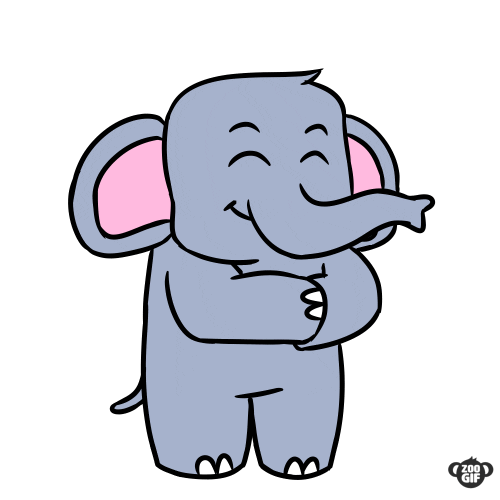 Giphy
"When my wife was interviewing, the interviewer inquired her how she would respond if there was a 'elephant in the room.'"
"Since she was unfamiliar with the expression, she continued by describing in great detail all the options she would think of to help remove the Elephant from the room. She wasn't aware that they had let her continue the interview until she subsequently revealed it to me."
JanieCRameriz
Bitten
"I worked nights at an emergency animal hospital a few years ago. One unnaturally quiet night a sweet looking older woman walked in and took a seat in our lobby without checking in with me at the front desk. After about 5 minutes I walked around and asked if she needed anything, to which she cheerfully told me that her girl friend had been bitten by a dog and she was just waiting to meet her at the hospital."
"I didn't say anything for a moment and watched her eyes slide over to the sign above the desk, which proudly proclaimed us as a 24 hour emergency veterinary hospital. 'Oh.' I offered to get her some directions to the nearest human ER, but she declined and headed out. Still the nicest client I saw that night though."
mbn9890
Bless you Tina...
"It was a Burger King, but a woman came in IRATE with a bag full of Burger King garbage that someone had dumped on the side of the road. "HOW COULD YOU POLLUTE LIKE THIS" - Ma'am, we sold the food. The person who threw it out littered. We did not, and agree that's a bad thing."
"She demanded to know why we didn't encourage better disposal of our food containers, and my manager (Bless you Tina) just slowly rotated the bag without saying a word to show the graphic printed clearly on it that suggested people dispose of their garbage responsibly."
"The woman just was silent for a hot second, before yelling how we should remove 'Home of the Whopper' from our signage and replace it with 'Please dispose of your garbage carefully' and then stormed out.'"
ThrowAwayTheTeaBag
Cookies
"A woman asked me where something in a store was. I stood there awkwardly being a thirteen year-old trying to sell girl scout cookies. I got into an argument with her on whether or not if I worked there. And she brought out the manager who took one look at me and said I didn't and that he had never seen me in his life."
Mousyperson
Dogs Only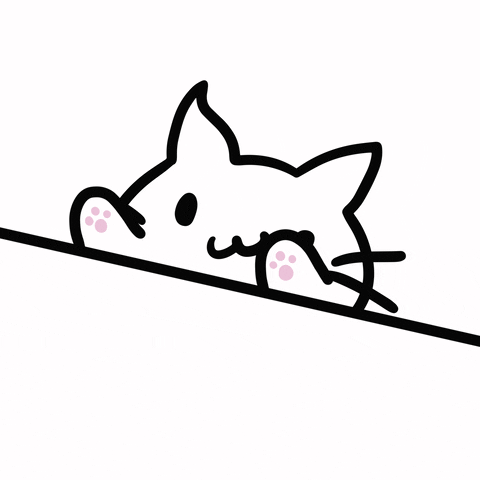 Cat GIF by 9CatNFT
Giphy
"Someone tried to drop off their cat at the child care center I work at. Verbal directions to the cat kennel were unsuccessful, we had to walk them outside and point to the building."
misslostinlife
People are crazy.
Do you have any experiences like this to share? Let us know in the comments below.
Keep reading...
Show less
I've worked in retail, customer service at a movie theater, waited tables, bartended, and I'm an actor.
Trust me when I tell you, I could write a book on adult tantrums.
In fact, I could maybe craft a one-man show about it all.
Adults are crazy.
And it's funny how they tell kids to not act like a brat.
Yet so many people still live in denial about their actions.
Redditor Caio-Bulba-Brazil was dying to hear about the ways adults behave worse than children by asking the online community a question:
"What was the worst 'adult tantrum' that you guys witnessed?"
I don't have a worst because what I've seen is all bad.
I will say this... if you don't like your meal, don't eat it.
You don't have to literally throw it at your waiter.
That's called assault!
When at WalMart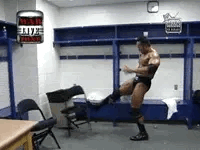 Mad The Rock GIF
Giphy
"I was working customer service at Walmart during a snowstorm. We were short staffed so I was covering the switchboard."
"The father of two of my coworkers called and absolutely lost it on me because his ADULT sons chose to go to work and kept saying I had no business keeping them there. I kept trying to tell him I would put him through to a manager but he didn't stop yelling long enough to hear me."
stephers85
At Subway
"I saw a woman come into the Subway I worked at (at 9am) and scream at us because we no longer serve pepperoni. It was apparently so awful it not only ruined her day, but her entire life. She vowed never to return, and stormed out."
"My boss and I were both standing there flabbergasted. We never had stopped selling pepperoni… in fact, I had just finished restocking its container. Neither of us had any clue what she was on about."
smokealarmsnick
He was not kidding...
"A sales guy I worked with just earned a huge commission on a multi-million dollar mortgage. Some of us convinced him he should take us out to dinner because we helped and he was a good sport and we (sales guy and 3 low wage earning women from support staff) went out to a local pub. The bank president was there, which was not unusual, he made the rounds of all the local places most nights after work."
"He came over to say hello and when he found out why we were there he got angry that he hadn't been invited and started yelling at us and banging his fists on the table, then he went back to his friends at the bar. We decided he had to be joking, there was no way he could be angry at us for that so we decided we'd be funny too. We asked the server if she would bring him the check, but don't really leave it with him and she thought it was funny too, so she did."
"He was not kidding. I've never seen a grown man have such a public tantrum in my life. He was screaming at us until we got up and left (and would not let us take the check back). I went to work the next morning and my boss (who was supposed to be with us but had something come up) was coming out of the president's office and this guy, who did not swear in front of women wanted to know WTF we did to make his boss so mad that he was trying to order my boss to fire the guy that got the commission."
"Later on, we figured it out. Because of that commission, the sales guy earned more money that year than the bank president."
Risheil
How Rude
"A woman standing up mid-flight and angrily, loudly demanding that they land and let her off the plane immediately, because she believed an air hostess had been rude. In her words, she refused to waste her money on an airline that employed rude people, and would not spend one moment longer on the plane. She began yelling very aggressively while the staff calmly tried to explain why they cannot land. Eventually she was restrained."
VulcanVisions
In Lake Worth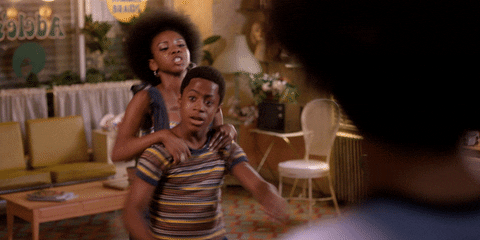 The Get Down Fighting GIF by NETFLIX
Giphy
"My GF (now wife) and I were in a French restaurant in Lake Worth, Florida having dinner. Out of nowhere, the old guy at the next table jumped up, grabbed a waiter by the lapels and yelled, 'I don't like your attitude!'"
"His chagrined wife told him he had the wrong waiter, and he let the guy go and stalked out of the restaurant. When he came back and sat down, his wife hauled off and punched him in the side of the head. The other couple they were dining with - along with everyone else in the restaurant - audibly gasped. They left soon after. Good times."
weird-oh
Some people should come with warning labels.
BK is safer...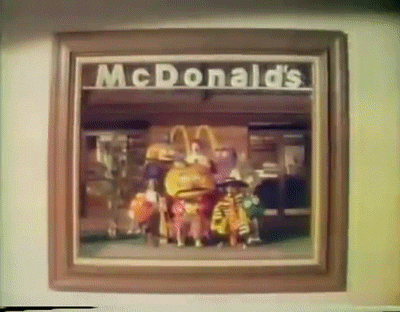 ronald mcdonald wink GIF
Giphy
"Worked security at a McDonalds. Some of the tantrums I've seen from grown a** people at 3am is AMAZING. Usually just hard not to laugh at them and make it worse."
"My favorite was the guy who couldn't use the toilet so he threw is food on the floor and stormed out. Then tried to come back in but wasn't allowed but he thought he deserved a refund for the food HE threw."
"An hour he stood outside and shouted."
jow97
The Freak Out
"Worked Security for a number of years. Saw adult tantrums on a near daily basis. One that sticks out was a dude who crossed rope barriers and a bunch of signs to a staging area that was clearly marked as off limits to the general public. He started munching on some snacks that had been set up for others."
"After simply asking him to leave the area... because he wasn't supposed to be there... dude freaked. He began screaming that he had a problem with authority, and that I had no idea who his daddy was, but my job was toast, and so on and so forth. Anywho, after far too long, he found himself under arrest for trespassing."
CMG30
Mood Kill
"We were all 18 so technically adults. Anyway, this girl I knew in college was the typical spoiled rich girl. It was early into freshman year at the dorms and I was part of her friend group but we really didn't know her long enough or well enough at that point."
"It was her birthday and she wanted all of her friends to go out to dinner at a nice restaurant to celebrate with her, but none of us had cars because we all lived on campus."
"The group was too big to get Ubers for everyone, so someone suggested we just take the bus to the restaurant. She was freaking out because she had never taken the PUBLIC BUS anywhere, but we all got on and it was a short 10 min ride to the restaurant."
"We're all sitting at the table and enjoying ourselves and suddenly this bi*ch breaks down at the table and SOBS because she's so disgusted and ashamed that she had to take the bus to her own birthday party, like it was something only poor people do."
"I just couldn't wrap my head around how privileged she was. Totally killed the mood."
hobbitybobbit
ER
"Worked security at a hospital and had stuff like this in the ER. Biggest I remember is we had a guy who had a family member in the ER after an accident and he was told he had to wait in the waiting room because the patient wasn't at the hospital yet because they were being brought in by ambulance and he had beat them to the hospital."
"He decided that he didn't like how long it was taking and managed to run back into the emergency room and was running around yelling at us and the other staff. Luckily he didn't get far and we had a police officer at the hospital who was able to arrest him. Felt bad for the guy he was obviously upset."
Mangobunny98
Roll Around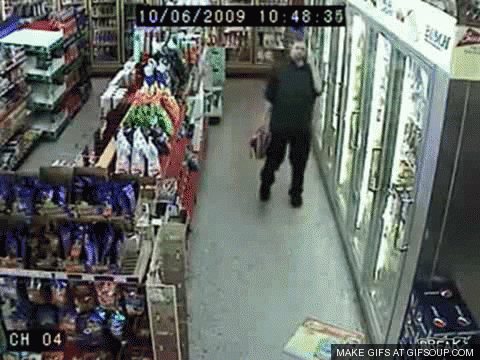 Drunk Falling GIF
Giphy
"Had a drunk obese dude refuse to accept that it was time for him to go home. He rolled himself under the craps table and kept trying to punch our ankles."
"We kept him penned in and called the cops. Trespassed him off property for a year."
evilsir
Wow. Adults are a disaster. Goodness...
Do you have any tantrums to add to the list? Let us know in the comment below.
Keep reading...
Show less
This might not surprise you much but you should never trust the glass in hotel rooms.
A relative of mine refuses to use glasses and would rather drink out of cups she brings with her. She said it was because hotel cleaning staff are so stretched for time that they will clean the glasses with the same rags they'd use to clean the bathrooms.
When she said that, it put me off using glasses put out in hotel rooms ever again.
But that's not the only horror story from the land of hotels, five star or otherwise.
People shared their stories with us after Redditor catstevenseagal asked the online community:
"People who work at 5-star hotels: what type of s**t goes on that management doesn't want people to know?"
"Every single hotel..."
"Bedbugs. Every single hotel from run-down motels to 5-star resorts has dealt with bedbugs."
Soulilkeether
My worst nightmare. I dealt with them once and never, ever want to deal with them again.
"Our concierge..."
"Our concierge was Les Clefs D'or, had all the connections, this dude could get you into the French Laundry same day. He would often greet guests with sangria and sprigs of mint from his garden. Sometimes he had lemon slices from his tree too! He loved to tell guests all about his garden and they ate it up.
Yeah, that's all BS. Mint, lemon, and any other garnish we got from the local grocery store. The sangria? Cheapest boxed stuff we could find. But he sold the story like no other. At the end of the day, it worked."
Duwinayo
It's all about the image.
Guests at these fancy hotels might need to think twice about what they're paying for.
"Some were greeted..."
"We weren't allowed to greet celebrities by name since they wanted to be anonymous, so we would use their alias that day. Some were greeted by sex workers who were always super nice to everyone. A regular would rent out a room for a day, once a month, and make 30-40k that day from clients. Celebrities, business guys, you name it. Crazy."
Mubly
You've got to respect the hustle.
"I worked at one of the premier hotels at a ski resort in the country; top 10. Met celebrities, royalty, politicians, athletes."
"Hockey players are the nicest athletes by a wide margin. Royalty is great or more likely, awful. A-list celebrities want to be left alone or treated as just another person. Politicians are bigger aholes when they're with their families. Saw lots of sex, drugs, underage drinking, sex workers, the usual."
pdx4nhl
Duly noted. I will only hang out with hockey players from now on.
"In some places..."
"Dead people. In some places, there's a reasonable chance somebody has died in your bed. Obviously, it varies with the type of hotel and its clientele, but in some places you get deaths weekly (not that the hotel is unsafe but you have unfit old people over-exerting themselves). One place I worked maybe 40% of the beds had been died in."
KaneMomoa
I suppose this shouldn't come as a surprise. People die anywhere and everywhere all the time. Hotels are no different.
"What goes on..."
"What goes on in the room next to you. This week we had to evict and arrest a couple for causing over $15K in damages to a room. This was done quietly late at night and the nearby rooms never found out."
counterslave
When done correctly... no one will ever know.
These businesses have a reputation to uphold. They're not about to let something like that come out and make the news.
"NEVER EVER EVER..."
"NEVER EVER EVER (I REPEAT!!) USE A CHOCOLATE FOUNTAIN FROM A HOTEL OR BANQUET HALL!!!"
UnusualForm3237
Okay, okay! I believe you! I'm not going to do it!
Nor would I...
"Middle eastern royalty..."
"Middle eastern royalty ships in multiple Ferraris and Lamborghinis to the hotel from their home country to drive for the week; caught drag racing later that night by the cops in the neighborhoods of Beverly Hills."
candybarkiller
Middle eastern royalty is truly a different specimen altogether.
"A lot of lonely people..."
"A lot of lonely people going on vacation to end their life. Happens a lot but is never mentioned on the news."
Cool-Lemon-662
In quite a few states, there is an actual law for this. They must check.
"Worked at the high end restaurant at a ski resort that hosts a famous film festival. Lots of sex in the walk in coolers, but never the people you'd want to walk in on."
[deleted]
Oh dear.
Not that you'd join... that would be quite unprofessional.
Ask any of the hotel staff to share some stories with you the next time you stay somewhere. What they tell you might surprise you... or disturb you.
Have stories of your own? Feel free to share them with us in the comments below!
If you or someone you know is struggling, you can contact the National Suicide Prevention Lifeline at 1-800-273-TALK (8255).
To find help outside the United States, the International Association for Suicide Prevention has resources available at https://www.iasp.info/resources/Crisis_Centres/
Keep reading...
Show less
Some people truly think the world revolves around them, which is why it's so satisfying to see them get what they want.
Consider: When was the last time you saw someone in public freak out in a store and demand to speak to the manager? Did the manager acquiese? Or did they stand up for their employees?
We're used to hearing about employees getting the short end of the stick, of course. But the moments when things go the other way—and a terrible nuisance finds themselves unable to get what they want—is truly a sight to behold.
In short: Saying "no" or putting people in their place is the ultimate power move.
People shared their stories with us after Redditor sormatodor asked the online community,
"What was the best 'you have no power here' moment you have ever seen?"
"The other evening..."
"This is a bit silly, but gave me a great feeling of satisfaction. Due to the bad economy and poor money management, my parents have moved into the spare room of the house my husband and I bought a year ago. Things are mostly smooth, tho I'm not the closest to them for several reasons I won't go into here."
"The other evening I was out gardening (because it's hot during the day and we have the luck of having a streetlight right next to our front yard, keeping it pretty well illuminated even after sundown, I mostly garden at night), and I thought I had gotten the hose twisted, as it kept getting stuck."
"This went on for a bit, when I realized that it wasn't stuck, but being pulled. I looked into the dim area just past the illumination of the street light and spied my father, crouched over and tugging the hose. Well I did the only reasonable thing to do, and I sprayed him. He yelled and ran inside with me chasing."
"Once he got inside he made a face and goes "You can't get me now! I'm inside!!" In that father-to-daughter-don't-you-make-a-mess tone of voice."
"I readied my hose, looked him in the eye and said, "It's my house." And just let loose with the hose. He was soaked. Worth cleaning up the mess for that moment of true fear in his eyes."
pumpkinspicepiggy
This story definitely made our day better!
"I used to work..."
"I used to work for a super nasty manager when I worked at McDonalds. This guy was horrible to us. He was constantly bullying us, s*it talking us TO CUSTOMERS, and doing everything in his power to make us miserable. Well, so many people complained about him that he ended up getting fired."
"New manager was great. He was super chill and understanding with us all. A couple weeks after he took over, the old guy comes in and starts talking about how terrible the store looks, how our service is worse than ever, and how much this store needs him. The new manager looked at him and said "If you don't leave, then the cops are gonna make you.""
"When the guy didn't move, new awesome manager stuck to his guns and called the cops. The dude is no longer allowed on ANY McDonalds property in the city and has a restraining order against him."
ItsGandhiB*tch
Wow, that is definitely a power move. So much for that guy. How embarrassing.
"And walked out."
"The first time I had dinner at my parents house after I got my own apartment. My dad was giving me grief as usual. Finally, I stood up and said, " I don't live here anymore. I don't have to put up with you this way any longer. I'm going home."
"And walked out."
"Most liberating moment of my life."
[deleted]
We're proud of you! Well done. Set those boundaries!
"Anticipating his next move..."
"I worked in management at a theatre for a while. If the concession counter was slammed and I was able, I'd leave my post and help them sling popcorn."
"One night while helping out, a particularly belligerent man started cussing out a 16 year old girl on a cash register for being too slow, even suggesting she quit since she clearly couldn't handle pushing buttons or scooping popcorn."
"It was pretty disgusting and I felt so bad for the girl, I stepped in and told the guy that our employees have the right to refuse service to customers who harass them as part of our anti-harassment/discrimination policy, empathized that the lines were longer than usual, and suggested he should apologize and move on. He was PISSED."
"Left half his order on the counter and started fuming off."
"Anticipating his next move, I went back to my original post that night - as manager of the customer service kiosk. Oh boy, the look on his face when he saw me. (Didn't want a refund of his tickets though so I assume he watched the movie, without popcorn)."
dendriticbranch
Sounds like you were a good girl. That teenage girl definitely appreciated you for sticking up for her!
"When an unhappy client..."
"When an unhappy client threatens to go hire a better lawyer. They don't seem to get that this isn't a threat when they aren't paying me..."
cthulhus_tax_return
Okay, there's the door. At the end of the day, you have a choice: Money or peace of mind? Your peace of mind will thank you every time.
"I told my ex..."
"I told my ex I was getting remarried. He told me he was going to stop me and put a lein on my house (which I bought with my money six years after the divorce). My son would come home from visitations telling me how his dad was going to stop the wedding and I'd have to pay him all of this money, la di da."
"Get to court. His attorney goes blah blah blah for what felt like forever. My lawyer (yes, I had to freaking get one) stands up and simply hands the judge the divorce papers showing the disbursement of funds and how my ex isn't owed anything."
"Judge looks at ex's lawyer and basically asks, "did you even ask for this document before filing?" and dismisses the case."
bibd
Did you get court costs? Any solution for his attempt at alienating your son? Hope it's better now.
"So my biological grandmother..."
"Not me, but a story my dad used to tell me all the time."
"So my biological grandmother was very emotionally abusive. She was very controlling and tried to keep people within her sphere of influence. There's a reason why my grandfather divorced her."
"In high school my dad had a job washing airplanes at an airport in our area, which he absolutely loved (he's a huge fan of aircraft in general). He had classes until roughly 10 am and then he'd be off to work until around 10 pm (it was what he loved, he didn't mind long hours being around aircraft all day)."
"But one day he came home a little too late for his mom's liking. She said she'd take his keys to his motorcycle and that he'd lost privileges to it."
"The fact of the matter is that he bought the motorcycle himself and he needed it to get to school as well as work. He laughed in her face and she didn't do anything. She couldn't do anything."
ITriedMyBestMan
Your dad sounds like the cool loner from an '80s high school movie.
"When I got back..."
"I work for a trampoline park franchise. We opened a sister location that I ran for about a year and a half before moving back to take over the old location."
"When I got back, a lot needed fixing but in particular there were 2 teenage employees that had been fired/suspended on numerous occasions. They were generally lazy, rude jackasses that shouldn't have been hired in the first place. Problem was, they both had aggressive helicopter moms that intimidated the manager into rescinding any punishments."
"Once I came back, I took stock of our employees and had a long talk with the entire leadership team. I learned which employees caused which problems, who was unreliable, who had a regular habit of skipping shifts, texting on shift, etc. I fired about a half dozen that first week, including those two I mentioned."
"That night, both moms called my personal cell to scream at me (our numbers are listed in the online scheduling tool so employees can find shift covers more easily). They demanded to know why I fired them, threatened to sue, have me arrested, accused me of discrimination (against their white middle-class sons), etc."
"I simply asked, "Is your son over 18? Yes? So you're demanding I illegally release personal information regarding a former adult employee? Bye.""
ThatVoiceDude
That's the way to do it!
The nerve of some people... especially parents who think their kids should bear no responsibility for their own actions.
There's something really satisfying about telling people like this off. If you've ever worked in customer service of any kind—especially in retail or in restaurants—then you know how satisfying it can be to tell the worst people "no."
Have some stories of your own? Feel free to tell us more in the comments below!
Keep reading...
Show less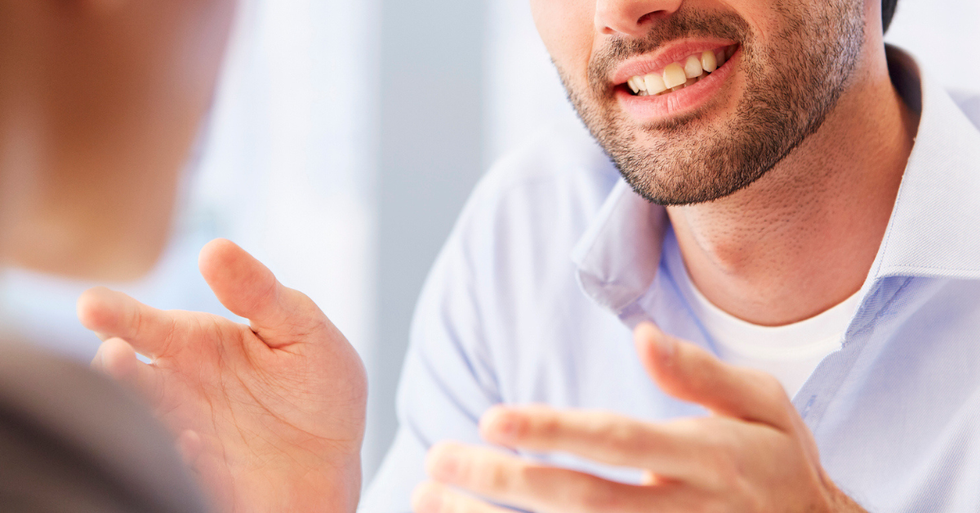 Rejection can be difficult to deal with on the best of days. While it hurts to be told No, the way we deal with that reality can make all the difference. What do you do though when you try and let someone down gently and the reaction they give is less than ideal? That was […]
More