It's okay if you don't understand something about another culture. That's fine, just ask. Be polite, keep an open mind, and be willing to learn. Someone from that culture will be more than happy to explain it to you.
What you shouldn't do is assume something you saw in a forty-year old cartoon is indicative of an entire race of people. It's always good to try and learn new things, so start with these culture shocks that people already woke up to.

Reddit user, yahyahashash, wanted to know what you now know when they asked:
"What is something you discovered about a different culture or religion that completely blew your mind?"
Language, arguably, might be the single greatest defining trait of a culture. Speak Spanish? Then you're from Spain.
Or Mexico.
Or Chile. Peru? Columbia?
Never mind.

Heard It From A Friend Who Heard It From A Friend
"In Turkish, there's a so-called "gossip tense." A specific kind of past tense that indicates that someone else told you this."
airbagpiper
"This is also true in Quechua (language spoken by natives in the Andes) and the Spanish spoken in the Andes also has a hearsay tense (wasn't that originally but bilinguals morphed it)."
mirrordogs
A Culture Made Up Of Hundreds Of Cultures
"India has more than 200 languages and dialects."
Hlodvigovich915
"India and China are both better understood not as analogous to European countries, but as what Europe as a whole would look like if they had a single government."
candygram4mongo
"In India 270* languages are identified by govt. as main languages. But there are more than 1600 dialects that r spoken in different communities. India is like a continent in itself."
shivasigma
Same, But Different
"Chinese languages: mandarin and Cantonese and other Chinese dialects are mutually unintelligible but the written language is exactly the same. Two Chinese people speaking different dialects would have no idea what each other is saying but they could communicate by writing"
babystay
"I learned this in Hong Kong from a friend who is from there and speaks Cantonese and English. He said his Mandarin is very poor but that's ok because he can still read everything he gets sent at work."
katiejim
What we worship, and how we celebrate, varies throughout the world, and you'll never find something so obviously demonstrating the differences in a culture than how we celebrate a birthday.
Also, temple fights.

A Birthday Tax
"Some cultures your friends treat you on your birthday and other cultures you treat your friends on your birthday. An example would be paying for a birthday dinner with friends."
theottozone
"Filipino culture says the latter. It gets annoying when people know it's your birthday and everyone you run into that day will ask for their "treat", even jokingly."
mufflednoise
"We Indonesians jokingly call it "pajak ultah" (Birthday taxes)"
Virghia
Say A Prayer. Start A Brawl.
"Temple culture in Taiwan:"
"The people who run the temples, and put on holiday performances for their respective gods, are a community of lost boys and society's rejects. They have an unsavory reputation, associated with petty crime and drug use. Each temple is basically a carnie street gang with a folk religion theme. They take your real money in exchange for fake money, which you are supposed to burn so your ancestors have money in the after life (insert mandatory inflation joke). Sometimes the temples have rivalries, and brawls break out between devotees during religious festivals and competitions."
"Folk religion is alive and well in Taiwan, but at the same time, people who take it seriously have a "trailer trash" image, so it's considered cringy to be too interested in it. Good upstanding citizens just burn incense, say a prayer to their ancestors, take pictures if it's a touristy temple, and leave."
Glitter-Pompeii
Party All Night, Rock n' Roll Every Day
"the Spanish eat dinner at like 10pm and party until like 4am and still have energy to go to work the next day. Idk where they get the reserve of energy to do that but it's wild"
adubsi
"Some of that comes from the fact that Spain is in the "wrong" time zone. They're in the Central European time zone, along with countries as far east as Poland (instead of countries like Portugal and the UK which have more comparable longitudes) so the sun sets super late for them. Though even compensating for that, their dinners are still pretty late."
tennisdrums
The world is big and different and beautiful. Be willing to learn more.
Born This Way
"There's a Micronesian island where all the inhabitants are color blind. They know when fruit is ripe by the smell. It just gave me a new understanding of how people see the world and the different pathways cultures take to solve the same problems."
Unleashtheducks
"There's a community in the Dominican Republic where 5 alpha reductase deficiency is (relatively) extremely common, to the point where it's just generally accepted that sometimes girls turn into boys at puberty."
candygram4mongo
Senses Of Scale Are Completely Off

"How much which country you grew up in fucks with your sense of scale."
"I was born and raised in Canada, lived here all my life. We're the second-largest country in the entire world by area, behind only Russia. When I went to visit some friends in Germany, we got talking about Canada and I mentioned how I went to university in a city that was "only" a four hour drive away from my childhood home. I commented that I liked it because it was far enough away to have some independence, but still close enough I could drop by and visit my family on holidays or breaks."
"This caused them to laugh uproariously, much to my confusion. One of them eventually explained that a four hour drive would take you more than halfway across the entire country of Germany and it was not what any of them would consider "close". These same people, by the way, had a church just outside of their town that was over 800 years old and no one thought that was particularly remarkable."
"That's when I learned the difference between European and North American cultures. A European thinks a 100 km trip is "far"; a North American thinks a 100 year old building is "old"."
darkknight109
The United States Is A Baby Country For Babies

"This is really true and funny, I experienced this the other way round."
"Coming from Sri Lanka where you can literally drive from coast to coast the same day to see sunrise and sunset and have time to rest in between, I was blown away by the distances in the US. I had never in my life had driven more than 300 miles at a stretch before that."
"On the other hand, I was chatting with a bunch of American friends one day and mentioned that I was surprised to find that the inclusion of chilli into Sri Lankan food - which is such an integral part of it - was rather a recent thing that happened around 1,600s after the Portuguese visited us back then. My friends thought it was hilarious I think 1,600s is "recent" given that the US didn't even exist at the time. But for us who have a 2,500+ year history it is rather recent."
whatissevenbysix
There's a lot more out there than could fit in the space above, so keep that mind and heart open and be willing to accept when you might have a blind spot about a people. It's okay. Growth is good.
Want to "know" more?
Sign up for the Knowable newsletter here.
Never miss another big, odd, funny, or heartbreaking moment again.
Keep reading...
Show less
Leaving your homeland, even for a quick little getaway can be quite a surprise.
There is a whole world out there.
And no country is quite like any other.
That's why it's fun to experience a new place.
Though it might leave many people surprised, especially Americans.
America has a radically different way of life than say, Europe.

And it's a blast to revel in.
Redditor jrusj wanted to hear about what Americans need to prepare for when leaving the homeland. They asked:
"Americans that visited Europe, what was the biggest shock for you?"
It is so easy to travel through different countries in Europe. I was astonished. Some countries are connected by minutes in travel. Not days. So breezy...
ANYWHERE!!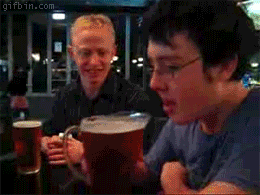 Happy Hour Drinking GIF
Giphy
"You can drink a beer anywhere, anytime. I mean I woke up in Berlin and bought a bottle of beer at a small breakfast stand in a park it was like 6am."
CregSantiago
Back in the Day
"History. I followed a tour of American tourists into the church in downtown. Question gets asked: Is this the oldest church in town? Heard reply:"
"(Chuckle) Oh no, the old church is on the North side of the river. This church was built in 1310."
"Just a different perspective on history."
diogenes_shadow
"100% true. And also, for me, was the SIZE of those cathedrals. The size of the huge stones they are built with, and the fact that they were built over a thousand years ago. Like… HOW!? How did they get those massive stones, get them here and then hoist them up 12 stories (or whatever) to place them there. It hurts my brain. Does not compute!"
Liznobbie
Wheels Up
"I'm Dutch, but I'll never forget my American girlfriend's reaction to seeing rows and rows of parked bicycles in front of the train station when she came to visit the Netherlands. 'Oh my God look at all those bikes!!'"
Jockelson
"I'm from Germany, so I used to a few hundreds bikes In front of big train stations. But at Amsterdam Central I thought: 'Oh my God, look at all those bikes!!!'"
Natural_Influence_21
Distance
"Finally, I can walk to a store."
MonsieurAppleSauce
"I lived in Rio de Janeiro and now in a small town in Pennsylvania. I like living in the city, I miss being able to walk 5 min to the small grocery store in my street if I wanted to make a recipe but didn't have the ingredients, and buying fresh bread from the bakery shop."
"I also like living in the residential area of my small town now, the house is nice, I have a backyard with trees and 'wild' animals, I can walk with my dog on the path between the houses' backyards without worrying about cars. Both ways of building a neighborhood has positives and negatives. Delivery services for groceries and fruits/vegetables help a lot nowadays but it can get expensive."
agiab19
Blind Faith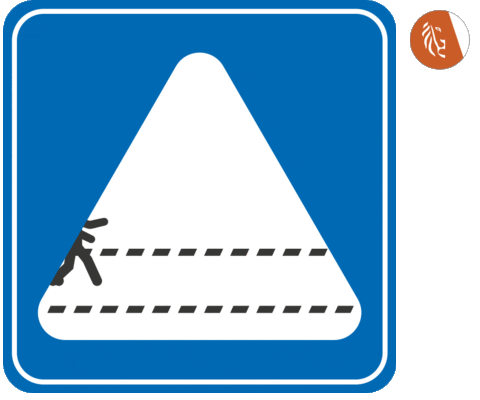 Party Pedestrian GIF by Wegen en Verkeer
Giphy
"The only thing that really surprised me was how much pedestrians trusted cars to not hit them."
MrGoalden
In London I was shocked and thrilled by that drinking thing. Anywhere. Just walk around the streets with wine.
Pardon Me?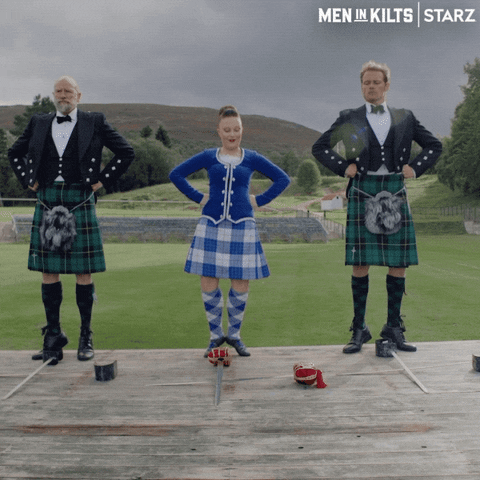 Sam Heughan Dancing GIF by Men in Kilts: A Roadtrip with Sam and Graham
Giphy
"I went to Scotland. Ran across some German tourist who asked us to translate what the scot was saying. We were all three speaking English. They just couldn't understand each other."
ARgirlinaFLworld
Infancy
"How young the U.S. truly is."
Strong_Ground_4410
"I went to one of the many Roman structures in England (I cant remember which one) and the tour guide said something like 'mind, the floors are a bit uneven. Cant be helped, they were lain 1950 years ago.'"
OwMyCandle
"Americans think 100 years is a long time, Europeans think 100 miles is a long way."
locks_are_paranoid
Urban Planning
"How old a lot of the cities are. People still living in buildings older than the U.S. Walking down some of the old streets feels like you're time traveling into a medieval fairytale."
Adventurous-Canary78
"It's crazy to think I live in a house older than the US (over 350 years old), and it's not like I'm living in a historical monument. Loads of the houses around here are that old, and it's not big or expensive. It's a regular mid-terrace."
onchristieroad
"The building I rented a flat in last time I was in London was built in 1731 according to the plaque next to the entrance. I'm a huge history nerd so my jimmies were tingling."
lilcaesarsuave
Size Matters
"When I ordered a small drink, it was actually small."
HutSutRawlson
"Sizes are definitely different. I remember going to a Domino's in NYC. Was surprised at the size difference in pizzas. Your small was our medium, your medium was our large and your large would be a 'where the hell did you get that giant pizza from' here."
domin8r
Happy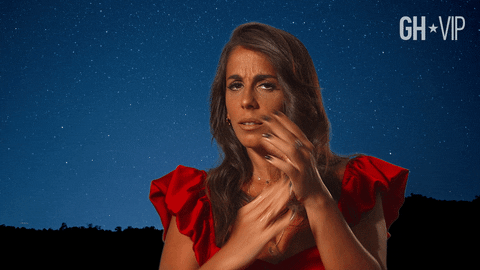 Dance Smile GIF by Mediaset España
Giphy
"First time in Spain… 22:30… Sun still out… parents sitting, drinking, relaxing while kids run up n down… felt so completely safe and comfortable."
mapplejax
We could really learn a thing or two about de-stressing from Spain. We need siestas.
Want to "know" more?
Sign up for the Knowable newsletter here.
Never miss another big, odd, funny or heartbreaking moment again.
Keep reading...
Show less
As someone who was born in the hustle and bustle of Manhattan but moved to Florida where everything is slow and gator-ish, this Reddit thread struck a chord.
If you're not ready for it, the culture shock between city life and country life can come at you faster than an angry bull—or a cab driver trying to make the light.
Reddit user Mission_Ambitious asked:
"Redditors that grew up/live in the city, what's something every country kid should know?"
So to prevent all you country folk from getting scammed, murdered, or experiencing the horrors of "the empty subway car"—here's a handy little list of things you should know if you're going to spend time in a big city.
Learn it. Love it. Live it.
DO NOT GO IN THE EMPTY CAR.
Want to "know" more?
Sign up for the Knowable newsletter here.

Never miss another big, odd, funny or heartbreaking moment again.
Keep reading...
Show less
As citizens of the U.S., we don't think twice about the overly generous food portions in restaurants or flinch when strangers want to engage with us with small talk when in public.

But the same behaviors and customs don't necessarily go over well over in other countries.
Food portions are significantly smaller in Japan, and the French typically prefer not wasting their breath in asking people what they think about the weather.
Curious to hear from the perspective of foreigners Redditor Miserablemermaid asked:

"Non-Americans of reddit, what was the biggest culture shock you experienced when you came to the US?"
People must think we're a gluttonous country.
Food, Glorious Food
"Food advertising EVERYWHERE."
– UnAccomplished_Pea26
"The portion sizes in restaurants are huge too."
– ErfdsSdfre
Endless Refills
"When we first arrived, and I walked up to a soda machine. We never had those, and I think I drank 10-15 refills of coke before my parents started yelling at me. UNLIMITED SODA ARE YOU KIDDING ME WTF."
– Lord_Disagree

Beverage Options
"The different kinds of flavors for beverages. I was overwhelmed by the sheer number of options."
"Just so you guys know,I enjoyed having multiple options, until I came to the US I had no idea I liked Blue Raspberry flavored soda and I found out that I liked to mix different kinds of sodas from the fountain and make a cocktail soda occasionally."
"Also, I like how you guys have a shit ton of flavors for your alcohol. I liked a lot of them but to be honest I didn't enjoy the whipped cream flavored stuff."
– howwouldiknow--
The general friendliness in our country is something to embrace.
Familiarity
"Everyone I met treated me like a long lost friend."
– Red_Ranger75
"Americans are as one Canadian Redditor once said 'collectively crazy, but individually the nicest people you'll ever meet.'"
– e2a0s1

Taking Initiative
"Yea, I also experienced this. I just loved it! it is not hard to get acquainted with people if they are so willing to take the first step with saying hi!. I am an introvert and a bit shy, so I helps a lot. Also people is kind on average."
– notastupid_question

Road Worker Assistance
"I was walking down the street and there were some road workers doing something a bit ahead. When I got near them, one of them approached me and super kindly asked me to cross to the other side, halted the traffic so I could cross and wished me a nice day as I went along."
"In my country they would've probably heckled at me for not crossing, and I would've told them to go f'k themselves for not signaling things properly as I walked in the middle of the street potentially getting hit by a car."
– madkeepz

There's apparently a size contest happening everyday in the U.S.
Go Big Or Go Home

"Everything being f'king huge. Literally. Road lanes, groceries, soda sizes. Especially distances: where i come from, 3 hours of driving are enough to cross half of the country, in the US it's just a small drive to go to see a relative or something."
– salderosan99
Everything Is Supersized
"The huge packaging units in the supermarket.. Everything just biiig."
–pillemille
Magic Of Costco

"I took a friend from France to Costco once. He just walked around saying 'wow' and touching everything."
"Edit: for those who don't know, Costco is a magical place that will plan your funeral (sell you a casket), put new tires on your car, give you an eye checkup, sell you 10 pounds of king crab, sell you a Hawaiian vacation package, or a 75 inch flatscreen, or a new bed, or a 100 pack of pens you didn't know you wanted. They also have the cheapest gas in all the land."
– IF'kTheDrummer
People discuss the in-your-face advertising in our country.
Too Many Commercials
"Commercials were particularly obnoxious."
– Grapezard
Can't Get Away From Them
"Yeah and they're EVERYWHERE. Like random objects are shouting at me to buy sh*t every waking moment of the day. US TV has at least double the advertising of UK TV I'm sure of it."
"It's got to have an impact on your sanity being bombarded with so many adverts."
– Heikold
Stop Yelling!
"As an American who recently drove through the south WHY THE F'K ARE THERE ADVERTISEMENTS ON THE GAS PUMPS AND WHY ARE THEY YELLING!? But really I just want to get my gas and maybe a donut at 7am I don't want to learn about the latest tik tok trend at 100db.
– aliendepict

Side Effects May Include Everything, Including Your Kitchen Sink
"Their commercials concerning health can be downright heartless."
– honeymochie

This is how Americans roll.
On The Road
"Turn right on red. Beautiful."
– klonricket
"Yeah this f'ked me up too! Had some aaaangry people behind me wondering why I wasn't moving!"
– D_Cakes_

Pearly Whites
"People really care about their teeth like whitening and straightening."
– WhitePhatA**
"I was talking to a friend about hair transplants. I said it would be nice to get since I'm balding but I don't want to pay that much for something cosmetic. She says, 'Have you thought about whitening your teeth?'"
"Well, I hadn't but ever since that comment I think about it all the time! Thanks, friend!"
– CaesarWrap

Different Interpretation
"British here, the first time I visited the US I was 11, I heard a mom scream at her daughter 'get your fanny over here' Fanny means vagina here 😂😂😂"
– After_Cheesecake3393

Rise And Shine
"How early everything starts. School, work. 6am wake ups. That was hard."
– helicoptercici

Despite the currently weird political climate, I do see how we are generally kind people here in the U.S. of A.
So it's mind-boggling to me how certain groups of people have not been treating others with enough kindness and compassion in these recent years.
I'm guessing we just lost our way and we have the capacity to eventually get back to a place where the foreigners' positive opinions about us can be validated.

Want to "know" more?
Sign up for the Knowable newsletter here.

Never miss another big, odd, funny or heartbreaking moment again.
Keep reading...
Show less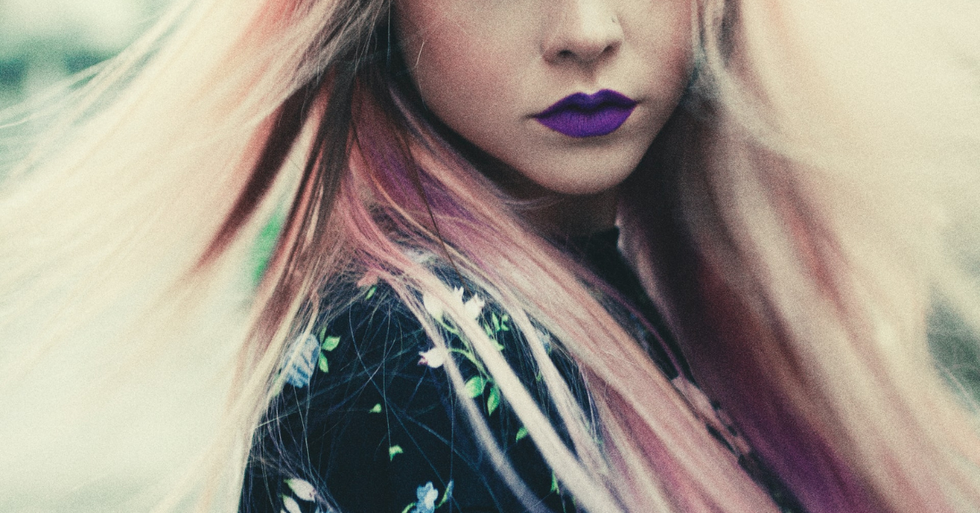 We talk a lot about the big cultural differences between the various countries of the world. Whether it's what side of the street we drive on, or the language we use or the proper way to greet a guest, as a global civilization we run into these culture shocks fairly often. What happens, though, when […]
More