Different cultures are fascinating and add color to our world.

While many cultures should be celebrated, there are some individuals who just can't help but reserve their opinions about those whose behavior and customs differ vastly from their own.
At the risk of coming off as offensive, some might even call these customs, "weird."

European culture got the spotlight when Redditor CoffeeBoy88 asked:

"What is something weird about Europe that Europeans don't realize is weird?"
Apparently, there's never a dull moment in European nations.
"German tourists are OBSESSED with mooses."
"/A swede."
– worldkeeponspinning

No Offense
"The UK has 30 accents per square mile. And if a large man calls you duck in Stoke … that's okay."
– InItsTeeth
Nighttime Exposure
"Norwegians don't close their curtains when it gets dark."
– judochop1
The Swarm
"The amount of mosquitos in Finland, Americans go crazy in Spring because of it."
– TheFargus

Redditors discuss what it's like traveling around Europe.
Come And Go As You Please
"How incredibly inconsequential it is to cross country borders. Cycled through France - Belgium - Netherlands and there is barely even a sign."
– sicknessandpurgatory
The Contrast
"You drive five hours in the US: you're basically still in the same place."
"You drive five hours in Europe: everyone's talking funny and the cheese is different."
– KaimeiJay
The Short Commute
"The first time I was in the UK my husband wanted to go to Wales and I looked at the train route from London and was like 'It's all the way on the other side of the country! We're only in the UK for a week. We don't have that kind of time!' And my husband was all, 'you know it's a 2.5 hour train ride, right?' I thought it would all day."
– KateDinNYC

Germans In Transport
"the absolute lack of air conditioning even at 40°, german transport gets sticky and stinky quite fast and nobody seems to care, many people even shut the windows to avoid the 'annoying breeze.'"
– ahorasimeaborregue

Maintaining distance was a thing long before pandemic measures recommended people to be socially distanced.
All About Respect
"Finnish people are silent, small talk doesn't exist. Their personal space larger than COVID-19 social distancing rules, and it's considered normal. Don't speak unless spoken to, and don't invade other people's personal space - it's seen as a sign of a respect."
"Those Finns, who haven't been to abroad or haven't met too many foreigners, don't often even recognize this behaviour being unusual in the global scale."
– RockNRollNBluesNJazz

The "Safety Coffee Cup"
"I'm from Finland and one European thing that all Finnish people hate is cheek kisses when greeting. Its mostly southern european thing but still. There is this saying in Finland that goes 'Everyone has their own safety coffee cup' meaning the closest distance someone should get to you should not be closer than your coffee cup when you're holding it."
– eelisonparas

Let Them Shop In Peace
"Weird at first but I appreciate and wish for it. It might be just a Germany thing but from what I've been told German Walmart failed because the North American style of customer service was very unliked. From the greeter at the door to clerks asking if you need help unprompted. German shoppers just want to shop and go home as undisturbed as possible."
– UnusualHospital9579

I remember being weirded out when I went to Paris and asked for some ice at a cafe.
The waiter served me coke by opening the room temperature can and poured some of the contents into an empty glass. With no ice.
When the server came back, he had with him a spoon with one ice cube on it. I thought it was stingy but it got worse.
He poured the rest of the coke over the ice on the spoon he was holding and then walked away with the ice and spoon.
I guess the coke was colder than when I had my first sip, so according to the server, it was viola: mission accomplished!

Do the French not like ice-cold beverages? Weird.

Want to "know" more?
Sign up for the Knowable newsletter here.

Never miss another big, odd, funny or heartbreaking moment again.
Keep reading...
Show less
It's okay if you don't understand something about another culture. That's fine, just ask. Be polite, keep an open mind, and be willing to learn. Someone from that culture will be more than happy to explain it to you.
What you shouldn't do is assume something you saw in a forty-year old cartoon is indicative of an entire race of people. It's always good to try and learn new things, so start with these culture shocks that people already woke up to.

Reddit user, yahyahashash, wanted to know what you now know when they asked:
"What is something you discovered about a different culture or religion that completely blew your mind?"
Language, arguably, might be the single greatest defining trait of a culture. Speak Spanish? Then you're from Spain.
Or Mexico.
Or Chile. Peru? Columbia?
Never mind.

Heard It From A Friend Who Heard It From A Friend
"In Turkish, there's a so-called "gossip tense." A specific kind of past tense that indicates that someone else told you this."
airbagpiper
"This is also true in Quechua (language spoken by natives in the Andes) and the Spanish spoken in the Andes also has a hearsay tense (wasn't that originally but bilinguals morphed it)."
mirrordogs
A Culture Made Up Of Hundreds Of Cultures
"India has more than 200 languages and dialects."
Hlodvigovich915
"India and China are both better understood not as analogous to European countries, but as what Europe as a whole would look like if they had a single government."
candygram4mongo
"In India 270* languages are identified by govt. as main languages. But there are more than 1600 dialects that r spoken in different communities. India is like a continent in itself."
shivasigma
Same, But Different
"Chinese languages: mandarin and Cantonese and other Chinese dialects are mutually unintelligible but the written language is exactly the same. Two Chinese people speaking different dialects would have no idea what each other is saying but they could communicate by writing"
babystay
"I learned this in Hong Kong from a friend who is from there and speaks Cantonese and English. He said his Mandarin is very poor but that's ok because he can still read everything he gets sent at work."
katiejim
What we worship, and how we celebrate, varies throughout the world, and you'll never find something so obviously demonstrating the differences in a culture than how we celebrate a birthday.
Also, temple fights.

A Birthday Tax
"Some cultures your friends treat you on your birthday and other cultures you treat your friends on your birthday. An example would be paying for a birthday dinner with friends."
theottozone
"Filipino culture says the latter. It gets annoying when people know it's your birthday and everyone you run into that day will ask for their "treat", even jokingly."
mufflednoise
"We Indonesians jokingly call it "pajak ultah" (Birthday taxes)"
Virghia
Say A Prayer. Start A Brawl.
"Temple culture in Taiwan:"
"The people who run the temples, and put on holiday performances for their respective gods, are a community of lost boys and society's rejects. They have an unsavory reputation, associated with petty crime and drug use. Each temple is basically a carnie street gang with a folk religion theme. They take your real money in exchange for fake money, which you are supposed to burn so your ancestors have money in the after life (insert mandatory inflation joke). Sometimes the temples have rivalries, and brawls break out between devotees during religious festivals and competitions."
"Folk religion is alive and well in Taiwan, but at the same time, people who take it seriously have a "trailer trash" image, so it's considered cringy to be too interested in it. Good upstanding citizens just burn incense, say a prayer to their ancestors, take pictures if it's a touristy temple, and leave."
Glitter-Pompeii
Party All Night, Rock n' Roll Every Day
"the Spanish eat dinner at like 10pm and party until like 4am and still have energy to go to work the next day. Idk where they get the reserve of energy to do that but it's wild"
adubsi
"Some of that comes from the fact that Spain is in the "wrong" time zone. They're in the Central European time zone, along with countries as far east as Poland (instead of countries like Portugal and the UK which have more comparable longitudes) so the sun sets super late for them. Though even compensating for that, their dinners are still pretty late."
tennisdrums
The world is big and different and beautiful. Be willing to learn more.
Born This Way
"There's a Micronesian island where all the inhabitants are color blind. They know when fruit is ripe by the smell. It just gave me a new understanding of how people see the world and the different pathways cultures take to solve the same problems."
Unleashtheducks
"There's a community in the Dominican Republic where 5 alpha reductase deficiency is (relatively) extremely common, to the point where it's just generally accepted that sometimes girls turn into boys at puberty."
candygram4mongo
Senses Of Scale Are Completely Off

"How much which country you grew up in fucks with your sense of scale."
"I was born and raised in Canada, lived here all my life. We're the second-largest country in the entire world by area, behind only Russia. When I went to visit some friends in Germany, we got talking about Canada and I mentioned how I went to university in a city that was "only" a four hour drive away from my childhood home. I commented that I liked it because it was far enough away to have some independence, but still close enough I could drop by and visit my family on holidays or breaks."
"This caused them to laugh uproariously, much to my confusion. One of them eventually explained that a four hour drive would take you more than halfway across the entire country of Germany and it was not what any of them would consider "close". These same people, by the way, had a church just outside of their town that was over 800 years old and no one thought that was particularly remarkable."
"That's when I learned the difference between European and North American cultures. A European thinks a 100 km trip is "far"; a North American thinks a 100 year old building is "old"."
darkknight109
The United States Is A Baby Country For Babies

"This is really true and funny, I experienced this the other way round."
"Coming from Sri Lanka where you can literally drive from coast to coast the same day to see sunrise and sunset and have time to rest in between, I was blown away by the distances in the US. I had never in my life had driven more than 300 miles at a stretch before that."
"On the other hand, I was chatting with a bunch of American friends one day and mentioned that I was surprised to find that the inclusion of chilli into Sri Lankan food - which is such an integral part of it - was rather a recent thing that happened around 1,600s after the Portuguese visited us back then. My friends thought it was hilarious I think 1,600s is "recent" given that the US didn't even exist at the time. But for us who have a 2,500+ year history it is rather recent."
whatissevenbysix
There's a lot more out there than could fit in the space above, so keep that mind and heart open and be willing to accept when you might have a blind spot about a people. It's okay. Growth is good.
Want to "know" more?
Sign up for the Knowable newsletter here.
Never miss another big, odd, funny, or heartbreaking moment again.
Keep reading...
Show less
As tourists, it's an eye-opening wonder to explore different countries and take in a part of their culture.

The experience reveals how different we are as much as how similar we are as people.
And then on the flip side, there are certain foreign customs that we, as Americans, are absolutely dumbfounded by.
Curious to hear about the impressions we have outside the U.S., Redditor vibrxncy_ asked:

"Americans of Reddit, what's something normal in Europe that you think is completely absurd in America?"
When in Rome, you may notice these examples.
Sexplicit Ad

"Once in Italy, I saw some phone sex ads on late night broadcast TV."
"You know how ours have a woman in a bathtub saying 'oooo, call me?'"
"Theirs had two nude women with a phone number at the bottom of the screen. I'm like...what do I need to call for exactly?"
– DocBullseye
Open Invitation
"Lack of window screens. Last time I was in Italy, I accidentally left my hotel room window open. That night I spent an hour killing mosquitoes in the room and still got 20+ bites."
– Trirefringent

Thirst Quencher
"It's a hot day in Rome. Need a refreshing drink? How about some lukewarm sparkling water."
– Gabe_Isko
Compared to other countries, America really is a baby when you think about.
Architectural Marvels
"Thousands years old buildings around you."
– 0ke_0
Spirits Alive
"Used to work at a pub that was built in the 12 or 1300s. Used to enjoy thinking how no matter how much the world outside the walls changed, people inside are laughing, arguing, joking, making friends and meeting lovers just as they would have the previous centuries."
"Didn't enjoy locking up on my own though, too many weird incidents. A few now when spoken of even give me an odd response of feeling like I'm going to vomit/goose bumps on my arms. Still don't know if I believe in ghosts but I definitely believe in something after that haha."
– I_Call_Everyone_Ron

Fascination Guaranteed
"In my city we have a medieval castle in the city centre, roman ruins in front of it, WWII a few metres apart.. seriously American friends, visit Europe and study European history, from ancient Greeks to Romans to the middle age until you arrive at modern days. You will get fascinated! :)"
– 0ke_0

Floating Structures
"Buildings whose foundations are in water. Hamburg, Venice, etc. I would be terrified."
– ByronLeftwich

European people and their customs can be baffling for most Americans.
Observe the following:

Multilingual
"The fact that Europeans can and need to speak multiple languages. I can drive for 20 hours and all that changes is accents."
– Valley828
No Free Pee
"Paying to use the bathroom in a shopping center."
– karaokechameleon

Normalized Nudity
"Public nudity. I remember the first time I experienced it in Germany. I was with my sisters at a local public swimming pool. Women just would stand up and openly change from their bathing suits into their clothes. Everything on display. Nobody batted an eye or payed any attention. They went about what they were doing."
– Great-Vacation8674
As You Doo
"I understand this one is more specific to Germany, but damn are those toilets with little poop shelves weird as hell."
– HalfHearted_Fanatic
"Instead of dropping into the water below, German toilets have a little shelf in the bowl where you sh*t on that goes into the toilet only when you flush. The purpose is to let you check your stool more easily for any worrying health signs before flushing it down."
"Advantage: No splash back ever."
"Disadvantage: The smell."
– Dejected-Angel
Baby Parking
"Leaving babies outside in their strollers unaccompanied."
– Greta_Roc
I'm always astounded by the lack of a tipping policy, not just in Europe, but everywhere else in the world.
It seem exclusive to the U.S. and is an obvious indication of an embarrassingly low minimum wage in service industry jobs.
Here's a solution, pay your workers well, and they will do their jobs more efficiently and with a smile.
Well, the smile part is debatable.

Want to "know" more?
Sign up for the Knowable newsletter here.

Never miss another big, odd, funny or heartbreaking moment again.
Keep reading...
Show less
There is so much overlap once you start reading the myths from different cultures and times. Myths were originally a way to explain life and nature around us.
How these stories traveled around the world is pretty fascinating. Each culture has their own take! I recently chose to delve into Greek mythology again and it's been a blast. The Greek gods are as capricious as the average human, which is probably the point.
People shared their thoughts after Redditor Basalt420 asked the online community,
"What country has the best mythology?"
"If you do enough research..."
"Celtic mythology around The Fae is a pretty interesting rabbit hole to go down. If you do enough research, you start to realize that a lot of ancient civilizations with no connection to one another have similar versions."
drbrdrbrdrbr
It's so interesting to me how many separate countries have stories of similar creatures. Obviously some stories just traveled from place to place, but some are totally separate and developed independently.
"As a small child..."
"Japan. They terrify the s*it out of you."
"As a small child (maybe 3-4), I lived in Japan. One day, the preschool teacher told us that these two demons were going to come down from the mountains to try and kidnap us and eat our belly buttons."
AccurateFroyo3769
Maybe that's why crime rates in Japan or so low. They instill the fear of mountain demons in you as a child.
"The Norse Gods..."
"The Norse gods have parallels in the other Germanic countries but the myths weren't preserved (sadly). 19th century folklorists did a lot of research on this. Also, Celtic and Slavic cultures have a similarly rich god/goddess/mythical creature cosmology."
"They share a common Indo-European heritage. The various different hunter gatherer tribes (eg, beaker culture) swept across Europe 8,000 years ago creating the tapestry we know today. I'm still reading up on this and studying it so my understanding is still a bit vague."
kai_wulf_dug
Norse myths are fascinating – it's very easy to fall down a rabbit hole reading about them.
"It's so good..."
"Greek mythology is absolutely the winner. It's so good that I think people aren't voting it just because it's so ingrained in us and we've seen it to death."
TheRavenSayeth
Greek mythology is undoubtedly unparalleled.
"If asked..."
"Egypt needs to be higher on the list. If asked, most people will recognize the names of a lot of Egyptian gods."
vskizzle
Egyptian mythology fascinated me as a child and has held a special place in my heart since.
"I had a book..."
"I had a book called The Rainbow Serpent about Aboriginal creation myths when I was a kid, and the stories have always stayed with me."
LeChiotChattetique
Dreamtime is the foundation of Aboriginal religion and culture. It dates back some 65,000 years.
"There's a great series..."
"There's a great series on Netflix called Cracow Monsters which is based around Slavic mythologies."
beccapenny
Glad you like it, but calling it great is... a stretch.
"Haven't they got..."
"Hindu mythology. Haven't they got mythology about gods flying over the world in flying machines, waging war and dropping nukes on each other? Amazing stuff."
sfxpaladin
Hindu mythology has some masterpiece anime level plot twists.
"I've been reading..."
"I've been reading into the mythologies of a few Native American tribes recently. While not my favorite, the Aztec mythos is so absurdly brutal that it's really worth checking out."
Hrparsely
You should check out South American mythology. Peru, Bolivia, Brazil and Colombia have some great stuff!
"I've extensively read..."
"I've extensively read Greek, Roman, and Egyptian mythology while I growing up. I've got to say Greek mythology has been my favorite. The origin stories to how callous (and not above changing fates on a whim) the gods/goddesses are is just such entertaining reading."
Platinumfish53
The Greek gods are the definition of petty and we love it.
Down the rabbit hole you go! Every culture has its own myths and you don't have to look too closely to come across a multitude of similarities.
Have some suggestions of your own? Feel free to tell us more in the comments below!
Want to "know" more?

Sign up for the Knowable newsletter here.
Never miss another big, odd, funny, or heartbreaking moment again.
Keep reading...
Show less
Leaving your homeland, even for a quick little getaway can be quite a surprise.
There is a whole world out there.
And no country is quite like any other.
That's why it's fun to experience a new place.
Though it might leave many people surprised, especially Americans.
America has a radically different way of life than say, Europe.

And it's a blast to revel in.
Redditor jrusj wanted to hear about what Americans need to prepare for when leaving the homeland. They asked:
"Americans that visited Europe, what was the biggest shock for you?"
It is so easy to travel through different countries in Europe. I was astonished. Some countries are connected by minutes in travel. Not days. So breezy...
ANYWHERE!!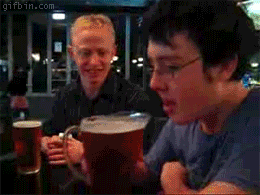 Happy Hour Drinking GIF
Giphy
"You can drink a beer anywhere, anytime. I mean I woke up in Berlin and bought a bottle of beer at a small breakfast stand in a park it was like 6am."
CregSantiago
Back in the Day
"History. I followed a tour of American tourists into the church in downtown. Question gets asked: Is this the oldest church in town? Heard reply:"
"(Chuckle) Oh no, the old church is on the North side of the river. This church was built in 1310."
"Just a different perspective on history."
diogenes_shadow
"100% true. And also, for me, was the SIZE of those cathedrals. The size of the huge stones they are built with, and the fact that they were built over a thousand years ago. Like… HOW!? How did they get those massive stones, get them here and then hoist them up 12 stories (or whatever) to place them there. It hurts my brain. Does not compute!"
Liznobbie
Wheels Up
"I'm Dutch, but I'll never forget my American girlfriend's reaction to seeing rows and rows of parked bicycles in front of the train station when she came to visit the Netherlands. 'Oh my God look at all those bikes!!'"
Jockelson
"I'm from Germany, so I used to a few hundreds bikes In front of big train stations. But at Amsterdam Central I thought: 'Oh my God, look at all those bikes!!!'"
Natural_Influence_21
Distance
"Finally, I can walk to a store."
MonsieurAppleSauce
"I lived in Rio de Janeiro and now in a small town in Pennsylvania. I like living in the city, I miss being able to walk 5 min to the small grocery store in my street if I wanted to make a recipe but didn't have the ingredients, and buying fresh bread from the bakery shop."
"I also like living in the residential area of my small town now, the house is nice, I have a backyard with trees and 'wild' animals, I can walk with my dog on the path between the houses' backyards without worrying about cars. Both ways of building a neighborhood has positives and negatives. Delivery services for groceries and fruits/vegetables help a lot nowadays but it can get expensive."
agiab19
Blind Faith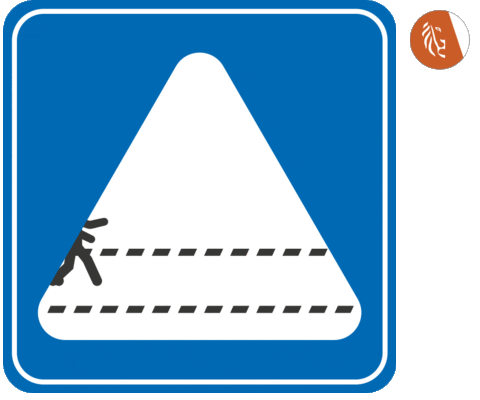 Party Pedestrian GIF by Wegen en Verkeer
Giphy
"The only thing that really surprised me was how much pedestrians trusted cars to not hit them."
MrGoalden
In London I was shocked and thrilled by that drinking thing. Anywhere. Just walk around the streets with wine.
Pardon Me?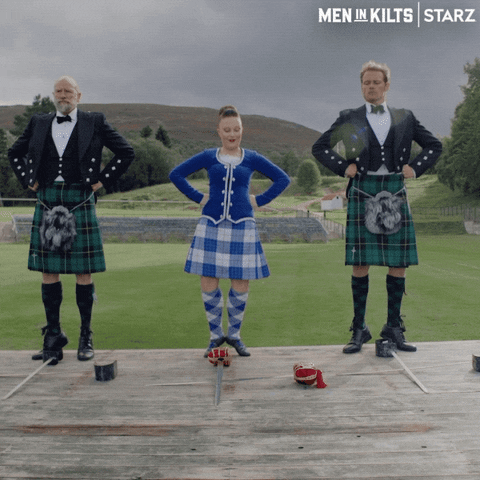 Sam Heughan Dancing GIF by Men in Kilts: A Roadtrip with Sam and Graham
Giphy
"I went to Scotland. Ran across some German tourist who asked us to translate what the scot was saying. We were all three speaking English. They just couldn't understand each other."
ARgirlinaFLworld
Infancy
"How young the U.S. truly is."
Strong_Ground_4410
"I went to one of the many Roman structures in England (I cant remember which one) and the tour guide said something like 'mind, the floors are a bit uneven. Cant be helped, they were lain 1950 years ago.'"
OwMyCandle
"Americans think 100 years is a long time, Europeans think 100 miles is a long way."
locks_are_paranoid
Urban Planning
"How old a lot of the cities are. People still living in buildings older than the U.S. Walking down some of the old streets feels like you're time traveling into a medieval fairytale."
Adventurous-Canary78
"It's crazy to think I live in a house older than the US (over 350 years old), and it's not like I'm living in a historical monument. Loads of the houses around here are that old, and it's not big or expensive. It's a regular mid-terrace."
onchristieroad
"The building I rented a flat in last time I was in London was built in 1731 according to the plaque next to the entrance. I'm a huge history nerd so my jimmies were tingling."
lilcaesarsuave
Size Matters
"When I ordered a small drink, it was actually small."
HutSutRawlson
"Sizes are definitely different. I remember going to a Domino's in NYC. Was surprised at the size difference in pizzas. Your small was our medium, your medium was our large and your large would be a 'where the hell did you get that giant pizza from' here."
domin8r
Happy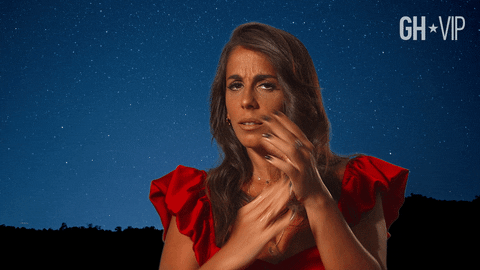 Dance Smile GIF by Mediaset España
Giphy
"First time in Spain… 22:30… Sun still out… parents sitting, drinking, relaxing while kids run up n down… felt so completely safe and comfortable."
mapplejax
We could really learn a thing or two about de-stressing from Spain. We need siestas.
Want to "know" more?
Sign up for the Knowable newsletter here.
Never miss another big, odd, funny or heartbreaking moment again.
Keep reading...
Show less