What's most unsettling about people who grow up in cults or strict and conservative religious groups is they are raised with a highly distorted view of the world.
Rather than being taught to have an open mind and heart, they are brainwashed into believing that there is a very firm right and wrong way to live.
Often including sexist, homophobic, racist and other blatantly discriminatory policies.
As a result, when people leave these societies, either being rescued or through their own bravery, they are often shocked to discover just how different the world is than they were led to believe.
Redditor Warrior_White was curious to hear about the most shocking discoveries people who escaped from cults and religious upbringings made when entering the real world, leading them to ask:

"Sheltered people raised by super religions/cults: what was something about the real world that shocked you when you learned about it?"
Comfort Levels Are OK.

"That it's actually healthy to have boundaries."- aphroditespearl
It's Ok To Be Yourself
"The greatest thing to me is what it felt like to be authentic."
'When you grow up in a fundamentalist cult, your life is not your own."
"Everything is planned out for you, every worldview is shaped by your religion."
"Leaving that all behind and being my own, genuine person was the best and least expected blessings of leaving the Mormon cult."
"Yes, sex and drugs (esp psychedelics) were amazing too, but I love being my own person so much."- Bojikthe8th
"Normal People"
"How normal people aren't thinking about you/judging you all the time, and even if they are- you can't do anything about it anyway, some will judge no matter what you do."
"We (women, anyway) were raised to obsess over what we are wearing, how modest it is, and will it make men stumble?"
"My breasts are too small for one man but too large for all men, despite being what God gave me."
"My body is both too thin to bear children but somehow also too fat, and proof that I am a glutton."
"We were taught how to modulate our voices into a soft pleasant pitch, how to serve God with every breath, and how we're living literally every single moment on a precarious cliff of falling into sin."
'The moment I realized that my hair color, my clothes, my makeup was more an expression of myself than a reflection of other's desires was the moment I finally let go."
"I don't dress for men, I don't dress for women- I dress for myself."- Q_Fandango
The World Is More Wholesome Than Expected
"Where is all the sex and drugs?!"
"I was promised wanton lascivious f**king in the streets."- FairUnion275
Words, Words, Words...
"Nothing as major as here but my wife's family is extremely religious, her grandfather was even a cult leader a few books written about him."
"Can't get into details for sake of privacy, but it stands out to me and it blows my mind how ignorant her whole family is."
"And I don't mean to sound like a jerk, but ignorance in the way of the most basic social cues and interactions and even words in conversation."
"I'll be talking to her aunts and uncles in their sixties and they'll have so many things they've never heard of it blows my mind."
'She has two aunts who actually took classes to learn how to have normal conversations because they were so odd."
"It's weird."
"Even my wife is still learning and growing vocabulary and she's 39."- Dorkknight112183
People Actually Can Be Compassionate, Equitable And Kind
"Didn't realize that Christianity wasn't the 'default' for adults."
"Didn't realize it's not normal to treat your family like garbage while being a super nice charismatic human to everyone else."
"More of a narcissistic thing but since I was so sheltered and they were so strict and obsessed with being in control, I had no idea."
"Didn't know that not everyone has an ulterior motive when speaking to you."
"Was raised with the girls inside doing women chores and the boys outside helping with man chores."
"Grew up and realized some men actually cook and clean as well... what a shocker."- free-the-krug
The World Is A Safer Place Than You Think

"Not raised religious, but raised by an incredibly sheltering parent."
"Turns out I *won't* be mugged and murdered for simply existing in a city setting without a male escort."- TheRedMaiden
In All Seriousness, It Has Many Health Benefits
"That I'm not gonna go to hell for jerking it and it's completely normal to feel the urge to self pleasure and release on your own terms."- Nuck_7
Not Always Beholden To Others
"How people can just... Make decisions."
"You don't need to jump through hoops, meditate all night, read the bible, and pray, just because you want to buy a certain dress."
"You can just.. Buy it."
"You can make that decision."
"I can make that decision."
"Freedom was extremely surreal at first."
"It still sort of is."- celaeya
Absolutely Everything

"For me, it was a complete culture shock."
"People could do anything ."
"Women could treat men as equals, not always defer to them."
'People treat other people with more respect-- adults are treated like adults."
"People could talk about sex and bodily functions like periods without being ashamed."
"People weren't afraid of living their lives in a way that made them happy."
"In the first few months of being out of my parents' home, I learned so many new words and things I didn't know existed."
"I watched a lot of movies that would have been considered wickedly sinful in my former home."
"I had to relearn how to talk and act with people."
"Outside of the church, people do everything different, and the people you can and can't trust are different."
"I felt like I had the IQ of a normal 8 year old in the real world."- Fearless-Complaint16
Life Doesn't Need To Be Lived In Fear
"'End is nigh!''."
"Oh I'm waiting!"
"'Christo Viene'."
"'I wish he would'."
"'You've been left behind' … yep."
"To suffer like the rest of us."
"Grew up in a rapture-centric evangelical household."
"Parts of it were loads of fun, some just straight up trauma porn."
"Y2K was a hoot in my house, we definitely believed it could all end, given all of the televangelists hopping on the doom train."
"The part that shocked me the most, or affected me the most is that you don't realize until you are older that you really did believe the world would end, well, soon-ish."
"The idea of getting old, worrying about retirement, whether my aspirations would materialize, most of those things seemed more far fetched than the apocalypse did."- rotissrev
Privacy Is A Right, Not A Privilege
"The complete and total lack of privacy in the church vs actually having privacy."
"Besides being roomed with all my siblings and cousin."
"Daily body inspections, spankings, potty time."
"Also being treated like a toddler pretty much 24/7.'
"God forbid we did something without permission.'
"We didn't address adults as sir or ma'am, calling our parents Mommy and Daddy into our teenage years, having a bedtime, knowing how to do chores but not really knowing why."
"Getting to the real world."
"I knew how wash clothes."
"I didn't know why I was washing clothes."
"I knew how to wash dishes, I didn't know why I was."
"If I wasn't told to do something I would just stand there hopeless."- lighthousek
No matter one's upbringing, the world can be a terrifying place.
Particularly when you set out to face it on your own for the first time.
But the only way to stop being afraid of the world is by exploring all the things it has to offer.
This includes many wonderful things, which should never be hidden by walls and boundaries from anyone.
Whether it's being part of a congregation or an academic sports team, communities are important because they allow people to have a sense of purpose and belonging.
While some may prefer having their own space, eventually, they'll want to have some sort of interaction with others.
But when there isn't a group representing like-minded people, those feeling dejected and isolated find each other to form their own communities.
However, there are some groups that are comprised of bitter individuals and engage in activities with nefarious intentions under the guise of fellowship.
Curious to hear what these groups might be that are hidden in the shadows or out in plain sight, Redditor playerhamdan asked:

"What are the most horrible cults that existed or exist?"
These are some of the most violent cults known in history.
"The Ant Hill Kids was pretty brutal."
– 123throwawaybanana

Ignorance Is Bliss
"I came here to say just that and I'm not surprised by the amount of people who haven't heard of them. When it comes to cults and serial killers, the worst of the worst fly under the radar because people don't like talking about them."
– Banananabees

Civilian Attackers

"The Rajneeshi cult from Oregon. Responsible for the biggest bio-terrorism attack by a cult (infected 751 with Food Poisoning/Salmonella in the Dalles). I worked with a guy who did wildland firefighting and he remembers working next to them and they had armed patrols on the perimeters. Only good thing is that their central building is now the YoungLife building in Antelope."
– AryLeventhal

Religion gets a bad name.
Too Close To Home
"From personal experience, the church Universal and triumphant that my grandmother was a member of and tried to kidnap me and my brother and take us to their bomb shelters in Montana because the world was about to end."
– LordBaranof
The Mormon Church
"Recovering mormon here. Our FLDS cousins are just what the church looked like under Joseph Smith and Brigham Young. While it might look like cult-lite today, 19th century mormonism definitely belongs on the list."
– couldhietoGallifrey
Jehovah's Witness
"Jonestown was definitely horrific, but the Jehovah's Witnesses' death count is far higher. It is estimated that over 30,000 Jehovah's witnesses have died due to the enforcement of their odd dogmatic interpretation of Mosaic Law on Blood."
"EDIT: They have something called the Hospital Liason Committee; that's Job is literally to show up at hospitals and bully sick dying people into not taking Blood as a treatment. Jehovah's witnesses are not just instilled with fear of being destroyed at armageddon if they take blood but also they are disfellowshipped (shunned) from all their friends and family"
– Pseudodumb

Unholy
"Children of God is pretty brutal. Joaquin Phoenix was born into it."
– impotentpote

Scientology
"The Louis Theroux documentary on them was chilling. He focused on interviewing ex-members and it showed the extreme lengths that the church will go to in order to harass former members. They had people turn up at their houses at all hours, sent them mass amounts of junk mail and threatening letters, had people just standing around staring at them all day, trying to get them in trouble at work, trying to get them in trouble with the law, calling their relatives etc. Just relentless bullying of anyone who decided to leave."
"It's like an entire religion made up of insane jealous ex girlfriends."
– Wind_Yer_Neck_In

It's truly terrifying how an organization can easily influence you without being cognizant of it happening.

"Elan One is one of these."
"Back in the 80's, during the time of the Troubled Teen industries height, Elan opened up to the public as a private institution under the goal of helping young adults and teenagers with education and also maturing them."
"This was not the case at all."
"The college benefitted off of the money to help fund their luxuries while they also regularly put each student through mental abuse. If I remember correctly, there were these group circles they'd have them do and they would force one random kid to fight the one in the center, or sometimes just have the biggest and the smallest against each other."
"If a student had not done well, or had not been 'up to standard', they would be tormented in different ways. I remember seeing footage of some kids wearing 'D U N C E' cones on their heads, and one where they put a kid in a bunny suit and left him out to sit in the cold."
"Conditions were horrible according to those who survived the place and escaped. I believe one source stated that there was even a basement where some kids would be strung up and lashed for hours on end."
"If you to know a more detailed explanation, look up 'The Cult in a Boarding School' by Nexpo on YouTube."
– JustFrenchBryan

Conspiracy Theorists
"QAnon, if you take a look on r/QAnoncasualties you'll see how many lives it's torn apart. One day you're married to someone you love deeply and have a couple kids with them, and the next they've gone down this rabbit hole and you're getting a divorce and trying to protect your kids from your former spouse who won't stop talking about the end of the world, bloody uprisings, and other nasty things."
"Sometimes they even go so far as to try to poison themselves or their family with quack cures pushed by QAnon influencers"
– Straight_Ace

Grade school clicks can sometimes feel cultish.
I remember I was invited to a birthday party for one of the popular third graders in school, and I remember being thrilled at receiving an invitation after thinking they never liked me.
But my mom was wise to their ways after I was given a list of items to bring as presents to the birthday party and confirm ahead of time in order to secure my invite.
Mom didn't let me go to the ball, and for that, I'm grateful.
When something or someone looks too good to be true... they usually are.
Or when people are just too ride or die for something, you smell a problem.
Cults. They're everywhere. We've all probably been in one at one time or another without knowing.
I guess we're all just looking to belong, but at what cost?
That's a literal and figurative question.
RedditorSatoshi_4wanted to warn people about what to look for when following a group.
"What group doesn't look like a cult but is actually a cult?"
Columbia House. That was a Ponzi scheme and a cult. I got swept up a few times.
Mouse Issues
"I live in Orlando and Disney people are crazy."
yeyallik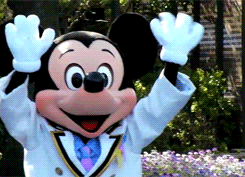 Mickey Mouse Disney GIF
Giphy
Nutrition Lies
"People selling herbal life."
chellie21
"From what I've seen people are opening up 'nutrition shops' and selling teas and smoothies with Herbalife in them, but don't actually advertise that it's Herbalife so someone who isn't familiar with it is easily fooled into buying an over priced, syrupy sweet, powder based drink."
SaltBox531
No Chants
"Under Armour's corporate culture creeps me out. Companies should not have an official chant. I would consider them cult-adjacent at the very least."
mehowdi
"I remember when I was 11 or 12, my mom was pretty broke and trying to go back to school for office admin to escape retail. She was a produce manager at a grocery store, and she had part-time co-op office work through the college. She got a third job at Walmart for evenings she wasn't doing co-op. She refused to participate in the weird chant thing and quit lol."
serafel
Juiced Up
"WorldVentures, Plexus, Amway. Those are ones people have tried to recruit me for. I think there was one a long time ago that promoted all sorts of health benefits of Xango juice. I distinctly remember some extended family members getting CASES of that juice for my family and I because they heard some BS about it potentially shrinking/eliminating brain tumors."
"Had to drink that nasty crap juice and all it did was give me heartburn, definitely did not shrink the (benign) brain tumors I have."
Garbage_Solid
NOPE
"We're not a cult. We're an organization that promotes love, and-"
BuffaloStranger97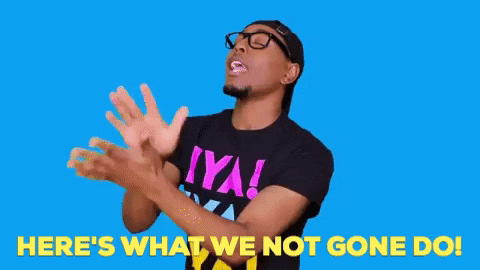 not today no GIF
Giphy
Save your love babble.
I'm good.
"The Great Way"
"For those who aren't already aware, Shen-Yun. They advertise this whole 'The Great Way' thing during their shows and some weird stuff about the creation of the universe. Thinly veiled as 'this is a story that is as old as Chinese culture' and it gave me the ick."
SylvrSpydr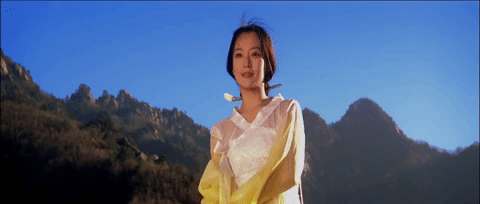 shen hua GIF
Giphy
Camper Crazy
"Summer camp. Not in a bad way, but we have idiosyncrasies to the songs we sing, the stories we tell, the traditions we follow. The small things that are basically rites of initiation, the mysterious doors that only the staff can go into, the separation from the real world."
"You've got the campers who grow up idolizing the counselors, then become those counselors when they grow up and do the same things in the same way, then come back as adults to run programs or drop off their kids or have staff reunions. Everyone has the same shirts and the same closets filled with years upon years of camp shirts."
"And it's really really hard to describe to someone who doesn't go to camp why XYZ is funny or why you always turn the tab on your soda can to the right before you drink it or why you *know someone is telling the truth because no one from camp would ever lie when they swear by a booga booga."
"And you meet someone who went to another camp... and it all sounds familiar, but off. Like they have done things that sound camp-ish, but not quite right. And you can't put your finger on why, but it's just...not. Hey, I loved summer camp. But no one I went there with would disagree that it is a cult."
FidusAchates86
Bad Sport
"Baseball moms."
lemonheadmeg
"Youth sports parents in general are psychos. I played youth sports, and basketball through juco. But I promised myself that I would never push my kids to play sports unless they showed enthusiastic interest. That's how little I want to do with youth sports parents."
urine-monkey
"Corporate training companies. Looking at you agile training. They get one person in a company trained and they take over the whole process and get everything agile and working better (even though no can actually prove it is better). But when it doesn't work as well as expected due to existing problems more people get training from the same company so they can better."
"Promising if you are more agile it will be better. People spend more time trying to agile than do the actual work. It could be repeated over and with different management philosophies but the result will be the same. There is nothing wrong with agile itself but trying to implement it without fixing other stuff it will always fail."
RobotIcHead
full grown middle aged men...
"Not even Boy Scouts, but those who were in Boy Scouts know the Order of the Arrow is the true cult. Honestly one of the weirder parts about it was that there were scout leaders, like full grown middle aged men, who were also joining it. So you sleep in a field next to some random adult dude and then do a day of a silent service project."

Available_Job1288
Get to the Point
"Salesforce. No, I don't want to build a community, go hiking or join a hundred online classes to learn the basics. Make a couple of well-explained, to-the-point training videos ffs."
fodivaay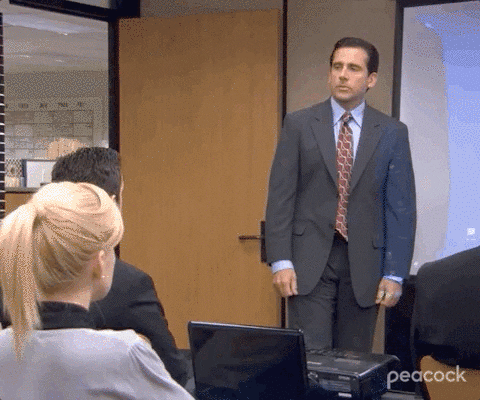 Season 4 Michael GIF by The Office
Giphy
I was once almost swept up in that kitchen knife selling craze. Thank God the video "training" was too long and I left.
Careful out there.
Want to "know" more?
Sign up for the Knowable newsletter here.
Never miss another big, odd, funny or heartbreaking moment again.
What gives cults a bad name?
For starters, a cult is usually described as a social group with an unusual or excessive devotion towards a certain religious or philosophical belief.

Remember "Heaven's Gate?" A group of 39 people participated in a ritualistic suicide in 1997 because they believed that by ending their life, they would board an extraterrestrial spacecraft to take them to "Heaven's Gate." Yeah, that constituted a cult.

So it stands to reason cults, in general, remain highly controversial.

Sometimes, however, the bizarre rituals and demands of an organization can feel like a cult, even though they are not.
Curious to explore this concept further, Redditor FlintTheDad asked
What's something that's not a cult, but feels like a cult?
Corporate Cult
Certain corporate cultures can be oddly suspicious.
What Is SalesForce?
"It's a customer relationship management platform, in the parlance. It's a database for logging, accessing, and connecting work information, e.g. a sales lead, the quote, the correspondence, the sales docs, the budget, the implementation team, etc., etc. Companies attempt to use it as a be-all end-all management tool and stretch it beyond its capabilities."
Cutting the BS
"Salesforce. No, I don't want to build a community, go hiking or join a hundred online classes to learn the basics. Make a couple of well-explained, to-the-point training videos ffs."
Cult-Adjacent
"Under Armour's corporate culture creeps me out. Companies should not have an official chant. I would consider them cult-adjacent at the very least."
Too Much Enthusiasm
"I agree, another one is Sunglass Hut. I was a sales manager for a year and a part time associate for a couple years prior while I was in school. At the first region meeting they 1. 'Strongly encouraged' aka forced you to donate to their charity... that they run... and make profit off of. 2. Made everyone wait in the lobby before letting us into the conference room, and the only way in was where the higher ups lined the doors cheering and screaming while music blasted and you had to high-five them all. (Of course this is pre-[the virus]). In general, they don't treat you like a human being, it's either act like a camp counsellor (enthusiasm levels) for minimum wage or you'd never climb the ladder. Spoiler alert, there is no ladder to climb. The whole company mentality is very cult-y."
Tech World
These Redditors thought tech culture in general bordered on the cult-y.
Be Popular
"If you are a tech worker - your job. Upper management puts in foosball tables, orders lunch and has off site things on weekends (which is a daycare nightmare for parents), and expects you to spend every waking minute thinking about your job and having a device ready to answer email at any time of the day or night. Then, they have quarterly layoffs where they sweep out the unpopular. Yet, they want your loyalty and insist you are family and blah blah 'cultural fit.'"
Graduate Magnets
"I've been at companies like this, and they suck. But also it's super easy to leave one company for another in tech, the skills are very transferrable and in demand. Those 'tech' companies, are really just some other business trying to attract tech talent by providing those amenities and taking advantage of recent grads."
"Most people I know out of school get a job like that, and leave for greener pastures shortly after. If they really cared about their employees they'd just fix what's wrong and listen to their employees."
Creepy Benefits
"I'm 27 and have worked some random jobs, a lot of places gave tried setting me up with women at work. And a lot of couples who've been there for a long time met there."
"It's creepy AF when your boss is forcing women to flirt with you, just so you stay at the job."
Financial Cult
Does it pay to be involved in these? These Redditors didn't think so.
Multi-Level Marketing Schemes
"Herbalife. In fact, most (if not all) MLM schemes."
"Some pyramid schemes are actually classified as financial cults by Cultwatch, so not far off!"
Pyramid Selling
"General knowledge is such that MLMs and pyramid schemes are very easy to identify and debunk, so they have to transform it into an ideology pretty quickly after you join."
"if you can convince your new innitiates that everyone else criticizing the Cause is against progressivism, and that you're actually fighting for a better solution to capitalism or whatever stupid sh*t, and that YOU are the TRUE core of the Cause, when people tell you the stupid cult you've joined is ridiculous, you will take it personally and it will re-enforce the us-versus-them isolationism that fuels cults."
"watching crypto currency NFTs go from a dumb meme made for trading racist drawings to an art auction platform that gets immediately debunked as a pyramid scheme exploiting tech-illiterate artists to 'we're revolutionizing art as a whole. we are a brand new system, a way for artists to be powerful and influential, we are changing the world, if you disagree with this you are LITERALLY a luddite that hates art, the world, and us' happened literally over the course of two weeks lol."
– No-Bewt

"Brooklyn Nine-Nine" Reference
"Nutriboom"
"Woah there brother. Your amino acid levels are looking dangerous lol."
"Ah yes! The power of financial freedom. Boom Boom!"
Homeowner's Associations
"Used to work in a gated community pool. Some were cool, but most were the most awful bunch of wealthy jerks. Never wanted to follow the rules or cooperate and their kids always acted like little punks. It also felt kind of incestuous as well because those people were occasionally sleeping with each other. Not in the pool. I would just hear the pool gossip."
Play At Your Own Risk
"The ticky-tac cul de sac built behind me has been trying to strong arm me into paying HOA dues ever since I put no trespassing signs facing them in my woods. The whole reason I did was due to their stupid kids playing in my woods, getting hurt, and then being blamed by them for having an unsafe yard. Dude, it's an acre of unimproved woods with sticks, stone walls, and 200+ years of random shit thrown in it. It's not a goddamn public park, so your lawsuit means nothing. I was here before your house was built - why would I want to join your HOA when one of the conditions is that you all have free access to my land? You can feel free to stop trying to complain about me to the city, because they know I don't care. How do you like the HAM antenna I just put up on the edge of my land? Oh, is that an eyesore, too? Good."
"Also, I have no idea where those noisy guinea hens came from. I think they wandered in from the other guys land that you've been trying to co opt so he gets rid of his pigs and turkeys. Yeah, that's it."
"Retired Fun Police"
"I moved from an over zealous HOA in Virginia four years ago because they were a nasty group of retired fun police. We recieved a notice that our yard had too high a % of crabgrass! They attempted to fine us $100 per month until it was rectified. We received said notice in November. My partner elegantly told them to stuff it. This was after five years of various infractions such as storing a garden hose under our lattice covered back porch, paint chipping off a railing, anti bird cages attached to outside vents, yard lantern either out or wrong color all with pictures showing how entitled they were to trespass when ever they needed more $ for their coffers. They notified my next door neighbor her mailbox post needed painting, it looked like everyone else's prior.. They're passive/aggressive way of pointing out a wayward residents was NOT putting an American flag on their mailboxes on patriotic holidays. LOL I recall seeing many in noncompliance!"
I once belonged to a performing group in which our director participated in an organization that claimed to improve people's lives as long as members participated in frequent group sessions and paid a high monthly tuition.
I was a kid, and while this well-being organization may have had positive intentions, the changing behavior of our director creeped us out. He was suddenly cold and not as enthusiastic as he once was with us in rehearsals, and we all blamed his cult for changing him.
When we raised a stink about it one time, the director decided to quit the organization.
I'm not sure if what he participated in was actually a cult, but my friends and I remain skeptical.

With the way things are going with our government these last few years it feels like we're living in a cult. Doesn't it? Now we have this Qanon craziness, and it's followers have infiltrated the House and not just in an insurrection. There are actual Qanon members of Congress. That does not bold well for the sanity of the nation. Cults have been around longer than the dawn of time. I think because everybody is looking for a tribe, no matter how detrimental they can be.
Redditor
u/HeyItsMeLeslie
wanted to hear how we can shine more light on groups that are dangerous to the world by asking...
What are some modern day cults that kinda fly under the radar?
Want to "know" more? Never miss another big, odd, funny, or heartbreaking moment again. Sign up for the Knowable newsletter here.