Reddit user winkeltwinkle asked: 'Straight men of Reddit who is the hottest man?'
Personal preferences aside, there are some people that are almost universally recognized as physically attractive.
It's common in society for most people to comment on another person's looks.
But heterosexual men are generally discouraged from remarking on other men's appeal.
That doesn't mean they don't have man crushes though!
Reddit user winkeltwinkle asked:
"Straight men of Reddit who is the hottest man?"
But would heterosexual men respond?
"Society: Most men are insecure about their sexuality."
"Reddit: Straight men of reddit, who is the hottest man?"
"Most Men: OH f*ck yes, here we go!"
~ Zetawilky
"Bless this site and bless these men."
~ Fluffy-kitten28
Respond they did, with enthusiasm.
Viggo Mortensen
"Aragorn, son of Arathorn."
~ CHIM_Jim
"Every man will momentarily hesitate when scheduling a haircut, because deep down he feels like if he let his hair grow just a little longer, he could look exactly like Aragorn."
~ CaptainOverthinker
"Funnily enough Legolas was my favourite as a kid."
"Now I'm grown up, I realise how humble and headstrong Aragorn is. He's my favourite."
~ Le_Jacob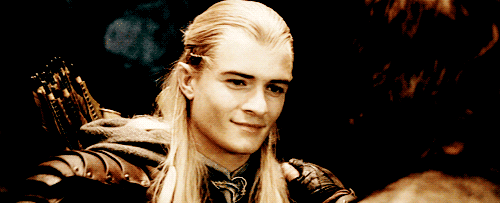 Giphy
Henry Cavill
"Henry Cavill. I'd gladly spend a day with him just talking about geek stuff."
~ Ockial
"Look I'm as straight as they come. Married with two kids and everything."
"But all I'm saying is if Henry Cavill wants to tie me down and whisper the specs to his new PC tower in his Geralt voice, who am I to say no?"
~ WaffleBlink
"Samehere, but he won't even need to tie me down."
"For him I'll switch teams willingly."
~ Centralredditfan
"I didn't say I would be tied down involuntarily."
~ WaffleBlink
"I usually couldn't tell you if some guy off the street is handsome or not. Like... am I the handsome one out of my group of friends or am I the ugly one? Somewhere in the middle? I have no clue."
"Henry Cavill, though, that dude is a 10. Even I can tell you that."
~ Ocksu2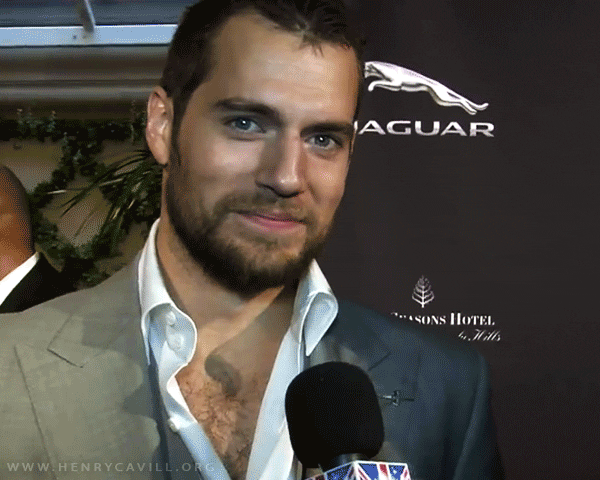 Giphy
Chris Evans
"I'm not gay, OK, I'm not. I like chicks."
"But if Chris Evans' Captain America needed to get off, like, to save the world from Hydra or something, and I was the only one around?
"Well I'm a patriot dammit! I'd let him [have sex with] me."
~ CheeseNBacon2
"Hell yeah brother, a true patriot you are."
~ daddydilly694-20
"I understood that reference."
~ imsorryisuck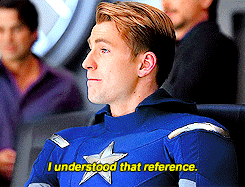 Giphy
Harrison Ford
"1980s Harrison Ford."
~ CurlSagan
"Specifically as Indiana Jones."
~ SuckItClarise
"Handsome face. Lean build. Shirt hanging open. Sweaty as f*ck. Littlebit of 'tude."
"Yes please."
~ Kalfu73
"Harrison Ford in Blade Runner is peak male form."
~ RubberRoads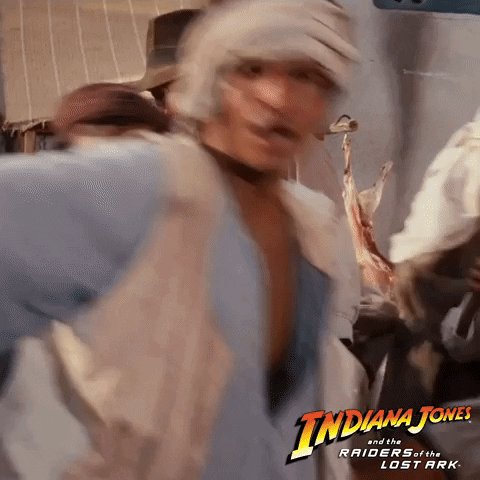 Giphy
Hugh Jackman
"I would totally go gay for Hugh Jackman."
"Good looking, great actor, great singer, great dancer and seems like an all around cool dude with a great sense of humor."
~ Krinks1
"This is the one! He is beautiful and talented, inside and out."
"Humble, honest, caring, down-to-earth, and shredded as all heck."
"I thought I didn't have a homosexual bone in my body, but that scene where he comes popping out of the tank as Wolverine … something awoke inside of me."
~ monkeymanlover

Giphy
Great Guys
"I love that so many of the gruff and tough characters are usually played by such kind and fun men.
"Say what you will about the Fast and Familyous movies, but Vin Diesel looks like he would be fun to hang out with. And Dwayne Johnson looks like he would be able to make you enjoy getting into a workout routine."
~ Fyrrys
"[Hugh Jackman is a] super nice guy as well."
"I met him a few years ago while helping a friend to move, who incidentally was a Broadway actor. Hugh was there as well lugging boxes with the rest of us."
~ fulthrottlejazzhands
Ryan Gosling
"I went to Barbie for Margot Robbie, I stayed for Ryan Gosling."
~ Leemur89
"My straight male fiancé says the same."
"As soon as the 'I am Kenough' sweater appeared, he leaned over to me and almost tearfully whispered- 'I really need that sweatshirt'."
~ janet-snake-hole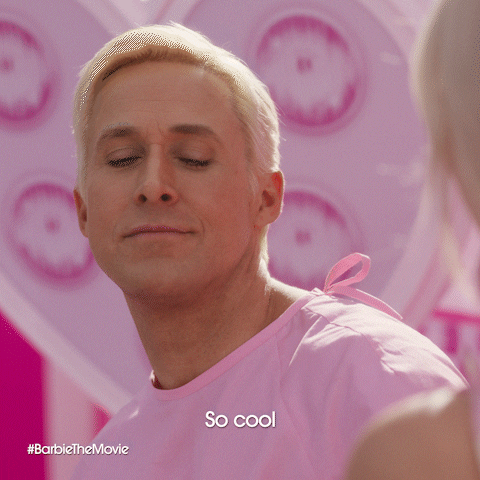 Giphy
Jensen Ackles
"Jensen Ackles"
~ Aggressive_Finding_7
"The only time I thought my wife was going to legit fight her bestie was a group road trip to his brewery west of Austin, and they were arguing over who got 'dibs' if they spotted Jensen."
"I finally told them I did."
~ ATXGOAT93
"I'm a straight man and I binge watched Supernatural and I think it was the only time I was actually emotional when the show ended, like I genuinely missed Dean for a minute there."
~ Im-a-cat-in-a-box
"Deep voice, tall, perfect face genetics, total dork. I'd love to see him in something with Cavill."
~ sendabussypic
"I keep forgetting he's tall, considering he spent 15 years standing next to his moose of a brother/costar."
~ bluegiant85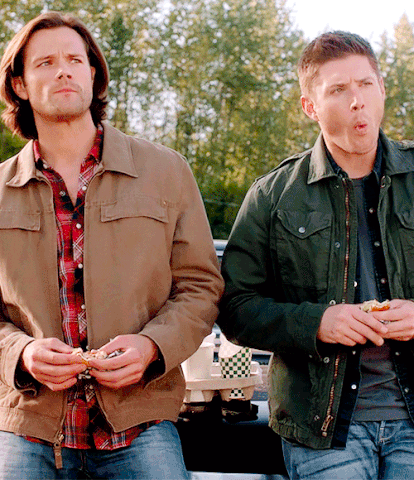 Giphy
Ewan McGregor
"Ewan McGregor. Surprised I haven't seen him mentioned."
"He looks good, has a Scottish accent, and seems genuinely nice and wholesome."
~ NuggetPilon
"My husband is straight but he would literally push me out of the way if it meant making eye contact with Ewan McGregor."
~ DoctorofFeelosophy
"I've had a man crush on Ewan McGregor since watching The Long Way Around."
"My wife understands I'd leave her for him if he asked me."
~ Calan_adan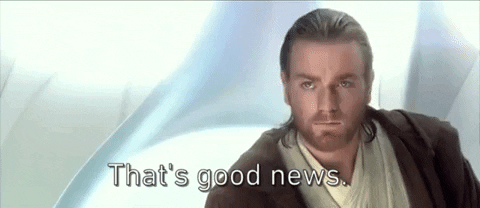 Giphy
Hollywood Legends
"Robert Redford in his younger years. The guy had an annoyingly winning smile that just reminded us all of what we'll never be."
~ bdbr
"Add Paul Newman to that list - the movies he did with Redford are gold. Great chemistry between those two."
~ TheTalentedMrTorres
"I know it doesn't need to be said, but a young Marlon Brando is probably the hottest actor of all time."
~ Reddit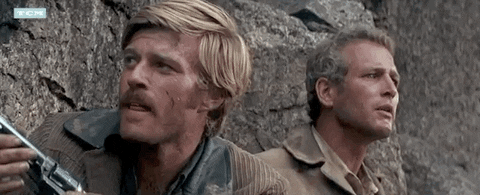 Giphy
Define Hottest Man...
"Power went out last night, so we don't have air conditioning."
"Not to brag, but it's me."
~ Dystopian_Divisions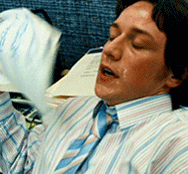 Giphy
We all have our personal preferences, but some men just seem to be almost universally admired.
So did your hottest man make the list?
It can be really easy to develop a crush. That's because they usually happen before you really know the person you have a crush on.
Sometimes, when you really get to know the person you have a crush on, you find yourself falling in love with that person.
When I found out my first crush loved Harry Potter just as much as I did, I decided he was the boy I was going to marry.
Of course, since I was in second grade, things didn't exactly work out between us, but I digress.
However, other times, getting to know the person you're crushing on leads to a piece of information that makes you instantly lose interest.
Redditors have plenty of experience with that and are ready to share.
It all started when Redditor wcypierre asked:
"What did your crush do that absolutely killed your interest?"
Can I Have Him?
"She asked if things didn't work out, if I would mind if she went out with my roommate. I said I couldn't possibly do that to him and left."
– Medicmike43
"Quick, we're gonna need an ambulance for this burn."
– LuqmanLSG
Pay Me For My Time
"This was in college, we were acquaintances and had a few classes together. He was cute, funny, and I totally had a crush on him. He asked me out to dinner and a movie. At the restaurant he ordered the most expensive things on the menu. Apps, drinks, lobster, and even dessert. When the bill came he said "You got this, right?" I was so embarrassed I paid. Then I said I'd skip the movie because I wasn't feeling well and he asked me to give him $20 for gas and for wasting his time. I didn't and just left. Ugh!! After that he couldn't seem to understand why I didn't want to go out with him again."
– nancesans
Something Wrong With Her
"I was giving her a place to sleep when she was feuding with her mother. After weeks of picking up after her, I dared to complain. She had a screaming fit, packed up her crap and left. I was glad to be rid of her, until later it got around to me that she was telling people on FB that I kicked her out for refusing to give me oral sex. There is a lot I can forgive, but that was the first time I had ever had anyone just straight up make stuff up about me. F*ck you, A."
– PiercedGeek
Just Awful!
"Her: Why are you leaving a tip?"
"Me: Because...the service was really good?"
"Her: But she's fat."
– TheKoreanMango
"I nearly downvoted that because it's so egregious."
– insertcaffeine
He Was A Criminal!
"Bragged about drinking and driving. He told me that he and his friends have a "nothing under 100" club, where they drink and then drive on the interstate going 100+ mph and have to send a full-length snapchat video of the speedometer to each other."
"Two of my friends had been killed by a drunk driver 3 months prior."
– sarah_the_intern
"If someone told me they did that I would report them to the police and maybe slash their tires"
– drizzitdude
Happiest Place On Earth?
"We went to disneyland - where I had an annual pass - with my friends and family for an event called "Dapper Day" where you dress up in "dapper"clothing so everything looks very old timey. I had done it for years with my friends and he wanted to come, and my mom and siblings were going for the first time too. I was really excited as it was the first time he had ever met my family."
"Well, we went on one ride with my family and my friends and then he said "do you want to go on a ride just me and you?" I thought we'd come back and spend the rest of the day with them but as soon as we were out of earshot he was complaining about my family and how weird it was that they were there and he wanted to do disney with just me. But he had known they were coming so I was confused. Then we went on one more ride and he started complaining about how hot it was, how tired he was, and before lunch he wanted to go home. I was super upset but didn't want him leaving on his own so I just went with him."
"But on the way home I wished I had just let him leave and I could have stayed with all the people I loved. It was the first time in years my sister and my mom had been to Disney and I didn't know it then but it was the last time I got to go with my brothers before they grew up (and now they hate me)."
"He was just some dude I dated. Not a boyfriend or anything that lasted very long. I'm still so mad at myself for letting him ruin my day. But yeah, it absolutely killed anything I felt for him and we broke up a few days later."
– the-willow-witch
Yikes
"I'm Black, she's Black, our crush was mutual. Then she found out that I was once in a relationship with a White woman. She then jumped down a rabbit's hole of my "betrayal" of the Black family, and some other nonsense of my trauma of self hatred. Never been turned off by anything faster than that."
– SIMCARUS
"That reminds of an exact opposite situation I had in high school where this white girl in my class was borderline obsessed with dating black guys that made other black guys and girls really uncomfortable she dated this one dude in my computer science class that I talked to, and he told me that she likes black guys as a kink but not as a person"
– sebastian_ramirez05
"I've date both kinds of extremes when I've dated interracial. One girl was honestly only attracted to black/Latino men from a physical standpoint. She wasn't fetishizing us, just had a physical preference for us. Then I've dated another white woman who had watched way too much porn. It got so annoying.Thankfully it didn't get to an intimate relationship before I ended it."
– SIMCARUS
Ummm...
"She slept with my dad"
– dimple_guy
"I would say "motherf**ker" but the term doesn't work here"
– fukkin-sweeeet
"My ex had been previously engaged to a girl that slept with his Dad. It caused his parents to divorce and he still maintained a relationship with him. She had been 18 and he was in his 50's at the time. I was always so uncomfortable around him."
– Darkmoonlily78
Ick.
"She invited me over to her place (not as a date thing, but just to hang out as friends). Her house was absolutely filthy and the glass of coke she gave me had a hair in it. She was really cute, had a great personality, and was a genuinely nice person, but as soon as I saw cat sh*t on the floor near the front door and just dirty everything my crush disappeared and I left in a hurry"
– tahsii
It's A Delicacy!
"She ate a live snail."
"I was in 6th grade."
– sp33dzer0
"She might be a masterchef now, pushing the boundaries"
– _malaikatmaut_
Users In More Ways Than One
"She offered to drive and picked me up in her car because we had plans to go out to dinner and get to know each other better."
"I realized after about 20 min she was not driving to the restaurant and instead stopped at a gas station to get into someone else's car and buy drugs."
"Basically made me accessory to a drug deal under false pretenses."
– Deleted User
"Believe it or not this has sort of happened to me. The guy was driving us in my car and conducted a deal in a back streets of an industrial estate close to where I lived. I was baffled. I had big self esteem issues and we had been fooling around and I just didn't even care about anything he did up til that point. I was so angry he had literally used my car to commit a crime!"
– MummaGoose
And That Was That
""We were in the process of getting together. She had called over and we spent an afternoon watching movies and sitting close together."
"By about 8 in the evening she was considering staying later and I was casually encouraging her. She asked if she could take a shower, and I was like "yeah, sure of course". Glad that the bathroom was clean and tidy and I had fresh towels."
"Anyway about 4 mins later she calls me saying she needs help with the shower, and I give her a moment to get a towel around herself and knock on the bathroom door. She opens it completely naked, and shows me that she's having trouble with the shower controls. So I'm kinda unsure whether to make the move or start with the controls so, I go with the flow and show her "this is hot & cold, this is pressure, this is rainforest, and this is power jets.""
"In the 5 seconds it takes me to do this she has sat on the toilet. Which is kinda a weird thing because I need to be able to make the next move. And she's . . . Well she's sitting on the toilet, naked, with the lid up. Looking all disinterested. I'm thinking "ahhh I've screwed it up" when suddenly . . ."

"Ker-splosh."
"And she takes a dump right in front of me."
"And then another one."
"I was just "uhmmm I'll leave you to it.""
– Reddit
Yikes! That would make me lose interest too!
Do you have any stories? Let us know in the comments below.
Suppose you fall in love. You've been there before, right? Many of us have. Admitting your feelings can be one of the hardest things you do. Being vulnerable is not easy.
And you can only hope that the object of your affection responds to your words in kind. Suppose they don't? That's when things get awkward, even painful.
People shared their thoughts with us after Redditor Scrotonimus asked the online community,
"What is the worst way to respond to "I love you"?"
"If only..."
""If I could only get your sister to say that."
[deleted]
"I love you."
"I love you...r sister."
Can you imagine?
"Just not saying..."
"Just not saying anything and laughing, like a real good hearty laugh would be pretty bad."
__lony__
Oh, that would really hurt. A lot.
"You're just not..."
"You're just not terribly important to me."
Imherewhatnow
Best response: "I have to return some videotapes."
"Then you'll really love..."
"Then you'll really love this once in a lifetime business opportunity!"
[deleted]
Please don't. Just because we're in love doesn't mean I want to join you on a timeshare.
"And..."
"And I love you, random citizen!"
llama_brigade
This is the best response. I laughed way too hard at this.
"You don't know..."
"You don't know what love is, Forrest."
Action_Hank__
I'm not a smart man, but I know what love is.
See what I did there?
"I love..."
"I love me too."
mmmkay01
Admit it – many of you have said this one.
"I.... tolerate you."
kateykmck
Ouch. Let's hope none of you ever hear this.
"By releasing large amounts of ink in order to create a dark, diffuse cloud (much like a smoke screen) which can obscure the intruder's view, allowing you to make a rapid retreat by jetting away."
Goiterbuster
Honestly, I think I'd respect the hustle if this actually happened.
"There's no mistaking..."
""Thank you" is the most heartbreaking and the most effective. There's no mistaking that the other person heard it, acknowledged it, and very deliberately did not return it in kind."
StickleyMan
I have said this to someone before...but I feel like it's better to be honest than say something so powerful that you don't mean.
Awkward, huh? You can't help who you fall in love with – but hopefully they will also reciprocate your emotions.
Have some suggestions of your own? Tell us more in the comments below!
Crushes are a normal part of life. Celebrity crushes are even more mainstream.
I tend to fall in love with the male lead of whatever my favorite show happens to be at the time. As a kid, I was certain I was going to grow up and marry Rider Strong from Boy Meets World (though I was so young back then, I couldn't tell the difference between Rider Strong and Shawn Hunter).
As I grew up, I predictably fell for both Nick and Joe Jonas, Andrew Garfield, and, my celebrity obsession for the last eight years, Grant Gustin.
I also had my fair share of cartoon and anime crushes (Zuko from ATLA anyone?) There's no shame here!
Celebrity crushes are not only normal, but something people can bond over.
Curious about what celebrities (or fictional characters) made people's lists, Redditor Jeece712 asked:
"Who was your celebrity crush as a child?"
Jack + Rose Forever
"Leonardo Dicaprio. I cried so hard when I was a kid and my mom told me Kate Winslett was getting married, I thought her and Leo were in love IRL because of Titanic, and I thought she broke his heart. I was a dumb."
– kittenAngst
Jinkies!
"Linda Cardellini as Velma in the Scooby-Doo films. Now it's just Linda Cardellini"
– FireyBrick
"I'm a man of substance. Dorky chicks like you turn me on, too!"
– Mayg14
They Were All Quite Attractive
"Danielle Fischell is an excellent answer."
– KzooKLR
"Ooooh I totally had a crush on Topanga!"
– electrolytesaregood
"I crushed on Shawn for a bit."
– EveryBuddyUp
"Sean was cute af."
– boopandkitten
The Epitome Of A Teenage Heartthrob
"Kelly Kapowski"
– TheWolphman
"More like Kelly KaPOWski!!!"
– 0xB0BAFE77
All I Want Is Your Love
"Natalie Portman....Padme"
– Deleted User
"Me too!!! I was already like 12 but God, it was an instant crush, she is beautiful and very elegant. It started from the second film of the prequels tho"
– inimicali
"Natalie Portman, was falling for her right along with Anakin"

– crepitusss
Wonderful Animation
"Kim Possible. I guess the thing for redheads never went away judging by my girlfriends nowadays..."
– mattu334
"Aladdin. Don't look at me like that."
– Bubbly-Round-7103
"Gwen from Ben 10..."
– Minion__Edifier
"Kim Possible and the mother from The Proud Family."
"They may not have been actual celebrities, nor did I quite understand the feelings I had for them at the time, but goddamn were they the sh*t!"
– BellingerGuy310
Self-Discovery
"Raven, from the really bright and colorful Teen Titans Go. Yet it still took me another 7 years to realize I wasn't straight."
– soysaucemmm
"draco malfoy.. it was my gay awakening"
– Initial_Sound_5020
"I had my sexual awaking with zac efron in high school musical. I literally jumped my wall to him singing 'the start of something new'"
– Significant_Comment7
That Whole, Full House
"middle daughter on Full House"
– bigtex2003
"Uncle Jessie was so hot. I remember watching with my grandma, we were both there for him lol"
– Keyspam102
"Uncle Jessie's wife, Becky. Super hot back then."
– RRahl
"Kimmy Gibbler (Andrea Barber) from Full House."
– PlatypusWrath
Superheroes = Super Crushes
"Well, this is gonna date me for sure but, when I was about 4 or 5, Superman/Clark Kent as played by a young Christopher Reeve."
"All my life I crushed out like crazy on guys with dark hair, blue eyes, and glasses. I ended up marrying a man who looks eerily just like Reeve when he played that role (more the body type and the face than the coloring, though). The bummer is that he insists on wearing contact lenses, at least when he goes outside. He thinks it's hilarious that it drives me wild when takes off his contacts when he gets home and puts on his glasses."
– zazzlekdazzle
"Sharkboy"
– sworbfish
"Wonder Woman & The Bionic Woman"
– 5inn3d
"Lynda Carter 100%"
– 4Run4Fun
And A Few That Need A Mention
"Shania Twain."
"That did impress me much."
– happybuffalowing
"Lee Meriwether as Catwoman. Me-freaking-ow."
– swibirun
"Jodie Foster. In retrospect… I never had a chance."
– Gaudy_Tripod
Truthfully, I doubt any of us ever had a chance.
Ah, well, we can dream!
That disappointing moment when you realize your crush isn't all that.
Love makes people blind. Especially when you admire someone from afar. It's easy to overlook a person's flaw if you don't take the time to get to know them. But becoming properly acquainted with the object of your affections can be a big let down when they don't live up to the version you've been putting on a pedestal
Redditor u/come1v1 got people to share their stories of failed romances, when they asked... "What made you lose interest in your crush?"