There are creepers in our midst. Sometimes, they are the most unassuming types.

Lone straphangers on a semi-crowded subway are a dime-a-dozen, and they seem to mind their own business.
But when you notice out of your peripheral a person staring at you and grabbing their crotch, well, it's time to either get off at the next stop or move to another car.
Yeah, it happens.

Curious to hear about creepy encounters from strangers on the internet, Redditor T3H9 asked:

"What's the creepiest thing you caught someone doing?"
How well do you know your friends? These Redditors wished they could unlearn some things while others realized it's been too long since they've last seen acquaintances from the past.
Human Lollipop
When I was 13, I went to a friends house. He put his dog under his bed covers and made the dog lick his nipples repeatedly."
."...needless to say, I didn't go back to his house again."
Kid Sister Has Your Back
"I was in my bed then my 5 year old sister came in and said my name, i didnt say anything back, shes went into the bed and started licking my back."
Long-Haired Stalker
"When we were about 18 years old my friend Rich was telling me he was being followed by a strange dude with long hair, beard and mustache. He said he would turn around and see the guy following him from a distance. At night Rich would look out his front window and see the guy standing in the middle of the road staring at his house. 2 weeks later we finished up our band practice in our lead guitarist's back yard and Rich left to put his amp in his car. A few moments later Rich came running back terrified saying the bearded guy was out front and that he was coming through the gate to the backyard. I saw the creep come in and he asked 'Rich?' a few times. Rich asked who he was and he said 'Doug.' They had been schoolmates but Doug had moved away for a few years and grew his hair long. Rich asked him why he didn't say anything earlier and Doug said he was nervous about approaching Rich because he wasn't sure it was him. So he just stalked him for 2 weeks and Rich was terrified the entire time."
Lurkers and stalkers are unnerving, but these creeps have gone way too far.
Bad Photographer
"I caught some weird dude pointing his phone up a lady's skirt in the produce section. I went to confront him and he took off. I told the lady and she just freaking laughed it off...wth?? Told security and they were just like 'oh' like he was a regular problem in the store. Totally f**ed up."
– Marjie94
People Break Down The Creepiest Research Holes They've Ever Fallen Down | George Takei's Oh Myyy
Malicious Bar Patron
"I watched a guy ghost up to the bar while I was drinking with friends, drop something into a girls drink and fade back into the crowd. Super stealthy and if I hadn't been looking down at the bar I wouldn't have caught it."
"Notified the bartender, and the girl. He exchanged the drink, no questions, the bouncer asked me some questions about the guy, and I never found out how it ended up. Scary how fast it happened."
Creepy Dad
"I was in bed lounging around in my former boyfriends house (who lived with his parents at the time), and I heard a knock. I ignored it because I was too sleepy to care. Then I heard the door open a crack."
"Maybe it was instinct, but I knew I was being stared at. I opened one of my eyes slightly and saw my boyfriend's dad peeking at me through the crack in the door."
"We locked gazes and he scurried off, awkwardly."
"I never returned to that house again, and never told anyone."
Safe Dining

"Ok, nobody is going to believe this, but I swear on my life, in roughly 1990, on a greyhound bus, I saw an old lady unwrap and eat a condom. It haunts me to this day…"
Stabbing Witness

"I was serving at a soup kitchen in high school and something shiny caught my eye out the window. I looked and saw a guy holding what looked like a knife and polishing it. About 5 seconds later he lunges out of the bush and stabs a guy minding his own business who was waiting in line for the kitchen to open. No idea what happened to the victim but the whole thing played in slo mo, it was awful. Looking back it seems obvious what was about to happen, but I was like, 15 at the time?"
Some people are neighborly by nature. But there ought to be limitations.

Neighbor At The Loo
"Once I was taking a sh*t in a public restroom and heard weird noises, so I looked under the stall to check the feet of the dude next to me. I'm not sure why, I just did it to be safe. Turns out the dude next to me was checking at the exact same time I was. It was so f'king awkward as we made eye contact nearly upside down by our underwear. I guess it was weird for both of us."
High-Tech Toilet Stall
"Oh man kind of similar story... I was in Germany with my wife, we decided to take a break from sight seeing to just have a pastry and go to the bathroom. We go to this nice restaurant in the city square, my wife orders for us and I run to the bathroom. The stall doors to the bathrooms were clear glass and when you closed the door and locked it the doors would frost over so you couldn't see into the stall but you could see out. Anyway a guy, mid sh*t hadn't locked his stall door just closed it. The dude literally just made bizarre faces at me while I pooped, making direct eye contact the entire time while I was at the urinal. He had no idea I could see him though and it took my entire being to not laugh hysterically."
– The-loon

Looky Loo
"My neighbor stands in the backyard and stares through my windows. She also stands outside my apartment door and occasionally follows me into town and into stores."
"She's a well known creep in town but nothing can be done really because that's as far as she ever takes it also, my state doesnt have great stalking laws so the police can't touch her either."
You would think crowded subways would be places for creeps to avoid doing their pervy things. But being caught must be an added thrill for such offenders.
A friend of mine was literally groped by a strap hanger as she and I boarded the packed subway car.
She yelled directly, at him, "Did you just grab my A**???"
The non-reactive not-so-gentleman just stood there as every passenger glared at him for his ride of shame.
Although we doubted he needed to get off at the next stop, it was good to see him haul his own a** off the train.
Creeps, beware. You never know who won't put up with your handsy proclivities.

Keep reading...
Show less
The internet is a weird and haunted place full of moments that make you go

"What was that all about?"
Or worse
"Oh god I hope that's fake."
One Reddit user asked:
What is the creepiest unexplained thing you have ever come across on the internet?
And listen, I'm gonna level with you, I wrote this article at 11 at night sitting in a dark room. I've read some things, I'm a lil bit traumatized, my faith in humanity is currently ... strained. So strained.
Strained like Thanksgiving-pants-button kind of strained.
But I filtered out the truly awful and I sincerely hope you all do not read that thread for yourself if you have anxiety or ... like ... wanna sleep again ever.
I gotta go cover all the cameras on all my devices now.
They Don't Know
As a teenager I stumbled across a website which looked like one of those live cam sites, but then I noticed most of the people weren't engaging with the audience, and they were all kinds of people. Old people, kids, people of all different ages, ethnicities and whatnot.
I clicked on a random livestream of some oblivious teenager doing her homework and the people in the comments were saying stuff that made me realize she didn't know she was being livestreamed, nor did anyone else on the site.
It seemed to be some weird website of hacked webcams or security cameras where the people had no idea about it. It was creepy and I've never kept my webcam pointed at me when not in use since.
Who Answered?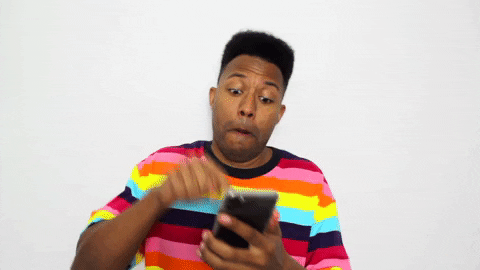 Delete Call Me GIF by Black Prez
Giphy
I rang my Mum on WhatsApp to do a Video call. When she answered, it wasn't her. It was a man with his shirt off, middle aged (50's) with glasses on sitting on a couch. It sort of looked like a hotel room.
He had a foreign accent and said
"Yes ? Hello? Who is this?"
I hung up immediately and rang my Mum again. She picked up and she was on camera walking around near a pond.
It was absolutely bizarre and has never happened again. I'd love to know what happened.
I was just a bit frightened, I guess, because I didn't dial her number. I hit "Mum" as it's stored in the phone, so it's not like I could have misdialed.
South 32
So I decided to just type in something like mmmmmmmmmmmmm.com or something like it. Coca Cola used to (or still does) own a url like that. But just the same letter maybe 13-15 times. It came to a choppy video of a movie called South 32. It was cryptic and edited to just say "South 32" over and over again, for 4 hours.
So I tried a different letter. Same thing. And another letter. Same thing. The same website popped up for maybe 20 different urls in that type of sequence.

I tried submitting it to the internet mysteries subreddit but it didn't gain any traction and I don't believe it works anymore. This must've been 4 years ago now.
The short movie and a mining company were the only things I was ever able to find.
It is very strange, but I don't know if it's strange for a purpose or just for its own sake. It almost feels like something a paranoid schizophrenic would put together if asked to make a movie.
South 32 is a company made by a website squatter. They take the names of websites for big companies, then make gross/scary stuff on the websites until the actual company pays them for the domain name, in this case it's them trying to take money from the south 32 mining company. The movie south 32 was made with no budget in a short amount of time to make it look like they aren't domain squatters to legal courts when they really are.
South 32 was a debunked "online mystery" that amounted to one dude who made a living on cybersquatting on various websites and seemed to be trying to fleece an Australian mining company for a domain with their name attached.
- Xenton
Animal Abuse As Revenge
A lady on gaiaonline got mad at me in chatterbox. So she went on my profile and spammed it with gifs of someone beating a dog.
I remember seeing the first one and crying a lot because at the time I was like 11 or 12. She sent like 10 before I got her blocked and later banned.
I had to manually delete each comment from my public profile. Each gif was from a different point in the same video. It was really sad and I didn't go back onto my pc for a long time.
That's Not Me
My girlfriend at the time texted me a link to a local news article involving a trial taking place that day. At the top of the article was a picture of my girlfriend sitting in the court room with a group of others.
I expressed surprise since she hadn't mentioned going to court.
I was shocked because I thought she definitely would have told me. Then we would have had a conversation in preparation for that day since I'm in the legal field. This is literally what I do.
She responded, "That's not me."
We never did find out who it was.
Cereal Is Watching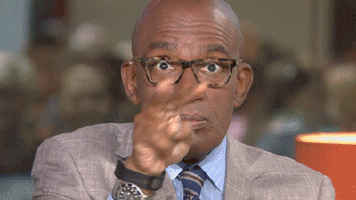 Watching I See You GIF
Giphy
When I was a kid, I had some cereal that had website to visit to enter to win some prize or something, I don't remember the specifics. Anyway, when I entered that site into my computer, it didn't take me to some kid friendly site or anything, it took me to a blank white page with just the text:
"We have been watching you."
Cover Your Cams
I didn't come across it, but once when I was around 15 someone hacked into my computer. This is 100% true and i tell it as a cautionary tale often. I had a ftp file server at the time because I was in a long distance relationship and we would send stuff to each other via the file server.
One day I noticed someone had downloaded all of my photos from the server. I called my boyfriend and asked him why he was downloading stuff he already had. He swore it wasn't him.
I ignored it until several days later a screen opened on my desk top that was a window for my webcam and was on with me on the screen, and a chat window opened.

The person told me that if I didn't take all my clothes off they would use my mom and dads credit cards to buy all sorts of things. Luckily my parents were super cautious of using their credit cards on the internet (this was like 2002) so I knew he didn't have their card #'s.
He had used the ftp server to upload this chat/video program, and who knows how long they had been watching me.
I freaked out. I unplugged my computer and unplugged it from the internet and didn't turn it back on until I was prepared with fancy firewalls and security for the ftp server.
I tried calling to police and my internet provider but no one could help me. And that's how I learned hundreds of ip addresses and what they were, I watched my firewall like a hawk.
I never heard from the hacker again, but it sure scared the sh*t out of me. Now I cover my webcams.
Very Very Frightening
One time I was listening to my music play list on Spotify and the song stopped and I heard a staticy woman voice go:
"If anyone can hear this please respond, we don't have much time, they're.."
and it cut off and my music started playing again, I don't have ads and it wasn't in between songs it was in the middle of Bohemian Rhapsody when I was playing Rocketleague.
The Dog Survived?!
I was just scrolling through Facebook and came upon a video of a dog sleeping outside. It looked like the security camera of someone's front door. Few pairs of shoes beside the door. Door mat in front of the door. Set of stairs leading up to the door, then another leading up to the next level.
A few seconds later, a freaking leopard comes up the stairs and stops dead in its tracks when it sees the dog. I think...where the fk do leopards roam?? Leopards are something I could only see in a zoo, so I was intrigued.

And I was honestly expecting the door to open and some dude sh*t his pants because a freaking leopard is right outside his door. I'm waiting for the funny thing to happen.
It doesn't.
The video was just the leopard inching closer and closer to the dog, hunting.
I heard that somehow the dog survived, but f*ck whoever posted that video, it will haunt me forever.
Want to "know" more? Never miss another big, odd, funny, or heartbreaking moment again. Sign up for the Knowable newsletter here.
Keep reading...
Show less
A small town creates good conditions for myths, legends, and long-remembered tragedies.
Lacking the hustle and bustle of big industries and people running every which way, the people in town take an interest in one another.
That could take the form of kindness or gossip, but either way, many things are known about the community's past and present.
And so, when a Reddit thread asked for users of small towns to name the wildest, most tragic, or creepiest past event, a whole trove of responses was at the ready.
gingerbread-coffin asked, "People of reddit who live in small towns, what is the main creepy event or legend that happened in said small town?"
Want to "know" more? Never miss another big, odd, funny, or heartbreaking moment again. Sign up for the Knowable newsletter here.
Keep reading...
Show less
It seems like just about every town, no matter how big or small, has that one story. For a lot of people that story can be brushed off as a local urban legend - but not for the people in this article.
Keep reading...
Show less
Oh the things in life we can never unsee; or did we really see them? Whoever thought that the traumas and horrors that leave a lasting imprint and are emotionally inescapable could be unreal... as in, a hallucination. When you are living in a moment and that moment feels like a horror movie, the mind can be a weary warrior. Of course for so of us it would help to cut back on the drugs. Just a thought.
Redditor u/Sheo_of_Isles wanted to hear from everyone about a few tricks vision has played on them and left a scar by asking.... People who had hallucinations, what was the creepiest thing you have seen?
Keep reading...
Show less