The beginning is always easy.
The end is always an issue.
That's why it's the end. Final.
I've always found that true about writing.
Where else does it apply?
Redditor JimmyJoeJoe__ wanted to discuss all the things that are way too easy to begin. They asked:
"What's easier to create than to destroy?"
Tasks that drain your energy always start strong. But that finish is drama.
I heard...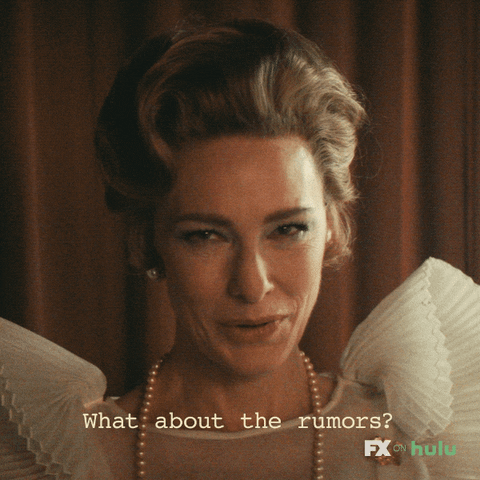 Scandal Gossip GIF by FX Networks
Giphy
"Rumors."
Back2Bach
"I don't know about that. Fleetwood Mac put a lot of time and effort into that album and you can just snap it with your bare hands if you barely try."
willthethrill4700
What you owe...
"Debt."
Berniethedog
"As a person with student debt, I feel this on a spiritual level 😭."
meandering_simpleton
"Make sure to refinance your loans now! With inflation at its highest in 40 years they are likely to raise interests rates so I'd suggest consolidating your loans and get a fixed rate if you're on a variable rate now. I just went from high 6% variable arp to 3.22% fixed!! Saving me literally thousands in interest. And this was only for my non-federal loans totalling around 71,000, I suspect the government has a plan for these fed loans."
LysolLounge
It'll only get worse...
"Anxiety."
theletterQfivetimes
"This is so true. A couple of years ago I started having a permanent feeling of dizziness. Like, all of the time. Not even lying in bed would help. I went to see a couple of doctors and they all said 'yeah, you're having problems with your inner ear.' They prescribed me medication for that but it didn't really work. I spent a long, long time like this and even got used to it."
"Turns out it was anxiety. But I just realised it when I had a burst of daily panic attacks over the course of two (horrible) weeks. I didn't even know it could have something in common. Later I was told by my therapist that anxiety can manifest itself in a lot of uncommon ways like dizziness, memory problems, ringing of the ears, feeling cold all the time, etc."
"It's awful. So, I guess it's better to listen to your body and get help whenever you feel something different even though it could feel harmless. Time will only worsen anxiety."
wxnderingcat
Body Issues
"Body fat."
EerieArizona
"I can't lose the muscle I gained when I used to work out now I just have thick thighs for life. I wish I could work out and lose fat but not get too yoked. Running is also not ideal because it loses stomach fat for me, but the leg fat kind of just stays around. I'm a dude with a weird body."
REDDIT
"destroy"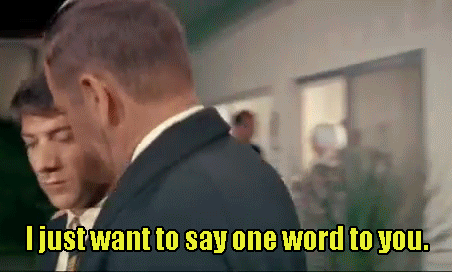 the graduate plastics GIF
Giphy
"Plastic."
Carbonatite
"I guess it depends on how you define destroy right? To 'destroy' most stuff you just gotta like snap it in half or break it or something, which is definitely easier for a piece of plastic than creating it."
BurpYoshi
Those are great examples. Rumors. So true. You can't unring a bell.
Destruction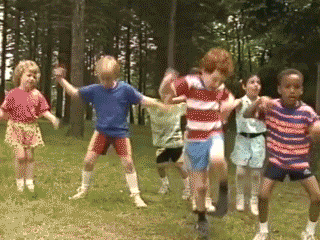 Kids Playing GIF by moodman
Giphy
"Children."
Simple-Definition366
"There's one way to create them, but tons of ways to destroy them."
DeathSpiral321
I don't know for sure...
"Conspiracy theory."
I_Lick_Bananas
"That's what they want you to think."
CB-CKLRDRZEX-JKX-F
"Honestly the long term successful conspiracy theories are usually pretty sophisticated, but those are just a small fraction. Conspiracy theories are an incredibly interesting phenomenon to study evolution."
Single_Blueberry
People
"Humanity itself. What i mean to say is that humanity has been through so much, The crusades, the black plague, ww1 and 2. Humanity are vicious little monkeys that are incredibly hard to kill while yes nukes are a easy answer, mutually assured destruction isn't exactly a goal for any country so I doubt nukes are of any concern but that other stuff can wipe us out easily"
krusteeklown
Cemented
"A concrete sidewalk."
among_apes
"Concrete in general. People pour massive chunks (mass pour) of that not really thinking about it getting ripped up in 20 years, so often it's a lot bigger than you'd like it to be."
HongKongBasedJesus
Flames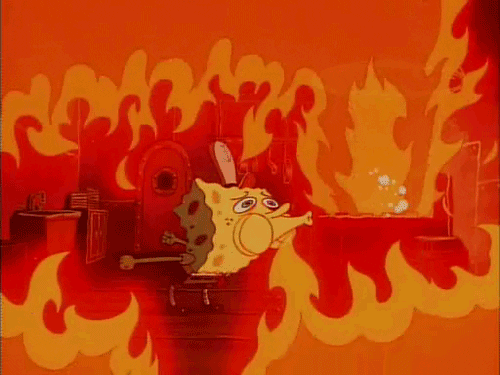 Scared On Fire GIF by SpongeBob SquarePants
Giphy
"A housefire."
MarsNirgal
"Fire in general."
doochebag420696969
Fire. All it takes is seconds. One match. And boom... such is life.
Want to "know" more?
Sign up for the Knowable newsletter here.

Never miss another big, odd, funny or heartbreaking moment again.
Keep reading...
Show less