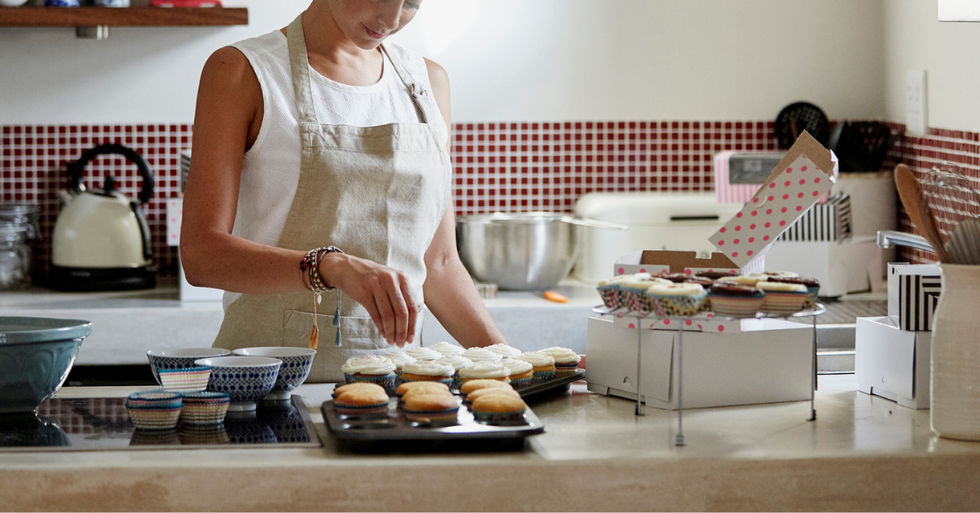 Tensions can often be high in the workplace while everyone is trying to get their work done, and positive workplace relationships can make all the difference. But some coworker relationships can become too positive, cringed the "Am I the A**hole?" (AITA) subReddit, at least for one coworker. Redditor Due-Side-1634 enjoyed bringing baked goods and snacks to […]
More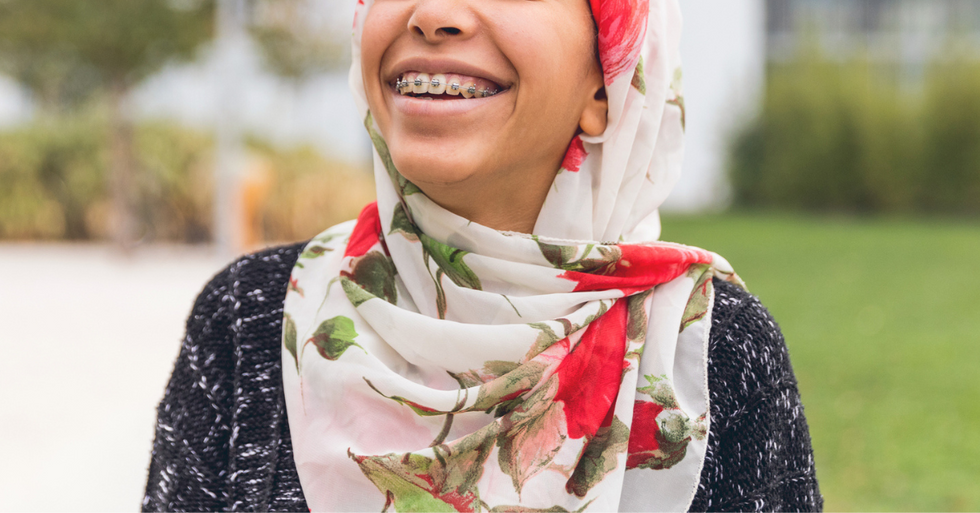 Everyone practices their own beliefs, whether or not they're religiously affiliated. When trying to recognize someone else's practices, it can be easy to make a mistake, pointed out the "Am I the A**hole?" (AITA) subReddit. When Redditor teachertripup observed his female student's head covering slipping out of place, he decided it was best to involve a […]
More
We've all known that one coworker who tried to show up as late as possible to work, or who looked for ways to take longer lunches or breaks.
Fortunately, most of us weren't in situations where a coworker was actively breaking the law.
Ready to stir up some drama, Redditor Autistic_chickpea asked:
"Redditors of HR: What are the biggest office scandals or dramas you've experienced?"
The Origin of the Stereotype
"Normal scandal. The owner left his wife for his secretary. BUT the wife owned 50% of the company and she made him pay through the nose for it."
"He was a total stereotype! The company had become really prosperous, he started working out, and got a really expensive sports car (Lamborghini, I think). Then he dumped his wife, was publicly involved with the secretary, left his company to be run by other people, and ran off to California, married, and had kids."
"He was kind of a s**thead before that anyway."
- LimeSkye
Report It to Someone Else
"The second or third Human Resources lady got drunk at the holiday party and groped a bunch of people, stuck her tongue in someone's ear, and fondled a guy's wife."
"The head of HR swept it all under the rug and told all the witnesses and people she grabbed to 'manage it properly.'"
"I quit pretty soon after that. F**k that place."
- SemiAutomnemonicIful
Quite the Miracle
"The receptionist and the land administrator had an affair and she got pregnant. Her husband had had a vasectomy years earlier. The office affair ended, and the receptionist and her husband maintained that it was a miracle from God."
"It's a small town and everyone knew about the affair. It was a big scandal. The receptionist and the land administrator were both kicked out of the church they belonged to."
"Publicly, the receptionist and her husband pretended nothing had happened and that this was a wonderful surprise. But everyone knew it was not likely to be the husband's child."
- Binky103
The Story Doesn't Add Up
"I worked in HR for a small fast food franchise. It somehow managed to be wild all the time but the most drawn out was one of the store managers called out of work because she had carbon monoxide poisoning and was in the hospital."
"Of course, we wished her well and that was that for a while."
"Then she disappeared for a few days. She showed back up and said she was having some personal issues. Yadda yadda. Fine."
"Well, then she called and said she had gotten arrested because she was giving someone a ride and they had gotten pulled over and found meth on the other person. Hm."
"We just had a sneaking suspicion so we googled this woman. And she had been arrested multiple times for drug-related charges, including the time that she had just disappeared. Apparently, they were transporting a f**kton of meth to sell when they got busted the last time."
"Oh yeah, and the time she got carbon monoxide? It was because she was cooking meth."
- PrairieBunny91
It's My Job
"I wasn't in HR, but I was in management, and you would be surprised at how many people actually think this way. These are the type of people who tend to think they're setting boundaries with their workplace, which would be a good thing, if that's what they were doing, but they think this extends to what their boss can do."
"You can't tell me I'm fired."
"You can't tell me I need to come in on time."
"You can't tell me what my schedule is."
"You can't write me up. The only reason you're writing me up is because someone ratted me out."
"You can't tell me what to do, I'm an adult."
"That may sound ridiculous but people really do think like this. They actually think they run the show."
"And this is why you should be wary of workplace advice, too. You have some good advice about how to maintain healthy boundaries at work, but if you're seeing sh*t like, 'Never work for a company that has a disciplinary policy, you're a girl boss, not a child, YOU'RE in charge not them,' then you should probably ignore that advice."
- Zestfullyclean87
Just Won't Quit
"Oh dear Lord, I am friends with an HR attorney for a large agency. So so many stories but possibly my favorite is one where they walked in and fired one woman for dereliction of duty soon as she showed up for her shift. Like she was horrible at her job and barely performed, she was probational and it was clearly not working out."
"She and her boss left for lunch and when they return, they discover the employee was back on campus and working as if nothing happened. Even greeted them at the gates."
"They were shocked and asked why she was there when she's been terminated."
"The employee answered, 'I'm working. You can't just fire me. This is my job,' and proceeds to turn around, ignore them, and keep working."
"They again repeated she'd been terminated and she needed to go."
"She said, 'I reject that. I don't accept your termination.'"
"She literally had to almost be dragged out. It was quite entertaining."
- Similar_Candidate789
Collection of Affairs
"Two concurrent office dramas that resulted in a mass firing."
"First, my boss (Male, late-thirties), an ex-middle school teacher, hired and then knocked up an 18-year-old he used to teach. This is after he showed up to work a month before with a black eye, a gift from the baby daddy of the other teenage employee he was sleeping with. He was fired, divorced, and estranged from his own teenage children."
"Meanwhile, his office enemy, another department director, was fired for paying her own employee to be her child surrogate."
- Diabolicaldessert
Waste Management
"Not Human Resources but recruiter here. Found out a potential candidate was fired from his previous job because he threw his boss into a dumpster. The dude was 6'5, so yes, he picked his boss up over his head and threw him into the dumpster. Had to admit I'm envious."
- Chewie8291
Pick a Terrible Option
"We had a team building day and the CEO made it so his team won. The three married people (not to each other) had sex in the hot tub."
"There was also the VP that was having an affair with his secretary so he beat and stabbed his wife to death and threw the evidence in the company trash."
"Or you could go with the guy that was trying to bankrupt a division of the company so his equity company could buy it. When caught he threatened to kill everyone."
- diegojones4
An Expensive Relationship
"Not HR myself but at the organizations I have been with, HR itself has always been the dumpster fire drama group."
"Here is my best one."
"This was 2016. I am a Quality Manager and was hired by a little capital equity group to go in and try to help out struggling businesses that they buy. Great job."
"I'm working with a pump company, a big manufacturing group that makes pumps for city water suppliers, chlorine mixers, big machines to add chemicals and filter sewer lines, public pools... big stuff."
"On paper, the company should have been profitable, but they were losing crazy amounts of money. Sales were strong, and margins were high, but they couldn't make ends meet."
"We go in and start digging. We uncovered a LOT of s**t, borderline fraud, and just incompetence."
"One thing we found was the HR Manager and the Engineering Manager were going to trade shows, conferences, and trainings together every three weeks or so. We thought it was weird to take an HR lady to a trade show or a conference on pump design."
"We did some digging and found expense reports and airline receipts that didn't match up and hotels near conferences that were canceled or didn't exist. Basically, they were taking romantic getaways to have an affair and writing up close to $175k on company expense reports by claiming bogus business trips."
"Things like a romantic week in Maui, a 4-day weekend at the Waldorf-Astoria in NYC, Skiing in Vermont, Cancun, so many trips to Miami we couldn't even keep them straight, Cottage in Park City, Utah, a dude ranch in New Mexico... it was insane. All with fake conferences nearby or conferences that they paid for but never even showed up and signed in."
"And this is the messed up part. As soon as it all came out, HR fired the engineering manager and was like, 'Oh yeah, that was all his idea,' and then kept the HR Manager on for another year or so."
"And this lady is now an HR Director for a major aerospace manufacturing company!" - Angelfire150
Can't Pick Just One
"My mother was in HR for about 35 years. She has some wild ones, including:"
"The guy who didn't turn up to work for 2 or 3 days, when it was finally flagged for HR they went over to his house, convinced a family member to unlock it for them (a spare key), and found him face down on the floor of his bedroom having had a stroke (the dude survived)."
"Or the air-con engineer who got blown up while doing some work. His workmate was on the roof and put the wrong rod in the wrong hole, causing an explosion. Fortunately, an employee found him while he was literally on fire in the corridor and dragged him to some showers, saving his life."
"The creep who set up spycams in the women's locker room, caught him because he was on his own video placing the camera in its hiding spot after they found the cameras, and footage was reviewed."
"There are so, so many more stories."
- Hughesybooze
Caught in the Act
"Security footage showed my manager rummaging through a computer he had no reason to be on. IT checked out the computer, and they found he deleted some security footage... so they recovered it."
"He was fired for having sex with one of the employees at work. She was fired, too."
- Nemo68v2
Consequences
"Guy didn't come to work because his wife was chasing him with a knife and got arrested."
"She was chasing him with a knife because she found out the early morning of work was meeting up with another married coworker and banging in a relaxation room at work."
"It ended with two divorces, a fine, unemployment, and a new lock on the relaxation room that you had to ask HR for the key to use."
"She also ran over his work laptop and phone with the car after he refused to give her the password to check for more deets about the affair. Those couldn't be repaired. The MacBook had tire tracks and was bent like a banana."
- GlamourousPickle
History Repeating Itself
"Not HR, tech/software company were tipped off by their bank and discovered a financial analyst was embezzling funds (progressively more monthly for 2 years totaling $500k) he was fired and sued. As part of the settlement the company got his fancy BMW, condo, and his girlfriend's engagement ring."
"Within about three months, he landed a top government job, having lied in his cover letter and interview, claiming he still worked for the software company. His girlfriend posed as a reference via telephone."
"He got promptly fired and charged. He was sentenced to one year in prison and three years probation."
"In the time between being fired by the government and sentencing, he had landed another corporate job (who were aware of both criminal incidents)!"
- McStau
To say that people working in higher-up positions have seen some things would be an understatement.
But even still, the things people try to get away with while on the clock is startling.
Keep reading...
Show less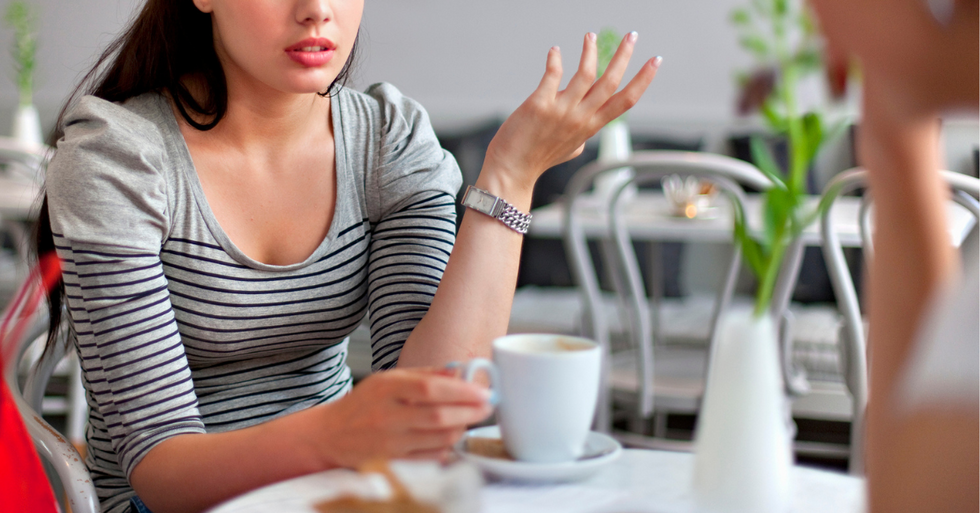 *This article contains discussions of body-shaming, skinny-shaming, and eating disorders. Whenever we join a new workplace, the hope is to make a good first impression and maybe a few new friends, which would make us more inclined to stay there. But sometimes people aren't the most accepting, agreed the "Am I the A**hole?" (AITA) subReddit. Redditor […]
More
Most of us have worked somewhere or attended a school where there were some ridiculous rules in place.
Nothing might bring us more joy than to see some of those rules backfire.
To have a laugh, Redditor TabblespoonFarmer3 asked the sub:
"People of Reddit, what stupid rule at your work or school backfired beautifully?"
The responses their fellow Redditors came up with were simply glorious.
Micro-Managing the Clock
"A boss was worried we were 'stealing time' by using the bathroom for too long. So being the nutjob he is, he locked all the bathrooms in the building except the ones he could see from his office door, shut off water to them, put out-of-order signs on them, and he would sit there with a stopwatch timing us between walking into the restroom and walking out (these are all one-at-a-time restrooms) and then would call out the time."
"This was STUPID over the top and almost positive is illegal but he never made a policy officially restricting bathroom time... he just wanted to make everyone feel uncomfortable if they took too long."
"I discovered that with my height, it was really easy to go through the drop ceiling and over the half wall and I was the only other person using the men's besides my boss, who is short... so I went in... locked it from the inside and did my business and climbed out the ceiling leaving the door locked so my boss could not get into the bathroom when he needed to go and was forced to use the ladies... which led to our female employees complaining that he was taking too long in their bathroom."
"To this day, I don't know if he ever figured out how I was doing that."
- geoffbowman
"My boss started putting 'all staff required to start 15 mins earlier than indicated' on the roster. I started keeping track of my unpaid overtime and stung her for three paid days off. That's not required anymore."
- muthaclucker
"I worked at this company that had mandatory 1-hour lunch breaks. Since we ate on the premises, our lunch break was often 15 minutes or so."
"We tried negotiating having shorter lunch breaks so we could leave earlier and beat traffic. The next day, an e-mail was sent from the owner stating the fixed work and break hours for the whole team, and they were to be followed with no exceptions."
"Cool! Next week, a big client called about halfway through our lunch, and nobody moved. It rang and rang until the said owner took the call, talked to them, and immediately came to scold us. 'Sorry, boss, as per your rules, we are off until 1 PM, no exceptions.'"
"A couple of weeks later, we did some work on-site for the same client. They were, to be honest, one of the coolest clients I ever had in my life."
"They took us out to lunch, and while talking we ended up relaying the owner's rule. They had a big chuckle over it, and while the project lasted, they made a point to always call while we were at lunch break just to annoy the owner."
- LGMHorus
"A place I used to work had a rule that executive-level staff needed to be contactable when on leave, so they had a section on the leave form for the address of where you'd be staying and a contact number."
"Some knuckle-shuffler in HR decided it applied to all staff and the shenanigans began. People would put down the address and phone numbers of sex shops, sports grounds, and medical clinics. I gave the latitude and longitude of the place I was going camping and the UHF frequency channel my radio would be tuned to."
- Flight_19_Navigator
"My company used to be a small startup. In my first year, I was the Project Manager and Architect for a global system rollout."
"I put in my vacation days for 'Burning Man' six months out (in February), and my PTO was approved. Then a few months later (~June) my boss (who had been head of the IT department) got a new boss (new head of IT)."
"With a month to go until 'Burning Man,' the new head of IT told me that my project rollout was too important for me to be uncontactable at all and that I would need to take a satellite phone to 'Burning Man' or my vacation would be canceled."
"We were still three months from going live but he decided that we were at a critical moment that I had to be available for."
"However, neither my boss or the new head of IT wanted to carry out the daily $18/minute satellite phone calls with me, probably because they knew it was violating some labor law. So they got one of the guys in the London office to call me in the Black Rock Desert each day."
"I said I wouldn't take the calls before 1 PM, which was 9 PM for our man in London. Every day he called, he had had a few beers, and didn't give a s**t about project updates, he just wanted to know what parties I'd been to and what art I'd seen."
- blue-mooner
Questionable Measures of Productivity
"Management decided that lines of code written per week were a good metric for determining software engineer productivity."
"You want a 3-line function stretched out into 50 lines? I'm your captain."
- smares21
"Not mine, but an old roommate of mine was a senior developer for a small company. It was an open secret that one of the other senior devs, a guy who had been there since the beginning, would sometimes spend time looking at plastic surgery photos, before and after shots, photos of active procedures, etc."
"He did it enough that people would poke fun at him about it, but he didn't seem embarrassed about it, and it wasn't harming anyone."
"Well, one day a project manager said something to the CEO about this guy's ongoing plastic surgery obsession, and the CEO flipped. He said that going forward, no one was allowed to use their work computers to access external websites AT ALL."
"Anyone who's ever been a developer knows that half the job is googling stuff, so this policy pretty much halted productivity in its tracks."
"It only lasted a day before the CEO retracted the rule, but let everyone know that their browser history would be monitored going forward. After that, no one really changed their behavior, they just started remotely accessing their home computers to browse instead."
- Salsa__Stark
"I worked at Starbucks for like 5+ years before and during undergrad and at one point our district manager thought it was a good idea to implement a 'just say yes' policy, where we literally weren't allowed to tell the customer no."
"It lasted for about three months and in that three months, our unaccounted product and waste went up over 300% because when the system didn't have a way to punch in a customer request we had to just do it anyway."
"We also got complaints from stores in surrounding districts because they had angry customers who were requesting things that were against local food service code, and told them that we did it for them at our store."
"I knew exactly how that policy was going to play out and I just laughed every time management was freaking out about the problems it was causing."
- yunglilbigslimhomie
"My spouse's workplace realized they didn't have a policy about sending sexual images or jokes as part of their email acceptable use policy, so they added it."
"Except they made it a firing offense to send or receive sexual content (I think the intent was to stop people from subscribing to such content). They also said that your access would be immediately revoked until a determination was made."
"So someone got fired for something else and decided to send their whole management chain a graphically sexual image, then report it using the anonymous tip line. IT got the report, concluded they did indeed receive sexual content and did as required: suspended all the involved email accounts, including the Senior Vice President's."
"The policy has since been reworded."
- loljetfuel
"The bottom floor of my secondary school was a square that had a corridor all the way around. After some incident where a kid got knocked over, they implemented a one-way system."
"Unfortunately, they were Very Strict on enforcing it. If you accidentally walked past your class, you couldn't just turn around. They seemed very proud of their new rule... until everyone started showing up late for class because they had to do extra laps of the bottom floor."
- FrosnPls
Saving Money
"My old workplace had a control freak bean (money) counter."
"At one point, she decided that any purchase of equipment must come with documentation showing that we had searched around the internet and could prove we got the best deal. Honestly, it was unenforceable, so our supervisor just told us to ignore it and that he'll deal with the backlash."
"So one day, I had to buy some tools for the workshop, and I happened to come across a bunch of coolers on sale. It just happened that we needed coolers to transport stuff, so I bought one."
"I brought it back, we measured it and found it was the perfect size for what we had planned."
"It turns out that time, the bean counter was watching us. She came strolling into my supervisor's office with a printout from Amazon and the boss in tow, saying that she had found a similar cooler for cheaper."
"My supervisor took a look at the printout. 'So you found a cooler that's 2 dollars cheaper.'"
"'Yes!'"
"'How much time did you spend looking this up?'"
"'Just one hour of work.'"
"And you think [our employee] should have spent one hour of his workday shopping for coolers?'"
"'Yes!'"
"'You do realize we pay Rum $17 an hour? We needed three coolers. Right now, he grabbed those coolers while out on a supply run. And you'd rather have him spent an hour of his day, at $17 per hour... to save $6?'"
"'And while we're at it!'" The supervisor pulls out a broken vice grip from under his desk. '... this is the Cheapo brand vice grip you approved. Now, this is fine for your regular at-home needs, but we're a workshop and need some quality stuff. We have been using a Goodstuff brand vice for 3 years. Cheapo lasted six months. Do the math.'"
- Rum_N_Napalm
​"I worked for a consulting company, traveling Monday through Thursday somewhere in my country. We had a pretty good hotel allowance (enough for 5-star hotels) and a great rule: if you stayed with a friend, you got an allowance (about a third of the hotel allowance) to buy gifts for the host."
"I got the rare treat of a 6-month project in the town of my best friend from childhood who was going to university. We made a great arrangement: I would crash at his place and spend the evenings drinking beer, watching movies, and playing video games. In return, I used the gift allowance to order dinner for the two of us."
"After submitting my first expense report, I was told by some HR drone that the gift allowance was supposed to not be used for food for myself."
"So I booked a room in a 5-star hotel, was upgraded to a junior suite because of my rewards status and invited my friend to evenings of beer, video games, and room service."
"After my second expense report, the project manager asked me about the tripling of the expenses compared to the first report. After explaining the situation and pointing out what sum of money it would mean over the six months, he got in contact with HR..."
"Two days later, the rule was rescinded. The project even got my friend (the then newly released) PS3 as a thank you for letting me stay with him."
- alphager
"I was working as a medical assistant at a private practice medical clinic. Our clinic manager wouldn't allow the new receptionist to drive to the bank to deposit cash. Made her walk carrying the money bag so that she couldn't 'drive away with the money.'"
"Bizarre. I know. That went on for a few weeks. Then the receptionist was mugged and over $1,000 in cash was stolen. She was allowed to drive after that."
- IndyMazzy
"The dealership I was working at decided they wanted to save money by not having the cleaning crew come in after hours. People started leaving the dealership to go home to go to the bathroom because they were disgusting."
"I lived pretty far away so I would just go use the General Manager's private bathroom."
- Jeheh
"We couldn't buy drinks at lunch with cash money, had to buy some vouchers. They were just cheaply made laminated pieces of paper."
"This was 2001, I was 13 and bored. Scanned the vouchers and printed them out on paper that kinda matched the color of the vouchers. and laminated them myself. They were horribly made and not even the right color on the backside. Also crudely cut out."
"I 'made' about a hundred of them and passed them out after I tried paying with them for myself and encountered no problems. Made some new friends and upped production."
"It took them about three weeks to find out but by then the fake ones had intermingled with the real ones and had already been resold to students via the student office. About half of the vouchers sold were fakes."
"Drinks were cash only from then on. They had no choice but to accept the fake ones for a little while longer though, as they had sold and charged for some of them."
- VloekenenVentileren
The protocols that are often set up at workplaces are questionable at best, but the stories told here are truly laughable.
Do you have any similar experiences with workplace or school rules backfiring? Sound off in the comments below.
Keep reading...
Show less