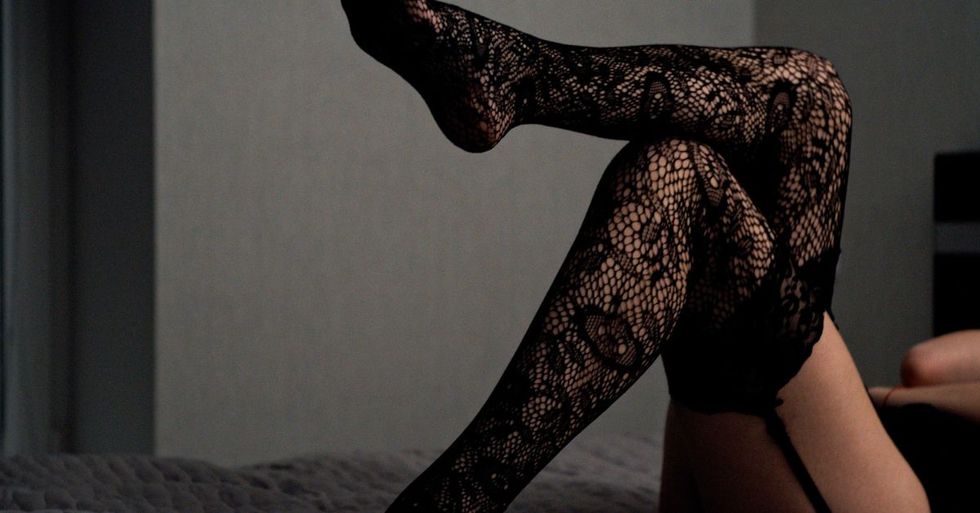 My house, my rules. That has always been a standard when discussing being a guest in one's home. When we stay at another person's home we're obligated to not make them feel ill at ease. They're doing us the favor. Apparently some people lost that memo. Case in point… Redditor Princessleiawastaken wanted to discuss her […]
More
So apparently we are in the endemic phase of this nonsense.
We have light at the end of the tunnel.
So what now?
Where do we go from here?
Normal seems like an outdated word.
How do we get back to normal though?
Is it even possible?
What are reaching back to?
Life pre-Covid.
Those were the days.
If only we could bring them back.
Redditor hetravelingsong wanted to discuss our new normal in this hopeful "endemic" phase. So they asked:
"What's something random you miss about pre-COVID times?"
I miss people being sane. Though that maybe election cycle issues not COVID. We'll never know.
I thought I was Alone...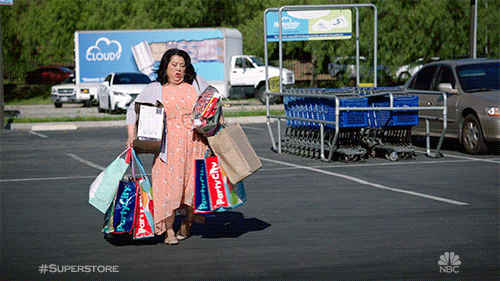 Black Friday Nbc GIF by Superstore
Giphy
"Being able to grocery shop after 11 pm."
Reading_Rainboner
"Hell yes. I miss the days where the Walmart across the street was open 24 hours."
Small_Tax_9432
let's just go...
"I miss spontaneity... everything now seems to have a barrier of difficulty."
iidosee
"I live very close to Disneyland so I have an annual pass. My friends and I would just go there after work and hang out and grab a bite to eat."
"Now, we have to reserve a day to go. And most of the time, the days are at 'full' capacity so we couldn't even reserve. I don't want to schedule to hang out at Disneyland for a couple hours for July. So yeah, I definitely miss the 'lets go eat at Disneyland tonight?' texts."
mymymissmai
Not til 24-25
"Functioning global supply chains. Ah, the product you want has got microchips in it? 9 month wait."
richard-king
"Minimum, I'd been saying for a while now that I wouldn't expect a true return to normalcy in terms of electronics prices till 2024-2025. Although Crypto crashing through the floor really took some of the pressure off graphics cards which I really appreciate."
statiiic
WTF?!?!
"How affordable everything was!"
Disastrous_Hour_6776
"Yep. Today I was bagging up my things at the grocery store and I heard the cashier say to the lady behind me 'thats $78.12.' She had -- 2 boxes of Kellogg's corn flakes, a carton of 12 eggs, milk, strawberries, raspberries, blue berries, a small cheese cake, English muffins, coffee, and a small whole frozen chicken that could maybe feed 3 people if the meat portioning was small."
SnowyInuk
Sushi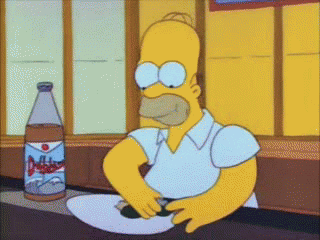 sushi GIF
Giphy
"My favorite sushi place. It was good quality, close by, kid-friendly, and not too expensive."
InannasPocket
All of this... it was a simpler time.
NASTY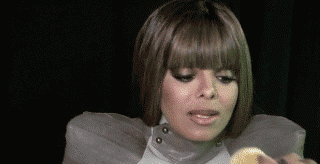 Janet Jackson Reaction GIF
Giphy
"As a retail worker, just how f**king NASTY some people have gotten."
DmitriPetrov*itch
"They applauded you for being an essential worker but won't vote for policies that'll raise minimum wage while insisting a wage cap for heavily paid employees."
sketchysketchist
CHANGES your DNA...
"Some of the people closest to me became very bitter and petty over the last 2 years. So many people have the 'crazy eyes' now."
__--__7
"So true and holidays with the family is like who has the biggest tinfoil hat building contest. How many jumps does your brain have to go through to think that the Covid vaccine CHANGES your DNA into the patented DNA so that the government now controls your body."
"So like vaccinated people now have a singular DNA set. I feel like I still have a chunk of my brain just broken off due to that comment alone. I was also told by same family member that I could never donate blood again due to the vaccine. I guess it is so my patented DNA doesn't affect people?? FYI my vaccinated butt just donated today fine and multiple other times after the vaccine."
tyreka13
Homeward Bound
"House prices."
adrianinked
"I'm resigned to never thinking I have a chance on owning property where I live. I'm 30 and just can't imagine it anymore. And I don't want to live anywhere else so, whatever."
Osdab2daf
"That didn't happen because of the pandemic. That was already happening regardless."
CH11DW
Oh Mickey
"All Day Breakfast at McDonalds."
hutch2522
"It was honestly hell to do, and not very popular. ITs margins aren't anywhere dinner and lunch specials. ON top of that, the temperatures are such that They require its own grill, meaning that if you have 2 grills in shop, you are down 50% of lunch capacity."
Freyas_Follower
Way back when...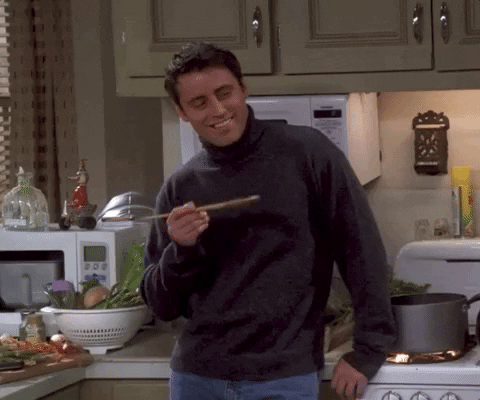 Season 5 Friends Tv Show GIF by Friends
Giphy
"Hanging out with friends. And I mean waaaaaay before Covid. Like 2006 back when I had some friends."
LoocsinatasYT
I miss the old days. Maybe we'll get back there.
Want to "know" more?
Sign up for the Knowable newsletter here.
Never miss another big, odd, funny or heartbreaking moment again.
Keep reading...
Show less
Many parts of the world are gradually lifting mask-wearing mandates in public spaces as the pandemic inches closer to the end.

Yet, not everybody is ready to ditch their N95s.
Some people are immunocompromised, and there are rising cases of COVID infections in certain parts of the world from newly discovered variants–which is enough of a reason for people to still cover up to protect themselves and from infecting others.

Curious to hear from strangers online, Redditor -Omegamart- asked:

"Are you still wearing a mask in public? Why or why not?"
Wearing masks has become convenient for reasons you would totally expect.
The Perfect Cover UP
"I wear one to school because I have a nose ring and we're not allowed to have nose rings lol."
– firesidepoet

For The Insecure
"Without a mask I'm just ugly. With a mask I'm mysterious."
– Whole-Recover-8911

Grants Personal Space
"I have an average face, but terrifying/alluring serial killer eyes.... The mask gets me my own personal space without effort."
"The wife says I have the dead eyes of a shark..."
– escape1979uk

Joy Of Anonymity
"Went into a restaurant for pick up a few weeks ago. Saw a couple of people I knew but didn't want to talk to. I was wearing a hat, glasses and a mask. They didn't recognize me at all. Easy to avoid them."
– agreeingstorm9

Still Under Construction
"I am going through getting dental bridges so its a nice way to hide half-broken teeth."
– aBadBug

These people wear masks for the reason why the mandate was instituted in the first place.
For Safety
"Yes. My wife is immunocompromised as she is a transplant patient so I don't want to pass anything on to her."
– SirGreenDragon

Out Of Respect
"My youngest is a PTA. So many of her very young patients had Covid. She herself had RSV when she was three months old and was hospitalized. We still wear mask in public because of those that couldn't survive this virus that hasn't gone away."
– TaterMA

It's Still Risky
"I wear a mask because I interact with a lot of people every day and I don't know which ones are immunocompromised and do not want to take the risk of getting them sick."
"Why does that anger some people?"
– sharkira

It's Been Proven Effective
"I'm the type of guy that gets bad colds every summer and winter. I haven't had one in over two years since wearing a mask."
"Also a fair number of my neighbours are high-risk; even if I don't come down with 'it' (even if I'm all jabbed and boosted), I'd rather not pass 'it' on to them."
– neohylanmay

Never Again
"I stopped for a while. I got Covid this week. I am triple vaxxed and healthy and it knocked me on my a**. I'm masking from now on for two reasons."
"I want to avoid getting Covid again, it sucked."
"if it was that bad for me, I can't imagine what it would be like for people more physically vulnerable. I want to reduce the spread to lower the risk for everyone."
– Astuary-Queen
Still In A Pandemic
"I wear one in public because covid isn't gone, people are still catching it, people see still dying or having to live with long covid and I fall into a vulnerable category. I don't trust others to do the right thing (isolate if positive) so I look after myself."
– LaraH39
It's Second Nature

"It's become a habit (I often put it on when I'm outside)."
"I work at a fast food restaurant."
"People won't talk to me as often."
– stinkylooloo89

With the TSA announcing they have gotten rid of the mask requirement on air travel, I'm still be wearing a mask.
I'm vaccinated, boosted, and I don't have an underlying medical condition that makes me vulnerable to infection, but wearing a mask on planes gives me a peace of mind somehow.
I've also gotten so used to wearing them as I've flown a lot, cautiously, during the pandemic, that boarding a plane without one would somehow make me feel naked.

Want to "know" more?
Sign up for the Knowable newsletter here.

Never miss another big, odd, funny or heartbreaking moment again.
Keep reading...
Show less
You hear them all the time.
Commonly used expressions or sayings, slogans and catchphrases, reminders in television or internet ads, and they drive you up the wall.
Something about what they're saying, how it's said, or just the repetitive nature can make you wish your ears no longer worked.
Fortunately, the internet exists so we can all share in our auditory misery.

Reddit user, KamuiT, wanted to know what expressions should get in the bin when they asked:
"What is a phrase or saying that you hate?"
Spend enough time online and you'll come across some commonly used expressions that you are absolutely sick of. It's not that they're super offensive or anything, but after seeing them a hundred, thousand times, it might be time to try saying something else.
Now I'm Not Doing It Out Of Spite
"Please like and subscribe."
Autisten1996
"Smash that like button, check out the merch, and consider supporting me on Patreon so you can get the exact same content, but before I bother editing it!"
JADW27
"I could care less"
"NO! It is I COULDN'T CARE LESS"
kennyd612
"I should OF known better cringe"

Hattrick_Swayze2

There's Only One Truth
"That's my truth"
igottathinkofaname
Not to be confused with "The truth".
SaltRocksicle
"Worse, "I know my truth."
"In other words, they're convinced of their own infallibility."
AlterEgoSumMortis
All You TikTokkers On Your InstaTweets
"Tell me you're ___ without telling me you're ___"
PumpkinPieIsGreat
*robotic woman voice on TikTok*
ddh85
It's not the saying itself that might give you a headache, but the way it's being used. Typically, these expressions are used to cover up someone's ignorance or lack of honesty.
Keeping Information To Yourself
"Up to Sale: Up to 80% off" 2 items at 80%, the rest at 50% and less."
oh_no_name
"Save up to 15% or more! Your savings are somewhere within the set of all real numbers!"
ill_Skillz
"I love the weight loss commercials that are like "YOU COULD LOSE UP TO TWENTY POUNDS OR MORE IN THE FIRST WEEK""
"So what is it you a--holes? Up to 20 pounds? Or more than that?"
Spiderbubble
They're Doing A Job. Compensate Them As Such.
"Not all heroes wear capes"
"It's been getting on my nerves lately. It's been overused."
WhichWayzUp
"You're doing gods/the lords work"
josey__wales
We're Not All Scientists And That's The Point
"Do your own research!"
"People suck at doing their own research that's why we trust experts."
IFeelSorry4UrMothers
"Do your own research [on COVID]"
"Yeah, I'll just pop down to the virology lab in my basement and toss some samples into the centrifuge. Everyone has their own virology lab, right?"
TheBelhade
And then there's these, the true definition of "ear-achingly bad." Hearing these can make you immediately zone out of a conversation, hang up the call, and never speak to that person again.
Maybe not that far, but it'll certainly feel like it.

We're Living In A Time Of Condensed Pop Culture
"I'll start:"
"I hate the phrase on the radio that says "80s, 90s, and Today!'"
"Today has been 23 years now."
KamuiT
Let's Normalize Not Saying "Let's Normalize"
"Let's normalize…(insert something that's already normal to do)"
Hawaiiliving43
"Lets normalize driving cars and eating food"
AliceP00per
"let's stop normalizing....thing that's normal but they just don't like"
RUfuqingkiddingme
Parental Nicknames...Ugh...
"Hubby" and "preggers"
Burrito_Loyalist
"When parents refer to their kids as "my littles". It's in EVERY mommy blog. Just call them your kids! I don't even have kids and it annoys me so much."
violent_delights_9
Wait For It...
"No offense but…(insert offense)"
Nice-Advertising-551
"Usually when someone says no offense, what follows is some rude remark. The term pretty much means nothing"
Whenindoubtpinkyout3
Best Regards
"Hope this email finds you well."
personofinterest18·
Backhanded Compliments
"you do you"
"People say it like it's a positive note to end a discussion, when really it's the most backhanded comment of "I think you are doing this wrong, but whatever"
Drawn-Otterix·
Caveman
"Look who came out of their cave!"
Old-@ss-enthusiasm·
No Thanks
"Anything about paying your dues. This was said a lot when I was in unpaid internships that asked way too much of me while I was also a full time student and working part time. Being paid in experience doesn't cover my groceries."
alistofthingsIhate

Round of Applause
"Clapback."
"I like the idea, but the word just sounds gross to me."
Avicii_DrWho
It's okay to fall back on easily understandable expressions to get across your point. Maybe do a little consideration once in a while so you don't always say what everyone else is saying. It might seem hard at first...
but whatever doesn't kill you makes you stronger.
Ew.

Want to "know" more?
Sign up for the Knowable newsletter here.
Never miss another big, odd, funny, or heartbreaking moment again.
Keep reading...
Show less
It can feel like the world is out to get you, especially when people die in such easily avoidable ways.
This isn't to make light of tragic accidents, or people suffering from long term illnesses, but when you look at the staggering amount of gun deaths in the country, or the number of people still losing loved ones to lung cancer after years of smoking, it becomes apparent maybe some people don't want to avoid it at all.
When it seemingly would be so easy to step to the side.

Reddit user, Viapiane, wanted to know what common pitfalls you can avoid when they asked:
"What is a common death that could easily be avoided?"
Classes and preparation are important for a reason, to make sure you know what to do when a dangerous situation arises.
Last thing you want is to be out at sea and not know what to do if the boat capsizes.
Take a class.
And stay away from that raccoon.

Swim Classes As Soon As Possible
"Drowning. Practice water safety and teach your kids. It's so sad to hear of a child that drowned from falling in a pool when supervision and education could have prevented that."
Imrealbutter
Take A Class And Go To A Range Before Even Thinking About Buying One
"Gun accidents. There are rules around guns for reasons."
TheBitwolf
"Yup. I grew up in a SUPER hillbilly home. Dad was an avid gun collector. He never even had to lock them up because the rules were NON NEGOTIABLE. For as long as I can literally remember, we knew the rules. And you did NOT f-ck around. The consequences were very real and we knew it. That's just the way it was. Period."
JustGenericName
"No matter how they're phrased, it always comes down to the four universal rules of firearms. If someone is disobeying even ONE of these rules, they're not safe to be around when handling guns."
"Treat every gun as if it is loaded. Always. It doesn't matter if you "know" you just saw them empty the chamber and remove the magazine. It doesn't matter if the slide/chamber is locked open. Always. Loaded. Trust but verify."
"Never point the barrel of a gun at something or someone you are not willing to destroy/harm/kill. Is it ok to point a gun at someone if the gun isn't loaded? See Rule 1."
"Keep your booger hook off the bang switch. The finger does not touch the trigger until such time as the target has been acquired and you are immediately ready to apply deadly force."
"Know your target and what is behind it. This goes back to Rule 2. Bullets do not always stop on/in whatever you are actually firing the gun at. Overpenetration is a thing. Missing is a thing. You are responsible for whatever that round hits after it leaves your gun."
jmrichmond81
Seriously. Don't Go Near The Raccoon.
"Death from wild animals. Most people are going up to animals and provoking them. What are they expecting to happen?"
FoxKid720
"People are trained to think cute fluffy animal is adorable because wild domestic animals like cats and dogs are deceptively friendly, as they've learned being nice to the humans can mean pets and food handed to them. Wild animals not so much. They're also self trained to think that dogs growling and upset till they run away means the bear will do the same. No, it's just going to take your face off."
Sasparillafizz
You would think being in control of a 2,000 pound metal object would make people a little more careful.
And you would be surprised how often you are wrong.

Let The Gas Go
"The carbon monoxide deaths in Texas last year come to mind as especially tragic because a lot of people just didn't know how to avoid them, like by not turning on the car in a closed garage"
jq12ton
"One cause of CO poisoning that's much less well known is starting a car when it's exhaust and up to their tires are buried in snow. The exhaust collects under the car, having no where to go thanks to the snow, then re-enters the car through the wheel wells and other areas, filling it with CO and killing anyone who's inside trying to stay warm."
"Happens to dozens of people every year when a sufficiently large snowstorm hits an area."
jackp0t789
Eyes Up. Don't Drink. Buckle Up.
"Vehicle accident fatalities. So many are due to DUI, texting, drowsiness, carelessness. If people just took driving more seriously and realized it was a privilege rather than a right and that their road rage/road policing/rushing can result in killing someone, maybe people would slow down and take more care."
"I live in a pretty bad area for driving. People can't stay in their lanes when the road curves, they merge over without checking blindspots, they merge over going 20mph less than the posted speed limit when you're right on top of them, etc etc. It is one of my biggest fears that my SO will die in some utterly stupid and fully preventable auto accident because some jackass was being a careless, and therefore enormously dangerous, driver."
ohmynymph
Whatever the cause of death may be, there could have been long term warning signs, things to look out for, before it happens.
Talk to someone to get your anger issues under control, go for a walk and for the sake of the world, get your COVID vaccine.
Don't Let Things Escalate
"In conflict that is looking to turn violent?"
"Walk away. Swallow the ego and walk away."
"There's a number of people who would still be alive if they followed this."
thatswhatshesaidxx
"I think this also applies to a lot of conflicts with strangers generally. It's really senseless to argue with a stranger and especially to let that escalate into a fight. I mean what is a good outcome there? You take a risk of getting at least punched, sued, injured or killed just to win and not see that person ever again if you're lucky?"
"That wouldn't even be worth a bruise for me. It's not 'manly' or strong to carry out those conflicts. Strong real men choose their conflicts wisely and don't resort to violence but solve their problems with words where necessary. You either talk things out with people you are close too or you walk away."
quackiemcduck
Taboo To Talk About, But Nonetheless Important
"Unfortunately, it's incredibly hard to stop once your drinking crosses that invisible line. Alcohol eventually changes your body chemistry, creating a dependance on it."
Complete_Business_31
Get It Checked When You Can
"Colon cancer. Super curable when caught early. Death sentence when caught late."
Scrappy_Larue
"A colonoscopy is terrible, but the relief when doc says, I found 3 precancerous polyps and removed them, it's a giant relief."
CommercialExotic2038
2020. 2021. 2022?
"Covid. Get vaccinated."
sneeeki
"And now, also get boosted. Unless you have other major health issues, that pretty much guarantees you won't die from Covid."
AgoraiosBum
The world is a dangerous place, so make sure you're keeping an eye out for yourself and those around you.
That cute raccoon is coming for your face.
Want to "know" more?
Sign up for the Knowable newsletter here.
Never miss another big, odd, funny, or heartbreaking moment again.
Keep reading...
Show less