I love a good love story. I love an epic love story even more. And epic love stories are more common than we think. Often epicness happens in the details, the small moments and over a short period of time. I firmly believe that when you know... you know. Deep down you can feel it when it's happening. But we've all become so jaded by life and the crashing of so many dysfunctional relationships, we already knew were a disaster, we tend to be apprehensive about falling in love ourselves, especially when deemed "too quickly." But who can define "too quickly?"
Redditor u/1_1_0_0 wanted to hear all about the times that love lead and everyone just knew by asking... Married people of reddit , How long after you started dating, did you realize you were going to marry this person ?
"Faster"
I've been in love a handful of times. And each time I fell, I fell fast and hard. And after each fallout I swore... SWORE... that next time, I'd take it slow and have a checklist to go through before an "I Love You." Cut to me falling faster each time that follows. Oh well. My heart is a mess. But, love has worked out for plenty of other people.
The Irritated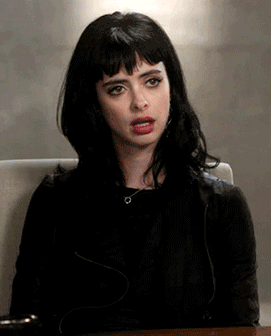 Come On Reaction GIF
Giphy
I first met my wife when we were dating other people roughly, 11 years ago. She found me annoying. I knew it was meant to be when she confessed this a few years later.
Getting Oriented
Met my wife the first day of orientation week in college. Both of us were in long-term (multi-year) relationships already.
Less than 3 hours later, I went back to my dorm room and told my roommate, "That's the girl I'm going to marry."
Took over a year to start dating, but we've been together ever since (nearly a quarter century later).
She's the other half of me I didn't realize was missing until we met.
DAMN I love that woman...
I'm going to call her now to tell her!
It's Easy
I know this sounds early, but like, a week. I feel exactly the same now as I did about her then. I knew it then and obviously I was right.
Same.
Husband and I stopped dating on date 3. It was too much effort and we were far too comfortable with each other.
You hear about "clicking" but you never think how easy it can be. You find someone that fits perfectly with you.
A Quick 6...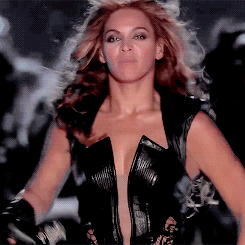 married single ladies GIF
Giphy
We dated for about 6 months before I started thinking about proposing, but we were together for almost a year before I finally popped the question. We were juniors in college and got married before we graduated. We've been married for 40 years.
4 Years! 
My (now) wife and started talking about marriage pretty early on. I don't have a specific timeframe, but I'd say within the first few months. At that point it wasn't super serious and nothing planned out. Just like, "oh, when we get married I want to have XYZ at the wedding", or "when we have kids let's do XYZ". That kinda thing.
We knew it was going to be a while before that happened, though. She was in her final year of college when we started dating, and I was only just starting my career. We both had things we wanted to do before marriage.
Mostly she wanted to live in a place on her own, without roommates or anyone else supporting her, for a year just to prove to herself she was actually able to fully support herself. I wanted us to live together, just the two of us, for a year just to know that we were really able to cohabitate well.
So I didn't propose until about 4 years after we started dating, but we pretty much knew at the start.
"The Strike"
See that? Love is like a venomous snake that strikes silently and without warning. Once the poison is in you, it's over. So all you can do is succumb. Oh, that's a gloomy analogy. Whatever, y'all know what I mean. And so do a long list of lovers with a movie worthy tale to tell. Read on...
Happy New Year!!
20 years ago we met in December for lunch after being set up by friends. Talked on the phone for a couple of weeks, went out for New Years. We moved in together a couple of weeks later, middle of January. Married on February 24th, 10 weeks after meeting. Somewhere in the first couple of weeks we just kind of decided to get married.
Best casual decision I've ever made.
Bling Discussion
After dating for like three months he asked me what kind of engagement ring I wanted and proceeded to show me his favorites. It was so sweet and I realized there's no way in hell I could marry another man.
with the seasons...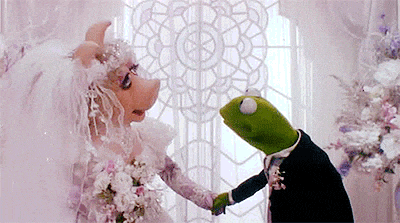 just married love GIF
Giphy
We met in June, were in engaged by October, and married by the following July. That was 17 years ago.
Daddy Knows
I learned that he can defuse my dad's political rants without my dad catching on to what he's doing. It's very sly. Forget romance, that's a necessary survival skill and I needed him on my team.
Edit: diffuse vs. defuse...
Also it was one of many reasons, but my dad is legendary among my family as the man you don't want to introduce your SO to before they're nailed down. He's a wonderful person and dad but he is kind of a crap-head. My husband gets along with him effortlessly. When you marry someone, you also marry their family. It's important that you're able to maintain peace.
Smells like Love
A week or two after we started dating she met my parents and farted in front of them.
I Know You
I had known this person by acquaintance since 2014. Asked me out in March 2017 - said no for 4 months. In September 2017 dated. In December 2017 he proposed, and in January 2018 I said yes.
TLDR - 4 months after 1st date, but knew him for a few years before dating.
Listen to your heart, that's not just a great song from the 80s/90s rock band Roxette. (Love them) It's also a mantra we should all embrace more. Just try to embrace it with your brain attached. Pay attention to red flags but don't ignore Cupid's arrow when you feel the sting. Life is too short. But take your time before you share you're bank account information.
Want to "know" more? Never miss another big, odd, funny, or heartbreaking moment again. Sign up for the Knowable newsletter here.

Keep reading...
Show less
As a married woman, I learn more and more every day what it means to be in a romantic relationship. It is a constant learning experience, and even now, four years into being together, we still are learning more and more about each other.
This isn't just our relationship. In fact, this is a universal trend in all relationships. Most mistakes that we worry are specific to our relationship are actually common to every marriage or partnership. We've all been through it, man!
Here are a few examples, courtesy of Reddit.
U/Frozly asked: What are common mistakes people make in a relationship?

​Some things may seem ridiculously obvious to a single person, but once you're in the thick of it, it becomes a little harder to catch.
Disagreements happen. It's better to face them head-on.
Trying too hard to avoid potential arguments to avoid conflict rather than hashing it out before the issue becomes too big to handle.
This I believe is the most important. At first, I was afraid to say things sometimes because I was so afraid that she might not see me the same or something. She was doing the same.
We both learned that love is love no matter what and any disagreements we can talk about and we may feel sad or hurt or upset but we never yell at each other, we simply talk it through and if it's something we both disagree on, we compromise. We have both had our small moody feelings but we always talk things through and so long as we stay true to each other I believe it will last forever.
I learned that when two people love each other so much, they will work together and be devoted to each other no matter what. And we have a strong relationship that I believe will last forever.
Never ignore your problems!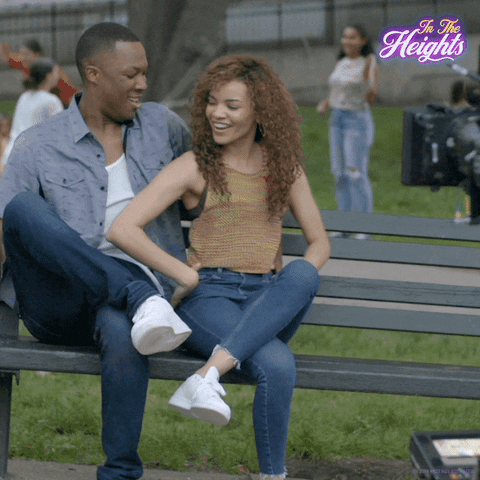 GIF by In The Heights Movie
Giphy
The most common mistakes that couples make are not actively listening to one another, taking their partner for granted, and pushing aside problems because they don't want to cause an argument.
Also talk about what's bothering each other.
You got to work together to solve issues that come up, you can't just ignore them. That's how people end up leaving or cheating.
Communication is key!
Not being able to communicate. You need to be able to voice when you are hurt without them taking it as an attack. You need to be able to hear your partner.
100% agree. Although I do think it's important to encourage learning how to communicate. Many adults just simply don't know how to do this and I do believe it's a learnable skill.

Should you waste your life with a partner who has no interest in self development and learning to communicate? Probably not. Should you discuss this with your SO who has poor communication skills and create a plan to work together and improve communication? Yes!
People go into relationships thinking love is a certain way. But almost always, it's the exact opposite of what you expect. It's not like the movies, babies.
Married life in a nutshell.
That love is a feeling. You can "fall" in love with someone but it's more of a choice to be deeply connected with this one person. Over time you constantly choose to love them through the good and the bad. If you base your entire relationship on how love is a feeling, you're most likely going to "fall out of love" with them.
DON'T do this.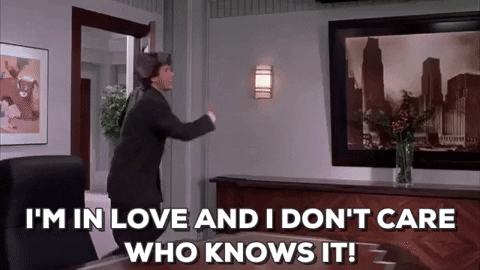 will ferrell elf GIF
Giphy
Labeling your partner the source of all your happiness and joy.
100% this. I know the phrase "how can you be happy with someone else if you're not happy alone" has become hated because some people feel like it's saying "people with depression should never be in a relationship" but it's not really about that. As someone who has been put in the position of "someone's entire happiness and joy" it is extremely stressful. Because the flipside ends up being "I'm unhappy - how can my partner fix it??" even if it's not a conscious or intentional thing.
All of this.
Getting into a relationship too fast and not getting out of the relationship fast enough (especially prior to marriage).
When you're not in an official relationship with someone yet, it's pretty easy to walk away if you see problems. But once you're officially in a relationship with someone, you're more invested in them, and you're less likely to walk away when you see problems. So it's important to spend significant time getting to know someone before you start doing things that make you feel more reluctant to walk away (whether that be kissing them, calling them your boyfriend or girlfriend, or whatever), so that you will filter out more of the bad potential partners before they become actual partners and waste more of your time causing you more pain.
Once you're already in the relationship, it's important to communicate - to express your needs clearly and assess your partner's needs with empathy and care. And if you've expressed your needs clearly but your partner still does not meet them, then it's important to end the relationship. Hanging around hoping something will suddenly change somehow is wasting your time and also wasting your partner's time. It's a kindness to both of you if you just explain that since your needs still have not been met, you're leaving now.
There are at least three basic stages of a relationship. The first stage is when it's not officially a relationship yet. Use this stage to filter out as many bad partners as you can before you get too invested. Think of as many relationship pitfalls as you can, and ask questions to try to determine in advance whether each potential partner is likely to be able to overcome them with you or not.
The second stage is when you're boyfriends/girlfriends/etc. but not married yet. At this point you've progressed from asking questions and getting to know one another to actually trying to be one another's primary supports in meeting the daily challenges of everyday life together.
The biggest question to keep in mind at this point is, "Does this person make my life better, and do I make theirs better?" Does this person help you solve problems, relieve some of your burdens, introduce you to new and interesting ideas, listen and make you feel understood, relate and make you feel less alone - and do you do the same for them? Are you happier when they're around, or does being around them exhaust you - and do you think they're happier or more exhausted when you're around? If you were suddenly sick or injured in some new way and you needed help, could you rely on them to take care of you to about the same degree that you would take care of them? When you need something from them or they need something from you, can you each typically get what you need from each other, or does the conversation become strained or awkward because one of you is less able or less willing to meet the other's needs?
In this stage, the possibility should never be far from your mind that maybe this person might turn out to just not be the right person for you to be with at all - because if you find that you're not making each other's lives better, and some conversations about how to try to fix that don't seem to be actually fixing it, then the best thing for both of you is to end the relationship as soon as possible so you can both avoid wasting any more of your time with each other.
The third stage is when you're married. At this point you should already have become very confident that you're both basically reasonable people because you should already have demonstrated considerable ability to get along well and help one another surmount problems in the past. '
So, when life continues to present new challenges, you should have some confidence that even if those challenges do lead to some arguments, those arguments are not reason to doubt whether your spouse is a basically reasonable person or not. You should already be convinced that they are a basically reasonable person. You should already have a substantial history with them that proves you are compatible in a wide variety of ways. So even if the two of you change over time in ways that alter your compatibility somewhat, there should still be enough common ground left that it generally behooves you to work through the problems.

During this stage, even if interacting with your spouse does currently make you feel more exhausted and less happy, your spouse still deserves credit for having made you happier and less exhausted in previous years. As long as your spouse isn't physically, verbally, or financially abusing you they should be allowed plenty of leeway to borrow against that credit. People with a history of being really good for you have a right to go through hard times and be depressed and need your support. They supported you, so you should support them too.
And if you're both going through separate hard times at the same time, so you need their support but you're not getting it? Try to be as forgiving as you can, because hopefully you wouldn't have married them if they weren't a basically good person who has proven that they can and do support you quite a lot most of the time. Maybe they just need space to fail for a little while, and then they can get back on track. But also, do express your own needs - gently but clearly - so they know what's going on with you and can make the best effort they can at the moment. Don't expect them to read your mind.
Big mistake.
Assuming your partner should know what you want if they love you. I struggled early in our marriage because the women in my wife's family are big on this. We worked on it and it took a bit, but we got to the point where we would only hold each other accountable to expressed words and thoughts. It has made all the difference in the world and 27 years of marriage have been mostly happy. Also, comparisons. Never say "Well my last SO did this" or " My family always did it another way". Good way to alienate a partner.
​For the love of God, never be petty in your relationship. The two (or more) of you are stronger than that, so just don't do it!
It will NEVER be even.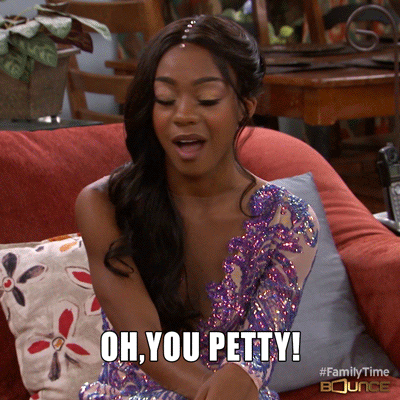 Shade Reaction GIF by Bounce
Giphy
Keeping score.
"I did the dishes three times two weeks ago, you only did them once last week."
"You got a new video game this month, why didn't I get something?"
Etc
It's never going to be completely even, things ebb and flow. Both side should feel like they're getting a fair shake overall but if you keep track of every little thing (even if it's just in your head, I don't necessarily mean like an actual list) it's just going to guarantee that somebody is always "losing". It's not a competition.
Love's not a game.
Treating dating as a game you're supposed to win instead of playing just for fun of it.
Or even worse, treating any communication as something you're supposed to win, instead of using it to find a solution to a problem.
Such good advice.
I've always heard "Don't go to bed angry". Don't take that advice. Most times, you're both tired and it's late. Sleep on it and continue the conversation the next day.
Don't keep score.
Accept/admit when you've screwed up and move on.
As a married woman, all of the advice presented in this thread are gold. My own advice would be to never suppress feelings for the sake of your partner. Being 100% honest with your partner will encourage them to be open with you as well, and you'll be able to resolve arguments way easier.
That's relationships for you. This isn't a Disney movie--this is real life. And snags are going to happen from time to time. But the way you and your partner(s) handle it is entirely indicative of how your relationship operates
Keep reading...
Show less
Finally finding the love of your life to settle down with after experiencing one disappointing date after another is pure bliss.
But it's what comes after the initial attraction that makes your soulmate one to stick around for.
Whether your significant other performs grand gestures – or even subtle ones – to remind you they're grateful for you, is always appreciated.
But it's the quirky idiosyncrasies that will always prove you've found your person.

To demonstrate this, Redditor Danielly13 asked strangers on the internet:

"What's your favorite thing your SO does?"
Keep reading...
Show less
Being an introvert makes dating a bit harder than it is for extroverts who meet and get to know new people with ease. That doesn't mean it's impossible, though.
Internet seems to confuse "introvert" with "completely incapable of leaving the house or speaking to another human being" - but that's not the case.
Introverts are more than capable of happy and healthy relationships, conversations, and meeting loads of new folks. One Reddit user, who is struggling because he is too shy to talk to people, asked:
Introverts, how did you meet your girlfriend?
The question was centered around girlfriends because that is the end goal for the person posting, but the responses came from all kinds of people with all kinds of partners.
Long story short, a lot of introverts needed the other person to make the first move. Also, as one person explained it, getting to the girlfriend is actually the last step in a long road of self-confidence building.
There is no guaranteed method, but one guaranteed NOT to work is staying home talking to no one and doing nothing. So get out there (at least in an e-way cause, ya know, pandemic) and have some fun.
Still Oblivious
We worked together. I wasn't really interested at first. She seemed a bit stand offish, but one day she stayed after work and hung out talking to me. I invited her to a 4th of July cookout at a friend's house the next day, as my crush couldn't make it. She said yes and was very touchy-feely with me. I was oblivious still.
One of my friends at the cookout suggested a few of us go see a movie the next day and she said yes. When we went, she sat next to me and kinda snuggled up close. Still oblivious.
After the movie, she hung out with me at my apartment, sat on my lap with her honey my chest, and watched Red vs Blue with me. She was cold and asked me to hold her. She put my hand on her ass! And I was still oblivious.
It wasn't until she left at 2am that I realized "what if she's into me?" I told a close girl friend of mine, and she almost hit me for not asking her out. So I called her up and she said yes. We've been together 7 years now. I was both an introvert and an idiot.
When guys say we don't catch signals, we really don't.
- Son_of_Sothoth
Make The Move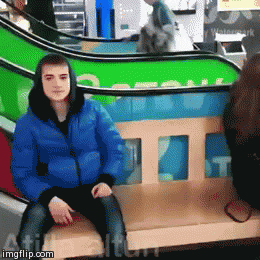 flirty flirting GIF
Giphy
Met someone that realized I was too shy to make a move and aggressively flirted with me and hinted all the time.
Need me a freak like that.
I nearly choked on my drink after reading this, thanks
All of my girlfriends have been the aggressor in starting the relationships. And not with subtle hints either, basically they have to knock on my skull and say hey we're gonna date now.
- ccx941
My girlfriend is an extrovert she introduced herself and I made an uncomfortable joke about how since she doesn't know me I'm "mr anonymous" We've been together for five years now.
I threw pistachios at my (now) husband because he was sitting at the bar playing hard to get.

- Amadai
Tired Of Waiting
Through a mutual friend. We've known each other since 2011 and I had a crush on her since day one. We used to cuddle a lot after parties throughout the years but I was too scared to ask her out.
In 2018 I asked said mutual friend if he thought she'd like to go out with me. He just straight up asked her. She said that she would like that but I was still to scared to do anything. She got tired of waiting for me to ask her out and asked me out instead. Turns out she had a crush on me all that time too.
We're engaged now.
Just Say 1 Line
Overcame my fear of rejection. Manned the f*ck up and started failing at chatting up girls. Not even chatting up, just talking to random girls. After a while I lost my fear, gained confidence and got a girl.
Getting the "right" girl is actually the last step in building your own confidence. There's so much to do before you get to that point. I would suggest that starting right now, try to make a conversation with every person you interact with.
Just something small and easy. Just say 1 line to the next person you see and build from there.
Nice try, extrovert.
Literary Porn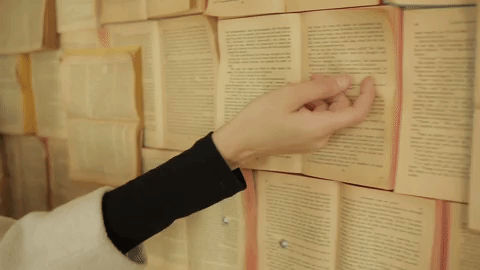 reading quotes GIF by Quote Catalog
Giphy
No lie my boyfriend is an awkward introvert and we met on a porn site that has a chat feature. It's called Literotica. It's not visual porn, it's pornographic literature.
We now live together (for 2.5yrs) him having moved from Florida to Michigan.
- Ali6952
Omegle
I'm sure this is a rare one, but Omegle. 6 years ago. I used to use the website a lot, chatting with girls. I met my girlfriend on the site and starting messaging each other a lot, then skyping, it turns out she was planning on going to the same college as I was (lived in the same state). Now we have been living together for 2 years.
True Self
My close friends and I met up for drinks before a house party, and one of my friends brought their course mate. Usually I have troubling being confident and outgoing around new people, but because I was comfortable with almost everyone there I acted a lot more chill, cracking jokes, doing stupid sh*t, basically my true self.
She told my friend that she thinks I'm good looking and it took me a good 2 hours to come up with the courage to talk to her. Anyway we've been together for almost a year now lol.
- xtaradox
Awkward Jr High Hugs
Aye a thread for me! Okay so me and my girlfriend went to the same junior high. I was 12 and she was 13. Me and her only shared one class together. I also had my best buds in this class, we all sat in the very back and would just BS around and make gorilla noises at each other (I don't know why, we were 12 and it was funny I guess) and she would always turn around and shoot everyone looks.
I developed a crush on her, and since we were both introverts we never really talked and I never conveyed my feelings to her. But when the last couple weeks of school rolled around, I found some courage in myself to start waving at her, and smiling, which would lead to small conversations, which lead to me tapping her on the head when I would come into class, and it wasn't until the very last day of school where she told me that she liked me.

That then lead to a very awkward hug before leaving school, and then another few weeks of awkward Facebook messaging.
Years later (I'm 20 now and she's 21) we now live together and have a beautiful 2 year old daughter, are planning on buying our own home within the next year or so, and to hopefully get out of our home town together. We had our daughter really young so I dropped out, got my GED, and have been working since to support us, so we have been able to afford and save.
I love our story and I thought this was the perfect thread to share it in, hopefully it doesn't get buried, thanks for reading :)
Nearby Octagons
Dating app called Whiplr. Joined it, it's laid out like a set of octagonal tiles with the ones nearest the top being nearest to you and as you go down they get further away. Sent a message to this girl that wasn't too far away from me and asked if she'd be up for chatting and once she said ok we had a brief chat.
At the end I asked if she'd be ok with me messaging again and that was ok so we built up our conversations in terms of length and depth and went on a first date about a month later. We've been together almost 4 years now.
Therapy Made It Happen
I hope a story of how I met my now husband is ok for this post.
I was going to therapy and was encouraged to go out to events and parties. I met him at a university holiday event and we both volunteered to visit and give doughnuts to kids in the hospital. I pulled myself together and went to every party or hangout I was invited to, whether I wanted to or not. It was part of my therapy.
We got to know each other, got drunk with friends one night and we started to making out. Then we went on a few dates a slowly became serious. Our first dates were pretty easy going since we already knew each other and the dates were more fun than a scary interview.
We just celebrated 2 years of marriage.
Ask One Out
I was talking to a friend at work about why none of my chats on tinder seemed to go anywhere and how it was getting me down.
She then reminded me that if I wanted to go on a date with any of the them I'd actually need to ask one out. I tried and it turns out girls will actually say yes to dates quite a lot if you ask. I'm now engaged :)
Want to "know" more? Never miss another big, odd, funny, or heartbreaking moment again. Sign up for the Knowable newsletter here.
Keep reading...
Show less
What kind of person would have the nerve to interrupt a wedding in real life?
Well, there are a quite a few people out there who wouldn't hesitate to ruin a couples' most special day. Imagine having spent tons of money and time to make your wedding day as flawless as possible, only for a disgruntled relative or jilted lover to trigger the most awkward moment possible during the ceremony? In the best case scenario, the objections are planned out pranks to get a good laugh out of the crowd.
Redditor u/Bowling_Cabbages never got to see such an event in person, and so asked people... "Have you ever witnessed a wedding objection? What was it like?"
10. This bitter guest did their research
"The most dramatic objection came from a guy seated further back in a church filled with people. (As an organist, I've witnessed innumerable weddings.)
He said the groom was still legally married to another woman in California - that a decree of divorce had not been finalized by the judicial system.
(Turns out the guy was correct - some glitch in the process prevented the divorce from becoming official, even though the groom thought it had long been resolved.)
Apparently, the man who spoke at the east coast wedding ceremony was related to the groom's wife, and the guy was intent on spoiling the occasion out of some bitterness he held toward the groom."
9. It was just a jest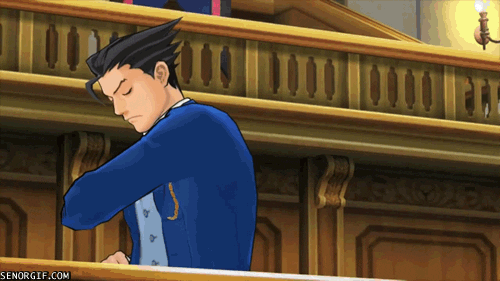 Giphy
"Only once. They were lawyers being married by one of the judges they appeared before a lot. It was done as a joke. The judge overruled the objection."
8. The nephew with good instincts
"When asked if there were any objections, right on cue, the groom's two year old nephew squealed and banged his toy car on the floor a couple of times like he was trying to make a point.
The marriage didn't last, I guess he's the only one who was perceptive enough to know."
7. This very funny gag
"I didn't go to this wedding but my father is a pastor and to this day claims this to be the craziest ceremony he's done.

The couple wanted a redneck-but-not-redneck wedding. They rented him a big rich cowboy suit. Think Doug Dimmadome. They then proceeded to give him a holstered revolver with a blank in it and told him when he got to the 'speak now or forever hold your peace' bit, the groom's brother would stand up to object and they wanted him to pull the gun and shoot him. According to my dad, it was the stupidest request he ever had but it was fun and the crowd loved it."
6. The cranky mother in law silently objected
"My MIL showed up to my wedding in a black funeral type fundamentalist Mormon looking dress in protest. She was supposed to wear purple, silver or teal to match wedding colors and had shown me two outfits she bought in those colors.
But she got mad at me for not letting BIL give the blessing at the rehearsal dinner because I wanted the actual pastor in attendance to do it and threw a fit and threatened not to come to the wedding. She ended up coming but in that funeral dress and frowned in all the wedding pictures and pretty much ruined my wedding."
nonailsdorag
5. Nature's objection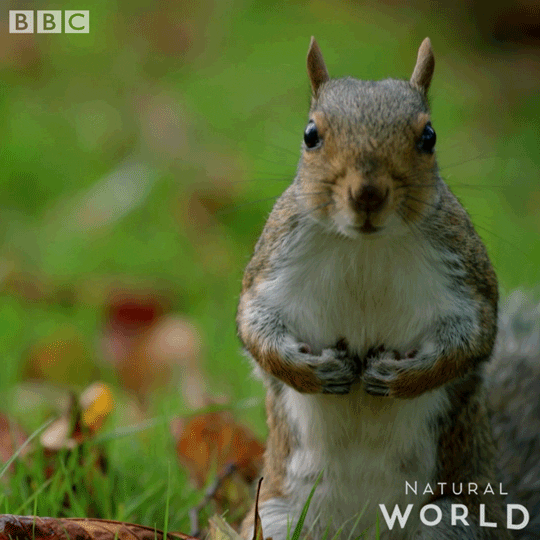 Giphy
"I was at an outdoor wedding. During the ceremony we get to the 'speak now or forever hold your peace' bit and during the pause a squirrel had been walking across a tree branch causing it to crack, break, and fall to the floor. It was loud.
I turned to my wife and said 'I guess God is trying to tell us something.' to which I got hit on the arm by her as others around us chuckled. Apparently I said it a little too loudly!
Turned out that squirrel was on to something. They split up after 5 years."
4. The aggressive uninvited guest
"Wasn't necessarily and objection, but a friend of mine was getting married and his fiancées mother wasn't invited. Idk all the details of why but from what I understood she sort of dropped her as a child for a few years then when she heard she was getting married she tried to show up. Anyways the mom and her boyfriend show up and makes a huge scene about how her daughter is getting married and she has a right to be there. She ends up getting pushed down the stairs by security because she was throwing punches at security trying to get into the chapel. It was a crazy experience."
3. A declaration of love
"Ok, my sister and her best friend went to a mutual friend's wedding and they told me this story.
Everything was going normally and the bride walked down the aisle and it was all good. then the officiator asked if anyone had any objections and the best man came forward and just started roasting the bride like he held nothing back. so the groom got really upset and was like 'why are you insulting my wife?' so the best mn answered 'she's not your wife yet' it went back and forth for a bit before the best man shouted, 'I'M IN LOVE WITH YOU DEREK!' the whole place went silent like in a movie. Then the maid of honour dragged the best man away and they continued on with the wedding like nothing happened."
2. This mom didn't hold back
"I was on wedding of my mom's cousin (J). When the guy asked if there was any objections, the mother of J said: i never wanted my daughter to date such a ******* like him. Everyone started whispering and J was holding her tears back. I was something around 11 when that happened, still old enough to understand that J didn't want her mother there. The mother had to leave, and the ceremony continued. After that a went to hug J. She was 20 at the time, really young. She started to tear up while hugging me. Imagine getting married, and your mother would talk **** about your future husband, when she was this young, she seemed to regret going that fast. They are still married, happy and healthy, but if i'm ever gonna get married this is going to be my biggest fear."
1. This very awkward moment
"I got my license to marry people online. It's kinda cool. I was marrying this sweet couple and when I got to 'Does anyone object this marriage?' Someone did. The uncle of the GROOM. He stood up, said he objected because 'I love you more than your girlfriend does! Marry me instead.' It was kinda weird. I am not going to lie."
Do you have something to confess to George? Text "Secrets" or "
" to +1 (310) 299-9390 to talk to him about it.
Keep reading...
Show less