Most couples are inseparable and enjoy doing everything together, thanks in part to shared mutual interests.

But on occasion, some people in relationships go off in pursuit of one-sided pleasures in secret for various reasons.
These can range from going out to a vegan restaurant when the other person is a carnivore to seeing a Netflix show that is too violent for a squeamish significant other.
Because not every significant other may not share the same passion, Redditors TheTinRam asked:

"What's a guilty pleasure you hide from your significant other?"
These Redditors needed some "me time."
Dad Time
"Everytime I go on a late night grocery run (once or twice a month) because I work nights, and my wife forgot to grab whatever, I add a $0.70 Mexican soda to the cart. It is just for me. It is something my dad used to get me on especially long days when I was a kid 'helping' him on jobsites. It is my tiny reminder of him."
– thecountnotthesaint

Story For No One
"I write stories for years now, some of the times she thinks I'm working on the computer but I'm actually writing a story. There is nothing to hide but I just keep it to myself, none of my family members know I write stories. Till today I have written 56 stories (most of them are short)."
– SuvenPan

In The Wee Small Hours Of The Morning
"Staying up late for peace and quiet."
– Blue_OG_46

Chatting For One
"I talk to myself all the time, I was actually wondering last night if it was a really weird thing to do lol"
– hottytoddy_sko

Naked And Sacred
"I will cruise the house butt naked and just do whatever the hell I want. About once a month. I won't be able to this summer because the kids will be back in school, but come August, I'll be naked and free again!"
– batchofbetterbutter

Some people need to get out of the house.
Self Therapy
"Sometimes I take the long way home and talk to myself in the car about my 'problems' - like Self Therapy. I put one earbud in so ppl think I could be on the phone."
"I get quite animated. It helps to get a stressful day out of my system before I get home and switch gears."
– Humble-Plankton2217

Solo Slice
"My husband has gluten sensitivity. If he eats regular pizza, his stomach hurts for a couple of days after."
"Well, I don't, so sometimes I say I'm going for a run, and I do run.... to the pizza store, eat a slice, and run back."
– sohumsahm

Catching Up With The Boys
"Covid has messed it up for a bit now. But every 3 or so months the boys and I all get up like we are going to work at our respective jobs but instead all call in sick and meet for breakfast, then go back to our one buddies place for the day to hangout. Around 4 or 5 one by one we all head home for our normal arrival time."
"It's literally the only way for us all to get together reliably. Most of us have known each other for the better part of 30 years now, going way back to junior kindergarten for some."
"Twice I have let her know my plan for the day and twice I have gotten phone calls to come home early for what ever not some emergency. So now we do it secretly."
– foh242

Some of the things people do behind their SO's backs is for endearing reasons.
Smooch Ploy
"I don't know if this is a guilty pleasure necessarily but I pretend to be asleep when he comes home from work because he always kisses me on the forehead."
– str8outofabook

Catching Zzzs
"I love when she snores."
"She complains (only lightly) about my snoring all the time, and I always feel awful that I make it tricky for her to get a good night's sleep. When she's snoring, I know she's actually going to rest well, and it makes me happy."
– ricdesi
Scent Of A Man
"Smelling his clothes. Not creepily, like his boxers. But when he lets me borrow a shirt or a sweater I'll put it on and just revel in the smell of him on his clothes. If I recall correctly, it definitely wasn't like this when we first started dating. It's been over two years now and I only remember doing this around the 7 month mark. He smells really, really good."
– he-whoeatsbugs

The Forever Admirer
"I have a whole album of 'unflattering' pictures of her. Not really something I hide, but they make me happy. She's so silly yet so beautiful."
– Dewahll

They say that a couple that plays together, stays together.
That's all well and good. However, a significant other having some alone time should never be stigmatized.
My husband and I usually watch every TV show together, but I watch Netflix's Ozark by myself because I enjoy intense dramas, immensely.
It's not a secret. And he's glad I watch the shows that I want to watch on my own time–just like I encourage him to watch all those UFO documentaries that he's obsessed with, by himself.
No really, watch them without me.

Want to "know" more?
Sign up for the Knowable newsletter here.

Never miss another big, odd, funny or heartbreaking moment again.
Keep reading...
Show less
For richer or poorer, in sickness and in health... those are promises that are called upon and put to the test pretty quickly after I do.
People really should sit down and process those words and the meaning behind them before the big day.
Money can often be a burden, especially in relationships.
It's not everything but everybody should be on the same page about it.
It's especially important to be clear when one partner has been living a type vastly different from the other.
Does money define part of the ever after?
Redditor BugsRatty wanted to discuss want happens after certain types if "I Dos." They asked:
"Redditors who have married someone of a significantly greater or lesser socioeconomic level, how did you meet and how is it going?"
I've had a few rich significant others. It can be uncomfortable. I didn't learn soon enough to speak about the uncomfortable.
Lucky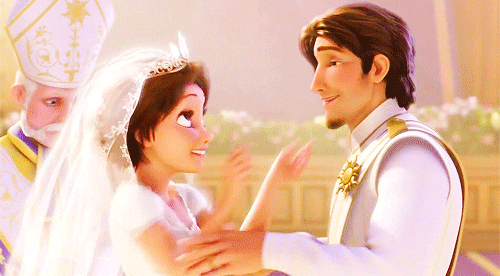 marriage love GIF
Giphy
"Just got engaged to the woman of my dreams, her mom was homeless and she's been working minimum wage jobs since she was 16. Hopefully things turn out well, she's sweet and kind and I honestly think I'm the lucky one." ~ Responsible-Laugh590
The Practice Girl
"My husband grew up very wealthy and very socially awkward. When he was 20, his mom had him take out the new maid so he could 'practice' on her. The mom did not expect him to propose. She was not amused. She cut him off until they had their second kid. This was like forty years ago. We're still happily married." ~ HolaEverybody
Life is good...
"My wife's family is very wealthy and I grew up a poor country boy. They've been very welcoming and nothing but amazing. We met at a park a few years ago. She has a higher earning potential than I do because of her education, but I'm the breadwinner of the family right now. Life is good, we have everything we need and most things we want (excluding super expensive things)." ~ chewroxurface
'favela'
"I was born in the 'favela' (Brazilian name for ghetto), always lived there and I met this woman at a mansion party that I went because my brother was a friend of one of the organizers, I've been studying hard as f**k for my whole life and now I work at a pretty big corp (got accepted two weeks ago), while she's the daughter of a plastic surgeon and lived at a very rich neighborhood here in São Paulo, we met, dated and we're engaged now."
"The funny part is that her family loves me, her father is a very nice man and her mom is pretty much an angel, all of them treat me really well. The weird part is that my family doesn't like her exactly for the fact that she came from a rich family, I already got into an argument with my mom because of this, my brother is the only one who really supports us." ~ Regular-Attorney-310
When at Sonic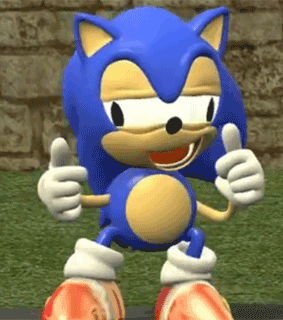 Sonic The Hedgehog GIF
Giphy
"I was making around 90k a year and she was a car hop at Sonic. We met through my sister n law at the time. We were married for 18 years, and the divorce." ~ No_Ordinary_3824
So far a mixed bag. You win some, you lose some. Ah sweet romance...
No regrets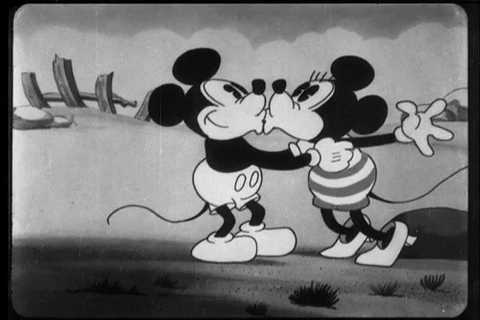 Happy I Love You GIF by Minnie Mouse
Giphy
"Over 30 years after meeting and later marrying my beloved deep south redneck wife, no regrets! It's going well, and we've been able to forge a strong partnership. My elitist, aristocratic Japanese mom's inheritance helped not just us but those we care about." ~ MyAnvsIsBleeding
10 years this January...
"Not the biggest difference, but my girlfriend is definitely on a higher level than me. When we met (at a mutual friend's birthday party) I was unemployed, she was a software engineer leading a team of people from all over the world, writing the kind of code that entire countries use to keep track of their economies. I was still living with my parents at 25, she was able to support herself in her own flat in the centre of town, no roommates."
"I got s**t GCSEs and never pursued higher education, she's got the kind of degrees that give you letters after your name. We'll have been together for 10 years this January - I do minimum wage restaurant work, she makes four times as much as me writing code from home and developing cool apps. I'm saving up for an engagement ring. :3." ~ SpookyVoidCat
People Explain Which Conspiracy Theories They Believe Are 100% True | George Takei's Oh Myyy
It's often the bizarre, almost trivial conspiracy theories that take root in people's minds and a Reddit thread dedicated to plumbing the depths of these bel...
And in the end...
"I grew up in public housing, lived on welfare and food stamps for a time, and attended college on scholarship. I met my husband in college when we had a class together and, later, when we met again during a protest of the first Gulf war. He was handsome, funny, and bold. I had no idea he was from a wealthy family until we were already engaged."
"We separated this summer after 26 years together but, in truth, our marriage had been over for several years. A health scare and slow drift into extremist politics changed him into a different person, the pandemic accelerated it until he was unrecognizable. Our son no longer speaks to him and his mother and brother are baffled by his behavior. We had 2 good decades together and raised a beautiful child, I'm just sad it ended like this." ~ HaupiaGoddess
Made it Work
"My wife grew up wealthy. Her dad is a doctor and exec of a local hospital, her mom is a professor. Both of my parents worked in a factory. My mom was a secretary and dad an electrician. I was the first in my family to go to college and got a computer science degree."
"I learned to budget well, lived within my means, and bought my first house at 23. I sold it a few years later and put myself through grad school where I met my wife. We have 2 beautiful daughters and a nice house. She's a stay at home mom now and we live off my income. It's going great." ~ HitNRun_
Mom's Tale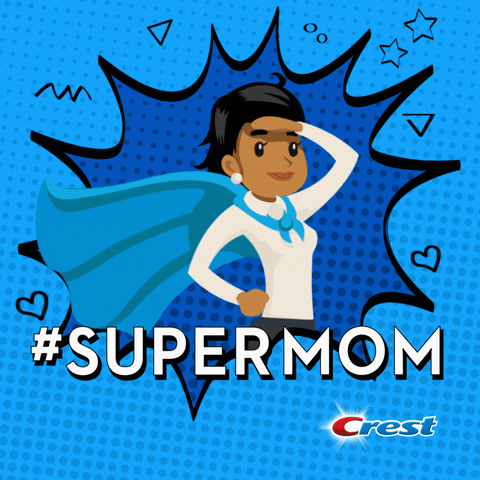 Mothers Day Smile GIF by Crest
Giphy
"Not my story... But my mother was a single parent of two working 60 hours a week to provide for me and my sister."
"When I was around 5 , she met my step dad who was making 100k as a railroad engineer. They soon moved in together and my mom was able to spend more time with me and my sister. I'm now 18, they've been married for almost 4 years and together for 13." ~ BladeWolf26
Here we are 11 years later...
"Not extreme, because I'm not wealthy or anything. But I definitely had a very different upbringing and opportunities (college degree, stable home, professional license...) We met because she was a server where I ate every Thursday. We clicked so one day I gave her my number and she called. Here we are 11 years later. It still gets interesting. Since being with her I've had more interactions with the police and legal system than I know."
"If you say you are cold she will give you the shirt shirts she's wearing damn nudity laws. She'll make ramen to take to people she saw sleeping in the laundry room. She's also the person that will come back from redbox and say 'The police will be here soon. Girl got in my face so I kicked her a**.' Our perception of life are very different; but we are better together." ~ diegojones4
Thanks Cupid
"I was a nanny and in grad school to be a teacher, and he was working in finance making half a million a year. We met on OkCupid and hit it off from there. I grew up lower middle class with blue collar parents, and he grew up in different countries with a prominent ob-gyn father and SAHM."
"Every one in his family is wildly successful while my parents are probably the most successful out of their families of black sheep. My sister jokes that I'm a fancy witch now and maybe I am. But I am still a thrifty person at heart; husband likes that I'm scandalized by the costs of things and try to find better deals and don't want things just because they're expensive."
"For example, I drive a Subaru while he drives an Audi because the idea of a $900/month car payment is offensive to me. We could afford it, but I'll take my Subaru. I also donate more to charities than he does because it's ridiculous we have so much money. He thinks it's all very normal, but it's not for me!" ~ katiejim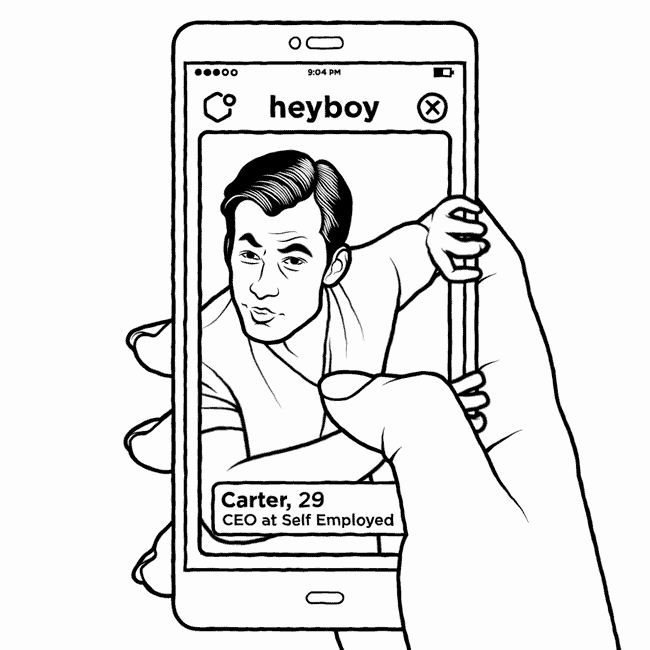 Giphy
26+
"I was in fast food as a lowly peon watching my marriage crumble (first husband was a serial cheater). He (second husband) was a college student nearly eight years younger than me. We met on the internet back in the days of the BBS (ya know, in the early days, back when rampaging hordes of compuserve and AOL floppies roamed the earth)."
"We struck up a friendship while my soon to be ex husband was out on a date on our anniversary, and about two months later started dating after I left my first husband. Been together 26 years now, married for 23." ~ Pagan_Chick
From the Middle...
"Idk if this counts but my dad came from a middle class family and my mom was the daughter of two factory workers (working class). They met at a country fair while they were both in high school. My mom was the first person in her family to even try to go to college. My dad has a Bachelor's in Mechanical Engineering. He works full time and makes triple what my mom does working in a store part time."
"They love each other so much it's honestly inspiring but my father has expressed some sadness around the pressure he feels as the almost sole provider for the family. My mom, on the other hand, is sad she didn't complete school and get a degree. They make it work but it's rough on both of them. I can see how something like this could break up a marriage though seeing as they just celebrated their 25th anniversary I think they're doing ok." ~ ShadowCast2550
Legit
"My ex-wife and I fit this very well. I'd rather keep the specifics to myself, but everything that I had heard about how it could go wrong did go wrong for us. Not saying it's not possible, but there's a legit reason people are warned not to do this." ~ Locklin13
"Similarly, my cousin dated the same guy all through college and for a while after. They had a beautiful life together and our family all adored him. But his family thought she couldn't be anything but a gold digger because she came from a poor family. She walked away shortly after they got engaged because she just couldn't live the rest of her life with in-laws looking at her like that." ~ nothingweasel
'unlimited funds'
"We met through a mutual friend while I was finishing up my BA in my late twenties. I'm not exactly poor but I certainly am compared to the outrageous wealth that she comes from. Overall it's great but I still find her hang-ups about money to be extremely strange. For example, we rent even though she has a trust with 'unlimited funds' for purchasing a home because she isn't ready to buy."
"It wouldn't be my home but I would rather pay her rent than a landlord. People who come from old money seem to have strange psychology around money. Her aunt isn't leaving her cousins any of the family money because she feels the family inheritance ruined her life. Truly bizarre." ~ howdidthishappen777
Toxic Boomer
"My wife grew up showing horses and I grew up mowing the infield of a local dirt racetrack so I could pay our electric bill. 28 years later, we are happier than we ever have been. We raised a daughter, moved across the country, and now enjoy taking a shower together every day. It prolly helped she decided to kick her toxic Boomer parents to the curb, though. I encourage her frequently to reach out, especially when we make infrequent trips back to our birthplace. Her choice. They really are unredeemable a**holes, though." ~ BBaggins75
Struggles...
"I grew up moving from home to home with a drug addict father and a mother who had to work 2+ jobs to keep a roof over her 3 children's heads. my husbands family definitely struggled when he was a kid cause he's the oldest, but now they make upwards of $150k a year and live in a nice house with nice food and things and present parents. We didn't endure the same traumas and sometimes it's difficult to understand each other's struggles, but we've been married almost 6 months now and everything's going great!" ~ straightupgong
In the Bay Area...
"I grew up in the Bay Area, so my dad made good money and invested well with stocks. Money pretty much wasn't ever an issue. My wife's family always struggled with money though I'm not sure if say it was poverty (she finds Malcolm in the Middle very relatable, haha). We met at church, been married about five and a half years. I'd say it's going pretty great. :) " ~ The_GREAT_Gremlin
Fairytales...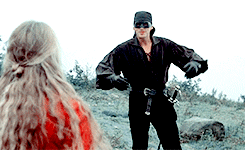 idk how to tag this cary elwes GIF
Giphy
"Yes. We met online, lived in different countries and it's a fairy tale for 7 years now. Sounds cheesy and cliche but it's true." ~ No_Prune1433
It feels like money isn't always the obstacle. If you're going to be together forever, you make it work or you don't. For richer or poorer be damned.
Want to "know" more?
Sign up for the Knowable newsletter here.

Never miss another big, odd, funny or heartbreaking moment again.
Keep reading...
Show less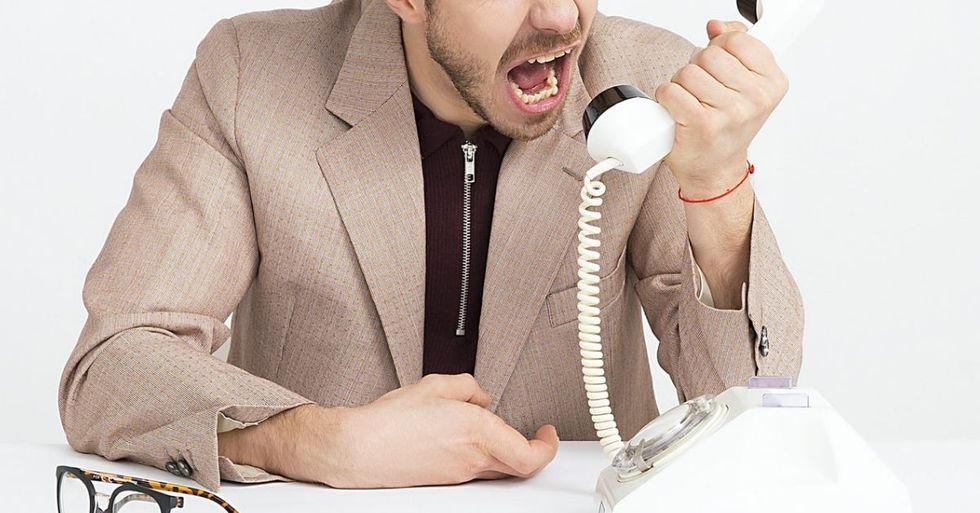 TikTok videos and content have gained incredible momentum. It seems like everyone is on TikTok now. Everyone wants to find a way to be insta-famous. How can one video top the next? And at what cost? Are we thinking the idea for these videos through thoroughly? Case in point… Redditor nippon_battery wanted to discuss his […]
More
You'll learn a lot about the person you're committed to until death do you part.

While the best pieces of advice can feel the most cliché or obvious, it's still comforting to hear them from people much farther along than you. Take married couples, for example. If a couple has been together for 10, 20, 30+ years, then there must be something they're doing right.
If the advice sounds to simple, it might be because it is. Doesn't mean it doesn't work.

Reddit user, frosted04, wanted to know what missteps to cross over when they asked:
"Married redditors, what usual mistakes do you see younger couples making?"
Let's start with the base level lessons, the ones everyone should know from Day 1 of their newfound union.
Be Up Front And Honest
"Don't hint. Not worth it. "Wow, those flowers are beautiful" is not a call to action. "I'd really love it if sometimes you picked me up flowers for no reason. It makes me feel super loved." Is so much better and clearer."
paintwhore
"Yes, this. My husband bought me flowers when we first got together and then randomly stopped for years. I'd hint when I saw some in the store how pretty there were and it did nothing."
"One day we were watching a show and a lady got flowers and I was just like, "Man, I haven't gotten flowers from you in a long time. I miss that. It was nice" and he was confused because he thought I hated getting flowers, so there was a major miscommunication there somehow. But anyways, now he buys me flowers randomly. It's been nice."
Minimalgoth
​We're All Different People, When You Think About It
"Assuming the person you're with at 25 will be the same person at 45. You gotta be able to roll with the changes."
bellavita65
"My husband and I have been married for 16 years. We met when I was 30 and he was 34. We both joked that if we met when I was 16 and he was 20, we would have hated each other, but it's probably a true statement! People absolutely change over time!"
SuchLovelyLilacs
Don't Keep Everything Close To The Chest
"Different things work for different couples, but I think one of the biggest mistakes younger couples make is not communicating effectively. They might avoid discussing difficult topics or they might not be willing to compromise. Effective communication is key to a successful relationship!"
Edge_Margins
"It's almost a cliche at this point to say communication, but it is true. Everything else is secondary."
"You need to be able to communicate your needs, wants, desires and feelings in a mature way. You don't have to agree on everything, but you have to truly respect the other person's opinion and feelings."
demonicfeces
Secrets are the worst thing you can have in a relationship.
Don't have them.
Be Up Front With Money
"Not knowing how to responsibly handle money is the first thing that comes to mind"
alicialimonado
"Also hiding spending habits from your partner, including debts you run up."
"So many problems and arguments within relationships arise from money and spending, and it can be a very emotive issue, particularly when things are tight."
"There has to be negotiation and transparency when it comes to financial matters. When people are overspending and hiding things, all this does is sow the seeds of mistrust and it can eventually destroy relationships."
Scallywagstv2
Wedding Is One Day. Marriage Is Forever.

"Confusing a wedding with a marriage. You don't get a better marriage with a bigger wedding, so don't focus so much on what's the perfect song to play before the bride and groom are introduced at the reception. Concentrate on whether you both share the same goals and values."

"Thinking the other person is going to "change" for the better once they get married is the biggest mistake. It's like thinking the chicken salad that smells funny when you take it out of the refrigerator is going to taste better after you've eaten the sandwich."
"Trying to change the other person is the number one mistake I see."
"I can understand though. It's hard to see potential go to waste, but ultimately, the odds are against anyone changing in the way you'd want them to."
opieosanta
"I work in childcare and I see this all the time with Moms."
"They're surprised when their husband doesn't help with the baby, or laundry, or late night feedings and diaper changes. And then they tell me their husband never did laundry, or cooked, or cleaned up before they had the child."
"What did you think was going to happen?!!"
"The guy who doesn't know to do laundry will suddenly start changing all the diapers?"
"Now obviously this goes both way but it's an example I see a lot in childcare."
maid-for-hire
You entered into a partnership, hoping to grow and become better people.
That can't happen if you're holding onto grudges and petty arguments for years on end.
Life Is Too Short To Hold Onto Any Grudge
"Being right is less important than the fact that you love each other."
"Someday, one of us is going to have to say goodbye to the other. When that happens, every single moment I wasted being angry about minor things will be a huge regret."
"This is the sort of thing that doesn't really occur to you when you're young and indestructible."
vilnyi_vid_liudei
Be Responsible For Yourself
"Don't expect your partner to be everything you need in life. You each need your own friends, goals, and experiences... and don't give those up for your partner. Resentment grows strong over time."
GenXChefVeg
"When I was going to Pre-Marital counseling the pastor told us, It's not the other person's job to make you happy, that's your job."
I, (name), take you (name), to be my lawfully wedded (wife/husband), to have and to hold from this day forward, for better or for worse, for richer, for poorer, in sickness and in health, to love and to cherish; from this day forward until death do us part.

"No where in there does it say 'To make me happy and do things for me'."
"'For better or for worse' means there is going to be better, and there is going to be worse, and sometimes your both in the worst and sometimes only one of you is. Your partner is there for you, but they can't have the weight of your happiness and still be there when they have none themselves."
mrbiggbrain
Unless You REALLY Mean It
"Don't ever use the 'D' word (divorce) in an argument or otherwise unless you really mean it. Treating the relationship like it has an out weakens it immensely."
"If you've chosen to commit your lives to one another then respect the seriousness of that commitment and don't treat it as though any sort of out exists. You're in it no matter what so you've got to work together and figure it out."
"**obviously if sh-t's that bad then get out, don't live in misery"
uniqueusername5001
Talk with your partner, be open about what you want as soon as you can and you'll be surprised about how long your union can really last.
Want to "know" more?
Sign up for the Knowable newsletter here.
Never miss another big, odd, funny, or heartbreaking moment again.
Keep reading...
Show less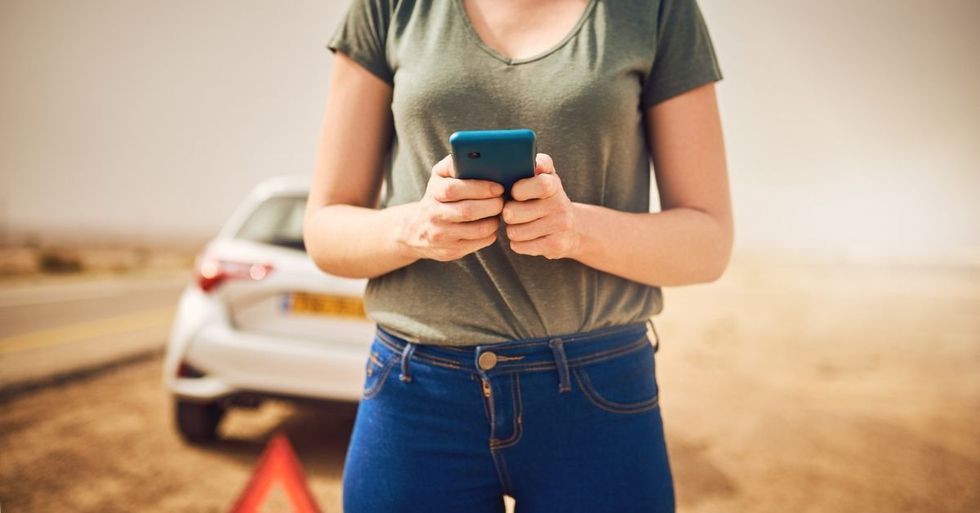 Relationships are hard work. Nobody tells you that while you're pining away for one. Significant others drive one another crazy all the time with certain actions and behaviors. And you have to figure out how to navigate those personality aspects that might cause everyone involved to get testy. Case in point… Our Redditor Naive_Clothes_4538 wanted […]
More