This past June, America's eyes widened in disbelief when the Supreme Court overturned Roe V. Wade, the landmark decision which gave women the legal right to an abortion.
Members of all political parties were astonished that the Court put mandates on women and their bodies, while certain states swiftly implemented abortion bans.
A definite low point for the United States and the U.S. government.
But was it the lowest point?
Hard as it may be to imagine, the overturning of Roe V. Wade was only one in a long list of shocking mandates and cover-ups and actions the US government was responsible for.
Some have been long forgotten, others which certain elected officials and civil servants are hoping people will forget.
Redditor BEnnETT103 was curious to hear what people considered to be the most unforgivable actions of the U..S government, leading them to ask:
'What's the most f**ked up thing the US government has done?"
Too Many To Name
"You want this chronological or alphabetical?"- Thelegendarybros2
Human Experimentation
"I mean, there was the time the national guard shot and killed coal miners and their families who were being horribly exploited by coal companies so they were striking."
"See also: the Ludlow massacre."
"And the time they decided to routinely sterilize native American women."
"And the Guatemala syphilis experiments."- DandyWarlocks
Weapon Tests
"Back in the 50's and 60's, the US military tested several different biological weapons on and unbeknownst to the public."
"They specifically targeted low income and poverty-stricken areas."
'They tested things from chemicals to viruses."
'It wasn't declassified till 10 years ago."
"Why would they declassify it?"
"Freedom of Information Act required them to disclose this."
"For years, so many people were arrested, disappeared and even dismissed as conspiracy theorist through this."
'I can also say that chem trails aren't a thing."
"I work aerospace and the altitude that these planes are flying, wouldn't do anything."
"Planes would be flying much lower like crop dusters in order to make any effect."
"It's literally vapor and exhaust coming from the planes and some stay longer because of the different altitudes, temps and RH that they are flying."- zismahname
Non-Consensual Is An Understatement

"The CIA testing birth control on unsuspecting women in Puerto Rico."- nikolasmaduro
We Have No Idea...
"The things they haven't been caught for."- Happysunflow3r
Deep Rooted Problems With Immigration...

"Operation Wetback."
"Along the lines / same ethics of the Japanese internment camps, but not as well known."- TautNeckSkin
Forgotten Elements Of The Cold War

"The involvement in various Latin American countries during the Cold War was pretty f*cked up."- Playstation_Tea
It Never Ends...
"The government has been trying to take away all privacy."- Shattered_Mind0rigin
Too Many To Name
"The Dred Scott Decision, involvement in the Vietnam War, Agent Orange, and slavery are the most f*cked up that I can think of."- TVStankee
There are certainly numerous advantages to living in the United States, which all of us lucky enough to do so should not take for granted.
Though when we look back at some of the things our country has done, and continues to do, it can be very difficult to be patriotic.
I get we all need to make money.
But how much of our soul are we willing to compromise?
How does one sleep at night when your day job is being a thief?
There are some shady yet legal jobs out there.

Let's discuss...Redditor tony971 wanted to discuss on what jobs maybe need a personal rethink. They asked:
"Which jobs are morally wrong?"
I almost sold kitchen knives. My set couldn't cut the can. So I ran.
Saviors for $$$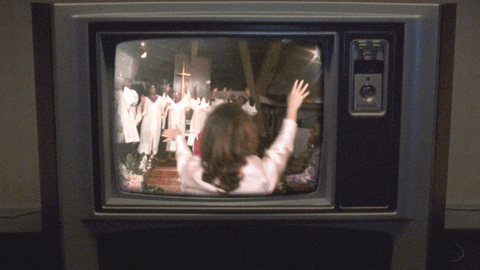 Celebrate Thank God GIF by Kesha
Giphy
"Televangelists that manage to convince their followers that God will provide for them... IF they make a one-time (which turns out to be multiple times) donation."
Ok-Strain-9847
Hang Up
"Call center scammer."
"XeQuTi
"A friend of mine used to work for the OG pre-paid travel scam. If you are not familiar, this is a scam they used to run in the 80's and 90's where a mark would pay 4 figures or so to join a travel club. The deal was that the member could choose vacations and pay minimal fees."
"The truth was that none of the desirable vacations were ever available and the available vacations had super high fees that actually paid for the vacation. The thousands of $ initial club fee was actually paid out to the phone scammer and the company that sold it. Very little of the fee went to travel services."
"My friend's job was first selling the vacations then working the customer service line. The sales people made ~$20/hour + a $200-$300 bonus for every sale. They had phone sales people making $80k in the early '90s. All that mattered is that they could sell the mark the dream of travel that they knew they would never deliver."
"As a customer service person she knew all the rules to a letter. After 3 days there was never a refund. She would just politely say no in different ways over and over again. Probably not coincidentally, she had a lot of trouble telling the difference between what was legal and what was ethical. She didn't realize there was a difference."
tweakingforjesus
Manipulators
"Addictive Design Engineer."
Ralph_Nacho
"I tried to use TikTok and I just found it overwhelming. Auto-play videos, stuff showing up on my feed I don't want, etc. Kind of a nightmare for someone who gets overwhelmed easily. I'm sticking with watching TikTok compilations on youtube like a grandma."
REDDIT
Sell it Off
"Those people that market fake health insurance bulls**t on the TV channels aimed at the elderly, or sell snake oil to the old/disabled/chronically ill as though it actually works. I'm not sure what those jobs are formally called, but back in my day we called them 'con artists.'"
StrawberryR
"Marketers. The job is literally to convince someone to buy something. Whether they want the product or not."
"And fair, sure, there's a niche for people like that. What I can not stand though is Marketers. The disingenuous bullshi**ery of a 1984 language to try and shoehorn something into someone's life. The unnaturalness of it... It's like speaking to a person that can not feel emotions but pretends that they can. To manipulate you to drop a few bucks on some random bullshi**ery."
The_Pastmaster
Payday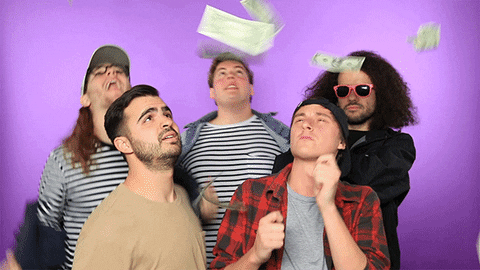 Make It Rain Dance GIF by State Champs
Giphy
"People who work for payday loan companies."
biggestdawg1234
"This is one of the few comments in the thread I agree with entirely without any reservations. Pure evil."
whateverathrowaway00
Why is our insurance such a disaster? Lord knows we pay enough.
Poor Pups
"Dog breeders for breeds like Pugs that are guaranteed health problems."
SevroAuS**tTalker
Evil...
"Scammer. Tricking 70 year-olds into giving you their savings."
A-dog-named-Trouble
"That happened to my mom. She won a big settlement for some medical something or other and was convinced by some random dude that if she gave him half of the money (around 25K), he'd TRIPLE it in like six weeks. She never saw that money again... or the dude. When I found out, I was pissed."
KnockMeYourLobes
dictators...
"Insurance company employees who dictate what Doctors can and cannot do."
Ill_Animator3907
"Yeah insurance is scummy. I interviewed at a law firm that represents insurance companies and got a call back, but I turned it down to accept a job at a firm that sues nursing homes for abuse and neglect, and I'm glad I made that choice. I don't wanna represent insurance companies at trial. Idk why I even interviewed. Ok I do. It was the money. But I didn't go through with it!"
natsugrayerza
Add-ons...
"When I was an intern I was working for biodegradable plastic company, they added an additive that reduces the lifetime of plastics from thousands of years to dozens of years in the environment. But it produces an increased volume of micro-plastics in the process. And by using their additive, it introduces degradation properties into other plastics meaning the products can't be recycled well and will eventually end up in landfills and cause other plastic feed stocks to end up in landfills."
hg_99
Mirror Mirror
"Beauty influencers, especially those that target young people and profit off the envy they inspire. Hawking diet pills, magic hair powders and other crap — and girls who are made to feel bad about themselves because they are swiping through these unrealistic videos and images all day wondering why they just don't measure up will buy anything they sell just for the chance to be prettier or to fit in."
ThroatObvious6345
Jaws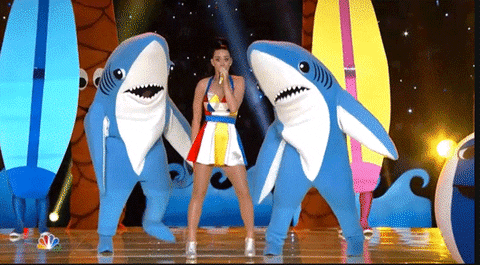 Katy Perry Sharks GIF by Vevo
Giphy
"Shark fin harvesters. They cut fins off sharks (obviously) for soup and then let the helpless shark with no fins die In the water."
budderbrudder
I say veto these gigs for sure.
With the news the way it's been lately, not a day goes by that we don't hear the word "corrupt" in one way or another.
Whether we're talking about politics, police, demons (or gems for you Steven Universe fans)—corruption is everywhere.
Reddit user imbasargarepa asked:
"What line of business is generally more corrupt than people realize?"
What line of business is generally more corrupt than people realize?
Turns out there are about a zillion more examples of rampant corruption than many people initially thought. What really made this thread interesting wasn't just the businesses and industries that people pointed out.
It was the fact that a lot of the responses came from people with behind-the-scenes access, insider information, and knowledge that the average customer or person would never have.
The loopholes, angles, and technicalities that some of these industries exploit are honestly kind of stunning. Take a look.
Towing Trouble
Towing. Companies who tow cars are shady as AF. I had my car towed from the scene of an accident, and I couldn't get an insurance estimate for 4 days because the tow company claimed they didn't have it. Then they charged the insurance company for 4 days of "storage" after I went to their lot myself and took pictures of my car sitting there.
- dickskittlez
Here in WA, towing companies can sell your car at an auction if they have it for 100 hours. A friend's car got towed from an accident and it took him nearly that long to find it. I gave him a ride there, and they already had his car on a car carrier to take to an auction. He almost lost his car.
- Frequent_Albatross
We have an automatic tow policy at my apartment complex. My husband and I got back from a trip with a rental car, and just parked it. Stupid on our part
They towed within 2 min. That leads us to believe they were watching, knew who/where we were, and had no interest in giving us actual time to move it - which sucks, but fine.

We went to go get it from the tow yard because we had to take the rental back the next day and their credit card machine was broken. It was -10 degrees, three a.m, and they wouldn't/couldn't give us our car back because of the card machine.
We asked "Well when will you have your card reader fixed?" They said they didn't know.
"Do you take cash?" They said no.
Then how the hell were we supposed to get our car back? They had no real answer. Well then you pretty much have just stolen our car.
- 5sheDoesntEvenGoHere8
Pinkwashing
Susan G Koman and the other disease 'awareness' charities. Most of the money donated does not reach the scientists and doctors actually researching cures and treatments.
- Packpeach

Giphy
To add to this, the pink breast cancer ribbon isn't trademarked. Meaning anyone can slap it on anything to make it seem charitable when it's really just shady marketing. It's a practice called pinkwashing, a company slaps a pink ribbon on a product to make buyers think they're supporting breast cancer research, but they don't actually donate anything. The worst in when products with ingredients known to cause cancer do it. And they do it a lot.
- kimjongchill796
As a former cancer researcher, I can confirm. They also reject any grant application that studies any treatment than can work on other cancers because they then feel like other cancer organizations are 'stealing' from their "brand" of cancer. However, scientific standards dictate that all potential treatments must be studied on several different cancer types in the lab and in vivo to be considered a legit study. So it's a catch-22. Do you have an amazing new discovery that could cure breast cancer but also works on prostate or colon cancer? Sorry, no money for you!


Sadly, because the US government cut NIH funding so badly over a decade ago, more and more labs have to rely on charity and industry funding, which leads to biased results or good research getting defunded and tossed in the circular file. Entire labs are shutting down because of it.
Also, look at who Komen takes money from. A lot of food and chemical companies. Dairy consumption is a known cause of breast cancer, but Komen takes money from yogurt companies and lets them slap pink ribbons all over their packaging to give it a false health halo to increase profits. It's hypocritical at best. If Komen was truly interested in preventing breast cancer, they'd stop taking money from the companies that cause it and start educating the public about how to prevent it. Full stop.
- boatswainblind
Mortuary Services
Mortuary services. You do not need to be embalmed, you do not need an expensive casket, and they are overcharging you for everything. It's a disgusting extortion racket no one does anything about.
- beatthinker
Worked in the funeral business, can confirm. I used to be written up on evaluations for not up-selling caskets, vaults, and urns to families. Legally you don't even need an urn, if you provide the funeral home with a container they have to use it. I put someone in a coffee can once just like Donnie in the Big Lebowski.

- Mortician-For-Hire
Pest Control
Pest control. You can buy almost every single thing we use yourself online without a license. For the price you pay for one service you can get enough stuff to do it yourself for years. Also, almost all major companies now will spray the outside only if you aren't there because we're required to complete a certain number of jobs a day.
So if you never confirmed the appointment we made for you that you never even knew about, guess what, you're still getting sprayed - and billed. I work for one and the policy now is that the techs have to do the outside only if no one is there. My boss even told me to not call the customer if we thought no one was home because they may try to reschedule. Just spray exterior.
- ThotsAndPIayers
Worked as a pest control tech for a summer and can confirm some of this, though at our company we would call if you weren't there and leave a note to reschedule the indoor treatment later. Also, training for this job took like 1 hour, and basically amounts to "hit corners, crevices, openings, and humid areas." People thought I knew a lot more about pest control than I did.
- Akomatai
The Temp Employee
Hiring temp employees.
Besides the low pay and zero respect there is also the health insurance scams. I had an agency charge me $8,000 per year automatically for a health insurance package that only covered $5,000 AFTER my initial up front costs of $5,000.
In short I had to pay $13,000 just to get $5,000 worth of coverage.

Which was of course denied claiming a pre-existing condition. Being hit by a car is, "pre-existing," apparently. I was hit that day. It's why I was at the doctor.

They denied paying for the CAT scan stating the injury occurred prior to being refereed by the doctor.
- ambermage
I had health insurance through a temp agency like a dozen years ago that didn't actually cover anything. It was weird. They had a network, no one was in network.
- GirlWhoWrites2
My husband was once hired as a contractor through a temp agency. The company who contracted him promised they'd make him a full time employee with benefits after a year.
I don't consider it a coincidence that he was fired less than a month before that year was up. Worse, he didn't qualify for unemployment since he was a temp.
It's a racket.
- Lady_L1985
Megachurch Megabucks
Former Altar boy here. All that money people give to churches makes me sick. Most of it isn't going to good works. It's going to the mega umbrella corporations, the Vatican, building Joel Osteen's mansion, and getting your pastor a new Benz. They take poor peoples last few dollars and hoard it or use it to develop their brand. It's just another business. The people who pay the price for their greed is societies most vulnerable like the elderly.
- Obladi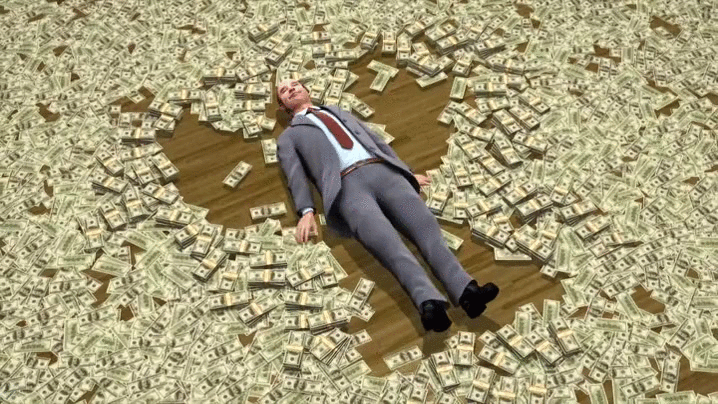 Giphy
Mega Churches in the US: These guys are stealing money hand over first through the use of flashy sermons and trumped up versions of how the Bible actually works. Not to mention the fact that most of the donations they receive help the people that own the church pay for private jets and mansions. Remember that mega church pastor who "needed" a private jet so he wouldn't have to share his flight with "sinners?" Yeah...
Even if there's a catastrophe in their neighborhood they can't be bothered to send some money their way. After that last tornado in Missouri a local mega church didn't donate a dime, meanwhile a local casino donated a large sum of money to the victims.
- mbattagl
Yup, Joel Osteen didn't do sh*t here in Houston during Harvey. I lived right by the church and there was NO water like he tried to say. Meanwhile Mattress Mack opened all his stores for people and did a ton to help.
- Mper526
Joel Osteen couldn't be bothered to open the doors to his as a shelter, without a ton of pressure, after Harvey flooded Houston. His own congregation was basically told to suck it. Megachurch operators are ghouls, to their rotten cores.

- BlackBetty504
My grandmother is destitute and relies on my mother for everything now despite having been well set for retirement, all thanks to the "prosperity gospel" preached on TBN. She sent them everything, on the promise that God would return her "investment" seven-fold. If hell is real, I have no doubt those snakes will be there with me.
- haveyouseenjeff
Not all businesses are created equal... or fair.
Do you have companies you'd like to add to the list?
Share them in our comment section below!
Want to "know" more?
Sign up for the Knowable newsletter here.
Never miss another big, odd, funny, or heartbreaking moment again.