In one of the more memorable moments of the teen comedy classic Mean Girls, Queen Bee Regina George often rejects Gretchen Weiner's attempts at making "Fetch" part of the commonplace jargon at North Shore High School.
Even if we might not react the same way as the domineering Regina George, who hasn't found themselves rolling their eyes on numerous occasions when people use Buzzwords and contemporary phrases in the workplace.
Be it out of an attempt to appear cooler, or amidst fears of being politically incorrect, job listings, inter-office memos, and speeches at corporate events always feature commonly used buzzwords or buzzwords those speaking hope might find their way into everyday speech.
Much to the annoyance, if not outright disdain of those on the receiving end.
Redditor PM_ME_YOUR_MUSIC was curious to hear what people considered the most aggravating corporate phrases and buzzwords currently circulating, leading them to ask:

"What are the most annoying corporate buzzwords or phrases you're sick of?"
How, exactly?
"Take a more holistic approach"- MGM1312
Don't give me adjectives, give me the amounts!
"Competitive pay."- AJackOffAllTrade
Not Everyone Loves Their Family...
"'Our workers are part of our family' or something along the lines of that."- NotJoeMama727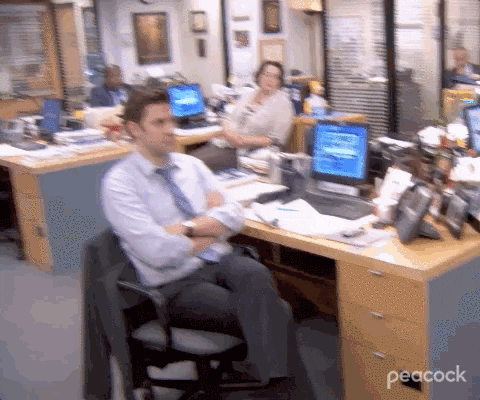 Season 8 Nbc GIF by The Office
Giphy
That Wasn't In The Job Description
"'We all wear multiple hats around here'."
"I hear this everyday."
"It's just an excuse to not hire anyone else."- ChurchWineDrunk
Don't Sacrifice The Grammar...
"When someone refers to a request as an 'ask'."- Alpha_State
Life In The "Fast" Lane...

"'Willing to work in fast-paced environment'."
"*ends up in cubicle*."- Raven0uss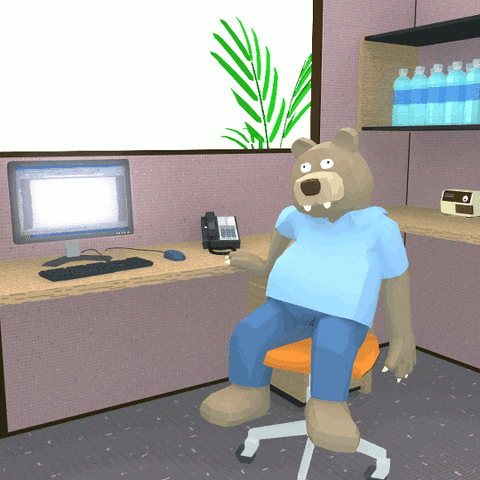 Over It Reaction GIF by jjjjjohn
Giphy
Where Do You Even Begin?

"'OK guys, we're going to stay off-line today, take a deep dive to drill down and ignore the low hanging fruit, run some ideas up the flagpole and bubble the consequences to the top of the heap'."
"'The bottom line, according to the hive mind, is that we have to circle back, not reinvent the wheel, and reach out to make sure our deliverables are on everyone's radar'."
"'Let's not step on each other's toes as we touch base, so here's a heads up, when you're thinking outside the box, please make sure we're singing from the same hymn sheet, especially in acurated B2B environment'."
"'We need to leverage cutting edge synergy while optimizing our innovative solutions, otherwise our newly on-boarded micro-influencers will never disrupt the market before the deadline reaches terminal velocity'."- poxymoron1
Or "Rockstar" Anything...
"'Rockstar developer' fortunately seems to be declining."-Tbone139
It's Not Attractive To Gloat...
"Win win win."
"My companies execs have started saying that for anything that's good."
"Firstly people said win win for something that was good for both parties, this makes sense."
"One popular exec said win win win once for something that helped us, our third party partners and the customer."
"That's fine as a one off and a good play on the original expression."
"But now every exec says it's a win win win when something good happens."
"They're not even a win win, just something that's good for one party."- NotACockroach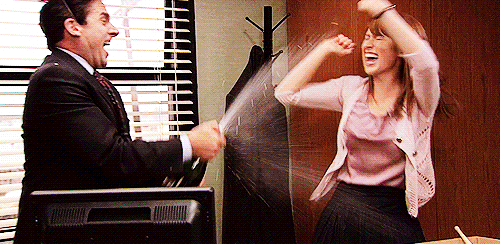 Winning The Office GIF
Giphy
I Should Hope So!

"We have values."- Jakaple
With workplace culture being monitored more than ever, it's understandable why some old school bosses and CEOs want to be more with the times.
As a result, they might choose their words very carefully, maybe too carefully, in an effort to impress their employees, not to mention the public.
However, there might be an even better way of doing that.
By simply being a good boss.
Keep reading...
Show less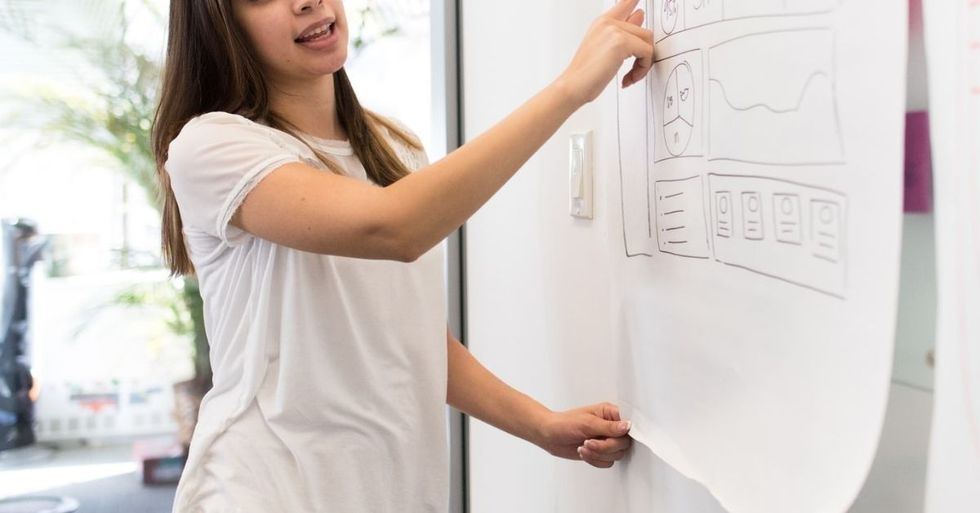 We can be in a relationship with people for quite some time and still be surprised and shocked by their behavior. We don'r always have to agree. But there are some awkward topics we should be able to discuss. Like the treatment of one's co-workers. Case in point… A deleted Redditor wanted to discuss her […]
More
Corporate buzzwords.
Most of us are familiar with them.
Phrases like "paradigm shift," "outside the box," "on brand" and "deep dive" rattle around offices.
Words like synergy, pivot, scalability and leverage get bandied about office emails.
And most of us hate them even as we use them.
Redditor Spec1alistInFailure asked:
"What corporate buzzwords/phrases make your skin crawl?"
the times
"In these unprecedented times...'."
- NFRNL13
"I want to go back to the precedented times."
- edlee98765
"It's been 2 years."
"I think a precedent has been set."
- tom267
"In these now very well precedented times...'."
- Paddy_Tanninger
job (lack of) description
"We are looking for a dynamic and enthusiastic team player who is confident and adaptable."
"Responsibilities include supporting senior leadership and taking responsibility for duties and workloads as assigned."
"You'll be a member of an exciting and fast paced team working in a challenging environment."
"YES BUT WHAT DO I DO?"
- Electronic_Rub9385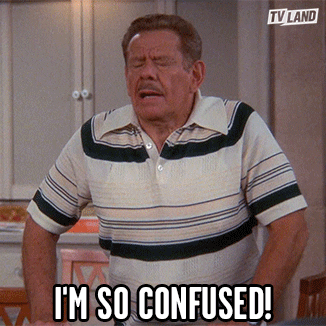 Giphy
"Don't forget this nugget, which I saw on a job posting last week, 'Exhibiting courage in the face of ambiguity'."
"Pretty sure that's code for 'You won't know what to do and will have to figure it out in the moment. And it might make you question your integrity'."
- PrincessJos
"Or it means 'You'll be getting conflicting orders from multiple levels of management that all somehow answer to each other but there's zero accountability, so no matter what, your choice will be wrong, so you might as well do whatever you decide is best and take whatever vitriol is thrown at you'."

"'Right to work laws apply, employee can be fired at a moments notice but employee must provide 2 weeks notice if they intend to terminate employment'."
"'Masters Degree desired'."
"'$18/hr'."
- loptopandbingo
"WhY dOeSn'T aNyOnE wAnT tO wOrK aNyMoRe?"
- ikindalold
Is there a slow paced one?
"Fast paced environment..."
- llcucf80
"Aka: 'you'll be doing the work of two or three, but only getting paid for one (barely)'."
"Source: I worked in a 'fast paced environment' for nearly five years. I had a nervous breakdown and panic attacks, and am now on anti-anxiety medication."
"My old boss was like 'don't be afraid to drop a few balls' then fired me after saying that after 5 years I was 'no longer a good fit'."
"She also told me that I should be empowered to know when to say no, but then always told me that I wasn't doing enough to help the other members of the team if I said it."
- Darwinian_10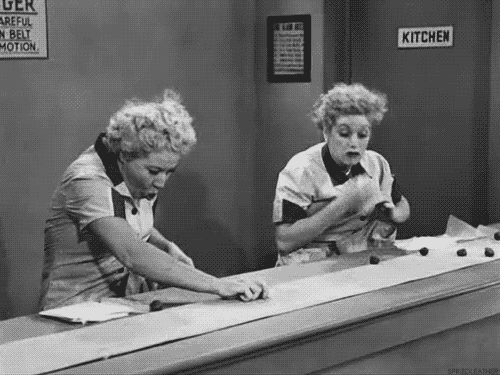 Giphy
understaffed
"'Rightsizing'. It means they're going to fire a bunch of people and dump all that extra work on those who remain."
- Coogles
"As in 'Merge departments. Ah, too many people now. Let's fire the undesirables'."
"Wait a bit. 'We're going to split up the department'."
- Tokugawa
"Yeah, funny how 'right sizing' never translates to hiring to meet a higher workload."

- tris_majestis
"No, because you don't need a friendlier sounding euphemism for 'exciting growth opportunities'."
- Mijal
I prefer the classics.
"'Rockstar'."

"As in 'we're looking for rockstars' in a workplace that is as far removed from guitars, moshpits, and headbanging as possible."
- PM_ME_FOODIE_SPOTS
"Usually, the Rockstars are the best of the best. However, Rockstars cost way more than most companies budget for them."
"They want a Rockstar on a high school musician's salary."
- Jethris
"'Looking for a Rockstar employee'."

"Well you got it boss, I will gladly drink all day and show up hours late on a regular basis."
- BananaDictator29
"Rockstar, superstar, guru, and all-star. I've seen them all and it feels kinda childish."
- Rigel04
"Don't forget ninja. Or actually, let's please forget about ninja."
- regcrusher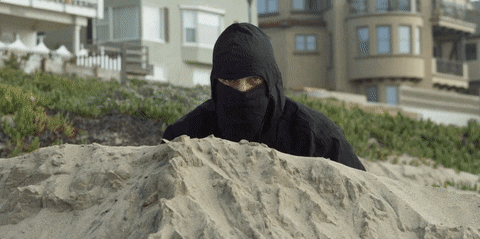 Giphy
"I know."
"There are fully grown adults going around calling themselves these names to help sell marketing books."
"So embarrassing."
- AndyVale
"The more cutesy the term a company uses for employees, the worse they treat them, in my experience."

"It's doublespeak. I actually viewed them as red flags when I was looking for low-wage customers service jobs, in a tier."
"• Crew/associates/agents: slightly obnoxious but okay, because these are true and pretty much the same as employee."
"• Teammates/partners/family members: bad because they imply that you're on equal footing with the corporate employees who very much view you as a replaceable piece of equipment."
"• Rockstars/champions/cast members/sandwich artists, etc.: the fact that they have to try so hard with these cringy terms shows that they have nothing to offer. These are usually bottom of the barrel, last resort, short term jobs."
- KATEWM
headwear
"'Wear many hats'."
"Aka do your job and other people's jobs as well."
- throwaway28236
"Yeah, my last job at a ~200 employee company was network admin, system admin, cloud admin, voice admin, desktop support, etc..
"If it was IT related in any way, it was on my plate. I don't miss it."
- EvlMinion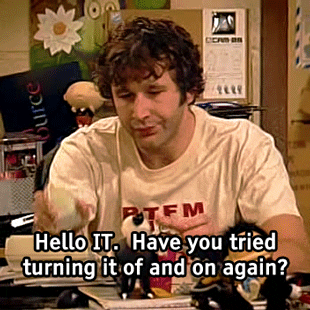 Giphy
"This is usually smaller companies doing things on the cheap, or who can't afford to pay more."
"In my InfoSec days a recruiter LinkedIn messaged me with an opportunity. It was basically CISO, Security Engineer, Penetration Tester and Vulnerability Manager, and a one-man SOC all rolled into one role. Salary £50k."
"That was taking the piss. With the right experience those jobs each are worth more than £50k, the CISO can run into six figures for a good one."
- _spookyvision_
Can I be disowned?
"We're a family here."
- morphinemso4
"See also: 'You're not an employee, you're a partner'."
"'But you still basically make minimum wage. We'll give you stock options but you won't make enough money to actually take advantage of those stock options'."
"'Also, you will only get 29 hours of work a week so we don't have to give any benefits. Oh yeah, and there is no profit sharing'."
"'But you absolutely must refer to yourself as a partner. Now go put on a green apron and make me a f'king Frappuccino'.~Howard Shultz"
- OrchidBest
"Associate is my favorite. You're not even a partner, you're just associated with us in some way."
"'You know, doing the one thing our customers care about paying for, but we'll make sure you get as little money as possible'."
"Me, bitter? Why yes, yes I am."

- Grabnor
It's not easy being green.
"Using 'sustainability' like it is some newfound concept. Bonus points for using it incorrectly."
- FYLBingB0ng
"I do some copywriting for clothing companies and basically if they aren't disposable after you wear them twice and are overpriced they market themselves as sustainable."
- johnbugara
"There's a Levi's ad out now that basically is 'Save the world by wearing Levi's, because it doesn't wear out in a week'."
- Squigglepig52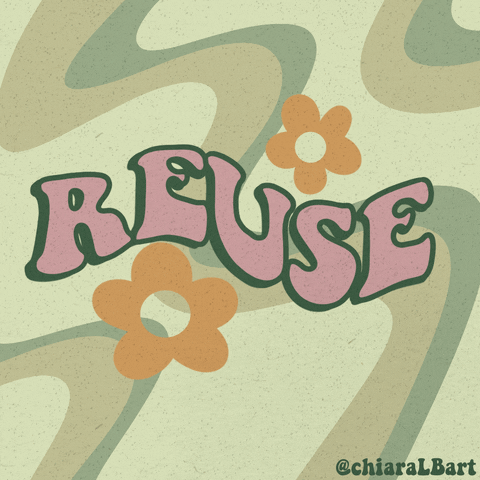 Giphy
This should have been an email.
"There are many diabolical buzzword bingo winners, but none more diabolical than 'let's regroup in...'."
"That means there is going to be yet ANOTHER of those interminable, time-wasting, meaningless hot-air spewing, MEETINGS in your not so distant future, and you'll be lucky if it only messes with your WORK schedule and doesn't threaten your lunch hour or quitting time."

- Reddidundant
And...
"Annoying phrases (conference call, webinar and Covid-19 edition):"
"This is a living breathing document"
"It's a fluid situation"
"At the end of the day..."
"It is what it is"
"At the end of the day, it is what it is"
"I could care less"

"2 a.m. in the morning"
"Irregardless"
"...puts the onus on..."
"You can't make it up"
"In a vacuum"
"Let's put that in the parking lot and revisit..."
"Adding 'gate' to the end of a word to describe the current scandal"
"Non-military 'boots on the ground'"
"I'm not married to that idea"
"I want to piggyback on that point"
"Telework is no longer necessary"
"Stand down"
"A nothing-burger"
"In these crazy, unprecedented, trying times..."
- Jadakevy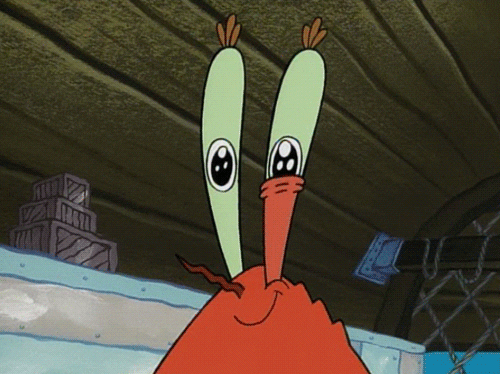 Giphy
Has your paradigm shifted?
Are you feeling synergistic?
Or did we miss your least favorite corporate lingo?
Share your own done to death phrases in the comments.
Want to "know" more?

Sign up for the Knowable newsletter here.
Never miss another big, odd, funny or heartbreaking moment again.
Keep reading...
Show less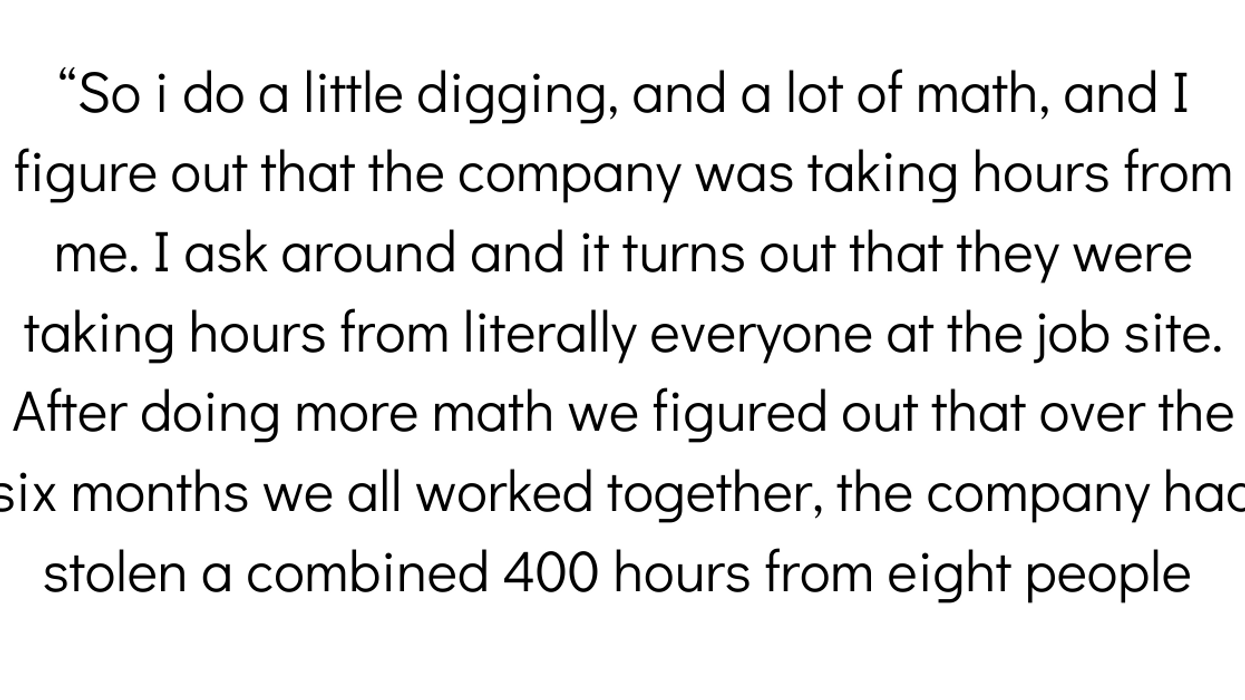 We all know that companies will do whatever they can to save a buck and move it into profit instead. That is how many successful companies were able to rise. There comes a time however when the big redline of ethics is crossed and the cost savings turns into an issue of causing harm to others.
DuPont chemical was one such company that caused grievous harm to an untold number of people through corrupt business practices. A compound used in manufacturing their Teflon was found to cause cancer and other issues in rodents decades before they did the studies to show similar in humans. Thousands of people have been affected, drinking water contaminated, loss of live stock, and irreversible environmental damage has been done.
Keep reading...
Show less
What gives cults a bad name?
For starters, a cult is usually described as a social group with an unusual or excessive devotion towards a certain religious or philosophical belief.

Remember "Heaven's Gate?" A group of 39 people participated in a ritualistic suicide in 1997 because they believed that by ending their life, they would board an extraterrestrial spacecraft to take them to "Heaven's Gate." Yeah, that constituted a cult.

So it stands to reason cults, in general, remain highly controversial.

Sometimes, however, the bizarre rituals and demands of an organization can feel like a cult, even though they are not.
Curious to explore this concept further, Redditor FlintTheDad asked
What's something that's not a cult, but feels like a cult?
Corporate Cult
Certain corporate cultures can be oddly suspicious.
What Is SalesForce?
"It's a customer relationship management platform, in the parlance. It's a database for logging, accessing, and connecting work information, e.g. a sales lead, the quote, the correspondence, the sales docs, the budget, the implementation team, etc., etc. Companies attempt to use it as a be-all end-all management tool and stretch it beyond its capabilities."
Cutting the BS
"Salesforce. No, I don't want to build a community, go hiking or join a hundred online classes to learn the basics. Make a couple of well-explained, to-the-point training videos ffs."
Cult-Adjacent
"Under Armour's corporate culture creeps me out. Companies should not have an official chant. I would consider them cult-adjacent at the very least."
Too Much Enthusiasm
"I agree, another one is Sunglass Hut. I was a sales manager for a year and a part time associate for a couple years prior while I was in school. At the first region meeting they 1. 'Strongly encouraged' aka forced you to donate to their charity... that they run... and make profit off of. 2. Made everyone wait in the lobby before letting us into the conference room, and the only way in was where the higher ups lined the doors cheering and screaming while music blasted and you had to high-five them all. (Of course this is pre-[the virus]). In general, they don't treat you like a human being, it's either act like a camp counsellor (enthusiasm levels) for minimum wage or you'd never climb the ladder. Spoiler alert, there is no ladder to climb. The whole company mentality is very cult-y."
Tech World
These Redditors thought tech culture in general bordered on the cult-y.
Be Popular
"If you are a tech worker - your job. Upper management puts in foosball tables, orders lunch and has off site things on weekends (which is a daycare nightmare for parents), and expects you to spend every waking minute thinking about your job and having a device ready to answer email at any time of the day or night. Then, they have quarterly layoffs where they sweep out the unpopular. Yet, they want your loyalty and insist you are family and blah blah 'cultural fit.'"
Graduate Magnets
"I've been at companies like this, and they suck. But also it's super easy to leave one company for another in tech, the skills are very transferrable and in demand. Those 'tech' companies, are really just some other business trying to attract tech talent by providing those amenities and taking advantage of recent grads."
"Most people I know out of school get a job like that, and leave for greener pastures shortly after. If they really cared about their employees they'd just fix what's wrong and listen to their employees."
Creepy Benefits
"I'm 27 and have worked some random jobs, a lot of places gave tried setting me up with women at work. And a lot of couples who've been there for a long time met there."
"It's creepy AF when your boss is forcing women to flirt with you, just so you stay at the job."
Financial Cult
Does it pay to be involved in these? These Redditors didn't think so.
Multi-Level Marketing Schemes
"Herbalife. In fact, most (if not all) MLM schemes."
"Some pyramid schemes are actually classified as financial cults by Cultwatch, so not far off!"
Pyramid Selling
"General knowledge is such that MLMs and pyramid schemes are very easy to identify and debunk, so they have to transform it into an ideology pretty quickly after you join."
"if you can convince your new innitiates that everyone else criticizing the Cause is against progressivism, and that you're actually fighting for a better solution to capitalism or whatever stupid sh*t, and that YOU are the TRUE core of the Cause, when people tell you the stupid cult you've joined is ridiculous, you will take it personally and it will re-enforce the us-versus-them isolationism that fuels cults."
"watching crypto currency NFTs go from a dumb meme made for trading racist drawings to an art auction platform that gets immediately debunked as a pyramid scheme exploiting tech-illiterate artists to 'we're revolutionizing art as a whole. we are a brand new system, a way for artists to be powerful and influential, we are changing the world, if you disagree with this you are LITERALLY a luddite that hates art, the world, and us' happened literally over the course of two weeks lol."
– No-Bewt

"Brooklyn Nine-Nine" Reference
"Nutriboom"
"Woah there brother. Your amino acid levels are looking dangerous lol."
"Ah yes! The power of financial freedom. Boom Boom!"
Homeowner's Associations
"Used to work in a gated community pool. Some were cool, but most were the most awful bunch of wealthy jerks. Never wanted to follow the rules or cooperate and their kids always acted like little punks. It also felt kind of incestuous as well because those people were occasionally sleeping with each other. Not in the pool. I would just hear the pool gossip."
Play At Your Own Risk
"The ticky-tac cul de sac built behind me has been trying to strong arm me into paying HOA dues ever since I put no trespassing signs facing them in my woods. The whole reason I did was due to their stupid kids playing in my woods, getting hurt, and then being blamed by them for having an unsafe yard. Dude, it's an acre of unimproved woods with sticks, stone walls, and 200+ years of random shit thrown in it. It's not a goddamn public park, so your lawsuit means nothing. I was here before your house was built - why would I want to join your HOA when one of the conditions is that you all have free access to my land? You can feel free to stop trying to complain about me to the city, because they know I don't care. How do you like the HAM antenna I just put up on the edge of my land? Oh, is that an eyesore, too? Good."
"Also, I have no idea where those noisy guinea hens came from. I think they wandered in from the other guys land that you've been trying to co opt so he gets rid of his pigs and turkeys. Yeah, that's it."
"Retired Fun Police"
"I moved from an over zealous HOA in Virginia four years ago because they were a nasty group of retired fun police. We recieved a notice that our yard had too high a % of crabgrass! They attempted to fine us $100 per month until it was rectified. We received said notice in November. My partner elegantly told them to stuff it. This was after five years of various infractions such as storing a garden hose under our lattice covered back porch, paint chipping off a railing, anti bird cages attached to outside vents, yard lantern either out or wrong color all with pictures showing how entitled they were to trespass when ever they needed more $ for their coffers. They notified my next door neighbor her mailbox post needed painting, it looked like everyone else's prior.. They're passive/aggressive way of pointing out a wayward residents was NOT putting an American flag on their mailboxes on patriotic holidays. LOL I recall seeing many in noncompliance!"
I once belonged to a performing group in which our director participated in an organization that claimed to improve people's lives as long as members participated in frequent group sessions and paid a high monthly tuition.
I was a kid, and while this well-being organization may have had positive intentions, the changing behavior of our director creeped us out. He was suddenly cold and not as enthusiastic as he once was with us in rehearsals, and we all blamed his cult for changing him.
When we raised a stink about it one time, the director decided to quit the organization.
I'm not sure if what he participated in was actually a cult, but my friends and I remain skeptical.

Keep reading...
Show less