2020 has been a real handful y'all. And number one on the "2020 is the worst" list is COVID! We've had to shelter in place and avoid most human contact. I haven't hugged my mother in six months; it's frustrating. So why is it when we're all suppose to be hiding out and avoiding contact until this under control do we have so many fools running amok... especially loved ones who implore us to join. Some of us have had to get creative with invitation excuses. The "we're in a pandemic" reasoning is a bust.

Redditor
u/TooAwkwardForMyAcc
wanted us all to discuss the new ways we've learned to avoid our society in this time of Covid by asking....
What's the best way to tell your friend you don't want to meet because you're scared of Corona?
The Oath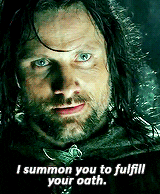 sir i queue better from a distance yo waddup elessar GIF
Giphy
"I have sworn an oath of solitude until the pestilence is purged from the lands."
The Box
There's an XKCD for that: https://xkcd.com/2346/
"Haunted plague box" is the best description of a house.
Roll camera... 
"I'd love to meet, but I don't want to risk it. Do you want to video chat though?"
Yes oh god. Last year I moved from FL to CA and everyone back in FL wants to come visit. Like id love for everyone to come out but it's just not safe. They ask every few months and it's always the same answer: let's wait until spring next year.
Truth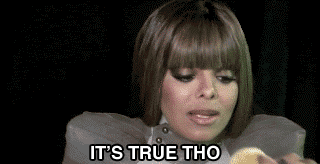 Truth Reaction GIF by moodman
Giphy
"I don't want to meet because I'm scared of Corona." jibsand
Just be upfront yeah. Sometimes I'll indicate it's because I see older relatives often to take the burden off of me a bit.
ZOOM
"Hey, I really want to hang out but I'm worried about the Corona Virus." If they're really your friend they'll respect your opinion. Then maybe suggest doing something like a zoom conversation or online game.
My friends and I meet on Zoom every week now. Sometimes we all start the same movie at the same time, sometimes we play games. We were all learning how to cook a dish together a few weeks ago. There are tons of options to get people together without seeing them in person yet, OP.
never too careful
I work in healthcare. Be cautious. We have regular meetings and emails where our doctors keep us up to date. There's so much we still don't know.
I almost died earlier this year and was (maybe still am) immuno compromised. I've chosen to self isolate as much as possible.
I recently had a coworker acquaintance harrass me about visiting me. She knows my situation but continued to insist it was ok for her to visit. I've never invited her over for various reasons. It got so bad that I had to block her.
My elderly disabled mom tested positive for covid-19 a week later. We aren't sure who infected her and she's currently in isolation. You can never be too careful.
"Be in"
Got a whole friend group who care about each other and want to take the most precautions we can to protect each other. Then there's one guy who's been teaching summer classes for children for the last three months who's always the first to "Be in," and constantly flaunts protections to the point those of us who are taking this seriously can't hang out without excluding him or hurting his feelings.
For Mom
Mothers Day Love GIF by Animation Domination High-Def
Giphy
I've had to tell my friends several times that despite wanting desperately to hang out with them, that I'm still paranoid about the virus and I don't want to risk getting my mom sick, so I've been staying self isolated.
Looking Back
Learning to advocate for my/your own health was very tough, but the rewards are limitless with effort.
On the few times I've been rebuffed, the response I give is, "I'd rather look back on this and say I'm embarrassed about how I overreacted than wish I hadn't let myself get so sick." That's placated everyone I've used it on.
Cut Ties....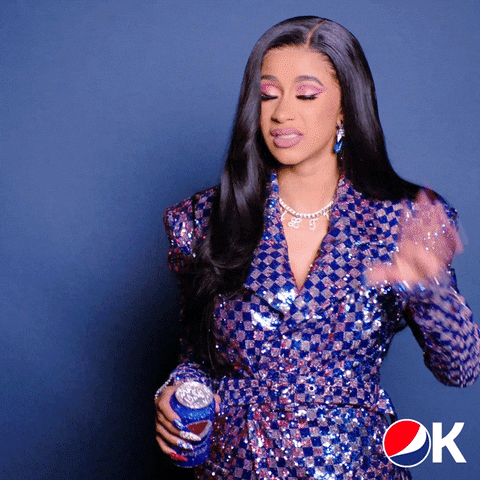 cardi b ok GIF by Pepsi
Giphy
I have cut ties with one friend during the lockdown because of this. She didn't freak out but she got snarky after I turned down her request to meet in a park for a walk. Then she became very weirdly passive-aggressive. I had been having issues with her before the pandemic, and realized I just had no interest in dealing with her weird personality anymore.
Want to "know" more? Never miss another big, odd, funny, or heartbreaking moment again. Sign up for the Knowable newsletter here.

Keep reading...
Show less
Since the global pandemic, we've learned a lot about some of the people around us...
Such as the fact that they don't believe in science or facts. Though they use science to get through their daily lives (internet, transportation, medication, etc.), somehow, part of the population is convinced that the virus is a conspiracy created just to inconvenience them.

We're all familiar with such folks. That's why Redditor u/yenake asked, "What is the dumbest Coronavirus theory you heard from someone?"
Want to "know" more? Never miss another big, odd, funny, or heartbreaking moment again. Sign up for the Knowable newsletter here.

Keep reading...
Show less
So its July 2020 and it's a whole new world. I mean, its still planet Earth but its a whole new world. Covid-19 has changed literally every aspect of life. We can't touch, or kiss strangers or shop without an alcohol swab nearby. Besides hoping we can find a cure, one of the biggest questions about all of this is in regards to the fallout. What happens next? If we can get an affective vaccine, how to we move forward? What will be the outcome of all we learned and experienced? Get ready everyone. Life is forever changed.
Redditor
u/fool126
wanted everyone to discuss what we all think a post Covid world looks like.... it's time to make some hard realizations... they asked....
What's never gonna be the same after this pandemic?
Want to "know" more? Never miss another big, odd, funny, or heartbreaking moment again. Sign up for the Knowable newsletter here.
Keep reading...
Show less
Everyday seems to bring about more somber news and confusion. But just because the outside world seems to be coming to a pause that doesn't mean education has to stop. It fact it is imperative that learning be one of the fundamentals of this experience. Many, many students have been forced to switch to learning from home online. And be educated online can be an "interesting" experience.
Redditor u/lengelmp wanted to hear from all the students out there who are homeschooling it through this crisis by asking....
Students who's classes have been moved online: what is the funniest thing to happen in an online class so far?
Keep reading...
Show less
For a lot of people, the idea of working from home conjures up ideas of sitting on a couch in your jammies daydrinking and eating chips & salsa while watching re-runs of Charmed. And yes, it can be just that wondrous just not always or nothing would get done.
There's truly an art to being able to work effectively from home.
Now that the whole world is at home hiding from COVID-19, a lot of people have to bust out some serious "art" seriously fast. If you've never worked from home, it can take ages to figure out how to do it productively.
Keep reading...
Show less