Consumers who have money to burn often buy things they don't really need, like travel accessories, specialized sports equipment for an activity they've only done once, or even cookbooks, when plenty of recipes can be found online.

They might be missing out on buying things that could actually make life so much easier because it never occurs to them.

Curious to hear recommendations of items that can improve your life, Redditor icandoitw asked:

"What are some life-changing purchases that are 100% worth it?"
People thought it was worth spending a little extra for a better quality of life.
It Tracks
"Sounds simple but honestly, something as basic as a good pair of shoes that fit you well."
– Ok-Arachnid2436
Rest Easy
"A good mattress and pillow. We spend a third of our lives lying on it, why not invest in it? Anything that you use a lot, you should seriously invest in, like I have a $400 custom mechanical keyboard. People say I am crazy, but I use it every day, for hours on end, it's my job."
– NappyR6

Heavy Rest
"If you have trouble sleeping, a weighted blanket. I've gone from about 5.5 hrs average sleep per night to 7 hours average which is incredible for me, and I wake up feeling so well rested"
– IAMACiderDrinker

Better In The Dark
"Blackout curtains. Especially in the summertime, they help you sleep so much better."
– DeathSpiral321

Listen Up
"Good quality re-useable ear plugs. Soooo much better than the cheap foamy ones."
"They will definitely improve your life if you go to loud concerts. Filter our overtones so you can hear the music better at a loud punk show. Also hearing loss is irreversible and there's no cure for tinnitus."
– DoozersDude
Clear The Air
"For blind/visually impaired people: A smartphone. They literally are life changing, and can function as numerous separate and extremely pricy accessible devices and can do things like color and money recognition, text recognition, the uses are amazing."
"In general though, if you have allergies, especially seasonal or pet, AIR PURIFIER. When we bought our hous a few years ago, my allergies got so bad, we were almost considering moving, but then i bought an air purifier and it was so life changing, i got one for each floor of our house. One of the best purchases ever."
– LegallyBlindArtist
Life can be made easier with the help of these items.
Efficient Multi-Tasking
"A second monitor."
"Suprised i didnt see this yet, but it improves productivity so much as you can have tabs open and type whatever you want on the other or even watch youtube etc."
– fiddle_my_tool

Taking Stock In This
"3+ gallon stock pot. Boil pasta, potatoes, or whatever without a boil over. No more starch water burning all over the burner."
– sonicduckman

A No-Brainer
"a fully functioning computer."
"many people don't have one, they exist in phones or tablets, and holy sh*t they are missing out."
– Immediate-Sky-4191

Clean Solution
"Washer and dryer. No planning days and accumulating quarters for laundry. Just dump a load in a go about my business."
– Kanden_27

Better Dental Hygiene
"Electric toothbrush and waterpik....wish I had done this sooner."
– Think-Research4052

Because Eye Care
"Prescription sunglasses. Hands down the best money I'm glad to part with."
"Edit: Thanks for all the comments and advice. A lot of people are mentioning online stores like Zenni Optical, if you're in North America, that have saved them a big chunk of the cost. I'm not sure what other sites are out there, but try see if you can find an online platform where you can order according to your prescription in your part of the world. If it saves enough money it might be the way to at least get started on your first pair."
"Upsides of getting prescription shades are:"
reduced or no glare in bright environments,
reduced eye-strain (in my case resulting in fewer headaches)
driving in the mornings and evening with a low sun, you can actually see the other cars and traffic lights before you bump into them
"Downsides:"
swapping between your regular glasses and shades is annoying. Lots of people recommend transition lenses as an alternative to having two different pairs of specs
"Lots of love for Lazik or other eye surgeries here, but that can be very costly depending where in the world you are. Sunglasses are a great temporary or permanent solution depending on your situation or stance on this."
"Thanks again guys. Look after your eyes!"
– AidanVans

For A Cleaner Kitchen
"Kitchen Aid Stand Mixer."
"I will never buy a cheap mixer, ever."
– tinyhorseintapshoes

Save your back and your money by hiring people to do hard labor.
Refrain From Heavy Lifting
"paying for movers to do everything from pack to move all of it."
"never doing that sh*t again."
– Great_Cockroach69

You Deserve It
"People really underestimate the power of this."
"At least in my social circle, for a long time it was just understood that if someone was moving everyone was showing up that day to lift and lug from house A to house B with the rich reward of beer and burgers after, as if it had all been some fun party everyone loved. This persisted even after people could conceivably afford movers."
"I personally think it is A LOT to expect of friends do that for you. Yeah, when you're young and you have three bags of clothes, two boxes of books, and a futon (and no disposable income at all), it's understandable. But paying for movers and then packers is something I did as soon as I had any money to pay for it. That is what money is for, it's not necessarily what friends are for."
– zazzlekdazzle

The best pandemic purchase I made that was worth every penny was for several sets of free weights.
Once I canceled my gym membership, I invested in some dumbbells so I could follow YouTube workout videos in the comfort of my home.
They are not cheap; however, I'm saving more money in the long run without having to pay a monthly gym membership fee.
I've seen more gains from using the free weights and following an instructor on a monitor, and my motivation to work out is higher than ever.
If you find yourself plateauing at the gym, you may want to invest in making some changes to your exercise regimen that works for you.

Keep reading...
Show less
As consumers, we know better than to spend our hard-earned cash on things we don't really need. But we do it anyway.

That doesn't mean we should refrain from indulging every now and then in spending money on the things we really want.
But sometimes, the things we thought we really desired in our heart of hearts turn out to be impulsive purchases on things–like new clothes we never end up wearing despite looking great on us when we tried them on in the dressing room.
That is an example of buyer's remorse. And we have paid the price, so to speak, for spending frivolously on inconsequential things.

Curious to hear from previous customers of having a moment of regret, Redditor pepperpeppington asked:

"What is your greatest buyers remorse?"
The concept seemed legit, but these customers realized they had a lot to learn after committing to new prospects.
"I Don't"
"My wedding."
– PickanickBasket
The Wrong Perspective
"Got talked into buying progressive lens glasses. I spend most of my day either reading, writing, or staring at a computer screen. With the new glasses I could only read things if it was in one particular spot in front of me or if I tilted my head to an odd angle. Hundreds of dollars down the drain. Ended up going back to buy reading glasses and they worked better than the progressives ever did."
– tangcameo

Learning About Credit The Hard Way
"Back in the late 90's when I was just graduating high school, I went to the mall one day (Lazarus to be exact, I know, I'm old) and some salesperson walked up wanting to know if I wanted a credit card. $500 max to be exact. Being the naive dumbass I was, I signed and got my card that day and bought $500 worth of clothing."
"It didn't occur to me then about high interest rates and missing payments. It ended up costing me around $1500-$2000 to pay this sh*t off because I missed some payments. Teach your kids how to manage money and to be on the lookout for vultures. You'll be doing them a favor."
– 1980pzx

That Sinking Feeling
"A Leesa mattress. I was super happy with it when we first got it because it was SO comfortable, but after a year it started sinking, and after three years I feel like I wake up in a trough every morning. I definitely need to get a new mattress because my back feels so much better any time we sleep on hotel beds."
"It's pissing me off that it only lasted three years but I've rotated that f'ker so many times that there's a trough in every direction. And it's still so comfortable when I first lie down, too."
– Tagracat

Money Pit
"Our current house we bought August 2021."
"we've been here almost a year and had I know the extensive amount of headaches and stress I was going to go through with this house, I never would have moved."
"To clarify we knew it needed work and we had a very detailed house inspection, but it's been one thing after another, even a full year in. I'm so pessimistic with this place that I'm waiting for the next catastrophic thing to happen that sends me over the edge, like an electrical fire or something."
– sdemat

Electrical appliances and cars are essential, but these Redditors wanted the best of the best and thought the high price tag instantly made things better.
Spoiler alert–it didn't.
Fancy Fridge
"Latest remorseful purchase was my ~$2k GE refrigerator. It lasted 2.5 years and was too expensive to repair. It would have been 1,200 to fix it and even then the repair guy couldn't guarantee that it would work properly."
"I found a 'scratch and dent' Whirlpool for the same cost, brand new. So far, so good."
"ETA: before this, I've never had issues with GE appliances. This is either a fluke, or the brand is deteriorating."
– ohgeebus_notagain

Auto Disaster
"An Audi Q5 hybrid. We had a decent warranty so we thought we were okay. $6000 in repairs in one year of owning it. We traded it in and got upside down on a new car, but it was worth it to get out of that dumpster fire of a car."
– Hdhmusic

Going Nowhere Fast
"Dumping 10 grand into a car worth 7k just because I wanted to make it faster. I still have the car and I love it, but that was not a smart financial decision, and I wouldn't do it again."
– Cuss-Mustard

People didn't put any thought into these purchases and instantly regretted it.
It Didn't Compute
"My last laptop. I didn't really research properly, cheaped out and have spent the last three years regretting it."
– NarrativeScorpion

Hard To Swallow
"I went to a burger place near Brisbane in Australia with my brother. They advertised that they had the 'hottest burgers' in the world and if you could finish, they put your name on the wall. I started to realise my mistake when the burger came out with latex gloves and a huge glass of milk. By the 2nd bite, i felt my soul start to detach from my body and my brain was recoiling in horror as pure lava was going down my throat. Halfway through, while trying to stop the tears flowing down my face, I said no more. For days after the burger my intestines couldn't handle anything stronger then yoghurt and the pain started again everytime I went to the toilet."
– shadownight311

Taking A Stab At It
"A 400$ dagger back in 2002.. still have it, never knew what to do with it."
– Quebec00Chaos

Went With The Flow
"A kayak that never gets used. Spent over 1 year's allowance (200$) on that thing."
– Mad4dog

Just A Stick

"buying a harry potter style wand at age 9 thinking it would actually work. it was hella expensive too."
– beheadedcharmander

Such A Waste

"Squatty Potty. What the f'k was I thinking? I could've just used a box, or literally stacked some books on top of each other, but to be fair I was pretty desperate."
– RazzmatazzLiving6970
Unsightly Furniture
"Buying a navy blue outdoor chair that shows every bit of dirt! Ugh! Worse decision I ever made."
– Mysterious_Tax_5613

The Big Bling
"Diamond tennis bracelet that I never wear because it's too big for my wrist."
– queen-of-carthage
So I saw the coolest leather jacket at a thrift store. Because I was so enamored of it–and the size was a perfect fit–I bought it there on the spot, no refunds.
I was thrilled about the prospect of looking like a greaser (because that's so my style...not), I realized I wouldn't be wearing it for a while considering L.A.'s blistering summer temperatures. Sadly, by the time temperatures cool down, I'll have forgotten all about it.
It will remain in my closet along with my other outfits I haven't worn in ages.
Careful spending money on too many clothes. You'll wind up donating them to a thrift store where another sucker like me will make an impulsive purchase.

Keep reading...
Show less
Addiction is a powerful disease. And it comes in many forms.

Did you ever stop to wonder how culturally we're allowing, even feeding many addictions under the guise of a societal need or norm?
We'd never allow people to be or stay drug addicted. Right? So says Big Pharma.
Look past just alcohol and drug addiction, there is a whole world of obsession out there, that we're just letting slip by.
Redditor Morticiar wanted to discuss the behaviors society needs us to never stop doing, even at our own risk.
They asked:
"What is an addiction society pretends is a necessity?"
Social media.
The pipeline that feeds all the world's addictions.
Can you stop?
I can't.
Imagine if we did though?
Ka-ching!
"Shopping. This addiction is actually a medically recognized addiction with it's own name – Oniomania." ~ xaven10
"There's a resident in the condo I work at who gets Amazon and other packages by the dozens daily. I once had to go into her apartment for emergency reasons. The place was walls stacked with unopened packages." ~ zaphod_beeble_bro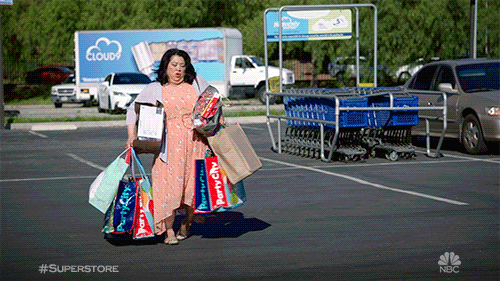 Giphy
"juicy details"
"Obsessing over celebrities' personal lives. I don't give a f**k who's dating who, who had a baby, who got divorced, etc., and I don't understand why anyone else does." ~ luongolet20goalsin
"Every once in a while i'll read some story about a celebrity i'm interested in, like the whole John Mulaney thing with his divorce and him having a baby with Olivia Munn. But I think of it like a little bit of high school gossip. it's an interesting story, but once i've heard the 'juicy details' I move on with my life." ~ keep_running
Dial Up
"Cell phones. Constantly having it nearby, checking it all the time, having to be available 24/7 in case someone tries to contact you. As someone who has this addiction, it's really not healthy and adds a lot of unnecessary stress to my life." ~ triangularbish
"Yeah definitely. I'm switching to a flip phone as we speak. All it does is text, call, play mp3s and it has navigation which is amazing. That's all I need :-) and it's a new phone T-Mobile still makes and sells." ~ agentscullysbf
NEW! EXCITING! BETTER!
"Always buying anything that is NEW! EXCITING! BETTER! What a crock of crap!" ~ bu**holezforeyez
"This s**t affects kids a lot. I remember buying stuff for my nephew and the one thing that always came out of his mouth that made me resist an urge to backhand him. "'S IT NEW!?!?'"
"[disclaimer to internet virtue signallers: when I say 'backhand' it was always just an eye roll. The use of 'backhand' here is for story element so go pretend you care about something else, somewhere else.]" ~ IjustMadeThisCuzXqc
I WON!
"The lotto. It's really fun to imagine what you would do if you won. If you're not blowing tons of money on it. That could be worth it right there. But it's so expensive, and your chances are like .00001 of winning something you can retire with." ~ HayRiver12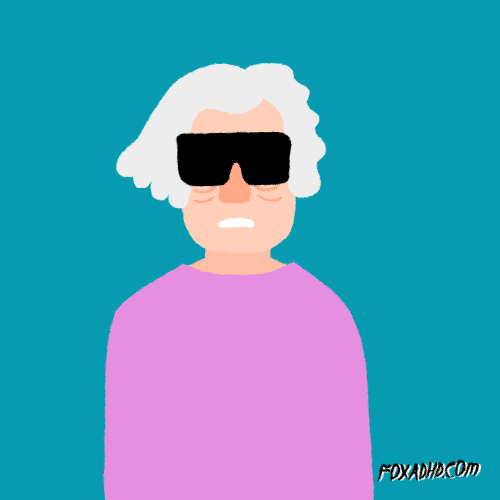 Giphy
Shopping and Lotto?
Guilty.
In fact, I refuse to see Lotto as an addiction.
I'm going to be rich.
So then I can shop.
Oh Shut Up!
"Being 'busy.'" ~ Fetch1965
"My aunt has never had a job in her life but fills her facebook feed with how 'busy' she is all the time. Everyone hates her." ~ happyfunisocheese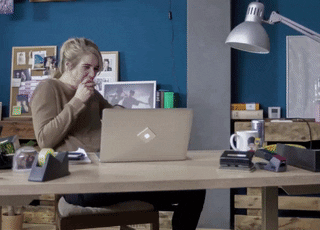 Giphy
Fast forward to Facebook...
"Being on Social Media. It's not entirely your fault, social media is literally designed to be as addictive as crack." ~ tebaj8
"Well, it's never that simple. Social media got off the ground before anybody ever thought of designing it. There were millions of people using a forum similar to Reddit, years before the internet had any commercial content at all. Some of us may remember Usenet... Fast forward to Facebook and Twitter, and for sure." ~ ikuzuswen
PLEASE LOVE ME!!
"Having people validate you." ~ Brotherbeam
"Emotional validation almost always feels good, and, I guess in a sense, it can be a need, since a lack thereof can result in some mental health issues." ~ shaquille_oatmeal98
"That's the core concept of social media. Not communication or information, validation." ~ refried_pancakes
"One of my biggest growth moments was accepting the fact that I'm viewed as subpar at work but good enough to keep my job." ~ Slapinsack
Overtime
"Working extra hours for free. The organization will gladly let you work for free but absolutely shouldn't do it." ~ zoomy942
"My previous boss basically said that I have to see it as an investment and that I'll see it back later in some form or another. Never happened. Go figure." ~ RocketCow
"As a fellow company leader who gets pi**ed when I find out my employees are working off the clock, I salute you." ~ deathbybowtie
get a patch
"Nicotine, I feel like I am one of the very few blue collar workers who does not use it." ~ Shhmelly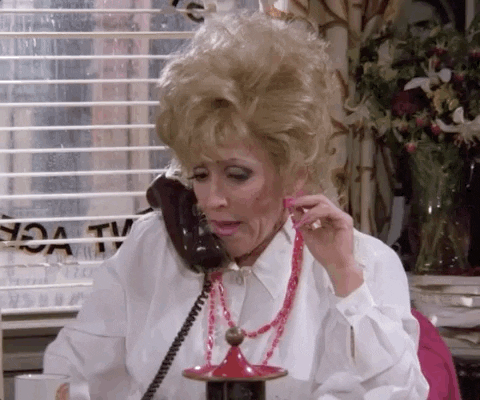 Giphy
Nicotine. One of the OG addictions.
And one of the unhealthiest. But how clever of them to make it so appealing by selling it in other ways besides cigs.
Want to "know" more?
Sign up for the Knowable newsletter here.

Never miss another big, odd, funny or heartbreaking moment again.
Keep reading...
Show less
People often daydream about the easy life, where they can live in the lap of luxury.

It's hard enough as it is for the general population to buy a car, a home, and take periodic vacations—pandemic, be damned.
But they can always imagine what it's like to live extravagantly without having budget concerns.

Since the likelihood of winning the billion-dollar jackpot is like catching lightning in a bottle on Neptune, Redditors were given the opportunity to play out their what-if fantasies when Redditor w_t_f_justhappened asked:
"What would be your first purchase if you came into serious 'f'k you' money?"
People seem to want to be rich enough to live in seclusion.
This Land Is My Land
"Four sections of good pastureland. For those who don't know, that's 2,560 acres, 4 square miles. I'd build in the dead center and never have a neighbor less than a mile from me."
Float In My Moat
"i'd put in a lazy river that ran around the perimeter of my property."
My Own Private Island
"A big old f'k off island a float plane and a self sustained off grid community. Open my fishing camp."
Niche indulgences is the name of the game.
Get You A Fast Car
"SO has always dreamt of driving a Porsche. A very specific model, color, etc. He has it as his screen saver. I would get him that car."
Admirable Honor
"Paying off the land my husband died protecting so that we can build something to honor him by. Specifically turning it into a retreat for combat vets and active duty members."
Mystery Mansion
"Hire a team of architects to design a big house and put in a bunch of secret passageways and rooms and not tell me how to find them so I can have fun discovering them over time."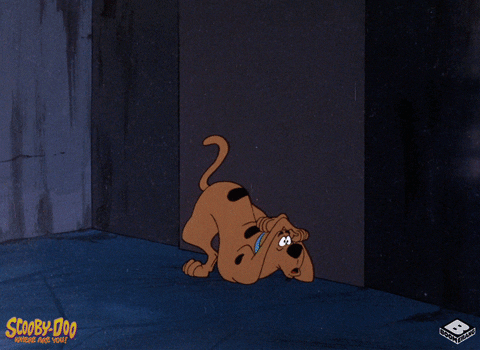 scooby doo door GIF by Boomerang Official
Giphy
Casual Purge
"I'd buy a cul-de-sac of posh houses, gate if off and have my friends live there. They all work from home so doesn't matter where."
"Then one day, there will be deliveries to all the houses. Paintball guns. Masks. The full month."
"And as the clock strikes noon that day, I will have a loud battle cry (haven't decided the sound yet) play on a huge speaker."
"I don't need to tell them this is a battle to the death. They will already know..."
These Redditors were concerned about self-preservation without the stress of incurring massive debt.
Take Care Of My Health
"Go to the dentist, optometrist, and doctor without worrying that whatever needs to be done won't cause financial ruin."
Representation Forever
"A good lawyer to get me set up for life."
Settle Debts And Drive Off Into The Sunset
"First purchase? Freedom: pay off student loans, mortgage, and any other debt. Can't think of a bigger f'k you :) then a couple Teslas lol"
If I ever came into a ridiculous amount of money, I would first build a retreat somewhere in Venice, Italy, and frequently host a masquerade ball where everyone is required to show up in Venetian Carnivale attire—just short of becoming an Eyes Wide Shut moment.
Then, I would build a luxury home in Tokyo, complete with a theater academy where new productions would constantly be workshopped at night while aspiring young performers hone their skills throughout the day in the many classes taught by my colleagues.
And my home base? Why, it would be near the beaches of Malibu in SoCal, of course.
I would bounce between my three properties in my own private jet.
It's not a big ask, is it?

Keep reading...
Show less
With so many options for nearly every product on the market, people have exactly zero patience whatsoever when a brand disrespects their time or money.
We hear a lot about brand loyalty. Be it through good customer service, solid products that always deliver, or admirable ethics, some companies manage to find their ideal population of consumers and match their values time and time again.
It's good for people and it's good for business: people feel good about what they buy, and companies keep earning revenue through all those purchases.
But the very opposite occurs as well. Brand disloyalty--or perhaps better called "brand hatred," given how outraged people can be--occurs when a company defies customer ethics or belittles them in some way.
Obviously, that's bad for business. And not just because that one person won't make anymore purchases. But because people appear to enjoy spreading the word about their vendetta against a corporation.
mememachine92 asked, "Redditors, what is your 'Never again' brand?"

Want to "know" more? Never miss another big, odd, funny, or heartbreaking moment again. Sign up for the Knowable newsletter here.
Keep reading...
Show less