The people involved in relationships have their respective quirks.
Some may think their significant other's idiosyncracies are adorkable, while others are indifferent.
While many of these quirks are susceptible to ribbing, there are just some behaviors that are deemed so off-putting, it's not worth mentioning at all.
Curious to hear examples of this, Redditor Familiar_Stranger936 asked:

"What do you hate about your partner, but can't tell them?"
These Redditors found their partners' tendencies were cringey.
Positively Annoying
"She posts motivational posters on Facebook. It cringes me the f out."
– kambinks

Off Pitch
"My wife took singing lessons as a kid. She is certain that she has a great singing voice. She does not. It's so hard to be in the same house when she's singing but I love her dearly and would never ask her to stop."
– stln3rd
Proper Pronunciation
"The way she pronounces the word 'hamburger' makes me die inside."
"ham BIRD gr"
– DrFridayTK
"Lady, Get It Together"
"She has a hard time cleaning up after herself."
"I work full time during the week, she works weekends. The house is a mess during the week and spotless during the weekend. Monday night, I come home and it's a mess again. Oof, lady. Get it together."
"And the way she drinks. Gulps everything like she out of air and the only way to get more is to suck it off the bottom of whatever vessel she's drinking out of. Food noises kill me and she knows it but the gulping is unconscious so I try not to let it bother me."
"Love her more than everything. She's my best friend in all ways. But those are the two."
– ArrdenGarden

These can be a huge turnoff.
Bagel Sounds
"The sound he makes when he eats bagels. Not everything, just bagels, and he eats bagels every morning for breakfast. It's disgusting."
– sparklingjunkie
Unbridled Appetite
"That she sounds like a horse when she eats a bowl of cereal."
– demonj00
Bad Bedside Manners
"I wake up teetering on the edge of the bed, every f'king night. We have a king size bed and she is petite, I tell her but it doesn't matter. Every. F'king. Night."
– 1980pzx

Some behavioral patterns can make a person resentful of the other.
Too Much Noise
"She watches YouTube/Tik Tok videos on her phone and refuses to use headphones/earbuds. I hate it."
– usspaceforce

Handling Constructive Criticism​
"He's really really bad at taking criticism. Really bad. And I can't tell him this because feedback loop etc."
– StGir1

Pick Up The Pace
"She's one of those people that walks too slow in the grocery store and stands there looking at sh*t forever trying to decide what to get not aware that 2 other people right behind her trying to grab what she's in front of and go."
– BusinessFeeling7121
Sonic Assault
"His snoring. It's not something he can necessarily control but he snores SO loud that it disrupts my sleep."
– BeatnikWoman
Losing Sleep
"My wife snores like a train and it's gotten worse over the years. I am a bit of a sensitive sleeper, and have a very tough time falling asleep. It takes her about 15 seconds to fall asleep. I used to start trying to sleep in our bed for a couple hours then go out to the couch for the remainder of the night. For many years I did that. About 3 years ago I just plain started sleeping on the couch. I know it bothers her that I'm not in the bed but i just need to sleep. I feel bad about it since she can't totally help it but getting 3-4 hours of sleep a night for years just wasn't cutting it."
– popedouglas320

Wishy-Washy
"How indecisive she can be. We've talked and she's doing better. But it is extremely exhausting to plan nearly every single date/event/thing we do."
– nagol93

Expectations
"That they expect an apology for every hurt feeling, but almost never take accountability or apologize for their own actions when they hurt other people."
– imav8n

Sometimes, significant others are forced to take inconvenient matters into their own hands.
Push Came To Shove

"I once pushed in my husband's hemorrhoid while we were out of town so we could enjoy our vacation. There's nothing I hate about him that I wouldn't tell him after that."
"ETA: thanks for the awards! To answer a few questions: 1. He tried to do it himself and failed. 2. He had gone to the pharmacy and gotten Preparation H cream and gloves, so I didn't go in bare-handed (I'm not an animal, guys). 3. An internal hemorrhoid can be pushed back in; an external one cannot. 4. I wrote that answer and went to sleep pretty soon after, and he hasn't killed me as of this morning, but that may change once he's seen the upvotes lol."
– skbiglia

Ending The Discussion
"Her family is too detail oriented about insignificant stuff. Like, I'll have to explain what aisle I went down in the grocery store before I can keep explaining what happened to me while shopping. Or her parents go into excruciating detail about what they ordered for lunch at Wendy's. For f'k sake I love her and her family to death but god I couldn't care less about half the conversations they have."
"It sounds bad and shallow, but conversation with her extended family is even worse. I usually stick with 'not much, what's new with you?' 'Oh wow that's interesting' and walk away."
– Photographydudeman

While every case is different, people find that being open with each other–or even consult professional therapy–about the things that bother them that can potentially end a relationship can improve relationships.
But if your SO is an obnoxiously loud food-chewer, well, not bringing up something that can lead to hurt feelings may be the kinder thing to do, as long as you can stomach it.

Want to "know" more?
Sign up for the Knowable newsletter here.

Never miss another big, odd, funny or heartbreaking moment again.
Keep reading...
Show less
The truth can be the most painful thing to hear.
People are going say awful things to you that view as truth.
And the worst will probably be from people you know and love.
You have to learn that most of it has nothing to do with us.
It's all about them.
And that still hurts.
Redditor Gaia-of-hell wanted to see who was willing to discuss the things we've heard that have sunk the heart a bit. They asked:
"What is the most painful thing someone has ever told you? "
I can't recall any truly heinous thoughts being told to me. So I grateful to be spared. But I feel a big dose of ugly coming on...
Truth Hurts
"A year after he died. 'Your father never loved you anyways. That's why he pays me child support to look after you.' BS. His room was decorated with my childhood art. All his passwords were my name or birthday. He would have long talks with me about his regrets when we hung out. I knew it wasn't true but nothing has ever hurt so much."
Ackbarwasthetrap
Mean what you say...
"Once, my ma told me and my brother that she would have been relieved if we were dead. We were annoying siblings but that's pretty dark, given we were quite young back then. Now I'm 25, my brother is 20. I am pretty sure she didn't mean it word by word, but still sad thing to say to your kids."
perpetualgrunt
Adopted
"I was adopted at age 3. Last year at age 26, my adoptive father told me he never wanted me. That hurt like a *itch."
Super_Thunder_Walrus
"My father was adopted at 7yo, when he was 43 his adoptive mother looked him dead in the eye and said: 'you owe me your life, you would be a low life if it wasn't for me.' I was by his side when that happened. I have never seen him cry like that."
rostrovski
Mistakes
"I was told by my mother that she would still be happy and married if I hadn't been born."
Tjoliva
"My mom told me I was her second biggest mistake, her first was marrying my father, so many times I don't even remember the first one. My dad is seriously one of the best people I've ever met. I'm still angrier for him than I am for me."
So_Many_Words
Home
"Wasn't anything he said, but it was the action of him walking the door. My mom was in the hospital with terminal cancer. Dad lived there, and hadn't been 'home' in ages. We were staying at my aunts house and my brothers and I were sleeping on the living room floor. The front door opened, I woke up and looked at him, he said nothing, I said nothing. I just knew. She was gone."
"Edit: thank you all for the kind words. I also wish I knew what to say to those of you going through this awful experience as well, I've never quite figured out what to say other than time is finite and we take a lot for granted. If you can, give someone a call, a visit, a word. There's a lot I never got to learn about or say to her, so if you can, my advice would be to do so."
Ithxero
Well that is a lot of darkness and crazy. It makes you never want to leave home.
Death
"That my father didn't die the way i was led to believe for 20 something years of my life and he actually died from an OD."
hypr_activehyprdrive
"My husband died of prescription meds when my daughter was 13 days old. When she was young, I said it was an asthma complication. When she was older I told her the cold hard truth. Also, being a young widow & someone asks how my husband died, I don't owe them my story."
Chutneyonegaishimasu
It's all Messy
"I have a father who I'm not really in contact with anymore (messy) and my mom is really the only person left in my life. One day she was pissed off with me and admitted that she never actually liked who I was, even as a child. She loved me and did her duty as a mother, but other than that- she didn't like me."
Mediocre_Highlight_4
Moving Day
"My mom telling me that me moving to the other side of the country was going to be another one of my mistakes that I would regret. I didn't regret almost anything I had done in my life and was really hurt by her thinking my life was full of mistakes."
"I asked someone I was in love with and thought I was in a pretty good relationship with if we could celebrate our one year anniversary of starting dating and he answered no because it was just supposed to be a fling and not something to celebrate. I've never felt lower or less important in my life."
polkaspot36
Gotta Go!
"A few months after I had turned 18 my Dad came downstairs as I was getting out of the shower to tell me that I was a terrible son and that I had a day to move whatever I needed out of the house. I had to go into work that day and let my boss know what had happened and that I couldn't work that day. I came back and hugged my little brother and sister, packed my crap and left. My Dad and I have (sort of) made amends since then but I'll never be able to get what he said out of my head."
tunesis2cool4youk
Crazy
"My mom once told me she must have committed some terrible sin to have given birth to me and that I was pure evil All because I told her I was quitting dance classes. Overreaction, much?"
the-book-anaconda
"As a mom, your mom was downright crazy. That is an insane thing to say to anyone, much less your own child. I am sorry that you grew up with that, you did nothing to deserve it and it's not your fault."
Good_parabola
Realities...
"I'm a city bus driver. With very good intentions I once informed a homeless woman of where she could get free showers in the city as she smelled horribly of feces. I thought i was helping her. She informed me very calmly that she chose to live in filth and smell that way because it was the only thing that kept her from being attacked every night. Nothing has ever crushed me like learning that has. That is the reality of many homeless women."
BootiMcboatface
Nasty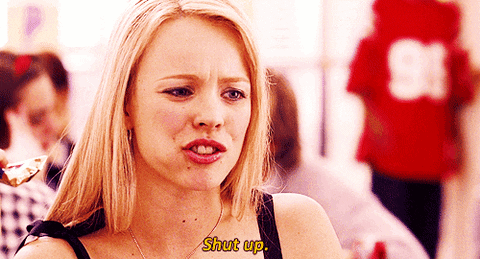 Mean Girls Shut Up GIF
Giphy
"You don't have any friends do you?"
"My teacher in 10th grade in front of the whole class."
rurubarb
Back Pain
"Husband had images done for his horrendous back pain. I went to the orthopedic appt with him. Doctor walked in, stuck the films on the light panel, and pointing to numerous shapes along the entire length of his spine said, 'Your spine is covered in cancer.' We were so stunned we just looked at each other for about a minute. My partner of 40 years, health nut, clean liver, had multiple myeloma. Eight weeks later he was dead from a brain bleed caused by a chemo drug. I miss him every minute of every day."
imrealbizzy2
Awake
"When the paramedic told me, 'we did all we could, but we couldn't save her.' after I woke up to find my wife dying next to me."
Mcsmack
Wounds
"'You should've just let her stab you.' My mom after I told her my aunt slapped, pushed, and tried to stab me with a kitchen knife earlier that day. She just doesn't care at all. she's just a very terrible mother and telling my stories about all the emotional, mental, and physical abuse i got from her would take hours."
"That also happened when I was just 16 years old, i'm 20 now and everyone (including my aunt mentioned) acts as if nothing happened in the past, but i still remember every detail as if it just happened yesterday."
01bia_
being 15
"When I was 15 and badly depressed my parents found out a diary I kept (where i vented a lot). My dad was very worried and upset about it which prompted my mom to tell me to 'kill myself if I wanted to do it so bad instead of making my dad worry so much.'"
obooooooo
Seeing Red
"Just yesterday my mother (during an argument) told me I was the reason my dog died of cancer. My dog that I drove to a special clinic almost every week for her chemotherapy since 2019. My dog that I would've given everything for. It was her puppy that she abandoned and I took in. What she said wasn't just painful. It was the first time in my life that I saw red."
modsherearebattyboys
The Witch
"'I don't love you and never have' we were together for almost 5 years and I was literally stepping on the bus to go to war. I came home to literally an empty house. The witch took the appliances. This was 14 years ago. The last I knew she was on her 3rd divorce and living in Wyoming. I'm happily married with a child now. But that first night back I drank a 5th of vodka and slept on the floor hoping to not wake up."
boxedcrackers
Horrible Woman
"When I was in Middle School we took a class trip (Theatre Arts) to NYC. Went to Broadway and Statue of Liberty etc. I was a fat kid at the time. We went to Chinatown to eat at a Buffet and one of the Mother chaperones told me she felt sorry for my parents. It always stuck with me the cruelty of her comment to a 12 year old kid. What a horrible person in hindsight."
Nairbfs79
lazy bones...
"It's not as heavy as almost any of these, but growing up all the way to age 18 I was perpetually called lazy and that I'd just need to settle for some kind of factory work because that's all I'd ever be able to get. My sister was the golden child and overachiever. For some reason it always just cut me deep even when I was older. My mom didn't even work, the irony of it all."
samiam871
Sometimes the truth hurts. And sometimes the people telling the truth are just evil.

Want to "know" more?
Sign up for the Knowable newsletter here.
Never miss another big, odd, funny or heartbreaking moment again.
Keep reading...
Show less
Being a lawyer has got to be such a daunting challenge.
How do you keep your conscience in check?
The things you learn about humanity can be bone-chilling.
It's a special issue when you're a criminal attorney.
Sometimes you learn your client is guilty.
But you still have to do your job, even if what you know leaves you shaking in fear or disgust.
You took an oath after all.
Redditor BrunoDeFarnese wanted to hear about all the stories that still haunt lawyers. They asked:
"Reddit lawyers, what is the scariest thing a client has confessed/said to you?"
I've always wondered about this. It happens in movies. But does it happen in real life?
Unbearable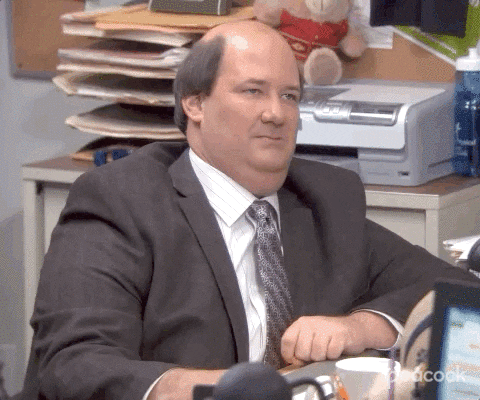 Sad Season 9 GIF by The Office
Giphy
"I once had a client's mental state deteriorate over time. They went from relatively normal to complaining of ghosts in their home and their house being bugged in a matter of months. It was equal parts scary and very sad to watch it happen."
ghostdogtheconquerer
The Worst
"Their murders."
berklythrowaway
"Admission of guilt to your lawyer makes it harder to defend a client, at least where I practice, that takes any defenses off the table where you argue they didn't do it. So now you not only have the trauma of knowing these details, they've also made your job way harder."
Disruptorpistol
Criminal Law
"Had a client who was charged with assault with a deadly weapon against his wife. He had a few past charges that were similar. Fairly typical domestic violence situation. He claimed it was blown out of proportion, yada yada. I got a pretty good plea deal for him and advised him to take it."
"He told me he wanted to go to trial. I told him that when his wife testifies against him, he'd lose pretty fast. He looked me in the eye and told me that his wife would not be attending the trial. I knew better than to ask questions. Sure enough, his wife did not attend the trial. Case dismissed for lack of witness."
"A win for the good guys? I hope he just made up with her and she chose not to appear, but I've always wondered if he did something to make sure of it. He sounded pretty confident when he told me she wouldn't be there. I got out of criminal law in a hurry after that."
LooieKablooie
Grandpa
"I work in patent law, so we don't really get 'scary' per se. Grandfather came in with several inventions... actually the entire family came which was weird. He was very proud of his inventions, and explicitly stated that they needed the money the inventions would make and the money would go to the whole family to support them. His family getting an inheritance basically rested on these inventions."
"The inventions were extremely simple concepts that had been around for probably 30+ years. I politely got all of the information. I then put together a report, and it was honestly scary. How do you write something that shatters this elderly mans (and his families) dreams?"
lordnecro
The Robot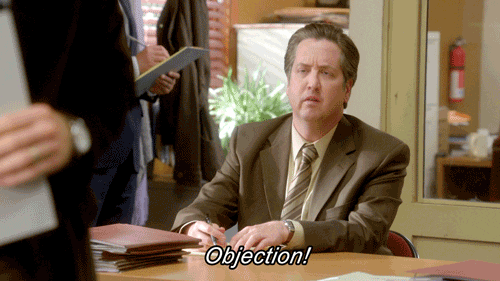 Steve Little Lawyer GIF by The Grinder
Giphy
"His wife was an alien robot and so was the President, and he was going to kill them and all other robots. Straight to the psych ward for paranoid schizophrenia."
It_Could_Be_True
Details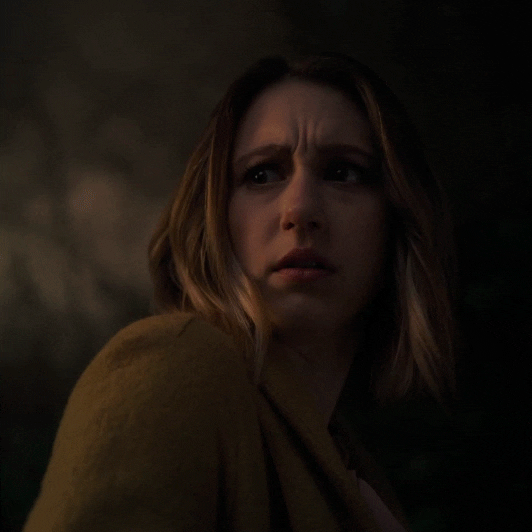 Sad Science Fiction GIF by Paramount+
Giphy
"They killed someone when detailing the case to me."
Huuntergamer45
Intertwined...
"'I am a Mexican cartel member' —US Immigration Attorney."
Odd_Author_76
"In LATAM, organized crime and everyday life intertwine quite often, it is quite common to bump into people with some degree of involvement or who had dealings with them in the past, I live in an upper middle class neighborhood and all of the businesses around my house had yo get an 'ok' to operate."
Much_Committee_9355
Hidden
"My husband was the lawyer not me, but one guy had been hiding in the attic of his small apartment building and when my husband went to talk to him he was so out of it on meth and paranoid that he accused my husband of working for the county whatever that means."
Chutneyonegaishimasu
Panama papers...
"I do corporate structure and wealth management so I don't get much action, but I've had clients admitting over the phone casually to every white collar crime known to man, insider trading, money laundering, tax evasion schemes I would get once a week. I'm pretty ok if what you are doing is fu**ing over either some big corporate or the government."
"But probably the scariest stuff, was during the Panama papers, while I was still an intern, I got a call from my boss off hours and to get to the office ASAP, I just went to the office had no idea what was going on and started shredding clients papers who might or might not have something to do on tax heavens."
Much_Committee_9355
To the Grave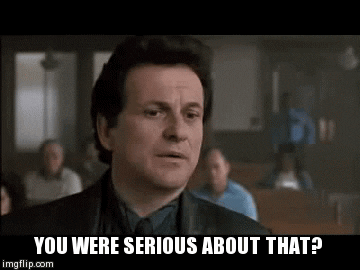 serious joe pesci GIF
Giphy
"I had to surrender my law license last week b/c of an early dementia diagnosis. Although I no longer carry a bar card, the secrets disclosed by clients, over the last 30 years, will die with me."
PraylikeTomAmes
Asking for a friend...
"I was always told you never lie to your lawyer or doctor. If I killed someone would a lawyer want to know the truth to better prepare for a case or do I keep my mouth shut? If I do admit to a heinous crime can the lawyer just refuse to defend me and then testify against me. Asking for a friend."
crusttysack
calibrated...
"I feel like my meter is calibrated differently, I feel like what is scary to some people doesn't phase me and I can't even think of really scary things. Except the time I worked with some mentally ill defendants and when visiting, he pulled a pen inkwell that he had sharpened out of his ass and threatened to harm himself in front of me."
"I was behind glass and safe, but having to talk him down was one of the scariest things I've ever had to do. He probably couldn't have seriously injured himself, but the moment was very scary."
jonesie1988
And Scene!!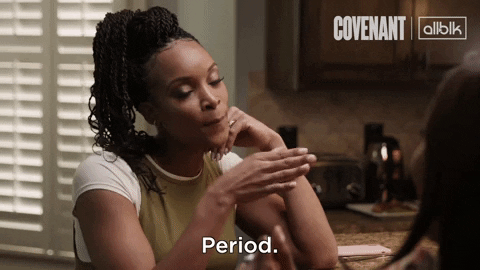 Period GIF by ALLBLK
Giphy
"A lawyer doesn't spill on a client. Period."
Barcelona539
RIP
"I had a client who's employee got drunk, went home and beat his wife to death R.I.P. it was in the paper!"
Thewhitewhale22
Criminal
"Other than a few cases, I didn't mind my criminal clients. I felt bad for the majority of them. They weren't bad people, they were people who were horrible childhoods, didn't finish high school, some kind of addiction problem, etc. They literally did not have the knowledge or ability to make good decisions. And a couple of bad people thrown in there.But Family Law? No thank you."
unabashedlyabashed
Secrets
"I became a lawyer b/c of Brendan Sullivan at Williams & Connelly. I was fortunate enough to also be a law professor (evidence and the law of testamentary privilege). Sullivan once said in an interview that he wanted his epitaph to read 'here lie the secrets'. I want nothing less and if I were to tell secrets, it would rob me of my professional pride and dignity."
PraylikeTomAmes
Godspeed, Esquire...
"My former boss, a lawyer of more than 40 years, passed in 2015. I know some of the secrets with which he was burdened but I know there were much, much worse things he carried alone. When he got sick in 2013 and knew dementia would eventually come for him, he would often joke and say, 'Now, when I lose my mind, don't think you're going to get any secrets out of me.'"
"Although those of us around him didn't feel so confident, he'd made up his mind. And he didn't. He told us he was still married to his long-departed first wife. He had fabulous visits with his mother, who had passed on more than 30 years prior. He lived a lot in his college days."
"Not once, however, did he utter a single clients name. Not the most eccentric family law client nor the most dangerous criminal client. Not a single one was mentioned. I sense you to have made up your mind. I'm sorry for your diagnosis but know you're obviously a hell of a lawyer. Godspeed, Esquire."
Shiftn4ward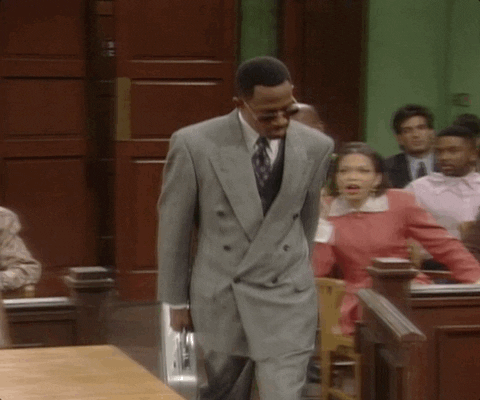 Season 2 Lawyer GIF by Martin
Giphy
The 22...
"Its a catch-22. The real answer is it depends. There are several possible ways to defend such a case. First is to make a strong case that it wasn't you. Second, is to impeach the prosecutions case, and undermine the certainty that it was you such that you get let off on reasonable doubt."
"Third, is some type of justification or mitigation defense: You did it, but it was legally justified, or you did it, but here is why you should get the lesser charge. Knowing the truth will help your lawyer formulate trial strategy, and better advise you during plea negotiation."
"However, when you admit doing it, it becomes hard/impossible to ethically present evidence exonerating you, that your attorney knows to be false. It is generally a bad idea to try to commit fraud on the court, your attorney cannot knowingly help you, but if your situation is desperate enough, it may actually be your best bet, but you can't ask your attorney about it!"
monty845
It's a good thing I'm not a lawyer. I'd be taking out AD space online with these stories.
Want to "know" more?
Sign up for the Knowable newsletter here.

Never miss another big, odd, funny or heartbreaking moment again.
Keep reading...
Show less
Doing something "like a girl" has traditionally been an insult - but science says there's plenty of stuff that girls are just plain better at.
Reddit user DueVegetable4583 asked:

"What are things that women do better than men?"
Normally these "girl-power" lists will be full of things like "women are better nurturers" etc.
That might be true, but that's not the list Reddit set out to make. I promise this list doesn't look like what you'd expect.
For example, we're starting off in outer space!
Space Is For Girls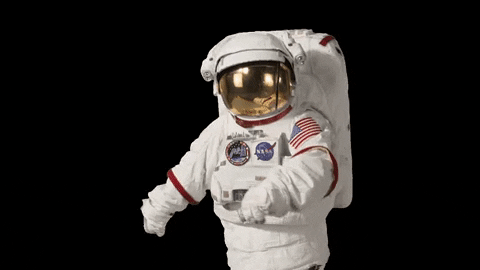 Outer Space Happy Dance GIF by NASA
Giphy
"Enduring the ravages of long term space flight."
"Women lose muscle mass slower than men. There are video examples of female astronauts walking after re-entry when their male crew members have to be carried due to muscle atrophy."
- GenaArmagost
"I always found it interesting that women tend to have more endurance than immediate strength. More women tend to survive in famines then men, probably because the body needs to be able to keep in fat for reproduction and insulation."
- Minimum-Cauliflower2
"Women also use fewer calories on average, making them the more efficient option for long-distance space travel."
- velawesomeraptors
"I'm a researcher working on the effects of galactic cosmic radiation on the brain."
"At least in mice it is typically seen that this type of radiation has a lower detrimental effect in female mice than male mice on cognitive function. It is believed that estrogen could play a neuroprotective role but more studies are needed to confirm."
"So there's another aspect of long term (and deep) space flight."
- DeArgonaut
"I read a study on the effects of estrogen on muscle mass in women recently."
"Estrogen is linked to muscle recovery and that might contribute to female astronauts being able to hold on to muscle mass better in space."
"This is not my field of study though, so I'm happy to be corrected if someone has more info. I just found the article when I was looking for women's fitness information."
- growerofpalms
Better In Every Possible Way
"Former gymnastics coach here."
"Before puberty, girls in competitive gymnastics are almost universally better in every possible way except confidence, including strength."
"I should clarify:"
"My girl gymnasts are stronger, in that they have generally been able to do more pull-ups (and with better form) than my boy gymnasts; whether that tendency maps to the population in general would be a separate question entirely."
"But where the difference seems much more dramatic is in skills that combine strength with precise control. Most girls I've coached are probably slightly better than most boys I've coached at things like push-ups and pull-ups."
"But where the girls really leave the boys in the dust is more complex strength skills, such as press handstands, muscle-ups, mannas, pullovers, etc."
"The girls have more precise body control, better discipline, are stronger, etc. If gymnastics competition were coed, I guarantee 90% of state and national champions in the under-12 age brackets would be girls."
"With the onset of puberty this shifts quite a bit, but even at the highest levels, female gymnasts tend to have much better form."
"Also, women are far stronger in Yurchenko-style vaults generally, even up through older age brackets and higher levels."

- GeoffreyTaucer
Bloody Hell
"Dealing with blood coming out of your genitals."
"I've seen blood come out of my penis a few times recently after both rigid and flexible cystoscopies and a nephrectomy."
"Women deal with this hell often. Amazing."
- reverendgrebo
"Had a thing once where I peed blood. Can confirm the ladies handle it better."
"That being said, the contrast of blood-red on a shiny white porcelain urinal is kind of cool looking after the shock wears off..."
- squirtloaf
The Safer Sex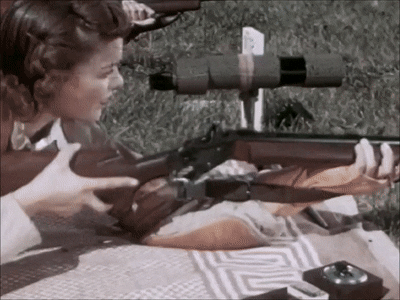 Shooting Marc Rodriguez GIF
Giphy
"Girls outshoot the boys, easy."
"I've seen this with shooting sports as well including small bore rifle and archery."
"Girls tend to have better concentration, better fine muscle control, listen better and take instruction better than similarly aged boys."
"They also generally take it more seriously and are safer."
- gearmantx
"Yeah I taught archery for a little while at a boys & girls club."
"The boys were generally more pumped about it, but the girls almost always picked up on it quicker and outperformed them."
"Not to undermine the boys though, I had several of them that were pretty talented in their own right, and they tended to stick with it longer than the girls."
- frightenedhugger
"Yep."
"I always fired expert at the range (39 out of 40). None of the guys at the unit could beat me."
"I remember walking off the range once and our XO was reading the results to us when suddenly his tone changed and said, 'and the princess scored 39!' "
"Told y'all I had better aim than you. LOL"
- SollSister
"I had never shot a gun in my life until a couple of years ago, and I outshot both the owner of the gun, and his dad."
- strapinmotherf**ker
"I went to the rifle range with a girl I was dating who had never held a gun before. I'd been a few times, total novice, but had a modicum of experience."
"She was much, much better than I was."
"Tried again on the trap."
"She was even better with a shotgun."
"It was a scenario the instructor said he'd seen dozens of times, and he had been in the job less than two years."
- KenEarlysHonda50
The Girls Are All Ears
"Women tend to have better hearing than men and are less likely to experience hearing loss with age."
"Also, when women do experience hearing loss they tend to navigate it better: disclosing the problem and offering workarounds."
- doublestitch
"After suddenly going mostly deaf in my left ear I have heard this as well."
"I had to get a great deal of testing done, one was obviously a hearing test to determine the level of degradation. In my left ear the doctor said I was roughly a 70 year old man however in my right ear I was labelled a 13 year old girl. To which I laughed and asked what the hell that was supposed to mean."
"He quoted numerous studies concluding women are born with superior hearing abilities."
"The studies even had controls for occupation-associated hearing loss since men are more likely to work in industrial settings with consistent loud noises, which can degrade hearing over time."
"Women are just better."
- ryleyjunk
Bathroom Solidarity
"Women are better at stranger restroom support."
"We can ask a total stranger for toilet paper, hold broken doors shut for each other, and provide period supplies to other women."
"Toddlers peering under stall doors don't freak most of us out."
"And if a woman starts to walk out with toilet paper stuck to her shoe, there will be a half dozen women trying to step on that trailing toilet paper to save that woman for embarrassment."
"One of my favorite stories relating to this is back in the 80s when a young woman walked out of an airport bathroom with the back of her skirt and slip stuck up in her pantyhose."
"I swear, a dozen random women of all ages converged on her, surrounding her so nobody could see, and a grandmotherly type said 'Honey, y'all got to pull your skirt down in the back.' "
"Seriously, women have bathroom solidarity."

- Gen-Jinjur
I Am No Man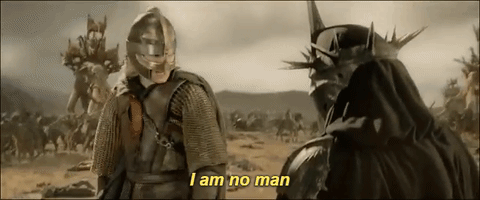 Lord Of The Rings I Am No Man GIF by AIDES
Giphy
"Slay the Witch King."
- Oldforestwalker
"Fun Fact: MacBeth is actually why Eowyn is the one to kill the Witch King!"
"Tolkien read MacBeth and was apparently disappointed that it was a c-section loophole."
"The prophecy of Great Birnam Wood marching on Macbeth's castle is what inspired the march of the ents to Isengard."
- gentlybeepingheart
Science Says
"From observation working in mental health- which is also backed by research- their lower testosterone makes them as a group: less impulsive, better attention, and less violent."
"In other words, more rational."
"In my work, this is why they are more likely to attempt suicide via poisoning, but less likely to complete it - they're less likely to use a gun."
"And why they're better able to resist or trying drugs because they are lower in novelty seeking and becoming addicted."

"Also- and this one is kinda my fave- they are better at having an 'average' IQ."
"Women are clustered in the middle of the bell curve but, men are over represented at very low and very high end."
"This is my favorite because whenever I see this stat referenced, it is always by a sexist or misogynist who tries to use it as proof of men being 'smarter.' "
"Yet they, of course, ignore that it also means men are 'stupider.' That's data misrepresentation and happens a lot in these circles."
"Science: It's not for everyone!"
- PMmeJOY
Welding Wonders
"In a lot of cases women are better at welding."
"They have really good attention to detail, so much so that they look at the little tiny details of welds and metals where a man would just say 'f**k it.' "
- Quinnjamin19
"I had a friend that was a welder and pretty damn good at it, too. But she had to quit."
"The field is so heavily male dominated that when she first started working, there was no women's bathroom at her job. She would go to a nearby coffee shop and use their bathroom during her break."
"She was the only female welder at her location and got harassed daily at work. The last straw was when she found out that the male welders had a betting pool on who was gonna have sex with her first."
- idontknodudebutikno
"Female welder here."
"I finished a month earlier than my class of all men without proper fitting gloves/equipment."
"They have that now and there seems to be a lot more women in trades school for welding but it wasn't like that at the time."
"I quit doing it after 7 years to be a general contractor after getting constant harassment at every job."
- borntolose42069
​"Yes, I was told this by the workshop techs at school."
"He reckoned women have the patience more to go slower and get it done properly, rather than rushing and having holes in the weld."
- ColonelRainbow
"Im a girl and my welding instructor has always said this to me"
- Nyxie_Koi
"You guys should see the girl in my welding class!"
"Holy sh*t the girl can run the most beautiful roots with 6010. Haven't seen anything she can't do, yet."
"My instructor that's a third generation machinist and worked on literal spaceships says he hasn't seen her kind of talent in a couple decades. I don't know what I'm talking about, but he freakin' does."
- Awkward-Review-Er
A Second Job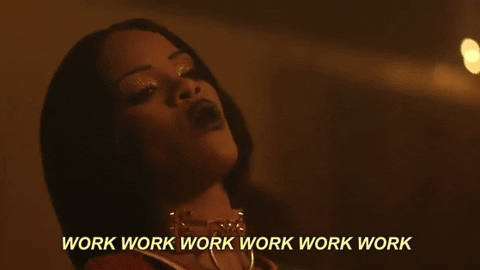 Music Video Work GIF by Rihanna
Giphy
"They have been better at taking on more skills and responsibilities, thus doing more generally speaking as a result of The social movements and changes that Started around the 60s."
"It's like women generally were able to successfully move in to more formerly male realms of education and work, while still largely having to perform the traditional female roles as well. It's like they got a second job."
"Can we say the same of men? Did they have to perform in more arenas as a result of those changes? Did they expand themselves in more ways?"
- Lissez
Survival
"Self-preservation instinct."
"You don't scoff twice when hearing about some of your male pals about to go and drop molotovs in an abandoned mineshaft, but you'd never expect women to do it."
- GooseVast
"Women seem to be better at not offing themselves in really inane ways."
"When you hear the proverbial 'Hold my beer!' moment, you always imagine a man. Women seem better at wanting to survive."
- [Reddit]
Let Ladies Lead
"They are better national leaders."
"There are fewer wars, improved standard of living indicators, better economic performance, etc. when you look across the the global averages."
"Of course this is just an average, and there are women who do not perform as well as some men, but if we are generalizing, women are better leaders. I believe both Obama and Bush have a quote about those."
"I've also found that in a work setting, they are better managers and have higher employee satisfaction and performance."
"Again generally, I've had a bad female manager before myself. But my best 3 were all ladies. Maybe some HR pro can weigh in here on this."
"I think if we are serious about wanting to make the world a better place, we (especially men) should be pushing to put women into the highest levels of leadership in the biggest industries/companies and nations."
- Blackman2099
Apt Pupils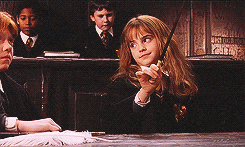 harry potter GIF
Giphy
"I've been a math teacher for 15 years."
"Girls homework is, without a doubt, a lot lot looooooot better than the boys' homework."
"Girls are more organized, their solutions are more thoroughly explained, and they're just neater."
- BangkokGarrett
The Pain
"Pain tolerance."
"Put one of those labor simulators on a man and a woman at the same time and watch the woman not even flinch while the man is on the floor writhing at setting 4."
"Seriously, go on YouTube and find the videos. Enjoy the laugh."
- [Reddit]
Feminine Finery
"Fine motor skills and hand work."
"I worked in a factory for a summer when I was in school and when it comes to assembling items on an assembly line women and men are not even in the same league."
- [Reddit]
"Women/girls apparently have better control over small hand movements."
"A teacher of mine mentioned this to us in middle school and proved this to us after he pointed out that our class was evidence. Even something as simple as writing on a black board during our "spelling-race" - a girl would win 9/10 times (consistently)."
- StevenArviv
"Women have better attention to detail and finer skill during menial tasks - hence have always been better factory workers with fewer injuries."
- Mantzy81
Support
"Supporting chronically ill spouses."
"If I'm remembering right, the divorce rate is something like 6x higher if the chronically ill spouse is a woman than it is if the ill spouse is a man."
"Women are just better at shouldering that extra work"
"Literally look at John Edwards, dude cheated on his wife while she was fighting cancer."
- Mixedslt4accents
Experience From Both Sides
"Women can process emotions with more range and a cooler head."
"Testosterone makes your muscles stronger/more efficient, but it messes with your emotional state. Source: a trans woman who has had experience being on the hormones of both."
"When I was on testosterone, I could feel blinding rage (and only rage) at almost anything and my emotional responses felt out of my control."
"To prevent an outburst, I had to stop the activity at the earliest sign of frustration, because if I let it mature, I'd end up throwing a controller, punching a wall, etc. even if I didn't want to."
"On estrogen, I can take the time to process my emotions rather than acting abruptly. I can feel them when they come and choose what I want to do with them."
"I can feel more emotions - meaning I can feel sadness or disappointment at an event rather than just anger."
"I can take a breath and say 'hey, I'm not enjoying this right now, I need to take a break.' Or if someone cuts me off in traffic, I can sigh, and move on, rather than responding with a temper tantrum."
"On the flip side, I'm also physically weaker now - by a significant margin - than I was before the estrogen. That's true even though I'm more active now than I used to be."
- _Internet_Random_
Now that you've read what Reddit has to say about wonder women - it's your turn to cheer on the ladies.
What do YOU think women tend to do better than men? Tell us in the comments.
If you or someone you know is struggling, you can contact the National Suicide Prevention Lifeline at 1-800-273-TALK (8255).
To find help outside the United States, the International Association for Suicide Prevention has resources available at https://www.iasp.info/resources/Crisis_Centres/
Sign up for the Knowable newsletter here.

Never miss another big, odd, funny or heartbreaking moment again.
Keep reading...
Show less
They always say that whatever falls out of your mouth when your drunk or high is the truth.
The next day we always try to combat that lie with an "I don't know what I said that!" But... it's the truth.
Once the intoxicated brain feels no boundaries, all the secrets tend to be freed.
Some of those secrets good, most, bad.
It does prove that we're all hiding a lot of ourselves.
Maybe we should be coming to terms with our lives in sober hours.
Redditor sencecore wanted to hear about the secrets they've been told that have left them SHOOKETH!
They asked:
"[Serious] What terrifying confession has someone told you while intoxicated?"
Situations like this thread are the reasons I drink at home and alone. I only cry to a mirror.
Betrayal
"My dad told me while he was drunk that the reason him and my mom divorced is because she slept with his best friend (who is now my step dad and they have my brother). I nearly freaking fainted as I spent the last 20 years being lied to as I had no idea."
Remarkable_Echo4224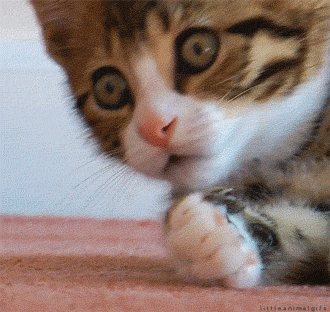 Shocked Oh No GIF by Yêu Lu
Giphy
Ron
"Gay man dying of AIDS said I could charge my entire bar tab to his credit card cause he was going to die soon. It was me and a few friends watching football so our tab was probably +$200; but I was talking to him for awhile before he said this. Think he was lonely and scared."
"So we just watched football with him for the rest of the afternoon. Made him feel welcome and normal at least for a while. Just wanted what the rest of us do; to not feel alone and that someone cares. I believe his name was Ron."
Panther81277
He Had To
"Coworker told me he killed a dude. The other guy had a bad reputation for being a violent a**hole and made it pretty clear that only one of them would be leaving the room alive. My coworker decided that he would prefer to be the one who didn't die. He did turn himself in and spent some time in prison."
goodolewhasisname
In the Driveway...
"Someone told me that their dad would go out intoxicated and sleep on their porch. One night their mom went out searching for him because he wasn't there. Got in the car and pulled out of the driveway. Turns out, their dad fell asleep on the driveway and was ran over my the car, killed."
"I don't know if the story is true, don't even know the person who told me. Just some random dude who went out drinking sometime later that week. Still think about that story from time to time, really stuck with me."
Jekkelstein
Damn Diego
"Ages back I was helping a blackout drunk coworker to his apartment etc, he was needing to be carried one second and sprinting across the parking lot the next. As we're getting close to his room he starts breaking down 'why did I hit him? I shouldn't have run etc.' turns out Drunk Diego is pretty convinced he hit a kid with his car one day. Sober Diego has no idea what he was talking about."
hatsnatcher23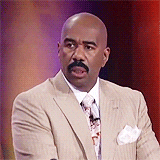 Steve Harvey Reaction GIF
Giphy
We really are holding onto some deep, dark secrets. I feel like I can't trust anyone.
In Cold Blood...
"A friend of mine likes to drink, a lot, but he knows he has a limit because when he goes over it he becomes very talkative. He also doesn't date, at all, and for a long time we all wondered why. He's a good looking guy, he's really nice, he's fun to be around (when he isn't drinking, anyway), never wants to date."
"Well, one time he got absolutely s**t-faced and I found out why. It turns out that when we was a kid, he saw his aunt murder his uncle in cold blood. Ever since, he's been terrified of being alone with a woman and feels like he could never truly be safe around them."
TheTrueGoldenboy
Bad Mom
"My mom told me she wished she aborted me when I was 8 or 9 or so. She's doing better now after a long struggle with alcoholism. our relationship is much better and when I told her this a few months ago she hugged me tightly and keeps apologizing to this day."
M0rbidea
WAR
"My grandpa never talked about his Korean War service. He had severe PTSD though. Would wake up in the middle of the night screaming. Then one night he came home absolutely crapfaced, laid down on the couch, then told me that his entire unit had been wiped out before his eyes. He was the sole survivor and got caught behind enemy lines but made it out. He was their sergeant and blamed himself. He eventually got into veteran's therapy in his 60s though."
HoraceBenbow
Christmas
"I drunkenly confessed to my aunt at Christmas about how unhappy I've been feeling for the last two years and that I've got a bit of a coke addiction. The phone call from my sister the next morning was awkward as hell to have I'm currently two weeks cold turkey and today has been rough one. Reading these comments but and having people dm me advice or just generally asking if I'm okay has given me the motivation I've needed to keep at it."
Think-Rope-6706
The Mountains
"My uncle said that my grandfather wasn't exactly a caring/loving father because of working in the coal mines. He said my pap was terrified everyday because he didn't know if he was coming home or not cause he'd hear the mountains above him crack."
Weak_Carpenter_7060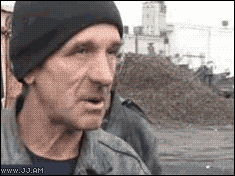 drunk russian GIF
Giphy
Off the Coast
"I was at a bar one night in an affluent town. An old guy next to me started talking about his sailing days. He had a 60 foot sailboat and used to sail all over North and South America. His story was from the mid-1980's. He said one night he was anchored near an island off the coast of Venezuela. He was with his girlfriend and they had just fallen asleep, when he heard a bump."
"At first, he didn't think much of it. Barely noticed it, but decided to check it out. He left the sleeping berth and, like in most sailboats, there are a set of steep stairs to climb to get from the cabin to the aft deck. He said he always kept a pistol holstered and hanging from the side of the stair rail. As an afterthought, he grabbed his pistol as he was climbing the stairs."
"Once he was about halfway out on deck, he saw a man coming over the railing with an automatic weapon. Like an assault rifle. AR15 or something like that. He said he put 2 rounds into the guy and he fell back over the railing. He ran over and looked down. The guy had fallen into his boat and there was another guy there also armed with an assault rifle."
"He said he shot that guy a couple of times, pulled up anchor, and got out of there. He said that pirate activity was not unheard of around there and people like this would board your boat, tie you up and take everything. Then they would torch the boat with you on it. The bump he had heard was the other boat coming up aside his boat. He said that was his last visit to South America."
teksmith
The Past
"Not terrifying, more… depressing. A few years ago my dad came to me while he was a bit tipsy and tried to talk to me about my depression (back then it was very new to us and it was a struggle to open up about it) when out of the blue he starts sobbing. Keep in mind I had never seen my dad cry before."
"He tells me that him and my mom met while she was a stripper and he was a bartender at the same club, that he always regretted where they came from (they also abused drugs before they got pregnant with me) and how he wished he could take the pain away from me and deal with it himself, because he knew how it felt. He talked about how he was so desperate to make sure our family was financially stable and happy, that he would have done anything to take the depression away."
"Before that, I'd only ever seen him as a slightly annoying dad and didn't bond with him much - after, though, I took the time to really get to know him as more than just my dad. Now he's my best friend. In a way, him being tipsy that afternoon and opening up to me is the reason I have such a healthy relationship with him. :)"
duckwithaboater
THE GOOFBALL...
"Freshman year of college, among all the new friends I made that year, there was one guy who was always a goofball. Very laidback, casual, down for whatever. The biggest red flag we got from him was that whenever people were drinking and hanging out, he would always essentially black out."
"He drank way too much and would kind of spaghetti-noodle his way around the party. While also intoxicated, after the party had winded down one night, a few people and I asked him why he always goes so damn hard. While drooping his head a ton, sloshing around, and slurring everything, he told us about how a few months ago (the summer before college started), his best friend called him."
"They lived in a small town by the beach, and his friend asked him to come meet him to watch the sunset by the water. He biked over there, sat down, and they talked for a while, everything seemed fine. Then his friend took out a pistol and shot himself in the head, killing himself instantly."
"Apparently my friend had to call the police while covered in blood, brains, and skull fragments, just totally in shock. And then a few weeks later he went off to college a few states away, still in shock and unable to sleep or focus on anything. He didn't remember telling us that story, and I don't think any of us wanted to bring it up."
"His drinking habits didn't change until he was about to graduate, by which point he started going to therapy, got a job right after graduation, and seems to be doing better in the years since (thank God)."
Soulfighter56
I changed my locks...
"A few nights ago a guy who I knew had a thing for me pretty much admitted to stalking me while he was drunk. He told me he walks by my room and considers barging in. (We live in student housing.)"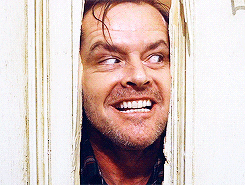 staring stanley kubrick GIF
Giphy
"He admitted to looking through my desk. (I've never let him in my room, so this would mean he let himself in.) He admitted to stealing a flower hair clip I wear. And even more creepy, it reappeared in my room the next day. Needless to say, I changed my locks. But yeah. That's pretty terrifying to me."
SouthernYankeeWitch
"family Italian"
"Not 100% sure if the man was drunk or just needing to get it off his chest. Years ago I waited tables in a 'family Italian' restaurant. A family of 12 came in, had wine, appetizers, dinner and dessert. After the dinner the eldest man at the table pulled me aside and asked to pay."
"We walked over to the register, he says thank you the service and food were great. Ends up tipping around 40% I was blown away, said thank you probably 20 times. Anyway he waited till no one else was around. He leans close and says 'I was special forces in Vietnam, I had over 300 confirmed kills.' 'In one instance I had 50 kills in one mission holding off enemy forces.'"
"'We did some really sadistic sh*t over there.' 'I've never told anyone about this.' I was just so stunned by the randomness, and frankly causal way he said it. I couldn't even think of anything to say so I blurted out a forced thank you for your service, with an awkward shoulder pat."
The_Boregonian
"return the favor"
"They didn't tell me this while they were drunk, but I think it fits here. I am a volunteer at a nursing home. When one of the female residents was close to death, she confided it in me this. One time her husband cheated on her with the neighbor's wife. When the neighbor's husband found out he was very upset and was going to physically hurt her husband."
"They worked out a deal where the neighbor's husband would not hurt her husband if he was able to 'return the favor.' In essence her husband agreed to let the neighbor have her in order to save himself a righteous beating. It gets worse, she later became pregnant and told her husband for the rest of his life that it was his, but she honestly believed it to be the neighbor's."
"Her whole life she was carrying this burden about her son and what her husband had done to her, both with the cheating on her and with the trading her off like a cow. It was truly a heartbreaking conversation."
Maddy_Daddy
No Cares Given
"I had a colleague tell me 20 drinks in she was not only suicidal, but that she had unsuppressed HIV and was knowingly transmitting it to partners she was sleeping with and not telling them because she 'didn't care about people.' I'm an HIV case manager so this was absolutely horrific for me."
JWWolfy
Boot Camp
"My brother joined the Army in his early-20s following a very acrimonious divorce. Honestly, looking back we should have had harassment charges brought on his ex and her family. It had sent him spiraling into a deep depression and he wanted to get out of town and try to build a new life and he'd always wanted to join the service so he signed his papers for the Army."
"He got really drunk the night before the day he was to report to the hotel near the airport where he and his other recruits would fly out to Oklahoma where they'd be doing Boot Camp and told me that he was looking forward to Basic because he'd either do well and graduate and get to go somewhere far away from our town, or maybe during grenade practice he'd just keep holding the grenade after pulling the pin and it would all be other. Either way, he said, all of his problems would be solved and we'd get life insurance out of it."
"Up until then I'd had no idea just how bad he was doing mentally and emotionally. Fortunately he did well at Basic Training, got a bunch of commendation when he graduated. He'd also been dating a really nice girl before he left and he ended up marrying her when he got out and for three years they were very happy together, until she passed away in 2020."
carmelacorleone
And now he's a butcher...
"Was chilling with an older dude with whom i recently started working as a butcher in a grocery store. A couple of beers down and he starts telling me he's been in prison for 17 years. Came out 2 years ago and it's his first ever job at 64 years old. I got curious and asked him what happened if it wasn't too private. Without hesitation, he simply answered " i cut him down with an axe this piece of crap." And now he's a butcher. Dude must really like his job i guess lmao."
TMI
"That their uncle made them help bury a body."
Global_Sort_2653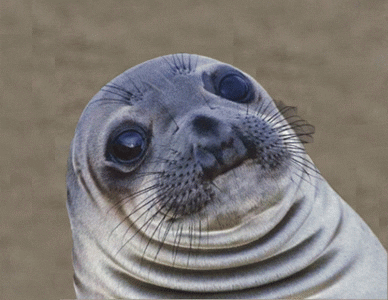 Awkward No Way GIF
Giphy
Well if this isn't a PSA for sobriety, I don't know what is. We all have a lot to share. Find a priest or a therapist.
If you or someone you know is struggling, you can contact the National Suicide Prevention Lifeline at 1-800-273-TALK (8255).To find help outside the United States, the International Association for Suicide Prevention has resources available at https://www.iasp.info/resources/Crisis_Centres/
Want to "know" more?
Sign up for the Knowable newsletter here.

Never miss another big, odd, funny or heartbreaking moment again.
Keep reading...
Show less