New technology seems to be introduced at a faster and faster rate all the time.
It's only natural not everyone will be conversant in all the latest tech.
But some people really struggle.
Redditor NanoPope asked:
"What's the most ridiculous thing you saw a computer illiterate person do with a computer?"
Mice
"I have two coworkers who aren't sure how computers really work. Both have wireless mice."
"Coworker A's mouse stops working and can't figure out why. Coworker B takes his mouse and walks over to her desk, puts his mouse down and jiggles it around, remarking 'Huh, mine isn't working either here. Must be your desk or something'."
"Meanwhile his cursor is doing a dance around his screen back at his own desk."
"All I could do to keep a straight face."
- SecretlyHistoric
"I was born in the early '80s, but I grew up with computers (Atari 800XL, followed by Atari ST, before we got our first 486 "IBM Clone" PC), so I was pretty computer literate from an early age."
"When I was in elementary school, my grade took a field trip to a temporary pop-up dinosaur museum. There were several hands-on exhibits set up, some of them involving computers."
"I remember seeing a group of students and a teacher crowded around one of the computers trying to figure out how to get it to work. The teacher had the mouse in her hand, turned upside down, and was trying to move the cursor by rolling the ball around (the was before optical mice)."
"Also, this was NOT a trackball, but an actual rollerball mouse with a mousepad."
- drummer_who_codes
Keyboards
"My father in law one day rearranged just the keys on his keyboard in alphabetical order."
"A was still Q, B still W and so on."
"In the end he smashed that keyboard and bought new one."
- lemonedpenguin
Email
"Early 2000s, I opened an email account for my parents. I set it up on their work computer since I was waiting for them to finish work when I set it up."
"Everything worked great until one day I told them to open an email I sent them and they kept insisting they'd do it the next day when they were at work."
"Long story short they thought their email lived in the work computer and they couldn't access it from other computers. A quick lesson in email and suddenly they got much more responsive to emails."
- cybergaleu
"When I was the computer support person at my local library back in 04 an elderly lady was at a machine with an envelope and a confused look on her face."
"I approached and asked if she needed help and she said, 'I'd like to send this letter to my daughter in email, but I don't see anywhere to put it in'."
"She was holding a sealed envelope with her daughter's email address as the address and her return address in the regular spot. No stamp though."
"The look on her face was so earnest that I couldn't even be angry. I patiently explained what email was and helped her set up a Gmail account and typed up the letter in the email for her to send."
- Lobsterbib
Picture This
"My mom wanted to paint a picture of the Pope, so in a Youtube video that showed a picture of him she took a picture with a camera, developed the picture into a 4x6, and gave it to me to enlarge."
"So I just searched for the original image and hit print..."
- 3-DMan
Disk Drive
"Back in the days of the original Apple Macintosh (beige case, black and white display, new-fangled 3.5" floppy disk drive), one of the secretaries where I was working managed to force 2 floppies into the single drive at once."
"'It kept asking for disk 2,' she explained."
- corndogco
Don't Turn It Off And On Again
"Back around 2000 I did IT for a country club. Every Friday and Saturday night, without fail, the server which was in a locked room would crash."
"This caused the food and beverage ordering system to go down for about 20 minutes."
"One weekend, I stayed late on a friday and sort of camped out."
"At about the time the server normally crashed, at the height of the dinner rush, the food and beverage manager walked in and unplugged the server from the ups, then plugged it back in."
"I asked him why. He said it "made everything run faster" and further said this was a normal weekend routine."
- -Blixx-
"I used to be sort of a sysadmin for remote signals intelligence sensors for the Army. A few times a week for a few hours, an entire region of a specific network would go down and we'd just go kinda dark for a bit on that platform."
"No one could figure out why, and we normally have near 100% uptime. Colonels are calling asking wtf is up, teams are dispatched to check the sensors, no one could give an answer."
"Then we noticed they were only in hours that fell between 7am-3pm local time, Monday-Friday... hmm okay. Let's check everything again, teams go out to reboot each sensor individually, every node and server between us and the sensors, physically reseat cables... nothing, still goes out randomly for hours."
"Then one day during an outage the techs forward go check out that specific server room. There was a lone navy Lieutenant Commander in there doing office work (even though he had a private office) and he didn't like how loud the servers were so he just powered them all down when he wanted to work in his hideaway."
"This dude just casually blacked out a bunch of national security missions for a whole ass country instead of you know, closing his office door."
- napleonblwnaprt
We Don't Know How To Use Their Tech Either
"My grandmother has complained to me that store clerks are shocked and confused when she informs them she doesn't have an email address to provide, or a computer to make one on."
"She was born in 1929 and is 93 years old. The most modern device she owns is her TV, which has a VCR attached to it."
"She listens to music on a radio with a tape deck in it. Her phone hangs on the wall of her dining room. She doesn't even own a microwave."
"I think someone who was almost an adult when WWII ended can be given a break for not having an email address."
- Chris_Buttcrouch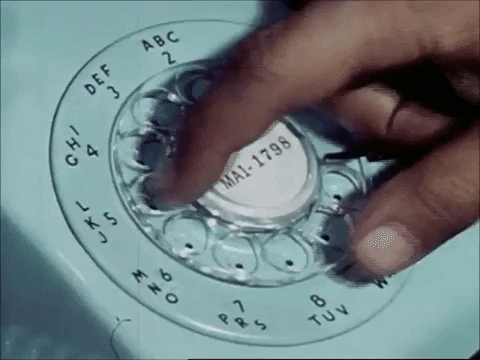 Satisfying Call Me GIF
Giphy
So, are you the tech savvy one or the one who says "oops, my bad"?
Share your tech troubles in the comments.
Want to "know" more?

Sign up for the Knowable newsletter here.
Never miss another big, odd, funny or heartbreaking moment again.
Keep reading...
Show less
What does this insomniac do at night?
Work. The answer is work. It always has been.
As a kid, I'd write endlessly in notebooks when I couldn't sleep. Now that I'm an adult you can absolutely find me online at 4 AM rambling about some madness like trans Teenage Mutant Ninja Turtles or that one time my neighbor bare-hand picked up a piece of dog poop and put it in her pocket.
Yes, I live in Florida.
For me, insomnia is a place of creation. But what is it for others?
For that, we turn to Reddit. Because humans stay nosy about what everybody else is doing.
Reddit user Acid_In_My_Eyes asked:
"People who can't sleep, what do you do all night?"
Yeah ... turns out, it's certainly not a space of creation for everyone. Unless the thing you're creating is anxiety.
Over and Over
"Toss and turn. Overthink. Replay conversations on my mind."
- strawberrytohoney
"Yeah man... anxiety takes it toll on sleep. The more stressful the day, the worse the sleep."
- zfgnjzfgnjmzrfgjk
"100%!!!! And how I could have acted differently or what else could've happened."
- strawberrytohoney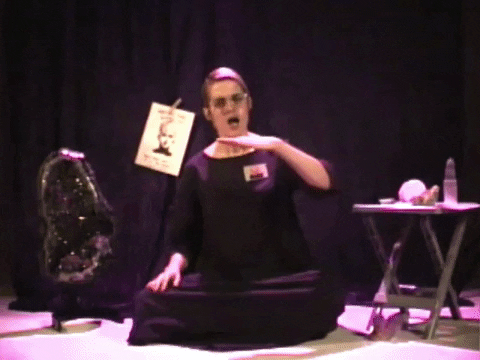 Giphy
Increasing
"Be increasingly pissed off about not being able to sleep."
- Froggielaflame
"It's the most vicious cycle ever."
"Can't sleep, pissed off that you can't sleep, now it's even harder to get to sleep. Now you are stressing out because it's getting closer to the next day, adds to the fact you cant sleep."
"Been there..."
- Zer0C00L321
Calculations
"Calculate how many hours of sleep I could at least still have if I was able to fall asleep at that moment."
- Adept-Elephant1948
"Same."
"It's literally the worst because I end up priming myself for a day where I believe I'll perform suboptimally; thereby ensuring I perform suboptimally."
"It becomes a self-fulfilling prophecy."
- Samson8765
"Being tired and having a sh*t day at work because you laid awake all night thinking about how you were going to be tired and have a sh*t day at work is the worst."
- OfficeChairHero
Not No Regrets
" 'Dream' random scenarios in my head where I either could have done better or changed things, or I'm dreaming of scenarios I want to happen, either because they might or just because I want it in the future"
-Genderneutral_Bird
"So its not 'no regrets' it's 'some regrets?' "
-Acid_In_My_Eyes
"Every single day. They can be as small as 'I wish I had just given x person x compliment' to 'I never should have told x person about x secret' etc"
-Genderneutral_Bird
Happy Place
"I have found success in just accepting that I cant sleep, OK I GUESS IM NOT GONNA SLEEP RIGHT NOW...and then getting in to a comfy position."
"EYES WIDE OPEN, NOT TRYING to sleep. Just lay there and let my mind wander."
"I build what I call, happy places."
"What kind of life do I WISH I had? What kind of world do I wish this was?"
"I build the whole world, I usually have powers but no one knows."
"I'm rich. I'm single. The world is safe enough to leave your front door unlocked and no one goes in to your house."
"I just build and build and build the most kickass scenarios, and eventually I'll wake up and be like 'OH I FELL ASLEEP!' and after that I usually keep sleeping."
-finalglimmer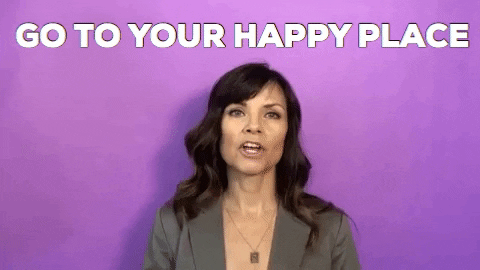 Giphy
Bed Time Stories
"I am really bad at falling asleep. Unless really tired and/or using alcohol."
"Since that's not an everyday solution I listen to an audiobook, in my case the Harry Potter series."
"I know the books so well that my brain, while focusing on the story, grows numb an I fall asleep."
"The audiobook, unless the device is shaken, will turn off after 30 minutes. I mostly fall asleep within the hour now and I have something fun to listen to."

"Haven't tried it using a story I don't know, but that will probably keep me awake."
-Mr_Zoelmond
"I do this with Forensic Files."
"It's crazy, but I've seen all 20 thousand of them and the familiarity and voice puts me in a calm trance."
"It takes what it takes lol"
-Leading_Funny5802
Crash When You Crash
"Read, browse reddit, music, get some work done, daydream/think whatever u wanna call it."
"I don't adhere to a schedule, I just crash when I crash, get up when I get up."
"It's healthy trust me."
-69stuffstuff69
"Do u work or go to school right now?"
-Acid_In_My_Eyes
"School, and online. All it complicates is the occasional obligation. May not align for everyone, but it's what works for me and if it works for you it could be all cool."
-69stuffstuff69
Relish The Rare
"Turn off blue light on all devices an hour before sleep."
"Use a white noise app or something similar so your mind blocks out and focuses on only 1 sound."
"Reading or listening to podcasts."
"Turn a lot."
"Most importantly for me is to get comfortable and relish in that rare comfort."
"The times I'm not worried about my lack of sleep, the better sleep I get. I normally remember that being comfy and switched off from the world (even if it doesn't work) is much more preferable to being uncomfy, looking at a screen and working for 7 hours straight."
"If nothing else, Masturbate."
-VirgilVanDoink
Transporting Myself
"I'm going through chemo treatments right now and on Tuesday nights through Thursday, into Friday, I can't sleep."
"I will get up, go to the living room, pour a cup of coffee and read."
"I've finished a few books since January and I'm running out. I'm taking in the peace and quiet and transporting myself to a different world for a few hours."
"Then, I'll take a nap for a bit. Rinse and repeat every other week."
-PickleSmack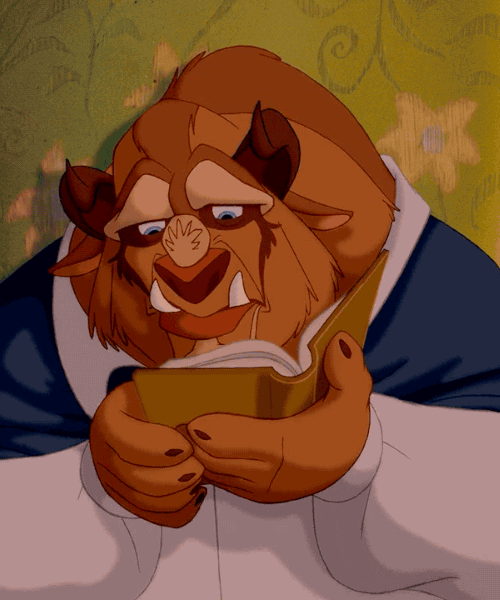 Giphy
Turning Japanese
"I remember a few weeks back, I was quite nervous about my girlfriend's wellbeing as she was super stressed about things."
"That made me super stressed about things to the point I couldn't sleep."
"I ended up trying to assemble basic sentences in Japanese for a few hours to take my mind off things."
-BagOfToenails
That Scrubbing Sound
"I really don't know if this will help anyone, but I watch reconstruction videos of old vintage items and welding of items."
"Such as cleaning a old and broken PS1 and forging weapons from video games, hearing the sounds and the scrubbing at a low sound does help me sleep"
-Character-Ostrich-54
There you go, fellow insomniacs.
Now you've got a project list for the next time sleep decides it's not your friend.
Want to know more?
Sign up for the Knowable newsletter here.

Never miss another big, odd, funny or heartbreaking moment again.
Keep reading...
Show less
Computers are not everyone's strong suit. Generation z is now reaching adulthood, and they've had computers, smart phones, and iPads since birth.
For anyone in an older generation, this wasn't the case. Computers weren't even advertised for the home until the Superbowl of 1984, and even then it was priced at $2,500.
Come the turn of the 21st century, computers are a staple in the home, but the advancements in the last two decades have left some people scrambling to keep up. Things that might seem basic to some are shockingly uncommon to others.
Redditor Dark-Matter-7935 asked:

"What is a basic computer skill you were shocked some people don't have?"
Prepare to be blown away.
Double click.
"Not knowing what double click means."
- CCChic1
"Click... 3 seconds later click."
- kickinthesh*t
"Either they single click everything, or they double-click everything."
- colin_staples
Just read the screen.
"Reading! As a tech supporter I get the stupidest questions:"
"Client: There is a prompt here that says "your computer needs to reboot to finish installing updates. click here to restart" what does that mean?"
"Me: It means your computer installed updates and needs to reboot."
"Client: How do I do that?"
"Me: Click on the prompt to restart."
- osfast
"The longer you work in IT, the more you realize that people who say 'I'm not good with computers' actually mean that they can't be bothered to use a search bar...or even just f*cking read what's right in front of them."
- ur_boy
How to search the internet.
"You'd be surprised how many folk don't know what to type in to search engines to find what they're looking for."
- CliffPromise
"Don't tell them; this is my job security."
- MeticulousPlonker
"Yea forreal. Family/friends having tech problems? I google it. Customer asking me a question? 'Let me get that information for you' as I disappear behind the counter."
- AltruisticTrip
And how to search your computer.
"Been working in IT long enough to where people not having basic computer skills doesn't shock me anymore. But still, how do people never figure out that you can search for programs in the start menu?"
"'My Outlook is gone!'"
"Hits start and types Outlook."
"'Oh, there it is! How'd you find it?'"
- iamdougiescoffee
"The amount of people that can't function if there isn't a shortcut on their desktop is astounding."
- Rysilk
Changing the desktop background.
"My college roommate didn't know he could change his desktop background. He was blown away and went to show it to one of our other friends, who was also blown away because she didn't know you could change the background."
- MSFNinja
"I remember this exact same thing happening with a friend... in 1996. We all gathered around to marvel at her background being the block of trees with gold frames."
- Much_Difference
Finding the right cable for the job.
"Shape recognition. Does the end of the cable look like the hole in the machine? It's amazing how many people can't figure that out at work."
- Market0
"'I had to cut off some of the pins to make it fit...'"
- -Tesserex-
"Actually had this happen once with a 4G dongle. We told them to plug in their SIM card into it. They had a full size SIM and the dongle took full size cards. Instead they found the micro SD card slot on the dongle and literally cut their SIM card down to fit into that slot."
- CMDR_Bacon
Copy and paste.
"Copy and paste shortcuts."
- Joeyjackhammer
"I caught a coworker flipping back and forth between tabs while retyping a paragraph. When I showed her how to copy and paste, her response was 'I can't keep up with all this new technology.'"
"I am 38. She is 40."
- genghisKHANNNNN
"My dad is 73, wasn't at all computer literate, taught himself how to install Linux and definitely knows how to copy and paste."
"I think sometimes it's a choice to not learn stuff like that. Everyone has priorities, and it's perfectly fair if computer literacy isn't yours, but of course you won't 'keep up' if you choose not to try."
- RomanaOswin
A URL is not for Google.
"Not knowing how to enter a URL. I've tried to get people to enter a URL over the phone and they just put it in the Google search bar (usually after first going to google.com)."
- SkippyNordquist
"I'm always surprised how many business owners go to their own website by typing it in Google then clicking the link. Bookmark that sh*t at least!"
"I encounter this issue EVERY time I ask someone on the phone to 'Go to logmein123.com' and they inevitably then reply with 'which one do I click?' TYPE IT IN THE F***ING ADDRESS BAR!"
- shaunbowen
"Unless they're intentionally trying to make the business website rank higher in the search engine lol."
- ShadowMaker00
Refusing to believe their tech needs power.
"Them: My computer turns on, but my monitor doesn't show the picture!"
"Me: Is your monitor plugged in and connected to the back of your PC?"
"Them: No, I needed to use that outlet so I unplugged it."
- NinthOman
"I worked tech support for an ISP and we had a storefront where customers could bring devices in for config. Had a lady once bring a router in with no power supply. She was dumbfounded and almost irritated when I told her I couldn't work on it. She said 'Why does it need a power cord? It's wireless!'"
"Wanted to kill myself daily at that job."
- Khiraji
"My buddy has a customer come in and complain the phone they sold them died. The battery was just depleted, and the man was irate when told that he had to plug his phone in the charge it every day. He tried to get a discount because he was told it was wireless so he assumed it would just charge itself via magic cell signals or something, and then he complained that his 'old phone' never needed charging."
"I assume his old phone was just a corded home phone or something."
- _kvl_
With technology changing all the time, we may always need a tech support person to help us figure out what's going on.
Though, with more reliance on technology, we might need to better increase our computer literacy so everyone is on an even playing feild.
The hopefully our IT servicers won't want to pull their hair out with every client.
Want to "know" more? Never miss another big, odd, funny, or heartbreaking moment again. Sign up for the Knowable newsletter here.
Keep reading...
Show less
I admit, I love my stuffed animals. They're the best.
Some of them have been with me for years and I have them proudly displayed in different spots around my apartment. And when I've packed them for a move, I've done so with all the tender loving care I can muster.
What is it about them that stirs up these feelings?
Believe it or not, it's quite possible to form emotional attachments to inanimate objects!

People told us all about their own feelings after Redditor MoneySquare5734 asked the online community:
"People of Reddit, what weird sympathies do you have towards inanimate objects?"
"Like dude..."
"Computers when someone's throwing a fit or tantrum over something like a game lag, buffering or general software issues. Like dude, get angry at the real cause not the hardware thats essentially just the messenger."
Geotre
We really mistreat our hardware sometimes, don't we? Going to apologize to my computer now.
"I think we're okay now..."
"I once slapped my iPad when it was being slow, then instinctively hugged it and apologised afterwards. I think we're okay now but the level of trust definitely isn't what it used to be."
KailTheDryad
Serves you right! You have a lot to make up for!
"I have way too much emotion..."
"I have way too much emotion invested in my Roomba. Especially as I only have one charging station, so when it's running in my living room/hallway, it can never get back to base as there's a step in the way."
"Usually feel guilty when I come home and find it stuck in some corner, knowing that it literally ran until exhaustion trying to find its home."
SaltyAd8451
I do not have a Roomba but my friend has one and I think he has the opposite reaction. I think he mistreats his!
"All my dollar bills..."
"All my dollar bills need to face up in my wallet, otherwise I get the feeling those Georges and Lincolns are uncomfortable."
phildendrin
I think I do this too. I did not ask to be attacked like this.
"If I see..."
"If I see a really ugly plush toy at a thrift store, I feel compelled to buy it because I feel like it will just get thrown away. So now I have quite a few ugly plushies. I love them."
MissReanimator
Aww, they now have a home with you and they must be so happy!
"I guess in general..."
"Abandoned toys. I guess in general I just feel so bad for any inanimate object that is no longer serving its purpose."
NeedsMoreTuba
How many toys end up in the dump each year, I wonder? And how many of them are plotting their revenge as we speak?
"So I transferred everything..."
"I got a new cellphone not too long ago. So I transfered everything to my new phone but I didn't turn off the old phone afterward."
"This happened late on a Sunday and the next morning my old phone still rang to wake me up and I was somewhat sad that it still thought it was my current phone and that it still had the duty to wake me in the morning."
PandaDerZwote
The feelings this stirred up... I did not know it was possible to feel this way!
"I am very appreciative..."
"Sometimes I give my car a pat on the dashboard and say thank you. It has carried me so many thousands of miles and i am safe. I am very appreciative of its hard work."
Deaxsa
Aww. I don't have a car, but I get this! And your car appreciates YOU!
"When I was a kid..."
"When I was a kid I spent a whole afternoon feeding pebbles to a small drain outside my house because I thought it was hungry."
juseda11
Okay, this is cute – and totally something a little kid would do!
"There's a thing I call..."
"There's a thing I call 'mechanical empathy.' If you emotionally attach to your bike or car you'll be kinder and more gentle to it."
"Some people are really rough on cars and other machinery, it's painful to drive with them."
fractiousrhubarb
I was in a car recently with a driver who got a bad case of road rage and just slammed her hands on the dashboard whenever she was upset. That poor car!
Who knew we could feel so attached to the inanimate objects around us? Humans are fascinating creatures. We're capable of a lot of love and empathy, even for the smallest things.
Have some opinions of your own? Feel free to tell us more in the comments below!
Want to "know" more?
Sign up for the Knowable newsletter here.
Never miss another big, odd, funny, or heartbreaking moment again.
Keep reading...
Show less
School days can be long and monotonous. Who hasn't spent many an hour staring at the clock and counting the seconds pass on by? I mean plenty of subjects are intriguing and we pay attention, but having a little fun to pass the time or garner a rise in popularity is always irresistible.
As the use of computers and technology grew, tinkering with school systems became that much easier.
So many students have figured out backways into the educational interwebs in order to wreak a little havoc. And as long as nobody released a virus or doxxed anyone... what's the harm? Let's have a little fun.
Redditor u/AtmosphereForsaken82 was wondering what shenanigans some of us have gotten into with technology and school, by asking:
How did you mess with computers at school?
I wish I had had the capability to run around the computer systems of yore. I would've sent Madonna music videos to everyone's screens. That would've been more productive than PE. At least I think so.
Let's Play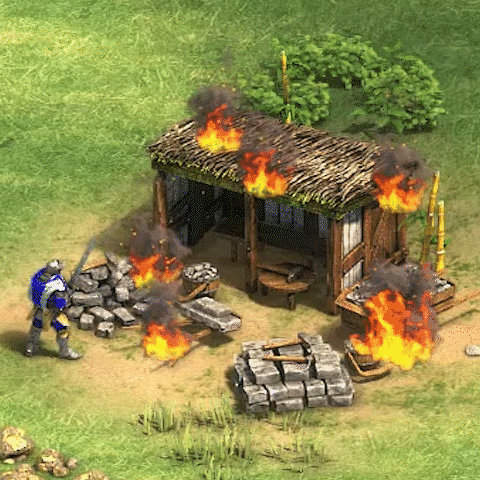 Knight Ageofempires GIF by Age Of Empires Community
Giphy
"Installed Age of Empires Two on each PC."
"We did this with Counterstrike lol."
Gaming the System!
"So many gaming memories from school computers lol. Shared resource drives were the bane of our high school's existence, because I'm pretty sure we didn't have any IT staff, or if we did, the students were just smarter than them honestly."
"Among other things I remember stashing: Halo PC LAN, a SNES emulator with a handful of ROMs, computer tech typing assignments everyone would just copy and slightly modify. One kid had the Paris Hilton tape on there and watched it very openly in art class."
Control+ Alt+ Down... Voila...
"Screen shot desktop make as background... hide icons."
"I did this, but went one step further. Back in the day of Windows XP (and maybe earlier), control+alt+arrow key would flip the screen orientation. I.e. ctrl+alt+down would flip the screen upside down. So... Take screenshot, rotate image 180 degrees, control+alt+down... Voila."
"Suddenly their desktop is right side up but all their mouse movements are all reversed and their "icons" no longer work. Once came back to find my roommates monitor in uni upside down. Forgot I did it to them over the weekend. Teehee/oops?"
People Share Their Unexpected Happiest Moments | George Takei's Oh Myyy
While many of life's big events like weddings and births bring us joy, even the smallest of gestures or gifts can leave a lasting impression. Especially if y...
The Backdoor...
"There was no internet when I was in school and MSDOS was the rule of the day, so no fancy hacking, downloading, or whacked out wallpaper. Instead, two of us were commissioned to write attendance software for the school. We put in a backdoor wherein any time either of us showed up as tardy or absent, the record was immediately deleted. We used but didn't abuse this privilege so as not to attract too much attention. It worked perfectly."
Nirvana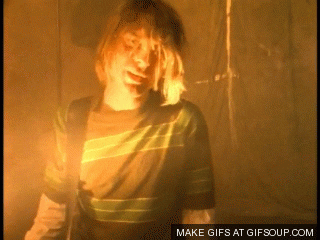 nirvana GIF
Giphy
"Late nineties, high school. I synced 5 computers to play "Smells Like Teen Spirit" in a round. Teacher wasn't happy."
Nirvana. Now that sounds like an idea. You kids already play too many games online. And don't they teach hacking classes in high school these days?
15 Minutes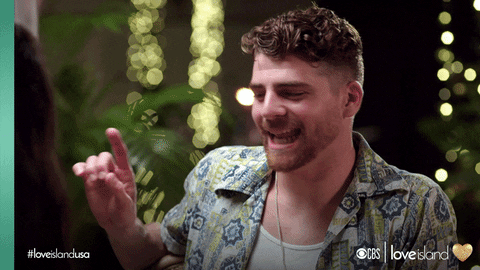 Cbs Love GIF by LoveIslandUSA
Giphy
"Created a shortcut saying to not click it. When someone did, given like 15 minutes later, the computer restarted. Any unsaved work was deleted. They can't complain because they clicked the icon."
F5
"It's not really messing with the computer but I used inspect element to change the text in my school's website in detention and the kid next to me thought I was hacking and told the teacher, I pressed F5 to refresh and the teacher told the kid off for trying to get me in trouble, he looked so confused when everything was back to normal, also my friend once rearranged the keys to spell swear words, no one noticed for weeks tbh."
The Tortoise
"By giving LOGO's turtle random high numbers before leaving the computer class, so the little fella would go bananas and scribble at speed of light until it covered all the screen. Probably that could be stopped by just pressing a key but it used to drive the teacher insane, and hearing him yelling and cursing was the best."
- V02D
Shut it Down!
"I shutdown all the computers in the lab from my computer, including the teachers. Most in the class knew that I had done it but they didn't mention it."
- Charn22
"In the early days of computing, when they became small enough for one to be shared by multiple users on a college campus, it became sport to crash the whole system. The admins opened the machine and physically altered the machine (which was the way back then) to include a new "crash" command, which took all the sport out of it."
Death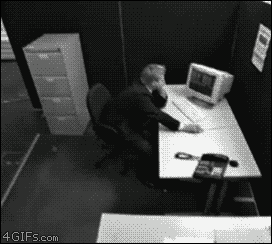 robot computer GIF
Giphy
"I hid the taskbar, the icons and disabled a lot of basic settings. Then I put the blue screen of death as the wallpaper."
All it takes is a couple of innocent clicks and the next the you know... chaos. What a way to get through the day. Kids can be so devious. LOL.
Want to "know" more? Never miss another big, odd, funny, or heartbreaking moment again. Sign up for the Knowable newsletter here.

Keep reading...
Show less