When men are hoping to impress a woman, they often agonize over the perfect thing to say.
Something which will get their attention and make them feel good about themselves, and hopefully not offend or demean them.
If they find the right words, they may likely find themselves with a new girlfriend, future wife, or even a life-long friend.
After all, finding the perfect compliment can go a long way.
Of course, this is a two-way street, and men also enjoy it when they are complimented.
Perhaps even more, and arguably, a little too much.
Redditor kipskip_ was curious to hear what men thought the best possible compliment they could receive from a woman was, leading them to ask:
"Guys of Reddit, what is the best compliment a girl could give you?"
No Pretending Required
"I can be myself around you."- noah1000000999
"Whenever a girl says she feels safe around me or feels secure/comfortable makes me feel so good it's indescribable."
"Makes me feel very manly."- kipskip_
I'll Take Them All!
"Pretty much any compliment will do."- Mysterious_Drama2772
"Any..."- Sk0ts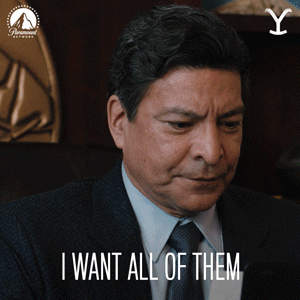 I Want Them All Paramount Network GIF by Yellowstone
Giphy
The Devil Is In The Details
"When I was younger, I had a meeting with a beautiful, slightly older woman from a different organization that I admired in our industry."
"When we were shaking hands and saying hello, she thoughtlessly blurted out, 'Oh, you're cute', then apologized and said she's not hitting on me and that she's married."
"Then, she tried to change the topic by talking about one of my recent projects, which I was surprised she knew."
"Both were nice compliments."- NoConsideration5775
Keep It Simple
"I like you."- Smirknlurking
It's Worth the Weight
"'I love you'."
"Yet to hear it but I imagine it sounds good."- Or4ngut4n
Or Just "You're Cute" In General...
"'You're cute when you're excited'."
"Still riding the high from that one, and that was 3 years ago."- JackCooper_7274
Striking Resemblance
"Girl at the mall told me I looked like Ryan Gosling."
"She couldn't be more wrong, the comment was an affront to everything Ryan Gosling stands for."
'T'was appreciated however."
"Gonna be riding that high for the next 3-37 years"- -Praetoria-
Noting Beats A Good Conversation
"I like talking to you."- cszack4_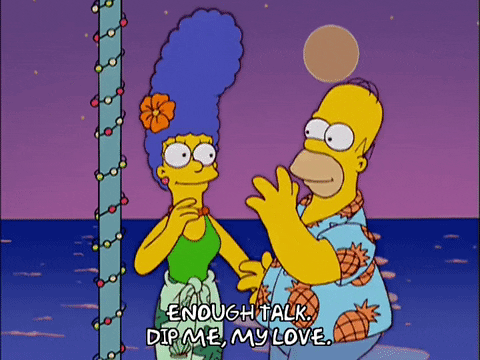 happy homer simpson GIF
Giphy
When You Got It, Flaunt It...
"A girl at work told me another girl told her that I have a nice a**."
"She tried to keep the girl anonymous but I tricked her into admitting who it was."
"The one that told me also complimented me on my legs and looks in general."
"Feels weird being complimented on my a** and legs as a guy but I guess it's better than nothing?"- Lambesis96
It's All In The Eyes...
"A female friend of mine once told me I had 'kind eyes' when I smiled."
"Best compliment I ever received."
"I just smiled normally and genuinely, and she picked up on it."
"Man, I miss her."- midnight_reborn
Great Hair Is Hard To Resist...
"'You are hot' would be very surprising yet welcome."
"I also get "your hair looks great" a lot."- KomradeElmo0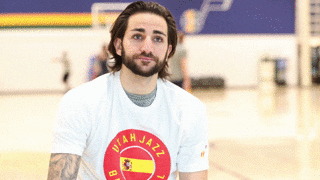 ricky rubio nba GIF by Utah Jazz
Giphy
Setting Standards For The Future

"Back when I was 9 years old my mum's friend meeting me for the first time told me that once I grow up I will be a super sexy handsome dude all the gals will drool over."
"That didn't happen but it was nice to hear back then."- playerhamdan
Should anyone find that special guy, and want to let him know just how special they think he is, all of the above compliments are a good way to start.

The simple hamburger has come a long way.
Indeed, over time, people have begun to elevate it far beyond a simple ground beef patty with ketchup, maybe lettuce, tomato and onions.
From the special sauce at Shake Shack, to Daniel Boulud's $30 multi-tiered burger, the variations on the simple burger are far too many to mention.
And likely will only grow, as some people will believe that just about anything can work on a hamburger.
While some experiments haven't and likely won't pay off, other ingredients which one might immediately think have no place on a burger prove to be just the ticket.
Redditor StoneDoctorate was eager to learn the many unlikely ingredients which make a hamburger so much more decadent, leading them to ask:
"What unconventional ingredient belongs in a burger?"
Taking Potato Bun To A Whole New Level
"One time I didn't have buns for a burger so I put tater tots in my waffle iron and used that as a bun."
"Holy. Ish. Was delish."- HamHockShortDock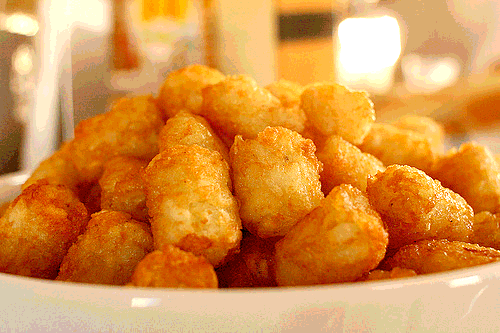 tater tots GIF
Giphy
For Those Who Like It Spicy...

"Green Chile, although I don't think it is unconventional just not common unless you're in New Mexico."- hawkjc19
Already A Hit Down Under!

"In Australia it isn't unusual to see a slice of beetroot included."
"I've not seen it in any other countries I've visited.'- GeriatricFart
Whelp...here in New Zealand sometimes we put pickled beetroot in a burger. Sweet and sour deliciousness - Reddit
An Apple A Day...
"Thin slice of fried Granny Smith."
"Goes really well with cheese."- blujeh
Going Green...
"Lime tomatillo sauce."- dishdoer
Going International!
"I love making weird burgers."
"Taco burger night."
"Fill that patty up with peppers onions and swap ketchup for salsa."
"Greek night."
"Let's get feta cheese olives and grape leaves, It's a burger."
"Even if you f**k it up it's still pretty good."- SunnySideUp369852
The Farm To Table Burger!

"Goats cheese, rocket and Portobello mushrooms."- Boho_Oddity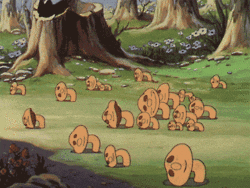 psilocybin mushrooms shrooms GIF
Giphy
Getting "Figgy" With It...
"Fig marmalade."- Nacho_Beardre·
Toppings And Sauce All In One!

"Kimchi because it's crunchy but unlike lettuce it's full of flavor."
"Doesn't work on every burger though."- AudiaLucus
There's certainly nothing wrong with those who prefer their burgers to only have ketchup and mustard on them.
But don't be surprised if the next time you're invited to a backyard barbecue, you'll be served an ostrich burger on a pretzel bun with crispy onions and a blue cheese balsamic sauce.
Which, in all likelihood, will be one of the least unusual burgers you've ever had down the line...
There are few feelings worse than when someone goes out of their way to insult you.
In fact, what might be the only thing that feels worse is when someone insults you accidentally or without realizing it.
This might happen when someone assumes you're on your way to a costume party based on your choice of clothes or laughing upon hearing your middle name on the assumption it must be a joke.
When in fact you went to great pains to choose said outfit and were most definitely not kidding about your middle name.
Redditor IrohsFavoriteTea was eager to hear some of the most unfortunate accidental insults, leading them to ask:

"What is the worst insult you've suffered from someone who didn't even mean it as an insult?"
Wait for them to share the news...

"'You're pregnant?!'"
"'No'"
"'Are you sure?'"
"Never wore that dress again."- ExcellentFormal4261
So comforting to know what your parents think about you

"When I was a teen, my dad told me he heard of an athlete who wrote a book about how he used to be bullied when he was young, how he was the school's loser and had no friends."
"'Exactly like you', my dad added."
"What a way to advertise a book to me, thanks dad!"- Baphee
Um, I'm right here!
"I did nude figure modeling for painting classes for extra cash in college about 15 years ago."
"One of the students was having trouble capturing my likeness and called the teacher over for help."
"The teacher: 'well - she has an unremarkable, normal face with no strong features, which is much more difficult to paint'."
"I mean, they're not wrong from a painting point of view - but nothing like quietly dying inside, fully naked with an audience."- kettleofhawks
Can't help feeling like a "nobody"...

"One of my in laws walked in when I was the only one in the house and, looking straight at me, said 'Oh, there's no one here'."
"And… turned and left."- Mirabolis
Used to be?...

"Childhood friend from school turned coworker."
"'Yeah you used to be really smart!'"
"I had dropped out of college and we were working as bartenders at a restaurant, were talking about plans for the coming year or two and I had mentioned trying to get a new job/go back to school."
"I died a little/a lot."
"They were trying to be supportive, and were immediately horrified and apologized but yeah."- AlericandAmadeus
Do I need to show my ID?... I really don't mind...
"I started getting asked if I qualified for a senior discount in my 40s…"- FunnyNameHere02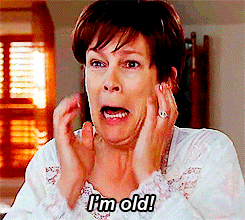 Aging Jamie Lee Curtis GIF
Giphy
Um, thank you?

"'You look like you own ferrets'."
"I don't even know what that means but it was 4 years ago Hailey and I still remember."- memeking_69
How many ways to express your love...
"When i proposed to my wife she said 'I guess I can't say no'."
"But she meant to say 'how can I say no'."
"She also had a panic attack the first time we kissed."- _chasls
Kids LITERALLY say the darndest things...
"Kids are the best for this."
"'Daddy, why don't you use your weights any more?'"
"'Is it because you got fat?'"- blimpcitybbq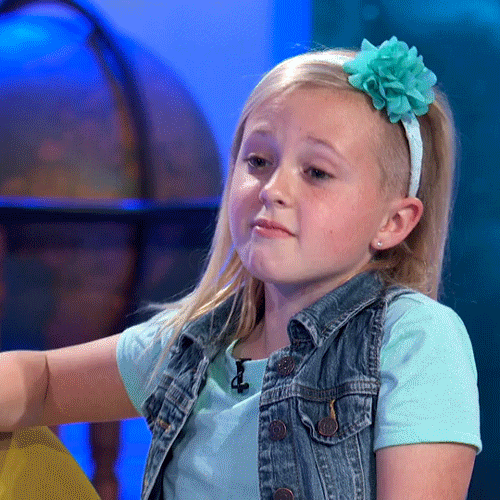 Not Bad Kids Say The Darndest Things GIF by CBS
Giphy
Thanks... I guess?
"A good friend's girlfriend told me, 'I love how not girly you are and how you don't care about how you look!'"
"I think she genuinely meant it as a compliment, but both of those things were news to me…"- angerilla
What are you implying, exactly?
"My cousin came to my house when I was playing on my PC, he just said 'get outta the cave dragon'."
" Sounds better in Portuguese."
"That was a little sharp, ngl."- randompopatoe
Of all the comparisons...

"Y'ou have a cute laugh it's like a hyenas'."
"My childhood friend."
"We were in fifth grade."
"I was so upset I didn't talk to him for a week."- NBsub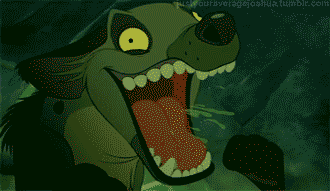 The Lion King Lol GIF
Giphy
Back handed compliment...

"My ex best friend told me 'if you weren't such a good person you would be easier to forget'."
"Like?? Thanks? "
"Are you trying to forget me?"- unluckyunnoticed
Tell me something I don't know.
"How about the opposite? "
"My mother teasing me for being a '30 year old virgin' a few years ago."
"Not realizing I'm Ace and have no desire to."- SnooDrawings1480
Thanks for rubbing it in...
"Now it's not so insulting, but back then it was."
"I was 11 or 12 and visiting family."
"I have a cousin who is autistic and we were hanging out and she asked me why I have bug bites all over my face."
"She said it innocently but I had horrible, painful acne when I was a kid so I was pretty sensitive about it."
"Ruined my mood for the rest of the trip."- morgannemary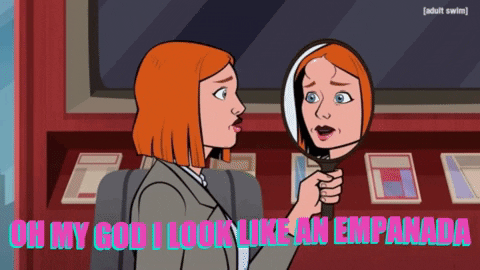 Acne Zit GIF by Adult Swim
Giphy
Offense taken!
"My friend and I were trying on dresses."
"She picked out a really short dress for me."
"I didn't want my a** out wearing it, so I stated 'I don't think that would work, I don't want my a** hanging out'."
"She states 'no offense but you don't really have an a**, you're giving yourself too much credit'."
"It stung."
"Not what I meant but ok."- lookylookielilcookie·
"What baby?"

"7 year old daughters best friend had a birthday party a week ago."
"I haven't met this best friends family yet so we did introductions and all that but the grandma kept saying something about the pregnant lady."
"Like when I would get in the pool to swim with the kids and she'd be able to get out she'd say 'go easy kids, the pregnant lady is on drowning patrol, grandmas tired!'"
"So after a few of those comments I said 'oh haha I'm not pregnant I'm just fat' while holding my 2 year old son."
"She was super embarrassed and insisted I told her I was pregnant."
"I was like hmm I didn't say that but maybe you just heard that when I said something else?"
"Idk lol."
"I don't even look pregnant and I'm not even that fat at all so I'm just confused at her unintentional insult."- censoredlass
But how do you really feel?
"Girl best friend: I'm just looking at the persons character if I want to date them."
"Me: So uhm you wanna go on a date?"
"Girl best friend: You have the most beautiful character but you ain't my type, sorry."
"Okay thank you."- AngryPuma_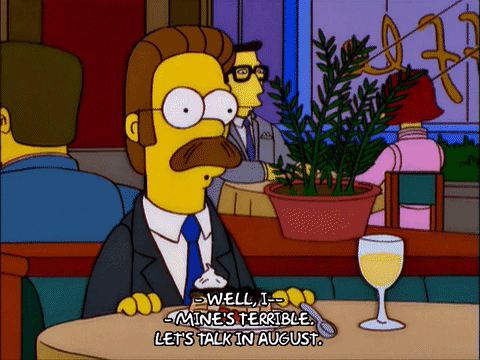 sad episode 14 GIF
Giphy
Backfired...
"'It's okay. You did your best!'"
"I had very purposely not done my best, but she didn't know that, and it kinda sucked that she thought that was all I could do."
"Knowing the kind of person she was, I know she would never mean to offend me, but dang."
"If you're wondering why I purposely didn't do my best."
"We were in gym class in middle school."
"Our coach wanted us to run back and forth across the gym until we got too tired."
"Last person running won something, don't remember what."
"I knew I wouldn't win, and I get a pretty bad runners stitch, so I just pretended to be out of breath early on so it wouldn't actually get to that point."- fishwantme
Of course complimenting someone on their new haircut, dress for a special occasion, or big news is always the right thing to do.
But those who are wise always remember to think before they speak.
So one should always think very clearly as to what exactly they are about to compliment...
Or be prepared to open your mouth before your foot reaches it.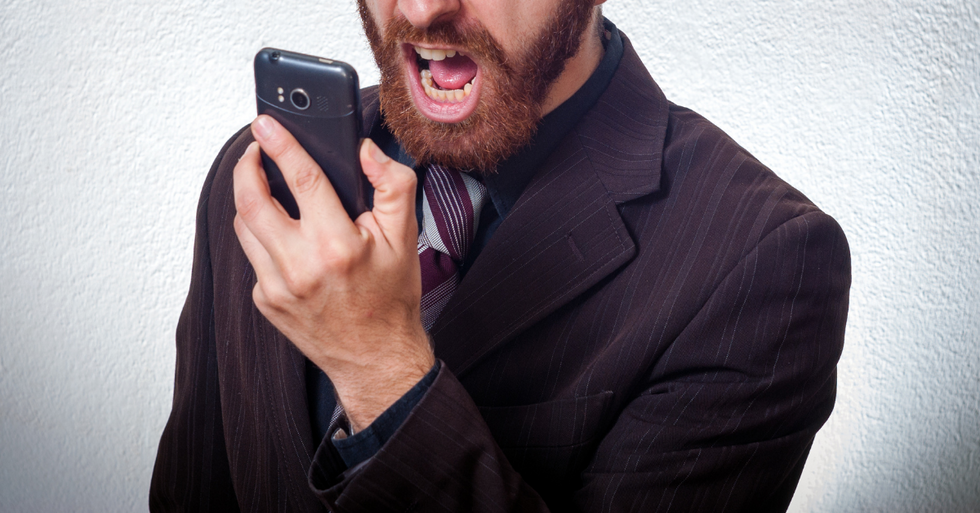 Insecurity is a difficult thing to deal with. The problem isn't so much that you lack self-confidence as that the lack of confidence begins to distort your perceptions about everything else around you. Gentle words become harsh critiques, and every relationship becomes as fragile as glass. So, what do you do when your insecurities color […]
More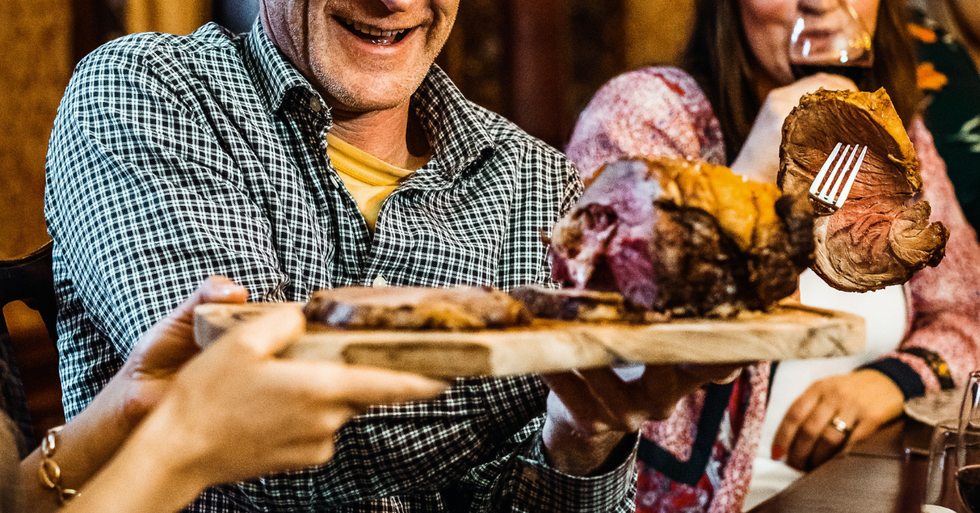 There are those among us who, while growing up, were totally awkward around people we liked, and we couldn't necessarily recognize when someone was complimenting us. And at the opposite end of the dating spectrum, there were those who thought everything qualified as flirting, cringed the "Am I the A**hole?" (AITA) subReddit. Redditor High-Place-6554 was recently […]
More