The world's richest person in the world, Tesla CEO Elon Musk, is planning to take over the social media app of all social media apps–Twitter.

Currently, he is being sued by a Florida pension fund to prevent him from completing the $44 billion takeover of the social media company.
They said that under Delaware Law, Musk cannot complete the takeover until at least 2025.

But let's say we're there already. An unnamed Redditor asked:

"Elon Musk just bought Twitter. What happens next?"
People on social media could follow a trend.

Following A Trend
"People pretend to leave but don't actually leave."
– MrBananaStorm
The Other Platform
"Also: people declaring they're leaving for Instagram without realizing that's owned by Zucc."
– majima__goro

Owned
"next Elon buys Reddit."
– sanman
On To The Next
"Paperwork. Then checks cut to the stockholders to buy them out."
– User Deleted

The potential buyout might not cause any mayhem at all.
Life Goes On
"For me, nothing. Continue with my daily life without twitter, that sh*ts toxic."
– itsMondaybackwards

Ignorance Is Bliss
"Yea why are people so angry about this? I'm genuinely asking, I don't know anything about twitter and Elon Musk."
– doggrimoire
Pet-opia
"Cats and dogs living together."
– tewnewt

Some Things Never Change
"Nothing, Twitter stays the same hellhole lmao."
– ilovecatfish

No New Customer
"I'm not sure I care. Don't use it now, won't use it when he owns it."
– bh0
Some people are just bracing themselves.
Lies Resume
"The return of Donald Trump on twitter."
– laja7

Indication Of Damages Done
"Musk is wanting to boot the bots, which should undermine tons of election interference, but I fear they've already created a self-perpetuating monster. Twitter may be unable to distinguish between extremist and algorithm. Regardless of his success, it is a job that needs to be done."
– borg286

It's Conditional

"If he succeeds in removing 'unauthentic' content, it could be good for discourse. If he turns it into a misinformation free for all, I'm out."
– pallentx
No one knows for sure what's in store for us in a world of Musk ruling over the Twitterverse.
But let's focus on and help fast-track autonomous vehicles for safe public transportation before Twitter begins a potential crash-and-burn trajectory.

Want to "know" more?
Sign up for the Knowable newsletter here.

Never miss another big, odd, funny or heartbreaking moment again.
Keep reading...
Show less
In one of the more memorable episodes of the iconic sitcom Friends, Monica's boyfriend at the time, "Fun Bobby" was more often with a drink in his hand than without one.
But when she confronted him about this and he stopped drinking, it soon becomes abundantly clear what it was that made "Fun Bobby" fun.
This isn't at all a unique situation.
Have you ever gotten food after having enjoyed a few drinks with friends, then returned to the same restaurant to discover the food was noticeably less good without alcohol in your system.
Redditor gustavowdoid was curious what other food, experiences, or people seemed to be better when enjoyed with varying degrees of alcohol, leading them to ask:
"What is something that is totally lame without alcohol but totally awesome with alcohol?"
"Here comes the Bride..."

"Wedding receptions."
"Having been to a dry one, it was seriously THE WORST!" - stubept.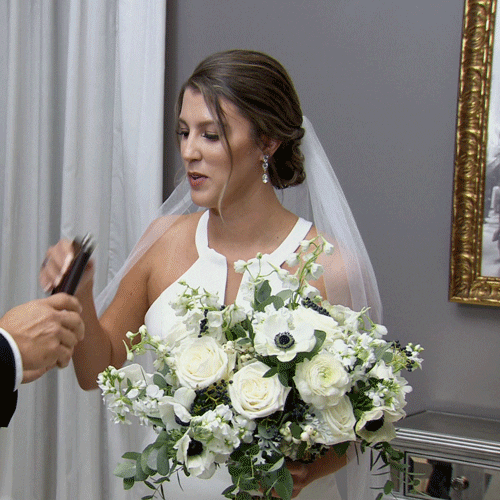 Married At First Sight Lol GIF by Lifetime
Giphy
You don't know where that dog has been...
"Back in my university days there was a hotdog cart outside the bar after closing every busy night."
"We always lined up for one since they were the absolute best dogs in town."
"I stayed sober one night and got a hotdog after the night was over."
"I couldn't believe how disgusting it was."
"Cart hot dogs after the bar are totally awesome with alcohol."
"Not so much without." - Big-Challenge-1652
Dance like nobody's watching.
"Dancing in a big crowd to music you'd normally never listen to." - Darkdreams28.
Crowds of people and loud music when I'm sober: Headaches, anxiety, want to get out of there ASAP!
Crowds of people and loud music when DRUNK: WOOO! F*CK YEAH! PAAARTAAAY! - Ins0mnimaniac.
"Raves."
"I went to see deadmaus sober and i quickly realized i had to be drunk or high to not get annoyed by everyone else haha."
"People high as hell pushing you, dropping drinks etc."
"Was pretty cool but i was cursed as the designated driver." - User Deleted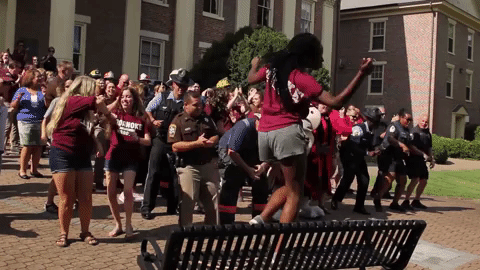 happy dance GIF by Roanoke College
Giphy
Wouldn't this just make them "games"?
"Drinking Games."
"You ever played ring of fire with cups of water?" - SeanRodrieguez.
This way they'll think they're actually winning...
"Playing Mario Kart with my non-gaming family."
"Suddenly I'm on their level!" - BlackeyeThe2nd
My boss needs to think I'm having a good time...
"Work functions."
"Company Christmas party with booze vs. dry as night and day." - Brancher.
Who knew I could sing?
"Karaoke." - SchnorpHasPies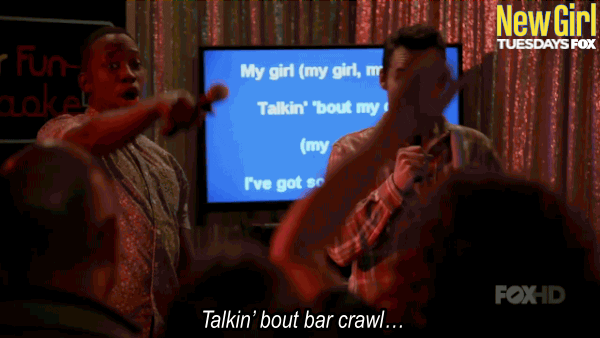 new girl bar GIF by Fox TV
Giphy
How are we related again?
"Family gatherings." - smellslikeloudoggg
Next time you eat something, or watch a movie, or visit a location that isn't as good as you remember, it might be worth reflecting on what you were drinking at the time.
Want to "know" more?
Sign up for the Knowable newsletter here.
Never miss another big, odd, funny, or heartbreaking moment again.
Keep reading...
Show less
Loyal customers who patronize a variety of businesses tend to look the other way if they sense something about the company is up to no good.

But when a corporation has such a terrible reputation that is beyond the pale, it leaves a once faithful patron no choice but to no longer require its services.
Curious to hear from strangers who refused to associate themselves with a company, Redditor lubedupduck asked:

"What's a corporation that nobody seems to realize is evil?"
When it comes to handling your finances, these are the corporations apparently ones to look out for.
Credit Bureaus
"The credit bureaus - Equifax, Transunion, Experian."
"Their business model is based on building up as much information about you as they can from sources you can't vet, control, or have the ability to approve. You can't look at the raw data (just their compiled reports). It's your job to correct the data that they gathered (vs them validate the data). You have no control and can't stop them from gathering the data. And their analysis has direct implications on many of your financial activities."
"Ohh and my favorite above all - they are a data company having some of the most personal information about you which has direct financial implications on your life, but if (when) they are breached and that data is exposed it's your problem to deal with the repercussions."
– Tifoid
Missed Payment
"I had a Credit Card with Elan for years that I didn't use. I had it on auto payment and the only thing on there was yearly fees. I never closed it out because it was an older established line of credit and closing it would impact credit score. Randomly they had an update and their system rejected my bank routing. So I missed a payment and surprise surprise nobody contacted me to let me know I was delinquent on the $20 (from their yearly fees). My credit dropped 80 points from that one missed payment. Elan, Equifac, Transunion, Experian all gave me the run around and basically said tough sh*t. Took months to settle and my credit is still stuck in low 700's despite only missing one payment in a decade which I paid the entirety of the balance and closed out the card."
– snacknslash

A Costly Reputation
"Goldman Sachs. The other financial companies think they're evil, which is saying something."
– Cyberzombie

These are companies whose alleged dealings in other affairs make negative impacts.

Bearing Rotten Fruit
"The Dole and Chiquita fruit company . The things they did in the mid 1900's would have been evil by 1600's standards."
– Diddy_Block

Not So Slick
"Shell. This company started wars in Africa."
– radeakins
"Every oil company is insanely evil. I think most people realize this. In fact, a picture of Steven Donziger (an American political prisoner who dared to cross Chevron) was on the front page earlier."
– nirad

A Bad Connection
"Verizon"
"In 2018 A California fire chief said Verizon throttled his crew's Internet speed during a wildfire crisis to 1/200th of its original data plan, even though the fire department had an 'unlimited' plan."
"Fighting wildfires and their data is throttled."
– Alston518
Not So Wholesome Grocer
"Whole Foods."
– theCurseOfHotFeet
"I worked for Whole Foods from 2007-2013. I remember a mandatory 'unions are bad' presentation that every employee had to attend. The whole thing was basically 'oh we treat our employees so well, we don't need unions!' And then they warned us about sneaky union folk who would try to trick us into signing up for a union."
– imaginaryblues

Earning The Uniform
"I worked for Best Buy for like 6 months during college and they did the same thing. It was really aggressive training, and pretty laughable considering how dogsh*t the pay and hours were. They seriously made employees 'earn' their blue polo shirt, you had to work with no uniform until then."
"Even sadder was that several people in my training class actually believed it, I remember one girl thanking them for 'educating' her about how bad and unecessary unions were."
– rachelgraychel

People refuse to engage with the following services, and it's understandable as to why.
Reviews Suck
"YELP Bunch of leeches."
– AllTheCoconut

After The Flood
"I ran a store years ago. In 2011 the area had torrential rains in the spring. My store flooded, but that's an understatement. The entire city block flooded like you see on the news - cars floating, people being rescued, etc. The day after the water had subsided and cleanup started. The street was still blocked off. Anyway, I had the door open to my store with fans helping to air it out. I even put a sign up outside that said 'closed due to flooding, sorry'. Well my employees and I are in there cleaning away and out of nowhere I turn around and this young guy is standing in the middle of the store. I said, 'sir, sorry but we're closed'... He said, 'well your store hours say you're open'. At this point I'm about ready to kick him out - we're literally shoveling mud out of the store, how could any sane person think the store was open. I explained that the whole block flooded and all my merchandise was ruined."
"He got pissed off, yelled at me about not being accommodating and threw a glass cup across the store, shattering it and giving me even more to deal with. A few days later I found out he left a one star yelp review. He said I was abusive and racist (we're both white). He said the store was in deplorable condition and said he was filing a safety hazard concern with the city. I appealed to yelp with pictures of the flood and some jack@ss from yelp responded to me with something rude like, 'Next time you close your store to the public, maybe actually keep the doors closed.' F'k that company so much."
– Any_Ad_7571

All Those Extra Charges

"Ticketmaster."
– choref81
"The f'k they need to add all those extra fees for a digital f'king ticket for its not like they are actually printing a ticket and having someone post it out."
– Mccobsta
Even the Mouse was put on blast.
Not So Magical
"Disney..i will die on this hill."
– LordofMushrooms
"They alone are responsible for f'king up copyright law."
– BlartIsMyCoPilot

A Testimonial
"Former cast member Disneyworld - I can attest to this being true. 2005-2006 was when I was down there. A kid died on the Rockin' Rollercoaster in MGM Studios (now Hollywood Studios) - a seizure, I believe. I worked at the other end of the park in Sweet Spells. The guests were asking about the death because they were there. We were strictly told not to discuss it and just say we didn't know or hadn't heard anything. That poor baby died and we had to act like everything was ok - happy in fact. Another incident was the winner of the marathon that year dropped dead of a heart attack after crossing the finish line - everybody saw it. They drag your body out in a way as to not disturb guests (so if that means lifesaving help could get there faster, they don't if it would upset the guests) once they drag you off park grounds local teams can declare you dead. Even if you were dead. Even if everybody saw you die. It's traumatic."
– InterrobangDatThang

Following Traditions
"Yep. Worked there 2005-2006. Very racist. It is written in their rulebook. The 'traditional look' - I was made to straighten my natural hair because Black hair is 'unprofessional' to them. And because in their College Program your housing, transportation, and food is based on you working there, I had no choice."
"I worked with a lot of kids who had nothing - fleeing Hurricane Katrina and had nowhere to go, also kids from overseas whose families sacrificed so much for them to be there -- Disney banked off the fact that many of us there came from nothing and we're just scraping to get by. We were told we were lucky and not to question what they'd do. I hate them."
"Two words: Grocery Bingo. These mfkrs made us play real hunger games for our food. Imagine splitting a bag of Chef Boyardee, Pop Tarts, and Cheerios amongst four roommates - and that might be your food for the week. I stole food from my shop for us, but you can't live off of cookies and fudge. I hate them."
– InterrobangDatThang
If the product itself is satisfactory, it's one thing. But when a company is involved in controversial matters that tarnishes their brand, it it worth being loyal?
How much do you not know about the businesses you wholeheartedly are committed to?
These questions are definitely something worth exploring if you care to.
Want to "know" more?
Sign up for the Knowable newsletter here.

Never miss another big, odd, funny or heartbreaking moment again.

Keep reading...
Show less
Today's average consumer has plenty of options when it comes to patronizing a company for the services or merchandise they offer.

While some businesses offer the same type of product, they can have minor differences that tailor to every type of customer.
But there are also reasons why a discerning patron refuses to give their money to specific companies, regardless of whether or not they desire the product.
Curious to explore this notion, Redditor Snoo_72206 asked:

"What's a company you refuse to support and why?"
Insurance companies failed to deliver assurance to these Redditors.
Ghosted

"Progressive. A few years back, an idiot crashed into my parked car with a lawnmower while I was at work."
"The owner of the lawnmowing company decided to play games and not pay for the damage."
"My Progressive agent ghosted me and his supervisor never returned my calls."

"I eventually got the money but Progressive didn't do a damn thing."
– The_Height_of_Folly

Unlike A Good Neighbor
"State Farm. Before we met, my wife was in a car accident that permanently damaged her neck, forcing her to drop out of college and abandon her dream to play violin professionally, and requiring her to get an injection in her neck twice a year for the rest of her life."
"She's been in a 4-year legal battle with State Farm as shes entitled over $100k since she was no way at fault for it."
"But they will not budge and keep demanding ridiculous things from her. Next month she's actually scheduled to fly back to the state where the accident happened so she can undergo a 10-hour psychological analysis (when she asked her attorney why they're asking for that, she pretty much said 'because they can')."
"State Farm also recently requested she shoot a video of her attempting to play the violin and then talking to me about how it make her feel that she can't play it painlessly anymore. In a recent deposition, they actually asked her if she had intentions to get medical treatment were they to award her with the money back when it happened."
"They've become such a pain but we've made the decision to fight it out as long as we can, because giving up is what they want us to do, and we want to prove to insurance companies that they can't screw over their clients like this."
"So yeah. Screw State Farm (and honestly most insurance companies)."
– Ben-Stanley

A Major Trauma

"Dude. State Farm is the worst. My sister was in an accident when she was 16 that left her with permanent brain damage, dashing her chances of the future career she dreamed of."
"It was a 10 year battle on settlement. The hoops they made us jump through… the disgusting tactics they used. They hired people to stalk me and my other siblings and report on our behaviour to build a profile on how much she was likely to succeed had the accident not happened to bring down the settlement."
"They belittled and publicly humiliated a 16 year old girl who was in a traumatic accident where her friends were killed."
"As a pre teen seeing all this, it actually completely changed me and opened my eyes to how evil people can be. Insurance companies are disgusting."
– MalBredy

Unreasonable Payout
"I know three people with State Farm homeowners insurance who tried to make claims and got laughably microscopic payouts."
"And then they keep their policies! What the fuck are you paying them serious adult premiums for, when they see the damage to your home and reimburse you with five bucks and a gumball?"
– driffson

A major social media platform and a popular ticketing service got the stank eye.
The Parent Organization
"Meta. What if I don't want to share my private info with you?"
– skycatminepokie

Chaotic Life
"my job required me to be on social media every single day, constantly be interacting with clients posts, constantly be creating content with the intent of trying to gt clients to share the content."
"i really do believe social media is a cancer on society."
"I know that reddit is also social media, but the anonymity makes it much less toxic and consuming for me."
– garlicdjango

Unhealthy Addiction
"I was addicted to Facebook for the longest time and it wasn't until I finally deleted it (not suspended, full deletion) that I realized what a profound effect it was having on my mental health. I'm not even exaggerating. I am so much happier without it."
"The friends I talked to all the time still talk to me through other mediums, and the ones that don't, just don't. And that's fine. I'm not even judging them for it. I'm in a much better place."
– starchystar

No More Live Events
"Ticketmaster - too many fees. Just don't go to live concerts anymore."
– username987654321a
"Ticketmaster:"
"Ticket price: $40"
"Service fee: $20"
"Paperless fee: $5"
"Fee fee: $3.15"
"Because we can fee: $2.00"
"You wanna go fee: $12.00"
"Print-from-home fee: $6.50"
"No physical copy fee: $16"
"No refund policy agreement fee: $8.00"
"Total: $112.65 F'k you very much."
"Sucker."
– Soulphite

Redditors thought these companies left a bad taste.

America's Favorite Food & Beverage Company?
"Nestle, is there anything ethical about them?"
– Aggressive-Ice-1009

The Partnership
"FYI Starbucks and Nestle are best buds now and have signed a multi multi million dollar partnership."
– poopybuttfacehead

Corporate Evil
"Nestlé. They are the very model of corporate evil. Raiding water tables in drought stricken areas, using child slavery to get their chocolate, and much more!! 🤡"
– Thintieguy

Local Business Killer
"Starbucks. It's just too easy to support a local coffee shop if I'm in a situation where I can't make my own coffee at home."
– PaticusGnome
Some retail companies were admonished by the following Redditors.
Bad Fashion
"Jaded London, ASOS, Primark, PrettyLittleThing & any other fast fashion brands that I can't remember off the top of my head."
– brownguyinthecorner
The Reason
"It does go further than that for me, but my opinion does stem from their exploitation of child labour."
– brownguyinthecorner

Not Target
"Walmart"
"I used to work there and refuse to go there ever again. I put in my two weeks July 2020 and I haven't gone there since. I refuse to step foot in any Walmart ever."
– funeralxfog95

Employee Confession
"Former Walmart employee here too that refuses to shop there. Union busting, encouraging people to work off the clock, threatening you if you get caught up doing work and accrue OT, humiliating public team cheers, inadequate training for dangerous equipment, constant busy work, terrible pay and benefits... not to mention that the only reason I ended up working there is they destroyed their local competitors in the town... f'k Walmart."
– BobGenghisKahn

Discomforting Atmosphere
"I started off hating Walmart as a kid because of the fluorescent lighting and overall depressed feeling that would overcome me anytime I would step foot inside one, and my hate has only grown stronger over the years."
– ChillNyeTheStonerGuy

They say America runs on Dunkin'.
That slogan alone made me give it a hard pass. The audacity. Everyone knows Starbucks is supreme.
I know, I know, the mega java chain is on every street corner in all major metropolitan cities and many customers may think they're overrated.
But say what you will. Their quality cup of joe is so much better than the mud Dunkin' Donuts passes off as coffee.
Want to "know" more?
Sign up for the Knowable newsletter here.

Never miss another big, odd, funny or heartbreaking moment again.
Keep reading...
Show less
Companies can either thrive or falter under the constraints of capitalism, especially during an economically devastating global health crisis that was only a short decade after the 2009 recession.
There are a few signs that can tell you when a company is on its last leg. Sometimes they can limp along for a few more years, but it might not be a bad idea to dust off that good, old resume.
We went to Ask Reddit to hear about those red flags and hopefully we can learn a few things from these horror stories.
Redditor Lofi_While_I_Sleep asked:
"What's a sign that the company you're working for is on its death strokes?"
Here's how you catch the signs so you know when to get out.
Want to "know" more? Never miss another big, odd, funny, or heartbreaking moment again. Sign up for the Knowable newsletter here.
Keep reading...
Show less