Reddit user NeZur asked: ''What type of phobia do yo have?'
We all have things that scare us enough to keep us awake at night.
A phobia, if you will.
Some of these are fairly common, be they somewhat trivial, such as heights, rodents, or the supernatural.
While others are on the more serious side, such as the possibility of your friends and families being in danger.
Others suffer from phobias which are anything but common.
Ridiculous as they may seem in the eyes of others, these phobias still send shivers up the spines of those who suffer from them, scaring them far more than a scary story or a turbulent flight.
Redditor NeZur was eager to hear the things that make the hairs on the backs of people's necks stand on end, leading them to ask:
"What type of phobia do yo have?"
It Is, In Fact, One Of The Most Dangerous Modes Of Transportation...
"Driving."
"I drive every day."
"People be crazy out on the roads."
"Scares me to death."- Same-Ad-1266
Arachnophobia To The Max...
"Spiders."- evandollardon
"Especially with big paws."- NeZur
"A pregnant spider, with big paws."- TwoLittleNeedleMarks
Some People Stick To Puddle Stomping

"Thalassophobia, the fear of deep bodies of water."- GentlyDead
Searching For The Nearest Boat...

"Gephyrophobia."
"I especially hate it when the traffic backs up and you are stuck on the bridge."- mspolytheist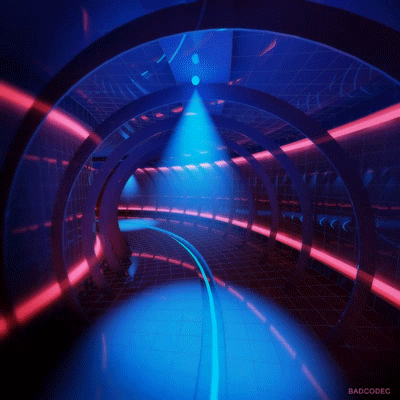 Design 3D GIF by BADCODEC
Giphy
The Only Thing Scarier Than Snakes on A Plane...
"I have a phobia of anacondas coming up the toilet while I'm taking a dump."- dingbatyokel5000
Especially When They're Your Own...
"Teenagers."
"Scare the living sh*t outta me."- Randomees
Anything Scarier Than Getting Shot? Getting A Shot...

"Needles."- Chocolatelover4ever
"I always faint with needles."
"My blood pools into my legs and I'm out like a light."
"I have to clench and squeal if I see a needle ANYWHERE."
"I used to get faintish but COVID flashes of needles actually desensitized me a bit."
"I've only had one nurse keep me conscious through a blood draw and it was because she (Lowkey knowing I faint) started ranting about how her brother went to Colorado and got to smoke like snoop while she takes the other 'high' road (nursing)."
"Versus a nurse doing the cliche 'what's your favorite XYZ' while drawing 6 vials."
"She apparently got to 4 when I told her I was going to faint."
"She got another vial in while I was out."
"I got help from my ex to a room as they checked my pulse saying I was coma levels."
"Shots, I'm alright if I can lay down or sit with my head between my legs."
"I have tons of piercings but no ink."
"Hell I even pierced my own labret."- This_User_Said
Getting Nervous Could Be A Problem...
"Emetophobia."
"Haven't puked since preschool, now I'm a college freshman."- thrashmusican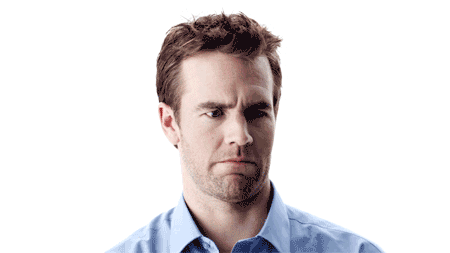 gross james van der beek GIF
Giphy
There Is Little Worse Than A Cracked Nail...

"Anything to do with damage to finger/toe nails."
"Makes me seriously queezy thinking about it."- silentarcher00
As If The Sound Isn't Scary Enough...
"The garbage disposal."
"Under NO circumstance will I put my hand in there."
"Lost a spoon?"
"It's dead to me until my husband gets home."- potato-keeper
Two For The Price Of One...
"Forgot the term for it but underwater machinery and deep water in general."- Limp_Telephone2280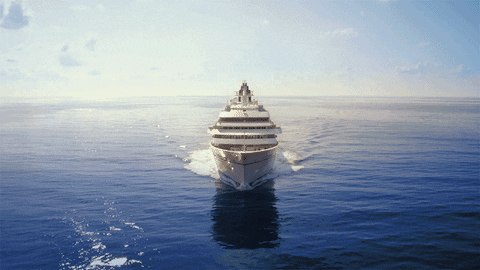 Das Boot Water GIF by Woodblock
Giphy
Not "Sailing Away" Any Time Soon...
"I don't like the open sea as a concept."
"Not a fear of sharks/drowning or anything specific."
"The sh*t is just horrifying."-TreefrogJ
SIze Does Matter...
'"Megalophobia."
"I am pretty scared next to tall buildings and statues."
"For some reason I can't look up when I am close to it."- MIKE_THE_KILLER
Holey Moley...
"Trypophobia."
"Lately on my FYP, those videos of people with tons of seashells (I think, I didn't get a close look) attached to they're arms or legs keep popping up and it makes me physically sick."
"It legit ruins my mood."- irllylikeurpeaches
According to FDR, "the only thing we have to fear is fear itself."
If only all phobias were so simple...
"Reddit user aloe_veracity asked: 'What common 'sexy' thing is a turn-off for you personally?'"
Beauty is in the eye of the beholder.
That has always been one of my favorite life sayings.
Whether it's true or not is all subjective.
Maybe it's a truth.
Maybe it's a lie unfortunate people sell themselves.
And at some point in life, we're ALL unfortunate, here and there, now and again.
What is sexy to some is a stomach-turner to others.
Who hasn't been out with friends hunting for love interests and then been left shooketh by certain people's choices?
Redditor aloe_veracity wanted to discuss simple turn-ons and turn-offs, so they asked:
"What common 'sexy' thing is a turn-off for you personally?"
I do not get and will never understand skinny jeans.
Whoever thinks they are sexy is blind.
Use your words...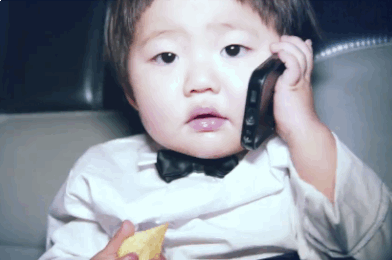 baby talking GIF
Giphy
"Baby talk, is that supposed to be sexy? Because it kinda makes me wanna take them to daycare."
kaeyasimp420
"I baby talk with my partner, but it's less of a sexy thing and more of a cute n' cuddly thing when we're embracing each other."
H2OhYeahh
Off Color
"In Ireland, fake tan is very popular among women of all ages. But any guy I have talked to about this topic hates it, it's okay when done right but 99.9 percent of the time it is orange and patchy and looks like baby diarrhea smeared all over your body."
"Any woman I have discussed this with insists it looks amazing and that the boys love it, but I and any guy I have talked to about it are turned off majorly by the sight and even smell of it."
john_lemon7812
"My sister just shamed me for going somewhere without a fake tan. Don't mind being pale in Ireland anymore though. Just too much effort to smell like fake tan, and have fake tan on my bed, and clothes. All just to look orange ha."
Kaza-beo
Just Howl
"Ripping off clothes during sex. Just take them off, no need to be a werewolf."
SuvenPan
"Did this twice. The first time I knew ahead of time that it was on the table, so I wore an old shirt that probably should have been thrown out by that point anyway. The second time, though, was totally on impulse and popped the buttons off of a really nice button-down blouse I'd worn for a job interview that day. At the time, it was hot af but once the hormones wore off and I couldn't find all the buttons to sew them back on, I was miffed about it."
mokutou
Be Normal
"Aside from all the physical turn-offs, I am turned off by someone who's acting sexy, it's too ridiculous to me. Just act normal."
_Norman_Bates
"Ugh my husband used to do this, admittedly he can be incredibly socially awkward sometimes which cracks me up and is a reason why I love him, but man do I hate it when he tries to be sexy, squinting his eyes and slightly while raising his eyebrows, biting his lips and all. Gives me the ick so bad."
urscndmom
Unsexy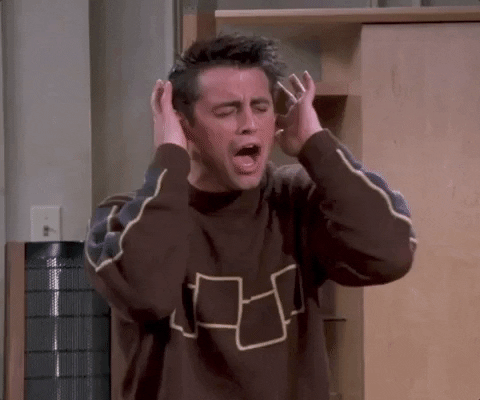 Not Listening Season 5 GIF by Friends
Giphy
"Dated a girl who was really into anime once, she did the hentai cries to be sexy and it was just the most unsexy thing I've ever experienced."
GemoDorgon
This anime craziness is taking over.
To each their own.
Clothes On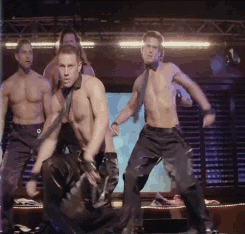 dance party GIF
Giphy
"Male strippers. Just not for me and if I ever got a lap dance, I would probably just end up laughing lol."
semisweetdreams87
So Arrogant
"When confidence turns into arrogance."
DeerZealousideal7423
"Agreed. There's a difference between giving off the impression you know how to handle anything thrown your way and thinking that any communication with you is me thinking I'm hot crap and you think I'm unworthy of your attention."
patrickwithtraffic
"I struggle with this, but not because I am arrogant lol. I looked down on my abilities so much that I faked arrogance to be funny. My friends get the joke and we laugh, but I forget the joke doesn't land when the person has just met me."
jedadkins
I Still Cringe
"Oh, God. I KNOW this isn't common outside of like, the 11th grade, which makes it worse. I have a 6'7 ex who would wiggle his eyebrows and do that tongue flicker thing. Something about something that off-putting being done by a towering beast of a man just made it 1000x worse. I still cringe."
No-Photo8763
"My ex used to do this lick/slurp noise and kinda hang his tongue tip out when he talked about hot people. It legit made me gag more than once. That particular gesture has stuck with me more viscerally than anything else he did."
LeSilverKitsune
Flavored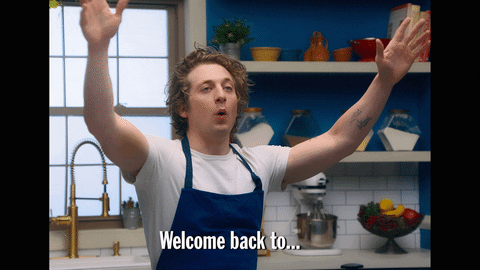 Tv Show Hulu GIF by The Bear
Giphy
"Girls calling me 'Daddy,' it's gross and incestuous. I prefer to be called Chef, it's professional and implies we going to flavor town."
​BicycleMinimum4629
Grow Long
"These stupid short beards which are way too symmetric and that everyone gets from the barber. Like someone drew it with a marker."
Kampfzwerg0
Again, sexiness is all subjective.
Our tastes are clearly all over the map.
Enjoy.
Rather than resorting to simple name-calling, many people will rack their brains for a clever insult that leaves their adversary speechless.
Of course, there are some fairly common insults that everyone knows and can keep in their back pocket when needed, also guaranteed to leave their conversation partner speechless as well.
Sometimes, however, they are not left speechless because they can't find a clever comeback to the insult just thrown at them, but rather because they have no idea what was just said to them.
Owing to the fact that this particular insult might be commonplace in another country, but makes no sense elsewhere, with it's meaning garbled, if there was any meaning left at all.
Redditor THEREAPER8593 was curious to hear the insults which fail to pack the same punch outside of their country's borders, leading them to ask:
"What insults are common in your country but you think most of the world would not understand/ever use?"
An Insult, Or A Suggestion?
"South Korea has an insult that says 'The Han River is warm'."
"Doesn't mean much literally but it implies that it is a good day to jump off the bridge of the Han River because it is not too cold."- SnooTomatoes7746
Hard To Say Which Is Better... (Or Worse?)
"Most of the world uses "motherf*cker", which we do as well. But in India it's much more common to call someone sisterf*cker."- PhreedomPhighter
...A Lot Of People Do...
"You have a bird"- stan-twice
Is This Even An Insult?
"In Australia the biggest insult is 'Thanks Champ' or 'Cheers muscles'."- b7oke
Definitely A Word No One Wants To Hear...
"'Kanker' (cancer) is used as a swear word/Insult here."
"Example: "je kanker moeder" (your cancer mom/mother)."
"The Netherlands."- Co_caine_
Well, Not Everyone Wants To Be Stuck In There...
"Greeks use the word 'p*ssywipe' when sitting in a tavern over a meal with their kids around."
"Basically calling someone a tampon is common."- International-Cup143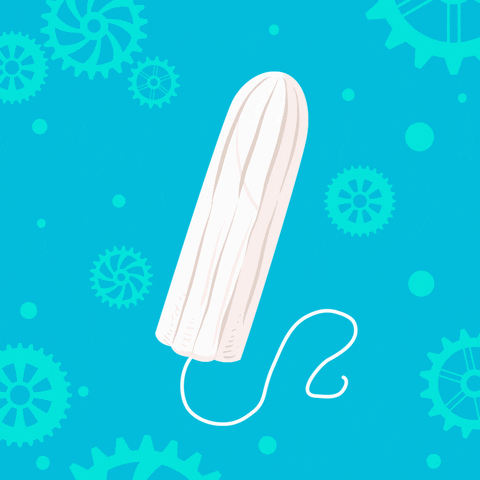 Ladies Manufacturing GIF by Siemens
Giphy
Definitely Lost In Translation

"Jy's 'n poes."- take_the_L_
"Schafseckel (Sheep ballsack, you)."
"Krummbohreds Arschloch (off centre drilled a**hole, you)."- HF_Martini6
If Not An Insult, It's A Darn Good Metaphor...
"Sh*t a hedgehog" most would probably understand but not use."- IntelligentGrocery79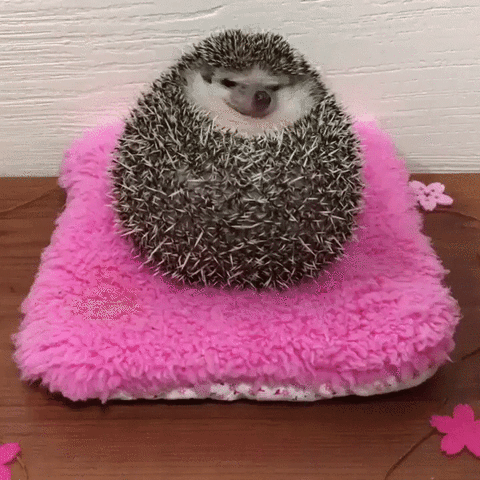 Giphy
Fill In The Noun...

"'You're so pretty'."
"Said in a sweet, condescending voice means 'it's good that you're pretty because you just said something so stupid that it proves that you're dumber than a bag of hammers'."- TrailerParkPrepper
Ding Dong?
"Bellend."- YaMomsHouse22
There Are Worse Things To Be...
"In France they say 'your mother is a hamster and your father smells of elderberry' all the time to the English."- Cussec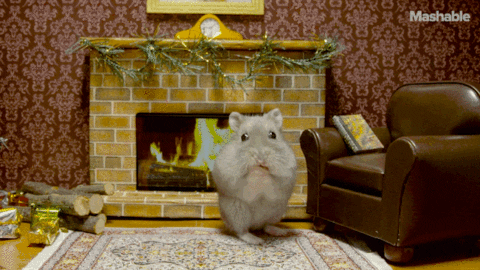 Christmas Hamster GIF by Mashable
Giphy
Not Out Of The Realm Of Possibility...

"your ma's yer da."- throwawaythro2020
Just Stay Out Of The Kitchen...
"F*ck your mum's onion."- Alexshere_Ro
Of course, having a strong insult that isn't so well known outside of your own country might work to your advantage.
For all they know, they could be thinking that you are paying them the most wonderful compliment.
Making everyone happy...
It's amazing to think how, as times change, so do the quality of products.
But this also includes items that were once considered commonplace that are now seen as vintage or even luxury.
For those who were around at the time when an item was first introduced, it can be surprising to see how the availability of that item changes over time, and even frustrating when it becomes increasingly expensive.
Redditor zombiem00se asked:
"What was normal 20 or 30 years ago, but is considered a luxury now?"
Quality Furniture
"New furniture made out of real wood."
- Juls7243
"It's legit why I started woodworking. Even my s**tty projects that I'm unhappy with are infinitely better than the junk in stores."
- leap3
Software Ownership
"I hate that everything is a subscription now. I miss being able to just straight up buy Microsoft Office. Now you need a subscription."
"There's a hidden way to buy a license, but it has very basic functionality and limited apps, so it's kinda useless."
"Even my printer needs a d**n subscription to use the ink that came with it (which I hadn't realized or I wouldn't have bought it)."
- SolusLega
Income-Rent Ratio
"The days of paying no more than 30% of your income in rent."
- newsaggregateftw
"I lived in poverty housing and this was how they determined our rent. It was 30% of mom's income, regardless of how much she was making."
"That was 20 years ago, not sure what starving kids do today."
- DaughterEarth
Constant Availability
"Not being expected to be reachable 24/7."
- Siukslinis_acc
"Yes, f**k this. I hate being bothered about work when I'm off work. I used to have a boss that expected me to answer when I wasn't at work so he would b***h and moan about it. Then I became known as the one who never answers."
- Capt_Skyhawk
Affordable Concerts
"Concert Ticket prices."
- Quality_Street_1
"Sure does seem like ticket prices went from $50 to $200 really f**king fast."
- 7eregrine
Faithful Cookware
"Household products that didn't break within the first few years of use. My grandma had the same fridge from 1993 for a good while before deciding to switch to a newer, bigger option two years ago. Yes, it broke within those two years. My mom's wedding cookware is still going strong 25 years later, but whenever she needs new pans, they start flaking Teflon into the food within a few months."
- parangolecomuna
Retirement Funds
"Retirement plan built-in to your job."
- SuvenPan
"Or just retiring in general, lol (laughing out loud)."
- Joaham1
Farmer's Markets
"Farmer's markets. You used to be able to go down and get fruit and vegetables cheaper than the grocery store. Now it seems like they charge three times more than stores do."
- jrhawk42
Available Repairs
"Being able to get things repaired instead of buying new."
- einRoboter
Right to Privacy
"Privacy used to be implicit. It was just there. You didn't have to think about it."
"Now it's explicit. You have to seek it out and take steps to ensure it remains in force."
- dsac
The Good Ole Days
"Being left the f**k alone."
"Buying something and just like, owning it."
"Playing a video game without an internet connection."
"Not having to provide your email address for every single f**king thing you do."
- El_Mariachi_Vive
Just Gaming
"I still miss the days of just putting a game in, turning it on and you go right into playing it. The game alone was the sole focus and purpose of the console. The GameCube is the last system I remember playing that had this."
- __M_E_O_W__
Bins of Photo Albums Under the Bed
"Photographs on actual photographic paper. I know it's still possible but oh so rare."
- audiofankk
High-Quality Clothing
"Good quality fabric in clothing. I have clothes from the 90s (and 80s from my mother) that still hold up today. These days, I'm lucky if my shirt isn't saggy and misshapen within a year."
- TheMadLaboratorian
FriYay and TGIF
"Being able to go out every Friday after work and being able to afford it."
- M-the-music-guy
We're always moving forward and looking forward to future advancements, but sometimes, it's nice to look back on where we've been and what we miss about the old days. Sometimes, it may even be a little sad to think of what's not available anymore, but at least we got to experience it.
When talking to a friend who brings up one of our favorite books, celebrities, or tv shows, we often find ourselves saying we're "obsessed".
Our excitement is often met with a sneer from our friend, but we don't give it much thought.
Owing to the fact that even if they're better at containing their excitement than we are, deep down everyone has an obsession of some sort.
Naturally, it's not particularly healthy to be "obsessed" with anything, as nothing should take up the majority of our time.
Even so, if one were to take a very close look at society as a whole, we might find that just about everyone has an unhealthy obsession they just can't break.
Redditor Zdvj was curious to hear which unhealthy obsessions were most common, leading them to ask:
"What's an unhealthy obsession people have?"
Schadenfreude Much?
"Love to hate."- Odd_Adhesiveness4804
Never Settle!

"Being in a relationship no matter the cost."- hibbletyjibblety
"Pointless relationships."
"Settling for less just because you think you can't be alone is not healthy."- shutyourmouf03
Aging Gracefully Always Pays Off
"People are obsessed with youth and some people will do anything to maintain its appearance."- Mad-farmer
There's So Much More Beyond Your TV Screen
"24 hour news cycles."- SuvenPan
Slow And Steady Wins The Race
"Having to be first."
"It's okay if you beat me to the pump, or if you beat me to the grocery checkout line."
"It's okay if you get to the freeway exit before me, or pull in front of me on the highway."
"I'm patient, and it's a virtue."
"Have to credit my father who taught me this."
"He was an airline captain for over 30 years who is a very patient man."
"Thanks Dad."- Look-At-The-Aliens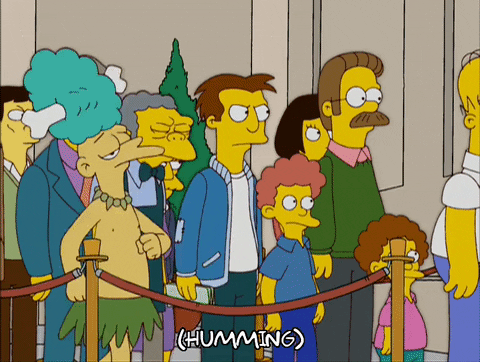 Humming Season 17 GIF by The Simpsons
Giphy
There Are So Many Better Ways To Be Social

"Obsession with their social media image."- knovit
Has No One Seen All About Eve?
"An obsession with everything celebrities are doing."- Streak_Free_Shine
There's A Reason Paid Vacation Days Exist!
"Work/productivity."
"Everybody needs a break, not just every once in a while, but often."- RoKe3028
To Each Their Own
"An obsession with each others lives."
"Seriously just let people live as long as they're not hurting anyone just leave people the f*ck alone."- MiseinToxicity
"Other people's sex lives."- huiscloslaqueue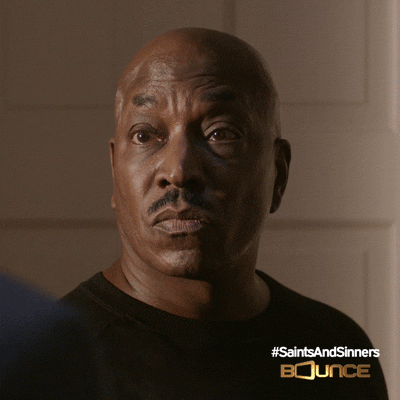 Worry About Yourself Saints And Sinners GIF by Bounce
Giphy
Ironically, Making Calls Is One The Last Things They're Used For Now...
"Their phones."
"It's one thing to keep yourself busy, it's another to never let yourself be bored."
"Being bored is important sometimes, it makes you think/helps clear your head.'
"Phones make it ridiculously easy to never let yourself get bored, to the point where it ain't healthy."- Crestego
"Being on their phone all the time, especially while driving."
"I see this literally every day, despite laws against it."
"I constantly have to honk at people sitting at green lights, because they can't possibly be inconvenienced with their own thoughts for 2 minutes sitting at a red light."- dallased25
Mistakes Are How People Learn...

"Being right all the time."- lee24k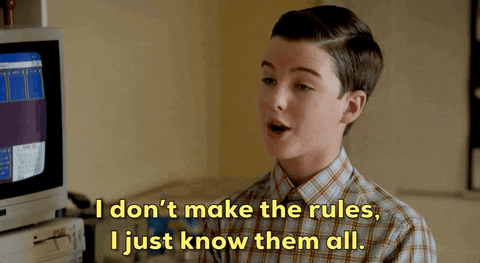 Sheldon Cooper Rules GIF by CBS
Giphy
It's very easy to scold or ridicule someone for being inordinately fond of someone or something.
However, before passing judgment, always a good idea to take a step back and examine our own behavior.
As we may be no different at all.