Streaming platforms like Netflix and Hulu have enough shows that we'll never have enough hours of our lives to watch all of them.

Nevertheless, we're thankful we'll never be in any shortage of entertainment without ever leaving the comfort of our home.
But even binging new shows can get exhausting because that means we have to search thousands of other titles to start the next binge once we're done with a previous fixation.
Sometimes, revisiting a show we've already watched many times before brings us comfort–even though we know the outcome of every episode every time we re-watch them.
It's not about that. It's more like hanging out with your buddies.

Curious to hear about viewers and their go-to programming, Redditor BaguetteOfDoom asked:

"What's your 'comfort series' that you watch over and over again?"
We can rely on these shows for a good laugh.
And who doesn't love to be in stitches these days?
Hanging With The Bluth Family
"Arrested Development, daily."
– Portland-to-Vt

The Misfits We Grew To Love
"Freaks and Geeks!"
– unurbane
A Look Into The Lives Of The Creatures Of The Night
"What we do in the shadows"
– lina9000
"Jackie Daytona is comedy gold. His human disguise absolutely kills me."
– fodgeparker
Not Your Average American Family
"Malcolm in the Middle"
– spaghettispaceship
"phenomenal from the first episode to the last."
– BlueChamp10

Medical, courtroom, procedurals, and sci-fi adventures are all reliable genres we can revisit at any point, without having to understand minor, continuous storylines.
Just What The Doctor Ordered
"When I was in grad school it was House, M.D. No matter where I was at - dorm room, library, memorial union - if I was writing I also had House up on Netflix. During my year and a half I bet I watched that series 5 or 6 times. Such a great show."
– ISUgrad1313
The Perfect Portal For Escapism
"Stargate SG-1"
– Banqouuu
"I have watched so much SG-1 I couldn't even begin to count how many times I've seen it all the way through. I'm with you on that one."
– libra00

Further Adventures In The Final Frontier
"Star Trek TNG"
– bananabananovic
"Came here to say this. Each episode is so self contained it makes it easy to pickup and watch."
– ProtocolPhilosopher

Now, That Settles It
"Leverage."
"Fun little show. Pretty formulaic. But the good guys always win, the bad guys always lose, there's action, and a healthy dose of humor in every episode."
"The cast meshes very well together, too."
– LoudPancreas

Some classics just warrant viewing on an endless loop.
Time To Share Cheesecake With Old Friends
"The Golden Girls."
– Smilingtribute
"I've watched a golden girls episode almost everyday for the past 20 years. The jingle that plays right after the theme song puts me in the best mood."
– W1ldy0uth

​A Personal Connection
"SpongeBob. When my dad passed the last gift I had from him was a huge SpongeBob plushie.. I religiously watched the series while trying to cope with my loss. And, as stupid as it sounds, SpongeBobs happiness and dorkiness often took me away from my dark times. He will always be my favorite."
"Edit: Thank you for all the rewards, I didn't expect it to take off like this. SPONGEBOB FOR THE WIN!"
"Always follow your heart, unless your heart is bad with directions." 💞
– lifesalotofsh*t

Aliens, The Supernatural, Government Conspiracies, Oh My!
"The X-Files"
– PatienceandFortitude
"Mine too! Going to rewatch Memento Mori and through Redux this week."
– stormbutton

My friends know this about me, but I'm a huge fan of the college drama, Felicity.
The show aired on the WB network in the late 90s-early 2000s and the showrunner was none other than J.J. Abrams.
The show is worth repeated viewing for me because the performances in that show were stellar.
I notice different subtle nuances that Keri Russell so brilliantly brought to the quirky character–who followed her high school obsession, Ben Covington, from Palo Alto, California to New York City–every time I re-watch my, yes, DVDs of the show.
Sadly, the controversial haircut is what has gone down in the annals of bad decisions on TV. But I assure you, the show is MUCH more than that.
But now that it's on Hulu, the sepia-toned, restrained, angsty drama still holds up and can be seen on Hulu. I strongly suggest you go watch it, and fall in love.

Keep reading...
Show less
With all the stress and anxiety in our world today, it's important to take a breath and appreciate there are still things in the world that can bring a smile to our faces.

Whether it's cuddling with a pet who adores you no matter what kind of day you're having, or sharing some cheesecake with old friends in the kitchen, we must not forget to revisit the things that bring us peace in a chaotic world.
Curious to hear what strangers online consider calming, Redditor subornion asked:

"What are some VERY comforting facts?"
In moments of reclusiveness, knowing we share the planet with other species can be a source of relief.
When Talking To Rabbits
"You can talk to your pet rabbit by quickly pushing your lips downwards and upwards as if you were trying to look up your nose in a mirror. Do it quickly and you're chatting. It mimics the nose movements they make and you can see them wiggle their noses faster out of interest. Copy their rhythm to and watch them talk back."
"Also, stomping your foot like they do as well as turning your back on them when annoyed is understood too. If they have chewed something they shouldn't have you can stomp one foot and turn around with your arms folded. Have a look over your shoulder to make sure they see you. They should come to check on you and if they don't stomp and make sure they see your back is turned. Eventually they get it and come over to make sure your ok. Then let the nose waggling commence."
"You can expect them to do the same to you as well, like when you clean their enclosure."
– B3ARDGOD

Wonders Of Evolution
"The North Pacific humpback whale population is estimated to be 15x greater then it was 60 years ago."
– horticultured-harlot
Hey, Lovebug
"I once found a ladybug in my room in the middle of winter. I tried to look up if I could feed it somehow, and found countless other people asking the same question."
"The world is full of people who have compassion enough to feed a lone bug in the winter."
– virora

Our Feathered Friends
"Crows will let other crows know if you're a good person. Feeding a crow in your backyard can quickly become many crows over time since the rumour spreads. And nearby crows in your area will know you as one they like. They can also be known to be protective of you and even bring you gifts. Sufficed to say, crows are one of the most intelligent creatures on the planet and they are truly underrated."
– BaldEagleNor

People share wisdom pertaining to your health, well-being and healing.
You Will Come Out Of It
"Nurse here."
"If you're having a general anaesthetic for a routine operation, and worried about dying while under, please be aware there are about 7 different 'levels' of stuff we can do to bring you back."
"So if the thing we normally do doesn't work, we've got plan B, then we've got plans C, D, E, F, G& H. ( and we rarely need to even go to Plan C, let alone the rest!)"
"It's ridiculously rare for you to never wake up from a routine op, of course it happens occasionally, but for every case you've heard about it happening, there's THOUSANDS of identical operations where it didn't. I've been qualified 15 years and it's literally never happened anywhere I've worked."
– Icy-Revolution1706
Wonders Of Medicine
"A middle or even low income people in developed countries are living a much more comfortable life than the richest people centuries or even millennia ago, in large part thanks to modern medicine making death from a mere infection no longer a near guaranteed death."
– Beat_Saber_Music

There's Still Time To Ditch Bad Habits
"If you quit smoking by age 40, your life expectancy is the same as a non-smoker."
"Also: it's never too late to quit."
– TheRuinedMap

A Good Investment
"Switzerland has implemented a scheme 'Time Bank'; which is an old-age assistance programme, under which, people can volunteer to look after the elderly who require assistance, and then, the number of hours they spend with or caring for seniors gets deposited in their individual social security account. Eventually, when the volunteer reaches that old age when he or she requires support, this 'Time Bank' can help them by providing time-based services which include consultations, babysitting, hairdressing, gardening, tutoring, or any other time-consuming job in addition to being looked after by a volunteer as well. About 34 countries are trying to apply this scheme."
"Very Wholesome and humane!"
– ek_su_as

It's the little things that can be uplifting when we're feeling low.

Best Neighbor Ever
"All of the cardigans Mister Rogers wore on camera were knit by his mother."
– vgvvhvhjvvb

Tough Allies
"There is a group of bikers called bikers against child abuse who support child abuse victims in court by looking tough and giving the kids confidence to testify against their abusers it's actually an international group."
– buffkirby

Intersteller Protector
"Jupiter has been protecting earth from almost every stray asteroid strike coming in from out of the solar system since the planets first formed."
– PirateKilt

On The Mend
"The ozone layer is slowly repairing itself."
– BetterthanMew

When I found out that pets will forgive you when you step on them, not only did that factoid bring much joy, it also made me wonder why people aren't as capable of letting minor grievances roll off their backs.
Animals are much more intellectual than we give them credit for. And knowing that my future Siberian Husky will always have my back no matter what makes me sleep at night.
'Til the day I become a Husky daddy, I'll be thinking of that to bring me a sense of calm in any kind of storm.

Keep reading...
Show less
In this day and age, with the state of the world what it is... it's a miracle people aren't sobbing at every gas pump, cash register and red light.
Tears are healthy.
Unless they're being used for manipulation or a tantrum.
We release emotion with our tears.
And one of the most emotional places to be is at work.
That can be a sobfest.
So what is the best way to help in that situation?
Let's compare notes and tissue brands.
Redditor tiredofland wanted to hear about the times they had to deal with emotions at work.
They asked:
"How do you handle people crying at work?"
I have cried many a time over the years. Especially when waiting tables. A hug always helped.
Condolences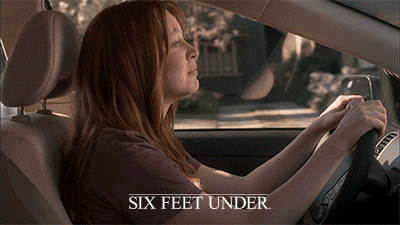 six feet under GIF by HBO
Giphy
"As a funeral director, I tend to just touch them on their arm and hand them tissues. And stay quiet."
Oct92018
Cry on Me
"I usually provide a tissue. I often get hugged. My last job, we had a meeting and one of the people in the meeting, well, she seemed off. Everyone filed out and I kind of lingered, asked, 'Hey, is there something wrong you want to talk about?' Boom, waterworks, she had to put her cat down this morning, etc. I am the guy in the office people cry on, I guess."
Nadaesque
to a science...
"I'm a teacher, so it's a near daily occurrence for me. I have a jar full of candy - usually chocolate- on my desk (the kids call it sad candy), a chair, and a big round plush bird toy just the right size for hugging. His name is Sherbert, cause he's colored like rainbow sherbet. They can talk it out with me or just cry in silence if they'd rather, but I just sit with them until they're ready to re-join the world. It's sad, but I have this crap down to a science."
ThePhiff
The Stress of It All
"I work for a 911 center, you better believe there is crying. Especially when an employee is new and they give CPR to an infant and its not a positive turnout, someone kills themself while you are talking to them on the phone. Pretty soon your heart and soul die and you can deal with it, but something especially awful happens and it hits you. I have been doing it for 28 years and have seen plenty people come and go, who couldn't handle the stress?"
One-Butterscotch-786
Fur Babies
"In the veterinary industry, unfortunately, if you notice a co-worker is or has been crying, usually you pretend not to have noticed, maybe ask them nonchalantly if they can do something for you that isn't client-facing for a while like fill prescriptions, and don't bring it up later unless you're friends outside of work."
"Everybody cries at work at some point, and it's not even usually about a sick/dying animal. If a client is crying though, you have to be sensitive, empathetic, comforting, gentle, offer them privacy and condolences without smothering them."
"Clients cry for the reasons you expect, and of course it's hard to see them through it, because dealing with a sick or dying pet is hard. Staff will often shed a tear in these appointments too, but most often when a co-worker is crying it's because another person went out of their way to hurt them. Be kind to your veterinary staff folks, we feel pain too."
sainttawny
People do seem to cry a lot. Makes sense, I do.
I'm Here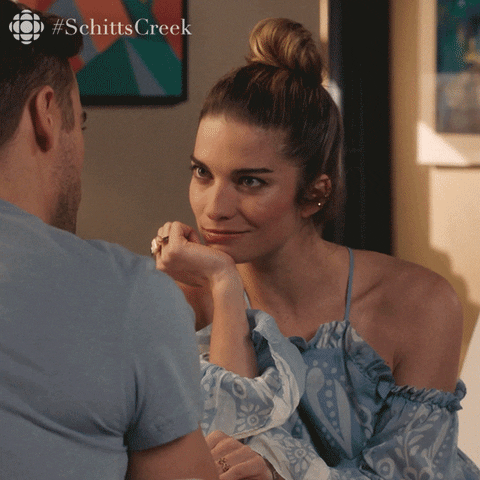 Tell Schitts Creek GIF by CBC
Giphy
"'Is there anything I can do?' Then just listen. Often the listening is enough."
Pavlock
Kindness
"I work in healthcare, so this happens quite frequently. Usually it's patients. Most often, people just want their feelings validated and that someone understands them. That's all. Being empathetic goes a long way."
moscowmulesplz
"Yes! Empathy truly goes a long way!"
ElBarbon026
Alone
"Saw a chick crying at work, sitting outside. Half wanted to ask her if she was ok but when someone is crying hard sometimes they just want to be left alone in their feelings and it must be embarrassing enough to cry at work, so I left her alone and kept walking."
KiwiCatPNW
He is Awful
"Many years ago I (male) was having an extended discussion with a female coworker about something technical and I noticed that she would periodically start crying during our talk. I was so dense that I thought (perhaps out of intended politeness) that I should just ignore this and go on."
"For some reason I have often thought about this and reflected on the fact that it would have been much more humane to at least ask her if she was OK, if she would prefer to talk later, if she would like to talk instead about what was upsetting."
"Later I heard from someone else that she had travelled to the area from another state with her boyfriend. He had a job at another company nearby that was expanding rapidly and she had received the news that he was already cheating on her with multiple coworkers."
fund0us
I'm Blind
"I follow the golden rule so I ignore them, pretend not to see them, and later talk to them normally like nothing happened, because that is what I want in their position."
xyanon36
"Same! I tend to get more upset if someone checks on me, because now I'm embarrassed and feel exposed on top of what's causing me to cry in the first place. Since I never want to be the cause of that, I won't ever approach someone in that state."
Annonymous_97
There is no perfect way to comfort somebody. You just do it. Or apparently... look away.
Want to "know" more?
Sign up for the Knowable newsletter here.
Never miss another big, odd, funny or heartbreaking moment again.
Keep reading...
Show less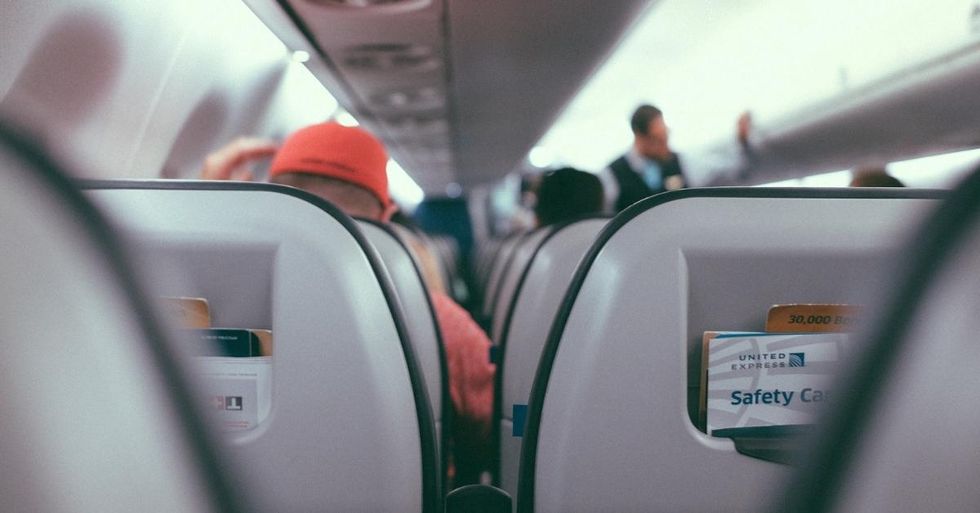 Flying can feel like a nightmare. Between confusing gates, security checkpoints, and checked bag limits, is there anything that goes right? On top of that, once you're on the plane itself, it can be difficult to get comfortable. Redditor Sazcrack thought of that and decided to plan ahead and get a seat with a little […]
More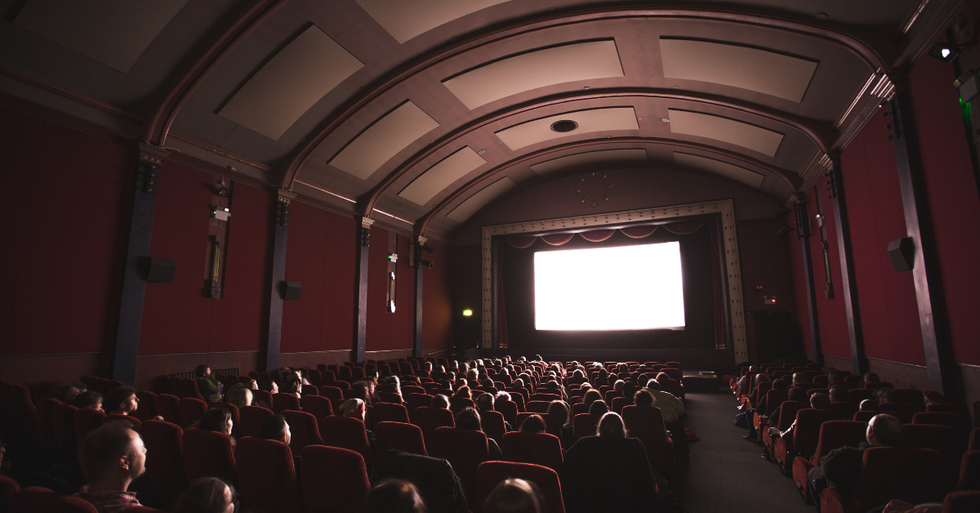 As a result of the pandemic, favorite activities are no longer the care-free pleasures they used to be for many people. Many still feel a bit uneasy about going to restaurants and bars or movies and theatre. As a result, many people tend to make certain adjustments to ease their way back into having fun […]
More