Whether the person delivering the remark is joking or dead serious and miserable, chances are that we'll be insulted plenty of times in our lives.
And the worst thing that can happen is to freeze.
Nobody wants to be a dear in the headlights when someone decided to bully them. Instead, it's best to be prepared.
A recent Reddit thread asked people to pool their best comebacks to insults they could come up with. Thanks to them, we can walk around stocked with some return fire on the occasion we do fall prey to a person's put downs.
Redditor Concert-Extra asked:
"What is your go-to comeback when insulted?"
Of course, there were plenty of witty one-liners proposed. The hope here is that wittiness of the comeback trumps the intelligence level of the insult that provoked it.
It's all math.
Firmly Mediocre
" 'I've been called worse by better men' " -- Atbunyar
"Stealing that, thanks" -- GSavvage
Saying It Without Saying It
"Let's play horse: I'll be the head and you be yourself."
-- Back2Bach
Getting Literal
"If they say 'fu** you.' I say 'not even if you paid me.' "
"I say, 'I'm not that desperate, and you're not that lucky...' " -- webjocky
Free Reign
"If the insult is funny / good, laugh with them. If it's bad, laugh at them, and just go 'you know what buddy, we'll give you another crack at that one if you'd like.' "
Others advocated against getting into the weeds with a counter-insult. Instead, they advised a response that, above all, thrived on its absurdity to leave the insulter as puzzled as possible.
Just Nothing
"Complete silence… let the uncomfortable sizzle and sink in. It's debilitating to the ego." -- LivingBeneficial3814
"That's what I do. Insults only have validity if the issuer thinks it worked." -- trenchfootflyfisher
Annoy, Annoy, Annoy
"Ask them to repeat themselves. Then do it again." -- Global-Ad404
"This is the best one because a good insult relies on timing. Having them repeat it makes it sound dumb and mean." -- Elephinker
Keep Pushing
"i just say 'and then?' and i keep saying it after every insult until they run out of insults." -- snodnif
"and theeeeeeeeeeeeeen?" -- Ninkaso
Finally, some advocated the "kill them with kindness" approach.
Opening Things Up
"When somebody is insulting me without any purpose, I just tell them 'bad day, huh?' "
"I swear, 90% of the people almost immediately calm down and even apologise to me, beacuse they seriously had a bad day and they just had too much bad energy without a way to let it go."
"There's no need to fight back, sometimes we need a good approach to end the argument and calm down the attacker."
-- W4rr3n00
BUD
"You doing alright, bud?" -- 7788445511220011
"Oooo the condescending use of 'bud.' Nice touch." -- Kuli24
"noooooooo not the BUD!!!! he's to evil to be left alive" -- Kbirt24
Wind Out of the Sails
"I don't get insulted often but the odd chance when it happens I say 'God Bless You' It either enrages them or they look confused for some reason."
-- Hopenomo
Here's to you leaving here with 10 comebacks in your back pocket.
Want to "know" more? Never miss another big, odd, funny, or heartbreaking moment again. Sign up for the Knowable newsletter here.
Keep reading...
Show less
Food is an essential part of life. We're supposed to use it for survival but let's be serious, so many of us just use it for love.
And there are so many meals and certain products that have brought us comfort and joy over time that get snatched away.
Going shopping or just popping into a local store with high hopes, while salivating at the mouth about that one thing that will satiate a craving, is a beautiful thing.
That's why it can be soul-crushing to discover that your favorite food or food product has been discontinued. Say what?!
Redditor u/PixelPervert wanted to discuss our favorite shopping lists by asking:
What discontinued food do you wish was brought back?
Want to "know" more? Never miss another big, odd, funny, or heartbreaking moment again. Sign up for the Knowable newsletter here.

Keep reading...
Show less
It's incredible how much changes over time. For those of us who grew up in the nineties and early 2000s, it's common for us to get nostalgic for what seemed to be a simpler time back then. But there is always hope that our favorite things will make a comeback.
Here's a list of what really needs to make a comeback. A lot has changed in the past decade or so, and it's time that we bring back a few older values.
U/FlintTheDad asked:
What needs to make a comeback?

One of the biggest things that has changed over the past decade or so has been entertainment, and how we consume it.​
​Video games have changed so much.
"Making a single purchase and getting all of a game's content."
"Similarly, develop your next game instead of continually porting your game to yet another next gen console."
​These were the BEST.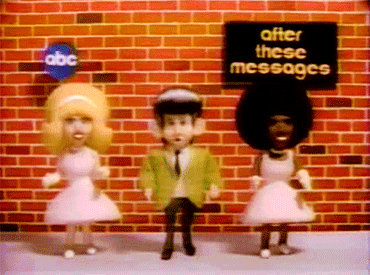 well be right back saturday morning cartoons GIF
Giphy
"Saturday Morning Cartoons"
"Just plop on my couch, have some Cap'n Crunch and watch cartoons all morning."
"Nickelodeon and Cartoon Network still have good cartoons to watch."

"They may not be Saturday morning but they're certainly all day."
Now we have twelve different series of 90 Day Fiancé.
"Good programming on The History Channel, TLC, Discovery, MTV, etc."
"Those channels used to be so good but they're full of bad reality TV shows now."
Classic Disney is the best Disney.
"Classic 2D Disney films. No not CGI films meant to look 2D, actual hand drawn 2D films."
"Sleeping Beauty took six years and six million dollars to make, that entire film is one beautiful painting."
​Societal norms have certainly changed a ton in the past twenty years or so.
We all need more of this.​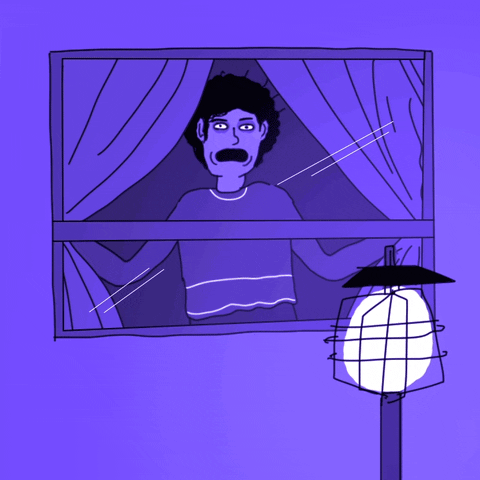 Do Not Disturb Privacy GIF by Juan Billy
Giphy
"Privacy."
"I hate that the majority of people went from somewhat private lives, to giving it all up via social media in seemingly 5 years. As with most things, it wasn't a well known concern until it was already a huge problem."
​They wait that long?!
"This might sounds weird but as someone working in childcare. Early potty training."
"The amount of parents who are waiting until their child is 3-4 to potty train is huge now. When I worked in daycare we were lucky if a child was 3+ and in pull ups."
"When I talk to other daycare workers and nannies they always say the age used to be around 2. Now it seems like everyone is 'waiting until they're ready' then panicking when that moment never comes."
​College is way too expensive now.
"An affordable college and graduate school education. I.e Medical school tuition used to be $3000 a year in the 1960s according to some of the older docs. Now it's $72,000 a year at some schools. Even with inflation in mind, $3000 in the 60s is about $25,000 a year in 2021."
"This is one of those things where America looks insane. In the UK, the maximum any university can charge is about £9000 a year, and many charge much less."

Honestly, if people started bringing back the things they were nostalgic for, the world would be a much better place.
Gen Z is bringing back so much.​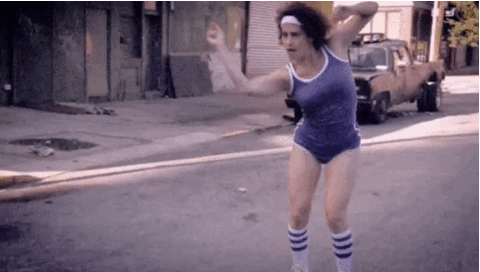 Broad City Reaction GIF
Giphy
"Roller skating at skating rinks."
"And perms. Low key 80s kid here lol."
"Perms are back. See all those Gen Z dudes with the curly-on-top and buzzed on the sides haircut, aka the broccoli haircut. You might reconsider your position on that issue after looking though."
​Movies used to be so good.
"Making movies/shows/anything like that because they'd be good stories more than just moneymakers."
"On that topic, milking seasons out of a popular series long after it should have been over is just...disappointing."

"Last season of Scrubs, I am looking at you."
​Nothing like a good handwritten letter.
"Handwritten letters."
"People at my work have seen my cursive and expressed a desire to possess a handwritten letter from me. My handwriting is a mess when I'm just jotting something down, but if they want letters, I'll go get my sealing wax and a card out of my box for that extra fancy feeling."

"And then the card will just read 'Butts.'"
I'm about to show how much of a nerd I am, but you know what really needs to make a comeback? Good musical theatre that's not based on movies. Just like movies and TV shows, I'm craving some good ol' fashioned original content. Maybe I'm just nostalgic for older theatre, but dang, I miss it.
Luckily, older trends almost always circle back around at some point. There's always hope for things to get better, and bring us back to simpler times
Keep reading...
Show less
Oh the Brits, they are a saucy and sassy bunch aren't they? They are far more free wheeling and fun with everyday language and conversation. Everyone else is so uptight and proper all of the time. Let's be more British. Of course then we'd never know if we were being insulted or congratulated; but that is half of the fun. Listening to the British people hurl insults is like a masterclass in subtle reading and rage combined. I've never been so insulted and simultaneously entertained.
Redditor
u/Redditfrie
wanted to discuss all those beautiful British slangs we love to bandy about by asking.....
British people of reddit, what is the most british insult you can think of?
BEWARE>>>>> Much of the content below isn't for the kiddies.
Want to "know" more? Never miss another big, odd, funny, or heartbreaking moment again. Sign up for the Knowable newsletter here.
Keep reading...
Show less
The only thing better than a REALLY good insult is an equally as good or better comeback.
That kind that gets the entire room involved, where people applaud, or someone goes "Ohhhhhh!" and the fun and energy of the comeback just really gets you jazzed.
Maybe that's just our inflated view from the metric tons of 80s movies we've been watching in lockdown, but, that's the idea.
Keep reading...
Show less