Rip Van Winkle must have had quite a trip when he came out of his prolonged slumber and awakened 20-years-later to a completely different world.
Similar to the fictional literary character, one could imagine how jarring it must be for patients coming out of a coma.
Wondering what it must feel like to witness the proverbial light at the end of the tunnel only to be pulled back into consciousness, Redditor RealLifeTaco asked:
"Redditors who have been in coma and came back, what is the experience like?"

The responses ranged from those who woke up with amnesia to those who lost certain abilities like reading.
Many of the comments focused on people having wild hallucinations and being unable to distinguish between what is real or imagined.
There was one commonality on which everyone could agree on: that they wished never to experience being in a coma ever again.
That and the fact that ice chips are awesome.

No Recollection
"I was in a coma for 2 days. I remember nothing. It took about two weeks for me to recognize my surroundings and start talking again, months and months for my memory and communication to come back to a level inferior to before. I lost huge amounts of memory from the years before the coma. The older my memories the less affected they were. My memory is still kinda shot 5 years later."
"Really sh**ty experience especially for my family."
Turning To Audiobooks
"I was in a coma for 4 days and then a medically induced coma for 10 or 11 days afterwords. Semi truck accident."
"I was a book reader before my coma. Afterwords, reading was a chore because I could no longer focus on words and comprehend the story. I'm ok in small bursts. I can do a chapter or two. But I still prefer audiobooks now over actual books."
"It has significantly improved my memory. Likewise, listening to books I know that I've read before but don't recall would usually bring back a flood of memories that the coma locked away somewhere. Half of the books I've listened to have been like opening a safe full of memories. Some good, some not, and not all real."
– dudemo

Three Comas In One Lifetime
"I was in a coma three times over a period of five months: for about three weeks the first time, a week the second and five days the third time, all due to hepatic encephalitis (brain swelling caused by liver failure). When I was actually out cold (most of the time), I remember nothing."
"I had horrific hallucinations - probably during brief periods when the doctors dialled back my sedation to see how I was doing or as I was emerging from unconsciousness as I improved."
"I was in hospitals in New England every time. But the first time, I believed I was being kept alive in a nursing home in Korea while my organs were being harvested. Apparently, I removed the breathing tube in my first attempt to flee. The next time I remember anything, I had on mittens that were like white oven mitts that I couldn't get off. I somehow managed to throw myself over the bed's guardrails. When I landed on the floor I realized that I there were catheters all over the place that made getting away hard. Also, people came running."
"The second time, I believed that I was stuck in a kind of purgatory where a bunch of people would come to my bed, torture me, laugh and leave. The weirdest part was, it was like watching a movie. Sometimes it played really slowly and sometimes really fast. But it was always exactly the same. It always started with a beeping sound that I came to dread. (In the cold light of day, a shrink came up with the idea that my mind formed a memory of a single instance of nurses repositioning me in the bed and suctioning my breathing tube, which made me gag. The beep was probably a blood pressure cuff. I believe that is correct.)"
"The third time, I believed that a semi-pro hockey team was trying to find me and kill me because I knew that my great-grandmother and the great-grandmother of the team's captain had been lesbian lovers and the team wanted to avoid scandal. I absolutely thought that I was being moved around the hospital and hidden. (The only time I left the ICU was for a CAT scan.) I have no reason to believe that my great grandmother was a lesbian."
"I also believed that I had decided to buy all of the nurses blueberry milkshakes, but that one nurse had stolen the money I gave her to pay for them. Apparently, after I was awake, I ranted about that for days!"
Between What Is Imagined Or Real
"Kinda weird. My coma was a few days but I woke up with memories of the past week really jumbled and to this day I cant tell what was real and what I imagined from people telling me."
"Plus I woke up on a breathing tube and that was the day I learnt what it felt like to deep throat someone."
"edit: I woke up from the coma but was still on anesthesia for a while so the moment I woke up I saw my entire family around me in tears and me being unaware I was in a hospital assumed I was still watching TV with my mom and, trying to be funny, my first words to her were 'Who died?'"
Memory Loss
"It was weird I guess is the best way to describe it, I woke up with retrograde amnesia so I didn't remember anything from before. I remember waking up quite clearly though, especially when my family came in to see me. They all rushed in, tears streaming down their faces, hugging me. All I could think was 'Who the f'k are these people.' I had a massive panic moment when I realized I didn't know who I was. 0/10 would not do again."
Crazy Dreams
"I was in a coma about 8 yrs ago it lasted 5 weeks. All I remember was having really crazy but very real dreams. One I remember was having a bees nest in my chest and doctors trying to coax them out with honey. As I said it was crazy but It was so real. Also I had dreams that mixed with things what were going on in real life. For example my dad would come in everyday and read his newspaper to me. I must have been taking it in as I would dream about some of the events as I was there."
Coping With Pain And Loss
"Was in a coma for a little over a day. Don't remember 10 days in all. It was like a blink, 30 seconds before the wreck then this guy was in a wheel chair talking to me about something. The only things I knew for sure was that I was married, I was in the Air Force, and I hurt all over."
"I guess I looked confused because the guy stopped and changed his tone. He suddenly sounded like he was bored answering questions he had already been over a dozen times. Then news was bad."
"'You're in Elmendorf AFB hospital, your wife is downstairs. You were in a wreck and your daughter was killed.'"
"I don't speak much of our daughter. It hurts too much, It is a wound I cannot seem to heal."
"My recovery has taken years. I lost a portion of my left frontal and temporal lobes. I had mood control and anger issues. I also have a speech problem remembering nouns. I switch names of things being discussed without realizing it, or I forget the name of somebody something entirely."
"I don't introduce my wife to people because it is very embarrassing to forget the name of the woman you love, heart and soul."
"I have a form of epilepsy that manifest as pain. Along with some very strange sensations."
"But I have a loving wife, have raised two children, and had a satisfying career. But I still deal with the disability everyday."
Ice Chips Are The Best
"This is my experience with being in a coma, that being I was in a medically induced coma. Not sure if they are different or not. I had a very bad car accident & almost didn't make it, I remember the same thing ambulance ride got to the surgery table/room bright lights people talking and moving extremely fast almost panicked type movements from everyone."
"Then I'm in icu, now I wasn't always awake but I remember things when I was in the coma which to me freaks me out. I remember my mother talking to me I remember my family visiting me while I was still in the coma, where they were standing helI I even remember the ones that cried their eyes out. It's weird because as you described I couldn't move or tell them I was ok, it was frustrating to say the least. I was restrained as well because I tried pulling out my ventilator tube which I do remember also. And F'KING YES I was parched. The ice does wonders I had the worst case of cotton mouth when I woke up."
– jm787305

Keep reading...
Show less
When we see comas represented in TV and movies, it's almost always pretty identical to sleeping, and a person just wakes up one day. In reality, though, a coma can consist of floating around through various levels of consciousness.
Okay, those are all great words, but functionally what does that even mean? What is it like to exist that way? For that, we turn to Reddit.
Those who have been in a coma, what was it like?
Want to "know" more? Never miss another big, odd, funny, or heartbreaking moment again. Sign up for the Knowable newsletter here.
Keep reading...
Show less
Comas are one of those unique experiences many people will neither see nor live through. It's the living through part we're focusing on today, as people put into comas, either through accident or medically induced, opened up about what it was like in the deep sleep.

Keep reading...
Show less
Eating or drinking a pre-workout product probably seems like a healthy option to most people, but Daphne Buxman-Carley of Greenville, Wisconsin wants to spread the word that ingesting pre-workout food or drinks can, in some cases, have fatal effects on the heart.
According to Inside Edition, pre-workout drinks had become a ubiquitous presence in Buxman's life last March, when her husband suffered a terrifying incident:
"These have become such a big deal within the past couple of years – they're all over the place now. Whether it's a trend or whether it sticks, I don't know, but more and more people have been having heart problems because of it."
On that fateful March morning, Daphne's husband, 42-year-old Kevin Carley, drank a pre-workout product before heading to the YMCA, as he almost always did. All was well through a warmup and, with nothing to fear, Carley then got on the treadmill.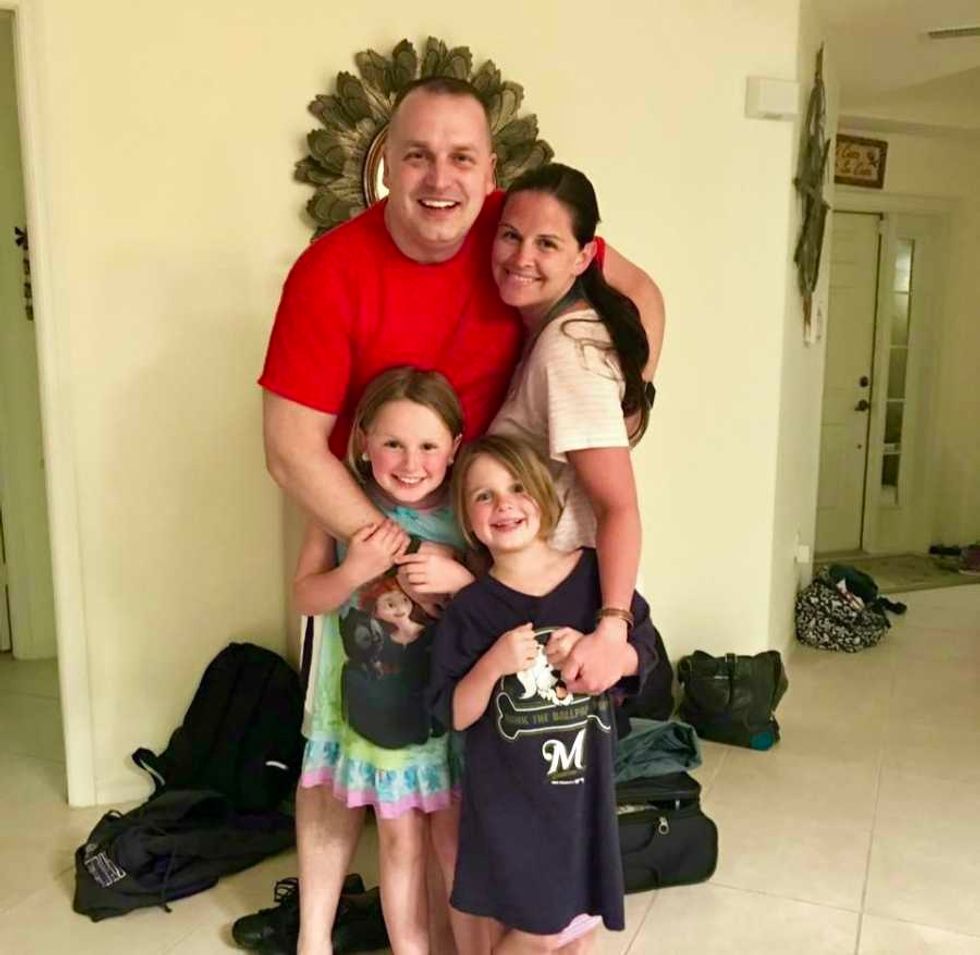 Courtesy of Kevin Carley
For those who are addicted to pre-workout or artificial forms of dieting.. https://t.co/HuEF7NFLQv

— eva marie poon (@eva marie poon)1546881931.0
Kevin told Inside Edition the story of how, moments later, he went into cardiac arrest, resulting in a coma:
"I got 15 minutes into my run and that's when all of a sudden, just instantly, I couldn't breathe. I broke out in this cold sweat. That's all I remember. The next thing I knew, it was Monday."
Daphne found out about the incident as paramedics were giving her husband CPR:
"He was very combative, they couldn't keep an oxygen mask on him. He was ripping it off, constantly flailing around. The first responder, he asked me, 'Does he have seizures or any sort of medical issues?' At this point, we were the healthiest we've ever been."
I don't use these, but someone here might, and find this a useful warning ⚠️ Wisconsin Woman Warns of Pre-Workout D… https://t.co/sAEicxT7ah

— melinda (@melinda)1546878806.0
She was being truthful about their health: Buxman even taught a high-intensity interval training class at the YMCA. Kevin would sometimes attend these classes.
Altogether, the couple would go to the gym roughly 5-6 times a week, which made it even more surprising that Carley would experience a cardiac arrest.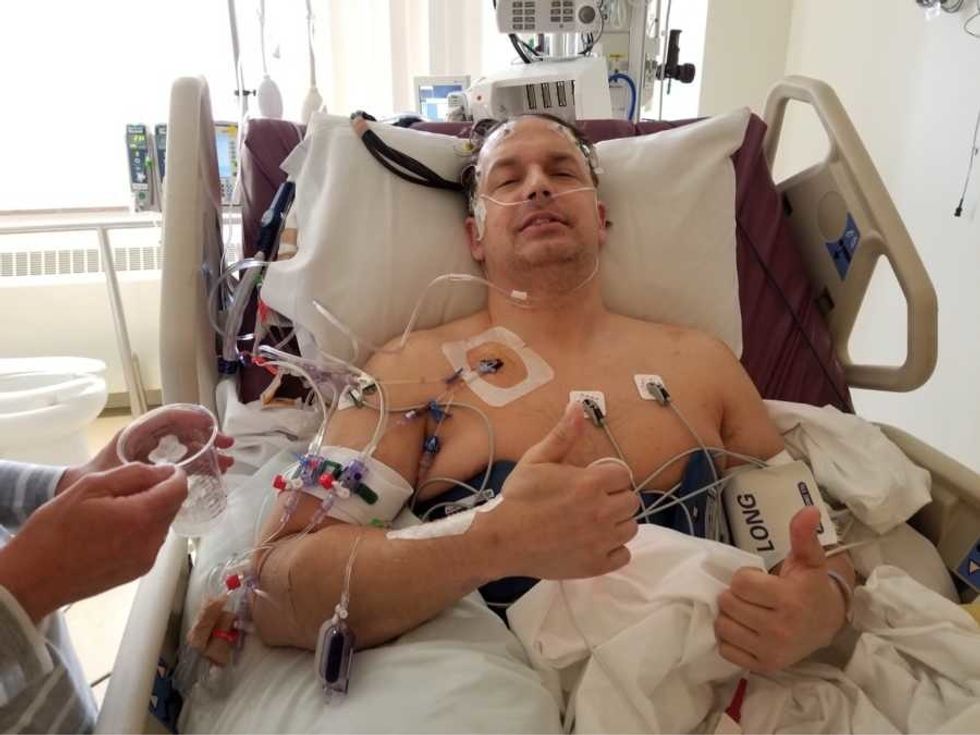 Inside Edition
Doctors, stumped as to the cause of his condition, put Kevin in a medically induced coma to save his life. They got their first clue as to his ailment when they pumped his stomach.
"When we intubated him, there was like green liquid, like slime, that shot out of his mouth. Even when he was still in a coma, there was something sucking out the green slime hours later. You would see it behind him, the green slime in a little container."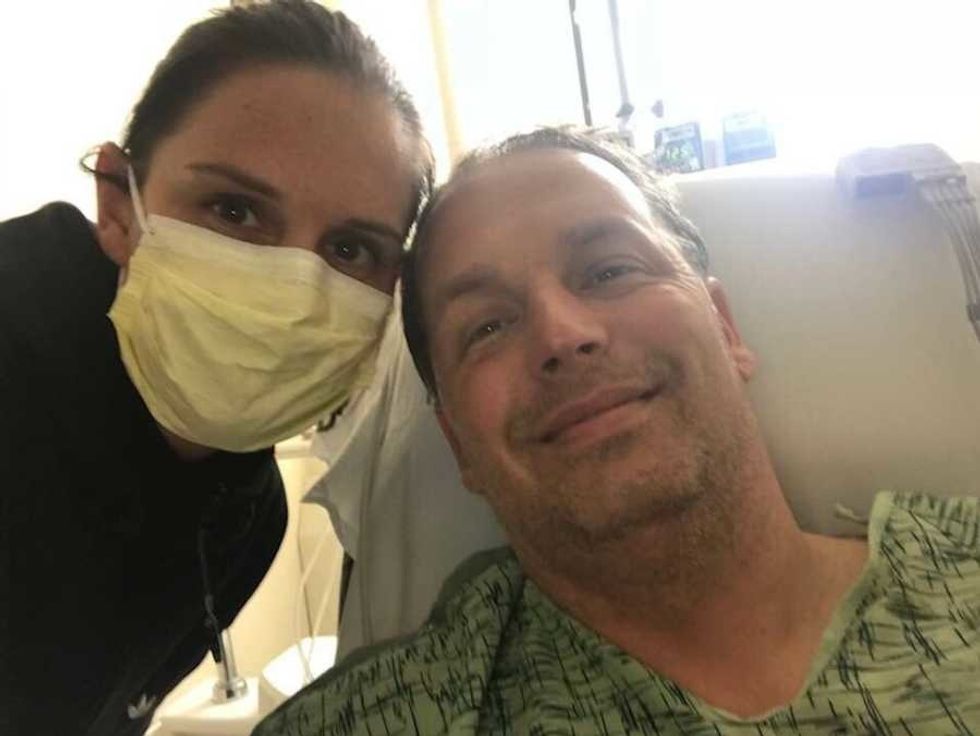 Inside Edition
It was then that she remembered the small bag of pre-workout powder in his gym locker. A couple days later, after Kevin regained consciousness, doctors ran many tests to confirm their suspicion: the drink nearly cost him his life.
Thank God Jake Whisler and Betsy Janda Whisler. So scary. https://t.co/4IU8c3kAZp

— Anthony R. Arrington (@Anthony R. Arrington)1546721352.0
Dr. Peter Weiss, interventional cardiologist at the Intermountain Medical Center Heart Institute in Salt Lake City, Utah, explains what may have made the pre-workout drink so dangerous in Carley's case:
"We know the body has a 24-hour cycle, so we have increased natural levels of things like cortisol, steroids and adrenaline and that sort of thing in our body early in the morning anyway. Then if you pile on a bunch of this artificial stimulant of unclear dose and push yourself athletically, you could potentially have increased risk of this sort of event occurring."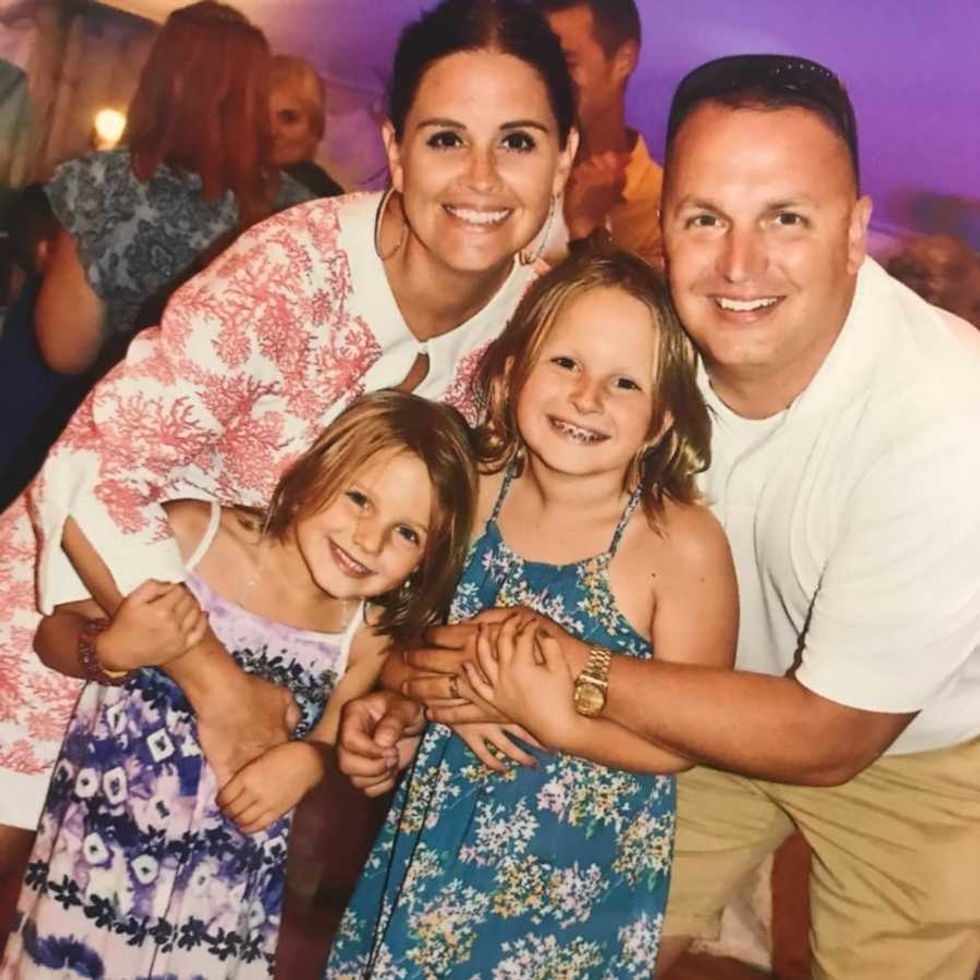 Courtesy of Kevin Carley
While such products do have their benefits, the doctor suggested eating or drinking other, less synthesized products before hitting the gym. Though it seems less healthy, he suggests a "cup of coffee:"
"When somebody ingests stimulants, whether it's caffeine or any others, it basically mimics the effects of adrenaline in the body. Unfortunately, these things are really not regulated. So we don't know much about the quality of the ingredients or the dosing other than what is being claimed on the package."
Favorite pre-workout drink: coffee Favorite post-workout drink: also coffee. #fitness ?

— Mike Danto (@Mike Danto)1546605269.0
One of our new year's articles just warned about this problem- know what you are ingesting, every ingredient, or do… https://t.co/0uhrvVanyy

— Jill Murphy (@Jill Murphy)1546736892.0
Doctors warned Carley to stay away from pre-workout drinks in the future. They were very close to costing him his life, as they did for John Reynolds of Rancho Santa Margarita, California, who died in 2011 after going into cardiac arrest caused by an energy drink.
Cassondra Reynolds, the deceased's wife, commented to Inside Edition:
"I want people to know it really only takes one drink. I just don't want anyone else to go through what my sons and I go through. I don't want another family to be harmed by any of this. I just want people to understand that it can very very easily happen to them."
With Americans everywhere making resolutions to get in shape during 2019, Weiss wants to make sure everyone stays within the borders of what is healthy:
"If people really want to work out, say, 'Hey it's New Year's, I'm going to get healthy,' that's amazing. Just stay away from any sort of energy drinks and supplements. You don't need that to go work out."
Keep reading...
Show less
Former Coma Patients Describe What It Was Like Being Trapped In Their Own Bodies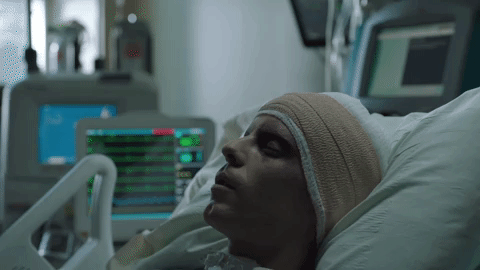 It's so hard to imagine what it would be like to be in a coma, if you've never been in one. Is it like sleep? Do you maintain some level of consciousness? What exactly does it mean to be in a coma? What's so scary is scientists have almost no answers for us. It's impossible to replicate the level of consciousness from inside of a coma. Luckily, there are some surviving coma victims who can share with us.
Redditor lauren__95 asked the internet:
People who have been in a coma, what was it like? Did you dream, hear things in real life, or feel like you were trapped inside a sleeping body?
Here were some of the harrowing recounts.
Tears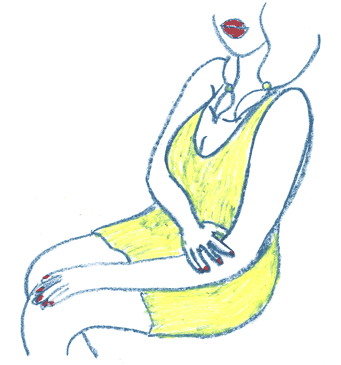 My husband was put into a medically induced coma when he was 4 years old for 6 weeks, after a near death experience post-tonsillectomy (that's a whole other story - lead to the discovery of a very rare bleeding disorder.)
During the coma he could hear everything and he could feel. His family would notice tears, he was crying while comatose, and no one could figure it out, not even the doctors. Then one day his grandma got this idea that if he could cry, maybe he could feel, and if he could feel, maybe he's itchy. She scratched his whole body for him. The crying stopped. She did it every day till he woke up. He remembers feeling itchy and not being able to scratch. He also remembers the relief when his grandma started doing it for him.
Secondhand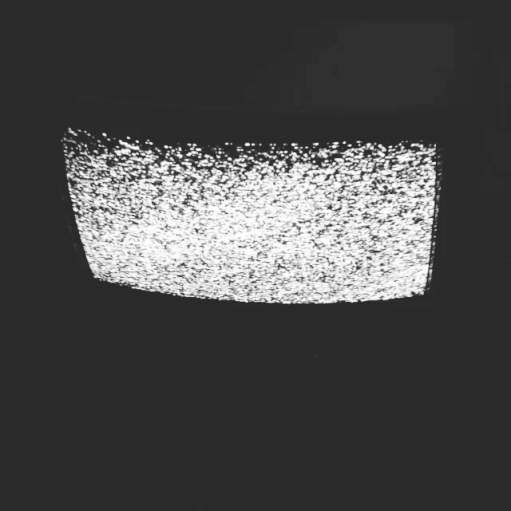 I went into a coma, after spending 2 & 1/2 months semi-comatose. I may as well have been in a coma the entire time, since I have very little memory of what occurred that entire time, but then again, my memory sucks as a whole, thanks to this entire event. My seizure meds were no longer flushing through my system, and my body just started shutting down, til I ended up fully comatose. Apparently I was having what my sister called a never-ending seizure while in the coma, which led to my being tied to the bed. At one point, I felt my step-mother rubbing on my arm, while her and my sister told me to settle down. Shortly after, the dr told them to go ahead and begin funeral plans, but thankfully, not in my presence. However, the following afternoon, I began the slow process of waking up, pissed off because something was making a god awful noise and I couldn't open my eyes to figure out what it was. Come to find out, it was me, by swallowing against the tube in my throat. Terrifying experience overall, even if most of it has been relayed to me secondhand.
Family Respect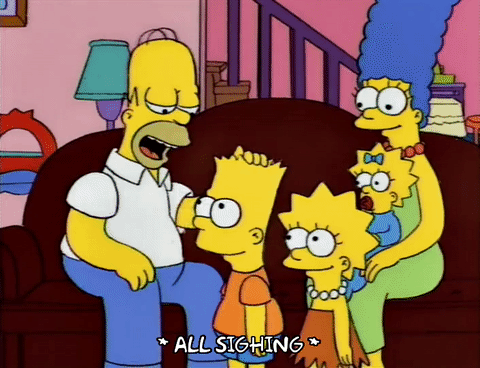 I don't remember anything from those 6 weeks; but I woke up angry with a family member who rarely visited and did/said dumb stuff around my comatose self. Apparently, when the doctors said I could hear, they weren't wrong. Was angry for quite a while.
Awake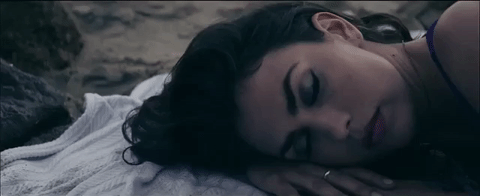 In my case I was perfectly aware of everything going around me but trapped in a sleeping body. Couldn't move a single part of my body for myself but was able to hear, feel and even focus and see when the dr lift my eyelid. Very frightening. Luckily it only lasted a couple/three hours tops (it was caused by an unknown extreme allergy to opioids).
Opposite Effects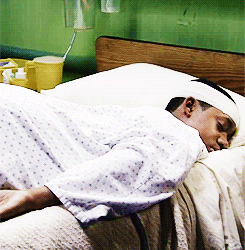 Short backstory, anesthetics don't work on me. I lose control of my body, but I can hear and feel everything. And I mean everything. My appendix burst a few years ago, I had surgery and I was comatose for 3 days because of the anesthesia. I felt every cut and every stitch, I heard the surgeon talking about his daughter's school play, I felt dad hugging me and crying after the surgery, but I couldn't react. I heard my brother yelling at the doctors why I wasn't awake yet, and my highschool friend talking to me.
This is why I'm scared to get that f-cker of a wisdom tooth removed. What if it happens again?
Probed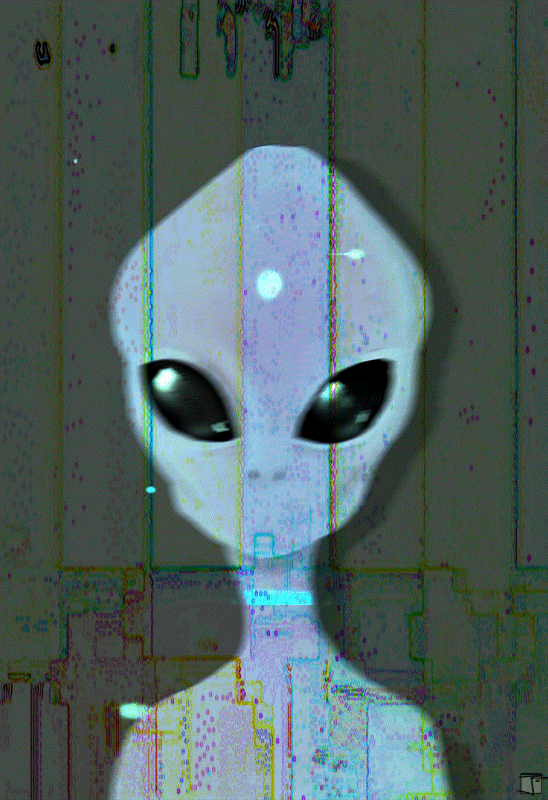 I was put into an induced coma for about 6 days after being struck by a taxi while crossing a road. I was blackout drunk when it happened so for the most part I don't remember anything from about the time I went out for the night to when I was properly woken up after my first surgery (facial reconstruction for my broken frontal bone). However, I was woken up periodically to check how responsive I was. The memories for this stretch of time were pretty hazy. The first thing I remember was waking up and freaking out about having a breathing tube down my throat. This was around the 5th day. Seriously freaked me the f-ck out tbh, it felt like I was being abducted by aliens.
To The Stars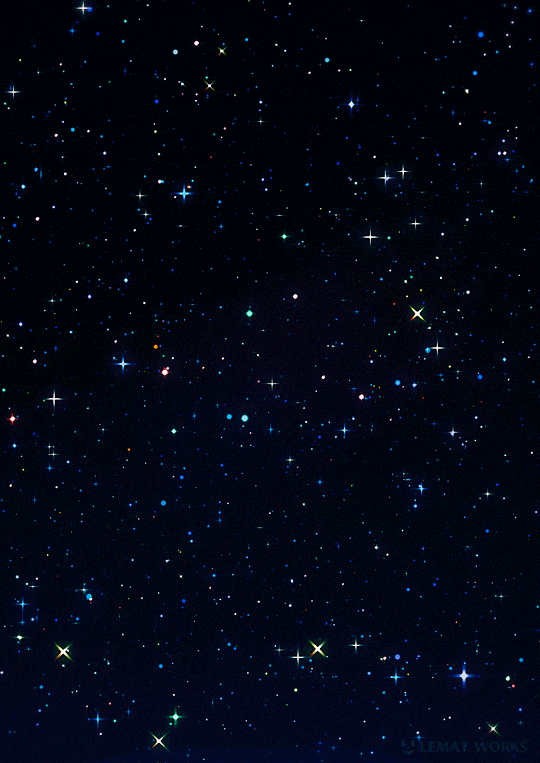 I was once in a coma for 72 hours.
I remember seeing stars, and a voice telling me to count all the stars if I want to go back, I remember looking 'up' at them and telling the voice it's impossible, there are too many, then I started counting them...
Besides that, I just remember waking up and feeling groggy.
Strange but true.
1st time I've ever told that story.
Another World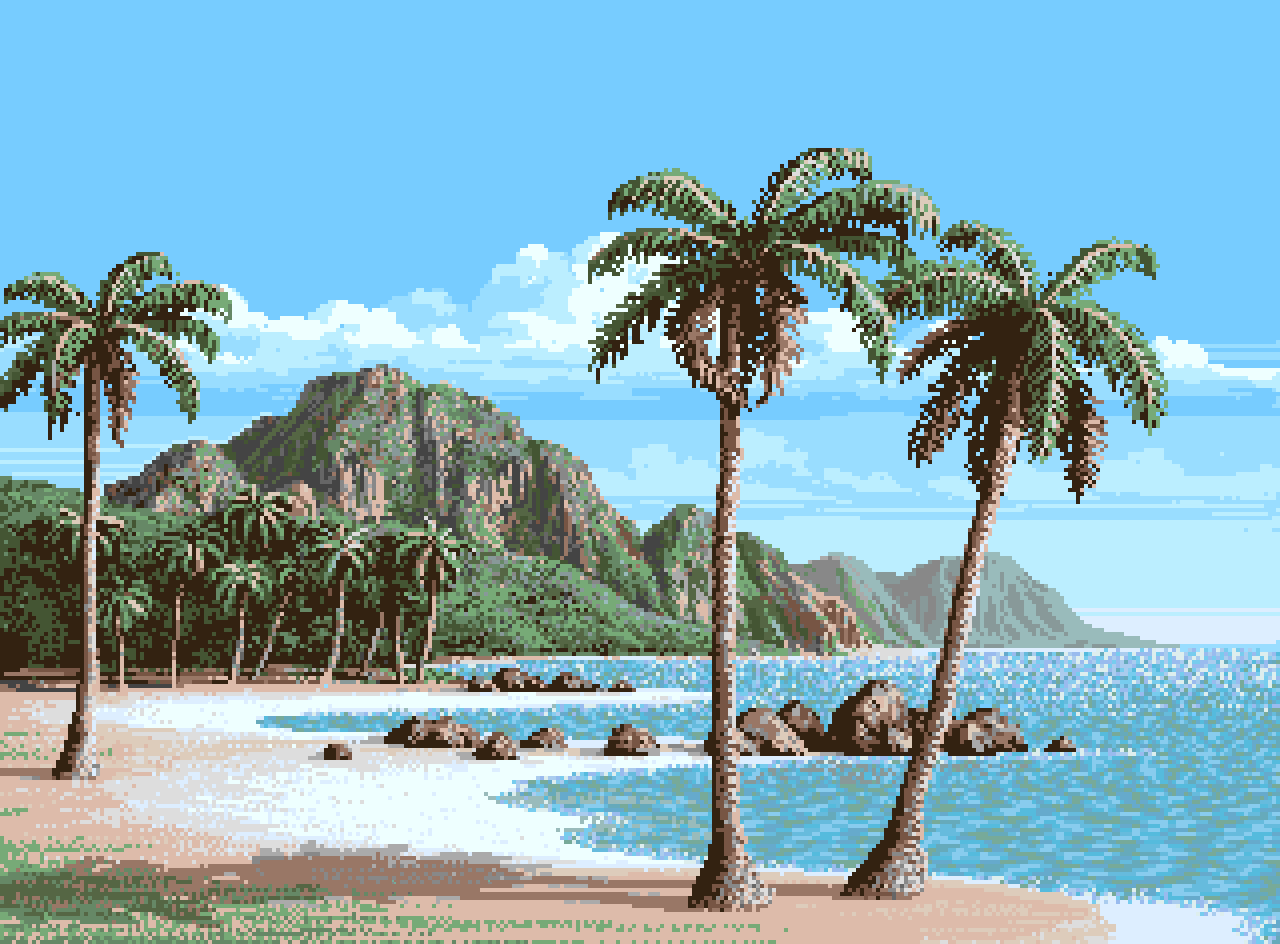 I was in a coma for 11 days from an accident. The Neurologist(s), Internist, Nurses, etc told me I was one of the most 'agitated' Coma patients they had ever seen. They literally had to invent new, almost boxing-type gloves for my hands! But to answer your question, I do remember being in my coma sometimes...its been over a year, and I can still recollect the 'world' that I resided in for those 11 days as clearly now as when I woke up. Contrary to popular culture, one doesn't just "wake up" from a coma and are suddenly themselves. It's very gradual. Takes days. I remember being in a dream-like state, but in that 'dream' I could taste, touch, feel, hear, etc. Its weird. I remember choosing to wake up as well. I was on a cabana on the beach when a guy in his thirties (I can still see his face but he was a complete stranger) approached and spoke with me for a while. As he was talking, suddenly the buildings behind me, pieces of furniture, even people, start to fade away, and disappear altogether. He told me remain calm, and that I had a choice: I could remain where I was, or I could take a left, and walk down the beach to a 'tiki like shack' of sorts, where a Haitian woman would be waiting. I chose to walk. When I arrived at the shack, the woman asked me if I was ready, took me inside, had me lie down on a small, twin bed, and when I replied that I was ready now, I just...started to wake up. Once I 'woke up' from my coma, no matter how many times I floated in and out of consciousness, I could never return to that state again.
Crazy sh-t...
Fever Dreams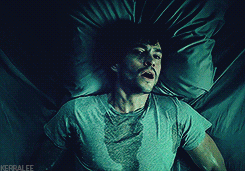 I was in a coma in 2007 after suffering Traumatic Brain Injury from crashing my head through a fence as the result of an ATV crash.
I had the craziest dreams, wow. I can still remember a couple of them pretty vividly. I feel like some of the things that were happening in real life were actually contributing to the dreams; for instance one involved the nurses and I got them to take me to a pig blood party in the hospital hallways. There was another wild one involving going through the drive through at mcdonald's in a jeep wrangler with a machine gun strapped to the top.
Week Gone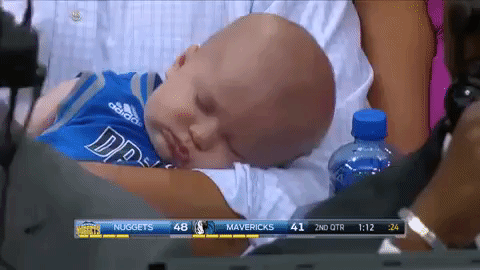 My coma was roughly a week but I don't remember anything from that week. I recall the ambulance ride (I had busted my head pretty badly) and know that I heard them saying I would be okay. When I woke up I thought it was still the same day. It was kind of like when you lay down to sleep and wake up eight hours later but it feels like you blinked. You know time passed but it feels like an instant. I tried to sit up but the doctor stopped me and talked to me until I was coherent. Apparently I had been in the process of coming around for about an hour by the time I tried to sit up.
My mom claims that I knew songs after my coma that I couldn't have heard before but I listened to so much radio back then I don't really know if that's accurate.
Another Life

throw away account cause this is really personal.
While unconscious on the ground I lived a different life.
I met a wonderful young lady, she made my heart skip and my face red, I pursued her for months and dispatched a few jerk boyfriends before I finally won her over, after two years we got married and almost immediately she bore me a daughter.
I had a great job and my wife didn't have to work outside of the house, when my daughter was two she [my wife] bore me a son. My son was the joy of my life, I would walk into his room every morning before I left for work and doted on him and my daughter.
One day while sitting on the couch I noticed that the perspective of the lamp was odd, like inverted. It was still in 3D but... just.. wrong. (It was a square lamp base, red with gold trim on 4 legs and a white square shade). I was transfixed, I couldn't look away from it. I stayed up all night staring at it, the next morning I didn't go to work, something was just not right about that lamp.
I stopped eating, I left the couch only to use the bathroom at first, soon I stopped that too as I wasn't eating or drinking. I stared at the lamp for 3 days before my wife got really worried, she had someone come and try to talk to me, by this time my cognizance was breaking up and my wife was freaking out. She took the kids to her mother's house just before I had my epiphany.... the lamp is not real.... the house is not real, my wife, my kids... none of that is real... the last 10 years of my life are not f-cking real!
The lamp started to grow wider and deeper, it was still inverted dimensions, it took up my entire perspective and all I could see was red, I heard voices, screams, all kinds of weird noises and I became aware of pain.... a f-cking sh-t ton of pain... the first words I said were "I'm missing teeth" and opened my eyes. I was laying on my back on the sidewalk surrounded by people that I didn't know, lots were freaking out, I was completely confused.
at some point a cop scooped me up, dragged/walked me across the sidewalk and grass and threw me face down in the back of a cop car, I was still confused.
I was taken to the hospital by the cop (seems he didn't want to wait for the ambulance to arrive) and give CT scans.
I went through about 3 years of horrid depression, I was grieving the loss of my wife and children and dealing with the knowledge that they never existed, I was scared that I was going insane as I would cry myself to sleep hoping I would see her in my dreams. I never have, but sometimes I see my son, usually just a glimpse out of my peripheral vision, he is perpetually 5 years old and I can never hear what he says.
Paralyzed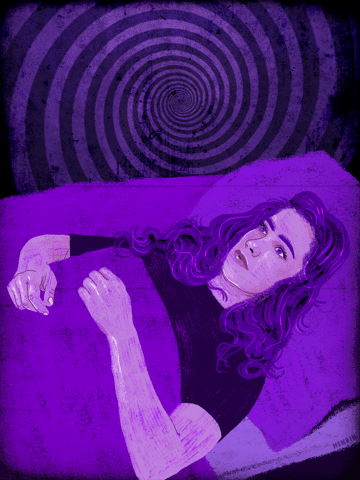 I was in a medical induced coma for a month when I was 8 years old. I could hear the people around me, I wanted to move but I could not I could not open my eyes.
When I did dream it was extremely vivid and mostly nightmares due to the medications I was on. I don't remember them now but my parents say that my heart rate would go up and I looked scared.
I never want to be in a coma again. I still get anxiety thinking about it, even though all I remember is being paralyzed. Not being able to open my eyes, but hearing my parents discussion was terrifying. I wanted to join in I wanted to move, but I couldn't even with my brushes with death this is the one experience I experience the most anxiety/fear from.
Egg Commitments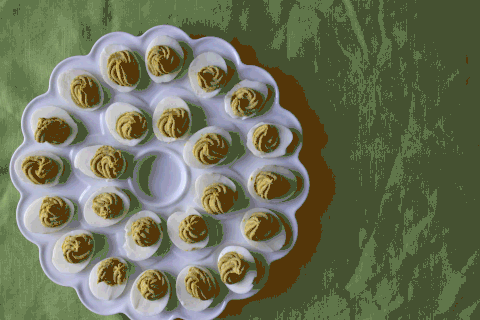 I can't speak to her experience as she didn't make it through, but my aunt was in a coma and responded to things we said. Around christmas, my mom said "if Sandy doesn't get up or isn't able, one of us will have to make the deviled eggs this year" and my Aunt's blood pressure spiked. My mom freaked out and said "sorry, we won't take your job from you Sandy" and it went back down as soon as it came.
Band Of Brothers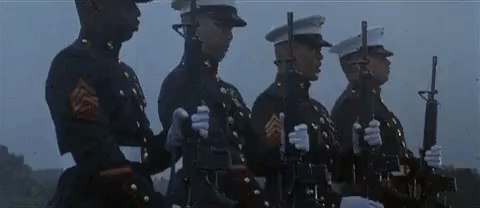 Personally I was never in a coma but my uncle worked on an oil rig that burnt down. In a small Canadian town named Flin Flon. He was on the top floor of a 15 story tower as it was on fire. The event is known as one of the more tragic events in the town and everyone who lives there knows about it and someone who was affected by it. All my uncles friends ended up dying except for my uncle. 80% of his body is burns and was in a coma for 2.5 months I think and says the entire time he was dreaming that he was a solider at war and his co-workers were his army pals and he watched them all die in the field and he said he thought it was all real.
Wall Of Clowns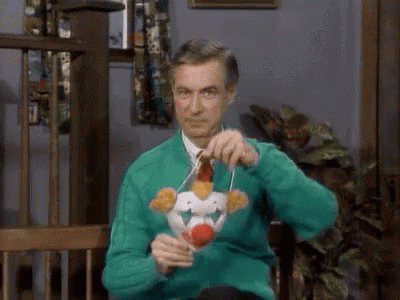 Was in an induced coma for a week when I was 6.
I dreamt really weird sh-t. I dreamt of this red wall with red objects, slowly passing by in front of my eyes. I also dreamt of a few situations with people I knew (not even friends) where the room was really weirdly lit and it seemed like people were laughing at me. It was kind of scary, cause it I somehow felt something was wrong but there wasn't anything I could do to change it. Lastly, I dreamt of clowns that were laughing at me, but I think that was just me being high on morphine, cause I later heard that I was swearing like hell at the clowns who were supposed to cheer me up.
Trapped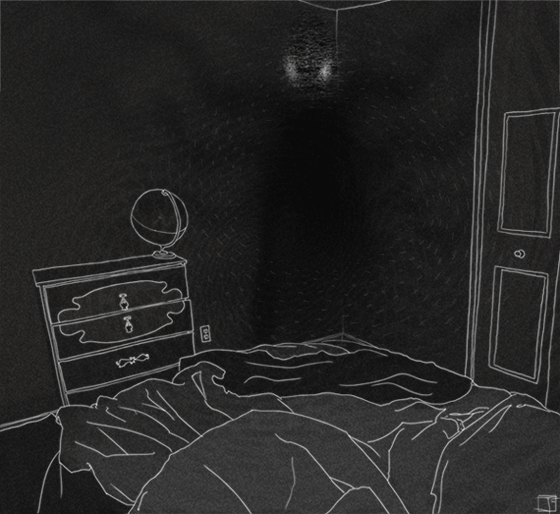 I've been in a coma - don't remember a thing. It was basically just like a normal night of sleep, except a bit longer. I usually don't dream (or remember doing so), and nothing was really different about it.
I've also had sleep paralysis, and that's a completely different deal. After a long, sleepless night, I was waiting outside a classroom on campus, and sat down in a chair. The moment I leaned my head backward, everything blacked out. I was still completely conscious, but couldn't see anything, couldn't hear anything, and couldn't move a muscle. Right as I internally started panicking, I heard myself start snoring - like incredibly loud, almost cartoonish-level snoring. I desperately tried moving anything I could, mostly out of sheer embarrassment because it still sounded like I was snoring. What felt like minutes later, I finally managed to move an elbow slightly closer inward off of the armrest of my chair, which jolted me sideways a bit, waking me up. Vision and sound started flooding back in, and I immediately noticed that no one around seemed to notice or care that I was basically trapped inside myself for a few minutes. I never did find out if I was actually making any sounds or weird movements, but it was definitely an experience that I don't want to repeat.
I'd pick a coma over sleep paralysis any day.
Impostor Syndrome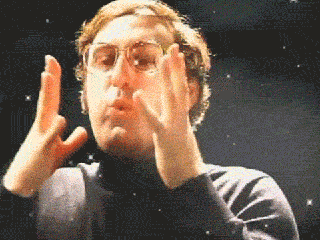 Not me, but my mom. She had a minor procedure last year which went sideways (she developed acute pancreatitis and she went into shock); she slipped into a coma for two months.
She said that she could hear us from time to time, but it was all like a dream. For instance, my sis learned that she was pregnant on the same day my mom slipped into the coma and she told her about it while she was asleep - she woke up and remembered it.
She also had some really weird and vivid dreams. For instance, she was convinced (even after she woke up!) that I was replaced by an impostor. She also woke up angry at my dad about something that happened in a dream. My sister was the only one who she wasn't angry with. At least I know which of her children she loves more is.
Overdose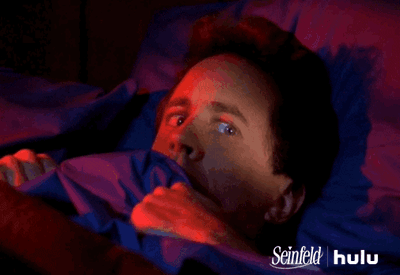 I had a short-term (1 night) medically induced coma after reacting violently to an anti-nausea medicine and then given an overdose (mistakenly) of antihistamine to stop the reaction.
I had crazy, vivid nightmares for 8 hours (probably induced by the overdose of antihistamine my body was trying to get rid of). I was never so happy to wake up in my life. I only have nightmares in normal life (never good dreams), so maybe someone else would've been just dreaming.
Late Knowledge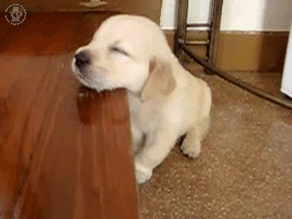 I was in a coma for 3 Days. It was as if I fell asleep waiting for a nurse and then instantly woke up in a hospital bed. Time travel is never a good thing. My blood sugar was at around 800. This is when I found out that I had childhood onset diabetes at the age of 22. I had lost 40 lbs in 3 months. Went from 6'2 185-145. Within a few days of waking up they had rehydrated my body and I gained most of my weight back. Pretty scary sh-t.
All I Ever Wanted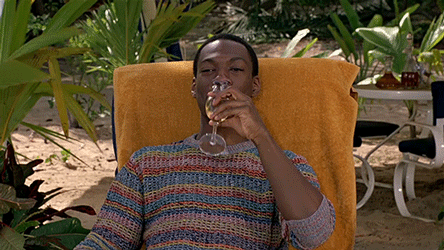 My wife was in a coma for several weeks. She was touch and go at first, thought we might lose her, so I didn't bring the kids up. About the 2nd week, after she has stabilized but still in a coma I finally brought the kids up.
While they were their I got them talking about past vacations. Asked them which was their favorite and we talked for a long while about road trip vacations we had taken...one to Nevada & Arizona and one to New Mexico. Then we talked about our what our next vacation should be and they were all into seeing more pueblos, mountains, deserts, caves, dormant volcanoes, canyons etc..kids were laughing and it was quite therapeutic overall.
Flash forward to about a month and a half later when my wife is out of the coma and she has completely real memories of a new vacation. In her mind she has a week long road trip from Texas to New Mexico, then Arizona and back...that never happened. Crazy.