When I was a kid, I LOVED amusement parks and roller coasters.
Then I grew up and life happened.
There is nothing worse than being thrown up on in the Gravitron.
It just makes the whole experience a little less fun.
You know what I mean?
Redditor gakuow wanted to hear about the times people were left... unamused. They asked:
"What is your worst experience at an amusement park?"
I also have claustrophobic issues. And I once got trapped for too long at the end of one of those cyclone things. Never Again.
Son of a Wasp?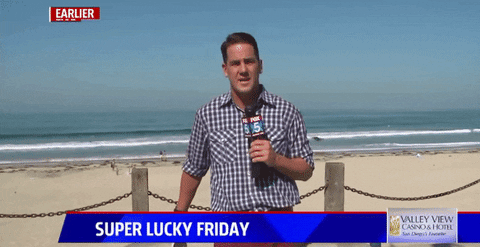 scared news anchor GIF by Mashable
Giphy
"A wasp got stuck in my shirt while riding Son of Beast at Kings Island. We sat on the brake run for several minutes while it stung away with abandon."
DenL4242
Towering
"I got stuck at the top of one of those 'rise up high, then drop you down' tower rides because there was a technical malfunction. We were up there for five minutes, and they apparently didn't have a speaker installed in the ride at the time, so nobody had any idea what was going on."
PM_ME_YOUR_WORRIES
Small Pause
"Last year Tokyo Disney reopened the 'It's A Small World' ride and I went on it the day of reopen. It got stuck. For half an hour I sat there with the song blaring away in not-english, which was occasionally interrupted by the vaguely threatening announcement:"
"LADIES AND GENTLEMEN, THE HAPPIEST CRUISE THAT EVER SAILED... HAS STOPPED."
Cavalish
Over Texas
"I was at Six Flag Over Texas in 1999, on the Roaring Rapids Ride. It's a ride where you sit in a round boat thing and splash down a concrete lazy river. Our tube looked a little low, but nothing crazy. Towards the end if the ride, it started to sink. It eventually flipped over. My dad had to swim against pumping water to save my brother and I had to hold onto a side faux rock for dear life."
"It took the employees forever to turn off the pumps. 1 lady was unable to get her seatbelts off and died. It was horrific. I remember holding on to the side singing the Titanic song to myself watching my dad disappear and reappear in the water getting to my brother. However, we ended up getting a settlement (like $100k) out of it so that was nice. The family of the woman who died got millions. Will never ride that again."
Fastthrowaway0303
Whiplash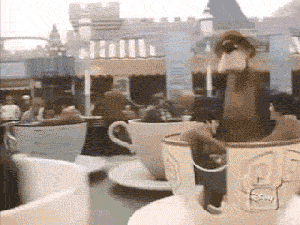 theme park disneyland GIF
Giphy
"Something happened on the teacups and they just stopped rapidly. Pretty good whiplash and a bruise on my hip. Not a fun one."
louispyb
I can't with these stories. I'm never going to Mickey's House again!
Too High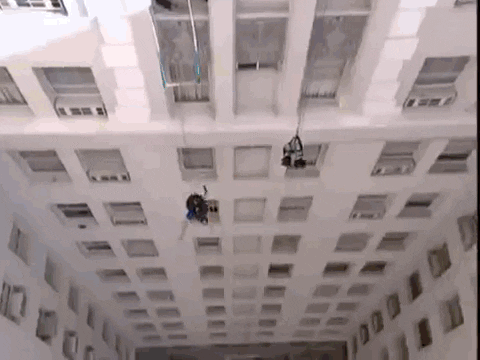 fear factor falling GIF by Endemol Beyond
Giphy
"Me, a lad afraid of heights got stuck at the top of the titan for 2 F**KING HOURS at 6 flags Arlington."
User Deleted
Love Gone Wrong
"The girl I was dating in high school and I got stuck in the amusement park's 'Tunnel of Love.' Apparently, the pump that kept the water moving to propel the 'love boat' quit - and there we were, about 1/3 of the way into a long, deep tunnel, barely moving. It was a little scary, but cozy, being the only ones in the dark space at the time."
Back2Bach
First Times
"I was on a wooden rollercoaster with my sister, and it was both of our first roller coasters. She was (and still is) a scrawny little thing, and she's pretty short, so she couldn't hold onto the railing in front with ease. She decided to hold onto the harness thing that comes down, even after I told her not to multiple times."
"About halfway through the coaster, we reach a small flat area, and she's pulling on that harness hard, and the f**ker popped up, like completely opened so she was sitting there with nothing holding her in. I had to hold onto her for the rest of the ride, but I wasn't a strong kid, idk how she didn't fly out. We both love roller coasters still though so ¯_(ツ)_/¯."
swaghunter24
"Pretend"
"Mark me down as stupid. I stood in the line for the submarine ride at Disneyland for at least an hour. When we got towards the front I realized that those damned things actually go under water. I'm extremely claustrophobic so I had to bow out. I guess I thought maybe you stayed above water and were in 'pretend' water."
RonSwansonsOldMan
Blood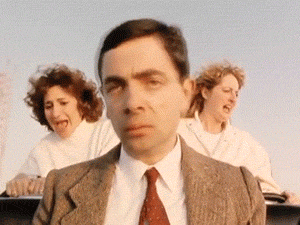 Roller Coaster Drinking GIF
Giphy
"My dad and I went on a roller coaster a few weeks after he'd had stomach surgery."
"The attendant pushed down the safety bar a little too hard on my dad and when the ride was over, his shirt was soaked with blood. The push had ripped some of his stitches. He was fine. I was actually freaking out more, but bright side, the park gave him a free shirt."
totallyworkinghere
Those Days
"When I used to work at one. Every other customer had a death with. They didn't want to follow safety rules which was really stressful. Also, if someone got hurt on a ride, they could sue the operator as well as the company. At minimum wage, it really wasn't worth it."
"Guest: Why is the safety harnesses so tight?!!"
"Me: Because I'm whipping you into the air 120 miles per hour on a ride made by a company notorious for killing people! Why do you think?"
REDDIT
Just the two of us...
"Some place in Wisconsin, probably the dells. Couple years ago. One of those giant family slides, where you're inside a tube on a floaty with 4 people. The weight balance was off, as a teeny me was facing my grandpa. Just the two of us. He went down and I went up. Or should I say off."
"Didn't hurt, but terrifying when the next group on a floaty jam packed comes flying at you so you have to sprint through flowing water towards your 200 pond grandfather who is desperately trying to slow down. That was a fun experience. 10/10 recommend will do again."
FreezerburntLab
didn't even touch me...
"Oh, probably the time I almost got thrown out of a coaster. I had been wanting to go on it forever and had finally met the minimum height requirement- was still tiny though. Got in and the person who had been sitting before me was huge, so the belt was basically no existent, the lap bar didn't even touch me, and no one checked me before starting the ride."
"The adult next to me held on to me with both arms after I flew halfway out on the first turn. I also had my toes boiled once, but that was just painful, not nearly deadly."
Saltwaterblood
In the Rain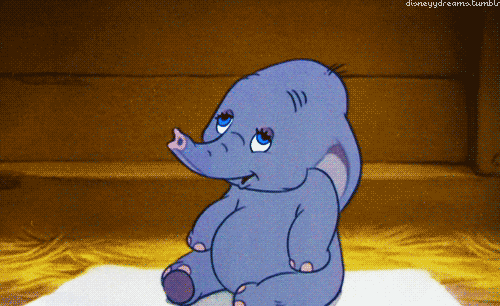 disney sneezing GIF
Giphy
"I was riding the Dumbo ride at Disney World that was still operating in the rain. So much water had accumulated that it was up to our knees in our seats."
SheZowRaisedByWolves
I Pity You
"Splash mountain, Or at least that really big one- may have the name wrong, was Disneyland some two decades ago or there about. Turns out that while I'm not good with heights I'm worse the higher it gets. It went from begging to be allowed to get off to trying to get my parents to preform a very late term abortion to spare me from it. I feel pity for the people riding with us, honestly."
REDDIT
That Day
My ex boyfriend was short tempered, stubborn, mean among other things. He thought it would be a good idea to take his autistic little brother (15 years old) to six flags. As expected it was a disaster my ex is not able to deal with his brother's behaviors. This was the first time I had met his brother. We ended up leaving early and ughhh it was awful. I felt so awkward and sad for his brother. I was scared of my ex so I kept my thoughts to myself. I hate thinking of that day."
"ileeny12
Wasped
"At Carowinds in NC when I was 9. Standing in line for rollercoaster (can't remember name) and wasp starts flying around my head. I swat at it, it stings me not once... not twice... three times in a row on my right hand. Extremely painful. By the time we got to the first aid kiosk my hand had swollen to the size of a grapefruit."
"Went to the doctor later that day and at this point my fingers were so swollen I could not pick anything up with my right hand or even wiggle my fingers. Actually got a doctor's note excusing me from completing homework until the swelling subsided. Still tried to do my homework left handed though but that SUCKED."
AudiTech226
The Witness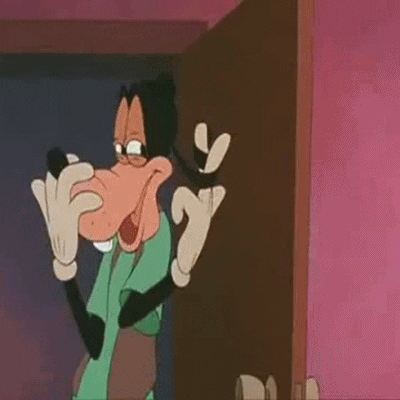 A Goofy Movie Reaction GIF
Giphy
"When I was 7, I was at Disney standing in line for the Goofy Airplane ride. The guy in front of us suddenly dropped into a full on seizure. To a 7 year old with no prior exposure to something like that, I was terrified."
torioreo824
Just GO!
"I was on a class trip to six flags and a whole bunch of us were on one of those circular rides where you stand against the outside edge and it spins around all over the place. Apparently it's called a Round Up. THE RIDE GOT STUCK IN THE 'GO' POSITION. They were able to get the platform back level on the ground, but we just kept f**king spinning and spinning."
"It was probably only 5 minutes but it felt like FOREVER. We were just all staring at each other bewildered, people were turning pale/clearly disoriented. I puked and had to go sit on the coach bus for the rest of the day. I will never get on that ride again."
ladylabradorite
That's why you have to be careful with these rides!
Want to "know" more?
Sign up for the Knowable newsletter here.
Never miss another big, odd, funny or heartbreaking moment again.
Keep reading...
Show less
Remember those "killer clown" sightings from 2016? That sure feels like a long time ago.

While 2016 might have been remembered on the internet as the "Year of All Those Killer Clowns" if it weren't for the American election, there was a period of time when that was all we were talking about.
*The following article contains discussion of suicide/self-harm.
Reddit user, GoombaGamerYT, wanted to hear, firsthand, what it was like when they asked:
People who encountered "killer clowns" during the 2016 clown craze, what went down?
Let's start with what we expect to happen when "killer clowns" begin popping out and scaring people...
...in America.
This Is America
"Guy got shot. That's all. Texas."
"Jumped out, attacking some kids and the dad shot him. Tried to sue over being a "prank" and the judge was like, no way."
"My first thought when reports of clowns began was "this is America, someone is going to get shot" my first thought on reading about this incident was "yup"."
Don't Come For Anyone's Kids
"Not exactly a killer clown but some idiot yocals started harassing young kids at the school where I work."
"They weren't killing anyone, they didn't have weapons, but they were dressing up as clowns and popping out of bushes or out from behind cars and scaring little kids walking to the bus."
"As teachers we did what we could as far as initiating a buddy system for walking, engaging more crossing guards, and that sort of thing."
"But apparently some local dads camped out, found these literal/figurative clowns, and beat them up."
"Then we didn't have a clown problem anymore."
They Scare Easily
"On Halloween a clown showed up and stared into our sunroom windows so I grabbed a broom and yelled I was going to beat him with it. Guy ran away the second I opened the door."
What would drive a person to put on a clown mask and hit out in the woods? That's a question with no answers, apparently.
On Edge From All The Other Sightings

"Before we built our house our property was a trailer on 5 acres of dense forest. It was dark. DARK. I was spending the night alone in the trailer (without my husband) and was a little creeped out as darkness fell."
"I see a flash of color in the trees about 50 feet away from me. The unnaturally bright colors stood out amongst the green landscape. I completely panic when I see it's a distorted clown face staring at me."
"Despite the horror I realize it's not moving at all. I decide to get a closer look. It turns out it's a deflated clown head mylar balloon that must have floated down and was against a tree. It was so unnerving - a disfigured clown with a blank stare."
"Edit to add - despite the relief it was just a balloon, I started thinking someone crazy put it there to scare me since our neighbors weren't exactly close by. Then Occam's razor helped me realize it was prob just from a kids party. Combine that with forest sounds, It was a long night."
Swerved To Miss

"In 2016 I was a senior in high school, driving home from my friends house late one night (just before 11pm, my curfew). The road before you get to my neighborhood was a two lane road, trees on either side, no lights at all and the speed limit was roughly 40 miles per hour. I'm driving down it and a scarily dressed clown jumped OUT OF THE WOODS and maybe 2 feet into the road."

"I had to swerve, I screamed, and it indeed scared the absolute sh-t out of me. Coming home late and driving past the place where it happened afterwards always sketched me out too"
A Cheerful Greeting
"Friend told me about an encounter her 64 years old neighbor had with one"
"She just went: "Oh, hi Jeremy! Nice costume!" and walked past him. She recognized him under the mask"
Clowns are supposed to be happy, right?
Dude, Just, No...
"I had to walk past one at around 2am in my way home from work, he(?) He started walking over to me and I asked him to please just don't, I'm tired and want to go the f-ck home. His shoulders slumped a bit but he just walked away"
"The power of feeling like sh-t."
"Perfect moment for another, entirely hidden, person to play the sad trombone."
An Outlet
"I got out the car ready to fight, he approached and as I went to do the initial push (had a bad day and I was sick of all the sh-t these guys were causing) he just stopped took his mask off and apologised, we chatted for a short moment and he was massively depressed and he was doing it as an outlet for his intense emotions."

"We exchanged details and about a week later we met up for a drink and a chat, nice dude. He committed suicide in 2019 and what made it worse is that it was that year we fell out of touch I just assumed he moved on to bigger things. Sad story but you asked."
Clowns...
If you or someone you know is struggling, you can contact the National Suicide Prevention Lifeline at 1-800-273-TALK (8255).
To find help outside the United States, the International Association for Suicide Prevention has resources available at
https://www.iasp.info/resources/Crisis_Centres/
Want to "know" more?
Never miss another big, odd, funny, or heartbreaking moment again.

Sign up for the Knowable newsletter here.
Keep reading...
Show less
Do you remember the scary 2016 clown sightings?
Within the span of a single month, all 50 states plus Puerto Rico and Washington DC experienced some form of sighting of an evil clown. To this day, it is mostly unclear who and how did it, but now one brave redditor is searching for answers.
Will they get any?
u/dunkindips**t asked:
People who actually dressed up as a creepy clown during the 2016 clown sightings, why did you do it?
Here were some of those answers.
Payday
I asked a friend. He said it was just Payday cosplay.
Twisted Metal
I had made a sweet tooth costume from scratch and I wasn't about to just throw it away, I had put way too much work into it. Edit: Created an imgur account to share the photo
Backfired
Me and my friends tried to because we lived in a small town and nothing interesting happened there. But turns out a group of 13 year old girls running around with bad white face paint, all black clothes and red wigs we got for a dollar isn't very scary. All that happened is we got grounded.
It Caused My Life To Be Threatened
I dressed up as a creepy clown for Halloween, and a bunch of drunk frat guys drove past me, slammed their brakes, and threatened to beat the heck out me
I've never been more scared in my life
The costume for anyone interested
Edit: well this blew up more than expected, here are some more pictures of the clown and some other costumes I've made
Blatant Neglect
I remember when this was happening, Facebook posts came out about someone dressed as a clown on my road. I lived on a kinda secluded road, so the rednecks in the area wanted to go "hunting" (I'm assuming because they were such big strong men to hunt down a supposed child/prankster).
Well, it turns out the "clown" was a mentally ill man that ran off in the woods and had been missing for like three days. And to make matters worse, the caretaker for the man never made a missing persons report for the man.
A Continual Cycle
I didn't dress up as one, but was a cop in a city that had this happen a few times a week.
Between responding to creepy clown calls, multiple stabbings/ assaults/ attempted murder accusations with the clowns as the victim, and the Pokemon Go trespassers/ prowlers, it was a really weird and uncomfortable 6 months or so.
Almost Died, Fam
About this time of year, nearly halloween but not too spooky yet, was homecoming for the local high school. I was at my boyfriend's house and his younger sister had a bunch of people over after the dance. They were all hanging out upstairs. I knew they were the type to scare easy, so I hatched a plan.
I did some shopping at Walmart, picked up a purge mask and some face paint, along with the classic rainbow poofy hair clowns have. I painted the mask to look like a clown, donned the wig, and just used a black hoodie.
With help from his parents, I acquired a ladder and crawled up onto the porch roof, just outside her window, and banged on the siding while leaning to the window.
Poor friend was the first to see me, let out a shrieking, "CLOWN!!!" And basically it was around 7 girls that sounded like they were getting murdered. I took off the mask when one came at the window with a hammer and they have not trusted me since.
Doesn't help that after the first IT remake, I put a red balloon in her room.
People Are Scared
Not me, but two people dressed up as clowns and in our art room we have these large windows, and the two people dressed up as clowns jumped up at the windows and the school actually went on lockdown. The two clowns got arrested 15 minutes after.
Too Close For Comfort
I didn't dress up as one, but my neighborhood was covered in them for about two weeks. I lived in a neighborhood that was right on the edge of a sketchy area, so I was used to some interesting characters, but these people scared the living daylights out of me.
I let a friend and her two kids going through a rough time move in with me prior to this, and I was watching them for her while she was at work. The daughter (4) and I were in the kitchen while I was cooking dinner and the baby was asleep. We'd seen the clowns a few times at the end of the road under a streetlight that was blinking, but they never got that close to the house, but I was already on high alert because of it.

I was cutting veggies and there was a window directly in front of me, and I hadn't been looking out of it but I FELT someone staring at me. I look up, and like something out of a horror movie that clown is staring up at me from my driveway like 6 inches from my window. I had a giant knife in my hand and I tried not to lose it because I didn't want to scare Kammy (friends kid), so I kind of just held up the knife and stood right where I was and stared back. This jerk never moved. He just stayed right where he was for several minutes. I backed up and got my gun out of the case and called 911. They never found him but it scared the heck out of me and I was a nervous wreck having those kids by myself that night.
Ruined By A Pupper
I only did it once and it was to scare my friend while he was out walking his dog at about 11 pm. I texted his mom earlier that day and asked if she could make him walk the dog late, and she did. I stood at the end of my driveway which is about a quarter mile long and surrounded by thick woods on either side so you couldn't see very far into it. I crouched behind the padmounted transformer box giggling like a little kid as I heard him approach, I waited for him to pass then crept down the road behind him carefully as to not make any noise.
After a minute of careful creeping I was right behind him so I yelled and wrapped him up in a bear hug from behind. Let me tell you, he freaked out. He Jumped about 3 feet up in the air and shrieked. It went perfectly until I was tackled by his great Dane and drowned in slobber, she recognised me when I took the mask off so I didn't get mauled.
Keep reading...
Show less
Julia Roberts and American Horror Story share a surprisingly close connection. Not only is Roberts close friends with the show's co-creator Ryan Murphy, who directed her in Eat Pray Love and The Normal Heart, but she is also aunt to one of its stars: Emma Roberts. Despite this, Julia is certain she'll never appear on the show, or perhaps even watch it.
Despite the involvement of her niece Emma and good friend Ryan Murphy, Julia Roberts explains why she won't be popp… https://t.co/rqkCX8uZ54

— Tim Stack (@Tim Stack) 1540920753.0
@EW Whoa I didn't know that they're related

— Rikudo warrior (@Rikudo warrior) 1540921429.0
It turns out, at the end of the day, the Oscar-winning actress just isn't a fan of being frigthened:
You know everybody divides the world into two groups? My two groups are people that like to be scared and people who don't like to be scared.
@EW She'd be brilliant on American Horror Story.

— 🎃Shawn🎃Lunn-atic🎃 (@🎃Shawn🎃Lunn-atic🎃) 1540920288.0
At least Roberts was kind enough to let Murphy know she wouldn't be watching...
The first season of American Horror Story came out and the way that I took my kids to school then, there was a traffic light that I always hit red and there was a poster for American Horror Story right at that traffic light. I called Ryan and I said, 'I'm just going to tell you right now — I don't think I can watch your show. I can't support you. I don't think I can do it.' He goes, 'Lady, you won't get through the commercial.' Okay, that's a good friend. Someone who really knows me and so of course I would never watch that.
@EW @Acadia BUMMER!!

— Chelsea English (@Chelsea English) 1540920255.0
Julia also warned Emma that the new show probably wasn't for her.
And then Emma's on it and I say, 'Emma, sweetheart, I don't think I can watch this show that you're in.' And she goes, 'Auntie, I was in this toy box at the end of this bed and they pulled my arm off.' I go, 'Okay. You just have to stop talking. I can't handle it.' So that is off the table for me. I don't watch things like that.
@eonline of course. Geez. I even get scared lol

— Bobbi Knox (@Bobbi Knox) 1449776409.0
You know Julia Roberts is SUPER RELIEVED right now that the @AHSFX ladies aren't in her category #SAGNominations

— Nathaniel Rogers (@Nathaniel Rogers) 1418222287.0
American Horror Story is currently airing its eighth season, titled American Horror Story: Apocalypse, which many think of as a crossover between seasons one and three. Roberts should think about jumping on if she gets the chance—fans are loving what they're seeing:
american horror story seasons be like: 😈 👽 👩🏼 🤡 🧛🏻‍♀️ 🐷 /🏠\ /📿\ /🔮\ /🎪\ /🗝… https://t.co/M9NaRorvyB

— 𝓃𝒾𝒸𝑜𝓁𝑒 // ahs spoilers (@𝓃𝒾𝒸𝑜𝓁𝑒 // ahs spoilers) 1540703591.0
@gretchasketch @AHSFX I'm done with u 😂😂😂 https://t.co/zW3Urtk4dK

— Selvin M (@Selvin M) 1540849104.0
american horror story: murder house (2011) https://t.co/blGjYEvfhU

— taylor (@taylor) 1540567501.0
@ahsleak How many episodes are there gonna be?? cause I'm not ready for it to end

— Halloweenie Hut Jrs. 🎃 (@Halloweenie Hut Jrs. 🎃) 1540850257.0
Very aggressive guerrilla marketing campaign going on for this season of American Horror Story https://t.co/CKxHoThXbE

— Kate Scare-onoff (@Kate Scare-onoff) 1540959572.0
Are you braver than Julia Roberts? To find out, just go watch American Horror Story: Apocalypse on FX.
American Horror Story: Apocalypse | Season 8: Official Trailer [HD] | FX youtu.be
H/T - Entertainment Weekly, Bustle
Keep reading...
Show less