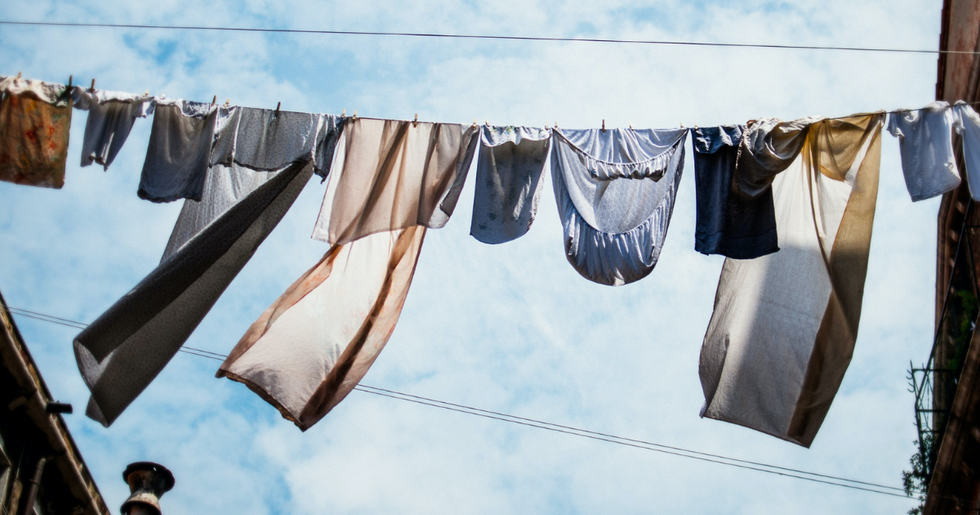 Let's face it: When we're at home, trying to get a few tasks done, sometimes we're going to choose the method that is the easiest for us. But then someone might decide to share their opinion about how we do things, stated the "Am I the A**hole?" (AITA) subReddit. Redditor BeeYehWoo was fed up with […]
More
I used to enjoy thrifting until I realized that the store I used to go to never had anything that I liked. The store became a dumping ground for crappy T-shirts with dumb slogans on them, which I am not a fan of, ever. Needless to say, I stopped shopping there.
How could I continue, when nothing there spoke to me? Sigh. Still on the hunt for a good shop, by the way. But I'm not the only one with particular tastes.
People shared their thoughts with us after Redditor RobotDave asked the online community,
"What is an item of clothing that for you is an instant turn off?"
"I hate..."
"I hate the ones that say 'alpha wolf' or 'trust no one' or 'don't mistake my kindness for weakness.' Like shut up."
HallowedGemsArt
I'm sure someone who would wear the latter shirt is nothing but the epitome of kindness and not a tool looking to compliment and flatter their massive, unearned ego.
"Those dumb wine shirts..."
"Those dumb wine shirts for women. Like 'Rosè all day' or 'toes in the sand, rosè in my hand.'"
[deleted]
Why are these so normalized? It's odd, isn't it?
"The wifey/hubby clothing. Sometimes, just sometimes, it can be cute in a tongue-in-cheek manner, but most times it's very, very cringe."
chiibnoi
Facebook (and dumb people) have forever ruined these for me. I've seen so many that are just inappropriate.
"Platform..."
"Platform high heels when your feet are slightly too big and your toes hang over the front like they're hanging on to the edge of a cliff."
Iilbsure
I want to piggy back on this and say high heels but when they let the pinky toe hang outside of the strap. Like it wasn't invited to the party but it's tagging along anyway.
"Message T-shirts..."
"Message t-shirts that brag about how tough or nasty you are."
marcus-borealis
I will not be spoken to in that tone by an article of clothing!
"Very specifically..."
"Very specifically my fiancés grey and orange plaid shorts."
confused_barista
Hey, I love your fiance's gray and orange plaid shorts. What are you going to do about that?!
"A white shirt..."
"A white shirt with food stains on it."
[deleted]
Let's face it – if you can confidently wear white, then you're pretty brave.
"Skin tone pants (specifically leggings)."
thunderbone
I was once at the the gym and ended up just staring at a woman on a treadmill who was wearing nude colored leggings and a long T shirt - legitimately spent 5 minutes trying to figure out why she wasn't wearing pants and why no one was stopping her.
"Anything..."
"Anything loudly displaying a designer brand."
PNW_Uncle_Iroh
S U P R E M E
P E P P E R O N I
Great, huh?
"Dumb shirts..."
"Dumb shirts like 'female body inspector' and dumb sarcasm shirts."
[deleted]
Yeah, those don't work for me either. They just look cheap.
Hey, we all have our own fashion sense. Whatever doesn't work for you might be a gold mine for someone else. Let them wear what they want... and steer away from what you know you'd never wear, which should be easy enough.
Have some suggestions of your own? Feel free to tell us more in the comments below!
Want to "know" more?

Sign up for the Knowable newsletter here.
Never miss another big, odd, funny, or heartbreaking moment again.
Keep reading...
Show less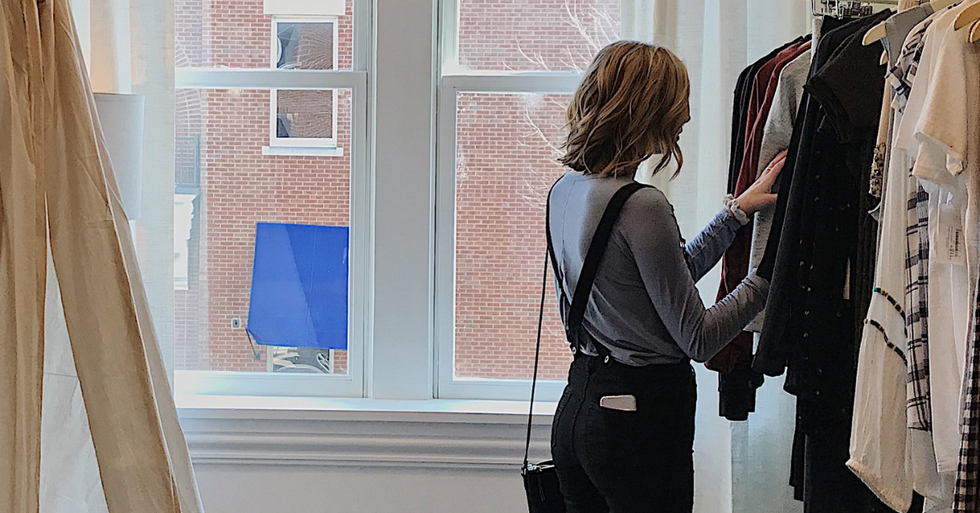 Most of us would like to avoid confrontations and embarrassment, especially if it's going to happen out in public. But unnecessary money shouldn't be spent just to avoid the embarrassment, pointed out the "Am I the A**hole?" (AITA) subReddit. Redditor embarrassedb didn't seem to understand that, though, when his mother confronted a cashier about a sizeable […]
More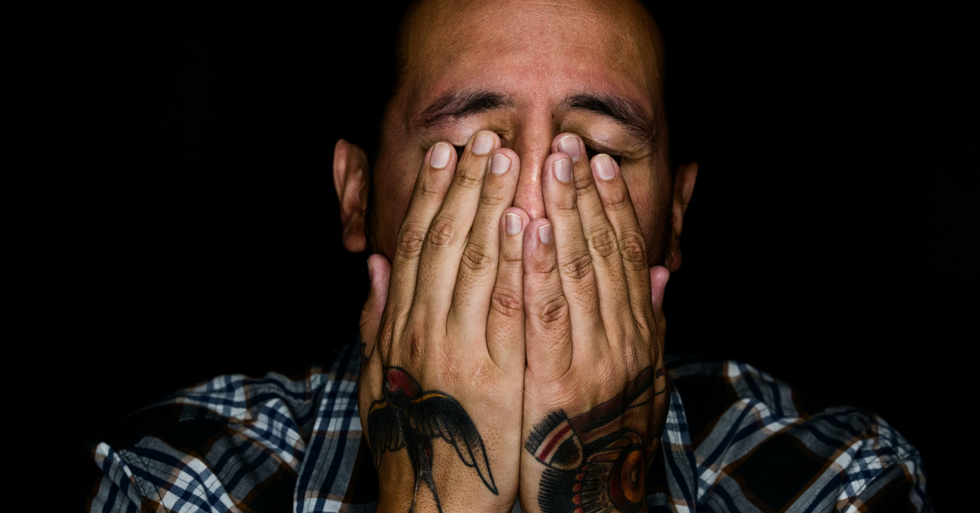 One of the best parts of getting home at the end of the day is the ability to be yourself—to wear clothes that you feel comfortable in, and not have to worry about impressing or pleasing people with your outward appearance. This can, however, be complicated if you share a home with a roommate. Redditor […]
More
I recently learned that skinny jeans are no longer cool.
I know what you're thinking, when where they EVER?
Well, that's just your opinion, man.
But get this, Generation Z is back to wearing those baggy mom jeans.
I'm sorry... I'm not about that life. Now I'll have to hoard skinny jeans before they disappear from the market entirely.
Now some people wouldn't be caught dead wearing them—opinions are strong and firmly held. We heard more after Redditor CharmingWitty asked the online community:
"What is a fashion trend that you can't stand?"
"I hate that..."
"I hate that a few influencers decided to wear Champion and Carhartt clothes and now they're so expensive."
somewanderer13
This is truly wild to hear – it was considered super cheap clothing when I was growing up. You didn't exactly brag about it.
"Expensive clothes..."
"Expensive clothes that look like cheap clothes as if the rich who can afford them are mocking poor people."
OPJimmy
In the words of Dolly Parton: it takes a lot of money to look this cheap!
"Any incredibly short-lived trend..."
"Any incredibly short-lived trend that people end up throwing out in one season. SO wasteful. I only buy things that I'm happy to continue using regardless of changing fads."
audreymarilynvivien
Wasteful is right. This is why I try to buy things that will last – it's more expensive, a true investment, but it's worth it.
"That annoyingly popular..."
"That annoyingly popular tiktok hairdo. The one where guys with typically straight hair throw a bunch of product in it to make it look like uncooked ramen noodles."
B!tchisShadyAF
I wonder what Justin Timberlake's thoughts on this trend are. He walked so these kids could run.
"Cropped tops..."
"Cropped tops that look like normal length tops in store. Why is it so difficult to find shirts that go past the bellybutton?"
ComplicatedlySimply
The frustration is real! Many women complain about this.
"My mom..."
"My mom has to have the Michael Kors MK logo on almost everything she wears. Eyeglasses, shirt, jacket, pants, boots, purse, phone case (all for the same outfit). She's a walking billboard for MK. Sorry mom, love you but nobody is impressed."
CPOx
Yeah, I think the majority of people would agree that logos are pretty tacky.
"They put them everywhere now..."
"Ruffles on clothes. They put it everywhere now and sometimes it's fine but most of the time... Whyyyy?"
anxiousidiot97
I think ruffles don't look great. Sue me. The only ruffles I want anywhere near me are potato chips.
"I don't know..."
"I don't know if it's gotten beyond NZ, but here a lot of young guys are wearing matching shorts and shirts with fruit prints on them, I see it all the time, it's so bizzare. Pineapple has been especially popular this season."
waikatom8
Going to be honest here... I am not a fan of fruit patterns. But you should come out to Bushwick sometime. You'll find them everywhere.
"How it's impossible..."
"How it's impossible to find women's shorts that cover more than the bare essentials. At least it gives me an excuse to go into the men's section with long shirts and big pockets."
[deleted]
Stores geared to hiking and camping usually have shorts that are mid thigh or longer length. They also have decent pockets! Costco carries longer shorts seasonally.
"Cut outs in every dress..."
"Cut outs in every dress and crops everywhere! Like just let me buy something that covers up all my pudgy belly."
LazerTRex
The horror. It doesn't have to be this way. Revolt?
I'm so glad I'm a nobody – that means I don't have to try to look like somebody. Wear what makes you comfortable. Everyone has their own tastes, some more expensive than others. Just don't judge.
Have some opinions of your own? Feel free to tell us more in the comments below!
Want to "know" more?

Sign up for the Knowable newsletter here.
Never miss another big, odd, funny, or heartbreaking moment again.
Keep reading...
Show less